| | | |
| --- | --- | --- |
| | Bitcoin SV | #BSV |
---
| | | | | |
| --- | --- | --- | --- | --- |
| BSV Price: | $47.53 | | Volume: | $34.7 M |
| All Time High: | $491 | | Market Cap: | $0.9 B |
---
---
| | | | | |
| --- | --- | --- | --- | --- |
| Circulating Supply: | 19,266,076 | | Exchanges: | 23 |
| Total Supply: | 19,266,076 | | Markets: | 38 |
| Max Supply: | 21,000,000 | | Pairs: | 60 |
---
---
---
The price of #BSV today is $47.53 USD.

The lowest BSV price for this period was $0, the highest was $47.53, and the current live price for one BSV coin is $47.53039.

The all-time high BSV coin price was $491.

Use our custom price calculator to see the hypothetical price of BSV with market cap of ETH or other crypto coins.
---
---
The code for Bitcoin SV is #BSV.

Bitcoin SV is 5 years old.
---
---
The current market capitalization for Bitcoin SV is $915,724,129.

Bitcoin SV is ranking downwards to #58 out of all coins, by market cap (and other factors).
---
---
The trading volume is large during the past 24 hours for #BSV.

Today's 24-hour trading volume across all exchanges for Bitcoin SV is $34,738,808.
---
---
The circulating supply of BSV is 19,266,076 coins, which is 92% of the maximum coin supply.

A highlight of Bitcoin SV is it's limited supply of coins, as this tends to support higher prices due to supply and demand in the market.
---
---
BSV is well integrated with many pairings with other cryptocurrencies and is listed on at least 23 crypto exchanges.

View #BSV trading pairs and crypto exchanges that currently support #BSV purchase.
---
---
---
---
End of Line for BSV on Coinbase, Exchange to Delist Crypto in January 20...


Coinbase has announced it will be removing bitcoinsv (BSV) from its platform, having informed its clientele through an email notification. BSV, which was created following a hard fork from the Bitcoin Cash protocol on November 15, 2018, will no longer be hosted on Coinbase's services after January 9, 2024. Customers are advised by Coinbase to transfer their BSV holdings before the termination of its listing on the mentioned date.Coinbase Discloses Bitcoinsv Delisting; Cites Need for Withdrawal by Early 2024 In 2024, the digital currency bitcoinsv (BSV) will be phased out of Coinbase's roster of supported cryptocurrencies. The San Francisco-based Coinbase states that the delisting will take effect on January 9, 2024. Post-delisting, a 'liquidation' and 'conversion' process will take place, with Coinbase cautioning customers about potential tax obligations resulting from this action. Withdrawals are permitted until the deadline, providing BSV investors with a 63-day window to finalize their decisions. Coinbase's official statement clarifies the mechanics of the delisting process: Upon liquidation, your BSV will be converted to the then-equivalent market value of another supported digital asset and credited back to your account, minus any transaction costs. Please note, after accounting for transaction costs, and subject to market fluctuations, you may not receive any compensation when the remaining BSV in your account is liquidated. Bitcoinsv (BSV) is mired in controversy, part...
---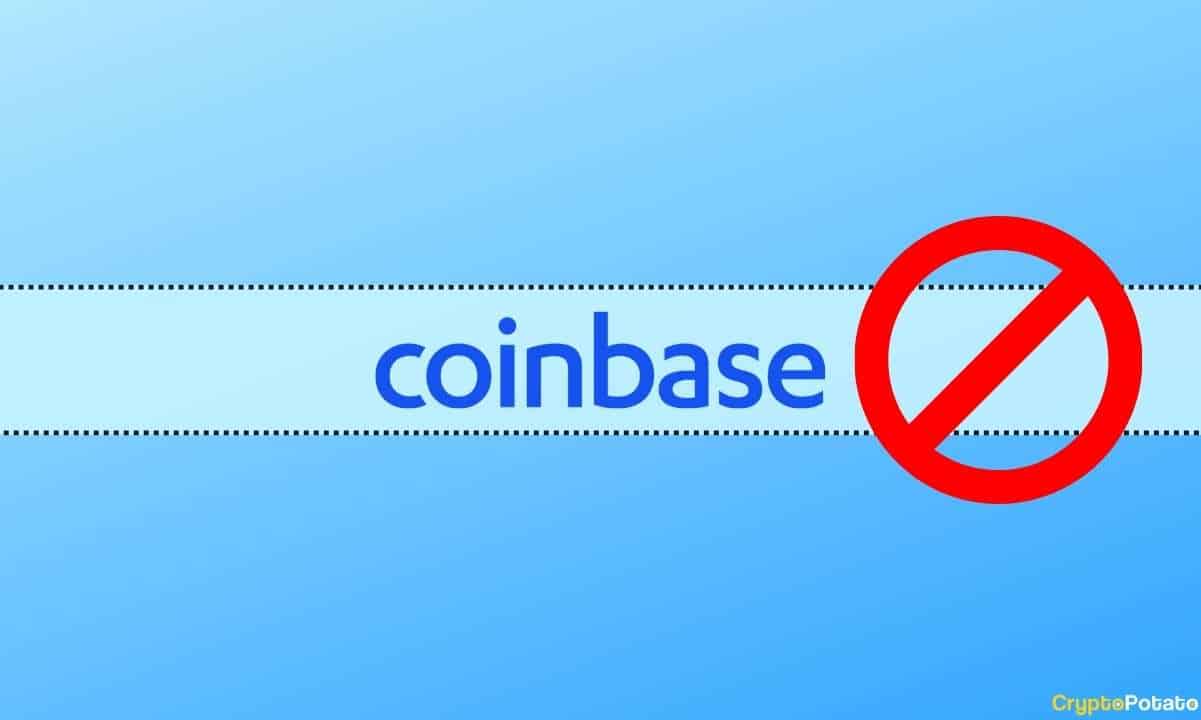 BSV Slides Below $50 as Coinbase Ends of Support for Bitcoin SV


Coinbase, America's largest cryptocurrency exchange, announced its plans to end support for Bitcoin SV (BSV) on its platform. This decision comes more than two years after the exchange initially delisted BSV from trading. Coinbase Sets Deadline for BSV Withdrawals According to the announcement, Coinbase will cease to support the BSV asset as of early next year, and users are urged to take action before January 9, 2024, to safeguard their holdings. The notice stated, 'Users are able to withdraw BSV funds until support for the asset is deprecated on January 9, 2024, at or around 12 p.m. ET. If you fail to withdraw your BSV funds, Coinbase will liquidate any remaining BSV remaining in your Coinbase account.' Coinbase further mentioned that the liquidated funds would be converted into the cash equivalent market value of another digital asset, with a warning that they may be subject to tax liability. Coinbase finally saying goodbye to BSV pic.twitter.com/o1FxAqgy6J — Alex Gladstein (@gladstein) November 6, 2023 This move by Coinbase is not entirely unexpected, as the exchange had previously delisted BSV in 2021. The decision to remove BSV from its trading offerings was driven by concerns over the blockchain's stability, primarily due to a '51% attack' that the network suffered. Despite the delisting, Coinbase allowed users to retain their BSV holdings within their wallets on the platform. Shortly after the news went public, BSV slipped in value slightly and dipped below...
---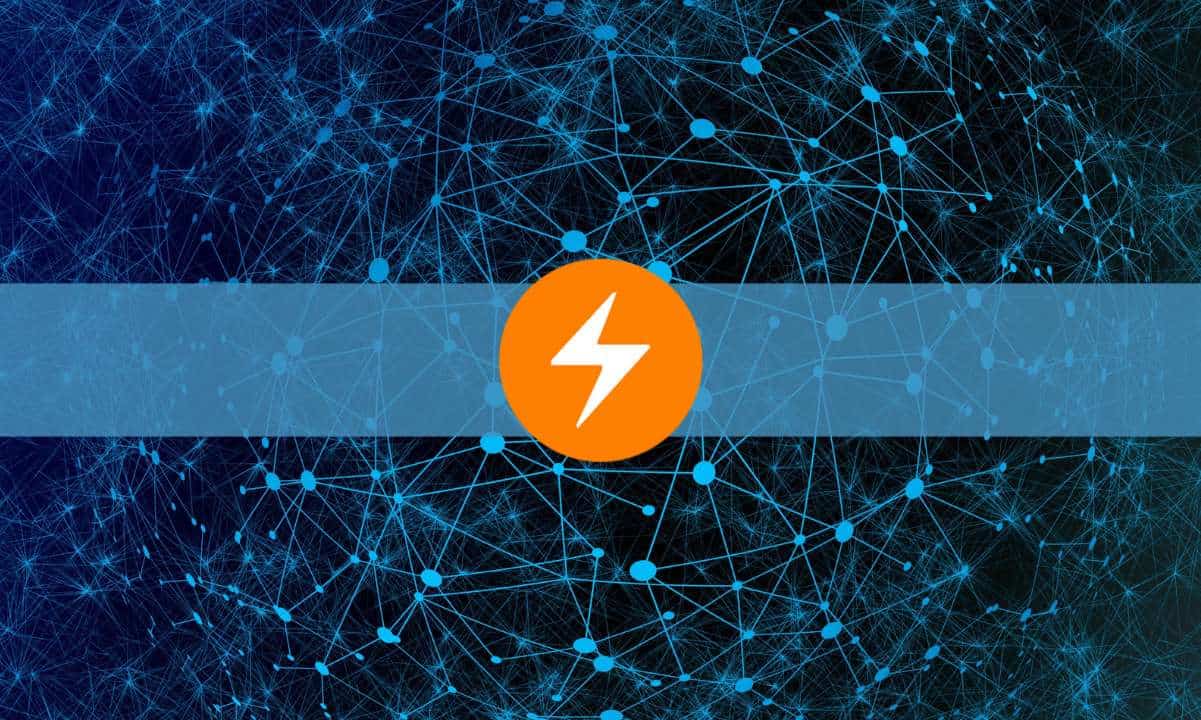 Explore The Latest Bitcoin Alternative Opportunities, Such As BTCS And B...


Bitcoin alternatives are best suited for developing programs enabling blockchain technology to surge massively. Alternatives such as Bitcoin Spark and BSV have made immense significance when it comes to the development of the digital currency ecosystem. Bitcoin Spark, with its intriguing mechanisms, has attracted numerous venture capitalists and individual investors. The newly inaugurated platform seeks to provide a stable means for generating income in Web3, regardless of the bullish or bearish market sentiments. This article will discuss the development of Bitcoin Spark and its essence in the distributed ledger. What is a Bitcoin Fork? A Bitcoin hard fork can be stated as a protocol change that creates new rules for the computers that form a distributed ledger network. Therefore, if a cryptocurrency hard fork is implemented without the agreement of the network participants, it creates a split where the underlying network divides into two. The first fork will continue to follow the previous rules, while the newly formed fork will begin to follow the new rules. BTCS Price Outlook? BTCS is considered the native token for the newly initiated Bitcoin Spark infrastructure. BTCS, having a total supply of 21 million tokens, has already garnered several individual investors and venture capitalists for its potential surge immediately after its mainnet release. The token might perform well amid the ongoing cryptocurrency winter session. This can be attributed to the newly integrated c...
---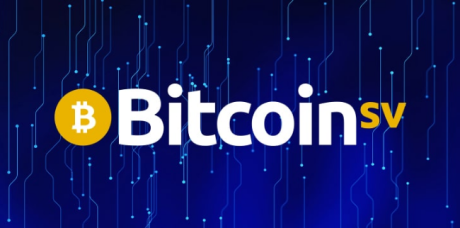 Bitcoin SV (BSV) Erects A Solid 64% Growth In Just A Week – What's...


Following its inclusion in Binance's futures trading options, one of the top global cryptocurrency exchanges, Bitcoin SV (BSV) saw a significant 64% gain in value this week. After splitting out from Bitcoin Cash (BCH) in late 2018, BSV is now trading at $54.02, a significant increase from $34.08 just a week earlier. On Saturday, BSV reached a significant peak of over $58 on prominent spot markets. The last instance in which BSV was observed trading above $58 occurred in mid-September 2022. Since its notable surge on September 27th, the price of the crypto has experienced a substantial increase of more than 90%. The price of Bitcoin SV reached an all-time high of $491.64 during the previous bull run. However, the market crashed, sending the coin tumbling more than 95%. Following rumors of the adoption of a Bitcoin ETF, the price of BSV has begun to move bullishly and is currently trading at an 89.19% discount to its previous ATH. Bitrue, a widely used centralized exchange platform, has recently included BSV in its USDT pair and initiated a promotional campaign offering a $1,000 welcome bonus. This exchange is notably favored by the XRP and Ripple communities. New listing $BSV is coming to #Bitrue spot trading. Deposit opened BSV/USDT pair Trading starts at 12:00 UTC, 19 October New users can claim a welcome bonus of 1000 $USDT Details: https://t.co/o8eBXZrl9E pic.twitter.com/2O7qmZehVX — Bitrue (@BitrueOfficial) October 19, 2023 Bitcoin SV: Reclaiming Sat...
---
Why Is Bitcoin SV (BSV) Up 63% Today? Find Out Here


Over the course of the past four days, Bitcoin SV (BSV) has witnessed a substantial surge in its price, marking an impressive milestone by reaching its highest point in the last 100 days. Remarkably, within this surge, BSV managed to breach the long-standing $40 horizontal resistance level, which had persisted since the month of July. This recent surge in the price of BSV has sparked considerable interest among cryptocurrency enthusiasts and investors. It signifies a notable shift in the market dynamics, as BSV's price trajectory has taken a positive turn after months of relative stagnation. At the time of writing, BSV was trading at $53.84, up 27% in the last 24 hours, and erecting a solid 63% rally in the last seven days, data from crypto market tracker Coingecko shows. Bitcoin SV 100-Day High Signals Renewed Market Interest The fact that BSV has achieved a 100-day high is indicative of a more sustained and potentially significant upward trend. This suggests that the cryptocurrency has garnered renewed interest from traders and investors, possibly driven by fundamental developments or market sentiment. Bitcoin SV (BSV), which originated in 2018 as a hard fork of Bitcoin Cash with the aim of increasing scalability through larger block sizes, has experienced a notable revival. Following an extended duration of rather stagnant price fluctuations, BSV has had a substantial spike of 57% subsequent to reaching a nadir in August. This resurgence in price enabled BSV to overcome a...
---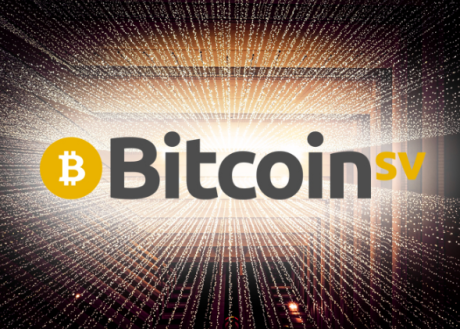 Bitcoin SV Climbs 22% – A Close Look At The Factors Behind The Sur...


Despite seeing a notable increase of 15.2% in value yesterday, the current price of Bitcoin SV remains steady at a little over $39 compared to the previous day. The current market situation involves a struggle with the immediate dynamic resistance level, leading to a state of uneasiness among traders. Bitcoin SV, a Bitcoin fork, is now the most profitable cryptocurrency out of the top 100 by market capitalization. The value of the world's cryptocurrency market increased to $1.09 trillion at the time of writing, a 1.4% gain in a day. On Tuesday, ETH increased by about 0.1% to $1,585, while BTC was up 2.6% at $28,466.60. SEC Influence On Crypto Rally And BSV Price Spike The recent rally in cryptocurrency prices was primarily driven by optimism about the Securities and Exchange Commission (SEC) potentially approving a Bitcoin ETF. This sentiment was strengthened when the SEC chose not to appeal the Grayscale lawsuit. However, there was a spike in BSV prices due to a false report from CoinTelegraph claiming that the SEC was anticipating the iShares Bitcoin Trust, pushing Bitcoin to nearly $30,000 before it quickly dropped. At the time of writing, BSV occupies the No. 48 spot and was trading at $39.40, up 22% in the last seven days, data form crypto market tracker Coingecko shows. The RSI for BSV is 67.58, the same as it was yesterday. This RSI level is slowly approaching overbought zone, which could indicate that a little correction or consolidation in the price of BSV is immine...
---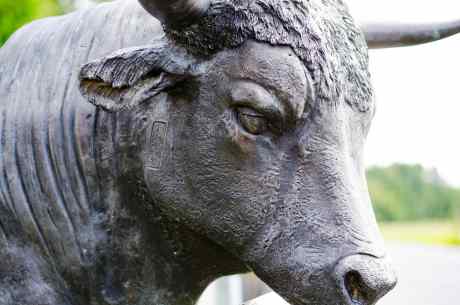 Bitcoin SV (BSV) Notches 8% In The Last Day as Top Coins Bleed


BSV has bucked a bearish trend amid the general crypto market downturn, posting notable gains over the past 24 hours. Bitcoin SV (BSV) recorded an 8% 24-hour price increase, while Bitcoin succumbed to bearish pressure, dipping nearly 3% today, October 3. As a result of today's uptick, BSV now trades at $40.4, representing an 8% increase in the last 24 hours. Also, the token has recorded over 31% seven-day increase, regaining over 34% of its past month's gains. These prominent strides confirm buyers' dominance in the BSV market today. However, given the bearish state of the general crypto market, how long can BSV sustain this rally? What factors triggered this dramatic surge? Let's find out. Bitcoin SV Price Surges Amidst Controversy Surrounding CEO's Resignation BSV price gains correlate with the sudden resignation of nChain's CEO, Christen Ager-Hanssen, on September 29. nChain is a firm that offers blockchain-based services related to the BSV chain. Its former CEO, Ager-Hanssen, immediately announced his departure from the group on September 29. Ager-Hassen mentioned reporting several issues to the nChain board, which included a conspiracy to defraud shareholders. He also stated that a significant shareholder orchestrated the conspiracy. Further, he claimed to discover evidence that BSV creator Dr. Craig Wright manipulated documents to deceive the court that he was Satoshi. However, Bitcoin SV's supporter Calvin Ayre reviewed A...
---
BitcoinSV (BSV) Soars 11% Daily, Bitcoin (BTC) Bounces Off $29K: Market ...


Bitcoin slipped as the weekend was coming to its end but managed to bounce off the $29,000 resistance line and has added several hundred dollars since then. While larger-cap alts like TRX, DOGE, MATIC, and SHIB are slightly in the red today, Bitcoin Cash, Bitcoin SV, and Optimism have jumped impressively. BTC Maintains $29K The primary cryptocurrency had a quiet week after last Monday's price dump by over a grand, which drove it to a monthly low of just under $29,000. The bulls managed to calm the situation in the following days, and the asset remained inches above that line for most of the week. Even the US Federal Reserve's decision to increase the key interest rates on Wednesday didn't bring any substantial volatility. As such, bitcoin remained stuck below $30,000, and the weekend, expectedly, didn't change the landscape either. However, BTC nosedived once again late Sunday to $29,000 but managed to sustain that level, and the bulls drove it north by over $500. As of now, the cryptocurrency has lost some steam but trades well above $29,000. Its market capitalization has climbed to just over $570 billion, and its dominance over the alts stands stuck at 48.2%. BTCUSD. Source: TradingView OP Rises Again, BSV Soars Double Digits Most altcoins have mimicked BTC's performance lately, meaning they have produced little-to-no volatility. Ethereum and Ripple are slightly in the red, while Binance Coin has posted insignificant gains. Dogecoin, Solana, Polkadot, Polygon, and Shiba Inu...
---
BSV Network Suffers Empty-Block Mining Attack


Bitcoin SV is getting bogged down after a majority hash power began mining blocks that don't include any transactions. In response to the event, the Bitcoin Association has contacted all relevant exchanges to freeze the block rewards associated with the attack. Explaining the Empty Block Attack As told by Todd Price – Curriculum Specialist for the Bitcoin Association – most Bitcoin SV blocks currently don't include any transactions. By contrast, the network's mempool – which stores transactions waiting to be included in a block – has become filled with millions of unprocessed transfers. "This can cause issues for the various services in the ecosystem as they may not have allocated enough RAM for persisting a mempool of such size," explained Price. An empty block attack occurs when miners deliberately choose not to include transactions in the blocks they process, thus slowing down the network for users. While any miner on any proof-of-work network can choose to do this, it won't have a substantial impact on network performance unless a large, centralized majority of hash power colludes for the attack. It's also economically irrational to conduct, as the miner loses out on profiting from transaction fees. Furthermore, Price argued that mining empty blocks violates the "unilateral contract" that miners are expected to uphold with users. Part of that contract, he said, is...
---
Zetly and PowChess Announce Partnership to Offer More BSV Blockchain-Bas...


[PRESS RELEASE - Please Read Disclaimer] We are proud to announce that Zetly established a partnership with PowChess. The two companies are working together to allow more people to play online games using the BSV Blockchain as its core platform. These two organizations have come together in synergy. From one side, PowChess will bring their knowledge about the technology and on the other side Zetly will bring their userbase, marketing and communications knowledge. Through this partnership the two companies are looking to bring solid projects onboard and build awareness around BSV blockchain based games. Zetly CEO Michael Glijer said: "Zetly is trying to solve the problem of funding for sports clubs, with many of them losing sponsorship deals during the pandemic. We are convinced that digital assets such as NFTs will provide new revenue streams and means to fundraise, and at the same time bring new ways for fan engagement. Partnering with companies like PowChess an online chess server will allow users to compete in games for real money using the BSV Blockchain and build awareness whilst doing so." The PowChess is unique because it has payments directly integrated into its platform - allowing for micropayments. Wealthier players can play for large sums of Bitcoin, and they would not have any issues with a credit card allowing them to make a deposit. But smaller players or players in countries where credit cards are not easy to get have a barrier to entry with other c...
---
More Bitcoin SV (

#BSV

) News