| | | |
| --- | --- | --- |
| | Blocknet | #BLOCK |
---
| | | | | |
| --- | --- | --- | --- | --- |
| BLOCK Price: | $0.21 | | Volume: | $892 |
| All Time High: | $57.24 | | Market Cap: | $1.9 M |
---
---
| | | | | |
| --- | --- | --- | --- | --- |
| Circulating Supply: | 9,067,542 | | Exchanges: | 4+ |
| Total Supply: | 9,067,542 | | Markets: | 4+ |
| Max Supply: | — | | Pairs: | 3 |
---
---
---
The price of #BLOCK today is $0.21 USD.

The lowest BLOCK price for this period was $0, the highest was $0.206, and the exact current price of one BLOCK crypto coin is $0.20588.

The all-time high BLOCK coin price was $57.24.

Use our custom price calculator to see the hypothetical price of BLOCK with market cap of ETH or other crypto coins.
---
---
The code for Blocknet crypto currency is #BLOCK.

Blocknet is 7.9 years old.
---
---
The current market capitalization for Blocknet is $1,866,798.

Blocknet is ranking upwards to #794 out of all coins, by market cap (and other factors).
---
---
There is a weak volume of trading today on #BLOCK.

Today's 24-hour trading volume across all exchanges for Blocknet is $892.
---
---
The circulating supply of BLOCK is 9,067,542 coins, which is 100% of the total coin supply.

Note the limited supply of Blocknet coins which adds to rarity of this cryptocurrency and increases perceived market value.
---
---
BLOCK has limited pairings with other cryptocurrencies, but has at least 3 pairings and is listed on at least 4 crypto exchanges.

View #BLOCK trading pairs and crypto exchanges that currently support #BLOCK purchase.
---
---
Note that there are multiple coins that share the code #BLOCK, and you can view them on our BLOCK disambiguation page.
---
---
---
---

Blocknet XRouter — A Comparison of Interoperable Protocols


Blocknet XRouter — A Comparison of Interoperable Protocols - XRouter solves the issues surrounding blockchain interoperability and scalability, advancing Blockchain 3.0 technology and opening up the gates to mainstream blockchain adoption. XRouter is a layer 2 TCP/IP blockchain solution allowing interoperability between ALL blockchains with the additional ability to also connect to non blockchain infrastructures so that an ecosystem of blockchain connected oracles can be built. XRouter forms a part of the Blocknet Protocol. This is a major milestone for blockchain as Blocknet has now made available the world's first truly decentralized blockchain router, allowing developers to utilize on-chain data and services from public and private blockchains without needing to have any of them installed, as well as being able to utilize off-chain oracle data, API's and services. XRouter lays the foundation for multi-blockchain architectures, real DeFi, on-chain/off-chain cohesiveness and an "Internet of Blockchains". — Understanding the differences between blockchain 3.0 solutions. — There are various Blockchain based networks and projects all trying to solve the issues surrounding Blockchain interoperability; the ability for blockchains to interact and "talk" to one another as well as the ability to communicate with non-blockchain systems. As Blockchain technology has evolved three broad categories have emer...
---

Blocknet Project Update — October 5, 2021


Since our last project development update the Blocknet core developers and community contributors have been focused on integrating ERC-20/ETH with the Blocknet XBridge protocol, adding new assets and improvements to the Service Node automated setup tool, releasing an XLite wallet update, and starting work on the new v2.0 UI for Block DX, Blocknet's flagship DEX. Work has also continued on the implentation of XRouter in Go and JS programming languages, both integral to the enabling of the Blocknet protocol in lightweight dapps and services. But before we dive into the details, here's some other important news… — BLOCK/USDT pair opens on Bittrex Global. — This month also saw the opening of a new $BLOCK market on Bittrex Global exchange, with a USDT (Tether) pairing now available. Since the new market opened we have seen the trading volume pick up considerably across both pairs:An example of 24hr volume on Bittrex Global for BLOCK/USDT and BLOCK/BTC pairs — Development updates - — XLite Wallet. — The latest version of XLite was released on the 23rd September which addressed some minor bugs and added some UI improvements, facilitating even easier sending of assets. The Cloudchains developer has also recently worked on a fix for the Litecoin wallet on the back-end servers which should fix the intermittent balance and transaction issues that users were experiencing in the previous version of XL...
---

Blocknet lists on Pangolin Exchange as $aaBLOCK


13 May, Cape Town — Blocknet tokens are now listed on Pangolin DEX in advance of the release of the Blocknet's decentralized Avalanche indexer. The listing puts $aaBLOCK, a means of payment for indexed chain data, on Avalanche's C-chain, and serves to introduce the Avalanche community to the Blocknet. — Avalanche, meet the Blocknet. — With the Blocknet's initial release of its decentralized indexer of Avalanche's blockchains due this month, and a planned migration to its own subnet in due course, significant mutual interest between the two projects' communities has emerged. However, BLOCK and AVAX have not been accessible on the same venues, preventing easy exploration of their respective ecosystems. Until now, that is. As of today, $aaBLOCK is accessible on Avalanche's most liquid DEX, Pangolin, giving Avalanche users a natural place to acquire BLOCK and explore its interchain technologies like Block DX and XRouter. — Market availability. — To foster a healthy market, liquidity originating from the Blocknet's superblock self-funding system will be added to the Pangolin liquidity pool today. In addition, Blocknet expects that holders of BLOCK and AVAX will be added to the pool to reach a planned minimum of ~$100k liquidity in the pool, ensuring good market availability and small spreads for users. Furthermore, a proposal will be submitted to Pangolin's decentralized governance...
---

XRouter — The Biggest Advancement Since Ethereum


XRouter — The Biggest Advancement Since Ethereum - Blocknet's XRouter, the world's first blockchain router, is the final component poised to fill the gap required to create an "Internet of Blockchains." XRouter enables any and all blockchains and smart contracts to communicate with one another and allows the monetization of inter-chain and multi-chain services. This is all made possible via decentralized access without a single chain download being necessary. XCloud, a decentralized microservice network built on XRouter, also allows decentralized access to off-chain oracle information that can then be made accessible to blockchains and smart contracts. In short, XRouter and XCloud solves blockchain interoperability. — The Internet of Blockchains (IoB) - To understand why blockchain interoperability, and subsequently, an internet of blockchains is so important to the advancement and acceptance of blockchain technology, an analogy is useful: the arrival of Bitcoin and specifically the blockchain is like the creation of the first computers. Early mainframe computers were only able to run a single program at a time, lacked any form of operating system, and couldn't communicate with other computers. However, this soon began to change and these early computers eventually provided the platform on which operating systems would be built. In this way, the blockchain is similar in that it provided a common base pri...
---

The Blocknet to extend the power of Avalanche's subnets with a decentralized indexing system


The Blocknet to extend the power of Avalanche's subnets with a decentralized indexing system. - — Avalanche will leverage the Blocknet protocol to make its chains interoperable with almost every other blockchain in existence.. — The Blocknet is extending the power of Avalanche's subnets with a decentralized indexing system, enabling dapps to use Avalanche contracts and transactions alongside those on any other blockchain in a trustless fashion. In addition, the Blocknet will migrate its own chain to Avalanche in order to be able to focus fully on interchain product development. Upon completion of the Avalanche indexing system (expected to be completed by May 2021), developers building with Blocknet and Avalanche will gain Avalanche chain data in a decentralized and accessible form, as well as the ability to orchestrate contracts on potentially every blockchain in existence. After release of the indexing system, the Blocknet will start the process of migrating to an Avalanche subnet (no timeframe has yet been set for the migration). — Strategic advantages - Since its inception in 2014, the Blocknet maintained its proof-of-stake blockchain for its node governance and self-funding systems. Maintaining its chain has taken up the majority of developer resources–a significant tax on the development of its interchain products and services. Avalanche is a provably secure protocol and platform, with rich DeFi a...
---

Ecosystem Update


September 2020. — The Ecosystem Update is your one-stop-shop for all the important Blocknet news each month. There are a number of exciting new updates to unpack in today's newsletter, so let's dive right in. — Blocknet Protocol - — ETH/ERC-20 Atomic Swap Support. — We are excited to let you know that ETH/ERC-20 XBridge integration is in progress and will continue over the next couple of months. This has been one of our most requested and highly anticipated features.  — @VitalikButerin For the uninitiated, XBridge is the decentralized exchange layer of the Blocknet Protocol that enables cross-chain atomic swaps, and was designed from the ground up to decentralize each component of the exchange process, including storage of funds, orderbooks, order broadcast and settlement. Preliminary work on ETH/ERC-20 integration began several years ago, but was put on hold until an XBridge compatible light wallet could be developed. This was a strategic decision, as the resources and experience required to run a full Ethereum node is outside the reach of most users. With our XLite wallet now in private beta and nearing a public release, we are proceeding full steam ahead with ETH/ERC-20 integration. Once integration is completed, you will be able to trustlessly swap ETH/ERC-20 for Bitcoin (or any other supported asset) on Block DX Exchange and leverage the Blocknet Protocol to build previou...
---

Word on the BLOCK


December 2020. — — Introduction - This newsletter is published once per month and is aimed at keeping the Blocknet community up-to-date on the finer details of the project. For those who are new to the Blocknet, we recommend you also check out the latest Ecosystem Update for a broader understanding of our project's progress and vision. — Development - XLite public beta released — It's official. XLiteWallet entered public beta on December 14th, 2020. You can now perform atomic swaps on BlockDXExchange and manage your crypto from a single lightweight wallet. This is your opportunity to test the future of decentralized exchange, today. More details and download links here., XLite supported assets — Bitcoin (BTC), Blocknet (BLOCK), Bitcoin Cash (BCH), DigiByte (DGB), Dash (DASH), Doge (DOGE), Litecoin (LTC), PIVX (PIVX), Ravencoin (RVN) and Syscoin (SYS) with many more to come., ERC-20 BLOCK cross-chain bridge complete — The code for a cross-chain bridge between BLOCK and an ERC-20 version of BLOCK (known as aBLOCK) has been written, committed to the AnySwap repository and successfully tested. All that is left to do is have the BLOCK/aBLOCK cross-chain bridge approved by AnySwap's decentralized governance network. A proposal has already been submitted and is currently passing. Voting is open to holders of the ANY token and closes on Dec 16, 2020., Block DX 1.9.0 update — A new v...
---

Introducing aBLOCK


BLOCK can now be traded on the Ethereum mainnet — What is aBLOCK?. — The new aBLOCK token is a "wrapped" version of $BLOCK, making it possible for people from any country to buy BLOCK on Anyswap or other exchanges where ERC-20 tokens are traded on the Ethereum mainnet. By design, there is one BLOCK token wrapped inside each aBLOCK token. In other words, there is a 1:1 mapping between BLOCK and aBLOCK at the bridge where wrapping and unwrapping take place. This unwrapping can take place at any time, enabling buyers of aBLOCK to immediately convert to the native BLOCK token. At the Anyswap bridging station where wrapping/unwrapping takes place, the price of aBLOCK will be exactly equal to the price of BLOCK. However, the price of aBLOCK can vary from one exchange to another, in the same way the price of BLOCK can be different from one exchange to another. Fortunately, it is very easy to swap between them because Anyswap users can convert aBLOCK into BLOCK on the same site. For those unfamiliar with Anyswap, it is an easily accessible, easy to use, high liquidity, decentralized exchange. (Note, aBLOCK can also be acquired on Uniswap, another high liquidity, decentralized exchange.) — Why aBLOCK?. — The main benefits of aBLOCK are improved accessibility to purchase BLOCK, and as a payment token for Hydra, Blocknet's "Decentralized Infura" solution. aBLOCK will make it possible for people from ...
---
---
---
Epic Games Store Releases Its First NFT Game: Blankos Block Party


On September 15, American video game development company Epic Games announced the official launch of Blankos Block Party on its Game Store, making it the first NFT game to be included in the platform's Marketplace. The beta version of Blankos Block Party was launched in 2020 by Mythical Games and has already gained more than one million players, according to its developers. The most attractive thing about this shooter game is the NFT characters and accessories, which can be traded in the in-game store. The First NFT Game on the Epic Games Store is Based on EOSIO The game can already be downloaded for free in the 'early access' version until September 28, when the first season of the full game will be released with new visual and navigation improvements. It is worth mentioning that, unlike most NFT games, there is no need to connect an external wallet to play, sell or buy NFTs in Blankos Block Party, as the game allows users to do it internally, although it also supports Uphold accounts. According to Epic Games, Blankos Block Party runs on a private blockchain based on EOSIO (now Antelope), so no mining is needed to create or integrate NFTs into the Marketplace. 'Blankos Block Party is built on a private, permissioned blockchain based on the EOSIO infrastructure that uses a Proof of Authority consensus model that is more environmentally friendly and sustainable than the Proof of Work model. Minting NFTs and integrating the Marketplace via our platform does not require an...
---
Current Block Times Suggest Bitcoin's Halving Is Coming Sooner Than Expe...


Bitcoin's hashrate has been running hot despite the lower prices and the recent difficulty increases. In fact, blocks are being discovered faster than the ten-minute block interval average and because of this factor, the network's reward halving may come sooner than expected. While some halving counters that simply leverage the ten-minute average note the halving is expected in May or April 2024, halving counters leveraging precise block interval times show the halving event could happen as early as March 1, 2024. Block Intervals Show Halving Date Could Be Much Closer Than Most Expect While the cryptocurrency community is focused on The Merge, the hashpower behind the Bitcoin network has been higher than usual, which has made block intervals speed up. Currently, there's 244.62 exahash per second (EH/s) dedicated to the blockchain, and on September 4, 2022, it tapped a quick lifetime high at 301.45 EH/s at block height 752,510. Just before the end of August, Bitcoin.com News reported on how Bitcoin's block times have been much faster than the ten-minute average. When block times are faster than the ten-minute average and consistently remain faster during the two weeks leading up to a difficulty change, the shift will increase the difficulty. That's what happened on August 31, when the Bitcoin network printed the second largest difficulty increase in 2022. The difficulty increase did not slow miners down and the next difficulty change, expected on September 15, is estimated...
---
While Bitcoin's Hashrate Grew by 22,900% in 6 Years, Discovering Block R...


Over the past 12 months, Bitcoin's hashrate has increased by 85.77%, while 53,547 blocks were mined and 334,668.75 new bitcoin were minted into circulation. More than two dozen bitcoin mining pools have dedicated hashrate toward the Bitcoin blockchain during the last six years, and while the hashrate is 22,900% higher, the number of bitcoins found per year is a whole lot less.334,668 Bitcoin Minted Since September 2021 - Foundry USA Captures the Most Blocks Miners accrued just over 334,668 BTC since September 10, 2021, and 53,547 blocks were found during the past 12 months. Foundry USA has been the top mining pool out of the 28 mining pools that found blocks during the past year. Foundry captured 18.14% of the year's global hashrate average and found 9,716 blocks. Antpool was the second largest miner during the past year, capturing 15.31% of the global hashrate. Antpool managed to discover 8,198 blocks, or 51,237.50 BTC (not including fees) in 12 months. Antpool is followed by F2pool's 14.79% of the year's hashrate, after the pool found 7,919 block rewards. Binance Pool was the year's fourth largest mining pool with 10.72% of the 12-month hashrate average. Binance Pool found 5,738 blocks this past year, which equates to 35.862.50 BTC (not including fees). Poolin took 10.69% of the global hashrate during the past 12 months finding 5,724 blocks. Unknown hash or stealth miners represented the 12th largest mining entity with 1.74% of the year's global hashrate after stealth...
---
Ethereum Implements Bellatrix — Network's Upcoming Paris Upgrade t...


The blockchain network Ethereum has officially activated the Bellatrix upgrade, the final change before The Merge, the highly anticipated transition from proof-of-work (PoW) to proof-of-stake (PoS). Bellatrix was successfully codified into the codebase at epoch 144,896 on the Beacon chain and Ethereum co-founder Vitalik Buterin detailed it was important for network participants to update their clients.From Bellatrix to Paris - Ethereum Participants Get Ready for the Final Step of the Merge The Merge is estimated to take place on September 13, 2022, according to the wenmerge.com countdown, which notes there's a hair over seven days left until the ruleset change. On September 6, Ethereum developers implemented the Bellatrix upgrade which is the final step until The Merge happens next week. Ethereum's co-founder Vitalik Buterin spoke about Bellatrix and The Merge date on Twitter on Tuesday. '[The Merge] is still expected to happen around Sep 13-15,' Buterin wrote. 'What's happening today is the Bellatrix hard fork, which *prepares* the chain for the merge. Still important though – make sure to update your clients,' the software developer added. Buterin also shared a tweet showing that Bellatrix was implemented and the next step will be the network's PoS transition. The next step following Bellatrix is the Paris upgrade which essentially launches The Merge. After that point in time, ethereum (ETH) miners will no longer be able to validate transactions and reap block reward...
---
Bitcoin's Hashrate Skyrockets, Block Intervals Suggest a 'Notable' Diffi...


While bitcoin prices hover just below the $22K mark, the leading crypto asset has still shed more than 9% against the U.S. dollar during the last two weeks. Despite the lower prices, Bitcoin's hashrate has jumped significantly in recent times and block intervals have sped up a great deal. The trend suggests that when the blockchain network's difficulty changes four days from now, the shift could increase significantly higher as estimates show a 4.43% to 10.3% change.Bitcoin's Hashrate Climbs Closer to June's All-Time High, 'Notable Difficulty Jump' Expected At the time of writing, Bitcoin's hashrate is running hot at 282.21 exahash per second (EH/s), which is only 3.35% lower than the network's all-time high (ATH) recorded on June 8, 2022, at block height 739,928. The hashrate has increased a great deal even though the price has dropped 9% against the U.S. dollar in 14 days, and the mining difficulty has increased twice since August 4, 2022. The crypto community has noticed the increased tempo as the block interval rate (the time measured in between every mined block) has increased. On Thursday, Blocksbridge Consulting tweeted about the block interval and said that the company expected a large difficulty increase during the next shift. 'The average bitcoin block interval between current height (751055) and last diff epoch (749952) is about 9.18 minutes,' Blocksbridge Consulting wrote on Thursday. 'Expecting a notable difficulty jump in less than 6 days.' Furthermore, current...
---
Bitcoin's Mining Difficulty Rises for the Second Time in a Row — I...


On August 18, 2022, Bitcoin's mining difficulty increased again after the 1.74% rise two weeks ago on August 4. At block height 749,952 at 7:07 a.m. (EST) the network's mining difficulty rose by 0.63% from 28.17 trillion to 28.35 trillion Thursday morning.Bitcoin Network Records Second Consecutive Difficulty Increase Since August 4 Finding a bitcoin (BTC) block is a touch more difficult today than it was during the last two weeks as the difficulty adjustment algorithm (DAA) increased by 0.63%. The increase is the second consecutive increase after the DAA jumped by 1.74% two weeks prior, at block height 747,936. The two increases indicate that it is currently 2.37% harder to find a BTC block than it was prior to August 4, back when the difficulty parameter was at 27.69 trillion. BTC's hashrate has been running lower in terms of exahash dedicated to the network after reaching an all-time high on June 08, 2022, at block height 739,928. At that time, the network recorded a high of 292.02 exahash per second (EH/s) and today, the hashrate is coasting along at 182.40 EH/s. Block 749,952, the block that changed the DAA this week, was discovered by Foundry USA and it contained 2,648 transactions and 0.1692 BTC in fees on top of the 6.25 BTC block subsidy. Foundry is the top mining pool during the last three days, as it commands 46.81 EH/s or 23.70% of the network's hashrate. Out of 422 BTC blocks found in the last three days, Foundry discovered 100 blocks. The second-largest mining p...
---
Uzbekistan Moves to Block Foreign Cryptocurrency Exchanges


Authorities in Uzbekistan are restricting access to online crypto trading platforms based outside the country and not registered under its laws. A presidential decree obliges citizens and local companies to only use digital asset exchanges licensed by the government of the Central Asian nation.Uzbekistan Takes Steps to Prevent Crypto Trading and Custody on Foreign Platforms Uzbekistan's National Agency of Perspective Projects (NAPP) has registered a spike in activities of online platforms providing crypto-related services to Uzbekistanis without the necessary license. The regulatory body says these facilitate trading of cryptocurrencies and request personal information without complying with a requirement to have their servers installed in the country. In a recent statement, the agency pointed out that such platforms 'do not bear any legal responsibility for carrying out operations with crypto assets, cannot guarantee the legitimacy of transactions, as well as the proper storage and confidentiality of the personal data of citizens of the Republic of Uzbekistan.' In light of these findings, the regulator has restricted access to their domains. The announcement highlights that the government of Uzbekistan has made consistent efforts to improve the regulatory and institutional framework in the crypto space. A decree signed by President Shavkat Mirziyoyev in 2018 defined the types of business activities pertaining to digital assets like the mining of cryptocurrencies and the prov...
---
Brazilian Judge Dismisses Bitcoin Scam Mastermind's Attempt to Blo...


A Brazilian judge has ruled that the CEO of Mirror Trading International should remain in precautionary detention as authorities in South Africa have already furnished their Brazilian counterparts with the documentation that is required for extradition purposes. The judge also rejected Johann Steynberg's attempts to use his Brazilian family as the basis for seeking an end to his precautionary detention.Documentation for Steynberg's Formal Extradition A Brazilian judge recently dismissed an application by Johann Steynberg - the mastermind behind Mirror Trading International (MTI), one of South Africa's biggest cryptocurrency scams - to have his precautionary detention revoked. In his application, the MTI chief executive had reportedly argued that since no formal extradition request had been made the court should at least place him under house arrest. Steynberg also argued that when he left South Africa in December 2020, there was no outstanding warrant for his arrest and that the case itself failed to meet certain requirements which would make extradition possible. Also, as stated in the document released by the Brazilian judiciary, Steynberg had raised the point that he had since started a family in Brazil, hence placing him under house arrest would suffice. However, in his ruling, Brazilian supreme court judge Andre Mendonça rejected arguments brought forward by Steynberg. The judge revealed that South African authorities had in fact 'presented documentation aimed at fo...
---
Bitcoin Block Data Shows Top 5 Pools Retained Over 71% of the Global Has...


During the last 30 days, the price of bitcoin has lost more than 22% against the U.S. dollar but during that time, Bitcoin's hashrate has remained above 200 exahash per second (EH/s). While 16 known mining pools mined the leading crypto asset during the last month, the top five mining pools retained 71.4% of the global hashrate.Out of 16 Pools, the Top Five Acquired Most of the Bitcoin Blocks Found Last Month The month of May is over and during the last 30 days 4,276 bitcoin (BTC) block rewards were found. Out of the 4,276 block rewards found, 26,725 freshly minted bitcoins were born into the system. While the network's hashrate has been above the 200 EH/s zone, on May 2, 2022, Bitcoin's hashrate hit an all-time high at block height 734,577. On that day it reached 275.01 EH/s, according to coinwarz.com data. Statistics show that 16 known bitcoin mining pools mined BTC during the past 30 days and stealth miners, otherwise known as 'unknown,' captured roughly 1.03% of the hashrate during the last month. Unknown miners mined approximately 44 block rewards out of the 4,276 found, scoring 275 freshly minted bitcoin. Data further shows that the top five bitcoin (BTC) mining pools captured 71.4% of the global hashrate last month. Foundry USA scored the most block rewards last month, as the pool represented 21.02% of the global hashrate. Foundry obtained 899 BTC block rewards out of the 4,276 rewards and was able to acquire 5,618.75 newly minted bitcoins. Foundry is followed by Ant...
---
Following Smart Contract Audit, Winner Block Announced Token Presale Det...


[PRESS RELEASE - Please Read Disclaimer] With the massive growth of the blockchain industry in the past several years, surpassing the original realm of being the underlying tech behind bitcoin, the groundbreaking technology was primed to be linked with other specific niches and disrupt such markets. One of those, largely expected to an extent, was online gaming. Being another industry with colossal potential, online gaming skyrocketed in terms of engagement, revenue, and user retention, and projects that tapped blockchain received a permanent boost. Such is the case with the recently launched Winner Block protocol, which has already made strides in the industry and aims to take it a step further with the upcoming token presale. Winner Block's Presale As the protocol's white paper explains, the team behind the project has provided more information on how the presale will work and about the tokenomics. The total supply of WBlock will be capped at 100,000,000,000, with 10% going for funding, 30% will be allocated for the presale, the team will get 20%, and the remaining 40% is heading for marketing. The largest quantity of the presale-oriented WBlock will be at a discounted price. Meaning that 30 billion of the asset will go at a reduced price. Five billion tokens will be available for the ICO, divided into three price ranges, starting with the lowest possible - 0.00000028 BNB (or roughly $0.00012). The other prices will be approximately $0.00016 and $0.00019. Follow...
---
Solana Halts Block Production, Validators Told to Prep for a Restart, Ne...


On June 1, 2022, the Solana network halted block production again as the blockchain network has stopped working a number of times during the network's lifetime. According to the Solana status update, validator operators are being asked to prepare for a restart.Solana Continues to Be Plagued by Outages, SOL Downtime Denounced by the Crypto Community The blockchain network Solana (SOL) is down again as the network has been halted by the development team. The Twitter account Solana Status (@solanastatus) tweeted about the incident on Wednesday at 12:56 p.m. (ET) and the Solana status website also explains that block production has been halted. 'Block production on Solana Mainnet Beta has halted. Validator operators should prepare for a restart in mb-validators on Discord,' the status details. Solana has now failed for the 8th time. The network is currently halted. Trading of the $14 billion asset is still possible on centralized exchanges, which seems to be the primary use case of a constantly failing network. https://t.co/ZKIVzTlhlQ - Hector Lopez (@hlopez_) June 1, 2022 The Solana (SOL) network has been plagued by a number of outages and its been estimated that the proof-of-stake (PoS) blockchain has been down a total of eight times. Bitcoin.com News has reported on a number of Solana's outages and the one that followed Anatoly Yakovenko, the Solana co-founder's commentary. Yakovenko claimed last month that 'If [Bitcoin] eventually doesn't switch to proof-of-stake nobody is ...
---
Chinese Crypto Regulations Force NFT Gaming App Stepn to Block Mainland ...


China's anti-crypto regulations have reportedly forced the non-fungible token (NFT) game, Stepn, to exclude users from the mainland starting on July 15. Shortly after the announcement, Stepn's in-game cryptocurrency is reported to have briefly dropped by 38%. Stepn Adheres to Local Regulations China mainland users of the NFT gaming app Stepn will not be able to access the app starting on July 15, the developers have said. The blockade on users from this region is set to become effective when Stepn stops providing GPS and IP location services. Despite revealing the plans to stop serving users from the mainland, the dev team insisted in a tweet that they had not engaged in any business with players from the region. The team tweeted: We apologize for the inconvenience and thank you for your understanding. STEPN has not engaged in any business in mainland China since its establishment and has not provided download channels. STEPN has always attached great importance to compliance obligations and always strictly abides by the relevant requirements of local regulatory agencies. In addition to the May 26 announcement, the Stepn team said they will still inform users of any new details relating to the blockade via social media, email, and in-app alerts. The In-Game Cryptocurrency's Plunge Meanwhile, a report in the South China Morning Post said Stepn's in-game cryptocurrency had plunged by 38% following the announcement. The report also said that shortly after the announcement was m...
---
South Korean Authorities Ask Exchanges to Block LFG From Withdrawing Fun...


South Korean police are reportedly looking to freeze assets associated with the non-profit organization Luna Foundation Guard (LFG) following the eventful collapse of Terra (LUNA). According to South Korea's national broadcaster Korean Broadcasting System (KBS), on Monday (May 23, 2022), the Seoul Metropolitan Police Agency asked several exchanges in the country to prevent LFG from withdrawing funds. Although such platforms are not mandated by law to carry out the police request, it remains unclear if they would actually take any action. The latest development follows the collapse of Terra's native coin LUNA and the de-pegging of its algorithmic stablecoin UST earlier in May. The crash led to massive losses for investors, who later slammed Terra co-founder Do Kwon with a lawsuit, accusing him of fraud. There were earlier reports stating that Do Kwon could appear before South Korean authorities concerning UST's price plunge. The country's national tax service also hit the Terra co-founder with a $78 million fine for tax evasion. Nevertheless, Kwon claimed that his company had resolved all of its taxation issues in Korea. Regarding the request to freeze LFG's assets, the Seoul Metropolitan Police Agency claimed that there were clues that point to the group's funds being linked to embezzlement.
---
Russian Appellate Court Cancels Decision to Block Tor Project's We...


A court of appeals in Russia has overturned a ruling by a regional court which allowed the blocking of the Tor Project's website in the country. Due to violations during the initial proceedings, the case has been returned to the court of the first instance for another review.Roskomsvoboda Helps Cancel the Blocking of Tor Project's Website in Russia Procedural violations, mainly the failure to summon the owner, have led to the canceling of the regional court's decision to block torproject.org, Roskomsvoboda announced this week. The lawyers of the non-governmental organization working to protect the rights of internet users in Russia played a role in the case which has been sent back to the first instance court in Saratov region. The Tor Project's website was blocked in December last year on the basis of a decision of the Saratov District Court from Dec. 18, 2017. The hearing in the appellate court, held online, was attended by Ekaterina Abashina from Roskomsvoboda's legal team. Since the ruling of the district court has been canceled, torproject.org should be unblocked, she said. Abashina explained that the defense had two main arguments to challenge the initial decision. First of all, the absence of a representative of the platform at the hearings affected the rights and obligations of the owner. Then, Russian law does not currently prohibit the dissemination of information related to VPN technologies and anonymizers. The prosecutor did not file a written response to the law...
---
Music Fans Rejoice as YellowHeart Protocol Is Set to Launch on Bittrex G...


YellowHeart Protocol, an NFT platform poised to disrupt the ticketing and music industries, is set to launch its utility token, HRTS (pronounced 'Hearts'), on Bittrex Global's IEO Platform Starting Block as the platform's debut project on May 24 at 13:00 UTC. YellowHeart Protocol Is a Significant Milestone in the History of Event Ticketing System The first ever event tickets can be traced back to ancient Rome. Not issued on paper, but on a little piece of clay. People's passion for public cultural events never stopped since, and it was until the mid-18th century when concert goers in London started to receive pre-paid checks to guarantee their seats. In the late 19th century, paper tickets gradually came to use. In the following two hundred years, more and more ticket designs emerged. In the early 2000's, tickets moved online. And if you wonder what is the next important milestone in the history of event ticketing system, YellowHeart Protocol is one of the most relevant candidates. On the YellowHeart Protocol platform, tickets are now offered as non-fungible tokens (NFTs) and enhanced with new capabilities enabled by the HRTS utility token (pronounced 'Hearts'). In contrast to traditional tickets, NFT tickets provide music, video, and engaging experiences. They allow artists to communicate directly with their fans. And they offer artists and venues a share of the proceeds any time a ticket is resold. In addition to ticket NFTs, the YellowHeart Protocol marketplace also offers...
---
Terra Blockchain Temporarily Stops Block Production, Aims to Restart Net...


At 12:14 p.m. (ET), the Twitter account operated by the Terra team announced that the Terra blockchain network had been halted. According to the Terra developers' tweet, Terra validators needed to apply a patch to further disable delegations.Terra Blockchain Halts in Order to Prevent Governance Attacks, Team Says Restart Coming Soon At the time of writing, the Terra blockchain has stopped block production since the mid-afternoon Eastern Standard. The team's Twitter account addressed the public by saying: 'The Terra blockchain was officially halted at a block height of 7603700. Terra validators have decided to halt the Terra chain to prevent governance attacks following severe $LUNA inflation and a significantly reduced cost of attack.' On May 12, 2022, Terra's native token LUNA dropped to an all-time low of $0.00825774 per unit. The once-stable coin terrausd (UST) has been quite volatile and has seen a 24 hour price range between $0.842598 to $0.315279 per coin. UST which was once a top ten coin, is now ranked 25, while LUNA was also a top ten coin and is now ranked 112 among 13,419 cryptocurrencies. Following the update, the Terra team explained a patch was in the works to reboot the network. 'Validators are applying a patch to disable further delegations, and they will coordinate to restart the network in a few minutes,' the team tweeted. Nine hours prior, the Terra team explained that the system was feeling intense pressure. 'The prevailing peg pressure on UST from its cur...
---
Bitcoin Miners Reach the Halfway Point to the Next Block Reward Halving


On May 5, 2022, at block height 735,000, the bitcoin mining pool Poolin mined the 105,000th block reward since the last halving. The mined block also represents the halfway point to the next halving that is estimated to take place on or around April 27, 2024. Block 735,000 follows the network issuing over 19 million bitcoin and the hashrate reaching an all-time high three days ago on May 2.Block 735,000: Halfway to the Next Halving The Bitcoin network is getting closer to the next halving which is estimated to happen on or around April 27, 2024, or 723 days from now. At block height 735,000, the 105,000th block was mined and there's now 105,000 left to go until the next halving. At the time of writing, data shows that there's 104,928 block subsidy rewards left to mine. Presently, bitcoin miners get 6.25 BTC for a block reward and the fees associated with the confirmed transactions. Poolin earned the 6.25 BTC and 0.16215354 BTC worth of network fees associated with the block reward's 1,487 transactions. The halfway point to the halving follows Bitcoin's hashrate all-time high (ATH) recorded on May 2, 2022, at block height 734,577. On that day, BTC's hashrate reached an ATH at 275.01 exahash per second (EH/s). At the time of writing, the network has 767 blocks left until the next difficulty retarget which is expected to happen on or around May 10, 2022. A difficulty increase of around 5.29% is estimated to happen after the last difficulty change of around 5.56%. When the next ...
---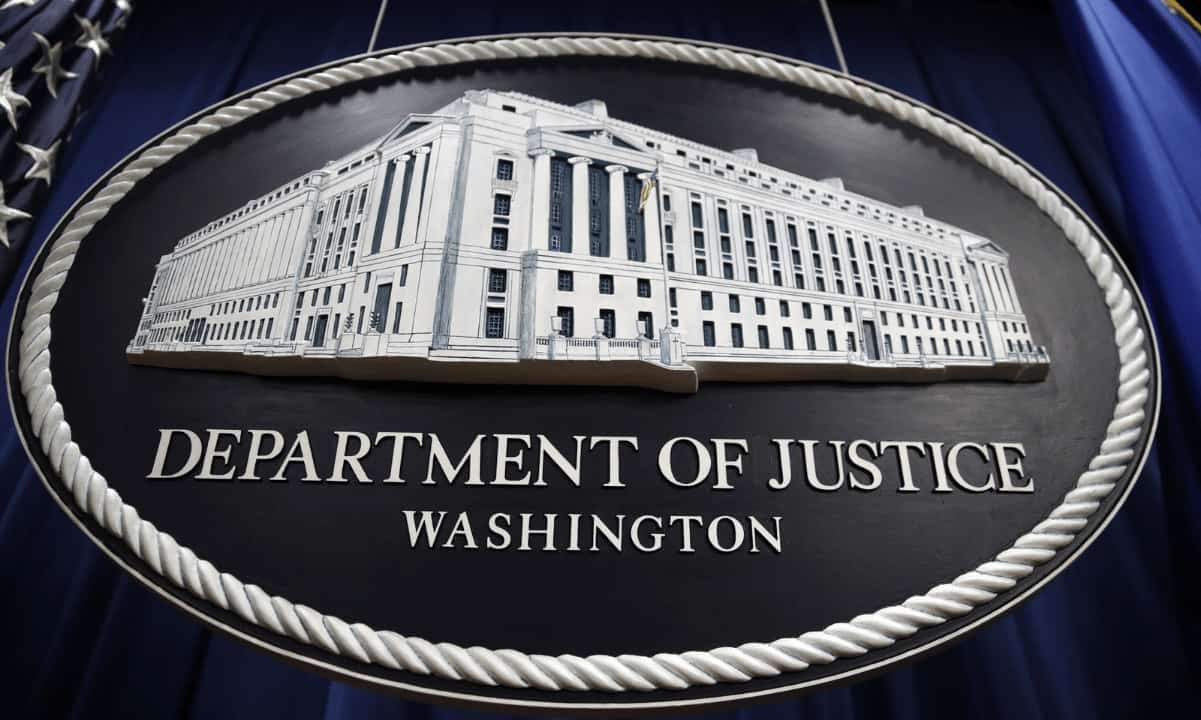 US DOJ Charges Block Bits Founder for $1M Crypto Investment Fraud


The United States Department of Justice (DOJ) has indicted 44-year-old Japheth Dillman, the founder of Block Bits Fund, for misleading investors into committing a total of $960,000 to a false arbitrage autotrader. DOJ Indicts Block Bits Founder Block Bits Fund was founded in 2017 during the ICO era. The company presented itself as a fund dedicated to cryptocurrencies, Initial Coin Offerings (ICOs), and blockchain technology. It promised investors high returns from the profit it supposedly generated by leveraging price discrepancies between digital currencies on different crypto exchanges. According to the indictment, Dillman, alongside his partner David Mata, 42, allegedly misrepresented the level and capability of Block Bits by falsifying company records. Prosecutors alleged that Dillman lied to investors in June 2017 that the autotrader was already in operation, generating substantial profits for Block Bits. However, there was no working autotrader at the time, and claims about the profit were false. Block Bits Investors Lost Over $500,000 In August 2017, Dillman emailed investors that the arbitrage autotrader was being tested and would be launched a week later, but again, the information provided was false. The complaint further alleged that the partners forged records regarding the management of investors' funds. Dillman and Mata told investors that funds were placed in cold storage for safekeeping to generate higher yields. However, the funds were invested and lost...
---
Revolutionary NFT Platform YellowHeart Protocol Set to Launch on Bittrex...


YellowHeart Protocol, an NFT platform poised to disrupt the ticketing and music industries, is launching its utility token, HRTS (pronounced 'Hearts'), on Bittrex Global's IEO Platform Starting Block as the platform's debut project. The Premier Marketplace for Musicians to Join the NFT Revolution YellowHeart Protocol, an NFT platform fabulously poised to disrupt the ticketing and music industries, is the first project launched on the Bittrex Global's IEO Platform and is here to redefine the future of music. The platform is launching its utility token, HRTS (pronounced 'Hearts'), on Bittrex Global Starting Block as its debut project. The token sale starts on May 10 at 13:00 UTC for non-US residents. NFT sales have skyrocketed since 2021. NFT trading volumes have surged and continue to shatter records and reach new heights. Despite the speculation and skepticism surrounding NFTs, one thing is sure they are here to stay. NFTs have gained traction with fans and have emerged to connect with their favorite brands, organizations, and celebrities. Music is a universal experience, and the music industry itself is booming. However, it is plagued with tremendously challenging issues like counterfeiting, bad actors, rampant fraud, and lack of traceability, which need solutions. YellowHeart Protocol aims to transform what tickets can do and how they are created, sold, and resold. The team also wants to change the fan experience – how people listen to music and how they engage with ...
---
Cardano Revamps Block Size by 10% To 88KB in Latest Upgrade


Following a recent increment in transaction volume, and also in line with future growth potentialities, Cardano (ADA) has increased its mainnet block size by 8KB. According to a Monday announcement by Cardano's founding company, Input Output Hong Kong (IOHK), the upgrade was proposed last weekend. Implemented on Monday, it has increased Cardano's block size by 10% to 88KB, where initially it was 80KB. Cardano Scalability Upgrade IOHK notes that the scalability upgrade "is the latest in a series of planned network optimizations" for Cardano in 2022. It will not only increase the network's throughput but also ramp up the performance of DApps building atop the blockchain. Since Monday, IOHK has been monitoring the blockchain's reaction to the update. This will continue for the next three days, and the results will be crucial in determining the best timing for the next similar effort. Of note, the upgrade places Cardano a rank higher than where it was in terms of scalability. This is one of the blockchain trilemma factors of scalability, decentralization, and security. Events in the blockchain industry show that no one network has managed to fully attain all three objectives. The Blockchain Trilemma However, happenings also show efforts made toward achieving this, including Cardano's block size increment: "As the ecosystem grows, we're focused on delivering the scaling phase of our roadmap; improving speed and network capacity...
---
Cardano To Increase Block Size By 10%, Can ADA Benefit From This Network...


Via an official post, Cardano developer Input Output Global (IOG) confirmed the approval and implementation of a proposal to increase the network's block size. IOG called this proposal a "significant network enhancement" set to increase Cardano's throughput and the performance of its decentralized applications (dApp). As the company reiterated, Cardano has been experiencing a series of network upgrades that will allow it to improve its scaling capabilities in 2022. As the block size increase, IOG added, they will keep a close eye on it for future changes: Once deployed, we shall monitor network performance and behaviour closely over at least one epoch (5 days) to determine the next increment. Cardano has seen phenomenal growth in recent months, with performance improvements to match. Furthermore, the company claims that Cardano has been experiencing a "huge recent rise in transaction volume". In that sense, with the addition of more improvements, they expect this trend to continue. IOG is focused on optimizing Cardano as it prepares for its next Hard Fork Combinator (HFC) event set for around June this year. IOG added: Cardano is one of the most decentralized blockchains in the world, built for correctness and security. As the ecosystem grows, we're focused on delivering the scaling phase of our roadmap; improving speed and network capacity while maintaining security and decentralization. As NewsBTC reported, the network seems to be ...
---
Ripple vs. SEC: Defendants' Attempt to Block Supplemental Expert R...


The U.S. Securities and Exchange Commission scored a minor win against blockchain company Ripple earlier today, with Magistrate Judge Sarah Netburn allowing it to file a supplemental expert report. Expert discovery was originally supposed to end on Jan. 14, but that deadline has now been shifted several times due to several disputes. The discovery schedule issued by the court did not take supplemental reports into account. As reported by U.Today, Ripple moved to strike a new rebuttal report by securities and finance expert Dr. Albert Metz last month. It described the report as 'impermissible,' arguing that the new version of the report didn't bring anything new to the table. Ripple claimed that the SEC wasn't supposed to have the final say in the discovery process. The report in question is meant to show the 'economic significance' of Ripple's public announcement with the regards to the performance of the XRP token. The discovery deadline has now been pushed to May 13 in order to re-depose Dr. Metz. In other news, the SEC recently informed that court that it was going to raise new privilege assertions in a last-ditch effort to avert the production of emails related to the infamous Ethereum speech of William Hinman, the former director of the SEC's Division of Corporate Finance. Source: U.Today The post Ripple vs. SEC: Defendants' Attempt to Block Supplemental Expert Report Fails appeared first on XRP Right Now.
---
Bittrex Global's IEO Platform Starting Block Gears up for YellowHe...


PRESS RELEASE. Bittrex Global, a leading digital asset exchange, welcomes the YellowHeart Protocol, an NFT platform poised to disrupt the ticketing and music industries, to its Initial Exchange Offering (IEO) platform, Bittrex Global Starting Block. By using blockchain technologies, the YellowHeart Protocol is transforming what tickets can do and how they are created, sold and resold. Through the protocol, tickets are now offered as non-fungible tokens (NFTs) and enhanced with new capabilities enabled by the HRTS (pronounced 'Hearts') utility token. In contrast to traditional tickets, NFT tickets offer music, video, and engaging experiences. They enable artists to communicate directly with their fans and provide artists and venues with a share of the proceeds any time a ticket is resold. The YellowHeart Protocol was created to bring together an entire ecosystem – composed of fans, artists, sports teams, brands, venues, event promoters, and more – to participate in this leap forward. This community comes together at the YellowHeart NFT marketplace, which can be accessed online at yh.io or via the YellowHeart mobile app for iOS and Android. 'In addition to ticket NFTs, the YellowHeart marketplace also offers music NFTs, collectible NFTs and community NFTs. It is already the premier place for musicians to participate in the NFT revolution, where artists like Maroon 5, The Beatles and XXXTentacion are being joined by a rapidly growing community of creators. With t...
---
Tesla, Blockstream, and Block Team Up to Mine Bitcoin in Texas


Block, formerly named Square, and Blockstream team up to mine bitcoin off Tesla-supported solar power in Texas, as reported by CNBC. Bitcoin mining is seen as an activity that incentivizes the monetization of renewable power production. Tesla's 3.8 megawatts solar PV array, along with 12 megawatt-hours Megapack, will power the bitcoin mining facility located in Western Texas. Block stated that '100% solar-powered bitcoin mining project with Blockstream, using solar and storage technology from Tesla, we aim to further accelerate bitcoin's synergy with renewables.' Adam Back, the CEO of Blockstream, told CNBC during Bitcoin 2022 Conference that the company will install a dashboard capable of putting power performance data along with the number of total bitcoin mined on display. This is to prove that 'bitcoin mining can fund zero-emission power infrastructure and build economic growth for the future.' Miners - like energy buyers who create a financial incentive for improving the core economics of renewable power production - provide demand for vast renewable energy sources available in Texas. This is an economically feasible way of renewables allocation, claimed by Castle Island Venture's Nic Carter. If the project has proven profitable in its pilot stage, said Back, the companies involved would add wind power as another source of energy to power the mining and scale the entire project. This would reduce overall costs and help counteract the impact of solar during the downtime...
---
Report: Four Nigerian Lenders Penalized for Failing to Block Crypto Tran...


The Nigerian central bank recently fined four financial institutions it accuses of failing to stop clients from using their respective platforms to conduct cryptocurrency transactions. According to one of the affected institutions, the central bank is using a certain 'advanced ability' to detect crypto transactions.Lenders Unable to Detect Crypto Transactions The Central Bank of Nigeria (CBN) recently penalized four lenders it accuses of failing to abide by a directive that forbids Nigerian financial institutions from facilitating cryptocurrency transactions, a report has said. According to the report, one of the affected financial institutions, Stanbic IBTC Bank, was fined an equivalent of $478,595. The fine, according to the bank's CEO Wole Adeniyi, relates to two bank accounts that have been used to facilitate crypto transactions. While Adeniyi insisted that his organization is complying with the CBN's directive, he admitted that his bank was unable to detect the transactions that ultimately prompted the central bank to take action. Unlike financial institutions, the CBN is reported to have access to an 'advanced ability' that enables it to detect cryptocurrencies. CBN's 'Advanced Ability' As explained in the report, the central bank is now sharing access to its 'advanced ability' with lenders that are eager to avoid its sanctions. 'It doesn't seem that they are going to entertain a refund, but they are now sharing intelligence with us to be able to kind of deter clients,...
---
Bitcoin Mining Difficulty Eyes New ATH As Block Production Ramps Up


Bitcoin mining difficulty has been on the rise as the network has gained more popularity. This is a far cry from what was expected after China, which was known as the mining capital of the world at that point, had laid a blanket ban on crypto mining. Bitcoin miners had been able to successfully set up in other regions of the world and mining activities have ramped up since then. This time around, it comes along with the growth of blocks mined per hour which has smashed all expectations. Not only has the mining difficulty been affected by this but its effects are being felt all around the mining industry. Bitcoin Mining Difficulty At New ATH? Block production rates have risen higher than anticipated to beat the previous target of 6 blocks mined per hour. This number now stands at 6.2 blocks mined in an hour. This increase in block production has led to an increase in mining difficulty which has pushed it towards new all-time highs. It continues to follow the growing trend that began in August of 2021 after the China ban had gone into effect. It would beat all expectations given that the China ban had seen the bitcoin hash rate crash 50% last year. BTC hash rate on the rise | Source: Arcane Research Miners Enjoy More Profitability The mining difficulty has not been the only thing affected by the increased block production rate. Other things like daily miner revenues have been on the rise. Bitcoin mines saw a 6.86% change in the last week ending on March 28th. This represents m...
---
Japanese Fintech Firm Kyash Raises $41 Million, Jack Dorsey's Bloc...


A Tokyo-based financial technology company called Kyash has raised $41.2 million in a Series D funding round which saw participation from the Block (formerly known as Square). The investment into the Japanese mobile financial app firm is the Block's first investment in the Asia Pacific region, according to the announcement.Fintech Firm Kyash Gets a Capital Raise Boost From the Block According to a report by Nikkei, the financial technology (fintech) company Kyash has raised $41.2 million in a Series D financing round. Kyash was founded in 2015 and is a fintech platform that provides its users with a digital wallet and mobile banking services. The Nikkei Shinbun report notes that the funding round gives Kyash an approximate $107.7 million (12.8 billion JPY) in total funding. While Jack Dorsey's Block participated, the firms' Japan Post Investment Corporation, Stepstone Group (formerly Greenspring Associates), JAFCO Group, Greyhound Capital, Mitsui Sumitomo Insurance Capital, Altos Ventures, Goodwater Capital, Yitu Capital, and SMBC Nikko Securities also joined in on the Kyash funding round. The president of Kyash explained that the Block was a 'leader in financial innovation in the U.S. and other countries.' In the Nikkei Shinbun report, the managing director at Kyashi stated: Kyash's user-first, mobile-first philosophy and design is a key component of the global, irreversible trend toward unbundling traditional financial institutions and rebuilding them using technology. Acco...
---
SEC Attempts To Block Judge's Order in Ripple Lawsuit That Require...


The U.S. Securities and Exchange Commission (SEC) is continuing to fight an order in its lawsuit against Ripple that requires the SEC to divulge internal email conversations from 2018. The SEC sued Ripple in December 2020, alleging that the company sold XRP as an unregistered security, a position the regulator maintains to this day. The regulator also filed individual charges against Ripple CEO Brad Garlinghouse and the company's co-founder, Chris Larsen. Federal judge Sarah Netburn has ordered the SEC to hand over drafts and emails relating to a 2018 speech from William Hinman, the former director of the Commission's Division of Corporate Finance. In the speech, Hinman said Ethereum (ETH) was not a security. Recent court documents indicate that Judge Analisa Torres also denied the SEC's motion to strike Ripple from using a "Fair Notice Defense." The San Francisco-based payments company has long argued that the SEC did not give Ripple adequate notice that the agency considered XRP to be a security. However, Torres also denied Garlinghouse and Larsen's motion to dismiss the SEC's individual charges against them. Now, in a new motion, the SEC is arguing that Torres' dismissal of Garlinghouse and Larsen's motion gives them extra leeway not to divulge the Hinman documents. #XRPCommunity #SECGov v #Ripple #XRP SEC files letter claiming Judge Torres's Ruling on the Motions ...
---
South Korean Crypto Exchanges Block Russian-Based IP Addresses (Report)


Some of the leading cryptocurrency exchanges in South Korea reportedly joined the growing number of global sanctions against Putin's regime by blocking IP addresses from Russia. Among those trading venues are Upbit, Gopax, Bithumb, and Korbit. South Korea's Sanctions to Russia The list of embargoes imposed on Russia keeps enlarging as the latest example came from the biggest South Korean digital asset trading venues. According to a recent local report, Upbit – the nation's largest crypto exchange by transactions – announced it will start rejecting withdrawal requests from Russian IP addresses. "We've blocked subscriptions by users in countries which are at high risks of money laundering, in line with guidelines of the Financial Action Task Force," the company added. Another large platform undertaking such policy is Gopax. It not only barred IP addresses from Russia but also froze 20 accounts registered from Russian users. The other exchanges that halted their services to such customers are Bithumb and Korbit. Unlike these Korean companies, Binance and Kraken vowed not to restrict servicing Russian-based users. The former emphasized that crypto provides "greater financial freedom," and such a move could oppose the principles of the sector. Jesse Powell – Kraken's CEO - expressed a similar stance, opining that bitcoin is the embodiment of libertarian values. He said his company cannot freeze the accounts of...
---
Hillary Clinton Urges Biden Administration to Pressure Crypto Exchanges ...


Former presidential candidate Hillary Clinton has criticized the Biden administration and European governments for not pressuring cryptocurrency exchanges to end transactions with Russian users. She believes regulators 'should look hard at how they can prevent the crypto markets from giving an escape hatch to Russia, both governmental and private transactions in and out of Russia.' Hillary Clinton 'Disappointed' Crypto Exchanges Are Not Blocking All Russian Users Hillary Clinton, a former first lady, U.S. senator, secretary of state, and the 2016 Democratic presidential candidate, heavily criticized the Biden administration, the Treasury Department, and European governments on MSNBC Monday night for allowing Russians to use cryptocurrency as an escape route. Commenting on some major cryptocurrency exchanges refusing to block accounts of all Russian users, Clinton said: I was disappointed to see that some of the so-called crypto exchanges, not all of them but some of them, are refusing to end transactions with Russia for some, I don't know, philosophy of libertarianism or whatever. She continued: 'If there has to be legal or regulatory pressure, everybody should do as much as possible to isolate Russian economic activity right now.' On Sunday, Mykhailo Fedorov, vice prime minister of Ukraine, tweeted asking all major cryptocurrency exchanges to block addresses of all Russian users, including ordinary users. 'It's crucial to freeze not only addresses linked to Russian and Belar...
---
More Blocknet (

#BLOCK

) News