| | | |
| --- | --- | --- |
| | Blocknet | #BLOCK |
---
| | | | | |
| --- | --- | --- | --- | --- |
| BLOCK Price: | $0.036 | | Volume: | $1.3 K |
| All Time High: | $57.24 | | Market Cap: | $373.7 K |
---
---
| | | | | |
| --- | --- | --- | --- | --- |
| Circulating Supply: | 10,254,049 | | Exchanges: | 3+ |
| Total Supply: | 10,254,049 | | Markets: | 3+ |
| Max Supply: | — | | Pairs: | 3 |
---
---
---
The price of #BLOCK today is $0.036 USD.

The lowest BLOCK price for this period was $0, the highest was $0.036, and the current live price for one BLOCK coin is $0.03645.

The all-time high BLOCK coin price was $57.24.

Use our custom price calculator to see the hypothetical price of BLOCK with market cap of BTC or other crypto coins.
---
---
The code for Blocknet crypto currency is #BLOCK.

Blocknet is 9.1 years old.
---
---
The current market capitalization for Blocknet is $373,730.

Blocknet is ranking downwards to #945 out of all coins, by market cap (and other factors).
---
---
There is a small volume of trading today on #BLOCK.

Today's 24-hour trading volume across all exchanges for Blocknet is $1,303.
---
---
The circulating supply of BLOCK is 10,254,049 coins, which is 100% of the total coin supply.

Note the limited supply of Blocknet coins which adds to rarity of this cryptocurrency and increases perceived market value.
---
---
BLOCK has limited pairings with other cryptocurrencies, but has at least 3 pairings and is listed on at least 3 crypto exchanges.

View #BLOCK trading pairs and crypto exchanges that currently support #BLOCK purchase.
---
---
Note that there are multiple coins that share the code #BLOCK, and you can view them on our BLOCK disambiguation page.
---
---
---
---

Blocknet XRouter — A Comparison of Interoperable Protocols


Blocknet XRouter — A Comparison of Interoperable Protocols - XRouter solves the issues surrounding blockchain interoperability and scalability, advancing Blockchain 3.0 technology and opening up the gates to mainstream blockchain adoption. XRouter is a layer 2 TCP/IP blockchain solution allowing interoperability between ALL blockchains with the additional ability to also connect to non blockchain infrastructures so that an ecosystem of blockchain connected oracles can be built. XRouter forms a part of the Blocknet Protocol. This is a major milestone for blockchain as Blocknet has now made available the world's first truly decentralized blockchain router, allowing developers to utilize on-chain data and services from public and private blockchains without needing to have any of them installed, as well as being able to utilize off-chain oracle data, API's and services. XRouter lays the foundation for multi-blockchain architectures, real DeFi, on-chain/off-chain cohesiveness and an "Internet of Blockchains". — Understanding the differences between blockchain 3.0 solutions. — There are various Blockchain based networks and projects all trying to solve the issues surrounding Blockchain interoperability; the ability for blockchains to interact and "talk" to one another as well as the ability to communicate with non-blockchain systems. As Blockchain technology has evolved three broad categories have emer...
---

Blocknet Project Update — October 5, 2021


Since our last project development update the Blocknet core developers and community contributors have been focused on integrating ERC-20/ETH with the Blocknet XBridge protocol, adding new assets and improvements to the Service Node automated setup tool, releasing an XLite wallet update, and starting work on the new v2.0 UI for Block DX, Blocknet's flagship DEX. Work has also continued on the implentation of XRouter in Go and JS programming languages, both integral to the enabling of the Blocknet protocol in lightweight dapps and services. But before we dive into the details, here's some other important news… — BLOCK/USDT pair opens on Bittrex Global. — This month also saw the opening of a new $BLOCK market on Bittrex Global exchange, with a USDT (Tether) pairing now available. Since the new market opened we have seen the trading volume pick up considerably across both pairs:An example of 24hr volume on Bittrex Global for BLOCK/USDT and BLOCK/BTC pairs — Development updates - — XLite Wallet. — The latest version of XLite was released on the 23rd September which addressed some minor bugs and added some UI improvements, facilitating even easier sending of assets. The Cloudchains developer has also recently worked on a fix for the Litecoin wallet on the back-end servers which should fix the intermittent balance and transaction issues that users were experiencing in the previous version of XL...
---

Blocknet lists on Pangolin Exchange as $aaBLOCK


13 May, Cape Town — Blocknet tokens are now listed on Pangolin DEX in advance of the release of the Blocknet's decentralized Avalanche indexer. The listing puts $aaBLOCK, a means of payment for indexed chain data, on Avalanche's C-chain, and serves to introduce the Avalanche community to the Blocknet. — Avalanche, meet the Blocknet. — With the Blocknet's initial release of its decentralized indexer of Avalanche's blockchains due this month, and a planned migration to its own subnet in due course, significant mutual interest between the two projects' communities has emerged. However, BLOCK and AVAX have not been accessible on the same venues, preventing easy exploration of their respective ecosystems. Until now, that is. As of today, $aaBLOCK is accessible on Avalanche's most liquid DEX, Pangolin, giving Avalanche users a natural place to acquire BLOCK and explore its interchain technologies like Block DX and XRouter. — Market availability. — To foster a healthy market, liquidity originating from the Blocknet's superblock self-funding system will be added to the Pangolin liquidity pool today. In addition, Blocknet expects that holders of BLOCK and AVAX will be added to the pool to reach a planned minimum of ~$100k liquidity in the pool, ensuring good market availability and small spreads for users. Furthermore, a proposal will be submitted to Pangolin's decentralized governance...
---

XRouter — The Biggest Advancement Since Ethereum


XRouter — The Biggest Advancement Since Ethereum - Blocknet's XRouter, the world's first blockchain router, is the final component poised to fill the gap required to create an "Internet of Blockchains." XRouter enables any and all blockchains and smart contracts to communicate with one another and allows the monetization of inter-chain and multi-chain services. This is all made possible via decentralized access without a single chain download being necessary. XCloud, a decentralized microservice network built on XRouter, also allows decentralized access to off-chain oracle information that can then be made accessible to blockchains and smart contracts. In short, XRouter and XCloud solves blockchain interoperability. — The Internet of Blockchains (IoB) - To understand why blockchain interoperability, and subsequently, an internet of blockchains is so important to the advancement and acceptance of blockchain technology, an analogy is useful: the arrival of Bitcoin and specifically the blockchain is like the creation of the first computers. Early mainframe computers were only able to run a single program at a time, lacked any form of operating system, and couldn't communicate with other computers. However, this soon began to change and these early computers eventually provided the platform on which operating systems would be built. In this way, the blockchain is similar in that it provided a common base pri...
---

The Blocknet to extend the power of Avalanche's subnets with a decentralized indexing system


The Blocknet to extend the power of Avalanche's subnets with a decentralized indexing system. - — Avalanche will leverage the Blocknet protocol to make its chains interoperable with almost every other blockchain in existence.. — The Blocknet is extending the power of Avalanche's subnets with a decentralized indexing system, enabling dapps to use Avalanche contracts and transactions alongside those on any other blockchain in a trustless fashion. In addition, the Blocknet will migrate its own chain to Avalanche in order to be able to focus fully on interchain product development. Upon completion of the Avalanche indexing system (expected to be completed by May 2021), developers building with Blocknet and Avalanche will gain Avalanche chain data in a decentralized and accessible form, as well as the ability to orchestrate contracts on potentially every blockchain in existence. After release of the indexing system, the Blocknet will start the process of migrating to an Avalanche subnet (no timeframe has yet been set for the migration). — Strategic advantages - Since its inception in 2014, the Blocknet maintained its proof-of-stake blockchain for its node governance and self-funding systems. Maintaining its chain has taken up the majority of developer resources–a significant tax on the development of its interchain products and services. Avalanche is a provably secure protocol and platform, with rich DeFi a...
---

Ecosystem Update


September 2020. — The Ecosystem Update is your one-stop-shop for all the important Blocknet news each month. There are a number of exciting new updates to unpack in today's newsletter, so let's dive right in. — Blocknet Protocol - — ETH/ERC-20 Atomic Swap Support. — We are excited to let you know that ETH/ERC-20 XBridge integration is in progress and will continue over the next couple of months. This has been one of our most requested and highly anticipated features.  — @VitalikButerin For the uninitiated, XBridge is the decentralized exchange layer of the Blocknet Protocol that enables cross-chain atomic swaps, and was designed from the ground up to decentralize each component of the exchange process, including storage of funds, orderbooks, order broadcast and settlement. Preliminary work on ETH/ERC-20 integration began several years ago, but was put on hold until an XBridge compatible light wallet could be developed. This was a strategic decision, as the resources and experience required to run a full Ethereum node is outside the reach of most users. With our XLite wallet now in private beta and nearing a public release, we are proceeding full steam ahead with ETH/ERC-20 integration. Once integration is completed, you will be able to trustlessly swap ETH/ERC-20 for Bitcoin (or any other supported asset) on Block DX Exchange and leverage the Blocknet Protocol to build previou...
---

Word on the BLOCK


December 2020. — — Introduction - This newsletter is published once per month and is aimed at keeping the Blocknet community up-to-date on the finer details of the project. For those who are new to the Blocknet, we recommend you also check out the latest Ecosystem Update for a broader understanding of our project's progress and vision. — Development - XLite public beta released — It's official. XLiteWallet entered public beta on December 14th, 2020. You can now perform atomic swaps on BlockDXExchange and manage your crypto from a single lightweight wallet. This is your opportunity to test the future of decentralized exchange, today. More details and download links here., XLite supported assets — Bitcoin (BTC), Blocknet (BLOCK), Bitcoin Cash (BCH), DigiByte (DGB), Dash (DASH), Doge (DOGE), Litecoin (LTC), PIVX (PIVX), Ravencoin (RVN) and Syscoin (SYS) with many more to come., ERC-20 BLOCK cross-chain bridge complete — The code for a cross-chain bridge between BLOCK and an ERC-20 version of BLOCK (known as aBLOCK) has been written, committed to the AnySwap repository and successfully tested. All that is left to do is have the BLOCK/aBLOCK cross-chain bridge approved by AnySwap's decentralized governance network. A proposal has already been submitted and is currently passing. Voting is open to holders of the ANY token and closes on Dec 16, 2020., Block DX 1.9.0 update — A new v...
---

Introducing aBLOCK


BLOCK can now be traded on the Ethereum mainnet — What is aBLOCK?. — The new aBLOCK token is a "wrapped" version of $BLOCK, making it possible for people from any country to buy BLOCK on Anyswap or other exchanges where ERC-20 tokens are traded on the Ethereum mainnet. By design, there is one BLOCK token wrapped inside each aBLOCK token. In other words, there is a 1:1 mapping between BLOCK and aBLOCK at the bridge where wrapping and unwrapping take place. This unwrapping can take place at any time, enabling buyers of aBLOCK to immediately convert to the native BLOCK token. At the Anyswap bridging station where wrapping/unwrapping takes place, the price of aBLOCK will be exactly equal to the price of BLOCK. However, the price of aBLOCK can vary from one exchange to another, in the same way the price of BLOCK can be different from one exchange to another. Fortunately, it is very easy to swap between them because Anyswap users can convert aBLOCK into BLOCK on the same site. For those unfamiliar with Anyswap, it is an easily accessible, easy to use, high liquidity, decentralized exchange. (Note, aBLOCK can also be acquired on Uniswap, another high liquidity, decentralized exchange.) — Why aBLOCK?. — The main benefits of aBLOCK are improved accessibility to purchase BLOCK, and as a payment token for Hydra, Blocknet's "Decentralized Infura" solution. aBLOCK will make it possible for people from ...
---

Ecosystem Update


December 2020. — Your one-stop-shop for all the latest Blocknet news each month — Quick Take - ERC-20 BLOCK is now live on Ethereum., XLite slated for early 2021 public release., Block DX all time volume exceeds $1,000,000., Hydra slated for Q1 2021 release, documentation and website in the works., New Blocknet Roadmap to be released next week., — ERC-20 BLOCK is Now Live on Ethereum - It's here! Our ERC-20 version of the native BLOCK coin, known as aBLOCK, is now live on Ethereum. The aBLOCK token brings immense utility to both the Ethereum and Blocknet ecosystems, and we could not be more excited about this important milestone. — One Giant Leap for Liquidity. — The ERC-20 BLOCK bridge provides Blocknet with direct access to the large capital reserves that exist on the Ethereum network. Ethereum based decentralized exchanges have seen huge increases in volume in 2020, with Uniswap recently surpassing $50b in all time volume. Thanks to aBLOCK, Ethereum users are now able to easily purchase aBLOCK via Ethereum based decentralized exchanges such as Uniswap (view aBLOCK on Uniswap here). Although it's only been 2 weeks since the launch of aBLOCK, more than $28,000 USD has already been deposited into liquidity provider contracts on Uniswap.The aBLOCK pairs on Uniswap currently include Ethereum (ETH), Tether (USDT) and Wrapped Bitcoin (WBTC) The pooling of liquidity for BLOCK across diffe...
---

Word on the BLOCK


January 2021. — — Introduction - This newsletter is published once per month and is aimed at keeping the Blocknet community up-to-date on the finer details of the project. For those who are new to the Blocknet, we recommend you also check out the latest Ecosystem Update for a broader understanding of our project's progress and vision. New Project Roadmap — We are pleased to announce our all new roadmap. Yes, it includes ETH/ERC-20 atomic swaps, cold staking and a web 3.0 DEX requiring no download! View the full roadmap here., Hydra slated for Q1 2021 release — We are continuing to prepare for our Q1 2021 release launch Hydra, our decentralized replacement for Infura. We've created a brand new Hydra landing page, which you can view here, and the Hydra developer documentation is also nearing completion., Preview of the Hydra developer documentation XLite slated for early 2021 public release — our DEX compatible multi-wallet XLite is on track to move from public beta to a production release in Q1 2021. Our developers and community have been extensively testing and debugging XLite over the past several months and are working out the final details before moving forward with a production release. The initial public release will support Bitcoin (BTC), Blocknet (BLOCK), Dash (DASH), Doge (DOGE), Litecoin (LTC), PIVX (PIVX) and Syscoin (SYS) with many more to come., Blocknet Core wallet 4.3.2 update...
---
---
---
Big Names Talk Potential Impact of ETFs on BTC Price, Solo Miner Pulls D...


Global investment bank JPMorgan has noted that SEC approval of a spot bitcoin exchange-traded fund (ETF) could 'put severe downward pressure on bitcoin prices.' Conversely, Standard Chartered Bank sees 'price upside' related to such an approval from the United States Securities and Exchange Commission. In other news, a solo bitcoin miner has snagged a block reward with just 0.0004% of the network's hashpower. This and more just below, in the latest Bitcoin.com News Week in Review. JPMorgan: Spot Bitcoin ETFs Could Put 'Severe Downward Pressure on Bitcoin Prices' Global investment bank JPMorgan has cautioned that the approval of spot bitcoin exchange-traded funds (ETFs) by the U.S. Securities and Exchange Commission (SEC) could 'put severe downward pressure on bitcoin prices.' The bank's analysts estimate that billions of dollars could exit the crypto market after Grayscale Investments converts its bitcoin trust (GBTC) into a spot bitcoin ETF. Read More With Just 0.0004% of Bitcoin's Hashpower, Solo Miner's 2 PH/S Effort Secures Block Reward On November 26, 2023, a stroke of remarkable luck befell a solo miner when they discovered block 818,588, verifying a total of 4,193 transactions. This achievement garnered the miner a total of 6.887 BTC, inclusive of the 6.25 BTC subsidy and transaction fees. Read More Standard Chartered Anticipates Bitcoin Reaching $100,000 Sooner Than Expected Standard Chartered Bank has doubled down on its bitcoin price forecast of $100,000 next ye...
---
With Just 0.0004% of Bitcoin's Hashpower, Solo Miner's 2 PH/S Effort Sec...


On November 26, 2023, a stroke of remarkable luck befell a solo miner when they discovered block 818,588, verifying a total of 4,193 transactions. This achievement garnered the miner a total of 6.887 BTC, inclusive of the 6.25 BTC subsidy and transaction fees.Solo Miner's Slim Odds Pay Off: Claims Bitcoin Block Reward With Mere 2 PH/s Hashrate Echoing a similar event from the end of October, this miner, also affiliated with Solo Ckpool, successfully mined the block. Ckpool is designed to support independent miners, allowing them to retain the entire block reward, unlike other pools where rewards are shared. Con Kolivas, the developer overseeing Solo Ckpool, remarked that this was the 279th block successfully mined by the pool. He noted the rarity of such an event, stating, 'A miner of this size would solve a block on average only once every 5 years,' underscoring the miner's extraordinary luck in this instance. For context, the Bitcoin network's total hashpower stands at approximately 488 exahash per second (EH/s), or 488 quintillion hashes per second. In comparison, the solo miner's contribution of 2 PH/s, or 2 quadrillion hashes, represents a mere 0.0004% of the network's collective hashpower, highlighting the improbability of their success. What do you think about the solo miner discovering a block with such a small amount of hashrate? Share your thoughts and opinions about this subject in the comments section below.
---
Foresight Ventures Acquires Majority Stake in The Block


Foresight Ventures, a Singaporean Web3 VC firm, has announced it acquired a majority stake in The Block, a cryptocurrency-focused news outlet. The deal, which values The Block at around $70 million, will allow the news platform to purchase the stake belonging to former CEO Mike McCaffrey, who had received funding secretly from Alameda Research, an investment company co-founded by former FTX CEO Sam Bankman-Fried. Foresight Ventures Acquires 80% Stake in The Block Foresight Ventures, a Singaporean Web3 and crypto-focused investment firm, acquired a majority stake in The Block, a cryptocurrency news outlet. According to reports from Axios, the deal valued the company at $70 million and allowed the VC firm to acquire 80% of the company for roughly $60 million. The funds will be used almost entirely to buy out the company's stake still in the hands of former The Block CEO Mike McCaffrey, who acknowledged he had received more than $40 million in loans from Alameda Research, a VC firm co-founded by former FTX CEO Sam Bankman Fried, in 2021 and 2020, to restructure the company given that it was in a 'precarious place.' The purchase aims to steer The Block to acquire Asian users, a goal that has been difficult to reach for Western news companies due to several factors, including the language barrier. Tony Cheng, a Foresight Ventures partner who will now also be part of The Block's board, stated: We're focused on helping companies bring in more users from Asia. We're seeing sig...
---
Bitcoin Fees Climb 150% in 3 Days as Block Space Grows More Expensive


Transaction fees within the Bitcoin network have surged considerably, eclipsing the figures recorded merely three days prior. A transfer deemed high-priority, which formerly cost an average of $3.38, now demands a fee of $8.46. This significant increase was recorded on Thursday, November 9, 2023, at precisely 9:52 a.m. Eastern Time. This upsurge coincides with a backlog exceeding 200,000 pending transactions in Bitcoin's mempool, a situation attributed to both the escalated fees and a recent spike in Ordinal inscriptions.Bitcoin Fees Skyrocket in 72 Hours as Users Scramble for Tightening Block Space The demand for space in Bitcoin's ledger has witnessed a sharp rise, compelling miners to face a daunting 429 megabytes of data backlog, equivalent to approximately 229 blocks. At block height 815,999, there is a logjam of around 201,646 transactions awaiting confirmation by miners. Only three days ago, the fee to expedite a transaction with high priority was pegged at $3.38; since then, it has soared over 150% to its present price of $8.46 per transaction. This is in the wake of a staggering 4,000% hike in BTC fees the previous month. Archived data from mempool.space shows that sending a bitcoin transaction without priority costs $0.74, while a low-priority transaction comes with a $6.51 fee. Medium priority transactions stand at approximately $7.56 as of Thursday. Bitinfocharts.com reports that the average bitcoin transaction fee is 0.00019 BTC, or $7.17, with the median fee at...
---
Jack Dorsey's Block (SQ) Jumps 12% After Bitcoin Revenue Surges In Q3


Shares for Jack Dorsey's fintech giant Block (SQ) surged by 12% to $49.19 on Friday after the company published bullish third-quarter earnings figures a day prior. That includes increased Bitcoin revenue at the company's payment subsidiary, Cash App, which reeled in 37% more income than during the same period last year. Block is Back Per the Thursday report, Block's total net revenue rose by 24% year over year to $5.62 billion. When excluding "Bitcoin revenue", this figure shrinks to $3.19 billion, up 16% since Q3 2022. Bitcoin revenue is generated by Cash App's sales of BTC to customers. Only 2% of that revenue – which totaled $2.42 billion – is actually kept by the company as gross profit, amounting to $45 million this quarter. Across the company, Block's earnings per share amounted to $0.55, adjusted, beating expectations of $0.47 in adjusted earnings. Gross profit grew 21% since last year, from $1.57 billion to $1.9 billion. Of that profit, roughly $674 million was transaction-based, while another $1.23 billion was subscription and services-based – increases of 9% and 25% year over year, respectively. Block's Bitcoin Balance Block also got a balance sheet boost thanks to the value of the BTC on its balance sheet rising this year. As of September 30, Bitcoin traded for, compared to $26,967 exactly one year prior. "The carrying value of our investment in bitcoin, after cumulative impairment charges, was...
---
Solo Bitcoin Miner Snags $200,000 Block Reward, How Did They Do It?


A solo Bitcoin miner has struck gold after successfully claiming a $200,000 block reward. The considerable achievement has captured the attention of fellow miners and crypto enthusiasts, highlighting the potential for lone miners to effectively compete with larger mining operations Lone Bitcoin Miner Hits Jackpot On October 28, a software engineer of Bitcoin CGMiner and an admin of Solo Ckpool, Dr. Con Kolivas congratulated a lone Bitcoin miner in an X (formerly Twitter) post for accomplishing a rare milestone by solving the 278th solo block at Solo Ckpool. The lucky miner used 11 PH/s of hash power to discover block 814,308 and claimed a $200,000 (6.25 BTC) block reward. "Congratulations to miner 3KCykmdpBpNKTtZJAvp3u2N2EQjGzbUF7c with ~11PH for solving the 278th solo block on solo.ckpool," Dr. Kolivas stated. Presently, large-scale mining operations and pools are dominating the Bitcoin mining industry. When blocks are discovered, these mining companies often share the rewards. In contrast, mining pools like Solo Ckpool offer lone miners a higher level of independence allowing them to earn almost all rewards when they discover a block. This recent solo mining achievement has not been the only accomplishment this year. In August, a solo Bitcoin miner solved block 803,821, claiming 6.25 BTC worth $160,000. Multiple solo miners have also discovered substantial blocks and reaped significant rewards in the last few months. The lure of so...
---
Lucky Solo Miner With 11 PH/s Bags Bitcoin Block Reward Amid Giant Pools...


Recent insights reveal that a solo miner successfully mined block 814,308 employing a mere 11 petahash per second (PH/s) of mining power. This feat was achieved through Solo Ckpool, a service for solo miners endowed with lower hashrates or older, less efficient hardware.Solo Miner Finds Another Block in 2023; Unveils Unpredictable Vein of Bitcoin Mining The realm of solo miners-entities mining bitcoin without the support of behemoth pools-has witnessed the discovery of several blocks this year. On October 28, 2023, Con Kolivas, a developer who manages Solo Ckpool announced that a lone bitcoin miner discovered block 814,308 wielding 11 PH/s of hashpower. Unlike the colossal BTC mining pools that share the spoils of most of today's block discovery, unique platforms like Ckpool are engineered to empower solo miners to carve their path independently. Although Ckpool boasts 3.1 exahash per second (EH/s) of hashpower, the scenario morphs when a solo miner strikes gold by mining a block. Upon the successful mining of a block subsidy, the fortunate miner reaps 99% of the block reward, leaving other miners in the pool with empty hands. Just 72 days earlier, on the morning of August 18, 2023, Kolivas revealed that block height 803,821 had been mined by a solitary miner with only 1 PH/s of hashrate. Kolivas further noted that a miner with 1 PH/s has a chance of success once every seven years to find a block, given the network's difficulty. Despite the stroke of fortune, another miner fo...
---
Bitcoin Miner Marathon Mines Invalid BTC Block


Marathon Digital Holdings (MARA), a prominent Bitcoin mining company, has reportedly mined an invalid Bitcoin block at height 809478. According to various developers, miners, and researchers, the invalid Bitcoin block resulted from a wrong transaction ordering. Anonymous Developer Exposes Transaction Ordering Issue The issue was first brought to light by an anonymous Bitcoin developer known as 0xB10C, who took to social media platform X to report the incident. According to the developer, the problem originated from a transaction ordering issue within Marathon's mining pool, known as MaraPool. 'It seems like MARAPool had a transaction ordering issue,' 0xB10C stated in their initial tweet. They then pinpointed the specific transaction that caused the problem. The invalid block contained a transaction identified as the sixth one in the invalid block. This one attempted to spend an output from another transaction, which was the 1,454th transaction in the block. Confirmed on my nodes. https://t.co/NIrNMGHnwa — Jameson Lopp (@lopp) September 27, 2023 Notably, the latter transaction was positioned lower down in the block, invalidating the entire block due to improper transaction ordering. Furthermore, the developer suggested that Marathon Digital might have been running custom code. They stated, 'They might be running custom code. Bitcoin Core normally double-checks block validity after creating a block template,' hinting at the possibility of a customized approach that devi...
---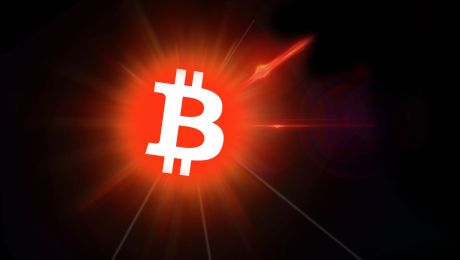 Marathon Digital Mines Invalid Bitcoin Block Amid Heightened BTC Volatil...


MARA Pool, the Bitcoin mining pool operated by the publicly listed Marathon Digital Holdings, had a transaction ordering issue on September 27 after it mined an invalid block at block height 809478. The invalid block was first picked by an X user, '0xB10C', before Jameson Lopp, the CTO of Casa, a Bitcoin-focused company, later confirmed it. Lopp scanned his node and noted that MARA Pool had spent an output before it was created, validating a double-spent transaction. Marathon Digital Mined An Invalid Block In Bitcoin, a mining pool or an individual miner can't approve an 'illegal' transaction originating from any network user. By double-spending, the user posting the transaction tries to cheat the system. Bitcoin is self-auditing, and every miner and mining pool connected to the network must always confirm that all transactions in the latest block and attached to the longest chain are valid. If a block contains an invalid transaction not supported by other miners, it will be rejected. This was the case with the block verified by MARA Pool; other miners automatically dismissed it and didn't build on it. BitMEX Research findings show that the block was disregarded because of a transaction ordering problem. In Bitcoin, miners decide the order of transactions within a block based on the fees attached. All these transactions are picked from the mempool, a temporary storage for all unconfirmed transactions. While they can arrange them in any...
---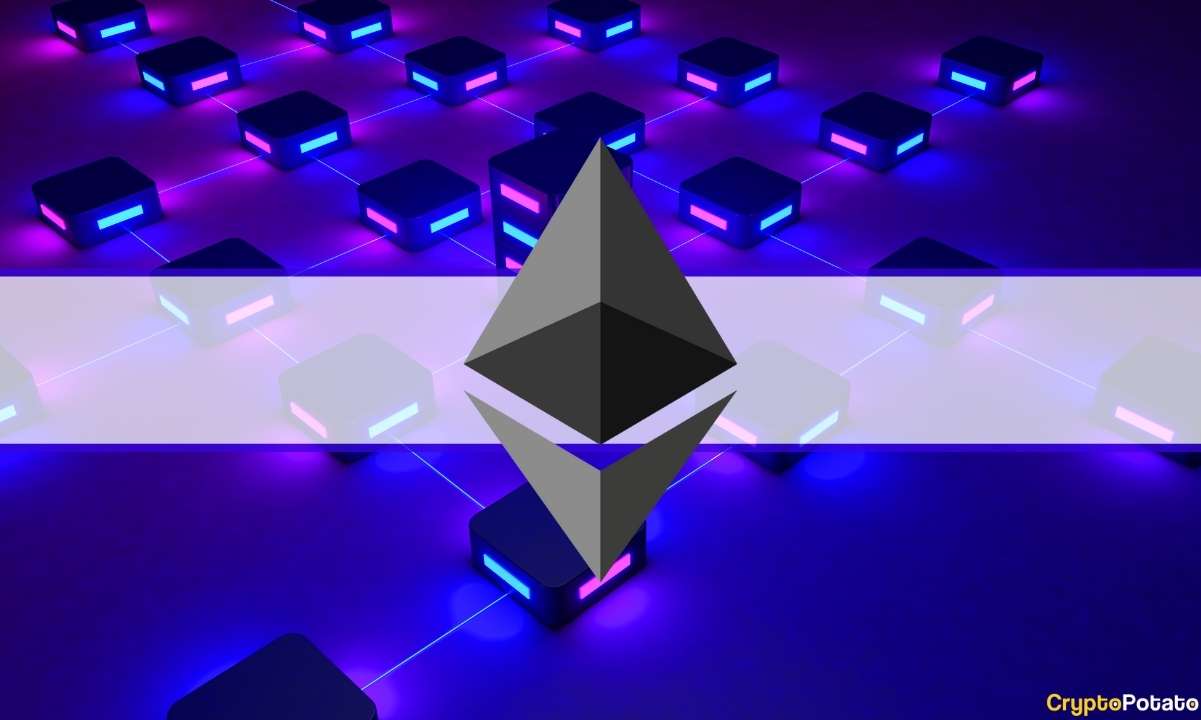 Ethereum Censorship Concerns Raised as Block Builders Comply with OFAC S...


A new report shows that today, five out of the six largest Ethereum block builders comply with the United States Office of Foreign Asset Control (OFAC) sanctions. A post on X by Toni Wahrstätter, an Ethereum researcher and data analyst, reveals that over the past few months, there has been a noticeable surge in censorship. Notably, OFAC-compliant blocks are those that omit transactions involving parties sanctioned by the U.S. Treasury Department's Office of Foreign Assets Control. Following the government's sanctions on Tornado Cash transactions for U.S. citizens in August, the majority of blocks added to the blockchain adhered to OFAC compliance. Ethereum's Growing Censorship Concerns The post by Wahrstätter underlines the multiple layers of censorship within the PBS stack. Validators may selectively include or exclude transactions in blocks or avoid attesting to specific validators, and relays can filter blocks based on certain rules. Lastly, builders can simply omit specific transactions. New dashboard online - https://t.co/1Pnbe14NLG May it shed light onto the extent of censorship and guide us towards implementing practical solutions for enshrining a strong form of censorship resistance. More info pic.twitter.com/zyau9L3W1h — Toni Wahrstätter (@nero_eth) September 26, 2023 While progress has been made on the relay front, thanks to Ultra Sound, Agnostic, and BloXroute relays, many top builders have begun implementing censorship. That means they do...
---
Chase UK to Block Crypto Payments Amid Scam Concerns and Regulatory Chan...


JPMorgan Chase & Co.'s U.K. division, Chase UK, is putting the brakes on cryptocurrency-related payments. Come October 16, any Chase UK customers attempting to make a bank transfer or card payment linked to crypto will find themselves thwarted.Chase UK to Halt Crypto Payments in Mid-October Chase UK customers are about to hit a roadblock for payments tied to cryptocurrency dealings. The bank's rationale? A spike in scams and fraud. An email from the institution cautions, "If we think you're making a payment related to crypto assets, we'll decline it." A representative from Chase verified the email's legitimacy to Bloomberg and shed light on their stance. Coindesk's Sandali Handagama also reported on the Chase UK email on Tuesday prior to Bloomberg's confirmation. "We've seen an increase in the number of crypto scams targeting U.K. consumers, so we have taken the decision to prevent the purchase of crypto assets on a Chase debit card or by transferring money to a crypto site from a Chase account," the Chase spokesperson revealed. Chase made its move after a series of regulatory overhauls in the United Kingdom within the past six months. For instance, the U.K. Financial Conduct Authority (FCA) introduced new guidelines for the crypto industry. Concurrently, the financial powerhouse Paypal has briefly suspended U.K.-based crypto transactions, pointing to these regulatory adjustments. What do you think about the decision Chase UK m...
---
Decoding Bitcoin Spark: The New Cryptocurrency on the Block Set to Rival...


The crypto industry is rapidly evolving, with massive and potential projects inaugurated. Therefore, the decentralized ecosystem has maintained a connection with virtual currency as they depict it as the future of digital transactions. While other developing projects emanate in the ecosystem, Bitcoin Spark has already made waves and garnered insights in the crypto ecosphere. The platform has a one-of-a-kind consensus mechanism yet to be witnessed in the cryptocurrency ecosphere. It also projects to be a future-generation blockchain platform leading to the exponential mass adoption of digital currencies. What Is XRP? XRP is the native currency of Ripple. Ripple Labs developed the decentralized platform. Ripple is used to conduct transactional remittances and cross-border payments. The digital network was developed as an alternative to SWIFT, a prominent money transfer network. Users can purchase the XRP token in various exchanges, such as Binance and Coinbase. Those holding the XRP token can become DAOs as they can partake in governance. Governance entails a voting mechanism that users conduct to facilitate changes in the ecosystem. Will XRP Go Up? XRP has had an impressive surge and development since its inauguration in 2012. Most individuals were yet to confirm the progress and immense profit the decentralized network would bring to venture capitalists and other financiers. The digital currency gained traction that led to an exponential surge. The SEC argued tha...
---
Next Block Expo Returns to Berlin – Leading European Blockchain Fe...


[PRESS RELEASE - Berlin, Germany, September 7th, 2023] Next Block Expo (NBX), the Blockchain Festival of Europe, is set to make its return to Berlin on December 4th and 5th. 2500+ Attendees, 140+ Speakers, 60+ Exhibitors, 8 Awards Categories. The third edition of the highly anticipated event will take place at the iconic CineStar Cinema, located in the heart of Berlin, just steps away from the world-famous Weihnachtsmarkt. The two-day event will explore the latest developments and trends in various fields, including DeFi, Metaverse, NFT, Gaming, Privacy, Scaling, Exchanges, Venture Capital, Fundraising, Legal/Tax, Payments, and Security, gathering top Web3 brands and speakers. Over the years, the conference has hosted top brands, including Binance, Ethereum Foundation, Polygon, Cosmos, Polkadot, Solana, Near, Aleph Zero, and many others. Igneus Terrenus, Partner Relations at BitDAO & Public Liaison at Mantle, commented on the event, stating: 'NBX is a prime barometer for the industry's health and vibrancy, allowing an unvarnished look into regional insights and setting a fabulous stage for global ideas.' Organizers have curated special formats including Trading Zone, Women in Web3 with dedicated content and networking sessions, Pitch Contest for Web3 Startups, Hackathon, and much more. To enhance networking and collaboration opportunities, all Next Block Expo attendees will gain access to a highly valued smart-networking app dedicated to the event where they can: ? Find...
---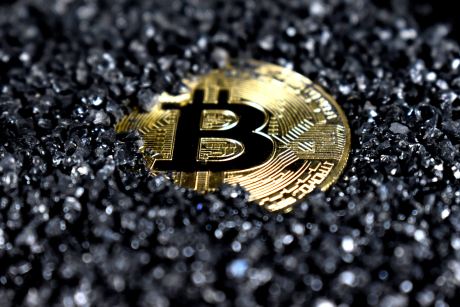 Diamond In The Rough: Solo Bitcoin Miner Secures $160,000 Block Reward


On August 18, a solo miner managed to solve block 803,821, securing a remarkable 6.25 Bitcoin block reward valued at $160,000. This is a very rare event as lone miners have a lower chance of mining a block due to the increase in mining difficulty and this solo miner became the 277th solo miner in bitcoin's history to achieve this. Solo Bitcoin Miner Makes History The solo miner was able to pull off this remarkable achievement using the Solo CKpool mining service. The miner identified with the tag bc1q2za4ejga366sn288273pty8trasn5zs4y9hqg6 used an S17 Bitcoin Miner with a hash power of roughly 1 PetaHash which is way lesser than most BTC mining entities, as was speculated by Con Kolivas, the administrator of Solo CKpool. Congratulations to miner bc1q2za4ejga366sn288273pty8trasn5zs4y9hqg6 with ~1PH of hashrate at solving the 277th solo block at https://t.co/UWgBvLkDqc! A miner of this size would only solve a block solo on average once every 7 years at current diffhttps://t.co/cNgm1KUqvw — Dr. Con Kolivas (@ckpooldev) August 19, 2023 Perhaps the most interesting thing about this development is that the miner achieved this remarkable reward when mining difficulty was almost at an all-time high of 52.39. Normally, mining Bitcoin with just 1 PetaHash seems impossible compared to other BTC solo miners that were able to pull this off in the past who had hash rate capacity in exa-hashes. It is almost impossible for a solo miner to solve an entire block on their own, due ...
---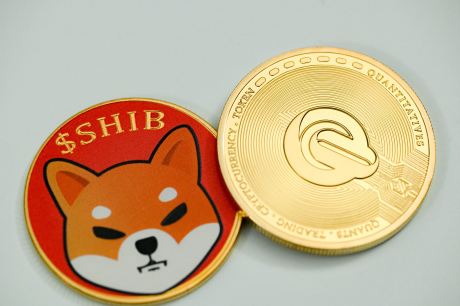 Shibarium Launch Saga: Block Production Resumes Despite Stuck ETH


The Shibarium didn't get off to a flying start following its launch on August 16. However, the network aims to move past these incidents as block production resumes. Developers Restarts Network Data from Shibariumscan.io shows that the layer-2 network is up and running again. Shibarium had on August 17 paused block production following the traffic surge, which overwhelmed the blockchain upon mainnet launch. Close to $1.7 million in bridged funds had reportedly gotten stuck on the Shibarium bridge, with lead developer Shytoshi Kusama confirming that the funds were irrecoverable. However, in a blog post titled "Shibarium: ALL IS WELL," Kusama termed this FUD and stated that contrary to earlier reports, there was no bridge issue and all funds were "safu." He stated that Shibarium experienced a "massive influx of transactions and users that happened at the same time" upon the network going live. That led to the network going offline and not due to its functionalities as earlier thought. To highlight the magnitude of the traffic surge that the network experienced, Kusama referenced data from the Web3 development platform Alchemy. Shibraium was allotted 400 Million compute units monthly, but the network experienced 160+ million compute units in just under 30 minutes. At that rate, the network could experience billions of compute units daily, putting it on par with the most active layer-2 blockchains. Plans To Scale After Shib...
---
Unidentified Miners, F2pool Lead All-Time Bitcoin Mining Rankings: A Com...


Since the inception of the Bitcoin blockchain by Satoshi Nakamoto, the network has diligently processed in excess of 800,000 blocks. An examination of data from 99 distinct mining pools, spanning the previous 14 years, reveals that unidentified mining participants discovered 28.37% of the network's total blocks. Trailing not far behind, F2pool secures the second position, having found just slightly more than 10% of all the blocks since 2009.Unknown, F2pool, and Antpool Lead the Pack in Terms of Number of Bitcoin Blocks Mined Over the last year, Foundry USA has emerged as the prevailing bitcoin (BTC) mining pool, uncovering 15,767 blocks from a total of 53,703 block rewards since August 12, 2022. Although Foundry has consistently led among large mining pools in recent periods, it ranks ninth in all-time statistics, with a tally of 25,946 blocks as of block height 802,854. The top position is occupied by unidentified miners from 99 diverse pools, as identified by btc.com, with unknown miners, including Satoshi and early miners, having found a cumulative 227,800 blocks, or 28.37% of the total. F2pool commands the lead as an identified pool with the most blocks mined since 2009, having discovered 80,364 blocks, approximately 10.01% of the total. Following closely, Antpool ranks second to F2pool and third overall, with 75,829 blocks, or 9.44% of the total. The subsequent ranks are filled by Btc.com's mining pool (39,996 blocks), Braiins Pool (39,647 blocks), and Viabtc (33,194 bl...
---
US Court Dismisses Former Celsius Network CEO's Motion to Block New York...


Former Celsius Network Alex Mashinsky will now have to defend himself against a lawsuit filed by New York Attorney General Letitia James after a New York County Supreme Court Justice rejected his attempts to have the suit dismissed. The court's decision blocks the attempt by Mashinsky to stop James from seeking to preclude him from issuing securities or serving as a company officer in the state.Mashinsky Misstatements Induced Investors to Deposit Assets on Celsius A United States judge has rejected former Celsius Network CEO Alex Mashinsky's attempt to have the court dismiss a lawsuit filed by New York Attorney General (NYAG) Letitia James, a report has said. The court's decision blocks the attempt by Mashinsky to stop James from seeking to preclude him from issuing securities or serving as a company officer in the state. In her judgment, New York County Supreme Court Justice Margaret Chan reportedly argued that James' lawsuit should be allowed to stand because there are enough accusations to sustain the case against Mashinsky. 'There are sufficient allegations to support a plausible inference that Mashinsky's alleged misstatements induced or promoted new investors to deposit assets in Celsius' earned-interest accounts,' Justice Chan said in her ruling. Mashinsky's Misrepresentation of Celsius' Financial Condition As reported by Bitcoin.com News in January, James is said to have filed the lawsuit against Mashinsky after it became of the fo...
---
Litecoin Completes Third Block Reward Halving, Cutting Rewards to 6.25 L...


The Litecoin (LTC) network has officially experienced its third block reward halving at block height 2,520,000, with LTC rewards diminishing from 12.5 LTC to 6.25 LTC. Thus far, the halving has not propelled LTC prices upwards as market data reveals LTC has declined over 4% in the past 24 hours.Halving Unshaken: Litecoin Network Sees Third Reduction in Rewards On August 2, 2023, the Litecoin (LTC) blockchain documented its third block reward halving. Litecoin's first halving transpired on August 25, 2015, at block height 840,000, and the second occurred on August 5, 2019, at block height 1,680,000. The most recent reward halving, happening at block height 2,520,000, has reduced the reward from 12.5 LTC to 6.25 LTC. Prior to this halving event, LTC miners generated 7,200 new LTC units each day; that rate has now fallen to 3,600. LTC prices have decreased by over 4%, but they remained stable with a minor 0.2% increase throughout the previous week. At that point in time, LTC miners received roughly $656,919 daily in LTC rewards; this figure has now been cut to $331,946. The data undeniably demonstrates that LTC miners faced a considerable loss in revenue following the automated halving completion. Litecoin's annual inflation rate has plunged from 3.64% to the present figure of 1.80%; by the next halving event, it is expected to decline further to 0.84%. Litecoin's current annual inflation rate is marginally higher than Bitcoin's rate of 1.70%. However, Bitcoin's inflation rate ...
---
US Second in World by Debt per Citizen, Rare Bitcoin Block Reward Awaken...


A recent study has shown that Singapore, the U.S., and Japan rank highest in the world by debt per citizen, according to United Nations data. In other news, a rare 2010 Bitcoin block reward has awakened after 13 years of dormancy, and the BRICS economic bloc has invited 69 leaders to its August summit. This and much more, just below, in the Bitcoin.com News Week in Review. Singapore, US With Highest Public Debt per Capita, China Most Indebted in BRICS: Study Singapore, the United States and Japan top the global chart in terms of sovereign debt per capita, according to research based on U.N. data. The burden of government debt for every American is 10 times heavier than that for a Chinese citizen, according to the study. Read More Rare 2010 Bitcoin Block Reward Stirs After 13 Years of Dormancy On July 24, 2023, a block reward from 2010 was transferred for the first time in 13 years, marking this month's first expenditure of dormant bitcoin from that year. So far this year, a total of nine such block rewards from the 2010 era have been spent, resulting in the transfer of 450 bitcoins. Read More BRICS Invites 69 Leaders to August Summit - Western Countries Omitted The BRICS economic bloc has invited 69 leaders to its upcoming summit, including all African heads of state and the political heads of major Global South bodies. More than 40 countries have expressed interest to join the BRICS group, with 22 nations already having submitted official applications. 'We've never had s...
---
Rare 2010 Bitcoin Block Reward Stirs After 13 Years of Dormancy


On July 24, 2023, a block reward from 2010 was transferred for the first time in 13 years, marking this month's first expenditure of dormant bitcoin from that year. So far this year, a total of nine such block rewards from the 2010 era have been spent, resulting in the transfer of 450 bitcoins.2010 Block Spend Makes the Ninth This Year According to btcparser.com, a rare 2010 block reward was spent on Monday, transferring 50 bitcoins to an unidentified address. Although 50 bitcoins may not be a substantial sum, it is valued at $1.4 million, and expenditures of bitcoins from 2010 have become much less common nowadays. Moreover, the 50 bitcoins were essentially valueless back then, as bitcoin did not hit the five-cent mark until July 17, 2010. The funds were transferred to a specific bitcoin address and moved on from there. Blockchair's privacy tool indicated that the transfer scored a 5 out of 100 on privacy, citing three issues, and it labeled the privacy level as 'low.' The issues comprised the fact that the funds were swept, the same address appeared multiple times in the inputs, and the inputs were of diverse types. The 2010 block reward transfer on Monday marked the ninth such expenditure this year, with the most recent previous transactions from this era occurring on June 26. On that day, two transfers took place, amounting to a total of 100 bitcoins. Moreover, both block rewards were acquired on the same day, July 12, 2010, which suggests they were transferred by the sam...
---
Bitcoin Network's High Difficulty Levels Poised to Ease Amid Longer Bloc...


Upon achieving an unprecedented all-time high on July 11, 2023, soaring to a staggering 53.91 trillion, Bitcoin's difficulty is poised to decline by an estimated range of 3.9% to 4.04% come July 26, 2023. Block generation periods have been lagging behind their typical ten-minute average of late, registering at an elongated 12 minutes per block on July 21, and almost 11 minutes per block on the subsequent day.Bitcoin's High Difficulty Level on the Verge of Reduction The forthcoming recalibration of Bitcoin's difficulty is slated to happen on or about July 26. Following a notable rise of 6.45% on July 11, it's projected that there could be a downward adjustment ranging from 3.9% to 4.04%. Bitcoin's block generation occurs roughly every ten minutes and every 2,016 blocks, a drop in the difficulty of mining takes place if the process of discovering those blocks extends beyond two weeks. Conversely, the level of difficulty increases if the mining of 2,016 blocks is completed in less than two weeks. Block intervals on July 21 and 22 were longer than the usual ten minutes, lasting from 11 to more than 12 minutes. While the hashrate reached a high on July 8, the hashrate has been lower with an average of 371.1 exahash per second (EH/s) over the last 2,016 blocks. Over the past three days, Foundry USA commands 30.08% of the global hashrate with 111.75 EH/s which is followed by Antpool's 86.92 EH/s or 23.39% of the total hashrate. F2pool, Binance Pool, and Viabtc follow the two ...
---
Another Mysterious Signed Message Appears Associated With the 2009 Bitco...


This week, the number of Ordinal inscriptions has exceeded 11 million, with one inscription in particular, numbered 11,035,214, standing out. The inscription bears a message that has been signed with the private key associated with block 1,018, and while the key is quite old, having been linked to the computer scientist Hal Finney, this isn't the first time someone has used this specific private key from 2009 to sign a message.Mysterious Messages Signed With Hal Finney's Keys Puzzle Cryptocurrency Community In November of 2022, a post on bitcointalk.org caught the attention of many in the cryptocurrency community. The user, who went by the name 'Onesignature,' had published a message that was signed with a specific address created on January 19, 2009. This address, known as '1NChf,' had held the block reward of 50 BTC until June 14, 2011. It's believed that the computer scientist Hal Finney was the one who mined Block 1,018 and spent the subsidy, combining it with several other block rewards he had earned during his 'running bitcoin' days. Running bitcoin - halfin (@halfin) January 11, 2009 At precisely 7:46 p.m. Eastern Time on June 6, 2023, another message appeared. The signature that had been used to sign Onesignature's message was used again, this time to sign an Ordinal inscription. This particular inscription, known as #11,035,214, used a satoshi from 2019 and cost the owner around $5.18 to inscribe. The inscription itself features plain text, but it's the message att...
---
Next Block Expo Concludes Successful 2nd Edition in Warsaw, Celebrating ...


[PRESS RELEASE - WARSAW, POLAND, June 6th, 2023] The second edition of the Next Block Expo (NBX) has recently concluded in Warsaw, Poland, with impressive results highlighting the vibrant energy and forward momentum of the Web 3.0 ecosystem. The event, held at the Multikino Zlote Tarasy Warsaw venue on May 24-25, saw the attendance of 1,583 participants, hosting 88 speakers, 25 exhibitors, and 134 media partners & ambassadors, along with 4,283 cups of coffee that were served throughout the event. The conference showcased world-class speakers who delivered keynote presentations and participated in engaging panel discussions. These thought leaders shared their insights and expertise, driving thought-provoking dialogues that inspired and challenged attendees. The expo was a bustling marketplace of ideas and opportunities, with exhibitors from top Web3 brands showcasing their latest technologies and initiatives. The event was also significantly supported by media partners and ambassadors, helping to amplify the reach and impact of the event. NBX Warsaw offered a rich networking experience facilitated by a dedicated networking app, Brella, which was used to arrange 1,619 meetings and enabled more than 1,000 open chats, with a total of 3,995 individual chat messages exchanged. The app was a hub of activity with a total of 6,548 interactions and 4,103 messages sent, demonstrating the value of the platform for industry engagement and connection An astonishing 8403 games of Next Block...
---
Dash Block Production Resumes After Disruption Amidst Miner Complaints


After experiencing a disruption while attempting to upgrade the Dash blockchain, the network has now resumed block production. As of the time of writing, 552 blocks have been confirmed since the incident. Despite the onchain resolution provided by Dash Core 19.1.0, individuals have expressed complaints regarding mining on a different chain.Complaints Arise as Dash Network Restarts Block Production On May 22, 2023, the Dash blockchain halted block production at chain height 1,874,879. As of the time of writing, the current block height stands at 1,875,431. Samuel Westrich, CTO of Dash Core Group, addressed the community on May 23 at 11:52 a.m. Eastern Time. 'We are approaching 80% of network updated to v19.1.0,' Westrich tweeted. 'Chain locks are forming again. Thanks to the quick response by Masternode Owners the Dash network is fixed and stable again.' Currently, the Dash network boasts an estimated dedicated hashrate of approximately 3.77 petahash per second (PH/s). On Tuesday, the leading Dash mining pools were Poolin, Viabtc, and F2pool. However, after the 19.1.0 fix, not all individuals were satisfied with the situation. Dash (DASH) is currently trading for $43.39 per unit, down 0.34% over the past 24 hours. One person asserted that the incident constituted a rollback, resulting in costing 'Prohashing's miners huge amounts of lost money.' The individual said that Dash was not immutable like bitcoin, and he would be 'reviewing whether to continue using or mining Dash in a...
---
SEC Moves to Block Coinbase's Request for Clarification in Court (Report...


Late last month, Coinbase – who had previously been hit with a Wells notice, an informal warning from the SEC usually followed by a lawsuit – asked the courts to force the agency to clearly explain what actions they should take in order to remain compliant. The SEC, on the other hand, remains tight-lipped. Amicable Discussion Preferred According to Brian Armstrong – the CEO of Coinbase – his firm intends to fight the current trend of regulation by enforcement and seeks to promote cooperation and amicable discussion regarding regulation. "Spent the day in DC meeting with members of Congress. We need regulatory clarity in the U.S. for the centralized players in crypto for many reasons – consumer protection, national security, economic growth, etc. The SEC has caused untold harm to America with its policy of regulation by enforcement. We will fight to fix that." The exec further said the company is ready to defend itself in court but would prefer not to and reiterated that he and his exchange are open to good faith talks with regulators. Framework Already Established, Says Gensler In spite of Coinbase's willingness to negotiate, Gary Gensler, the head of the SEC, stated in court that existing regulation is already clear and that crypto exchanges simply refuse to take it into account, according to Bloomberg. In return, Coinbase requested a clear rule-making guideline to abide by, submitted via a notice-and-comment process that would...
---
Tykhe Block Ventures Holds First Close of $30M Blockchain Growth Fund, C...


[PRESS RELEASE - Please Read Disclaimer] Tykhe Block Ventures, a USA-based Venture Capital firm, has announced the first close of its Blockchain Growth Fund. The first close was led by a clutch of UHNWIs and Family Offices operating in South-East Asia & Middle East. The firm has also committed that approximately $10 Mn of the fund will be allocated to invest in blockchain & Web3 startups in the Middle East region. Tykhe is also in the process of setting up their Dubai office and aims to launch a $100 Mn fund later this year. Tykhe Block Ventures was started in 2021 by Prashant Malik, one of the leading investors in SEA (early investor in multiple unicorns like Urbanclap, Shadowfax, OfBusiness, Coinswitch) and widely recognized as the creator of Apache Cassandra – the distributed database used by majority of technology enterprises globally. Prashant built Cassandra when he joined Facebook as one of the earliest employees – that was later open-sourced as Apache Cassandra. "My passion for the blockchain space started in 2016, as it drew a lot of parallels from Cassandra which is a peer-to-peer masterless database running on a voting mechanism similar to blockchain. In 2021, together with my partners, we launched a pilot blockchain fund which did considerably well. That gave us the belief to launch the $30 Mn Blockchain Growth Fund. Despite the softness in the market, we have seen great interest from investors who believe that blockchain is going to be the next ...
---
Bitcoin Halving Approaches: Less Than 400 Days Until Block Reward Subsid...


According to current statistics, the Bitcoin network is fewer than 56,000 blocks away and less than 400 days away from the next reward halving. After the next halving, the block reward will be reduced by 50%, and the current block subsidy of 6.25 bitcoins will drop to 3.125 bitcoins per block post-halving. In addition to the Bitcoin halving getting closer, the Litecoin network is expected to see a block reward halving this year on or around August 3rd.Bitcoin Reward Halving Inches Closer; Litecoin Expected to Slash Its Block Reward in August As of March 29, 2023, there are 395 days left until the next Bitcoin halving, which is scheduled to occur anywhere between April 21-28, 2024, at a block interval speed of ten minutes per block. At present, there are fewer than 56,000 blocks left to mine until the block reward subsidy is cut in half. Depending on block time speeds, the estimated date for April could change. The Bitcoin network halves its block reward every 210,000 blocks mined, and if blocks are mined at an average rate of around ten minutes, every halving takes place roughly every four years. The first halving took place on Nov. 28, 2012, at block height 210,000. The next reward halving occurred on July 9, 2016, and another took place on May 11, 2020. After the April 2024 halving, the fifth halving is expected to occur in 2028. Using today's BTC exchange rates, the current reward of 6.25 BTC, not counting network fees, is just over $177,000 per block. If the price of BTC...
---
Hindenburg Drops Astonishing Details on Jack Dorsey's Block, Payment Fir...


After a 2-year investigation, Hindenburg concluded Block (previously known as Square) 'systematically took advantage of the demographics it claims to be helping.' The report accused the firm of facilitating 'fraud against consumers and the government' as well as 'avoiding regulation.' It further called Block's loans and fees to be 'predatory' in nature and designed to 'mislead investors with inflated metrics.' The US-based short seller said its research involved numerous interviews with former employees, partners, and industry experts, as well as an extensive review of regulatory and litigation records and FOIA and public records requests. Hindenburg Report on Block In a report released on March 23rd, Hindenburg claimed that Block 'does not seem to offer a discernible edge' over its key rival platforms such as PayPal/Venmo, Zelle, or Apple. The report further said the company embraced non-compliance as a tactic to amplify its user base, capturing a very underbanked segment of the population - criminals. Hindenburg added that more than a dozen of former CashApp employees admitted to the pressure from management, resulting in a disregard for Anti-Money Laundering (AML) and Know Your Customer (KYC) provisions. It further claimed Block allowed fraudulent accounts that facilitated scams to grow on Cash App, generating illegitimate revenue as well as inflating user metrics. The report also stated that Jack Dorsey, who stepped down as the Twitter CEO in mid-2021, along with other Bl...
---
SD Governor Urges 20 States to Block Legislation That Bans Crypto's Use ...


South Dakota Governor Kristi Noem has vetoed a bill that bans the use of cryptocurrencies, including bitcoin, as money. The bill, masquerading as a Universal Commercial Code (UCC) guidelines update, also paves the way for central bank digital currencies (CBDCs). Emphasizing that this bill is clearly 'a threat to our freedom,' the governor urged 20 other states that are about to consider a similar bill to 'block this legislation from passing.' South Dakota's Governor Vetoes Bill That 'Bans' Bitcoin and Other Cryptocurrencies for Use as Money The government of the U.S. state of South Dakota announced Friday that Governor Kristi Noem has vetoed House Bill 1193 'which would infringe upon freedom in digital currency.' In her veto letter, the governor explained: HB 1193 adopts a definition of 'money' to specifically exclude cryptocurrencies like bitcoin, as well as other digital assets. At the same time, these UCC revisions include central bank digital currencies (CBDCs) as money. Noting that the bill was over 110 pages long, the governor explained in an interview with Fox News on Friday that it 'was sold as an update to the guidelines of the UCC [Uniform Commercial Code], backed by all our financial institutions, our banks.' She detailed: 'As we started reading through it, we saw the section of the bill that changed the definition of currency. And essentially what it did was pave the way for a government-led CBDC, and it also banned any other form of cryptocurrency, bitcoin, or di...
---
Bitcoin Network Difficulty Expected to See Largest Increase of the Year ...


After a small decrease of 0.49% on Feb. 12, 2023, Bitcoin's network difficulty is expected to experience a significant increase in three days on Feb. 24. Estimates indicate the difficulty could see the largest rise of the year, surpassing the 10.26% increase that occurred on Jan. 15 at block height 772,128.Next Bitcoin Difficulty Change Estimated to Jump 10.78% to 11.5% Higher In 2022, Bitcoin's hashrate remained above the 200-exahash-per-second (EH/s) range. However, in 2023, 300 EH/s seems to be the new norm. According to statistics, over the last 2,016 blocks, Bitcoin's hashrate has averaged around 310.5 EH/s. Additionally, bitcoin block times have ranged from 8 minutes and 55 seconds to 8 minutes and 68 seconds, which is faster than the 10-minute average. The high hashrate and quicker block times indicate a significant increase in difficulty, which is expected to occur on Feb. 24. Statistics indicate that the upcoming difficulty adjustment, scheduled for Friday, will be the largest of the year, surpassing the previous record set on Jan. 15. The estimated increase for the Feb. 24 adjustment is expected to be between 10.78% and 11.5%. The current difficulty is approximately 39.16 trillion hashes, and the next difficulty adjustment is likely to push it above 40 trillion. A 10.78% increase would result in a difficulty rating of approximately 43.35 trillion hashes. Regardless of the final outcome, an increase in difficulty will make it more challenging for bitcoin miners to d...
---
More Blocknet (

#BLOCK

) News