| | | |
| --- | --- | --- |
| | Bitcoin Cash | #BCH |
---
| | | | | |
| --- | --- | --- | --- | --- |
| BCH Price: | $131 | | Volume: | $0.1 B |
| All Time High: | $4,356 | | Market Cap: | $2.5 B |
---
---
| | | | | |
| --- | --- | --- | --- | --- |
| Circulating Supply: | 19,344,756 | | Exchanges: | 90 |
| Total Supply: | 19,344,756 | | Markets: | 195 |
| Max Supply: | 21,000,000 | | Pairs: | 76 |
---
---
---
The price of #BCH today is $131 USD.

The lowest BCH price for this period was $0, the highest was $131, and the current live price for one BCH coin is $131.27593.

The all-time high BCH coin price was $4,356.

Use our custom price calculator to see the hypothetical price of BCH with market cap of BTC or other crypto coins.
---
---
The code for Bitcoin Cash is #BCH.

Bitcoin Cash is 5.6 years old.
---
---
The current market capitalization for Bitcoin Cash is $2,539,500,910.

Bitcoin Cash is ranked #25 out of all coins, by market cap (and other factors).
---
---
The trading volume is very large during the past 24 hours for #BCH.

Today's 24-hour trading volume across all exchanges for Bitcoin Cash is $122,071,973.
---
---
The circulating supply of BCH is 19,344,756 coins, which is 92% of the maximum coin supply.

A highlight of Bitcoin Cash is it's limited supply of coins, as this supports higher prices due to supply and demand in the market.
---
---
---
---
BCH is well integrated with many pairings with other cryptocurrencies and is listed on at least 90 crypto exchanges.

View #BCH trading pairs and crypto exchanges that currently support #BCH purchase.
---
---
Note that there are multiple coins that share the code #BCH, and you can view them on our BCH disambiguation page.
---
---
---
---
Biggest Movers: BCH Hits Fresh Multi-Month High, Whilst MATIC Extends De...


Bitcoin cash jumped to a fresh seven-month high on Tuesday, as prices rallied, despite bearish sentiment increasing. Today's move comes as the global cryptocurrency market cap is trading 1.50% lower at the time of writing. One of the most notable tokens to fall has been polygon, which dropped for a fourth straight day.Bitcoin Cash (BCH) Bitcoin cash (BCH) surged to a fresh multi-month high on Tuesday, despite sentiment in crypto markets turning bearish. Following a low of $143.19 to start the week, BCH/USD moved to an intraday high of $152.71 in today's session. As a result of this surge, bitcoin cash moved to its highest point since July 31, which is the last time price was above $150.00. Overall, BCH is up nearly 20% in the last seven days, with today's gains following a breakout on the relative strength index (RSI). Price strength moved beyond a ceiling at 68.00, and at the time of writing, is tracking at 69.88. Despite the next visible ceiling being at 71.00, earlier gains have begun to ease, with bulls opting to secure profits. Polygon (MATIC) Polygon (MATIC) was one of last week's big movers, however it has now fallen for a fourth straight session. MATIC/USD dropped to a bottom at $1.41 on Tuesday, less than a day after price was trading at $1.50. On Saturday, polygon bulls pushed prices deep into overbought territory by leading the token to its strongest point since last April. As a result of this over-buying, bears saw this as an opportunity to reenter the market, ...
---
Biggest Movers: SOL 11% Higher, BCH Hits Strongest Point Since July&nbsp...


Solana rose by as much as 11% to start the week, as the token moved higher for a fourth consecutive session. Market sentiment has mostly been bullish in the past two weeks, leading to prices hitting a multi-month high on Monday. Bitcoin cash also surged, climbing to its strongest level since July.Solana (SOL) Solana (SOL) rose by over 11% in Monday's session, as the token raced to a multi-month high earlier in the day. Following a low of $24.04 on Sunday, SOL/USD surged to an intraday peak of $26.93 to start the week. As a result of this move, solana climbed to its highest level since November 8, when price hit a high of $31.78. This is the fourth straight session that solana has risen, with prices breaking out of a key resistance level of $26.00 in the process. In addition to this, the 14-day relative strength index (RSI) has moved beyond a ceiling of its own at 62.00. Currently, the index is tracking at 63.58, and should it continue in this upward direction, SOL could hit $30.00 in the coming days. Bitcoin Cash (BCH) Another notable gainer on Monday has been bitcoin cash (BCH), which also moved to its highest point in the past several months.. BCH/USD raced to a high of $146.83 earlier in the day, which comes after trading at a bottom of $134.55 on Sunday. The rally took bitcoin cash to a point not seen since July 31, when the cryptocurrency traded above $150.00. This comes as the 10-day (red) moving average nears a crossover with its 25-day (blue) counterpart. Additiona...
---
Bitcoin Cash Closes 2022 With A Year-Low – Will 2023 Be Better?


It is no surprise for Bitcoin Cash to perform this poorly when the entire crypto market fell deeper in the bear market due to various negative factors, including the much-publicized collapse of crypto exchange FTX. According to CoinGecko, the token is down a further 1.4% in the past 24 hours. This doesn't bode well as major cryptocurrencies like Bitcoin and Ethereum have started 2023 very weakly as well. Bitcoin Cash And Bitcoin Connections Since Bitcoin Cash is a fork of Bitcoin, BCH will have a strong correlation to BTC most of the time. To have a glimpse of where BCH will go, a look at what crypto analysts think of Bitcoin will provide strong insights on what the future for BCH will look like. CryptoQuant analyst Dan Lim recently released his take on the current state of affairs in Bitcoin. He noticed that the top crypto is being dictated by a small number of whales. However, his analysis is contradicted by recent news that BTC is actually being accumulated by whales. This might mean that Dan Lim's analysis points to retail investor activity or a mix of both retail and whale activity. What if this is the beginning of 3 bullish years for #BTC?$BTC #Crypto #Bitcoin pic.twitter.com/OtuOFLUftE — Rekt Capital (@rektcapital) January 1, 2023 2023: Year Of Reversals? With institutional investors slowly edging their way to the market, an uptick in Bitcoin will translate to gains in BCH as the two are closely correlated. However, some ma...
---
Coinbase Wallet Is Dropping Support For XRP, BCH, XLM And ETC


Users lose interest in some cryptocurrencies as negative news about them spreads in specialized and mainstream media. At least, that is what Coinbase thinks, as they will soon stop supporting some tokens with a lot of trajectory among crypto enthusiasts. On November 23, Coinbase, the largest cryptocurrency exchange in the U.S., announced that its wallet will stop supporting XRP, BCH, XLM, and ETC due to poor customer usability. Coinbase Cares About Usage, Not Tradition According to Coinbase, January 23 will be the deadline for users to view and transfer their tokens to another wallet provider. They will then have to import their recovery phrases to the new wallet to use their assets. The Coinbase Wallet comes preconfigured to work with the following networks: Arbitrum, Avalanche C-Chain, BNB Chain, Gnosis Chain, Fantom Opera, Optimism, Polygon, xDai, and Solana. In addition, it supports all Ethereum-compatible networks and the Ethereum Virtual Machine (PVM). Formerly one of the top 3 cryptocurrencies in the ecosystem, XRP came to have a vast 'army' of fans dominating all of Crypto Twitter. However, Ripple's legal battle against the SEC has led most of its community to abandon their previous engagement. It currently sits on the seventh spot on the list of cryptocurrencies with the most market capitalization. XRP was one of the most promising tokens in recent years due to its speed in processing payments, allowing up to 50,000 transactions per second worldwide, regardless of th...
---
BCH Price: Investors May Not Want To Go Long Yet On BCH – Here's W...


BCH (Bitcoin Cash) saw its chance to recover as the crypto market's capitalization still hasn't made that much recovery. After stalling for a few candles at or near its pre-FTX collapse price level, the Bitcoin hard fork continued its descent. CoinGecko reports that Bitcoin Cash has greens on the weekly and biweekly timelines, but reds on the daily and monthly charts. Here's a quick glance at BCH movement: When dealing with BCH, caution is advised There are conflicting signs coming from bitcoin cash Bulls must keep an eye on the 50 Fib retracement line This may indicate that trading BCH in the long term is not a good idea. At least, not yet. The Bitcoin Correlation As was said, the correlation between Bitcoin and Bitcoin Cash was exceptionally high during the aforementioned market correction. Its pullback showed considerable significance as it fluctuated in the 0.90s. It's possible that BCH will experience more losses in the near and medium term as it breaches the rising triangle pattern. When this was written, the coin's value was trading at around the 50 percent Fibonacci retracement level. There are additional breaks in the lower part of the regression channel. It suggests the downward trend could be more pronounced than initially thought. Chart: TradingView Volatility is reflected in the Bollinger band's expansion, but it's also providing dynamic resistance. As the band widens, the orange middle band, currently at $112.7, acts as a downward pressure on the price. Firs...
---
Saint Kitts and Nevis to Make Bitcoin Cash Legal Tender in 2023


The island country located in the Caribbean region - Saint Kitts and Nevis - plans to turn Bitcoin Cash (BCH) into an official payment method inside its borders by March next year. The announcement positively affected the asset's price, which jumped above $100. The Prime Minister of Saint Kitts and Nevis - Terrance Micheal Drew - disclosed that the government is willing to engage with Bitcoin Cash mining and make the asset legal tender on local soil by March 2023. The leader opined that the cryptocurrency represents 'future opportunities' and said the initiative will go live once regulators guarantee consumers will have maximum protection. The Prime Minister of St. Kitts and Nevis just announced that #BitcoinCash will become legal tender in his country by March 2023. A big step for BCH as no nation can outlaw the currencies of other nations. Mass utilization with amazing new apps is next. pic.twitter.com/WjnaZxGv50 — Kim Dotcom (@KimDotcom) November 13, 2022 BCH jumped to around $103 immediately following the speech and still trades above $100. Still, this is far away from the 2021 price levels when it surpassed $1,500. The all-time high occurred in 2017 when it traded at over $4,300. Bitcoin is the only digital asset that currently serves as legal tender. The first country to embrace it was El Salvador in 2021. The Central African Republic followed suit this year. The President of the nation - Faustin-Archange Touadéra - argued that 'bitcoin's 'disruptive ...
---
Bitcoin Cash On Downward Motion Since Breaching $105 Level – Here'...


There has been significant sideways fluctuation in the price of bitcoin recently, and it is currently trading in the $16,541 area. However, Bitcoin Cash, a spinoff of BTC, has seen its value drop after passing through the $105 threshold. BCH may need BTC for a rally, as there is a strong market correlation between the two. At the time of writing, the token was trading at $102.21, which is far lower than the $126 price range that swiftly rejected any potential bull run. The current market environment is further adding to the unfavorable mood towards BCH. Image: TradingView What Bitcoin Cash Metrics Show BCH's price has been steadily decreasing since it was rejected at $165 earlier this year. However, as was previously mentioned, BCH is highly correlated with BTC, which is experiencing strong sideways motion at the present time. The BCH price may be affected by factors other than correlation. According to CoinGlass, long traders are still active despite the current bearish market sentiment. As long as investors continue to cling onto Bitcoin Cash, the currency will continue to go sideways. In addition, position liquidation is rather minimal, coming in at $242,400. In spite of this, the data shows that the vast majority of liquidations are long positions, suggesting that long traders are selling their BCH at a loss. However, the presence of long traders indicates that the market sentiment is negative but relatively optimistic in the long run. Nonetheless, if the price fal...
---
Biggest Movers: BCH Climbs to 1-Week High, DOT Declines


Bitcoin cash rose to a one-week high in today's session, despite crypto markets mostly trading lower. The global cryptocurrency market cap is down by 2.45% as of writing, which comes as traders reacted to rising geopolitical tensions. Polkadot was a notable token to slip, as prices collided with a key support point.Bitcoin Cash (BCH) Bitcoin cash (BCH) raced to a one-week high on Wednesday, despite cryptocurrency markets mostly trading lower. Following a low of $103.09 on Tuesday, BCH/USD surged to an intraday peak of $109.09 earlier in today's session. The move saw BCH hit its highest point since November 8, when the token was trading close to a high of $120.00. As can be seen from the chart above, today's high saw bitcoin cash move closer to a key resistance level of $110.00. The 14-day relative strength index (RSI) also rose higher, with the index breaking out of a ceiling of its own. Currently, the index is tracking at 46.52, which is above the aforementioned ceiling at 45.00. Polkadot (DOT) Polkadot (DOT) on the other hand was back in the red on Wednesday, snapping a two-day win streak in the process. DOT/USD was down by as much as 5% in today's session, falling to a low of $5.72. Today's drop saw the token move closer to its support level at $5.60, which has mostly been in place for the last week. Looking at the chart, the RSI also dropped to a floor of its own, with the index colliding with its support at 41.00. Should the index move below this point, we will likely...
---
St. Kitts and Nevis to Explore Possibility of Making Bitcoin Cash Legal ...


St. Kitts and Nevis will explore the possibility of making bitcoin cash legal tender by March 2023. The statement was made by St. Kitts and Nevis Prime Minister Terrance Drew as part of the Bitcoin Cash 2022 Conference held in the country, declaring that Bitcoin Cash mining activities will also be explored in the same way. Bitcoin Cash Could Become Legal Tender in St. Kitts and Nevis Next Year The Government of St. Kitts and Nevis will be exploring the possibility of declaring bitcoin cash legal tender as part of the process of introducing cryptocurrencies into the economy of the country. The announcement was made by Prime Minister Terrance Drew, who participated in the Bitcoin Cash 2022 Conference on Nov. 12. As part of his speech, Drew stated: I welcome the opportunity to dialog further with a view to exploring opportunities for Bitcoin Cash mining and making bitcoin cash legal tender in St. Kitts and Nevis by March 2023 once the safeguards to our country and our people are guaranteed. Drew explained that his country was aware of the possible advantages that adopting a cryptocurrency as a legal tender would bring, stating that many businesses on the island already accept bitcoin cash as a payment method. However, he was clear that this move could only be made after considering all the important aspects of such an endeavor, and complying with due diligence. The move would follow in the steps of countries like El Salvador, which declared Bitcoin legal tender in June...
---
Bitcoin Cash Price: Investors Must Avoid These Levels To Prevent Losses


Investors, who are keeping a close eye on Bitcoin Cash and want to avoid losses, should steer clear of these crucial price points. As of this writing, Bitcoin is still showing a little bit of bullishness, despite losing a few digits from its price. BTC retreated below the $20K mark, and now trades at $19,998, according to data from Coingecko. Short-term support for the bears came from rejection wicks at the $20.5k level. Even Bitcoin Cash, the fork of BTC, isn't immune to this issue. BCH is in such a jam, despite Bitcoin losing the $20k psychological support. There have been recent reports regarding a number of developments with potentially profound implications for BCH. This report indicates that Bitcoin Cash's transaction volume has been below the average of 27,734 daily transactions. Lower transaction volumes are a negative indicator to both potential and existing investors for BCH, thus this could be an issue. Bitcoin Cash: Formidable Wall For The Bulls Bitcoin Cash's value fell 35.50% between the July 29 rally and the September 19 low, before rebounding 17.40%. After that time, however, Bitcoin Cash's price remains stable. These days, you can buy Bitcoin Cash for as little as $96.559 and as much as $166.025. Furthermore, BCH has a support level at $112.246 and a resistance level at $125,912. Although CCI and Stoch RSI readings are optimistic, the stated resistance level remains a formidable obstacle for BCH bulls to overcome. Even though the Chaikin money flow inde...
---
Decentralized App BCH Bull Prepares for Launch, Platform Allows Users to...


Just recently the developers behind the Bitcoin Cash-centric project Anyhedge released the alpha version of the Anyhedge Whitelabel and since then, 284 smart contracts were created onchain, and more than $32,900 in funds hedged using the alpha protocol. Furthermore, this month, General Protocols, the engineers behind Anyhedge, revealed the team plans to launch a decentralized application (dapp) on the Bitcoin Cash blockchain that allows anyone to long bitcoin cash against a myriad of tradeable assets.General Protocols to Launch a Decentralized Application That Allows Users to Hedge or Long Bitcoin Cash, Anyhedge Alpha Whitelabel Recently Released In recent times, there's been a few different projects building within the Bitcoin Cash (BCH) ecosystem. One protocol called Anyhedge just released the protocol's alpha version, which allows users to create smart contracts onchain. Furthermore, the team behind Anyhedge, General Protocols, recently summarized the Anyhedge Extension, which was made possible after the new ruleset changes were applied to the BCH network last May. This month, General Protocols has plans to launch a dapp called BCH Bull, an application that allows people to long BCH against a number of tradeable assets. BCH Bull is a permissionless and noncustodial dapp built on the BCH chain. Tradeable assets that can be used to long or hedge bitcoin cash include assets like the U.S. dollar, bitcoin (BTC), ethereum (ETH), or the precious metal gold. 'Utilising the AnyHed...
---
Biggest Movers: BCH, APE Fall to 2-Month Lows on Wednesday


Bitcoin cash fell to a two-month low on Wednesday, as a red wave swept through cryptocurrency markets. The token dropped by over 10% during today's session, hitting its lowest level since July. Apecoin saw a similar fate, plunging by over 10%.Bitcoin Cash (BCH) Bitcoin cash (BCH) dropped to a two-month low in today's session, as prices plunged by over 10% earlier in the day. Following a low of $125.15 on Tuesday, BCH/USD slipped to a low of $111.37 during hump day. The decline sees bitcoin cash plunge below its long-term floor of $112.00, hitting its lowest point since July 18 in the process. As seen from the chart, this drop comes as the 14-day relative strength index (RSI) failed to break out of a ceiling at the 52 mark earlier this week. The index is now tracking close to a support point of 40.90, with bulls pushing prices back above the support point of $112.00. Historically, there has been a high level of bullish pressure at this point, and should this history repeat itself, we could see BCH move back towards $125.00 in coming days. Apecoin (APE) Apecoin (APE) also slipped in today's session, with the token hitting a multi-month low. APE/USD landed at a bottom of $4.24 earlier today, less than 24 hours after trading at $4.75. Like with BCH, today's decline in apecoin comes as prices moved below a key support point of $4.60. As a result of today's low, which saw prices drop by over 10%, APE hit its weakest point since July 14. The decline impacted the RSI, which also m...
---
Bitcoin Cash Loses 10% In Last 24 Hours, Despite 40% Hike In Trading Vol...


Bitcoin Cash had shed 24% of its value in the previous 12 days. Leading coins like Bitcoin (BTC) and Ethereum (ETH) have also experienced double-digit losses over the past 26 days as a result of the broader market slump. BCH support present at $113.2 Bitcoin Cash key resistance spotted at $117.44 BCH price currently trades at $115.65 Bitcoin Cash has already shed 10% of its value in the last 24 hours. This, despite enjoying 40% increase In trading volume in the last 30 days. Since the start of the month, the total market capitalization of cryptocurrencies has decreased by nearly 5%. The broader market slump has had an effect on Bitcoin Cash (BTC), which has a strong positive correlation with BTC. More so, BCH increased by 40% in value over the past 30 days, trading at $145.92 as of August 15. The assessments of BCH's price changes on a daily chart also did not provide optimistic information. Investors have steadily dropped their BCH holdings since August 19. Meanwhile, Relative Strength Index (RSI), Money Flow Index (MFI), and Chaikin Monkey Flow (CMF) were all pushed below their respective neutral zones by the increase in coin distribution. Bitcoin Cash Price Trading At $115.65 According to CoinMarketCap, Bitcoin Cash price is trading at $115.65 or up by 0.05% as of press time. The RSI was seen at 40 as per the time of writing. The coin had an MFI of 39 and a CMF of -0.20. The buy...
---
Bitcoin Remains At $21K But Bitcoin Cash Surges By 7%


The largest digital currency in the world, Bitcoin, is still fluctuating below the $22K price mark. Meanwhile, its daughter token, BCH, has recently gained some green bars, surging by 7%. BCH is the hard fork of Bitcoin. Its development is structurally and technically in line with those of Bitcoin. However, there's just one notable difference between these two digital tokens, which is Block Size. Segregated option was not the best answer to the scalability problem of BTC. They observed a loophole in implementing SegWit to tackle the issue with Bitcoin. This became the dawn of Bitcoin Cash. The transaction mechanism of the cryptocurrency places about 8MB of data on every created block. Moreover, on average, around 116 transactions are carried out every second on the system. This is enough transaction speed for BCH. However, more processing capacity is needed to create a larger block size. Such block sizes are necessary to support the network through its nodes. But regardless of this, the token has been gaining some heights since its creation in August 2017. Bitcoin Struggles To Claim $22K Price Mark There has been no relevant up or down trend for Bitcoin lately. It's currently going around the $21K mark. Also, several other digital currencies are facing the same difficulty, but there's an exception to this being BCH. Last week's bearish turn of the crypto market has affected most of the altcoins, and Bitcoin is no exception. Since then, it has been a struggle for the digital ...
---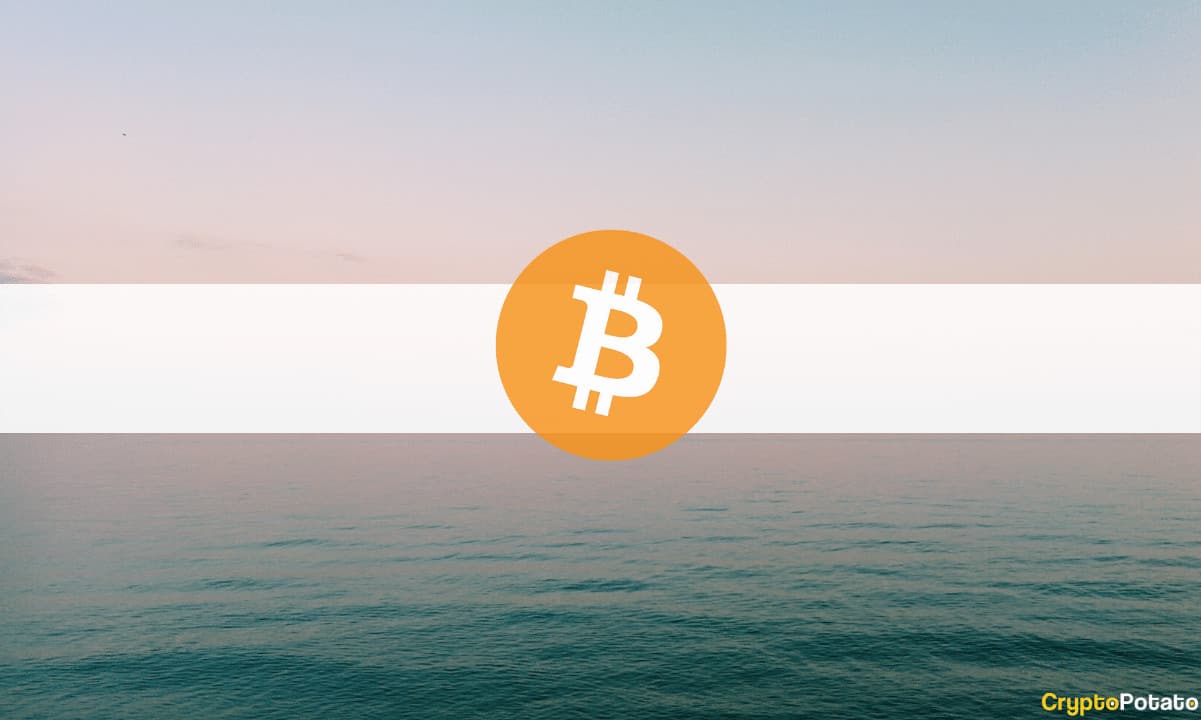 Bitcoin Cash Soars 7%, Bitcoin Stalls at $21K (Market Watch)


Bitcoin continues to fail to produce any significant price movements in either direction and has remained stuck around the $21,000 level. The alternative coins are also untypically stable on a daily scale, with Bitcoin Cash emerging as one of the few exceptions. Bitcoin Stalls at $21K Last week's extreme volatility, which pushed bitcoin south by over $4,000 in a matter of days, has not been replicated this week, at least for now. The last substantial price movement came during the weekend when BTC plummeted to a three-week low of $20,800 (on Bitstamp). It reacted well to this dip and quickly reclaimed the $21,000 level. Since then, the asset has remained relatively still around that line with a few minor price pumps and dumps that were halted immediately. As of now, it stands at just over $21,000, and its market cap is still above $400 billion. BTCUSD. Source: TradingView Bitcoin News While several crypto exchanges complained that the demand for their services declined after the summer crash, DBS said the BTC volume on its digital platform skyrocketed 4-fold. Bitcoin MVR Tripple Ribbon (consisting of 3MAs) suggested that the cryptocurrency's adverse price movements could continue in the following few weeks. BCH Emerges on Top Somewhat surprisingly, most alternative coins have failed to produce large price swings as well in the past 24 hours. Ethereum was quite volatile until recently. The hype surrounding the upcoming Merge had pushed the asset to a multi-month high of over $...
---
Bitcoin Cash BCH Sparks Light Of Hope, Can It Rally To $200 Resistance?


The price of Bitcoin Cash (BCH) has sparked a glimpse of hope against Tether (USDT) as it attempts to flip key resistance with eyes set on $200. The price of Bitcoin Cash in recent weeks has been more gloomy as many altcoins rallied and produced gains of double digits while BCH continues to range. (Data from Binance) Bitcoin Cash (BCH) Price Analysis On The Weekly Chart Weekly BCH Price Chart | Source: BCHUSDT On Tradingview.com From the chart, the price of BCH saw a weekly low of $112, which bounced from that area and rallied to a price of $130 after showing great recovery signs in recent weeks. BCH's weekly candle closed with bearish sentiment, with the new week's candle looking bullish, showing signs of strength after rejection from $135. The price has struggled to gain traction as it attempts to hold key support. If the price of BCH on the weekly chart maintains this structure, it could quickly return to $135 and form support above this range. To avoid falling below, the price of BCH must break and hold this support zone. Weekly resistance for the price of BCH - $135. Weekly support for the price of BCH - $112. Price Of BCH On The Daily (1D) Chart Daily BCH Price Chart | Source: BCHUSDT On Tradingview.com With more buy orders, the price of BCH could break to the upside after forming a range in a wedge.
---
Biggest Movers: BCH Higher to Start the Weekend, MATIC Hits 15-Month Low


On a day where bitcoin broke out of its $20,000 support point, BCH bounced on its own floor, climbing higher on Saturday. BCH was up by nearly 7% to start the weekend, whilst MATIC fell to its lowest point since last April. Bitcoin Cash (BCH) Despite yet another red wave in crypto markets on Saturday, BCH was able to evade this, and instead rose by almost 10%. BCH/USD hit an intraday peak of $123.31 earlier in the day, which came less than a day after falling to a low of $109.11. Friday's bottom was the lowest level BCH has traded at since February 2019, and came as prices fell below the recent support at $110. However, following this three-year low, bulls made a concerted effort to lift prices away from this point. As of writing, earlier gains have somewhat eased, with bitcoin cash trading around $5 lower than today's previous peak. Overall, prices are down nearly 30% from the same point last week. Polygon (MATIC) Whilst BCH moved away from a multi-year low, MATIC moved towards one, as prices slipped to start the weekend. On Saturday, MATIC/USD fell to a low of $0.3631, which is nearly 10% lower than yesterday's high of $0.406. Today's decline saw MATIC hit its lowest level in 15 months, following a rough three months which saw prices drop from $1.37. Despite this intense sell-off, MATIC continues to remain in the cryptocurrency top 20, however should this level of declines persist, it may face challenges to remain there. As of writing, the 14-day RSI is hovering slightl...
---
Caribbean Islands, Dubai, Mumbai — Bitcoin Cash Adoption Continues...


Bitcoin cash supporters are known for spreading adoption over the years and 2022 is no different. This year, the peer-to-peer cryptocurrency bitcoin cash has seen significant adoption throughout the islands of the Caribbean, alongside places like Dubai, and Mumbai.Bitcoin Cash Advocates Continue to Promote Peer-to-Peer Crypto Adoption According to the web page map.bitcoin.com, there are thousands of merchants worldwide that accept bitcoin cash (BCH) for goods and services. Moreover, if one was to visit the Reddit forum r/btc, they would notice a great deal of posts highlighting adoption in places like Dubai, Mumbai, St. Kitts & Nevis, and St. Maarten. Bitcoin.com News previously reported on St. Maarten's Parliament member, Rolando Brison, revealing he requested to get his entire salary converted into bitcoin cash. Map.bitcoin.com indicates there are over 160 merchants that accept BCH in the region. Bitcoin cash is now accepted by the platform Caribeeats (caribeeats.com) and BCH can be used to get food and groceries delivered in more than 15 different countries. Caribeeats services regions like Barbados, Dominica, Grenada, U.S., Jamaica, Montserrat, St. Kitts, St. Lucia, and more. As of today, https://t.co/jo5L9YGhz9 accepts #BitcoinCash! Try it today in #Antigua #BVI #Barbados #Bahamas #Caribbean #Grenada #GUYANA #London #Trinidad #USA https://t.co/K8GOsZM66j pic.twitter.com/SQxZRcVPAp - Roger Ver (@rogerkver) May 28, 2022 Numerous Reddit posts and map.bitcoin.com reveal B...
---
Bitcoin Cash to Include Bigger Integers and Native Introspection in Upco...


Bitcoin Cash is preparing to include two significant improvements in its upcoming upgrade. Programmed to happen on May 15, the Bitcoin Cash Improvement Proposals (CHIPs) approved to be included are CHIP-2021-03, which brings bigger script integers to the chain, and CHIP-2021-02, which has to do with the activation of native introspection opcodes, directed to simplify the writing of smart contracts called covenants. Bitcoin Cash Prepares Contract Focused Upgrade A new upgrade is on the horizon in the new one-year Bitcoin Cash upgrade schedule, modified from its previous six-month cycle during last year's upgrade. This time, the improvements to be included in the Bitcoin Cash blockchain were decided using CHIPs, Bitcoin Cash Improvement Proposals, that allow for public discussion of the community on the proposed upgrades. This new MO was also approved during last year's upgrade, which happened on May 15th, 2021. The improvements this year are directed to improve performance and ease the way of programmers into writing covenants, which are smart contracts that enact rules on how funds can be used in a transaction. The two CHIPS included in this upgrade aim to allow covenants to be more precise and more useful, extending their functionality. CHIPs Explained The first CHIP to be applied in BCH's upgrade is CHIP-2021-03, which introduces bigger script integers to the chain. The specification states that bigger, 64-bit integers will be allowed, and these integers will be able to be...
---
Wikipedia Stops Accepting BTC, ETH, BCH Donations After 8 Years


After a 3-month long debate among its community members, Wikimedia Foundation (WMF), the no-profit organization behind the online encyclopedia Wikipedia, has decided to stop accepting cryptocurrency donations. Before this decision, WMF used to accept contributions in Bitcoin, Ethereum, and Bitcoin Cash. A Wikimedia editor, Molly White, began a discussion in the Wikimedia community to reconsider its decision to accept cryptocurrency as a means of donation. This led to an online discussion among members from 10 January 2022 to 12 April 2022. Finally, voting was conducted where a majority of the community participants favored White's proposal. The arguments put forth against crypto donations included environmental unsustainability and damage to Wikimedia's reputation as accepting the donations meant endorsing whatever digital assets stand for. About 400 community members participated in the debate, and new and unregistered ones were excluded from the voting. The Wikimedia community voted for the discontinuation of crypto donations by 232 to 94, or 71.17%. Subsequently, they requested Wikipedia's parent organization to discontinue cryptocurrency donations. Wikimedia Discontinues Crypto Donations On May 1, Molly White broke the news on Twitter that Wikimedia has accepted the community's request and stopped accepting crypto donations. "The Wikimedia Foundation has decided to stop accepting c...
---
Bitcoin Reclaims $40K: Bitcoin Cash Skyrockets 13% (Market Watch)


Following several consecutive days of price falls, bitcoin reversed its trajectory and added a few thousand dollars. Most altcoins are also slightly in the green. Bitcoin Cash leads the way with a massive double-digit price surge. Bitcoin Taps $41K It's safe to say that the past week or so didn't go all that well for the primary cryptocurrency. It took a few swings at $47,000 at the start of the month, but the inability to decisively reclaim that level meant trouble. The bears gained control over the market and pushed BTC south. Thus, the asset firstly fell to $45,000 before it dumped to $43,000. The landscape worsened in the past few days as bitcoin slipped below $40,000 for the first time in about a month. Yesterday was a rather calm trading day, with BTC changing hands around $40,000 for most of it. However, the bulls reminded of their presence and drove bitcoin north hours ago. As a result, bitcoin spiked to its current level - just over $41,000. Nevertheless, being more than 5% down weekly means that BTC's market cap is still well below $800 billion. BTCUSD. Source: TradingView BCH Leads the Altcoin Recovery The alternative coins went through similar corrections lately. Now, though, most of the market shows the first signs of recovery. Ethereum dropped below $3,000 for the first time in weeks two days ago but reacted well at that point and now stands above $3,100. Binance Coin dipped beneath $400 but now trades north of $420. Ripple, Solana, Terra, Cardano, Avalanche, an...
---
Biggest Movers: WAVES Falls to 1-Month Low, BCH Over 10% Higher on Wedne...


WAVES fell to a one-month low during Wednesday's trading session, as prices dropped for a second consecutive session. This came as BCH rallied by over 10% on hump-day, hitting a five-day high in the process. Overall, the crypto market cap is 1.17% higher as of writing. Bitcoin Cash (BCH) As crypto prices slowly began to rise on Wednesday, BCH was easily one of the day's biggest gainers. Following a low of $295.20 on Tuesday, BCH/USD rose to an intraday high of $332.87 during today's session. This is the highest level BCH has traded at within the last week, and comes despite its value trading over 4% lower within the same period. Recent momentum in the market has seen prices decline, with BCH trading lower for the last seven out of ten sessions. However, following two consecutive days of gains, BCH is now trading at resistance of $335, with the RSI also hovering below its own ceiling. This level would be the 50.4 point, which has historically been an area of uncertainty, and birthed several bearish runs. Despite this, bulls could be looking to breach this ceiling, and target the $360 area. WAVES WAVES fell by as much as 11% during today's session, however losses somewhat eased as bulls returned to crypto markets this afternoon. Following a run which has seen it drop for ten of the last twelve sessions, WAVES has now fallen to its lowest level since March. As of writing, WAVES/USD hit an intraday low of $20.48, which is its lowest point since March 7, and comes as its recen...
---
Biggest Movers: BCH up 30% in the Last Week, ADA, HNT Higher on Tuesday&...


BCH has been one of the biggest gainers in the last week, and that momentum continued during Tuesday's session. As of writing this, ADA and HNT were also trading by over 10% higher, as bullish pressure remained within crypto markets. Bitcoin Cash (BCH) BCH was undoubtedly one of the biggest gainers on Tuesday, as it rose for its fourth session in the last five days. Following a low of $320.29 on Monday, BCH/USD climbed to an intraday high above $375 on Tuesday. Today's move came as prices surged past the recent resistance level of $334, and rose to their highest level since January 18. As a result of today's rally, BCH is now trading over 30% higher in the last seven days, with today's value climbing by 13.55%, as of writing. Looking at the chart, the 14-day RSI is now tracking at 72.19, which is easily the most price strength it has hit since last August. Logically, many will now be anticipating a reversal, however, with the 10-day and 25-day moving averages only just crossing, there could still be further gains. Helium (HNT) Although ADA rose by almost 10% earlier in today's session, it somewhat fell off from those highs, giving way to other big movers on Tuesday. One of these was HNT, which remained over 10% higher for the majority of today's action, climbing to an intraday high of $24.51 in the process. This follows on from yesterday's low of $21.26, which came after a selloff at the resistance level of $24.85. As of writing this, HNT is now slightly over this ceilin...
---
LATAM payment wallet AstroPay integrates crypto with BTC, BCH, LTC, and ...


AstroPay, a Latin American-based online payment service, announced it has integrated cryptocurrency with a new buy and sell option on its app and web app. The AstroPay wallet supports Bitcoin, Bitcoin Cash, Litecoin, and Cardano, and can be acquired in local currencies available in each country or USD. Further, the service allows users to trade supported cryptocurrencies with no purchase, trading, transfer, or maintenance fees. With the addition, AstroPay aims to expand its business to a wider range of users. The option is now available in selected emerging markets with plans to roll it out further. Mikael Lijtenstein, CEO at AstroPay "With this offering, we want to serve younger users who are more inclined to trade cryptocurrencies as they are digital natives. AstroPay has been operating with cryptocurrencies for over two years and we decided that now is the right time to offer our users the option to trade these digital assets." - Mikael Lijtenstein, Astropay CEO Holding a strong presence and solid experience in delivering payment solutions in emerging markets, AstroPay is now available worldwide and serves customers in Europe, Asia, Africa, and Latin America. AstroPay has offices in the UK and Latin America, with over five million users, 500 merchants, and more than 200 payment methods available globally. The post LATAM payment wallet AstroPay integrates crypto with BTC, BCH, LTC, and ADA appeared first on CryptoNinjas.
---
Ethereum Co-Founder Vitalik Buterin Talks Argentina, BCH, Stablecoins, S...


Vitalik Buterin, the co-founder of Ethereum, the second-biggest cryptocurrency by market cap, has reacted to some of his earlier beliefs in a new year's tweetstorm. The developer touched on some subjects including the rise of cryptocurrency in Argentina and how stablecoins are thriving in the country, how ethereum scaling is still a pressing concern for him, and the performance of bitcoin cash. Vitalik Buterin Reflects on Earlier Takes Vitalik Buterin, the co-founder of Ethereum, touched on some of his earlier opinions about some subjects and how these fare against the current state of affairs of the crypto landscape in a new year's tweetstorm. Buterin started by remembering an article that talked about how bitcoin could help Argentinians and Iranians back in 2019, where he concluded this was due to its uncensorable and international character instead of due to its scarcity that this could happen. Buterin's vision on this was 'generally correct', according to its views. On this, he stated: My verdict: generally correct. Cryptocurrency adoption is high but stablecoin adoption is really high too; lots of businesses operate in USDT. Though of course, if USD itself starts showing more problems this could change. The stablecoin sector has grown significantly this year, with Tether, the biggest stablecoin project, reaching a market cap of $78 billion. Decentralized alternatives like UST, the main stablecoin of the Terra environment, also thrived...
---
More Bitcoin Cash (

#BCH

) News