| | | |
| --- | --- | --- |
| | Banano | #BAN |
---
| | | | | |
| --- | --- | --- | --- | --- |
| BAN Price: | $0.00608 | | Volume: | $19.9 K |
| All Time High: | $0.06 | | Market Cap: | $8.7 M |
---
---
| | | | | |
| --- | --- | --- | --- | --- |
| Circulating Supply: | 1,435,984,158 | | Exchanges: | 2+ |
| Total Supply: | 3,090,431,352 | | Markets: | 3+ |
| Max Supply: | — | | Pairs: | 13 |
---
---
---
The price of #BAN today is $0.00608 USD.

The lowest BAN price for this period was $0, the highest was $0.00608, and the exact current price of one BAN crypto coin is $0.00607598.

The all-time high BAN coin price was $0.06.

Use our custom price calculator to see the hypothetical price of BAN with market cap of BTC or other crypto coins.
---
---
The code for Banano crypto currency is #BAN.

Banano is 4.2 years old.
---
---
The current market capitalization for Banano is $8,725,014.

Banano is ranking downwards to #595 out of all coins, by market cap (and other factors).
---
---
There is a modest daily trading volume on #BAN.

Today's 24-hour trading volume across all exchanges for Banano is $19,945.
---
---
The circulating supply of BAN is 1,435,984,158 coins, which is 46% of the total coin supply.
---
---
---
---
---
---
---
---

BANANO Monthly Update #57 (January 2023)


This BANANO Monthly Update January 2023 summarizes all important news from the BANANO ecosystem in December 2022, which was the 57th month since the BANANO main-net launch. The idea of those monthly updates is to keep our community informed, provide a good starting point for new people looking at the project, and to be transparent about BANANO's ongoing distribution activities and community growth. — BANANO Ecosphere News from December 2022 (newest first). — 2022–12–31 BANANO BANAcademy awards show 2022 2022–12–30 JungleTV Event Announcement: Nifty NFT Raffle 2022–12–29 Next Gen Needs Crypto! BANANO featured in cointelegraph article 2022–12–29 Wrapped Banano (wBAN) Defi Farms Update 2022–12–27 Jungle TV Event Announcement: Tunesday 2022–12–25 The Freerice Banano team reached 100 million grains! 2022–12–25 Merry Xmas! 2022–12–23 [Community Event] Banano World Juniors of Hockey Pickems 2022–12–22 BANANO Monthly Update #56 (December 2022) 2022–12–21 Community Project Announcement: Potassius Beta Wallet 2022–12–20 Community Project: JungleTV Tunesday Scheme Instrumental Event 2022–12–20 Community-organized event: Age of Empires Tournament Update 2022–12–20 Interview with BANANO Contributor Airtune 2022–12–19 BANANO included in Exodus Wallet Voting 2022–12–19 BANANO Xmas Bango Event 2022–12–18 BANANO Xmas Giveaway at Reddit 2022–12–16 BANa...
---

Wrapped Banano (wBAN) Zaps


A new release of the dApp (v2.6.0) is now available and brings plenty of new features and improvements. — Zap in / Zap out - This is the major feature introduced in the version.Due to high gas prices, we couldn't test zaps on Ethereum. You can still deposit the "old way" if you want to wait for an official confirmation this is working on Ethereum as well. Zaps on all other networks have been sucessfully tested! When compounding your hard earned wBAN you had to manually perform plenty of actions: swap half of your earned wBAN, via the DEX page, add more liquidity in the pool from wBAN and the other token, via the DEX page, deposit your liquidity pool token in the farm, Now you can easily zap in from either wBAN or the other token and have most of the process automated for you. You don't need to open any DEX page anymore.Example providing liquidity from 100% wBAN The process is pretty straightforward: zap your tokens (wBAN or the other one) into LP liquidity tokens A new contract will do for you the swap and provide liquidity (so steps 1. and 2. from above process), deposit your LP tokens into the farm, Zap out is almost the same: once you withdraw your liquidity pool tokens from the farm, you will be able to zap out to either wBAN or the other token. This will remove your liquidity (no need to open a DEX page anymore) and ensure all your liquidity is converted to the zap out token you picked.Example r...
---

BANANO Monthly Update #56 (December 2022)


This BANANO Monthly Update December 2022 summarizes all important news from the BANANO ecosystem in November 2022, which was the 56th month since the BANANO main-net launch. The idea of those monthly updates is to keep our community informed, provide a good starting point for new people looking at the project, and to be transparent about BANANO's ongoing distribution activities and community growth. Also, the BANANO team wishes everyone a very Merry x-mas! — BANANO Ecosphere News from November 2022 (newest first). — 2022–11–29 BANANO Monthly Update #55 (November 2022) 2022–11–29 wBAN farm on Ethereum has been extended, 450k BAN rewards! 2022–11–24 Community project: BananoSports Betting Pools Announcement 2022–11–23 JungleTV Event: Rice Night- Food Videos Edition 2022–11–19 BANANO Cookie's Cup — Mario Kart Tour Tournament 2022–11–19 cryptomonKeys Colouring Contest: Winter Edition 2022–11–16 XGO x Banano Announcement 2022–11–13 Banano Sundays Community Call #27 2022–11–11 BANANO FIFA World Cup 2022 Community Event Announcement 2022–11–08 BANANO ENS Party 2022–11–10 BANANO sending commiserations to FTX victims 2022–11–06 BANANO Bancademy Awards 2022 Announcement 2022–11–06 Dungeons & Banano's D&D Live Stream: The Icebox with JungleTV! 2022–11–05 Banano BoomPow Update 2022–11–01 Wrapped Banano (wBAN) is now Live on Ethereum and ...
---

Wrapped Banano (wBAN) is now Live on Arbitrum and SushiSwap!


TLDR: Go to wrap.banano.cc, select Arbitrum network, do the bridge setup and you're ready to start wrapping your BAN, swapping and soon farming. — Transaction Fees - Gasless wraps & swaps are enabled on Arbitrum: you can start your Arbitrum journey only from BAN! Like for the other network having gasless feature enabled (all but ETH) you can do a single gasless wrap if you never wrapped before, and a single gasless swap if you don't already hold a lot of ETH on Arbitrum. This is to make onboarding into Arbitrum a little easier. For transactions after that, expect wrap/unwrap transaction fees to be about $0.05 and "complex swap" to be close to $0.15 (at current prices).Remember the permit feature we added for wBAN? wBAN dApp uses the same principles now for the farms (Ethereum & Arbitrum networks only): you don't need to approve the LP tokens for the farms. When you'll make a deposit, it will ask for a permit signature, then submit the deposit transaction, to have both approval and deposit done in a single transaction. — Farming - Attention monkeys, this time the farming period will start 24h after this annoucement is made. This should give you plenty of time for setting up and staking your liquidity, and be on the first line to grab the following juicy rewards: A single farm is available, for wBAN-ETH liquidity. This farm will distribute an initial round of rewards of 500k wBAN until Dec 31...
---

BANANO Monthly Update #55 (November 2022)


This BANANO Monthly Update November 2022 summarizes all important news from the BANANO ecosystem in October 2022, which was the 55th month since the BANANO main-net launch. The idea of those monthly updates is to keep our community informed, provide a good starting point for new people looking at the project, and to be transparent about BANANO's ongoing distribution activities and community growth. — BANANO Ecosphere News from October 2022 (newest first). — 2022–10–30 Banano Sundays Community Call #26 2022–10–26 Community Event Announcement: Haunted Mansion Bash 2022–10–25 BANANO Monthly Update #54 (October 2022) 2022–10–23 Community Event Announcement: Creepy Costumes and Monster Makeup 2022–10–21 Banano Sundays Community Call #25 2022–10–17 cryptomonKeys Event announcement: Horror stories on cryptomonKeys 2022–10–16 Event announcement: Spooky Bango 2022 2022–10–14 Community Event announcement: Wicked Mask 2022–10–07 Community Event announcement: All in for your Life — Poker Tournament 2022–10–05 Community Event announcement: Banano Hit'Em Up — MLB Bracket Pick'em 2022 2022–10–03 Community Project Announcement: Dungeons & Banano: Ban Games Halloween Edition (Part 2) 2022–10–03 Giveaway at Banano Community Project/Faucet Nanswap 2022–10–02 Community Project Announcement: Pelion.cc 2022–10–02 Celebrating 4.5 years of BANANO (Red...
---

Wrapped Banano (wBAN) is now Live on Ethereum and Uniswap!


TLDR: Go to wrap.banano.cc, select Ethereum network, do the bridge setup and you're ready to start wrapping your BAN, swapping and farming. Have a look at Transaction Fees section below, though. — Why wBAN on Ethereum? - Monkeys may wonder why we made the bridge available on Ethereum, one of the blockchains with the highest transaction fees.No, that's not the reason ;) After careful consideration, we have decided that we are finally ready to graduate from "fee-less" to "more fees than you want to shake a banana at". 🍌 Here are some reasons we're crossing this bridge: Having wBAN on Ethereum may enable us to get more traction with DeFi users who don't know about Banano., Ethereum ecosystem is a very vibrant one. It might enable synergies with other projects. Who wants to buy an ENS domain from wBAN (swapped to ETH)? ;), Lastly we are hoping to get higher TVL and volumes., — Farm - A single farm is available, for wBAN-ETH liquidity. This farm will distribute at a rate of 500k wBAN over 4 weeks, but this may be revisited after this initial round of rewards. — Transaction Fees - Gasless wraps & swaps are not enabled for quite obvious reasons. It is wise to wait for low gas prices to submit your transactions. Usually weekends have lower gas prices, and the 1am-3am UTC interval is often a good one.Remember the permit feature we added for wBAN? wBAN dApp uses the same principles now...
---

BANANO Monthly Update #54 (October 2022)


This BANANO Monthly Update October 2022 summarizes all important news from the BANANO ecosystem in September 2022, which was the 54th month since the BANANO main-net launch. The idea of those monthly updates is to keep our community informed, provide a good starting point for new people looking at the project, and to be transparent about BANANO's ongoing distribution activities and community growth. — BANANO Ecosphere News from September 2022 (newest first). — 2022–09–30 Community event announcement: Paranormal Emoji Contest 2022–09–29 BANANO Monthly Update #53 (September 2022) 2022–09–25 Banano-Chan's JungleTV TakeOver 2022–09–18 Community events announcement: Halloween Events! 2022–09–17 Official BANANO giveaways at Twitter and Reddit 2022–09–15 BANANO Hackathon — Booster 2 Winners Announcement! 2022–09–14 Hotbit Banano withdrawals have been enabled 2022–09–13 PRE-MORTEM: Bananochan's JungleTV takeover 2022–09–06 BANANO featured on Nano Community Twitter Space 2022–09–05 Community event announcement: monKeypicK'em — Win cryptomonKeys NFTs & Banano for picking NFL games 2022–09–05 Community project announcement: waxp.rentals goes live 2022–09–04 Community project announcement: Banano.pictures: a new interactive faucet 2022–09–04 BANANO Community Calls #22 Recap 2022–09–04 Community-organized Event: BANANO Emmys 2022 2022–...
---

BANANO Monthly Update #53 (September 2022)


This BANANO Monthly Update September 2022 summarizes all important news from the BANANO ecosystem in August 2022, which was the 53rd month since the BANANO main-net launch. The idea of those monthly updates is to keep our community informed, provide a good starting point for new people looking at the project, and to be transparent about BANANO's ongoing distribution activities and community growth. — BANANO Ecosphere News from August 2022 (newest first). — 2022–08–30 BANANO Monthly Update #52 (August 2022) 2022–08–28 JungleTV Tunesday EVent Announcement: Suprise Theme Edition 2022–08–28 Community Event Announcement: LowCostPlay Contest 2022–08–26 BoomPow V2 Dashboard release 2022–08–23 Community Event Announcement: Monkey Web Coding Challenge #3 2022–08–21 Banano Sundays Community Call #21 2022–08–19 Community Event Announcement: Banano MTV Video Music Awards 2022 2022–08–17 JungleTV Update: SoundCloud tracks can now be enqueued on JungleTV 2022–08–16 Community Event Announcement: Potassium Bullet Tournament 2022–08–15 Banano Sundays Community Call #20 2022–08–13 Dungeons & Banano LiveStream with JungleTV 2022–08–11 Announcing BoomPoW V2 — A complete rewrite and redesign of the BoomPoW protocol 2022–08–01 JungleTV Tunesday Theme: 2010's All-time BANANO News list at news.banano.how — What the Fork is BANANO?. — For those of you...
---

Booster 2 Winners Announcement!


The last couple weeks have soared by & Booster 2 has come to an end! This year there was fierce competition in both categories, with 20 New and 12 Existing projects submitted. Our panel of judges have deliberated over the submissions and would like to say THANK YOU to all the participants as well as congratulate the highest scored projects, found below. — New Projects - New Projects are efforts that were previously not available or released to the rest of the Banano ecosystem. — #1. Banano NFTs Protocol & Wallet Designs. — A collection of guides, libraries & protocol for issuing and viewing Banano NFTs. There have been major improvements to the libraries used to view & mint NFTs, as well as a new minting guide & NFT wallet designs for Banano Honey. — #2. Banano Casino. — Banano Casino is a highly-polished gambling site that supports three different game types — Roulette, Crash, and Dice. — #3. Banano MINT. — Banano MINT is sleek UI used to view, mint & send NFTs. The minting of NFTs currently requires a manual approval. — #4. Pelion Vault. — Pelion Vault is a desktop wallet used to generate, store, and recover private keys for Banano wallets. It is currently in an Open Beta. — #5. Banano Icecream. — Banano Icecream is an attractive NFT metadata block explorer. — #6. Moonano. — Moonano is a Banano explorer that ...
---

Kalium APIs & Backend Rebuilt From the Ground Up


Today we are announcing the third generation of the Kalium APIs and Backend. The new backend has already replaced the old one and existing users should notice no difference or interruption in service. If you do experience new problems, file a detailed bug report, so we can address it right away.The 3rd Generation Kalium Backend Uses GO — 4 Years of Kalium - Kalium turned 4 years old last month 🥳! It has evolved significantly since its inception on its journey to become the beloved, potassium-rich storage for BANANO that it is today. The APIs & Backend specifically have experienced 3 different variations and generations, including the one that has launched today. Here's a brief summary of the history of the (backside) of the Kalium app. — First generation, nano wallet company, python+tornado. — The first generation backend was a fork of the nano wallet company server. Which is a very simple service based on the Python Tornado Framework. The server quickly became difficult to maintain as we added new features and expanded functionality. Tornado's coroutine implementation predates the python native implementation by several years, this resulted in more difficulty during development and a lack of compatibility with third-party libraries. In addition, the server was just generally inefficient and slow. — The second generation, python+aiohttp. — After less than a year, it was decided t...
---
---
---
Ban on Crypto Mining in Residential Areas Proposed in Russia


Advisors to the Kremlin have suggested that home crypto mining should be banned in Russia, or in some of its regions. The stated motive for the proposal is to prevent fires in residential buildings. Amateur miners have been blamed for high loads on the grid causing breakdowns and blackouts. Energy Experts Want to Prohibit Mining Cryptocurrency in Russian Homes The Energy Committee of the State Council, an advisory body to the Russian president, has recommended imposing a ban on the minting of digital currencies in residential areas. Its members believe the measure will reduce fire hazards, local media reported. The idea is to completely prohibit the production of cryptocurrencies in apartment blocks and houses in the country, or at least in parts of Russia experiencing energy deficits. Among them are Moscow and the Moscow Oblast, the region adjacent to the Russian capital. The crypto-related activity, which is a source of additional income for many ordinary Russians, especially in places with access to cheap electricity, is not regulated yet. A bill tailored to do that is currently under review in the State Duma, the lower house of Russian parliament. The energy experts also suggested that the federal government should grant regional authorities powers to impose additional taxes on cryptocurrency mining, the daily Izvestia revealed in a report, quoting the minutes from a meeting of the committee held in mid-December. Anton Tkachev, member of the State Duma Committee on Infor...
---
Binance Banking Partner to Ban Crypto Trading Transfers Under $100K


Clients of one of the banks facilitating fiat operations with Binance will not be able to trade crypto through SWIFT transfers of less than $100,000. The transaction minimum, aimed at reducing exposure to digital assets, will be introduced by the financial institution in February.Bank Working With Binance Sets $100,000 Transaction Minimum for Crypto Traders A bank serving some clients of the world's largest cryptocurrency exchange, Binance, will only process customer transactions exceeding $100,000, starting from the first day of February. The new minimum will be imposed as part of the lender's decision to limit its exposure to digital-asset markets. "One of our fiat banking partners, Signature Bank, has advised that it will no longer support any of its crypto exchange customers with buying and selling amounts of less than $100,000 as of February 1, 2023. This is the case for all of their crypto exchange clients," Binance said in a statement shared with Bloomberg on Saturday, elaborating: As a result, some individual users may not be able to use SWIFT bank transfers to buy or sell crypto with/for USD for amounts less than 100,000 USD. The measure concerns retail traders with accounts serviced by Signature and the exchange assured customers it's actively seeking a new partner for SWIFT transfers in U.S. dollars. SWIFT is the most widely used global system for interbank transfers. Only 0.01% of Binance's monthly users are serviced by Signatur...
---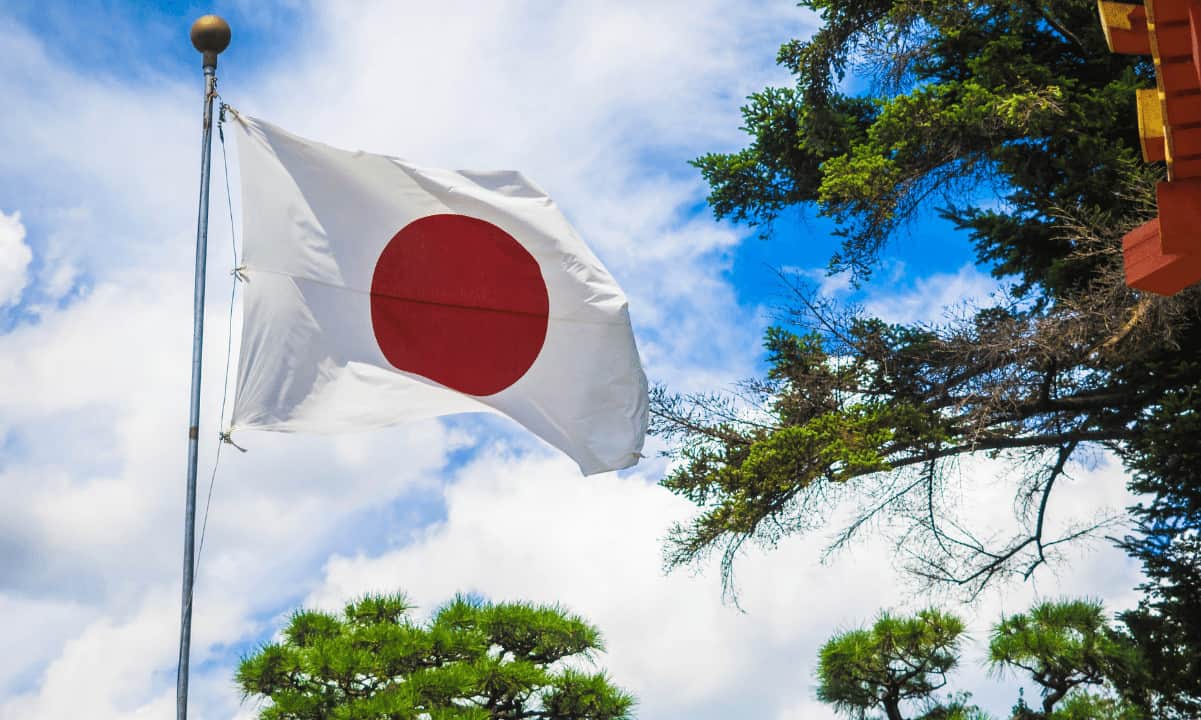 Japanese Regulators May Reverse Ban on Foreign Stablecoins: Report


Japan became one of the first big countries to establish a legal framework for stablecoins in June. Six months later, it is taking yet another crucial step to tweak the existing ban as the Financial Services Agency (FSA) is looking to lift the ban on foreign-issued stablecoins. It is still unclear which tokens will be made available. However, Circle and Coinbase-backed USDC and Tether's USDT are expected to make a comeback. As per the report by the local news agency Nikkei, the new stablecoin regulation is likely to be introduced in 2023. Japan's Easing Stance on Stablecoins Under the new rules, distributors will be tasked with handling the stablecoins instead of the foreign issuers to protect their value. The digital asset exchanges in the country will be able to handle stablecoin trading under the condition of asset preservation by deposits and an upper limit of remittance. The FSA has proposed a maximum amount of remittances for such stablecoins to be capped at 1 million yen (or $7,500 per transaction). For domestically minted stablecoins, on the other hand, the issuer will be required to prepare assets as collateral. Moreover, only banks, fund transfer service providers, and trust companies can be issuers in the Japanese stablecoin market. The FSA will mandate stablecoin distributors to record transaction details such as user names as part of anti-money laundering (AML) measures. The financial regulator also plans to start collecting feedback on proposals for its draft gu...
---
Russia to Ban Banks From Using Messengers Like Telegram to Contact Custo...


Financial institutions in Russia will not be able to communicate with clients through instant messengers based outside the country, local media revealed. A new law passed by the State Duma also prohibits banks from using chats to send personal data and payment documents.Bill Restricts Russian Banks and Brokers From Sending Sensitive Information Through Foreign Messengers Banks in the Russian Federation will not be allowed to contact their customers on a number of popular messengers, according to new legislation approved by the lower house of parliament. The ban applies to foreign-based platforms. A list of the affected apps is yet to be published by Roskomnadzor, the Federal Service for Supervision of Communications, Information Technology and Mass Media, but Telegram, Whatsapp, Viber, and the like fit the description, the business daily Kommersant reported. The draft law, passed by the State Duma in the third reading, also restricts the use of this type of messaging service for correspondence containing sensitive information like personal data or documents related to payments and money transfers. The restrictions concern not only banks but all other financial organizations as well, including brokers, companies operating in the securities market, management firms, investment funds, and private pension funds and depositories, the article details. Digital Development Ministry to Oversee the Implementation of the New Restrictions According to Anatoly Aksakov, head of the parlia...
---
The United States Might Need to Ban Crypto, Says Banking Committee Chief


U.S. Senator and chairman of the Senate Banking Committee, Sherrod Brown (D-OH), spoke on Sunday about what actions regulators need to take after the implosion of FTX. He suggested that crypto may be something that "ought to be banned" if not for the risk of sending the industry offshore. Banning Crypto Speaking with NBC's Chuck Todd on Meet the Press, Brown agreed that Sam Bankman-Fried – FTX's former and disgraced boss – used political favor and donations to create an illusion of credibility around himself, presenting a flaw within the current political system. However, he claimed the FTX collapse represents just one large part of the dangers of crypto, which includes Ponzi schemes, poor consumer protections, and national security threats. Among those threats are "Korean cybercriminals," "drug trafficking," "human trafficking," and terrorist financing. Brown said he'd already asked the secretary of the Treasury to conduct a government-wide assessment of crypto involving various regulatory agencies. He noted that the Securities and Exchange Commission (SEC) has been particularly aggressive, but that legislative action may also be necessary. "I've spent much of the last year and a half in this job… trying to educate the public about crypto and the dangers that it presents to our security as a nation, and to consumers that get hoodwinked by it," ...
---
Canadian Securities Regulators Ban Crypto Margin Trading


With FTX's collapse spurring global regulators into action against the crypto industry, the Canadian Securities Administrators (CSA) are no exception. On Monday, the association announced an expanded ruleset pertaining to crypto trading platforms in Canada, which would bar them from offering margin or leverage trading to Canadian clients. No More Leverage As announced by the regulator on Wednesday, its new rules will apply to any platform within the country subject to securities legislation, including crypto trading platforms that are yet to register. Unregistered platforms will soon be given a deadline by which they must submit a pre-registration undertaking (PRU) to its principal regulator, in which it promises to comply with the requirements expected of already registered entities. If they don't, they may face enforcement action. The expanded terms for compliant platforms include requirements to keep Canadian clients' assets held with an "appropriate custodian," and to segregate those assets from the company's proprietary business. They also prohibit "offering margin or leverage for any Canadian client." "Custodians will generally be considered qualified if they are regulated by a financial regulator in Canada, the U.S., or a similar jurisdiction with a supervisory regime for conduct and financial regulation," read the regulator's statement. Though the regulator did not mention ...
---
Full Ban on Crypto in Russia Would Be Counterproductive, Rosfinmonitorin...


Russian citizens and businesses already own cryptocurrencies, which is why a complete crypto ban would be counterproductive, according to a top executive of Rosfinmonitoring, Russia's financial intelligence agency. At the same time, the regulator supports prohibiting payments with digital coins and their advertising.Rosfinmonitoring Backs Government's Strategy to Strictly Regulate Cryptocurrencies in Russia The Federal Financial Monitoring Service of the Russian Federation (Rosfinmonitoring) supports the adoption of strict rules for cryptocurrencies, as per the regulatory concept approved by the government, the agency's Deputy Director Herman Neglyad said in an interview with Izvestia. However, the official also indicated to the Russian daily that a full ban is unlikely, elaborating: We understand that citizens and legal entities already own digital currency and in such conditions, it would be counterproductive to introduce a complete ban on the circulation of cryptocurrencies. Neglyad explained that Russia's financial watchdog favors proposals to prohibit settlements in cryptocurrencies and their advertising, as envisaged in a bill submitted to the lower house of Russian parliament in November. It also recognizes the need to raise awareness about the nature of cryptocurrency as a high-risk asset. "We believe that virtual assets or digital currencies should be legally equated to property, which entails their recognition as the subject of crimes,&...
---
Elon Musk Lifts Twitter Ban On Dogecoin Accounts; DOGE Pumps 7% – ...


Amidst all of the hustle and bustle surrounding the reorganization of Twitter and the revelations of the 'Twitter Files,' Elon Musk took the time a few hours ago to fix a pressing problem for the Dogecoin community. In recent days, Musk had declared war on the spam bots on Twitter. In doing so, the algorithm and the Twitter team may have been a bit too harsh. Musk Stands By For The DOGE Community Dogecoin founder Billy Markus wrote on Twitter that more than a dozen Dogecoin Twitter accounts were suspended last weekend, even though they were mainly just tweeting DOGE memes. Markus wrote that these accounts were unjustly suspended: A whole bunch of accounts of people who, as far as I know, generally don't do anything but tweet memes and positivity are being suspended. Pretty weird man. Twitter CEO Elon Musk, who through a representative is part of the Dogecoin Foundation's five-member advisory team alongside Markus and Vitalik Buterin, responded to the tweet within three hours. Musk wrote that his Twitter team had been a bit too aggressive with the suspension of spam bot accounts. 'Team was a bit too intense with spam/bot suspensions. Moving to chill mode,' Musk replied. Dogecoin founder Markus then confirmed that the accounts have been reactivated 'Welcome back Doge accounts. ty @elonmusk,' Markus added. welcome back doge accounts ty @elonmusk — Shibetoshi Nakamoto (@BillyM2k) December 5, 2022 Remarkably, this wasn't the only incident where Elon Musk showed his love ...
---
NY Attorney General Urges Congress to Ban Crypto in Retirement Accounts


New York Attorney General Letitia James has urged Congress to pass a law prohibiting crypto investments in retirement accounts. 'Hardworking Americans should not have to worry about their retirement savings being wiped out due to risky bets on unstable assets like cryptocurrencies,' she stressed.NYAG Letitia James Urges Congress to Prohibit Crypto Investments in Retirement Accounts New York Attorney General Letitia James announced Tuesday that she has 'urged congressional leaders to adopt legislation that would prohibit investing retirement funds in digital assets, such as cryptocurrencies, digital coins, and digital tokens.' In the letter she sent to Sen. Ron Wyden (D-OR), Sen. Mike Crapo (R-ID), Rep. Richard Neal (D-MA), and Rep. Kevin Brady (R-TX) Tuesday, James wrote: On behalf of the people of the state of New York, I urge Congress to pass legislation to designate digital assets — e.g., cryptocurrencies, digital coins, and digital tokens — as assets that cannot be purchased using funds in Individual Retirement Accounts (IRAs) and defined contribution plans, such as 401(k) and 457 plans. James provided a few reasons why cryptocurrencies are too risky to be allowed in retirement plans. In addition to having no intrinsic value, she said they are extremely volatile and 'often an instrument for fraud and crime.' The attorney general also referenced the terra crash and FTX meltdown, both of which were followed by crypto market sell-offs. Crypto exchange FTX filed f...
---
Amendments to Russia's Digital Asset Law Aim to Allow Mining, Ban Crypto...


Russian lawmakers have proposed changes to the current law "On Digital Financial Assets" in order to regulate crypto mining while banning the circulation of cryptocurrencies in the country. The legislation also prohibits the non-targeted advertising of crypto-related products and services.New Attempt to Legalize Cryptocurrency Mining in Russia After months of deliberations, efforts continue in Moscow to establish a more comprehensive regulatory framework for cryptocurrencies. The latest initiative in that direction comes from a group of high-profile deputies from the lower house of parliament, the State Duma, including the head of the Financial Market Committee, Anatoly Aksakov. The lawmakers have filed a bill amending the law "On Digital Financial Assets," in force since January of 2021. The draft is meant to regulate the extraction of cryptocurrencies as well as the taxation of the generated income. It permits the sale of the minted coins "without using Russian information infrastructure" or through authorized entities operating "within experimental legal regimes." The document introduces a detailed definition of crypto mining which makes reference to the use of computing equipment and distributed ledger technology. It also describes mining pools and obliges miners to share information with the state in accordance with the tax legislation of the Russian Federation. Under the proposed provisions, crypto mining activities will b...
---
Coin Center Sues US Treasury Over Tornado Cash Ban — Lawsuit Says ...


The non-profit that focuses on policy issues facing cryptocurrencies, Coin Center, has filed a lawsuit against the Treasury department, the secretary of the Treasury Janet Yellen, and the Office of Foreign Assets Control's (OFAC) director Andrea Gacki. Coin Center's court filing says that the government's sanctioning of Tornado Cash exceeds the Treasury's statutory authority. The Coin Center lawsuit insists that Americans have a right to privacy and a right to protect their property, as Tornado Cash can be used for these benefits in a legitimate fashion.Coin Center's Lawsuit Insists the US Treasury and OFAC Banning Tornado Cash Exceeded Their Statutory Authority Coin Center is following Coinbase's lead as it has sued the U.S. Treasury over the Tornado Cash ban, according to a court filing registered on October 12. Coinbase announced its lawsuit against the government's department on September 8, 2022, in a blog post called 'Defending Privacy in Crypto.' The non-profit Coin Center, an organization that specializes in addressing policy toward cryptocurrencies and blockchain tech, hinted at engaging with the Treasury on August 15. The blog post published in mid-August said that by the U.S. Treasury treating autonomous code as a 'person,' 'OFAC exceeds its statutory authority.' The lawsuit filed on Wednesday names OFAC director Andrea Gacki, and the current secretary of the Treasury Janet Yellen. The suit highlights that the Treasury's 'defiance of this statutory element assumes ...
---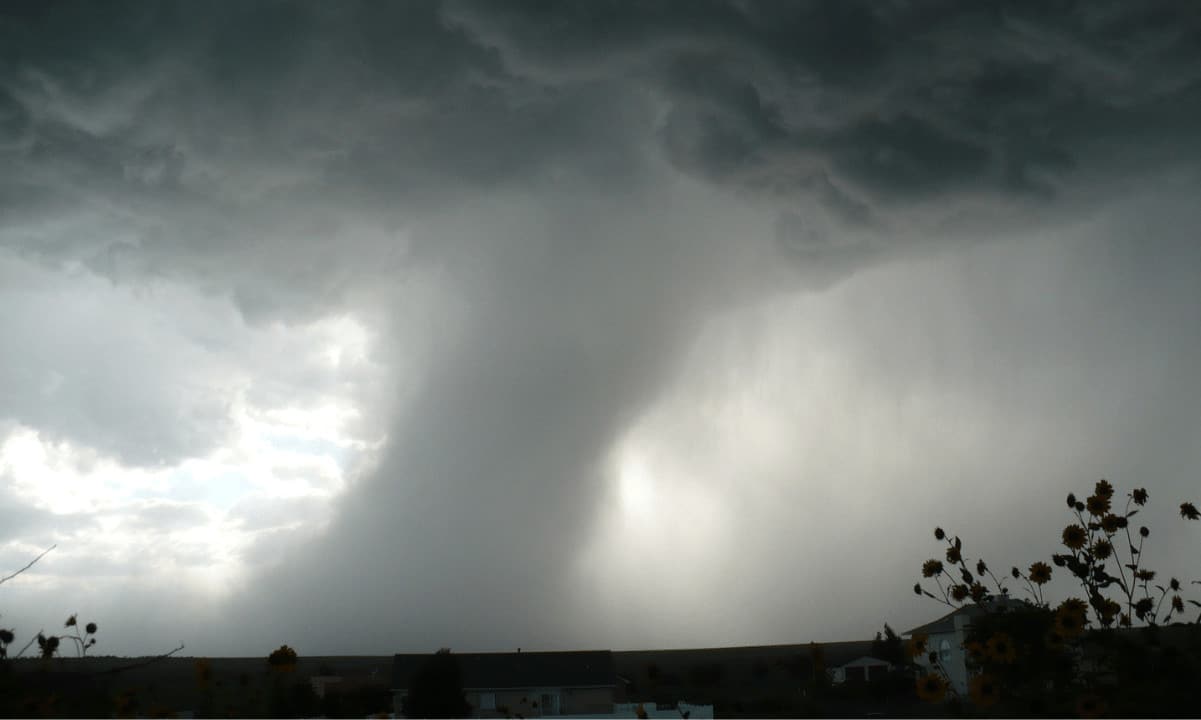 GitHub Reverses Tornado Cash Ban But There's a Catch


The US Office of Foreign Assets Control (OFAC) assigned popular crypto tumbler Tornado Cash as an entity on the Specially Designated Nationals (SDN) sanction list last month which triggered an outcry from privacy and free speech advocates. Subsequently, Microsoft-owned GitHub removed its source code as well as terminated the user accounts of three individuals who contributed code to the project. In a recent turn of events, the platform unbanned the coin mixer and contributors on the platform. Notifying that the repos are, however, currently in 'read-only' mode, Ethereum dev Preston Van Loon tweeted that the hosting service is yet to reverse all actions and return the repositories to their former status. Loon believes the move is still 'progress from an outright ban.' Clarification on Interaction With Tornado Cash Tornado Cash's return to GitHub follows clarification guidance issued by the United States Department of the Treasury earlier this month that states merely 'interacting' with ??s open-source code, with certain provisions, would not violate sanctions imposed by the OFAC. 'U.S. persons would not be prohibited by U.S. sanctions regulations from copying the open-source code and making it available online for others to view, as well as discussing, teaching about, or including open-source code in written publications. Similarly, U.S. persons would not be prohibited by U.S. sanctions regulations from visiting the Internet archives for the Tornado Cash historical website, no...
---
Twitch Reveals When it Will Ban Crypto Gambling Livestreams


The controversial crypto gambling sessions anchored by Twitch celebrities and live-streamed to their followers will be banned effective October 16, Twitch said in a statement. It mentioned that Stake.com, Rollbit.com, Duelbits.com, and Roobet.com, the most notable crypto gambling sites using its platform, will no longer be able to use it to stream their activities. Going forward, Twitch will identify other crypto gambling sites and disable their access to its platform. Twitch Bans Gambling Livestreaming 'Gambling content on Twitch has been a big topic of discussion in the community, and something we've been actively reviewing since our last policy updates in this area. Today, we want to update you on our plans... So, we'll be making a policy update on October 18th to prohibit streaming of gambling sites that include slots, roulette, or dice games that aren't licensed either in the US or other jurisdictions that provide sufficient consumer protection,' Twitch said in its statement. The company also added that it already has a policy to prohibit sharing of links or referrals that feature slots, roulette, or dice games but these rules were being circumvented. 'We will continue to allow websites that focus on sports betting, fantasy sports, and poker... We'll share specifics on the updates to our Gambling policy soon, including the full policy language, to make sure everyone is clear on our new rules before they take effort on October 18th,' it...
---
U.S. House Legislation Looks To Place Two-Year Ban On UST-Like Stablecoi...


Are stablecoins in the sights of U.S. regulators? The decline of Terra Luna and it's UST (and correlating LUNA) token earlier this year brought along plenty of fanfare. It's full damage and implications, however, have clearly yet to be established; a new draft of a U.S. House bill is proposing a two-year ban on stablecoins similar to Terra's UST stablecoin. UST depegged and caused major ripples throughout defi earlier this year. Let's look at what the legislation could potentially bring to the market. Stablecoins Under Scrutiny? According to a report from Bloomberg, the House bill takes aim at stablecoins and would 'mandate a study on Terra-like tokens from Treasury' along with a bevy of federal financial bodies, including the Federal Reserve, the Office of the Comptroller of the Currency, the Federal Deposit Insurance Corp., and the SEC. The final version of the bill has not been proposed and the bill, led by House members Maxine Waters and Patrick McHenry, is still working through draft iterations before it's presentation to the House. However, it's reported that the bill will also allow banks (and others) to issue stablecoins - so an outright ban does not seem to be in the cards for this legislation. Stablecoin issuers would need to seek approval from standard federal regulators, and a formalized process for non-bank entities that want to issue a stablecoin would be established. The bill could be presented to vote on as early as the end of this month. Despite challenges f...
---
US Draft Bill Plans to Ban Algorithmic Stablecoins for 2 Years


The draft stablecoin bill in Congress requires The Federal Reserve System and state banking regulators to approve any stablecoin plans by non-bank entities before they can be legally issued. Issuers of stablecoin approved by state regulators will have to get themselves registered with the Federal Reserve within 180 days to legally continue their operations, media reports claiming access to the draft bill said on Wednesday. In July, CryptoPotato reported that the stablecoin bill was delayed by over a month due to a last-minute change suggested by Treasury Secretary Janet Yellen. She argued that the legislation should provide for the segregation of the customers' assets from the wallet custodians to preserve them in a bankruptcy scenario. In June, Japan passed a similar bill recognizing stablecoins as digital money that have to be pegged to the yen or another legal tender. Algo Stablecoins to Be Banned New stablecoins backed by assets created by the same issuers or 'endogenously collateralized stablecoins' will not be allowed for at least the next two years. Any such existing stablecoins will be required to change their business model and receive fresh approval from appropriate authorities within two years. Stablecoins issued without due approval by designated regulators will be illegal and will be punished by up to a five-year prison term and a $1-million fine. The bill envisions such cryptocurrencies to be collateralized by cash or high...
---
There's Too Much Money and Power Behind Crypto to Ban It: Congressman Sh...


Congressman Brad Sherman, who represents California's San Fernando Valley in the U.S. Congress, is a keen critic of the cryptocurrency industry. In his view, it undermines the dominance of the American dollar and is a threat to the country's national security. However, Sherman does not believe the government can prohibit the asset class 'anytime soon' since there is too much money and power behind it. Crypto Should Have Been Banned Years ago Unlike some other American politicians, Brad Sherman is firmly against cryptocurrencies. He also thinks banning the asset class is a much better step than imposing regulations. In a recent interview for Los Angeles Times, he argued that the government had made a mistake not prohibiting it years ago when there was less money concentrated in the sector: 'I don't think we're going to get [to a ban] anytime soon. Money for lobbying and money for campaign contributions works, or people wouldn't do it; and that's why we haven't banned crypto. We didn't ban it at the beginning because we didn't realize it was important, and we didn't ban it now because there's too much money and power behind it.' Sherman's main concerns are that digital assets could pose a systemic threat to America's financial network and undermine the supremacy of the dollar. In addition, he claimed that wrongdoers could employ bitcoin and altcoins in their criminal operations, going under the radar of the authorities. The Congressman went further describing cryptocurrency inv...
---
US Lawmaker Says 'Too Much Money and Power' Behind Crypto to Ban It


U.S. Representative Brad Sherman says Congress has not banned crypto because 'there's too much money and power behind it.' He elaborated: 'Money for lobbying and money for campaign contributions works, or people wouldn't do it, and that's why we haven't banned crypto.'US Lawmaker on Regulation and Why Congress Won't Ban Crypto Congressman Brad Sherman (D-CA) shared his views on cryptocurrency and its regulation in an interview with the Los Angeles Times, published Sunday. The U.S. lawmaker from California, who chairs a House subcommittee on investor protection, wants to outlaw cryptocurrency but does not believe Congress will take such action. 'I don't think we're going to [ban crypto] anytime soon,' he told the news outlet. 'Money for lobbying and money for campaign contributions works, or people wouldn't do it, and that's why we haven't banned crypto,' Sherman explained, elaborating: We didn't ban it at the beginning because we didn't realize it was important, and we didn't ban it now because there's too much money and power behind it. Not only is the congressman concerned about individual investors being defrauded, but he also views cryptocurrency as a threat to the national security of the U.S. He believes crypto poses a systemic threat, enables criminals, and undermines the U.S. dollar's dominance. The lawmaker is particularly worried about crypto mixing services like Tornado Cash. In August, the U.S. Treasury Department's Office of Foreign Asset Control (OFAC) banned th...
---
Amid Colorado's Gas Flare Ban, Report Shows Half Dozen Gas and Oil Firms...


In November 2020, Colorado banned gas flaring, venting, and the release of raw gas into the atmosphere. While the centennial state has a large number of well sites, a recent report shows that roughly a half dozen Colorado oil and gas companies are leveraging gas-to-bitcoin flare mitigation systems and these firms are raking in a lot of bitcoin.Report Shows at Least a Half Dozen Colorado-Based gas and Oil Firms Are Leveraging Gas-to-Bitcoin Mitigation Solutions On August 29, 2022, the Colorado Sun author Mark Jaffe reported on Colorado-based gas and oil companies teaming up with bitcoin miners and explaining how 'they're making quite a bit of coin.' Jaffe details that there are at least a half dozen oil and gas refiners using gas-to-bitcoin flare mitigation systems in the natural gas-rich state of Colorado. The growing number of bitcoin flare mitigation sites in Colorado is interesting because the state's regulatory watchdog, the Colorado Oil and Gas Conservation Commission (COGCC), has banned natural gas flaring. Essentially, if any oil and gas company chooses to operate in the state of Colorado, it must connect to a pipeline to mitigate the excess gas. If an oil and gas firm cannot comply with the regulations, the COGCC will shut the operations down. Jaffe's report explains that the COGCC is aware of these gas and oil firms leveraging gas-to-bitcoin solutions. A COGCC spokeswoman, Megan Castle, told the Colorado Sun (CS) journalist that 'it is definitely on our radar.' While...
---
Kraken CEO Doubts Decision to Ban Tornado Cash Will Survive in Court: Re...


The shutdown of Tornado Cash by the US Treasury Department on August 8 has made Kraken CEO Josse Powell question the constitutionality of the decision. In an interview with Bloomberg TV on Tuesday, Powell doubted if the Treasury's move will withstand judicial scrutiny. Tornado Cash allows users to conceal sources and destinations of funds by mixing several users' coins before sending them to their destination addresses. Powell argued that banning Tornado Cash because it is being used by criminals is similar to banning email services because some criminals may be employing them. Kraken, USDC Block Tornado Addresses Meanwhile, Kraken has blocked accounts linked to Tornado Cash following the United States Treasury Department's sanctions against the crypto mixer platform. Earlier, USDC stablecoin, run by a consortium of Circle and Coinbase, had similarly blocked addresses linked to the mixer. Circle CEO Jeremy Allaire said Circle and Coinbase must follow the Treasury's sanctions against Tornado Cash in line with Bank Secrecy Act. However, Allaire, too, questioned the ban. "It raises extraordinary questions about privacy and security on the internet, and the future of public internet digital currency," he said. Powell referred to Circle's decision to block Tornado Cash addresses because of the US Treasury's crackdown on the crypto mixing platform as a move to control decentralized networks. "Having a digital currency that&...
---
Coin Center Says OFAC's Tornado Cash Ban 'Exceeds Statutory Authority,' ...


On August 15, the non-profit that focuses on policy issues facing crypto assets, Coin Center, published a blog post that says the organization is looking at the legality of the recent Tornado Cash sanctions enforced by the U.S. Treasury Department's Office of Foreign Asset Control (OFAC). The post, published by Coin Center's Jerry Brito and Peter Van Valkenburgh, explains that by treating autonomous code as a 'person' 'OFAC exceeds its statutory authority.'Coin Center Insists 'OFAC Has Overstepped Its Legal Authority' Coin Center's executive director Jerry Brito and director of research Peter Van Valkenburgh had a lot to say in a blog post published Monday that talks about whether or not autonomous code, or a smart contract, can be considered a sanctioned 'person.' Coin Center's Brito and Valkenburgh believe the U.S. government sent some kind of intended signal when OFAC sanctioned Tornado Cash. One that makes it so U.S. citizens are aware specific tools and software 'should not be used by Americans even for entirely legitimate purposes.' 'As we suspected, we believe that OFAC has overstepped its legal authority by adding certain Tornado Cash smart contract addresses to the SDN List, that this action potentially violates constitutional rights to due process and free speech, and that OFAC has not adequately acted to mitigate the foreseeable impact its action would have on innocent Americans,' the Coin Center blog post explains. Moreover, Coin Center believes that OFAC's design...
---
Tornado Cash Governance Token TORN Shudders More Than 57% Since the US G...


Amid the crackdown against Tornado Cash, associated addresses, contributing developers, and anyone who uses the mixing platform, the project's governance token called TORN has shuddered in value. TORN is an ERC20 with a fixed supply that is leveraged for governance proposals and voting. During the last seven days, the Tornado Cash governance token has lost 57.6% in value against the U.S. dollar. Tornado Cash Token Loses More Than Half of Its Value This Week It seems that everything Tornado Cash touched is tainted and during the last week, the project's governance token tornado cash (TORN) has lost more than half of its USD value. TORN is an ERC20-based token that was launched in February 2021, and 5% of the supply was airdropped to users who had leveraged the mixing application before the snapshot. There's approximately 1,511,065 TORN tokens and 500,000 TORN was airdropped to the Tornado Cash community. Since the U.S. government cracked down on Tornado Cash and banned the mixing application alongside associated ETH-based addresses, TORN has taken a severe market beating. TORN has seen $43.4 million in global trade volume and a lot of it stems from selling. Popular crypto exchanges that list TORN include Binance, Bingx, and Bitget. 69.93% of all TORN trades today are paired against USDT, which is followed by BUSD (24.73%), BTC (3.92%), WETH (1.18%), and USDC (0.24%). Additionally, 30% of the TORN stash was reserved for devs and contributors, and vested for a three-year linear...
---
ECB Calls for Urgent Regulation of Stablecoins and Defi, Won't Rul...


A new report by the European Central Bank (ECB), presented as a 'deep dive into crypto financial risks,' calls for 'appropriate' regulation and oversight of stablecoins and decentralized finance (defi). It also addresses the hot topic of Bitcoin's carbon footprint in Europe, suggesting a ban on proof-of-work mining is probable. Growth of Stablecoins, Defi Warrants Regulation and Supervision, ECB Says Crypto-related financial risks, those associated with stablecoins and defi platforms in particular, as well as the threat to climate transition goals blamed on energy-intensive methods of crypto mining, are in the focus of the latest edition of the Macroprudential Bulletin issued by the European Central Bank (ECB). Key moments in the report published in July were highlighted this week by Patrick Hansen, crypto venture advisor at Presight Capital. Exploring the policy implications of these segments of the crypto market, the authors of the paper insist that the growth and increasing use of stablecoins around the world require immediate implementation of the necessary regulatory, supervisory, and oversight frameworks, such as the MiCA legislation, before the interconnection between these digital currencies and the traditional financial system deepens further. Recognizing the important role of stablecoins for the crypto ecosystem in one of the three articles in the bulletin, the ECB experts point out that their critical function could have contagion effects for the financial system, ...
---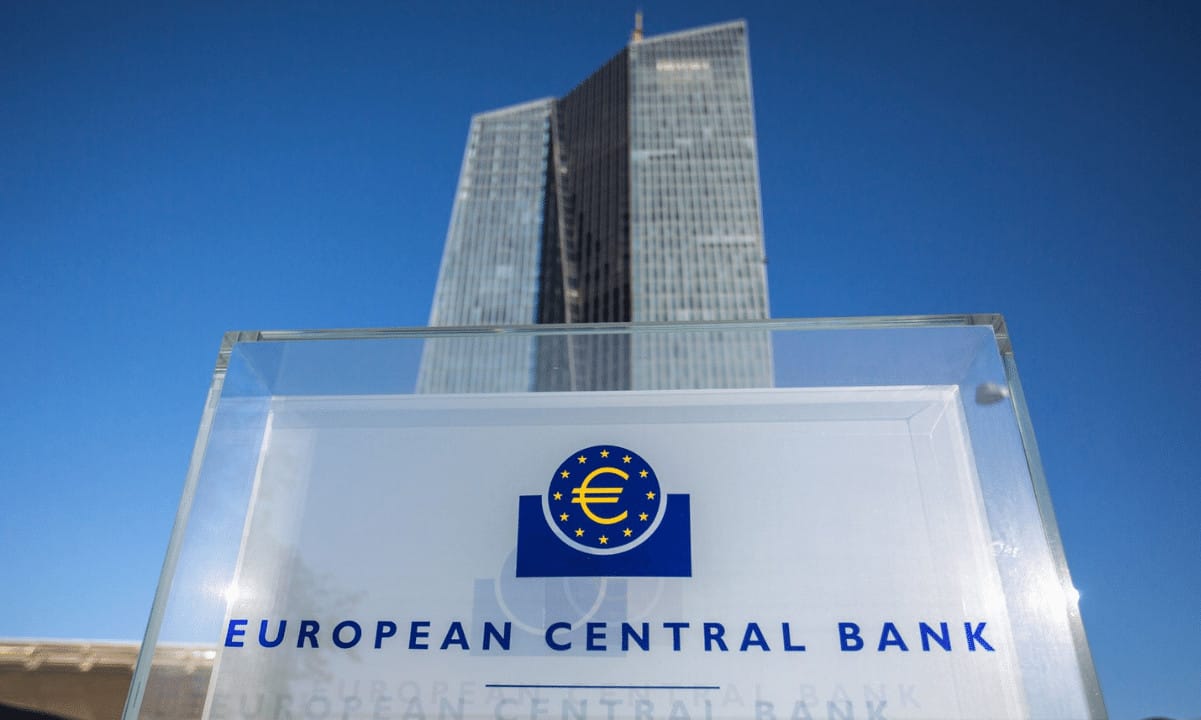 ECB Recommends Mining Ban and Urgent Stablecoin Regulations


It comes as no surprise that the central bank wants to curtail crypto as much as it possibly can, advising EU lawmakers with a recent research paper. On July 12, crypto venture advisor at Presight Capital, Patrick Hansen, broke down the report, which focused primarily on what the ECB considers financial risks. It acknowledged that the digital asset markets were evolving rapidly, claiming that if current trends continue, 'crypto-assets will pose risks to financial stability,' therefore need to be 'effectively regulated and supervised.' The three areas of concern for the central bankers were the climate risk of crypto, decentralized finance, and stablecoins. The ECB has published 3 new research articles on • Climate risk of crypto • DeFi • Stablecoins They give a good overview of how the ECB thinks about these issues and contain some remarkable quotes and graphs. A few examples https://t.co/KDO5NC9cqF pic.twitter.com/lSxhLUI5jt — Patrick Hansen (@paddi_hansen) July 12, 2022 A 'Probable' Mining Ban The first concern was one regarding the climate, with the report stating that there is a choice between 'incentivizing the crypto version of the electric vehicle' or banning the fossil fuel version. This refers to the choice of proof-of-stake, which Ethereum is about to switch to, instead of proof-of-work, which runs the Bitcoin network. The ECB stated that public authorities are 'highly unlikely' to take a hands-off approach, so: "Policy action by author...
---
Mining Ban Sparks Negative Reactions From Iran's Crypto Community


The recently reintroduced seasonal ban on cryptocurrency mining has provoked backlash from the local crypto community. This week, the country's power distribution company ordered miners to suspend activities citing electricity shortages during the hot summer months.Restrictions on Crypto Mining Are Ousting Iran From Global Coin Minting Industry, Critics Say After last year crypto miners were forced to deal with interruptions in power supply on more than one occasion, the Iran Power Generation, Transmission and Distribution Company (Tavanir) has told them to halt operations again, until the end of this summer. The utility is citing expected electricity shortages in the next three months of hot weather, when demand will spike due to rising consumption for cooling. The company's spokesman, Mostafa Rajabi Mashhadi, has been quoted as stating that the measure should help reduce the heavy load on the national grid during the peak season. According to a report by the Iranian business news outlet Way2pay, stakeholders have objected to the move, insisting that it's unwarranted and will hurt Iran's crypto mining industry, as in 2021. The power deficit and the frequent blackouts were partially blamed on the increased power usage for mining, both legal and illegal, and last May licensed miners were ordered to shut down. They were allowed to resume operations in September, but then again asked to unplug their equipment to help alleviate the shortages in the cold winter months, when demand...
---
South Korean Authorities Impose Departure Ban on One of Terra's Ma...


Without divulging any names, a South Korean media agency reported that the Seoul Southern District Prosecutor's Office's Joint Financial and Securities Crime Investigation Team has banned a key Terra designer from leaving the country. The team has been investigating Terraform Labs, its employees, and founding members after the stunning collapse of TerraUSD (UST) and its sister token LUNC (Luna Classic). Inside Job The anonymous 'key member' had allegedly told the media outlet that the company's CEO, Do Kwon, revealed to them about making enough money to buy an island. Allegations of Kwon secretly selling the cryptocurrency to institutions in a bid to raise large amounts of funds were also made by that person. The prosecution is now investigating if the money funds were used for 'market price adjustment' that artificially inflates the token price. The move to prevent the departure of the person may mark the start of a full-scale investigation as searches and seizures. In a statement, an official from the Ministry of Justice said, 'It is impossible to confirm whether the departure ban is related to the confidentiality of the investigation.' According to research uncovered by blockchain security firm Uppsala Security, the collapse that resulted in billions of losses of dollars could have been an inside job. It said the potential attacker's wallet responsible for the events that transpired last month might have been associated with Terraform or any of its related entities. S...
---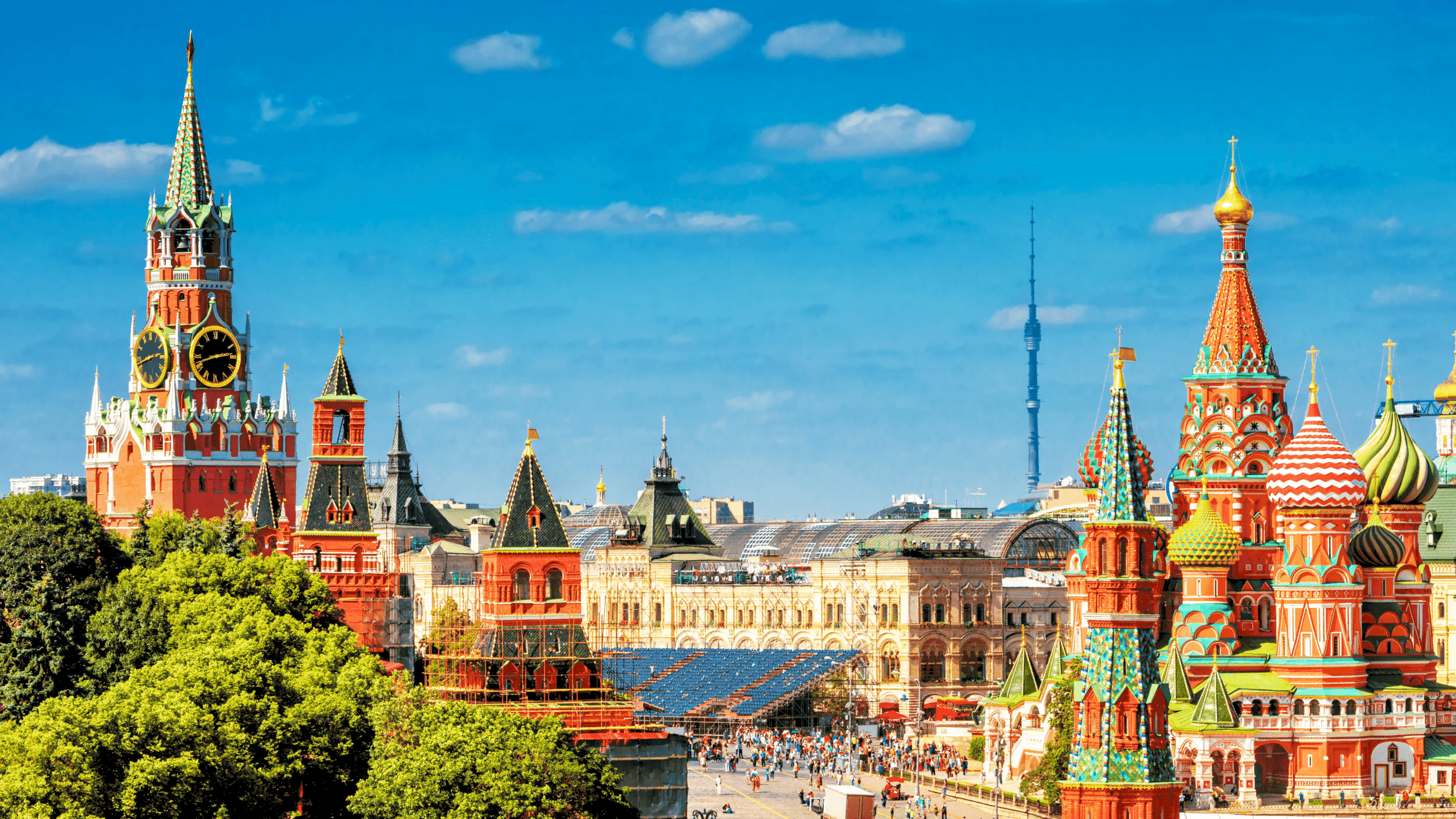 Russia Passes First Reading of Bill Seeking to Ban Digital Assets as Mea...


Legislation to prohibit payments using crypto-assets sponsored by the Financial Markets Committee of the State Duma Anatoly Aksakov has passed through the first reading. Inconsistencies in the Bill According to a report by the state media, the official document recommends an obligation for digital asset exchanges, referred to as 'DFA exchange operators,' to decline transactions where crypto is used as a 'monetary surrogate.' The explanatory note of the bill states, 'The amendments establish a direct ban on the transfer or acceptance of DFA and UCP as a counter provision for transferred goods, work performed, services rendered, as well as in another way that allows one to assume payment for DFA of goods (works, services).' If the bill is approved by the Federal Council and President Vladimir Putin, 'digital financial actives' (DFA) will be banned from paying for goods or services. But the country's authorities remain divided. Roman Yankovsky, a Moscow Digital School teacher, explained that the category 'means of payment' refers to money and near-money phenomena. Since digital assets are property, in principle, they cannot be used as a payment means, but they still can be exchanged, similar to a barter system. Pointing out the term 'money surrogates' used in the note, critics have noted that there appears to be no definition to explain what it really means in the existing Russian laws. The bill was filed with the State Duma, the lower house of Russia's parliament last week, but...
---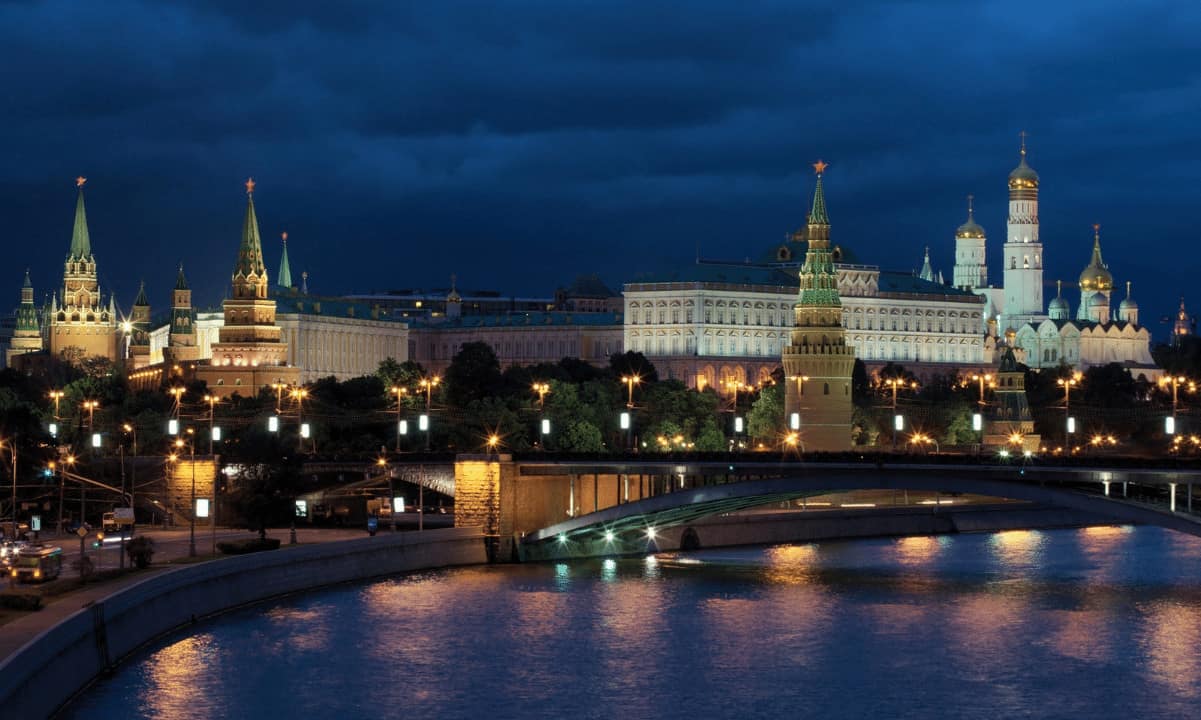 Russia's Latest Bill Proposal Could Ban Crypto as a Payment Method


The head of the Russian parliament's lower chamber (State Duma) - Anatoly Aksakov - presented legislation focused on cryptocurrencies and their employment inside Russia's borders. If the bill gets approved, 'digital financial actives' (DFA) won't be accepted as a means of payment for any type of products or services inside the country. Scrap Crypto, the Ruble is Russia's Currency The Russian authorities are strongly divided on how to approach the local cryptocurrency industry. The country's central bank insists on a total ban of all digital asset endeavors, while the Finance Ministry believes imposing regulations is a better idea. At first, the lower house of the Federal Assembly of Russia - the State Duma - shared the central bank's vision. In 2020, the lawmakers considered prohibiting the usage of digital assets and insisted that those who continue to interact with the sector be fined and even sent to jail. In March this year, the authorities abandoned such plans, claiming that designing an appropriate regulatory framework is wiser than imposing a blanket ban on the asset class. Earlier this week, the head of State Duma - Anatoly Aksakov - touched upon the topic once again, proposing a bill that outlines digital currencies as inapplicable for a payment method. He reminded that Russia's national currency - the ruble - remains the only official monetary unit of the nation, and amendments are not necessary: 'The ruble is the offici...
---
STEPN Set to Ban Mainland China Users in Compliance with Regulators


Well-known move-to-earn game STEPN announced on Thursday that it will stop offering IP and GPS-related services to users from mainland China, as required by the authorities. The new ban will come into effect on July 15th. Deadline Set on July 15th The Solana-based social-fi application is a mobile platform that rewards users through walking, jogging, or running. Tracking users' geographic position is an essential feature that enables the platform to figure out their level of participation. Thus, to take part in the game, players need to carry their phones while exercising and let their GPS be known by the platform. In compliance with regulatory requirements - STEPN said via a thread of tweets on Thursday - users whose IP and GPS addresses come from mainland China will not be able to use its service since July 15th. The Web3 firm encouraged Chinese users to start managing the in-app assets accordingly. To earn rewards through the game, users need first to purchase virtual sneakers in the form of NFTs. The prices are denominated to SOL and BNB, so users are required to connect the app to their crypto wallets. The thread did not specify what would happen to their in-app assets after the deadline. The team clarified that it had never launched any business or provided any means for people to download the app within the jurisdiction. Jerry H, the founder of STEPN, noted that Chinese users only account for 5% of the game's total user base, suggesting that the ban would not significa...
---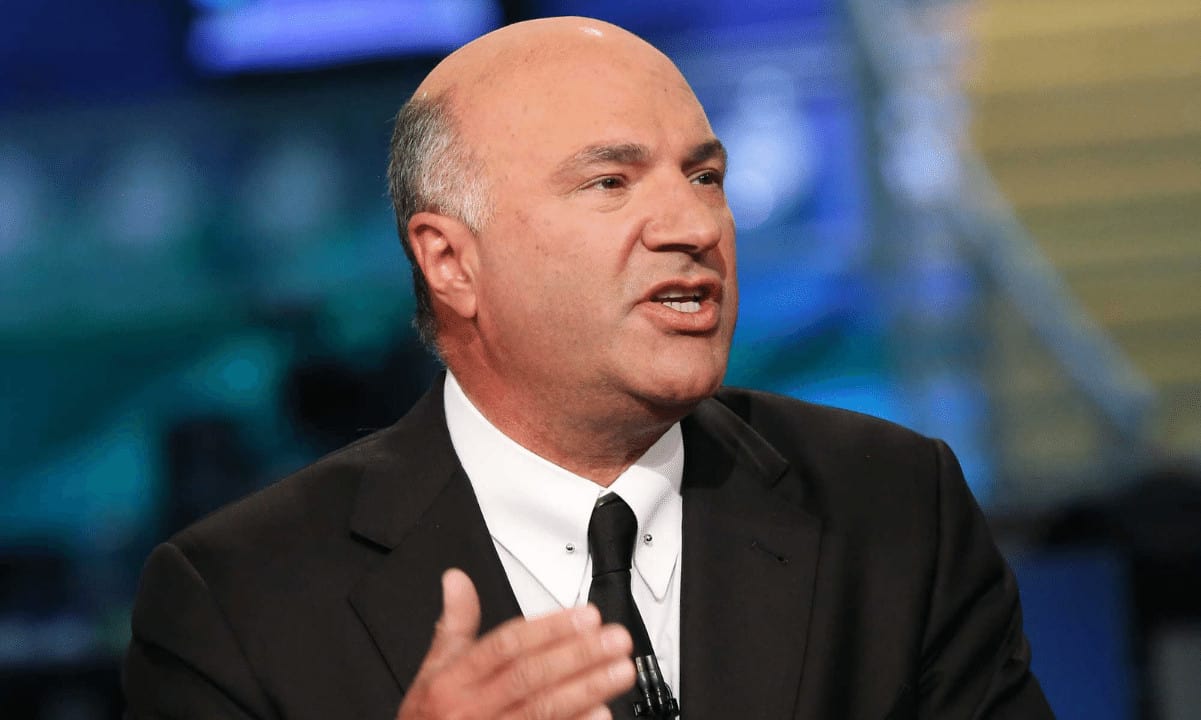 Kevin O'Leary on Proposed PoW Ban, Says New York State is Uninvest...


Renowned TV personality and millionaire investor Kevin O'Leary said the Proof-of-Work(PoW) ban proposed by New York State would scare businesses away. According to the crypto bull, the state, along with California and Massachusetts, is uninvestable due to its poor management and unfriendly policies towards crypto businesses. Meanwhile, he did not see Terra's failure leading to a rejection of the stablecoin industry as a whole and stated that regulatory clarity is what the sector is needed. 'New York State is Uninvestible' Last month, New York State Assembly passed a moratorium bill targeting carbon-based PoW mining sites. The bill is yet to be signed into the state's law as the Senate has not voted on it. In the latest interview with CNBC, Kevin O'Leary considered the antagonism towards crypto businesses a huge mistake. He said the state had failed to take advantage of its abundance in hydroelectricity - an alternative power source. He argued that many miners would prefer to utilize it over carbon energy. 'They can get a lot of taxes and good jobs out of this, and all they have done is to scare the capital away.' The Canadian business used his personal experience to demonstrate his stance, noting that he had re-allocated his investments that would have landed in New York to Norway instead. He further noted that states such as California, Massachusetts, and New York are so 'poorly managed' with unstable policies on digital assets that he would choose not to invest there at all...
---
California Considers Lifting Ban on Crypto Donations for Political Campa...


California's state regulator - Fair Political Practices Commission (FPPC) - will consider allowing the use of cryptocurrencies for political campaign donations four years after banning them. Potential Law Amendments During its most recent Commission Meeting, the FPPC disclosed it had arranged a 'pre-notice discussion' where it will contemplate whether to enable digital asset political donations in the state. The conversation will be held later this week (May 19): 'The proposed regulations and amendments are presented for discussion and direction by the Commission and will be presented for adoption at a subsequent meeting. The Commission will review and discuss potential sponsored and other legislation, The Commission will provide direction on future legislation to be sought by the agency.' Local watchdogs prohibited sending and receiving cryptocurrency donations for political campaigns in September 2018. Back then, the regulators argued it is hard to track the origin of such contributions, compromising the transparency of one's candidacy. Banning crypto donations for political parties is a policy imposed by others, too. Last month, the authorities of Ireland did the same, citing fears of Russian intervention. Several reports suggested that oligarchs part of Putin's inner cycle have begun utilizing bitcoin and altcoins to avoid the monetary sanctions enforced by the West. Irish Government Minister - Darragh O'Brien - believes the prohibition of crypto contributions in politica...
---
More Banano (

#BAN

) News