| | | |
| --- | --- | --- |
| | Axie Infinity | #AXS |
---
| | | | | |
| --- | --- | --- | --- | --- |
| AXS Price: | $12.85 | | Volume: | $69.1 M |
| All Time High: | $165 | | Market Cap: | $1.6 B |
---
---
| | | | | |
| --- | --- | --- | --- | --- |
| Circulating Supply: | 126,618,982 | | Exchanges: | 61 |
| Total Supply: | 270,000,000 | | Markets: | 93 |
| Max Supply: | 270,000,000 | | Pairs: | 58 |
---
---
---
The price of #AXS today is $12.85 USD.

The lowest AXS price for this period was $0, the highest was $12.85, and the current live price for one AXS coin is $12.85265.

The all-time high AXS coin price was $165.

Use our custom price calculator to see the hypothetical price of AXS with market cap of BTC or other crypto coins.
---
---
The code for Axie Infinity is #AXS.

Axie Infinity is 1.9 years old.
---
---
The current market capitalization for Axie Infinity is $1,627,388,957.

Axie Infinity is ranked #36 out of all coins, by market cap (and other factors).
---
---
The trading volume is large today for #AXS.

Today's 24-hour trading volume across all exchanges for Axie Infinity is $69,069,750.
---
---
The circulating supply of AXS is 126,618,982 coins, which is 47% of the maximum coin supply.
---
---
---
---
AXS is well integrated with many pairings with other cryptocurrencies and is listed on at least 61 crypto exchanges.

View #AXS trading pairs and crypto exchanges that currently support #AXS purchase.
---
---
---
---

The Community Treasury: An Overview


With the recent launch of AXS, we think it makes sense to dive a bit deeper into one crucial aspect of the Axie ecosystem, the Community Treasury. The Treasury is at the heart of the feedback loop that drives AXS demand within our ecosystem. Let's dive in and learn more! Fees & Primary Sales Once it's live, 100% of all fees and primary sales from the Axie universe will be deposited in the Treasury. The Axie ecosystem has a variety of different fees. For now, there is a 4.25% marketplace fee as well as a .005 ETH fee for breeding Axies. Over the last 30 days, these fees have totaled over 400 ETH. Here's how to track this:This is the Ethereum-based Axie marketplace contract. If you go to the analytics tab you'll be able to see the Marketplace fees accumulate over time.This is the Axie breeding contract. You can track the fees over time just like with the marketplace contract.To track fees from land and item sales, you can use Axieworld.com's land volume chart. Let's calculate the hypothetical accrual to the Treasury over the period of October 23rd — November 23rd. Please note that this is only hypothetical as the Treasury is not live yet. In the last month, there was 4838.8 ETH in Axie sales and 1,429.7 ETH in land/item sales. This gives us 6,268.52 ETH in total marketplace volume. 4.25% of this is 266.4 ETH. Lastly, the breeding contract shows us that 161.45 ETH was spent breeding Axies in the last month. This means that if the Community Treasury were live, 266.4 + 161.455= 427.855 ETH would have been deposited just from the last month of activity. Keep in mind that this is more fees generated than many of the products and networks in the CoinGecko top 20. Use of the Treasury The Community Treasury will create a base value for the AXS token. Why? Since the treasury will eventually be governed by AXS holders, the minimum market cap for AXS will be influenced by the size of the Treasury. For example, if there were 5,000 ETH in the Treasury, it wouldn't make sense for the circulating market cap of AXS to be significantly lower than this since over time, this will be distributed back to stakers. To kick this process off, Delphi Digital has proposed sending 5% of the Community Treasury to stakers each week. Besides fee-sharing, here are some additional factors that will effect the value of AXS.Monetary premium for AXS.Additional utility such as marketplace fee discounts and access to certain exclusive sales.Use of the community Treasury. For example, the Treasury funds could be seen as a sovereign wealth fund for the Axie universe. Fund managers or systems such as YFI could be appointed to grow the value of the assets stored inside the Treasury Scaling Treasury Inflows Once the Treasury is live, it's likely that the Axie community will eventually turn its eye towards new monetization strategies. Here are a few potential paths:Revenue from cosmetic sales. While skins for parts could be harder to introduce, things like rare pets, skins for summons, and animations could be a hit.Axie tattoos & emotes. Rare emotes would be awesome for things like the arena and land play.Licensing cuts from 3rd party content built on top of Axie.Tournament entry fees and tickets.Marketing fees from other organizations. Rather than donating tokens to "seasons" as partners have done in the past, sponsors can directly put assets into the Treasury. These contributions can be distributed through a lottery format to stakers/voters. Staking Rewards A portion of staking issuance will also be directed towards the Community Treasury. This percentage starts high at 35% and gradually tapers off over time. Here's a a nice overview of how staking and the Treasury interact from Delphi Digital: "AXS stakers earn both staking and Treasury yield. Staking yield consists of funds that move from the Axie staking multi-sig directly to stakers. Treasury yield consists of funds that move out of the Treasury to stakers. The underlying Treasury funds are made up of AXS tokens sent to the Treasury (from staking issuance) and exogenous network revenue(stablecoins and ETH). Over the 5 years, we suggest sending staking issuance to the Community Treasury starting at 35% in year 1 and scaling down to 30%, 25%, 20%, and finally 15% in year 5. With these values, AXS stakers still earn an attractive base yield in the early years and an attractive Treasury yield in the latter years. The logic here is that exogenous cash flows should makeup more of AXS staking yield as the Axie ecosystem matures. Based on projections, total yield (base + Treasury) should sit ~40% across the first five years." Keep in mind that in order to achieve max rewards, stakers will be required to perform some type of work such as playing the game. These work requirements themselves may be something determined by governance over time. Conclusion The Community Treasury promises to be a powerful force within the Axie community by accruing value and distributing it to AXS stakers. If we fulfill our goal of ensuring that AXS is held and staked by a diverse and representative cross section of the Axie community, then the Treasury will act as a unifying force that drives the ecosystem forward for years and perhaps generations to come. Still have questions? 📜 Axie Infinity Whitepaper 🌟 Join Axie Discord 🌊 Axie Infinity FAQ


---

Axie Infinity Integrates Chainlink Oracles!


This is an announcement we've been looking forward to for many months now. Today, we're proud to share that we've completed integration of Chainlink decentralized price feeds! In addition, we'll be using Chainlink Verifiable Randomness Function (VRF) to introduce provably fair random elements into the Axie universe, starting first with Axie Origin Coins (AOC). What is Chainlink? Chainlink is the market-leading decentralized oracle network providing real-world data to smart contracts on any blockchain. It allows dApps like Axie Infinity to consume data from outside the Blockchain, such as data from web APIs, premium data providers, IoT networks, enterprise backends, and more. Website | Twitter | Reddit | YouTube | Telegram | Events | GitHub | Price Feeds | DeFi What is Axie Infinity? Axies are fierce creatures that love to battle, build, and hunt for treasure! ‌Players can build up a collection of Axies and use them across an ever expanding universe of games! Axie Infinity is currently the #1 game on Ethereum, with over 14,000 monthly on-chain users, and over 11,000 daily off-chain users. We recently launched our native token, AXS, which uses governance and fee sharing to align incentives between all members of the Axie ecosystem. Want to learn more? Join Axie Discord to meet our amazing community!Integration details As the first step in our collaboration, Axie has integrated the Chainlink ETH/USD Price Reference Data feed into our marketplace. This price feed serves as a very important exchange rate to ensure that marketplace users have accurate prices when making a purchasing and listing decision. In addition, mainstream users find USD price feeds more familiar so its important for adoption that we get this right. Currently, we're getting our price feeds from centralized servers which can go down and be disrupted. With Chainlink price feeds, we can ensure 100% uptime for our marketplace's all-important ETH/USD price feed. We feel confident integrating this key exchange rate via Chainlink because it's secured by a decentralized network of high-quality oracle nodes that provide accurate price data sourced from a variety of excellent off-chain data aggregators. In addition, we'll be using Chainlink VRF for the generation of Origin Axies from Axie Origin Coins (AOC)! The number of Origin Axies in the game is capped at 4088. Each time 5 AOC are burned, an Origin Axie is born with a chance of possessing Mystic parts. The chance of an Axie possessing Mystic parts when they're born from AOC will soon rely on the VRF! This is an incredibly important task considering the scarcity of Mystic Axies is central to their value. In fact, a Mystic Axie just sold for 300 ETH and the event was covered by CoinTelegraph! Talk about famous digital pets. We selected Chainlink VRF because it provides a highly secure source of randomness that is permissionless and auditable on-chain by all users. This provides users with cryptographic proof that all random elements are provably fair, and cannot be manipulated by our team or any external entities. The Future of Axie Infinity and Chainlink Once Ronin, our Ethereum sidechain, is live, we'll explore integrating Chainlink VRF functionality into more Axie-related smart contracts. Chainlink also makes a host of fun features possible because it provides access to any off-chain API. We believe we have only scratched the surface in how external data can be incorporated in Axie to enhance gameplay and the user experience. Finally, we'd like to formally invite the Chainlink Marines to start playing Axie! Special thanks to @ChainlinkGod for his work educating us on the benefits of integrating Chainlink feeds into our ecosystem! If you'd like to start playing Axie, the best first step is to join our Discord community! Still have questions? 📜 Axie Infinity Whitepaper 🌟 Join Axie Discord 🌊 Axie Infinity FAQ


---

October Development Update!


What a month October was! We hit new highs for monthly growth across all metrics. Battlers, traders, holders, and volume all skyrocketed as the world continues to wake up to our revolution. The big news of the month was related to AXS, our governance token, which is now live on Binance and Uniswap! Behind the scenes, we made significant progress on land gameplay, our new battle system, and Ronin. Let's dive in. Growth and Adoption October saw our NFT Marketplace put up stunning numbers. 4,018 ETH volume came from Axie sales while item and land sales totaled 2572 ETH. This combined for a cumulative monthly NFT volume of 6,090 ETH. Remember that 4.25% of this volume is taken as fees. This means that if the Community Treasury were live, 280 ETH would have been deposited in the Treasury, just from the marketplace sales! This demonstrates how all AXS holders are incentivized to help grow the game and scale trading volume. The number of Axie holders ballooned 43% from 9,419 holders to 13,499. Zooming out, we crossed 5,000 Axie holders on July 7th and currently have 15,332. That's 206% growth in 4 months! Monthly active users crossed 9,000 for the first time in October, after starting the month at 5,500. Our organic, community-driven approach is working and our movement is gaining momentum rapidly. On November 8th, we crossed 10,000 monthly users — a major milestone. We saw many notable sales on the marketplace during October including a record breaking sale of triple mystic Axie, angel for 300 ETH! Axie Infinity @AxieInfinity ✨A new record! ✨ 300 ETH for triple mystic Axie, Angel! Mystic Axie overview 👇 medium.com/axie-infinity/… November 6th 2020 23 Retweets138 Likes Axie continues to gain new allies as we welcome the AAVE team to the community. They are sponsoring Season 13 with AAVE rewards and we've designed a special AAVE-themed item which you can claim here. Land October saw massive progress on the land gameplay front. We're starting to see the a unified and interlocking system emerge and we can't wait to share with you! Here's an overview of what happened:Axies can now harvest resources and craft toolsResources can now be crafted into furnitureMajor performance and art upgradesThere is now a "town hall" structure that acts as a central place for resource and item storage, learning new blueprints, and viewing craftable furnitureImplemented hot keys for increased control of Axies and plotsAdded a tutorial with directions for controls and hot keysChimera now spawn on the map Right now, Axies have their own specific inventories, which is a bit confusing. We're thinking about solutions to this. Battles V2 We're currently working on a major upgrade to the Axie battle system! Here's what we did this month:Defined the mobile vs. desktop viewAdded new attack animationsPrepared for a release to the entire Sky Mavis team (~25 members).Implemented new card artAdded a new background sceneStarted work on a tutorialAdjusted the layout for how cards are shown in a handAdded talents — class-specific bonuses that can be customized Scaling Progress on Ronin, our sidechain for Axie Infinity, continued this month. Much of the progress continues to be around wallet development and validator recruitment/education:Progress on transaction tracking for the Ronin walletRefined our wallet feature wishlistEnhanced validator on-boarding documentationImplemented wallet signing.Continued optimization of our block explorer That's it for now! See you in Discord! 📜 Axie Infinity Whitepaper 🌟 Axie Discord 🌊 Axie Infinity FAQ


---

Axie Infinity X Aave!


Axie Infinity is working with the Aave team on a few tasty DeFi X NFT crossovers! First and foremost, the Aave team has stepped up to sponsor Season 13 of the Axie Community Alpha! Starting next Monday, Axie players will duke it out for over 4,000 USD in AAVE tokens! In addition, we've created a limited edition AAVE-themed NFT! This NFT can only be earned for the next month, and anyone that holds at least .65 AAVE can qualify! AAVE NFT Campaign We strongly believe that crossovers between Decentralized Finance (DeFi) and gaming create benefits for users not possible in the legacy financial and gaming systems. In addition, gaming can be a vital on-boarding portal for users into the rest of the crypto economy. We invite our community to research to research the Aave protocol and how it fits into the DeFi ecosystem. We'd also like to formally invite the Aave community to start playing Axie Infinity! What is Aave? Aave (fun fact: the name is taken from the Finnish word for "ghost") is a decentralized, open-source, and non-custodial protocol for money market creation on Ethereum. Depositors earn interest by providing liquidity to lending pools, while borrowers can obtain loans by tapping into these pools with variable and stable interest rate options. Aave Protocol is unique in that it tokenizes deposits as aTokens, which accrue interest in real time. It also features access to Flash Loans, the first uncollateralized loan option in DeFi. What is Axie? Axie Infinity is a Pokémon inspired digital pet universe where players can battle and collect fierce, fantasy creatures called Axies. Players can earn a variety of tokens by playing the game, making Axie a true play to earn experience. The Future The most important part about these collaborations is that the Axie community gains new allies for our revolution. Aave has a banking license in the UK and stands to be a major on-boarding gateway for blockchain technology. In addition, we'd love to see AXS and potentially even things like wrapped Axies/AXS accepted on the Aave platform in the future. Let's all work hard and make it happen! Still have questions? 📜 Axie Infinity Whitepaper 🌟 Join Axie Discord 🌊 Axie Infinity FAQ


---

Player Spotlight: cloudwhite


The man needs no introduction. This week we sat down with legendary Axie content creator cloudwhite (yes, the c is purposely lowercase). cloudwhite was the first person in the world to get an Axie tattoo. He directed and appeared in an Axie musical. He's made Axie raps. Without him, the foundation of the Axie content creation scene would be much different. cloudwhite is a rebel at heart and we're proud to have him on our side for this revolution. Tell us a bit about yourself. How did you get involved with Axie?Axie Origin Coins ($AOC) My Origin story? I was introduced to Axie Infinity through the CryptoKitties community. In January 2018 my New Years resolution was to stop talking to a girl I was madly in love with. She didn't feel the same way about me, and with the start of the new year I wanted to begin the process of moving on. CryptoKitties was featured on VICE News and I became intrigued by the idea of digital collectibles. Up until that point, my knowledge of cryptocurrencies was sparse. I had never purchased cryptocurrency, let alone a NFT. However, I found myself interested in learning more. Thus began an entirely new type of love affair. To distract myself from heartbreak, I decided to learn more about this new technology. I was hooked. It is not commonly known, but the foundation of the Axie team originated from the CryptoKitties community. Even my personal connections to Axie and the team began with CryptoKitties. I met both Jihoz and a fellow Axie player, Chuck Fresco, in the CryptoKitties Discord server. My moniker, "cloudwhite," was even inspired by CryptoKitties, as cloudwhite was a base colour I heavily collected. However, I was not happy with the CryptoKitties team, and was actively looking for other NFT projects to get involved in. As a Casting Director by profession, I pride myself on having an eye for talent and being able to spot trends. I have always allowed myself to be driven by a feeling when it comes to finding talent, and in the case of Axie I experienced that telltale feeling. The team and community pushing this project forward were equally strong.Countdown to $AXS Binance Launchpad (left), Axie Infinity land play (right) What are you most excited about regarding Axie's future? I'm most excited for the introduction of land play and the development of the in-game economy. I think it is going to be something the likes of we've never seen when it comes to gaming and finance. Axie Infinity Shards ($AXS), the governance token, was just announced this week, which was a huge milestone in the development of the Axie universe. As a childhood fan of Tamagotchi, The Sims, Rollercoaster Tycoon, and Animal Crossing, I can attest to the fact that for some gamers land play will be more appealing than the current PvP battles system. By creating gameplay that will bring in a wider demographic of players, and continuing to expose all players to the "play to earn" structure of Axie, the growth potential is limitless.Rolling $AOC on the cloudwhite Youtube live stream What's your favorite Axie memory? My favorite Axie memory is more a period of time. 2018 was what I would refer to as "innocent." We had a dozen or so people that were true regulars in the Discord server. We would look at our Axie and share our hopes and dreams for what the game could become. The bond between early adopters is almost unexplainable. To this day my favorite question to ask community members is, "What do your friends and family think about your involvement in Axie Infinity?" Everyone that has invested in Axie up to this point has most likely faced some sort of social adversity. Most people I know barely know what cryptocurrency or Bitcoin is, let alone NFTs or digital pets that sell for tens of thousands of dollars. When I show loved ones my land pixels on the map, and try to explain the rise in prices, I can see their eyes rolling in the back of their heads. The ability to weather this adversity bonds us all together. They won't be crosseyed and confused for much longer. https://medium.com/media/8aea0b5e930dd6f1007e9508cf4a32ad/href Which of your Axie projects are you most proud of? Little know fact, my first project was actually "Axie to Infinity," and I didn't think much of it. I didn't even publish it on my Youtube channel, Chuck Fresco posted it on his. Another project that I produced was "Axie Infinity: The Musical", which was important because it set a high bar early on for what Axie content could be. "The World's First Axie Infinity Tattoo" was life changing. I like to tell people "I literally have skin in the game." However, my favorite project is hands down Cocaine Cowboy, $COKE. I am an artist at heart, and I love to experiment with different mediums and concepts. Watching $COKE evolve has been most exciting.Origin Axie #2646, Cocaine Cowboy For those that are not familiar with $COKE I recommend reading "The Story of Cloudwhite and $COKE." In short, I fractionalized Origin Axie #2646, also known as "Cocaine Cowboy," on NIFTEX and gave away $COKE shards to community members that used the Axie in their crypto art. $COKE as a brand is on its surface provocative, raunchy, and boundary pushing, but under that controversial surface it is so much more. For me, Cocaine Cowboy originally referenced my addiction to Axie Infinity. My insatiable buying, selling, trading, and even my near constant activity on the Discord server. It then turned into a sort of satire. In this respect, $COKE is also about pushing the limits of NFT holder rights. It is clear that the Axie Infinity team likes to distance themselves from the $COKE project. It is understandable that they don't want to promote cocaine and Axie Infinity in the same breath. I am not a fan of censorship, period. Nor am I a fan of cocaine, actually. So while the team doesn't promote it, I very much appreciate their relaxed attitude with the IP."Coke on Blue" by Nuu(left) "AVOCADO $COKE" by Creadoorm (middle) "Cocaine Cowboy (COKE) Twitch" by Ambrose (right) The goal was to make Cocaine Cowboy the ultimate Axie meme, based in art. So, in many ways, $COKE is about culture. We've all heard the phrase "sex, drugs and rock 'n' roll," and investing in Axie early was definitely a rock 'n' roll move. It is my hope that Cocaine Cowboy stands the test of time in meme culture, and remains a symbol for artistic expression within the Axie Infinity community. In addition to what we've already done with Cocaine Cowboy, we currently have another $COKE art contest that is still live and ends on 10/31, 11:59pm (CST). In conclusion, I'm so honored to have a number of my creative endeavors included in the Axie Infinity White Paper…Cloudwhite content featured in the Axie Infinity White Paper What are your views on the new Axie art policies. How could they be improved? I agree with all terms regarding credit. While it can look bulky on some of these platforms when you have all that info in the description fields, it is what it is. Maybe "Axie Infinity Fan Art, AxieInfinity.com" is all that could be needed. Also, I would like to see direct representation of the Axie allowed in art and commercial endeavors. There should be proper crediting, but I would like that to be allowable. That said, I truly appreciate how accommodating the team has been with their IP, and I know others do as well. Also, I don't think it's a coincidence that the art policy was announced shortly after the first $COKE art contest. I'm proud it helped push boundaries, and played a roll in igniting the surge of Axie art within the community. How do you see user generated content around Axie unfolding over the next few years? I think the in-game economy developed by the team, such as $SLP, the $AXS governance token, and future land resources, will be accompanied by a flurry of player generated tokens. We're already seeing this in early examples, such as $WOA and sharded Axie on the NIFTEX platform. Imagine certain tokens that provide access. For instance, my Cocaine Cowboy ($COKE) Plushie will be a means of earning passive income on The $COKE Estate (+C△🗯). The SDK will also provide the tools to expand user generated content. Maybe we'll see a famous artist design some Axie skins!The $COKE Estate (+C△🗯) (left), "Cocaine Cowboy ($COKE) Plushie" by milky cookies (right) What are the benefits that NFTs unlock for creators such as yourself? NFTs have changed my perspective on what collectibles or game pieces can be. So as someone who was a huge "collector" growing up, this has been life changing technology. Beanie Babies, comic books, Pokémon and Magic the Gathering cards, you name it, I collected it. Once I realized I could have the same positive feelings I experienced with collecting physical objects, with digital products, I knew NFTs would play a large role in my life. In addition, NFTs unlocked my potential to sell art in ways never imaginable. In art school I studied film, specifically 16mm. I produce pieces using a technique known as "direct animation," where the artists physically manipulate the film to produce images. This is a medium that is basically impossible to sell. Normally film runs through a projector, and if a 5-second animation is projected it basically appears and is over in the blink of an eye before having to be rewound to view again. By digitally transferring the film, looping the animations, and minting them on the blockchain, I'm able to produce a piece that is truly viable for consumption. I am currently selling art on Rarible and KnownOrigin."The Color Dot Test" collection by cloudwhite on KnownOrigin Tell us about your tiny house dreams. The plan is to build a tiny house, >1,000 square feet, in northern Wisconsin. Optimistically it will run on renewable energy to the furthest extent possible. For the remaining bills, utilities, costs, we plan on playing Axie Infinity. In short, it will be a house that "runs" on our "play to earn" earnings throughout the Axie Infinity universe. If I can make a living making art and playing Axie, well, that's the dream. We hope to start building Fall 2021. P.S. I'm building the Axie house with the heartbreaker. Buy Axie, get girlfriend. Thanks for reading our sixth player spotlight! If you'd like to meet cloudwhite and ask him about his adventure, make sure to join Axie Discord. The Axie Infinity Team Axie Infinity Discord — Want to start playing but not sure where to start? Join our Discord, our community will answer any questions you have! Axie Infinity Twitter — Our DM's are always open :)


---

Axie Infinity (AXS) is the next Binance Launchpad project!


Axie Infinity X Binance!Axie Infinity (AXS) is the next Binance Launchpad project!Our comprehensive vision for Axie and AXS can be found here. Get a quick overview through this infographic.We've taken a surprise snapshot to distribute AXS to past Axie players based on in-game activity. This AXS will be claimable in the future.To celebrate, we've launched an upgraded website! This is the day we've been building toward for over 2 years. We're thrilled to share that Axie Infinity (AXS) will be the next Binance Launchpad project! We believe that Axie can lead a movement that empowers millions of gamers by breaking the barriers between work and play. To advance this mission, we've carefully crafted the AXS token with our friends at Delphi Digital. Axie Infinity Shards (AXS) are an ERC-20 governance token for the Axie universe. Holders will shape the future of Axie by signaling their support for governance proposals and directing usage of a Community Treasury. AXS (pronounced "access") will also be money within Lunacia and may allow holders to access certain sales and events. A Play to Earn Revolution A game needs players. By simply playing, you are adding value to our network and should be rewarded. We've already seen Axie change lives; play to earn is here. Now, we're scaling this model to millions of players. AXS is the foundation of this mission. Source: Nansen.ai We envision you earning AXS by:Completing quests and dungeons.Winning tournaments.Interacting with and tending to your land plots.Using Axie Infinity products such as the Marketplace.Creating content & building tools/experiences. As a surprise to our loyal players, we've taken a snapshot of past activity within the Axie universe. The snapshot took into account Axies and land owned, marketplace activity, and battles won through our application.* We'll use this data to distribute AXS to you in the future. The AXS for this initiative will be taken from the unlocked portion of the Ecosystem Fund. When the AXS is distributed, a portion of it will be unlocked immediately while the rest will unlock over time. The Community Treasury We want Axie to become the first game truly owned and operated by its players. This opens up limitless possibilities but must be approached carefully. Source: Nansen.ai In early 2021, a Community Treasury will go live and begin to receive distributions from Axie Infinity's products as well as a portion of staking rewards. This treasury will be governed by AXS stakers once the network has become sufficiently decentralized. As a reminder, the Axie universe currently has a 4.25% fee on marketplace sales and a breeding fee of .005 ETH. Binance Launchpad We're delighted to work with Binance as the launch partner for AXS! The Binance team understands our vision and will be key allies in our mission to empower millions of gamers. You can learn about the Binance Launchpad event through the button below. Binance Launchpad Event Still have questions? 📜- Links to all AXS information 🌟- Join Axie Discord 🌊 - Axie Infinity FAQ * We took the snapshot at this Ethereum block.


---

Player Spotlight: Baronar!


Baronar is a legend in the Axie community. Along with Enjoi, Baronar has started the first community-led podcast dedicated to Axie. It's called Axie Chat and runs every Tuesday at 8PM EST. Baronar is a land baron in the Axie universe and cleaned out the remaining Arctic chests earlier this year. He's been one of the most vocal proponents for Axie land and it's been fascinating to watch his research process based off the bits and pieces of information we've put out. Tell us a bit about yourself and how you found out about Axie. I am a long time gamer, but I have eclectic interests and hobbies. Generation X. One of my fondest memories was feeding tokens into games at our local arcade. Even as a child I liked to maximize my spend — $5 to get 25 tokens, get those five extra plays. I also love TCGs and board games (we own several dozen). I grew up as gaming grew up, we had a 4088 PC computer when I was pretty young and I remember getting my own 486SX (couldn't afford the DX) just before college. I played text fantasy games (Zork, etc.), Rogue and early dungeon crawlers (Swords of Glass, Bard's Tale). As far as consoles: Pong -> Atari -> Nintendo+Sega -> PS1 -> and so on. I remember setting up Doom LAN parties at our college computer labs. Played some early MUDs (LP-Muds in particular). Dabbled in Ultima Online and played EverQuest right from the start. I still play WoW on occasion. Bought one of the earliest 3D graphics cards and eventually got the 3dfx Voodoo. Some of my favorite PC games included Pools of Radiance, Warcraft, Diablo, Starcraft, Doom, Quake, X-Com. I have always been a fan of the fantasy and sci-fi genres. I like multi-user gaming so the convenience and connectability of mobile gaming appeals to me. Clash of Clans, Clash Royale, Dungeon Keeper, Pokemon Go, etc. are very appealing. However, in all of these games across platforms, I always had a desire for ownership rights in digital assets. I was a crypto miner for a while back in 2012–2013 but I got a little annoyed and concerned so I turned everything off and quit paying attention to the space. I regret that quite a bit. Regardless, when I was mining I really wanted to take BTC and somehow assign specific addresses to items in a game (initially I thought a MMORPG) so that players could own assets. I didn't have a plan or the know how to accomplish it. I just thought it would be awesome. So, in March when a Bankless article from ex-human popped up in my feed talking about blockchain games, I decided to check it out. I checked out other games in the space, particularly Gods Unchained, but Axie Infinity looked to have the most potential and the "mining through playing" concept really made sense to me. My family was traveling and got COVID-19 in March, so it was a strange time. I had some cryptocurrency so I decided to try it out. You've been a huge proponent of Axie land. What excited you most about it? Axie land is an exciting proposition to me. I have done my share of PvP style gaming, but I generally like the PvE quest/dungeon/raid/group experience. Also, I did enjoy Minecraft for a while as well as several kingdom building games like Age of Empire, Civilization and Knights of the Realm II. Long ago I designed Warcraft and Starcraft maps in their map editor. The idea of owning a piece of digital land that can be used to generate digital assets and can be managed to add utility to the game economy hits my love of highly efficient/strategic game play. I played a game called King of Avalon for a while (stay away!). I loved many aspects of that game but primarily the complexity it had in using different assets in building your kingdom. I like games that require high level strategy to master. A good example in my mind is a board game called Agricola, which is (in a way) a combination of Settlers of Catan, Medici, the Farming Game and Dominion. I like high strategy games that include luck components. My vision from the team's concept art and statements is that land will have a wide range of strategic aspects both in actual play and outside of play. A lot is already taking place outside of play before any release. Add real economic impact to this type of strategic gaming experience and I can't imagine anything much more fun. Multi-user world building on the grandest scale with high stakes! Your sons play Axie. How has that experience been? Have they used crypto before this? My older son got interested in mining and had his own rig back in the day. It was pretty neat to see him earn/acquire/earn/acquire. They do some of that now as well. It is an interesting proposition that a game, headset, graphics card, etc. is just a certain amount of daily quests away from acquiring! My youngest had heard me talk about crypto, but this has been his first direct experience with crypto. They've both found ways to become land owners as well. I look forward to seeing them build their own resource farms and enter into that marketplace. You wrote an Axie short story. Do you believe that books will be distributed as NFTs in the future? I believe that many artistic works are well suited for crypto. Certainly art and books. I also look forward to music being offered through crypto. I think it could potentially be a solution for artistic works having rights protected and seeing artists be compensated directly for their works. It also allows value to grow and be recognized in a digital marketplace. I own several nice pieces of artwork, however, they are not providing any liquid value to me. That wasn't necessarily the goal when I acquired the various pieces. However, it would be nice to access some liquidity if I determined it made sense. That part of sharding digital assets makes a lot of sense to me. On the other hand, I am very opposed to pump and dump strategies in any market. I like to reward creativity, added value and positive contribution. I think a system for authors to share their works via tokenized novels would be amazing. In order to "lend" a novel a person could give the token to their friend. This feels like a great way to share novels but allow for some form of digital rights to be acknowledged. If a particular novel is in high demand, that could create some pretty amazing economic results for both the collector and the author. Tell us about your vision for Axie chat. When I first got involved with Axie, I approached it like any other topic I have become interested in. I research the hell out of it. I try to consume every piece of credible, useful information I can find in order to make sense of it. This could be sports, gardening, jeeping, gaming, on and on. In this case, I noticed Axie Edge had done a great job in gathering and compiling information. Then you and Cloudwhite interviewed Enjoi. I just think Enjoi is bright and has a researcher mentality similar to mine. We definitely see some things differently — could be generational gaps or professional backgrounds. I think it ends up being a good combination. Sometimes our same research leads us to slightly different conclusions. Axie Chat was an idea floated between Enjoi and I several months ago. I was doing some of my own live streams and reached out to him (as I recall) about maybe collaborating on some streams. I think you, Jiho, may have even put it into my mind. My vision for Axie Chat is that we push the edge of what we know about Axie Infinity, always looking forward to what is next and what makes sense. We definitely want it to be engaging with lots of speculation based on the best information we can dig up. I know we would love to do more interviews so that we can get Sky Mavis team member's input and ideas and let them share their thoughts with the community. We also want to start featuring other prominent community members. As much and Enjoi and I have researched, there are a lot of big brains doing amazing things in the Axie space. We certainly want it to grow and become something that many, many viewers/listeners make part of their weekly routine. What makes the Axie community special? There is something special about the Axie community. When I interviewed Trung he actually used the word "family" to describe it. Whether it's our odd Uncle ak, our brilliant resident know-it-all Indes, cousins Enforcerj, Chaz, Cloudwhite and Denoo, and on and on, the community shares a joint excitement for the world of Axie Infinity that is building. The feeling I get is that, for the most part, we want it to be a positive, supportive place where everyone has a shot at the "play to earn" model and just has a great, enjoyable experience. There is a real money component to this Axie experience, so to see the community build around positivity and excitement is special. I think a lot of that comes from the seeds planted by you, Jiho, and other team members, but prominent community members can tend those seeds and nurture that type of experience to grow and spread. I think there are a lot of highly, highly competitive community members. You see that in the various approaches to the markets (Axies, Land, Land items, SLP [and Luna]). You see community members finding ways to foster new economic markets in sharded assets and wrapped assets. The creativity and innovation of the team is mirrored within the community. Developers like Rreak, Jdor, Henri, Owl, Seuechenhund, and on and on reward this community through their amazing volunteerism. I hope that things like Axie Chat and Baronar's Take also bring in more community members and serve the community. It is quite possible that we are still very much in the early adopter phase and there is a high possibility that we may all see incredible fruits of our labors. I envision a fun, positive experience for a million or more players! Right now I think the entire community wants nothing more than great success for the team and everyone involved with Axie Infinity. I can understand a desire to fast forward to v2 battles and land gameplay, but I do believe we are presently in a special phase of development in this incredible Axie experience. Thanks for reading our fifth player spotlight! If you'd like to meet Baronar and ask him about his adventure, make sure to join Axie Discord! The Axie Infinity Team Axie Infinity Discord — Want to start playing but not sure where to start? Join our Discord, our community will answer any questions you have! Axie Infinity Twitter — Our DM's are always open :)


---

Player Spotlight: OWL


Player Spotlight: Owl We sat down with Axie moderator and community developer to pick his brain on his vision for Axie, what it's like building tools for the Axie community and more! Owl is a great example of how Axie can introduce traditional gamers to Blockchain technology and even jumpstart career aspirations in this blossoming field! How did you find Axie and what attracted you most about it? I entered the crypto world early 2018 as a friend of mine told me about it. Summer 2018, I saw a post about Axie Infinity on Reddit and felt intrigued as soon as I saw the cute aesthetics of those axolotls. I didn't get into it until I joined the Discord in August. One day after joining the discord, I bought 3 axies including a mystic (#618) thanks to the help of early community members. What attracted me most was the amazing art and the community. Had the community not been this strong, I probably would have forgotten the project. What's your favorite Axie memory? I don't have one particular memory but several. Some of them are participating in the OG tournaments before our current PvP system. Others are sniping awesome mystics and seeing some friends raging as their funds were too slow to reach Coinbase in time. The final memory is simply reading all those messages about how useful were the tools I built for the community. What are some of the things you've built for the Axie community? What motivated you to create these? My most famous one is The Community Bot. It can do a bunch of things! Show an Axie, post big sales in the #marketplace, DM people when a specific Axie went in sale, when a user received ether from a sale, breed Axies, show Axie EXP, get their win rates, and of course, say "Good morning" to our beloved moderator, Henri! My latest one is the $WOA token that hopefully many people in the community have heard about. Wrap/unwrap Origins Axies via tokens allowing instant liquidity. It has reached over 1 million $ in trading volume over the first 4 days of its launch on Uniswap. I was surprised how well it was received. I'm motivated to challenge myself to become a better developer and strengthen the community's user experience. I really want to work full time in the Blockchain scene and starting out with community projects is the best way to improve your skills and get feedback on the ideas you built! What's the most challenging part about building Axie tools? When starting out, getting used to the Blockchain environment. Most data will be fetched from the chain and you need a decent understanding on how it works. After that, as long as you can google, and understand fundamental practices in coding, you can pretty much build anything. I suck at web dev for example so that's why I decided to keep improving my discord Bot! (Shout out to Clumsi, ODP, Freak who build awesome web apps!) Any sneak peaks into what you're building right now? I'm participating to P3terpan's NFT hackathon! Check out their discord server if you want to see what something I'm working on right now ;) Can't say much yet but you'll hear about it soon. Hint: It's NFT based! What would you like to see from the Lunacia SDK? So hard to say! Probably allowing game devs to reuse your in-game assets in projects/games and allowing them to deploy their own smart contracts inside Ronin to create a new ecosystem for their game inside the Axie universe. What's your background in development? I started learning to code 3 years ago making Unity games thanks to some Udemy course. I quickly dropped out the course to build my own projects (games, analytic tools, discord bots) before joining a dev school last year and ultimately learning Solidity which allows me to do a bunch of things inside the NFT and DeFi scene. What excites you most about Axie's future? Axie is trying to build this massive world where people can play, earn and ultimately let the community govern the direction that the project is taking. I want to be part of this revolution. I'm most excited about what land gameplay will be all about and what will be its implications in the long term. Thanks for reading our fourth player spotlight! If you'd like to meet Owl and ask him about his adventure, make sure to join Axie Discord! The Axie Infinity Team Axie Infinity Discord — Want to start playing but not sure where to start? Join our Discord, our community will answer any questions you have! Axie Infinity Twitter — Our DM's are always open :) Player Spotlight: OWL was originally published in Axie Infinity on Medium, where people are continuing the conversation by highlighting and responding to this story.


---

September Development Update!


September was possibly the best month so far in the history of Axie Infinity! The pieces are coming together and we are firing on all fronts. The community is growing at an astounding rate, marketplace volume is exploding, and here at Axie HQ, we're getting very close to sharing new gameplay with the community! Let's dive in. Growth & Adoption Growth is going parabolic! Active users, marketplace volume, application downloads are all growing at the fastest rates we've ever seen. The recent growth can be chalked up to a few factors:General growth of the NFT space. As the NFT grows, Axie should outpace it, as people discover how hard we've been working for the past few years and our amazing product/community.Positive press such as our recent feature in Coindesk detailing how people are earning a living playing Axie during the pandemic.Game assets becoming a true asset class and attracting collectors such as Delphi Digital! Here are some charts illustrating just how insane the recent growth has been! We're thrilled that our revolution is gaining momentum. We're never satisfied and plan to keep pushing even harder during the coming months with a flurry of updates and releases. If you'd like to monitor our growth in real time, Nansen.ai made their amazing Axie dashboard public! Land The Axie community is very excited about landplay and we've seen a surge of new landowners entering our ecosystem lately! We're very close to rolling out a public Alpha for land. The team is working hard to ensure that it lives up to the lofty expectations and standard you've come to expect from us. As you can see from image above, we've made major progress regarding the player interface. Here are some of the notable achievements from the past month:Chimera now roam the map and can be battled. We made multiple upgrades to this experience.We've made progress around building and upgrading structures. Structures can also be set to work on resource production over time.Items can now merge between Axie inventories, backpacks, and a general inventory.Furniture is coming!We made data storage and performance upgrades to ensure our servers can handle the stress of many landowners playing at once. Battles V2 Today we're excited to share a glimpse into the new interface for our upgraded battle system! The design and art team are on fire — check out those cards! Here's what we did during September:We picked a tentative date for a closed AlphaFinished a framework for a talent tree and thought about clear cut archetypes for all the classes. Talents will be a way to further distinguish classes from each other and make the game more interesting and teams more customizable.Named many talents.Implemented the new interface into our test version.Finished buffs/debuffs.Discussed sound principles of card copy and how to make the cards as simple to understand as possible. User Experience & Scaling We continue to make good progress on our side chain solution: Ronin. This month we saw:Erc 20 and Wrapped ETH support added to our wallet.More progress on validator on-boarding including a potential big name from the traditional tech space.Continued optimization of our block explorer.Brainstormed a comprehensive list of features to add to the Axie Marketplace & wallet solution.We're looking to upgrade our physical server hardware to allow for more concurrent battles in the application. We hope you enjoyed this peak into our recent progress and we're extremely excited for the months ahead. See you in Discord! The Axie Infinity Team September Development Update! was originally published in Axie Infinity on Medium, where people are continuing the conversation by highlighting and responding to this story.


---

NFT Rights for Axie Owners and Artists


Dear Axie community, We have seen a surge in player activity lately and subsequently, more artists have started to create fanart inspired by Axie Infinity. We are amazed by some of these creations and love to see how creative our community is. Example of art pieces that we love:Artist: ReilzzArtist: Nuu_Art The above examples are original creations and do not use our existing assets, but are inspired by Axies that the creators either own or create on behalf of the owner. Until this point, our terms of use have strictly prohibited anyone from using Axie Infinity IP commercially unless given our explicit permission. We have now updated the terms of use to allow Axie NFT owners to create fanart, and monetize their fanart and merchandise commercially, given that they follow our terms:Anyone creating fanart of Axies needs to either own the Axie they are creating fan art from or receive permission from that Axies owner.Fan artwork must not use official Axie assets, but creating unique art using Axie assets as inspiration is acceptable.The artwork must clearly state "Axie Infinity Fanart", link to https://www.Axieinfinity.com, and link directly to the Axie that is being used for inspiration.An Axie NFT can be used to generate a maximum of $10,000 in revenue before an official license agreement has to be signed. The revenue can come from either fanart (tokenized or physical) or merchandise (t-shirts, mugs, hoodies, etc). Creating original fanart without monetizing it is fine too, in fact then we do not require you to own the Axies — but seeking consent from the Axie owner is the correct approach.Ending notes A new industry is being created and we are on the bleeding edge. This requires us to be flexible and we believe this approach is the best at the moment. The terms are subject to change at any time we see fit. For the avoidance of doubt, Sky Mavis PTE. LTD, the core team creating Axie Infinity, reserves the right to decide whether or not something is defined as 'fan artwork' or not. Derivative works that seek to exploit the Axie Infinity universe will not be tolerated. Third-party marketplaces that provide the opportunity to 'mint' NFTs are encouraged to contact us directly at hello@axieinfinity.com in case of confusion. Creators wishing to get in touch with us about a licensing agreement can do so at hello@axieinfinity.com You can stay up to date with the latest terms at https://axieinfinity.com/terms. NFT Rights for Axie Owners and Artists was originally published in Axie Infinity on Medium, where people are continuing the conversation by highlighting and responding to this story.


---
---
---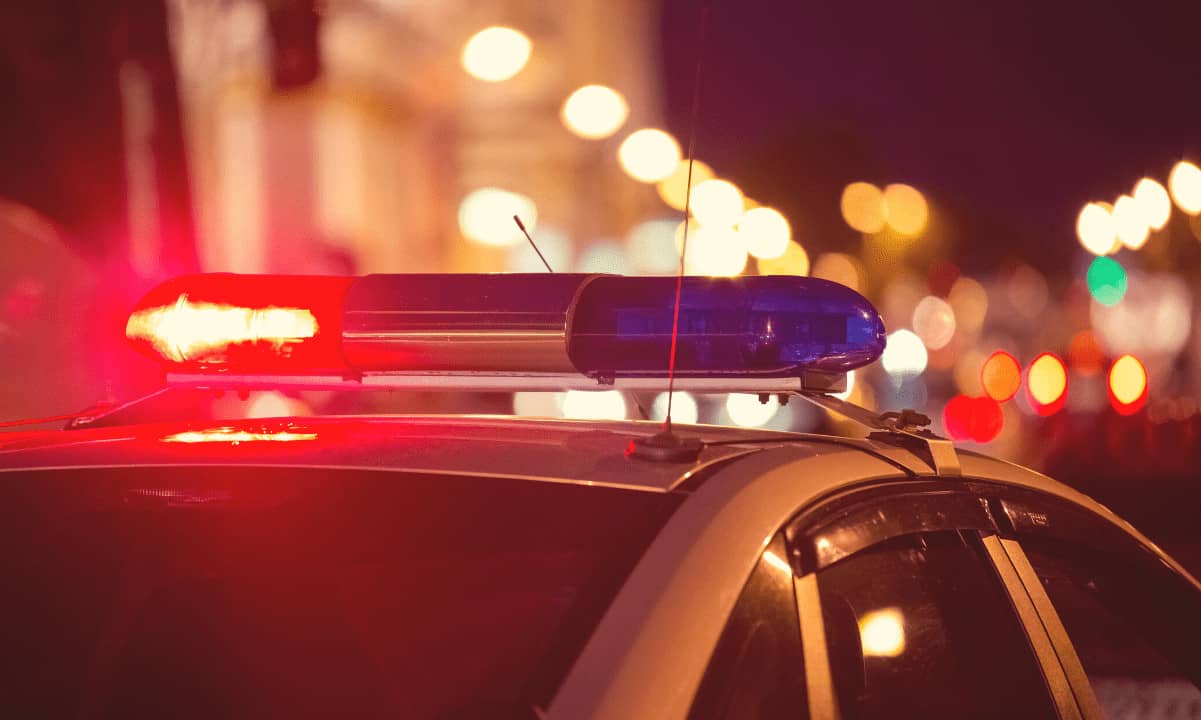 Law Enforcement Reclaims $30 Million From Axie Infinity Hack


The blockchain intelligence firm Chainalysis announced on Thursday that it has successfully assisted law enforcement in seizing $30 million in crypto stolen by North Korean hackers of the Lazarus group. The ill-gotten proceeds were connected to the infamous Axie Infinity hack in March – the largest hack in decentralized finance (DeFi) to date. How the Funds Were Recovered According to the firm's statement, the event marks the first time that stolen cryptocurrency has ever been seized from a North Korean hacking group. Chainalysis has been investigating the hack since March of 2022, using "advanced tracing techniques" to track down the hacker's cash-out points. By cooperating with law enforcement and other industry players, the firm helped find and seize roughly 10% of the total funds stolen in the hack. "We have proven that with the right blockchain analysis tools, world-class investigators and compliance professionals can collaborate to stop even the most sophisticated hackers and launderers," said Chainalysis. The funds were initially stolen after hackers gained access to five of the nine validator keys that controlled the Ronin network's cross-chain bridge. This allowed them to drain 173,600 Ether (ETH) and 25.5 million USD Coin (USDC). from the play-to-earn game Axie Infinity's treasury across two separate transactions. The funds were cumulatively worth over $600 million at the time,...
---
Why Axie Infinity (AXS) Could Rally After Hide And Seek, Eyes $20


Axie Infinity (AXS) has recently shown significant strength against tether (USDT) as the price prepares for a rally to the $20 mark. Bitcoin's (BTC) price continues to fluctuate, despite occasional surges. The price of Axie Infinity (AXS) has been difficult to break above $15, but it could be set to make the difference.(Data from Binance) Axie Infinity (AXS) Price Analysis On The Weekly Chart AXS's price has dropped from $70 to $10, and it is even struggling to stay afloat during the bear season. The price of AXS recently showed a glimmer of hope, rising from $13 to $15 as more buyers purchased this coin. AXS price saw a weekly low of $11 before rebounding to $14 before encountering resistance to breaking above. The price of AXS remains above $13 because it has proven to be of interest to buyers. AXS has moved from this region to $15 as the price looks promising, with good volume ahead of the new weekly close. If AXS continues with this volume on the weekends, we could see the price of AXS facing its first major resistance at $20. Weekly resistance for the price of AXS - $20. Weekly support for the price of AXS - $13. Price Analysis Of AXS On The Daily (1D) Chart Daily AXS Price Chart | Source: AXSUSDT On Tradingview.com After falling to a daily low of $13, the price of AXS on the daily chart bounced off this area as it formed good support; the price rallied to the $15 region with a good volume of buyers ahead of the daily and weekly closes. For AXS to break abov...
---
Axie Infinity Unveils Season 0 With High Expectations – Will It Pu...


The most recent roadmap of Axie Infinity states that the start of Origin Season 0 signals the entry into Phase 3. The recent market negative heat has been felt by Axie Infinity. Following the release of the most recent news, the GameFi-based protocol has been rather active in the Twitter conversation boxes. Sky Mavis created the play-to-earn game Axie Infinity. They recently revealed Season 0, which will last for one month. The launch will celebrate the improved gaming environment of Axie Infinity. Launch Of Axie Infinity Origin Season 0 New upgrades for the revamped gaming experience on Axie will be welcomed with this launch. The fresh launch attracted traders' attention on August 24 as AXS surged on the daily chart. As a result, the Axie Ecosystem's native token, AXS, had a spike on August 24, giving the news a lot of traction among traders. Despite the optimistic activity on AXS, worries regarding the gaming sector in DeFi persist. After reaching its top in mid-2021, GameFi has still been hurt by the start of the cryptocurrency bear market. More so, the user statistics collected by Axie for this course further reflects this. In recent weeks, the number of daily new accounts has fallen to below 100. This is a far cry from the peak it reached in July and August of 2021. AXS Price Plunges By 9.41% According to CoinMarketCap, AXS price nosedived by 9.41% or trading at $13.39 as of this writing. AXS price benefited with an uptick due to the Origin Season 0 launch but i...
---
Schiff Says US Inflation Decline 'Only Temporary,' Mark Cuban Sued, JPMo...


Gold bug and economist Peter Schiff has warned that the seeming ease in inflation for the United States economy is nothing to get too excited about, as Shark Tank star billionaire Mark Cuban is facing a class action lawsuit for allegedly promoting a 'massive Ponzi scheme.' In other news, JPMorgan CEO Jamie Dimon thinks 'something worse' than a recession could be coming, and popular play-to-earn (P2E) blockchain game Axie Infinity hits $4B in sales and announces the removal of SLP rewards from classic mode. This is the Bitcoin.com News Week in Review. Peter Schiff Warns US Faces a 'Massive Financial Crisis,' Economist Expects Much Larger Problems Than 2008 'When the Defaults Start' The economist and gold bug Peter Schiff usually has a lot to say, and this past week Schiff explained during an interview that he believes the U.S. will face a financial crisis worse than 2008's 'Great Recession.' Schiff explains that the U.S. has a lot more debt than it did back then, and insists America's economic downturn 'is going to be a much bigger crisis when the defaults start.' Read More Billionaire Mark Cuban Sued for Allegedly Promoting a Massive Crypto 'Ponzi Scheme' Shark Tank star and the owner of the NBA team Dallas Mavericks, Mark Cuban, is facing a class action lawsuit for promoting Voyager Digital's crypto products. The plaintiffs claim that Voyager was 'a massive Ponzi scheme' and Cuban 'duped millions of Americans into investing.' Read More JPMorgan Boss Jamie Dimon Warns 'So...
---
Axie Infinity Drops 4.7% In Last 24 Hours As AXS Struggles In The Red Zo...


Axie Infinity trading volume seen to have capsized by over 2% in the past few days. Price drops 4.7% in the past 24 hours AXS value set to jump in price when full version of Axie Infinity game rolls out in 2023 Price down 0.87% or trading at $16.97 as of press time AXS price has fallen 4.7% in the last 24 hours or is trading at $17.25. This gives traders an idea of how the week's AXS price trend will go. It continued to hover in the negative area or red zone since the past week wherein it registered a detrimental loss of 7%. Axie Infinity Trading Volume Down By 2% On the daily chart, Axie Infinity's trading volume is seen to have capsized by over 2% in the past few days. On the other hand, AXS circulation has jumped by 0.6%. The total circulating supply is now capped at 89.83 million. To date, Axie Infinity ranks as the 44th largest crypto in terms of market cap at $1.54 billion. According to CoinMarketCap, AXS's price is down by 0.87% or trading at $16.97 as of press time. Axie Infinity is an exciting play-to-earn blockchain gaming platform that has enabled multiple game modes used to collect, train, and battle Axies. Additionally, players can explore other opportunities to earn by joining weekly tournaments and contests on the platform. Axie Infinity players use AXS to trade, buy, and sell game characters called Axies. Despite the bearish trend, analysts are optimistic that AXS price will increase once Axie Infinity launches its full version at the end of t...
---
TA- The Price Of Axie Infinity Struggles Despite Crypto Relief Rally


The price of Axie Infinity (AXS) has struggled recently with a few bullish signs against Tether (USDT) despite market sentiments around the project. As a result of the "Merge" sentiments, this has led to many altcoins showing relief rallies and newer altcoins making all-time highs; the price of Axie Infinity has struggled to rally despite many expectations on AXS holders. The Merge is an upgrade on the Ethereum network from Proof-Of-Work (POW) to Proof-Of-Stake (POS) to increase its network efficiency in transactions. (Data feeds from Binance) Axie Infinity (AXS) Price Analysis On The Weekly Chart Weekly AXS Price Chart | Source: AXSUSDT On Tradingview.com From the chart, the price of AXS saw a weekly low of around $14.2, which bounced from that area and rallied to a price of $18. The price has built more momentum as it faces resistance at $19.3. If the price of AXS on the weekly chart continues with this structure, it could quickly revisit $18, acting as a good support area for buy bids. Weekly resistance for the price of AXS - $19.3. Weekly support for the price of AXS - $14. Price Analysis Of AXS On The Daily (1D) Chart Daily AXS Price Chart | Source: AXSUSDT On Tradingview.com The price of AXS found strong support at around $17.5, which seems to be an area of interest on the daily chart. AXS bounced from its support and has rallied as it faces resistance at $19.3. The price of AXS has continued to range in a channel; breaking out of this channel could send th...
---
Axie Infinity Surpasses $4 Billion in All-Time Sales, Team Removes SLP R...


After recording more than $4 billion in all-time sales, Axie Infinity announced the game's classic mode will no longer allow users to obtain smooth love potion (SLP), as SLP rewards have been added to the new Origin ranked gameplay mode. The team also introduced non-fungible token (NFT) runes and charms that can be minted on the Ronin network through the marketplace.As the Play-to-Earn Game Hits $4 Billion in Sales, Axie Infinity's Classic Mode Will No Longer Collect SLP Axie Infinity is changing the rewards system and removing SLP from the classic gameplay, according to a blog post published on August 11. Axie Infinity is one of the most popular play-to-earn (P2E) games that incorporates NFTs. The game's NFT collection so far has seen $4.24 billion in all-time sales, according to all-time statistics collected by dappradar.com. Cryptoslam.io data also shows that Axie Infinity has over $4 billion in all-time sales, but the metric is a touch less ($4.08B) compared to dappradar.com's stats. The $4 billion in sales took place across 17,038,131 transactions to date and there's 2,291,087 NFT owners. Axie Infinity is the top NFT collection on cryptoslam.io as Bored Ape Yacht Club (BAYC) follows behind Axie Infinity in sales with $2.36 billion, and Cryptopunks has $2.35 billion in all-time sales. In the latest blog post called 'Origin Season 0: Phase 3 Is Here,' Axie Infinity details that some changes to the game will remove classic mode rewards. The game's management plans to rewar...
---
Axie Infinity Under Bearish Grip, But AXS Investors Still Optimistic


Axie Infinity (AXS) price has nosedived following a surprise entry by the bears as seen in the daily price chart. AXS hovering above both the 20- and 50-day EMA Axie Infinity price dropped as the bears slammed investors shut after going all-in with the recent uptick. The AXS/BTC pair has nosedived by 1.66% or at 0.0007748 BTC If the bears can maintain this momentum, the bulls' effort to recover will be put in vain. Now, to agitate and defeat the bears, the token will need to attract more buyers plus the bulls will need to get their heads together to boost AXS. To date, the trading volume has dropped which is making the investors anxious and poses a bit of concern, especially for the bulls. Axie Bearish Stride Short-Lived On the brighter side, crypto experts believe that this recent dip will be short-lived so investors should be ready to dive in once the green light is on. Chart from TradingView.com According to CoinMarketCap, AXS token trades at $18.06, or a dip of 4.29% as of this writing. AXS coin trading volume registered a drop of 0.4% or at 14 million. While the loss isn't much, it still harbors the danger of eventually pulling the price further down. AXS's market cap is at 0.09577. The bearish perspective of AXS seems to be nearing its exit as the daily price chats showed multiple EMAs or a successful crossover. MACD on the daily chart also exhibited that the buyer's line is hovering over the signal line of the seller with a very litt...
---
Axie Infinity Sales Record A Massive Slump, Losing Over $120 Million


Before now, Axie Infinity had maintained a solid foothold in the non-fungible token (NFT) space. Through massive sales, it stood as one of the leading and most successful NFT collectibles. The network had recorded almost $4.08 billion in sales volume. But June 2022 sales seem to be a mockery of its feats over the past year. Sky Mavis, a Vietnamese studio, launched Axie Infinity in March 2018. It's an online video game based on NFTs. The platform has gained popularity from using Ethereum-based tokens through its gaming economy. In the game, players could receive Axies, the virtual pets, and subsequently breed and raise them for future use. They serve as formidable tools in gaming battles for players. Once the players advance in their skills and levels, they would possibly get rewards. The NFT collectible then witnessed a drastic drop in its June sales volume. The main influencing factor is the prevailing crypto bear market that has crippled the majority of activities in the industry. Hence, there is an overall reduction in NFT investment choices from different angles. June's record from the recent Research for Axie Infinity placed the sales volume at about $3.18 million. The value is a considerable gap between its May volume of about $7.09 million. Comparing the two months indicates that June's volume declined by 55% from May's sales volume. A general review of NFT monthly sales volume in 2022 shows June's sales as the lowest. Its drop marks the first time since Feb 2021 for A...
---
Axie Infinity Revenue Continues To Collapse – Here's Why


Axie Infinity, a blockchain-based play-to-earn game, generated a measly $988,400 in total revenue the previous week, which is the first time that the popular P2E game that allows you to earn SLP coins, amassed lower than 1 million since February 2021. From an hourly standpoint, AXS price has spiraled down by 1.69% or roughly $0.35 compared to values from an hour ago. This looks like a reversal from the previous results, showing the price moving up. Today, the AXS price is down by 0.87% or $0.18 from yesterday. This reverses the price movement that transpired the previous day, which registered an upward trend. The 100-hour time frame proves to be most consistent, showing a bearish or downward trend. Suggested Reading | Bitcoin Market Cap Shed Over $120-B Last Month – How Much More Can It Lose? Axie Infinity – Still The Most Popular P2E? Axie Infinity, the most popular P2E, has seen a trailblazing success in 2021. Axie Infinity managed to generate over $215 million at its peak fame on August 8, 2021. Additionally, Sky Mavis, the game's creator, has also procured over $152 million in funding or a valuation of $3 billion in a funding round headed by Andreessen Horowitz. However, things went through rough spots as the game dropped in November 2021 due mainly to its burn mechanism and imbalance of issuing SLPs. BTC total market cap at $862 billion on the daily chart | .com There was an overload of Smooth Love Potion (SLP), Axie's in-game token, which was issued w...
---
Axie Infinity Announces the First Winners of its Builders Program


2021 was the year of NFTs and crypto games. A lot of games achieved world-class fame, attracting hundreds of millions of dollars to the cryptomarket. However, the glory was short-lived, and 2022 has been the worst year for many crypto games; including the biggest of all: Axie Infinity. On May 31, Sky Mavis, the company behind Axie Infinity, included 12 projects into its Builders Program, which on building new gaming experiences to help increase the number of users —which, by the way, has fallen exponentially just like the price of its native tokens. As per Sky Mavi's press release, the startup selected 12 projects out of more than 2,000 submitted applications. The winners will receive $10,000 in AXS, Axie Infinity's native currency, to fund their projects' development. They will be also able to monetize them on a shared basis using the game's branding. Your Axie NFTs are a ticket to an infinite realm of experiences. Today, we take a major step towards making this a tangible reality. We're ecstatic to present the first 12 projects that we've accepted into the Axie Builders Program!https://t.co/iy2x9sXcR9 — Axie Infinity (@AxieInfinity) May 31, 2022 Axie Infinity is looking to strengthen its ecosystem through The Builders Program The Builders Program is just one of the many initiatives that Sky Mavis is deploying in an effort to provide a better, more engaging user experience. With the Builders Program, the team behind Axie Infinity will leverage the kn...
---
Biggest Movers: WAVES Nearly 60% Higher, as AXS Surges Close to 25% in T...


WAVES prices surged by almost 60% on Tuesday, leading gainers in crypto markets during today's session. This move took prices to a 20-day high, and came as AXS also rallied, climbing by over 25% earlier in the day. WAVES WAVES was one of Tuesday's biggest gainers, as prices rose by nearly 60% earlier in today's trading session. Following recent lows, and a bottom of $6.00 to start the week, WAVES/USD rose to an intraday peak of $10.15 today. Tuesday's surge comes after prices continued to rise from last week's floor of $3.86, which was WAVES' lowest level since January 2021. From trading at support, WAVES now looks set to hit resistance which is at $12.30, and has not been reached since May 11. Despite gains fading throughout the session, prices are still currently trading at their highest point since this date, and as of writing sit at $8.69. The 14-day RSI is hovering at a two-month high, and is slightly below its own ceiling at 53.80, which must be broken for WAVES bulls to reach the $12 mark. Axie Infinity (AXS) Although there were multiple tokens to climb by over 20% on Tuesday, as crypto bulls maintain recent sentiment, it was AXS that was the second biggest mover. The token, which derives from blockchain gaming ecosystem Axie Infinity, rose to an intraday peak of $27.82 on Tuesday. This surge comes as it was announced that game developer, Sky Mavis, had revealed its first round of games to be hosted on the Axie Infinity blockchain. Looking at the chart, today's gai...
---
Biggest Movers: AXS Jumps Over 20%, as MATIC Falls to 13-Month Low


Despite the majority of tokens trading in red on Thursday, AXS was up by over 20% in today's session. While LUNA dropped below $0.01 earlier today, MATIC was another notable crypto to fall, dropping to its lowest point since last April. Axie Infinity (AXS) AXS was one of the biggest gainers in crypto markets on Thursday, as prices rallied following a three-day losing streak. Following a low of $16.42 on Thursday, AXS/USD surged to an intraday peak of $24.26 during today's session. As a result of today's rebound in price, AXS moved away from historical lows close to $13, which came in July last year, around the time of the token inception. The recent decline in strength had pushed the 14-day RSI toward a multi-month low of 19, however, Thursday's surge has sent this above 25. Ultimately, prices are still oversold, which is one of the only positives for bulls looking to find a support point, and eventually force an upward shift in momentum. Should bulls choose to buy this current dip, they will likely face market uncertainty the closer it gets to $30, with some traders likely looking to liquidate positions to secure marginal gains. Polygon (MATIC) Although LUNA was down by almost 100% in today's session, markets have already begun to accept the demise of the token. However, a token which has not yet met its end, but a notable mover on Thursday nonetheless, is MATIC. MATIC/USD slipped to an intraday low of $0.4769 in today's session, which is its lowest point since April 2021....
---
Axie Infinity (AXS) Releases Origin Android APK


Axie Infinity Shards (AXS) appear to be one of the only cryptocurrencies to trade up slightly in the past 24 hours, despite the current bear market. Buyers appear optimistic over the blockchain game's Origin Android APK launch, announced over Discord on Thursday. According to the announcement, the update will include UI improvements, and a "full HD graphic" option in the game's settings. It will also make the game run at a faster pace by having all status and rune effects activate simultaneously. Bug fixes include decreased volume at the start of the battle and a patch to prevent users from looking at their next drawn cards without spending energy. Finally, it will change the turn that Bloodmoon starts to turn 15. Bloodmoon is a battle effect that deals damage to all axies in the field, regardless of whether they have a shield or not. AXS was trading at only $17 before the announcement was made. However, it quickly to rose $24.33 within five hours shortly afterward. It's since settled at around $22.03 at the time of writing and is now the 41st largest cryptocurrency by market cap. Nevertheless, the broader crypto market is suffering. Bitcoin has dipped to lows unseen since December 2020, while LUNA is down an astonishing 99.9%. AXS managed to retain its market position even after its blockchain – Ronin – was struck by history's largest Defi hack in March.
---
Biggest Movers: LUNA Loses 50% of Its Value, While XMR and AXS Declines ...


LUNA was down by over 50% in today's session as markets continued to react to UST losing its parity with USD. As such traders lost faith in the stablecoin founded by Do Kwon, which dropped to its lowest point since September. Whilst LUNA stole the headlines, XMR and AXS also saw recent losses extended. Terra (LUNA) LUNA fell by over 50% during today's trading session, as markets reacted to stablecoin UST losing its parity with the U.S. Dollar. After trading at a peak of $57.44 to start the week, LUNA/USD dropped to a low of $24.14 earlier in the day. This drop in price is the biggest one-day move since LUNA's inception, and pushed the price to its lowest point since last September. The move came following five consecutive sessions of declines, with the most recent pushing price below support at $50.00. Looking at the chart, the 14-day RSI is reading off the charts and is currently tracking at 20.46, which is the weakest level it recorded in the history of LUNA. Do Kwon has since tweeted, 'Close to announcing a recovery plan for $UST. Hang tight', we will now wait to see how markets digest any potential plans and or safeguards. Axie Infinity (AXS) There were several crypto tokens all trading more than 10% lower today, however one which stuck out more than others was AXS. The token, which acts as the currency for the blockchain-based trading game Axie Infinity, fell by over 15% on Tuesday. As a result of recent bearish pressure, AXS/USD hit an intraday low of $23.92, followi...
---
Biggest Movers: ETC Climbs to 1-Week High, as AXS Moves Away From 10-Mon...


During a volatile day of trading, ethereum classic rose to a one-week high earlier in the session, before falling victim to a red wave. AXS also rose today, climbing by over 12% in the day, however, a bearish wave pushed prices lower as the day progressed. Ethereum Classic (ETC) ETC climbed to a one-week high earlier in Thursday's session, when bulls were still buoyed by yesterday's Fed decision. However, as the day progressed, these bulls turned to bears, as the magnitude of the current inflationary landscape continued to spark market uncertainty. ETC/USD rose to an intraday peak of $32.36 earlier in the session, which was its highest point since April 25. At that point, prices were up by nearly 9% from Wednesday's lows, however, these gains swiftly fell, and as of writing prices are now trading at $28.28. Looking at the chart, this decline came as the prices failed to break out of resistance at $33, with bears using this as an opportunity to re-enter the market. The 14-day RSI is now also tracking below a ceiling of its own, at 43, as the wave of bearish pressure pushed the price into oversold territory. Axie Infinity (AXS) AXS started the day being easily one of the biggest gainers, climbing by over 12%, however, these gains were also lost later in the session. To start the day, AXS/USD followed up Wednesday's low of $29.04, by climbing to a peak of $34.75 earlier today. This gain saw prices move away from the floor of $28.90, which was close to a ten-month low for the ...
---
ApeCoin (APE) Is Now The Biggest Metaverse Token, Edging AXS, MANA, SAND


The metaverse is a new type of digital reality that incorporates elements of social networking, augmented reality, blockchain technology, and cryptocurrencies. Cryptocurrency might be a perplexing subject to grasp. Many people believe the industry is untrustworthy and view investing as a gamble. Nevertheless, this fast expanding industry uses vast sums of money. Large investments may yield large returns, and 2018 has been a banner year for practically every major cryptocurrency and its supporters. Among the major cryptocurrencies, ApeCoin (APE) is making significant progress in the sphere of the metaverse. ApeCoin rose higher on Wednesday morning, increasing 7% to $19.10, taking its seven-day gain to almost 22%. This comes less than a week after Yuga Labs, creator of the Bored Ape Yacht Club, announced the opening of its Otherside Metaverse on Saturday. Suggested Reading | Metaverse Tokens On Overdrive, Outpace Bitcoin And Ethereum ApeCoin Beats MANA, SAND, AXS Since then, APE has surpassed Decentraland's MANA, The Sandbox's SAND, and Axie Infinity's AXS to become the largest metaverse token by market valuation. This is a significant step forward for the BAYC NFT collection in light of recent controversy surrounding its legal cases. The BAYC collection is one of the most renowned in history. There are 10,000 Bored Ape NFTs, according to the NFT market OpenSea. Crypto total market cap at $1.78 trillion on the daily chart | .com The current floor price of the Bored Ape collect...
---
Binance Leads $150M Funding Round of Axie Infinity Creator


In a bid to restore funds stolen during the recent Ronin bridge attack, Binance revealed that it has led a $150 million funding round of Sky Mavis - the creator of Axie Infinity. As CryptoPotato reported recently, the Ronin bridge - a critical piece of infrastructure for the Axie Infinity ecosystem, was exploited. The attack resulted in a whopping $600 million loss in what seems to be the largest crypto-related hacks. Today, Binance revealed that it led a funding round worth $150 million to recover funds lost in the attack. Other participants in the round include Animoca Brands, a16z, Dialectic, Paradigm, and Accel, and it shows the growing confidence in the project despite the critical exploit. Speaking on the matter was Changpeng Zhao, CEO at Binance, who said: I order for the global ecosystem to continue thriving and maturing, it is immperative that we work together, especially when it comes to security, which is our strong suit. We have seen the tremendous work and growth of the Sky Mavis team since working together on the Axie Infinity project on Binance Launchpad. We strongly believe Sky Mavis will bring a lot of value and grwoth for the larger industry and we believe it's necessary to support them as they work hard to resolve the recent incdient. Meanwhile, Trung Nguyen, CEO at Sky Mavis, said that they are committed to reimbursing all of the funds while also implementing 'rigorous internal security measures to prevent future attacks.'
---
Biggest Movers: Near Surges 22% on Saturday, as SOL, AXS Move High...


NEAR has risen by over 20% during today's session, pushing prices to their highest level since late January. AXS also rebounded on Saturday, following a $640 million hack, which sent its price down this week. NEAR Protocol (NEAR) NEAR was undoubtedly one of the biggest gainers in crypto markets to start the weekend, as its price gained by more than 20% on the day. Following a low of $13.08 on Friday, NEAR/USD rallied to a peak of $16.23 in today's session, as prices were nearly 22% higher. Today's peak is the highest level NEAR has traded since January 20, and has helped cement it as the world's nineteenth largest cryptocurrency, ahead of DAI. The move also came as price strength surged on the day, with the 14-day RSI indicator now tracking at 70.80. Looking at the chart, this is the most price strength has hit since December 27, when prices were ironically at the same level they are now. In that instance we saw NEAR go on to hit highs of $20, and some bulls will likely look at that when deciding whether or not to hold onto existing positions. Solana (SOL) Following a low around $60 this week, AXS is up by almost 13% on Saturday, after hitting a high of $74.87. However, this is not today's second-biggest mover, that honor will go to SOL, which has now risen for a sixth consecutive session. This week's gains mean that SOL is now trading close to 37% higher from Monday's low of $105. As of writing, SOL/USD hit an intraday high of $138.26 to start the weekend, which is its hi...
---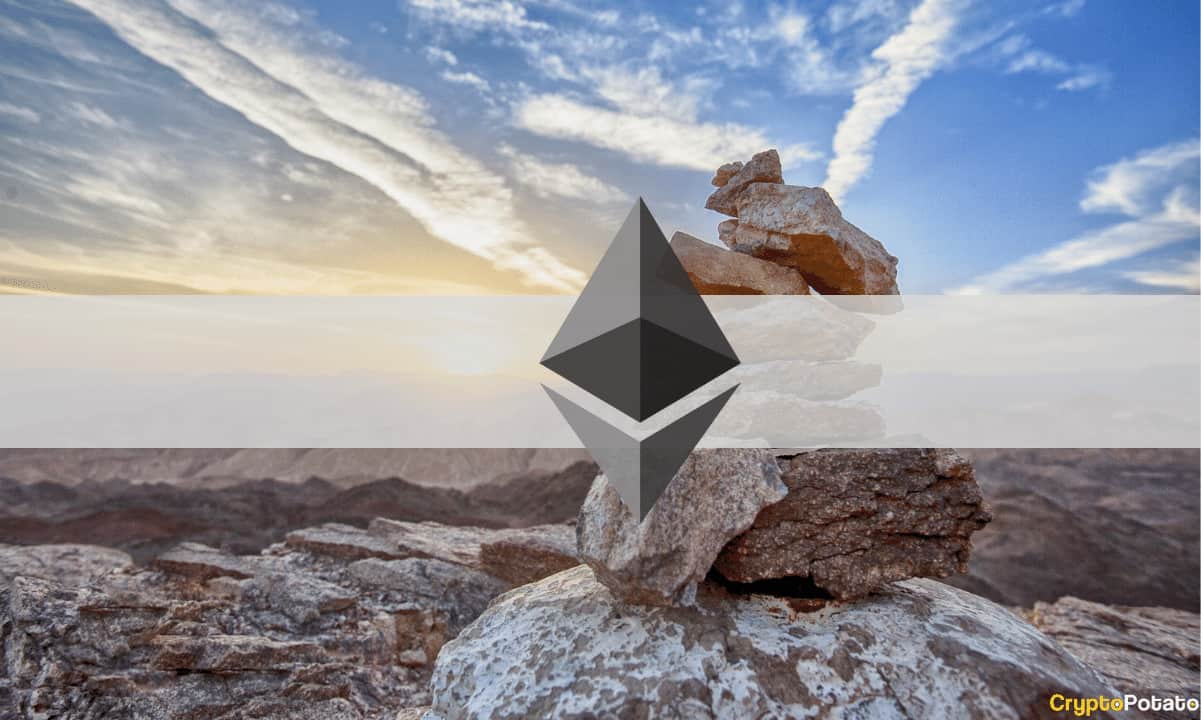 Weekend Watch: ETH Soars to 3-Month High, AXS Adds 12% Despite Recent Ro...


After falling by nearly $4,000 in a day, bitcoin reacted well and bounced off to above $46,000. Most altcoins are also in the green today. Impressive gains are evident from Ethereum, Binance Coin, Solana, Avalanche, NEAR Protocol, Axie Infinity, and others. Bitcoin Reclaims $46K Last week started with a notable price surge from bitcoin when the asset spiked from $45,000 to just under $48,000 to mark its highest price tag since early January. It failed at first to breach that level but managed to do so a day later. After tapping a three-month high, the cryptocurrency stalled for the next few days and remained between $47,000 and $48,000. This changed on March 31 when BTC slumped from $47,700 to just over $44,000 in a matter of hours. Nevertheless, bitcoin reacted well to this price drop and started recovering value almost immediately. As such, it spiked to and above $47,000 a few hours back. Despite retracing to $46,600 as of writing these lines, BTC is still over 3% up on the day. BTCUSD. Source: TradingView AXS and NEAR Lead the Way The altcoins suffered just as badly yesterday, but the situation today is largely different. Ethereum dropped to around $3,300, but a 6% increase since then has pushed the second-largest cryptocurrency to just under $3,500 as of now. This is ETH's highest price level in almost three months. Binance Coin has added around 5% of value in the past 24 hours and sits at a two-month high at $450. More impressive gains come from Solana (7.5%), Terra (6%)...
---
Axie Infinity Delays Origin Game Launch Due to Ronin Hack


Axie Infinity has announced postponing the launch of its much-anticipated play-to-earn game - Origin - after what appears to be the biggest hack in DeFi history. According to the post on substack, Axie Infinity: Origin will go live on the Mavis Hub on April 7th. It was originally slated to launch on March 31st. Axie Infinity: Origin Following the major security breach, Axie stated that the platform needs to reprioritize its efforts and delay the launch date by a week. While the game is ready for a soft launch, however, the move would provide the engineering and security team an additional window of time to deeply investigate all implications of the breach before asking for their full attention to support Origin's release. While the game is ready for a soft launch, we've decided to give the engineering and security team some more time to investigate all effects of the security breach, before focussing on backing Origin's release. The announcement also read, 'On Thursday, April 7 - Origin will be available for download via Mavis Hub! We are incredibly excited to get Origin into the hands of our community! Even though we're not able to share it with you today as planned, we're hoping that the onslaught of videos and content we've prepared will help prepare you once it's available next week.' Ronin Exploit and Aftermath As reported by CryptoPotato, the exploit, that in actuality took place a week ago, affected Ronin validator nodes for Sky Mavis, who...
---
Biggest Movers: AXS Falls Lower Following Hacks, While ZIL Climbs by Ove...


AXS was trading lower on Wednesday, after it was reported that the Axie Infinity network Ronin suffered a breach, leading to hackers stealing over $620 million from the blockchain-based trading and battling game. This came as ZIL was trading by over 50% higher during the session. Zilliqa (ZIL) Zilliqa (ZIL) was up by over 50% in today's session, as traders continued to react to the news that Zilliqa was partnering with Agora. Following the news, ZIL rallied by over 200% in the past week, with today's gains seeing prices hit an intraday high of $0.1604. Today's peak comes as ZIL/USD broke past its resistance level of $0.1080, pushing prices to a new record high in the process. Looking at the chart, these recent highs have come as prices moved away from the support level of $0.0418 on March 21. Since then we have seen a streak of higher highs from ZIL, with price strength currently tracking off the charts. As of writing, the 14-day RSI is currently at a reading of 89.17, which is substantially above its previous high of 65. This could be inviting to bears looking for a reversal in prices. Solana (SOL) AAVE, HNT, and VET were all big movers today, with most of these climbing by over 10%, however the most notable secondary mover today was SOL. SOL/USD climbed to an intraday high of $124.29 during today's trading session, as it replaced LUNA as the world's eighth-largest cryptocurrency. This move from SOL came as the price broke out of the long-term resistance level at $113.70, ...
---
Axie Infinity Loses $620 Million After Hacker Compromised Ronin Validato...


According to Sky Mavis, the creators of the blockchain NFT game Axie Infinity, the Ronin network has been attacked, and a hacker has managed to siphon 173,600 in ethereum and 25.5 million usd coin (USDC). The attacker has obtained roughly $620 million worth of crypto assets, and the Ronin bridge and Katana Dex have been paused. The Largest NFT Blockchain Game Axie Infinity Suffers From a $620 Million Hack The largest non-fungible token (NFT) blockchain game, Axie Infinity, has suffered from an attack on Tuesday after the Ronin network validators were compromised. Sky Mavis, the company behind the Axie Infinity project, explained that the validators were compromised as early as March 23. The funds were drained in two transactions (transaction 1 and transaction 2) and Sky Mavis discovered the attack after a user complained that they could not withdraw 5,000 ether from the Ronin bridge. 'The attacker used hacked private keys in order to forge fake withdrawals,' Sky Mavis's post mortem statement discloses. While the Ronin bridge and Katana Dex has been halted, Sky Mavis also said: 'We are working with law enforcement officials, forensic cryptographers, and our investors to make sure all funds are recovered or reimbursed. All of the AXS, RON, and SLP on Ronin are safe right now.' The team further explained that the project uses nine validator nodes to run Ronin, and in order to deposit or withdraw, five out of nine are needed to process a transaction. 'The attacker managed to get ...
---
Biggest Movers: DOGE, ADA Nearly 10% Higher, as AXS Leads Today's ...


DOGE was higher during today's session, as it was reported that a Bitcoin ATM operator added the token to its Kiosks. This comes as cardano also added to recent gains, after it was revealed that Coinbase is now offering cardano staking. Despite this, it was axie infinity (AXS) that led Thursday's gainers. Axie Infinity (AXS) The token axie infinity (AXS) was up by almost 25% today, as traders continued to react to tweets from Axie Infinity that said that the ears of 'Axies' will have their own cards for the first time ever. Following a low of $50.76 on Wednesday, AXS/USD rallied to an intraday high at $69.02 during today's session. Today's move came as AXS broke past its resistance level of $57, rising to its highest point since February 7 in the process. After breaking out of one ceiling, today's surge which saw prices climb by as much as 25%, rising to yet another point of resistance. This new ceiling is the $69.24 resistance, which has been in place for over six weeks, following a selloff from $84. Bulls will likely be aware of this, and may liquidate some gains, in order to avoid price uncertainty, should bears re-enter the market. Cardano (ADA) Although dogecoin (DOGE) rose by as much as 10% on Thursday, these gains were not sustained as today's trading session matured. However, cardano (ADA), on the other hand, maintained its percentage gain, trading close to 10% higher throughout the day, and was up 9.29% as of writing. Today's rally was the sixth day in seven that ...
---
Axie Infinity Ranks As Most Searched NFT On Google Search


Just recently, Design Bundle, a source of design materials and an online marketplace for designers to develop and sell their work, has released a ranking of the most popular NFTs. On top of its list is Axie Infinity. The NFTs were ordered by the number of times each one had been looked for on Google in a particular month. Axie Infinity came on top of the searches, with 3.86 million searches. Related Article | Bitcoin Prices Dragged Down By Geopolitical Tensions, Ukraine Nuke Plant Bombing Axie Infinity: Love Potion Axie Infinity (AXS) is a Play-to-Earn game in which players can buy, breed, and pit monsters are known as Axies against one another to win in-game cash known as little love potions. These potions can then be exchanged for real money. Play-to-earn is a business model in which players are rewarded with cryptocurrency in exchange for playing a game. Each Axie is a non-fungible token (NFT), a one-of-a-kind collectible that can be bought or sold on third-party platforms. To begin battles, players must have at least three Axies, with the cheapest costing around $200. In 2020, the most valuable monster was sold for 300 ETH, worth over $130,000 at the time. The Sandbox, NBA Prime Shot On Second, Third Spots The Sandbox (SAND) is listed after Axie Infinity with a search count of 553,000 but still far from AXS. The Sandbox is a digital Metaverse where users may buy lands, build, and customize their avatars using NFTs. Digital real estate has become one of the most traded NFT...
---
Axie Infinity Tops $4 Billion in All-Time NFT Sales


One of the leading names in the play-to-earn universe (P2E) – Axie Infinity – surpassed $4 billion in all-time non-fungible token sales. Currently, it is the third-largest NFT project falling behind OpenSea and LooksRare. Hitting a New Milestone Launched in 2018, Axie Infinity is among the most popular play-to-earn blockchain games. However, it was not until 2021 that it gained broad acceptance. Both the NFT space and the P2E business model started thriving last year, and most projects increased their non-fungible token sales to new heights. According to data from DappRadar, the total value of NFTs sold on Axie Infinity reached $4.14 billion. The number of traders who accounted for achieving this is nearly 2 million, while the average price of the sold digital collectibles is $198. Axie Infinity's growth has been considerable since six months ago its trading volume stood at $1.1 billion. OpenSea is the undisputed leader among all NFT marketplaces, with a total trading volume of over $21 billion. LooksRare holds the second position with nearly $17 billion. $2.3 Million Worth of ETH for Axie Infinity Plot In November last year, an anonymous buyer purchased a single plot of digital land on Axie Infinity for 550 ETH. At the time of the transaction, this equaled $2.3 million. The land in question is one of the Genesis plots on Axie Infinity, which is considered extremely rare as there are only 220 in existence. The NFT marketplace offers other in-game assets and ...
---
Axie Infinity Sets Record-Breaking $4 Billion In NFT Sales


Axie Infinity, the Ethereum-based video game, continues to amaze its fandom over the last year. Despite some hiccups, the play-to-earn game is relentless. In fact, it just made quite a bit of a noise this week after the Sky Mavis project snagged nearly $4 billion in all-time NFT revenues. The in-game currency of the P2E pet training universe, AXS, has appreciated by 2,544% against the US dollar during the last 12 months. On the other side, Smooth Love Potion (SLP) has had a less lucky year, with its value decreasing by 70% year to date. Metrics show that there are currently 53,502 AXS token holders and 45,276 Axie owners out of 166,870 Axies. Axie Infinity: Price Analysis According to 24-hour Axie NFT sales numbers, the project has received $2.2 million in transactions from 17,731 buyers. While Axie is third all-time in terms of sales, it is fourth in terms of 24-hour sales and fifth in terms of the previous seven days. Last month, Axie placed eighth out of 10 projects in terms of 30-day NFT sales. According to the most recent market figures, the average selling price of Axie Infinity as of Monday, Feb. 21, 2022, is $55.53, up 7.1% from the previous day's low of $50.30 to a high of $56.14. AXS total market cap at $3.17 billion in the daily chart | .com Additionally, on Nov. 6, 2021, Axie Infinity reached an all-time high of $164.90.
---
Play-to-Earn Blockchain Game Axie Infinity Surpasses $4 Billion in All-T...


This week, Axie Infinity, the blockchain-based online video game crafted by the Vietnamese software studio Sky Mavis, surpassed $4 billion in all-time non-fungible token (NFT) sales. Currently, the play-to-earn (P2E) game launched in 2018 is the third-largest NFT platform in terms of all-time sales.The Sky Mavis Crafted Blockchain Game Axie Infinity Records More Than $4 Billion in Lifetime NFT Sales The Ethereum-based video game Axie Infinity has been very popular during the last 12 months as the P2E pet training world has seen significant demand. The game's native digital currency axie infinity (AXS) has increased by 2,544% against the U.S. dollar over the last year. On the other hand, smooth love potion (SLP), hasn't been so lucky and is down 70% in value year-to-date. Metrics indicate that there's 53,502 AXS token holders today and out of 166,870 Axies there are 45,276 Axie owners. This week, NFT metrics show, the project developed by Sky Mavis captured more than $4 billion worth of all-time NFT sales. Today, the average Axie Infinity sale price is $198.77 and the project has seen 1,905,222 traders, according to lifetime statistics. With approximately $4.14 billion in all-time sales recorded at the time of writing, Axie Infinity is the third-largest NFT project in terms of all-time sales. The game's NFT sales are below Opensea's $21.85 billion and Looksrare's reported $16.85 billion. Despite the All-Time Sales Milestone, Axie Nft sales Are Down 40.58% During the Last Sev...
---
Technical Analysis: ATOM Hits 1-Week High — AXS, LEO, THETA Dip Lo...


Despite Thursday's selloff in cryptocurrencies, cosmos managed to hit its highest level in the last week. The rally came as one of yesterday's big gainers, THETA, slipped in today's session. Biggest gainers Cosmos (ATOM) moved higher in today's session, despite the global cryptocurrency market cap falling by over 3% as of writing. ATOM/USD rose to a peak of $30.79 earlier today, following its climb from yesterday's low of $27.97. This recent surge in the price of ATOM, comes after a Valentine's day bounce of its support level at $25.90. Since being hit by cupid's arrow, ATOM/USD has had four consecutive sessions of higher highs, leading to Thursday's run. Today's move also saw ATOM break out of its resistance level at $29.20, however as the day progressed, profit-takers liquidated positions, leading to the 1D candlestick fading. This false breakout has also seen the 14-day RSI held at resistance of 47, a level which it has been unable to climb over in the last 10-days. Should price strength be lessening, we may soon see some consolidation in the price of cosmos. Biggest losers Although SAND, AXS, and LEO were all deep into the red on Thursday, it was THETA that fell by the most in the top 100. Coming off the back of a $3.98 high yesterday, THETA fell to a low of $3.60 during today's session, nearing a 10% loss in the process. Thursday's selloff began after prices approached the resistance of $4.00, and now look set to fall to support at $3.48. Price strength also fa...
---
Axie Infinity Smooth Love Potion (SLP) Explodes With 300% Gain This Febr...


Smooth Love Potion (SLP) is skyrocketing in value just prior to the launch of Season 20 of Axie Infinity, the world's most popular play-to-earn blockchain game. In a matter of days, the SLP token triples in value. As of February 12, 2022, SLP is now selling for $0.027 with a 24-hour range of.024 -.032. The in-game currency has a market capitalization of $927,503,521 and a trading volume of $1,365,400,410 during the 24-hour period. SLP is now the 102nd largest cryptocurrency by market value. The rally occurs following a significant update to the game's economy, which removed player benefits for completing key in-game tasks, such as Adventure Mode SLP and Daily Quest SLP. Axie Infinity: How Does It Work? In the world of play-to-earn games, Axie is a well-known title. Its gameplay is inspired by classic games like Pokémon and Tamagotchi. Players can gather, breed, combat, and trade 'Axies' in the game. The Axie Infinity game utilizes a multi-token economy and Axie Infinity Shards (AXS) as the ecosystem's governance token. SLP cryptocurrency is used in-game to support Axie breeding. The Axie Metaverse allows for the buying, selling, exchange of other cryptocurrencies on supported exchanges. How Does Axie Rewards Work? One of the most recent updates to Season 20 appears to be a 56% reduction in the daily supply of SLP tokens. SLP will be removed from daily questing and adventure mode, further increasing the token's scarcity. SLP/BNB was added as a trading pair on ...
---
More Axie Infinity (

#AXS

) News