| | | |
| --- | --- | --- |
| | Axie Infinity | #AXS |
---
| | | | | |
| --- | --- | --- | --- | --- |
| AXS Price: | $6.67 | | Volume: | $53.9 M |
| All Time High: | $165 | | Market Cap: | $1.0 B |
---
---
| | | | | |
| --- | --- | --- | --- | --- |
| Circulating Supply: | 147,357,947 | | Exchanges: | 70 |
| Total Supply: | 270,000,000 | | Markets: | 106 |
| Max Supply: | 270,000,000 | | Pairs: | 73 |
---
---
---
The price of #AXS today is $6.67 USD.

The lowest AXS price for this period was $0, the highest was $6.67, and the current live price for one AXS coin is $6.66821.

The all-time high AXS coin price was $165.

Use our custom price calculator to see the hypothetical price of AXS with market cap of ETH or other crypto coins.
---
---
The code for Axie Infinity is #AXS.

Axie Infinity is 2.6 years old.
---
---
The current market capitalization for Axie Infinity is $982,613,549.

Axie Infinity is ranked #44 out of all coins, by market cap (and other factors).
---
---
The trading volume is large today for #AXS.

Today's 24-hour trading volume across all exchanges for Axie Infinity is $53,901,677.
---
---
The circulating supply of AXS is 147,357,947 coins, which is 55% of the maximum coin supply.
---
---
---
---
AXS is well integrated with many pairings with other cryptocurrencies and is listed on at least 70 crypto exchanges.

View #AXS trading pairs and crypto exchanges that currently support #AXS purchase.
---
---
---
---

The Community Treasury: An Overview


With the recent launch of AXS, we think it makes sense to dive a bit deeper into one crucial aspect of the Axie ecosystem, the Community Treasury. The Treasury is at the heart of the feedback loop that drives AXS demand within our ecosystem. Let's dive in and learn more! Fees & Primary Sales Once it's live, 100% of all fees and primary sales from the Axie universe will be deposited in the Treasury. The Axie ecosystem has a variety of different fees. For now, there is a 4.25% marketplace fee as well as a .005 ETH fee for breeding Axies. Over the last 30 days, these fees have totaled over 400 ETH. Here's how to track this:This is the Ethereum-based Axie marketplace contract. If you go to the analytics tab you'll be able to see the Marketplace fees accumulate over time.This is the Axie breeding contract. You can track the fees over time just like with the marketplace contract.To track fees from land and item sales, you can use Axieworld.com's land volume chart. Let's calculate the hypothetical accrual to the Treasury over the period of October 23rd — November 23rd. Please note that this is only hypothetical as the Treasury is not live yet. In the last month, there was 4838.8 ETH in Axie sales and 1,429.7 ETH in land/item sales. This gives us 6,268.52 ETH in total marketplace volume. 4.25% of this is 266.4 ETH. Lastly, the breeding contract shows us that 161.45 ETH was spent breeding Axies in the last...
---

Axie Infinity Integrates Chainlink Oracles!


This is an announcement we've been looking forward to for many months now. Today, we're proud to share that we've completed integration of Chainlink decentralized price feeds! In addition, we'll be using Chainlink Verifiable Randomness Function (VRF) to introduce provably fair random elements into the Axie universe, starting first with Axie Origin Coins (AOC). What is Chainlink? Chainlink is the market-leading decentralized oracle network providing real-world data to smart contracts on any blockchain. It allows dApps like Axie Infinity to consume data from outside the Blockchain, such as data from web APIs, premium data providers, IoT networks, enterprise backends, and more. Website | Twitter | Reddit | YouTube | Telegram | Events | GitHub | Price Feeds | DeFi What is Axie Infinity? Axies are fierce creatures that love to battle, build, and hunt for treasure! ‌Players can build up a collection of Axies and use them across an ever expanding universe of games! Axie Infinity is currently the #1 game on Ethereum, with over 14,000 monthly on-chain users, and over 11,000 daily off-chain users. We recently launched our native token, AXS, which uses governance and fee sharing to align incentives between all members of the Axie ecosystem. Want to learn more? Join Axie Discord to meet our amazing community!Integration details As the first step in our collaboration, Axie has integrated the Chainlink ETH/USD Price Reference...
---

October Development Update!


What a month October was! We hit new highs for monthly growth across all metrics. Battlers, traders, holders, and volume all skyrocketed as the world continues to wake up to our revolution. The big news of the month was related to AXS, our governance token, which is now live on Binance and Uniswap! Behind the scenes, we made significant progress on land gameplay, our new battle system, and Ronin. Let's dive in. Growth and Adoption October saw our NFT Marketplace put up stunning numbers. 4,018 ETH volume came from Axie sales while item and land sales totaled 2572 ETH. This combined for a cumulative monthly NFT volume of 6,090 ETH. Remember that 4.25% of this volume is taken as fees. This means that if the Community Treasury were live, 280 ETH would have been deposited in the Treasury, just from the marketplace sales! This demonstrates how all AXS holders are incentivized to help grow the game and scale trading volume. The number of Axie holders ballooned 43% from 9,419 holders to 13,499. Zooming out, we crossed 5,000 Axie holders on July 7th and currently have 15,332. That's 206% growth in 4 months! Monthly active users crossed 9,000 for the first time in October, after starting the month at 5,500. Our organic, community-driven approach is working and our movement is gaining momentum rapidly. On November 8th, we crossed 10,000 monthly users — a major milestone. We saw many notable sales on the marketplace during O...
---

Axie Infinity X Aave!


Axie Infinity is working with the Aave team on a few tasty DeFi X NFT crossovers! First and foremost, the Aave team has stepped up to sponsor Season 13 of the Axie Community Alpha! Starting next Monday, Axie players will duke it out for over 4,000 USD in AAVE tokens! In addition, we've created a limited edition AAVE-themed NFT! This NFT can only be earned for the next month, and anyone that holds at least .65 AAVE can qualify! AAVE NFT Campaign We strongly believe that crossovers between Decentralized Finance (DeFi) and gaming create benefits for users not possible in the legacy financial and gaming systems. In addition, gaming can be a vital on-boarding portal for users into the rest of the crypto economy. We invite our community to research to research the Aave protocol and how it fits into the DeFi ecosystem. We'd also like to formally invite the Aave community to start playing Axie Infinity! What is Aave? Aave (fun fact: the name is taken from the Finnish word for "ghost") is a decentralized, open-source, and non-custodial protocol for money market creation on Ethereum. Depositors earn interest by providing liquidity to lending pools, while borrowers can obtain loans by tapping into these pools with variable and stable interest rate options. Aave Protocol is unique in that it tokenizes deposits as aTokens, which accrue interest in real time. It also features access to Flash Loans, the first uncollateralized l...
---

Player Spotlight: cloudwhite


The man needs no introduction. This week we sat down with legendary Axie content creator cloudwhite (yes, the c is purposely lowercase). cloudwhite was the first person in the world to get an Axie tattoo. He directed and appeared in an Axie musical. He's made Axie raps. Without him, the foundation of the Axie content creation scene would be much different. cloudwhite is a rebel at heart and we're proud to have him on our side for this revolution. Tell us a bit about yourself. How did you get involved with Axie?Axie Origin Coins ($AOC) My Origin story? I was introduced to Axie Infinity through the CryptoKitties community. In January 2018 my New Years resolution was to stop talking to a girl I was madly in love with. She didn't feel the same way about me, and with the start of the new year I wanted to begin the process of moving on. CryptoKitties was featured on VICE News and I became intrigued by the idea of digital collectibles. Up until that point, my knowledge of cryptocurrencies was sparse. I had never purchased cryptocurrency, let alone a NFT. However, I found myself interested in learning more. Thus began an entirely new type of love affair. To distract myself from heartbreak, I decided to learn more about this new technology. I was hooked. It is not commonly known, but the foundation of the Axie team originated from the CryptoKitties community. Even my personal connections to Axie and the team began with CryptoK...
---

Axie Infinity (AXS) is the next Binance Launchpad project!


Axie Infinity X Binance!Axie Infinity (AXS) is the next Binance Launchpad project!Our comprehensive vision for Axie and AXS can be found here. Get a quick overview through this infographic.We've taken a surprise snapshot to distribute AXS to past Axie players based on in-game activity. This AXS will be claimable in the future.To celebrate, we've launched an upgraded website! This is the day we've been building toward for over 2 years. We're thrilled to share that Axie Infinity (AXS) will be the next Binance Launchpad project! We believe that Axie can lead a movement that empowers millions of gamers by breaking the barriers between work and play. To advance this mission, we've carefully crafted the AXS token with our friends at Delphi Digital. Axie Infinity Shards (AXS) are an ERC-20 governance token for the Axie universe. Holders will shape the future of Axie by signaling their support for governance proposals and directing usage of a Community Treasury. AXS (pronounced "access") will also be money within Lunacia and may allow holders to access certain sales and events. A Play to Earn Revolution A game needs players. By simply playing, you are adding value to our network and should be rewarded. We've already seen Axie change lives; play to earn is here. Now, we're scaling this model to millions of players. AXS is the foundation of this mission. Source: Nansen.ai We envision you earning AXS by:Completin...
---

Player Spotlight: Baronar!


Baronar is a legend in the Axie community. Along with Enjoi, Baronar has started the first community-led podcast dedicated to Axie. It's called Axie Chat and runs every Tuesday at 8PM EST. Baronar is a land baron in the Axie universe and cleaned out the remaining Arctic chests earlier this year. He's been one of the most vocal proponents for Axie land and it's been fascinating to watch his research process based off the bits and pieces of information we've put out. Tell us a bit about yourself and how you found out about Axie. I am a long time gamer, but I have eclectic interests and hobbies. Generation X. One of my fondest memories was feeding tokens into games at our local arcade. Even as a child I liked to maximize my spend — $5 to get 25 tokens, get those five extra plays. I also love TCGs and board games (we own several dozen). I grew up as gaming grew up, we had a 4088 PC computer when I was pretty young and I remember getting my own 486SX (couldn't afford the DX) just before college. I played text fantasy games (Zork, etc.), Rogue and early dungeon crawlers (Swords of Glass, Bard's Tale). As far as consoles: Pong -> Atari -> Nintendo+Sega -> PS1 -> and so on. I remember setting up Doom LAN parties at our college computer labs. Played some early MUDs (LP-Muds in particular). Dabbled in Ultima Online and played EverQuest right from the start. I still play WoW on occasion. Bought one of th...
---

Player Spotlight: OWL


Player Spotlight: Owl We sat down with Axie moderator and community developer to pick his brain on his vision for Axie, what it's like building tools for the Axie community and more! Owl is a great example of how Axie can introduce traditional gamers to Blockchain technology and even jumpstart career aspirations in this blossoming field! How did you find Axie and what attracted you most about it? I entered the crypto world early 2018 as a friend of mine told me about it. Summer 2018, I saw a post about Axie Infinity on Reddit and felt intrigued as soon as I saw the cute aesthetics of those axolotls. I didn't get into it until I joined the Discord in August. One day after joining the discord, I bought 3 axies including a mystic (#618) thanks to the help of early community members. What attracted me most was the amazing art and the community. Had the community not been this strong, I probably would have forgotten the project. What's your favorite Axie memory? I don't have one particular memory but several. Some of them are participating in the OG tournaments before our current PvP system. Others are sniping awesome mystics and seeing some friends raging as their funds were too slow to reach Coinbase in time. The final memory is simply reading all those messages about how useful were the tools I built for the community. What are some of the things you've built for the Axie community? What motivated you to create t...
---

September Development Update!


September was possibly the best month so far in the history of Axie Infinity! The pieces are coming together and we are firing on all fronts. The community is growing at an astounding rate, marketplace volume is exploding, and here at Axie HQ, we're getting very close to sharing new gameplay with the community! Let's dive in. Growth & Adoption Growth is going parabolic! Active users, marketplace volume, application downloads are all growing at the fastest rates we've ever seen. The recent growth can be chalked up to a few factors:General growth of the NFT space. As the NFT grows, Axie should outpace it, as people discover how hard we've been working for the past few years and our amazing product/community.Positive press such as our recent feature in Coindesk detailing how people are earning a living playing Axie during the pandemic.Game assets becoming a true asset class and attracting collectors such as Delphi Digital! Here are some charts illustrating just how insane the recent growth has been! We're thrilled that our revolution is gaining momentum. We're never satisfied and plan to keep pushing even harder during the coming months with a flurry of updates and releases. If you'd like to monitor our growth in real time, Nansen.ai made their amazing Axie dashboard public! Land The Axie community is very excited about landplay and we've seen a surge of new landowners entering our ecosystem lately! We'...
---

NFT Rights for Axie Owners and Artists


Dear Axie community, We have seen a surge in player activity lately and subsequently, more artists have started to create fanart inspired by Axie Infinity. We are amazed by some of these creations and love to see how creative our community is. Example of art pieces that we love:Artist: ReilzzArtist: Nuu_Art The above examples are original creations and do not use our existing assets, but are inspired by Axies that the creators either own or create on behalf of the owner. Until this point, our terms of use have strictly prohibited anyone from using Axie Infinity IP commercially unless given our explicit permission. We have now updated the terms of use to allow Axie NFT owners to create fanart, and monetize their fanart and merchandise commercially, given that they follow our terms:Anyone creating fanart of Axies needs to either own the Axie they are creating fan art from or receive permission from that Axies owner.Fan artwork must not use official Axie assets, but creating unique art using Axie assets as inspiration is acceptable.The artwork must clearly state "Axie Infinity Fanart", link to https://www.Axieinfinity.com, and link directly to the Axie that is being used for inspiration.An Axie NFT can be used to generate a maximum of $10,000 in revenue before an official license agreement has to be signed. The revenue can come from either fanart (tokenized or physical) or merchandise (t-shirts, mugs, hoodies, etc). Crea...
---
---
---
Axie Infinity Origins Breaks Through Apple's App Store Barrier, Now Acce...


Axie Infinity Origins, the blockchain-based, play-to-earn (P2E) game, has successfully cleared Apple's rigorous App Store review process and the game's app is now available for Apple iOS users. Sky Mavis, the creator behind Axie Infinity, has adopted a strategic approach by rolling out the game's app in stages, with targeted release plans for various Latin American and Asian countries. Blockchain Game Axie Infinity Origins Clears Apple's Review Following the phased release on the Google Play Store, Axie Infinity Origins is now available for Apple iOS users in select countries. The game's developer, Sky Mavis, announced the launch of the iOS version on Wednesday. "Origins has passed review with Apple and is now available on the App Store," Sky Mavis said. "We believe this is the first time that Apple has agreed to make an externally-purchased NFT usable on the App Store," the team added. The blockchain-based game that leverages non-fungible token (NFT) assets, Axie Infinity, was launched by the Vietnamese game studio in 2018. To date, the Axie Infinity marketplace has recorded $4.27 billion in total NFT sales. Initially, Sky Mavis announced that the Origins application was made available to Android users via the Google Play Store in Malaysia. The Apple iOS release will also be available in select countries. "If you live in Argentina, Colombia, Peru, Mexico, Venezuela, Indonesia, Malaysia, or Vietnam, download Origins for iOS from the App Sto...
---
Norwegian Authorities Seize Crypto Worth $6M From Axie Infinity Heist Wi...


Norwegian authorities, in collaboration with the Federal Bureau of Investigation (FBI) and the U.S. Department of Justice (DOJ), have allegedly seized about $6 million that was stolen in last year's Axie Infinity heist. 'It is the biggest crypto seizure Norwegian police have ever made,' said Norway's Økokrim.Norway and FBI Recoup Some Stolen Funds From Axie Infinity Attack Økokrim, Norway's National Authority for Investigation and Prosecution of Economic and Environmental Crime, announced Thursday that it has seized 60 million kroner (approximately $5.8 million) in crypto in connection with the attack against Axie Infinity and Sky Mavis, the company that developed the non-fungible token (NFT)-based online video game. The Norwegian authority explained that in collaboration with the U.S. Department of Justice (DOJ) and the Federal Bureau of Investigation (FBI): Økokrim has seized close to NOK 60 million in cryptocurrency. It is the biggest crypto seizure Norwegian police have ever made. 'We work with FBI specialists on tracking cryptocurrency. Such cooperation between countries means that we as a society stand stronger in the fight against digital, profit-motivated crime,' First State Attorney Marianne Bender commented. However, Økokrim did not provide details of the seizure. Axie Infinity suffered an attack in March last year after the Ronin network validators were compromised. The reported loss was $620 million at the time. 'The attacker managed t...
---
Norway Confiscates $6 Million Worth of Crypto Stolen in Axie Infinity Ha...


The Norwegian police seized nearly 60 million krone ($5.9 million) in cryptocurrencies. The assets were previously stolen by the notorious North Korean hacking collective - the Lazarus Group - which breached the security of the blockchain-based game Axie Infinity. The Record Seizure Norway's National Authority for Investigation and Prosecution of Economic and Environmental Crime (Økokrim) confiscated almost $6 million worth of digital currencies, a record-high crypto seizure in the Scandinavian country. The agency noted that the funds are part of the massive exploit on Sky Mavis (a technology company that develops the popular blockchain-based game Axie Infinity) carried out by North Korean hackers. Økokrim joined forces with international law enforcement partners, including the FBI, to track the stolen proceeds and prevent the wrongdoers from money laundering. 'We work with FBI specialists on tracking cryptocurrency. Such cooperation between countries means that we as a society stand stronger in the fight against digital, profit-motivated crime,' said First State Attorney Marianne Bender. Marianne Bender, Source: Økokrim She further claimed that the hackers' main goal was to support the totalitarian regime in North Korea and fuel its nuclear weapon programs. 'It has therefore been important to track the cryptocurrency and try to stop the money when they try to withdraw it in physical values,' she added. Bender praised the effor...
---
Market Watch: AXS Soars 40% Overnight, Bitcoin Sits Close to $23K


After tapping a few consecutive multi-month highs above $23,000, bitcoin has retraced slightly and has slipped below that line. Dogecoin and Ripple are the best performers from the top 10 altcoins, while Axie Infinity has stolen the show from the mid-caps. BTC Sits Beneath $23K It was on January 9 when the primary cryptocurrency finally managed to decisively overcome $17,000 after weeks of unsuccessful attempts. Since then, the asset has never looked back and has added thousands of dollars. The first week after that breakout saw the most substantial price increase in a while, as BTC skyrocketed to over $21,000 by the end of it. The beginning of the next one was rather calm, and it wasn't until last Friday that the cryptocurrency initiated another leg up that resulted in breaking above $22,000 and even $23,000. As such, bitcoin managed to chart its highest price tag since early September during the weekend at over $23,200. It has retraced by a few hundred dollars since then and trades just under $23,000 as of now, though. Its market capitalization has slipped beneath $440 billion, and its market cap stands firm at 42% amid ongoing speculation on whether this price run is actually a bull trap. BTCUSD. Source: TradingView AXS Skyrockets 42% Axie Infinity is today's top performer, as its native cryptocurrency has soared by more than 40% on a daily scale. This means that AXS has tapped $13 for the first time in a while. NEAR Protocol and Ethereum Classic are next in line from the ...
---
Axie Infinty (AXS) Explodes 20% Weekly, Bitcoin Remains Stable Above $17...


The broader cryptocurrency market didn't see a major change in the past 24 hours, as its total capitalization remains the same. As we go into the weekend, it becomes clear that some cryptocurrencies performed really well throughout the week, so let's dive in. Bitcoin Stable Above $17K The BTC price didn't go through any major moves in the past 24 hours and remains above $17K. It's worth noting, however, that it had increased up to $17,360 in the early afternoon yesterday, but the bulls were unable to continue the push and the price was sent back toward $17,100. Source: Binance via TradingView This puts BTC on a 0.4% loss for the past 24 hours and a 0.4% increase for the past week, showcasing the markets' inability to break away from the current trading range. Altcoins Stagnate Toward the Downside The majority of the altcoin market has also been stagnating in the past day, but toward the downside, as seen in the heatmap below. Source: Quantify Crypto One of the best performers for the day is OKT, which is 8%, followed by Axie Infinity's AXS - up 7%. This puts the total gains for AXS upwards of a whopping 20% for the week, which is considerable, given the current market conditions. On the other hand, XCN seems to be the worst performer for the day, followed by BTSE token, both of which are down by some 4%. All in all, the day failed to produce any meaningful movements in either direction and it appears that this is reflected in the overall trading volume, which sits at around $...
---
Bullish Sentiment Spikes As Axie Infinity Price Propels 9%, What's Next ...


The Axie Infinity price has skyrocketed in the past week; the altcoin has secured close to 40% appreciation. On the daily chart, AXS registered a 4.8% spike. This positive price sentiment can be tied to the recent developments within the AXS ecosystem. Axie Infinity's community made its first move into developing the project into a decentralized future just a day ago. According to the technical outlook, buyers have made a strong comeback in the market. This has caused major accumulation over the past trading sessions. AXS formed a tall green wick tied to increased trading activity to corroborate the same. The chance of a price pullback cannot be ruled out, considering that the coin surged substantially overnight. Buyers might have difficulty sustaining the price breakout, so that AXS will travel close to its immediate support level. Only if this rally pushes the coin above the $10 level can AXS continue its bullish price action. Axie Infinity Price Analysis: One-Day Chart Axie Infinity was priced at $8.96 on the one-day chart | Source: AXSUSD on TradingView AXS was priced at $8.96 after the recent surge in price. Overhead resistance for the coin was $9 and then at $9.72. Moving above the $9.72 level will help AXS to breach the $10 resistance mark. The aforementioned price ceiling has proved difficult for the bulls as the altcoin has been rejected at that level over the past few months. Clearance of the $10 mark will pave the way for AXS to reach $12. On the other hand, a pri...
---
Metaverse Token Axie Infinity (AXS) Suddenly Pumps 25% – What's Ha...


AXS, the native token of Axie Infinity, has seen its price jump in recent hours. The project is a blockchain-based game metaverse in which players collect and breed digital pets called Axies that they can be used in a turn-based card game. At one point, AXS rose to $8.82 after trading as low as $6.41 yesterday and has seen a 28% rally in recent hours. At press time, AXS was at $8.14, still recording a price pump of about 20% over the last 24 hours. Over the last seven days, it's up 25%. Today's gain is accompanied by a massive surge in trading volume, which has grown to $295 million over the past 24 hours, up 750% from the day before. Currently, Axie Infinity (AXS) has risen to the 52nd largest cryptocurrency with a market cap of nearly $812 million. However, despite the massive pump, AXS is still one of the biggest losers of the bear market. AXS' all-time high stand at $164.90 and was reached in November 2021. This represents a whopping 95% loss in value. A look at the 1-day chart reveals that Axie Infinity has still not been able to break out of its downtrend channel. For this, a break above $9.00 would be required. If it fails, AXS would continue to move in bearish territory despite the recent pump. AXS price still caught in a downtrend channel, 1-day chart Fundamentals Of Axie Infinity Look Weak Meanwhile, the fundamentals for Axie Infinity continue to look less than rosy. According to the data platform CryptoSlam, the sales volume of Axie Infinity has shrunk massively ...
---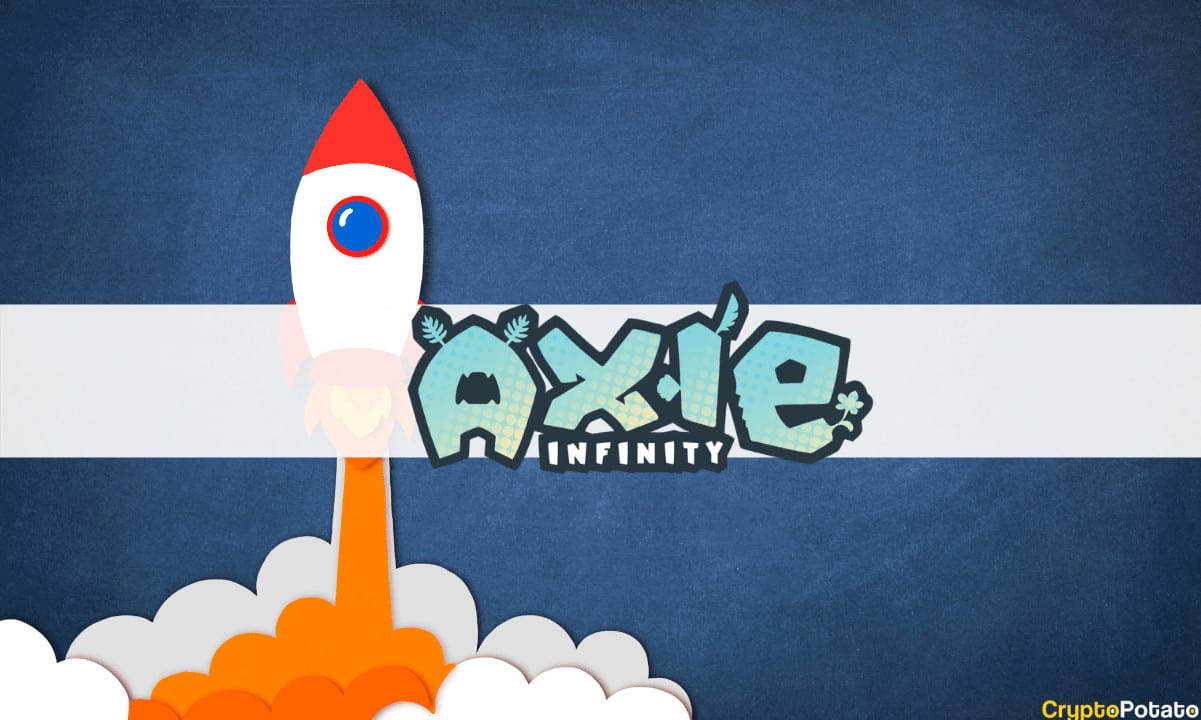 Bitcoin Pulls Above $17K as Axie Infinity (AXS) Skyrockets 23% (Market W...


After the relatively quiet weekend, bitcoin went on the offensive and tapped a new multi-week high well above $17,000. The altcoins have turned green as well, with ETH reclaiming $1,300. Others, such as Shiba Inu, CRO, LTC, and AXS, are up by more impressive percentages. Bitcoin Marks New 25-Day High The primary cryptocurrency had a calm weekend in which it stood at around $17,000. This came following a volatile working week, which saw BTC dipping to $16,000 before pumping to a two-week high of $17,250. Similar to last Monday, though, this one brought some price fluctuations. The difference is that bitcoin has initiated a leg up this time with a price pump to just over $17,400 earlier today. This marked the asset's highest price tag since November 11. Despite retracing by a few hundred dollars since then, the cryptocurrency still sits north of $17,000. Its market capitalization has gone above $330 billion, while its dominance over the altcoins stands tight at 38.3%. BTCUSD. Source: TradingView AXS, LTC, SHIB With Big Jumps The alternative coins also showed little-to-no price movements during the weekend, but the tides have turned now. Ethereum went from $1,300 to under $1,250 in the past two days, but a 3.3% increase on a daily scale has pushed the second-largest crypto to just above the former. Binance Coin has neared $300 following a minor daily rise of 2%. Ripple, Dogecoin, Cardano, Polygon, Polkadot, and OKB have also painted insignificant gains from the larger-cap alts. ...
---
Axie Infinity Can Recoup Its 6-Month Loss And Rise 25%, But It Must Firs...


Axie Infinity (AXS) finally managed to break away from its downward momentum that's been going on for the last six months. According to latest data from Coingecko, the crypto asset peaked at $11.29 today before entering a minor price correction that made it decline by more than 7% over a 24-hour period. AXS is in recovery after tremendous selling pressure crippled it in late October Axie Infinity is targeting a 23% jump to surpass the $13 marker AXS needs to close today's session staying above $10.3 for it remain bullish At the time of this writing, AXS was trading at $10.47 and has gone up by 12.7% and 16.1% during the last seven and 14 days, respectively. Although it is still down by almost 18% for the past month, the altcoin is showing signs of a bullish rally that could make it breach the $13 marker. A Clear Path For Axie Infinity Recovery During the last few days, the cryptocurrency's price movement was caught in a double bottom pattern that established $8.5 zone as base support region. Following the recent rally of the crypto market, Axie Infinity managed to bounce back from that crucial zone and surpassed the $10.3 marker with its 24.5% surge. This kind of performance enabled AXS to turn the tides in its favor, getting out of its bearish cycle and is now looking to make a decisive push with the aim of increasing its spot trading price by more than 23%. In order to do that, the digital currency needs to make sure that it will keep the $10.3 range a...
---
Axie Infinity (AXS) Rallies By 23%; Are The Bulls Taking Over From Here?


AXS's price needs to rally high as the price continues to stall in its price movement despite the market looking green across boards. AXS's price continues to trend below key support as the price tries to build more strength to overcome this area of resistance that has held the price from rallying. AXS's price remains indecisive on the daily timeframes as the price trades below the 50 and 200 Exponential Moving Averages (EMA). Axie Infinity (AXS) has recently struggled to rally like other altcoins, as the price continues to stall, with little hope of a rally to a high of $20. The crypto market has seen some relief across all assets, with Bitcoin (BTC) leading the way, rallying and dragging the market. Axie Infinity (AXS) has remained relatively slow in recent days, as buy orders have slowed due to the price encountering resistance to breaking higher. (Data from Binance) Axie Infinity (AXS) Price Analysis On The Weekly Chart Many altcoins have continued to produce over 200% gains over the past 7 days of breaking out of their range-bound movement, as many believe more hope is returning to the crypto space. The beginning of the week appeared skeptical, but things are starting to shape up and look more promising for some altcoins, such as BAND, which rallied over 100% in less than 24 hours, demonstrating the price action and volume for buy orders.
---
$185 Million Worth Of AXS Tokens Set To Be Unlocked, Time To Get Out Of ...


Axie Infinity (AXS) is the leading play-to-earn ecosystem in the crypto space and has continued to maintain this title since its release. Its native cryptocurrency, AXS, has seen its price take a hit in the market since the bear market began alongside other digital assets in the space. However, it seems that the decline in the price of AXS is not at its end as more tokens are set to be released into circulation on Monday, 24 October. 21.5 Million Tokens Are Coming Just like a lot of other projects in the crypto space, Axie Infinity (AXS) also uses a vesting schedule where tokens are unlocked at specific times. This is in part to control the amount of supply of tokens in the market and to ensure the digital asset remains valuable. The most recent unlock event for Axie Infinity is actually happening on Monday which will see more than 21.5 million tokens being put into circulation. AXS's current circulating supply is at 103 million and the token unlock will account for approximately 8% of the entire supply of AXS. The total value of the 21.5 million tokens being unlocked is $185.3 million given current prices. All of the tokens being unlocked on Monday will also follow the established allocation which ranges from team to staking rewards. Of the total 21.5 million, 26.6% (5.7 million) will be sent to the team. This comes out to around $57 million of the total value. Advisors and investors in the private sale round will see a combined $45 million go to them. 8% of AX...
---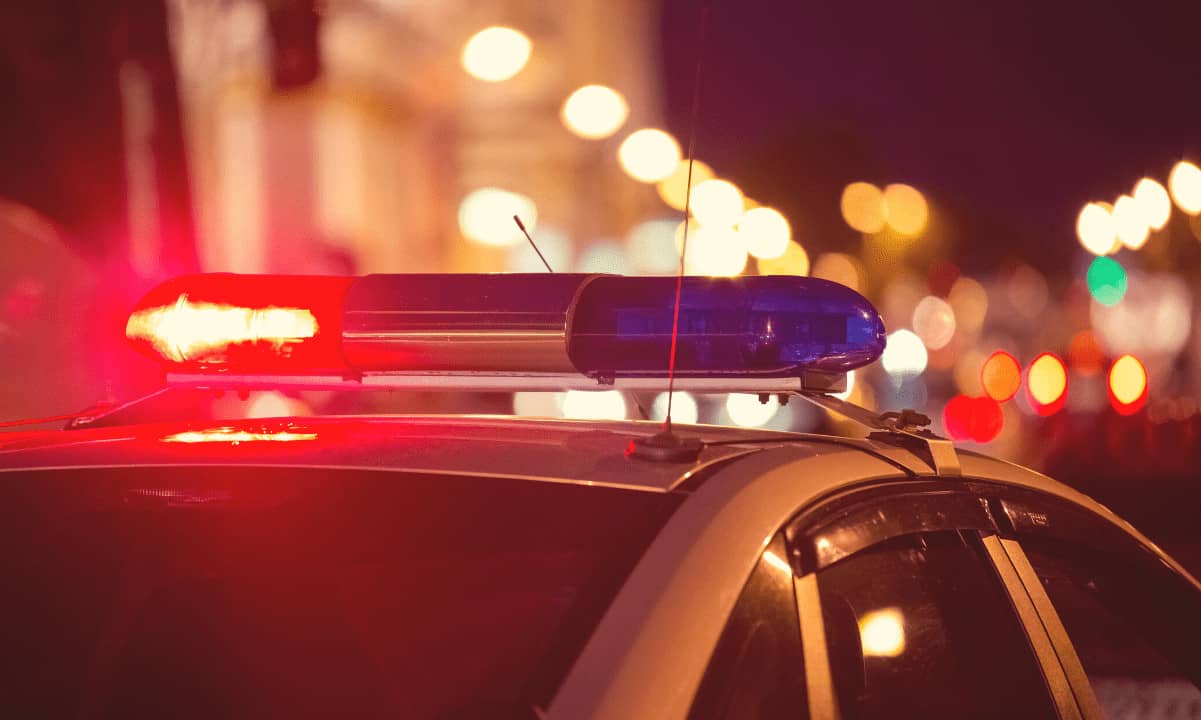 Law Enforcement Reclaims $30 Million From Axie Infinity Hack


The blockchain intelligence firm Chainalysis announced on Thursday that it has successfully assisted law enforcement in seizing $30 million in crypto stolen by North Korean hackers of the Lazarus group. The ill-gotten proceeds were connected to the infamous Axie Infinity hack in March – the largest hack in decentralized finance (DeFi) to date. How the Funds Were Recovered According to the firm's statement, the event marks the first time that stolen cryptocurrency has ever been seized from a North Korean hacking group. Chainalysis has been investigating the hack since March of 2022, using "advanced tracing techniques" to track down the hacker's cash-out points. By cooperating with law enforcement and other industry players, the firm helped find and seize roughly 10% of the total funds stolen in the hack. "We have proven that with the right blockchain analysis tools, world-class investigators and compliance professionals can collaborate to stop even the most sophisticated hackers and launderers," said Chainalysis. The funds were initially stolen after hackers gained access to five of the nine validator keys that controlled the Ronin network's cross-chain bridge. This allowed them to drain 173,600 Ether (ETH) and 25.5 million USD Coin (USDC). from the play-to-earn game Axie Infinity's treasury across two separate transactions. The funds were cumulatively worth over $600 million at the time,...
---
Why Axie Infinity (AXS) Could Rally After Hide And Seek, Eyes $20


Axie Infinity (AXS) has recently shown significant strength against tether (USDT) as the price prepares for a rally to the $20 mark. Bitcoin's (BTC) price continues to fluctuate, despite occasional surges. The price of Axie Infinity (AXS) has been difficult to break above $15, but it could be set to make the difference.(Data from Binance) Axie Infinity (AXS) Price Analysis On The Weekly Chart AXS's price has dropped from $70 to $10, and it is even struggling to stay afloat during the bear season. The price of AXS recently showed a glimmer of hope, rising from $13 to $15 as more buyers purchased this coin. AXS price saw a weekly low of $11 before rebounding to $14 before encountering resistance to breaking above. The price of AXS remains above $13 because it has proven to be of interest to buyers. AXS has moved from this region to $15 as the price looks promising, with good volume ahead of the new weekly close. If AXS continues with this volume on the weekends, we could see the price of AXS facing its first major resistance at $20. Weekly resistance for the price of AXS - $20. Weekly support for the price of AXS - $13. Price Analysis Of AXS On The Daily (1D) Chart Daily AXS Price Chart | Source: AXSUSDT On Tradingview.com After falling to a daily low of $13, the price of AXS on the daily chart bounced off this area as it formed good support; the price rallied to the $15 region with a good volume of buyers ahead of the daily and weekly closes. For AXS to break abov...
---
Axie Infinity Unveils Season 0 With High Expectations – Will It Pu...


The most recent roadmap of Axie Infinity states that the start of Origin Season 0 signals the entry into Phase 3. The recent market negative heat has been felt by Axie Infinity. Following the release of the most recent news, the GameFi-based protocol has been rather active in the Twitter conversation boxes. Sky Mavis created the play-to-earn game Axie Infinity. They recently revealed Season 0, which will last for one month. The launch will celebrate the improved gaming environment of Axie Infinity. Launch Of Axie Infinity Origin Season 0 New upgrades for the revamped gaming experience on Axie will be welcomed with this launch. The fresh launch attracted traders' attention on August 24 as AXS surged on the daily chart. As a result, the Axie Ecosystem's native token, AXS, had a spike on August 24, giving the news a lot of traction among traders. Despite the optimistic activity on AXS, worries regarding the gaming sector in DeFi persist. After reaching its top in mid-2021, GameFi has still been hurt by the start of the cryptocurrency bear market. More so, the user statistics collected by Axie for this course further reflects this. In recent weeks, the number of daily new accounts has fallen to below 100. This is a far cry from the peak it reached in July and August of 2021. AXS Price Plunges By 9.41% According to CoinMarketCap, AXS price nosedived by 9.41% or trading at $13.39 as of this writing. AXS price benefited with an uptick due to the Origin Season 0 launch but i...
---
Schiff Says US Inflation Decline 'Only Temporary,' Mark Cuban Sued, JPMo...


Gold bug and economist Peter Schiff has warned that the seeming ease in inflation for the United States economy is nothing to get too excited about, as Shark Tank star billionaire Mark Cuban is facing a class action lawsuit for allegedly promoting a 'massive Ponzi scheme.' In other news, JPMorgan CEO Jamie Dimon thinks 'something worse' than a recession could be coming, and popular play-to-earn (P2E) blockchain game Axie Infinity hits $4B in sales and announces the removal of SLP rewards from classic mode. This is the Bitcoin.com News Week in Review. Peter Schiff Warns US Faces a 'Massive Financial Crisis,' Economist Expects Much Larger Problems Than 2008 'When the Defaults Start' The economist and gold bug Peter Schiff usually has a lot to say, and this past week Schiff explained during an interview that he believes the U.S. will face a financial crisis worse than 2008's 'Great Recession.' Schiff explains that the U.S. has a lot more debt than it did back then, and insists America's economic downturn 'is going to be a much bigger crisis when the defaults start.' Read More Billionaire Mark Cuban Sued for Allegedly Promoting a Massive Crypto 'Ponzi Scheme' Shark Tank star and the owner of the NBA team Dallas Mavericks, Mark Cuban, is facing a class action lawsuit for promoting Voyager Digital's crypto products. The plaintiffs claim that Voyager was 'a massive Ponzi scheme' and Cuban 'duped millions of Americans into investing.' Read More JPMorgan Boss Jamie Dimon Warns 'So...
---
Axie Infinity Drops 4.7% In Last 24 Hours As AXS Struggles In The Red Zo...


Axie Infinity trading volume seen to have capsized by over 2% in the past few days. Price drops 4.7% in the past 24 hours AXS value set to jump in price when full version of Axie Infinity game rolls out in 2023 Price down 0.87% or trading at $16.97 as of press time AXS price has fallen 4.7% in the last 24 hours or is trading at $17.25. This gives traders an idea of how the week's AXS price trend will go. It continued to hover in the negative area or red zone since the past week wherein it registered a detrimental loss of 7%. Axie Infinity Trading Volume Down By 2% On the daily chart, Axie Infinity's trading volume is seen to have capsized by over 2% in the past few days. On the other hand, AXS circulation has jumped by 0.6%. The total circulating supply is now capped at 89.83 million. To date, Axie Infinity ranks as the 44th largest crypto in terms of market cap at $1.54 billion. According to CoinMarketCap, AXS's price is down by 0.87% or trading at $16.97 as of press time. Axie Infinity is an exciting play-to-earn blockchain gaming platform that has enabled multiple game modes used to collect, train, and battle Axies. Additionally, players can explore other opportunities to earn by joining weekly tournaments and contests on the platform. Axie Infinity players use AXS to trade, buy, and sell game characters called Axies. Despite the bearish trend, analysts are optimistic that AXS price will increase once Axie Infinity launches its full version at the end of t...
---
TA- The Price Of Axie Infinity Struggles Despite Crypto Relief Rally


The price of Axie Infinity (AXS) has struggled recently with a few bullish signs against Tether (USDT) despite market sentiments around the project. As a result of the "Merge" sentiments, this has led to many altcoins showing relief rallies and newer altcoins making all-time highs; the price of Axie Infinity has struggled to rally despite many expectations on AXS holders. The Merge is an upgrade on the Ethereum network from Proof-Of-Work (POW) to Proof-Of-Stake (POS) to increase its network efficiency in transactions. (Data feeds from Binance) Axie Infinity (AXS) Price Analysis On The Weekly Chart Weekly AXS Price Chart | Source: AXSUSDT On Tradingview.com From the chart, the price of AXS saw a weekly low of around $14.2, which bounced from that area and rallied to a price of $18. The price has built more momentum as it faces resistance at $19.3. If the price of AXS on the weekly chart continues with this structure, it could quickly revisit $18, acting as a good support area for buy bids. Weekly resistance for the price of AXS - $19.3. Weekly support for the price of AXS - $14. Price Analysis Of AXS On The Daily (1D) Chart Daily AXS Price Chart | Source: AXSUSDT On Tradingview.com The price of AXS found strong support at around $17.5, which seems to be an area of interest on the daily chart. AXS bounced from its support and has rallied as it faces resistance at $19.3. The price of AXS has continued to range in a channel; breaking out of this channel could send th...
---
Axie Infinity Surpasses $4 Billion in All-Time Sales, Team Removes SLP R...


After recording more than $4 billion in all-time sales, Axie Infinity announced the game's classic mode will no longer allow users to obtain smooth love potion (SLP), as SLP rewards have been added to the new Origin ranked gameplay mode. The team also introduced non-fungible token (NFT) runes and charms that can be minted on the Ronin network through the marketplace.As the Play-to-Earn Game Hits $4 Billion in Sales, Axie Infinity's Classic Mode Will No Longer Collect SLP Axie Infinity is changing the rewards system and removing SLP from the classic gameplay, according to a blog post published on August 11. Axie Infinity is one of the most popular play-to-earn (P2E) games that incorporates NFTs. The game's NFT collection so far has seen $4.24 billion in all-time sales, according to all-time statistics collected by dappradar.com. Cryptoslam.io data also shows that Axie Infinity has over $4 billion in all-time sales, but the metric is a touch less ($4.08B) compared to dappradar.com's stats. The $4 billion in sales took place across 17,038,131 transactions to date and there's 2,291,087 NFT owners. Axie Infinity is the top NFT collection on cryptoslam.io as Bored Ape Yacht Club (BAYC) follows behind Axie Infinity in sales with $2.36 billion, and Cryptopunks has $2.35 billion in all-time sales. In the latest blog post called 'Origin Season 0: Phase 3 Is Here,' Axie Infinity details that some changes to the game will remove classic mode rewards. The game's management plans to rewar...
---
Axie Infinity Under Bearish Grip, But AXS Investors Still Optimistic


Axie Infinity (AXS) price has nosedived following a surprise entry by the bears as seen in the daily price chart. AXS hovering above both the 20- and 50-day EMA Axie Infinity price dropped as the bears slammed investors shut after going all-in with the recent uptick. The AXS/BTC pair has nosedived by 1.66% or at 0.0007748 BTC If the bears can maintain this momentum, the bulls' effort to recover will be put in vain. Now, to agitate and defeat the bears, the token will need to attract more buyers plus the bulls will need to get their heads together to boost AXS. To date, the trading volume has dropped which is making the investors anxious and poses a bit of concern, especially for the bulls. Axie Bearish Stride Short-Lived On the brighter side, crypto experts believe that this recent dip will be short-lived so investors should be ready to dive in once the green light is on. Chart from TradingView.com According to CoinMarketCap, AXS token trades at $18.06, or a dip of 4.29% as of this writing. AXS coin trading volume registered a drop of 0.4% or at 14 million. While the loss isn't much, it still harbors the danger of eventually pulling the price further down. AXS's market cap is at 0.09577. The bearish perspective of AXS seems to be nearing its exit as the daily price chats showed multiple EMAs or a successful crossover. MACD on the daily chart also exhibited that the buyer's line is hovering over the signal line of the seller with a very litt...
---
Axie Infinity Sales Record A Massive Slump, Losing Over $120 Million


Before now, Axie Infinity had maintained a solid foothold in the non-fungible token (NFT) space. Through massive sales, it stood as one of the leading and most successful NFT collectibles. The network had recorded almost $4.08 billion in sales volume. But June 2022 sales seem to be a mockery of its feats over the past year. Sky Mavis, a Vietnamese studio, launched Axie Infinity in March 2018. It's an online video game based on NFTs. The platform has gained popularity from using Ethereum-based tokens through its gaming economy. In the game, players could receive Axies, the virtual pets, and subsequently breed and raise them for future use. They serve as formidable tools in gaming battles for players. Once the players advance in their skills and levels, they would possibly get rewards. The NFT collectible then witnessed a drastic drop in its June sales volume. The main influencing factor is the prevailing crypto bear market that has crippled the majority of activities in the industry. Hence, there is an overall reduction in NFT investment choices from different angles. June's record from the recent Research for Axie Infinity placed the sales volume at about $3.18 million. The value is a considerable gap between its May volume of about $7.09 million. Comparing the two months indicates that June's volume declined by 55% from May's sales volume. A general review of NFT monthly sales volume in 2022 shows June's sales as the lowest. Its drop marks the first time since Feb 2021 for A...
---
Axie Infinity Revenue Continues To Collapse – Here's Why


Axie Infinity, a blockchain-based play-to-earn game, generated a measly $988,400 in total revenue the previous week, which is the first time that the popular P2E game that allows you to earn SLP coins, amassed lower than 1 million since February 2021. From an hourly standpoint, AXS price has spiraled down by 1.69% or roughly $0.35 compared to values from an hour ago. This looks like a reversal from the previous results, showing the price moving up. Today, the AXS price is down by 0.87% or $0.18 from yesterday. This reverses the price movement that transpired the previous day, which registered an upward trend. The 100-hour time frame proves to be most consistent, showing a bearish or downward trend. Suggested Reading | Bitcoin Market Cap Shed Over $120-B Last Month – How Much More Can It Lose? Axie Infinity – Still The Most Popular P2E? Axie Infinity, the most popular P2E, has seen a trailblazing success in 2021. Axie Infinity managed to generate over $215 million at its peak fame on August 8, 2021. Additionally, Sky Mavis, the game's creator, has also procured over $152 million in funding or a valuation of $3 billion in a funding round headed by Andreessen Horowitz. However, things went through rough spots as the game dropped in November 2021 due mainly to its burn mechanism and imbalance of issuing SLPs. BTC total market cap at $862 billion on the daily chart | .com There was an overload of Smooth Love Potion (SLP), Axie's in-game token, which was issued w...
---
Axie Infinity Announces the First Winners of its Builders Program


2021 was the year of NFTs and crypto games. A lot of games achieved world-class fame, attracting hundreds of millions of dollars to the cryptomarket. However, the glory was short-lived, and 2022 has been the worst year for many crypto games; including the biggest of all: Axie Infinity. On May 31, Sky Mavis, the company behind Axie Infinity, included 12 projects into its Builders Program, which on building new gaming experiences to help increase the number of users —which, by the way, has fallen exponentially just like the price of its native tokens. As per Sky Mavi's press release, the startup selected 12 projects out of more than 2,000 submitted applications. The winners will receive $10,000 in AXS, Axie Infinity's native currency, to fund their projects' development. They will be also able to monetize them on a shared basis using the game's branding. Your Axie NFTs are a ticket to an infinite realm of experiences. Today, we take a major step towards making this a tangible reality. We're ecstatic to present the first 12 projects that we've accepted into the Axie Builders Program!https://t.co/iy2x9sXcR9 — Axie Infinity (@AxieInfinity) May 31, 2022 Axie Infinity is looking to strengthen its ecosystem through The Builders Program The Builders Program is just one of the many initiatives that Sky Mavis is deploying in an effort to provide a better, more engaging user experience. With the Builders Program, the team behind Axie Infinity will leverage the kn...
---
Biggest Movers: WAVES Nearly 60% Higher, as AXS Surges Close to 25% in T...


WAVES prices surged by almost 60% on Tuesday, leading gainers in crypto markets during today's session. This move took prices to a 20-day high, and came as AXS also rallied, climbing by over 25% earlier in the day. WAVES WAVES was one of Tuesday's biggest gainers, as prices rose by nearly 60% earlier in today's trading session. Following recent lows, and a bottom of $6.00 to start the week, WAVES/USD rose to an intraday peak of $10.15 today. Tuesday's surge comes after prices continued to rise from last week's floor of $3.86, which was WAVES' lowest level since January 2021. From trading at support, WAVES now looks set to hit resistance which is at $12.30, and has not been reached since May 11. Despite gains fading throughout the session, prices are still currently trading at their highest point since this date, and as of writing sit at $8.69. The 14-day RSI is hovering at a two-month high, and is slightly below its own ceiling at 53.80, which must be broken for WAVES bulls to reach the $12 mark. Axie Infinity (AXS) Although there were multiple tokens to climb by over 20% on Tuesday, as crypto bulls maintain recent sentiment, it was AXS that was the second biggest mover. The token, which derives from blockchain gaming ecosystem Axie Infinity, rose to an intraday peak of $27.82 on Tuesday. This surge comes as it was announced that game developer, Sky Mavis, had revealed its first round of games to be hosted on the Axie Infinity blockchain. Looking at the chart, today's gai...
---
Biggest Movers: AXS Jumps Over 20%, as MATIC Falls to 13-Month Low


Despite the majority of tokens trading in red on Thursday, AXS was up by over 20% in today's session. While LUNA dropped below $0.01 earlier today, MATIC was another notable crypto to fall, dropping to its lowest point since last April. Axie Infinity (AXS) AXS was one of the biggest gainers in crypto markets on Thursday, as prices rallied following a three-day losing streak. Following a low of $16.42 on Thursday, AXS/USD surged to an intraday peak of $24.26 during today's session. As a result of today's rebound in price, AXS moved away from historical lows close to $13, which came in July last year, around the time of the token inception. The recent decline in strength had pushed the 14-day RSI toward a multi-month low of 19, however, Thursday's surge has sent this above 25. Ultimately, prices are still oversold, which is one of the only positives for bulls looking to find a support point, and eventually force an upward shift in momentum. Should bulls choose to buy this current dip, they will likely face market uncertainty the closer it gets to $30, with some traders likely looking to liquidate positions to secure marginal gains. Polygon (MATIC) Although LUNA was down by almost 100% in today's session, markets have already begun to accept the demise of the token. However, a token which has not yet met its end, but a notable mover on Thursday nonetheless, is MATIC. MATIC/USD slipped to an intraday low of $0.4769 in today's session, which is its lowest point since April 2021....
---
Axie Infinity (AXS) Releases Origin Android APK


Axie Infinity Shards (AXS) appear to be one of the only cryptocurrencies to trade up slightly in the past 24 hours, despite the current bear market. Buyers appear optimistic over the blockchain game's Origin Android APK launch, announced over Discord on Thursday. According to the announcement, the update will include UI improvements, and a "full HD graphic" option in the game's settings. It will also make the game run at a faster pace by having all status and rune effects activate simultaneously. Bug fixes include decreased volume at the start of the battle and a patch to prevent users from looking at their next drawn cards without spending energy. Finally, it will change the turn that Bloodmoon starts to turn 15. Bloodmoon is a battle effect that deals damage to all axies in the field, regardless of whether they have a shield or not. AXS was trading at only $17 before the announcement was made. However, it quickly to rose $24.33 within five hours shortly afterward. It's since settled at around $22.03 at the time of writing and is now the 41st largest cryptocurrency by market cap. Nevertheless, the broader crypto market is suffering. Bitcoin has dipped to lows unseen since December 2020, while LUNA is down an astonishing 99.9%. AXS managed to retain its market position even after its blockchain – Ronin – was struck by history's largest Defi hack in March.
---
Biggest Movers: LUNA Loses 50% of Its Value, While XMR and AXS Declines ...


LUNA was down by over 50% in today's session as markets continued to react to UST losing its parity with USD. As such traders lost faith in the stablecoin founded by Do Kwon, which dropped to its lowest point since September. Whilst LUNA stole the headlines, XMR and AXS also saw recent losses extended. Terra (LUNA) LUNA fell by over 50% during today's trading session, as markets reacted to stablecoin UST losing its parity with the U.S. Dollar. After trading at a peak of $57.44 to start the week, LUNA/USD dropped to a low of $24.14 earlier in the day. This drop in price is the biggest one-day move since LUNA's inception, and pushed the price to its lowest point since last September. The move came following five consecutive sessions of declines, with the most recent pushing price below support at $50.00. Looking at the chart, the 14-day RSI is reading off the charts and is currently tracking at 20.46, which is the weakest level it recorded in the history of LUNA. Do Kwon has since tweeted, 'Close to announcing a recovery plan for $UST. Hang tight', we will now wait to see how markets digest any potential plans and or safeguards. Axie Infinity (AXS) There were several crypto tokens all trading more than 10% lower today, however one which stuck out more than others was AXS. The token, which acts as the currency for the blockchain-based trading game Axie Infinity, fell by over 15% on Tuesday. As a result of recent bearish pressure, AXS/USD hit an intraday low of $23.92, followi...
---
Biggest Movers: ETC Climbs to 1-Week High, as AXS Moves Away From 10-Mon...


During a volatile day of trading, ethereum classic rose to a one-week high earlier in the session, before falling victim to a red wave. AXS also rose today, climbing by over 12% in the day, however, a bearish wave pushed prices lower as the day progressed. Ethereum Classic (ETC) ETC climbed to a one-week high earlier in Thursday's session, when bulls were still buoyed by yesterday's Fed decision. However, as the day progressed, these bulls turned to bears, as the magnitude of the current inflationary landscape continued to spark market uncertainty. ETC/USD rose to an intraday peak of $32.36 earlier in the session, which was its highest point since April 25. At that point, prices were up by nearly 9% from Wednesday's lows, however, these gains swiftly fell, and as of writing prices are now trading at $28.28. Looking at the chart, this decline came as the prices failed to break out of resistance at $33, with bears using this as an opportunity to re-enter the market. The 14-day RSI is now also tracking below a ceiling of its own, at 43, as the wave of bearish pressure pushed the price into oversold territory. Axie Infinity (AXS) AXS started the day being easily one of the biggest gainers, climbing by over 12%, however, these gains were also lost later in the session. To start the day, AXS/USD followed up Wednesday's low of $29.04, by climbing to a peak of $34.75 earlier today. This gain saw prices move away from the floor of $28.90, which was close to a ten-month low for the ...
---
ApeCoin (APE) Is Now The Biggest Metaverse Token, Edging AXS, MANA, SAND


The metaverse is a new type of digital reality that incorporates elements of social networking, augmented reality, blockchain technology, and cryptocurrencies. Cryptocurrency might be a perplexing subject to grasp. Many people believe the industry is untrustworthy and view investing as a gamble. Nevertheless, this fast expanding industry uses vast sums of money. Large investments may yield large returns, and 2018 has been a banner year for practically every major cryptocurrency and its supporters. Among the major cryptocurrencies, ApeCoin (APE) is making significant progress in the sphere of the metaverse. ApeCoin rose higher on Wednesday morning, increasing 7% to $19.10, taking its seven-day gain to almost 22%. This comes less than a week after Yuga Labs, creator of the Bored Ape Yacht Club, announced the opening of its Otherside Metaverse on Saturday. Suggested Reading | Metaverse Tokens On Overdrive, Outpace Bitcoin And Ethereum ApeCoin Beats MANA, SAND, AXS Since then, APE has surpassed Decentraland's MANA, The Sandbox's SAND, and Axie Infinity's AXS to become the largest metaverse token by market valuation. This is a significant step forward for the BAYC NFT collection in light of recent controversy surrounding its legal cases. The BAYC collection is one of the most renowned in history. There are 10,000 Bored Ape NFTs, according to the NFT market OpenSea. Crypto total market cap at $1.78 trillion on the daily chart | .com The current floor price of the Bored Ape collect...
---
Binance Leads $150M Funding Round of Axie Infinity Creator


In a bid to restore funds stolen during the recent Ronin bridge attack, Binance revealed that it has led a $150 million funding round of Sky Mavis - the creator of Axie Infinity. As CryptoPotato reported recently, the Ronin bridge - a critical piece of infrastructure for the Axie Infinity ecosystem, was exploited. The attack resulted in a whopping $600 million loss in what seems to be the largest crypto-related hacks. Today, Binance revealed that it led a funding round worth $150 million to recover funds lost in the attack. Other participants in the round include Animoca Brands, a16z, Dialectic, Paradigm, and Accel, and it shows the growing confidence in the project despite the critical exploit. Speaking on the matter was Changpeng Zhao, CEO at Binance, who said: I order for the global ecosystem to continue thriving and maturing, it is immperative that we work together, especially when it comes to security, which is our strong suit. We have seen the tremendous work and growth of the Sky Mavis team since working together on the Axie Infinity project on Binance Launchpad. We strongly believe Sky Mavis will bring a lot of value and grwoth for the larger industry and we believe it's necessary to support them as they work hard to resolve the recent incdient. Meanwhile, Trung Nguyen, CEO at Sky Mavis, said that they are committed to reimbursing all of the funds while also implementing 'rigorous internal security measures to prevent future attacks.'
---
Biggest Movers: Near Surges 22% on Saturday, as SOL, AXS Move High...


NEAR has risen by over 20% during today's session, pushing prices to their highest level since late January. AXS also rebounded on Saturday, following a $640 million hack, which sent its price down this week. NEAR Protocol (NEAR) NEAR was undoubtedly one of the biggest gainers in crypto markets to start the weekend, as its price gained by more than 20% on the day. Following a low of $13.08 on Friday, NEAR/USD rallied to a peak of $16.23 in today's session, as prices were nearly 22% higher. Today's peak is the highest level NEAR has traded since January 20, and has helped cement it as the world's nineteenth largest cryptocurrency, ahead of DAI. The move also came as price strength surged on the day, with the 14-day RSI indicator now tracking at 70.80. Looking at the chart, this is the most price strength has hit since December 27, when prices were ironically at the same level they are now. In that instance we saw NEAR go on to hit highs of $20, and some bulls will likely look at that when deciding whether or not to hold onto existing positions. Solana (SOL) Following a low around $60 this week, AXS is up by almost 13% on Saturday, after hitting a high of $74.87. However, this is not today's second-biggest mover, that honor will go to SOL, which has now risen for a sixth consecutive session. This week's gains mean that SOL is now trading close to 37% higher from Monday's low of $105. As of writing, SOL/USD hit an intraday high of $138.26 to start the weekend, which is its hi...
---
More Axie Infinity (

#AXS

) News