| | | |
| --- | --- | --- |
| | Star Atlas | #ATLAS |
---
| | | | | |
| --- | --- | --- | --- | --- |
| ATLAS Price: | $0.00146 | | Volume: | $720.0 K |
| All Time High: | $0.27 | | Market Cap: | $3.1 M |
---
---
| | | | | |
| --- | --- | --- | --- | --- |
| Circulating Supply: | 2,160,000,000 | | Exchanges: | 15 |
| Total Supply: | 36,000,000,000 | | Markets: | 20 |
| Max Supply: | — | | Pairs: | 14 |
---
---
---
The price of #ATLAS today is $0.00146 USD.

The lowest ATLAS price for this period was $0, the highest was $0.00146, and the exact current price of one ATLAS crypto coin is $0.00145769.

The all-time high ATLAS coin price was $0.27.

Use our custom price calculator to see the hypothetical price of ATLAS with market cap of BTC or other crypto coins.
---
---
The code for Star Atlas crypto currency is #ATLAS.

Star Atlas is 2.1 years old.
---
---
The current market capitalization for Star Atlas is $3,148,605.

Star Atlas is ranking upwards to #654 out of all coins, by market cap (and other factors).
---
---
The trading volume is medium today for #ATLAS.

Today's 24-hour trading volume across all exchanges for Star Atlas is $719,999.
---
---
The circulating supply of ATLAS is 2,160,000,000 coins, which is 6% of the total coin supply.
---
---
---
---
---
---
Note that there are multiple coins that share the code #ATLAS, and you can view them on our ATLAS disambiguation page.
---
---
---
---

Never Alone: A Shared Social Adventure Across the Star Atlas Galaxy


Embark on a Journey of Memory and Fate. Help Saand, The Punaab, Regain His Memories and Uncover The Secrets of His Past: A Unique Experience Where Your Choices Impact The Whole Ecosystem. — Star Atlas First Social Campaign is starting now! Welcome to Star Atlas' first-ever Social Campaign, Captain! You are about to experience a many-layered campaign where your actions across different platforms of our ecosystem will let you uncover secrets about the Star Atlas universe, face tragic choices, develop the bounds within the Decentralized Autonomous Corporations (DACs), and explore the many releases we have prepared for this year, while being recognized for supporting us through everything by acquiring unique in-game assets only available for those who fulfill this quest. This is a shared journey. It's the story of how you met Saand, a memoryless Punaab stranded on a desert planet after a ship crash. You two quickly become friends, and you decide to take Saand along with you on your travels across Galia Expanse, searching for ways to recover his memory. A journey that will take you to the heart of the Star Atlas universe, where many secrets and treasures are hidden. You will see his past unfold as you two deepen your relationship, and before your journey ends, at the end of this almost year-long campaign, you will need to make a choice about what is truly valuable to you. As you explore Star Atlas and complete mission...
---

Prelude — A Galaxy in Movement: The First Day


Prelude — A Galaxy in Movement: The First Day - Day 4/26 of the year 2,623. Ancient MUD Calendar Location — The Cradle, The Council of Peace Mothership. "Enough is enough!" A commanding voice echoed throughout the largest shipyard in the galaxy, within the Council of Peace's mothership. Millions of soldiers from various species stood in perfect formation, observing the source of the voice. It was Vaor Scarka, the leader of the ONI Consortium and ruling secretary of the Council of Peace for the current term. Behind him were all the highest-ranking officers of the Council of Peace army, aside from the other faction leaders. They stood with solemn faces in a clear display of support for the action that would occur next, the first of its kind since the Convergence War. "For one hundred years, we embraced the path of non-interference, confining our armies within the limited space of our homeworld systems and allowing the planets and the people of the medium zone to rule themselves in whichever ways they saw fit. And yet their ruling turned into anarchy, and in the chaos that followed, ruthless terrorists like the ECOS and the bands of Jorvik thrived. They now control countless star systems, bringing death and destruction to the unsuspecting inhabitants of the medium zone, who are now crying out to us for the restoration of order. Not only that, the citizens of the Council of Peace and its institutions are a...
---

Star Atlas Revolutionary Technology Reaches Escape Velocity: Real-time Fully On-chain Space…


Star Atlas Revolutionary Technology Reaches Escape Velocity: Real-time Fully On-chain Space Movement on Solana - The Beginning of the Golden Era The Star Atlas Golden Era: Escape Velocity feature gears players to find in-game loot, including spaceships, by flying around, showcasing novel web3 technology, and powering the upcoming browser game module SAGE. Play now. April 26 (4/26), Las Vegas NV — Star Atlas is releasing a technical showcase of novel mechanics that take on-chain movement to the next level. This innovation is a pillar of the future of the metaverse that has never been done before and sets the new benchmark for the future of player-owned gaming. The gaming community taking part in this historic event will stress test the entirely blockchain-based movement system at scale. Testing of this new motion standard will enhance the robustness and resilience of all future releases of Star Atlas: Golden Era (SAGE) being built upon this foundation. While no actual game mechanic from SAGE is part of this release, the full game aims to feature a similar movement logic. Gamers can look forward to seeing further innovative tech releases in the future. Players can experience this groundbreaking feature and see the magic of moving through the blockchain in the form of exploring 3D space with a spaceship. By flying around the Galia Expanse of the galaxy in Star Atlas, the underlying technology enabling this real-time gam...
---

Supporting Community Entrepreneurs: Build With Star Atlas Intellectual Property, First $1M in…


Supporting Community Entrepreneurs: Build With Star Atlas Intellectual Property, First $1M in Revenue is Royalty-Free - A new chapter of our metaverse story begins Builders and Explorers, Star Atlas is community-driven and community-built. As we note in our Sustainable Governance Framework, many builders among you have come together to build countless amazing and creative tools, guides, analytics, media, games, and more by using the creative intellectual property that defines the look and feel of Star Atlas. To date, those creations were limited to non-commercial and not-for-profit uses pursuant to our prior guidelines. Builders, get ready. Effective today, you can commercialize Star Atlas intellectual property, subject to the requirements previewed in this article and described in detail in the Star Atlas Terms of Service. And the requirements are very light: no preapprovals (generally), no need to own an NFT, no need to pay anything up front. Just head to build.staratlas.com, a new resource dedicated to builders like you. Review the Terms of Service, brainstorm an idea, fill out the creators' form, download the resources you need from our Star Atlas IP repository, and then start building! (Note: For non-commercial and not-for-profit uses, you may continue to use Star Atlas IP just as before; we are simply making it easier to access high quality versions of assets through the repository.) You can connect with us on the Sta...
---

The Atlas Star ✧ Issue #17


Galactic news source of record ✧ A tale about building a new world…The Wheels of the Galactic Economy Never Stop Spinning /// A Metaverse in Expansion /// The Showroom Work in Progress It's time for another edition of the Atlas Star: The Galaxy's most famous newspaper of record is ready for you, Captain! This issue will take you on another journey into the Star Atlas metaverse economy and reveal the secrets of one of key industries that keep the goods and services flowing through the Galia Expanse. We are talking, of course, about the freighters that will brave the unknown to put the food on the table of MUD, ONI, and Ustur explorers throughout the universe. As you fly deeper into this nexus of the Star Atlas economy, you will see how the dots connect resource generation mechanics, which we investigated in the previous issue, with resource distribution pipelines, today's main topic, going forward all the way to the end of the galactic production chain that makes up the "offer" side of the economy. In addition, you will also learn the latest news in the Star Atlas ecosystem, from claim stakes deployment to the updated state of the development roadmap. You will once again be up to speed with everything going on inside Star Atlas. So sit tight and enjoy the trip! We are going through a Starpath to learn everything about freighting! — The Galactic Supply Chain - An Intergalactic Station /// A Metaverse i...
---

Star Atlas Ignites Space Mining Economy with Claim Stakes Feature Release


The Solana blockchain gaming application Faction Claims enables players to enlist their Claim Stake NFTs in the galactic strife and earn rewards for their service. Using Claim Stakes grants Star Atlas players access to galactic resources. By enlisting the Claim Stakes from the Galactic Marketplace in the Faction Claims on/chain app at play.staratlas.com. The Faction Claims app is Solana's second fully on-chain Star Atlas gameplay feature release. The first and still available application is Faction Fleet where players pledge their ships for factional fleet service and earn ATLAS in return. Claim Stakes are the foundation of planetary gameplay loops in Star Atlas. They are physical objects that claim planetary plots, grant the owner access to extracting available resources, and build in-planet infrastructure. Enlisting a Claim Stake in Faction Claims will reward a player with 4 vital resources (R4) for intergalactic journeys: Food, fuel, ammunition, and toolkits. This is just the first use case of many that our space travelers will have. So keepan eye out for SAGE news, where your Claim Stakes will be even more critical to your galactic conquest. — Enlisting a Claim Stake. — To enlist a Claim, follow these steps: Visit play.staratlas.com, Connect your wallet, If you don't have any Claim Stakes in your wallet, get them in the Galactic Marketplace., Head to the Faction Claims tab, Enlist your Claim, Accumul...
---

New Star Atlas State of the Economy Report Finds Three Business Cycles Within a Year


The quarterly paper of record offers economic insight into the world's fastest growing ecosystem of the gaming metaverse.State of the Economy /// Insight Into Star Atlas Metaverse Economic Boom /// Quarterly Metaverse Paper of Record We have just released the latest edition of its "State of the Economy Report". This report incorporates prior work on the ecosystem and economy into business cycle analysis by utilizing variables such as Atlas wages, net investment, labor force, and ATLAS/USD to describe the state of the economy. The analysis employed through the lens of the business cycle modern theory allowed us to identify three full business cycles in the domestic Star Atlas economy over the course of 2022. The three recessionary periods are represented by the blue shading in the figure below. By using this methodology, we are able to define critical indicators for data runners and macro researchers and create a panel dataset that is equivalent to country panel datasets maintained by the OECD and IMF. We have also described all the academic references used in the articles, along with the methodology, so our most curious readers may understand the standards and definitions applied to create this work. Aside from that, our economic team also prepared a list of the most important data highlights from the different areas of the Star Atlas economy, such as: Aggregate daily ATLAS wages for in-game activity increased by ...
---

The Atlas Star ✧ Issue #16


A tale about building a new world…The Wheels of The Galactic Economy Never Stop Spinning /// A Metaverse in Expansion /// The Showroom Work in Progress Welcome, Explorers from all corners of the galaxy! Your galactic news source of record is back with another epic edition to discuss one of our community's favorite topics: The economy. In this issue, we are discussing the rationale behind Star Atlas's decentralized economy, walking through our high-level vision of how users will be able to acquire resources, craft in-game assets, trade them, acquire goods and services, and much more of the basic game structures. Also, in this edition, you will learn about the latest developments in the Star Atlas ecosystem, including our news channel, the Punaab Whisper, the sacred community event, the Atlas Brew, and all else related to Star Atlas. We are nearing another exciting time in Star Atlas development, so fasten your seat belt and get ready for take-off. We are about to hit warp speed. — A Top-Level Vision Of The Star Atlas Metaverse Economic System - Mining Rigs on the Space Frontier /// A Metaverse in Light Speed Expansion /// We Are Star Atlas Inflation, growth, monetary policy, supply chains, and consumer behavior — these concepts are not usually associated with games pertaining to the realm of economics and economic analysis. Nevertheless, Star Atlas, through its economics department, is harnessing those ...
---

Unleashing the Full Potential of Solana: Star Atlas & Jupiter Aggregator Partner Up


Star Atlas, the blockchain gaming metaverse powered by Unreal Engine 5 and Solana, has announced a partnership with Jupiter Aggregator to deliver an improved and user-friendly web3 experience. The two partners have worked together to bring Star Atlas marketplace users the best deals anywhere, made possible by the leading swap and aggregator service on the Solana blockchain. The Jupiter Aggregator service is accessible directly from the Star Atlas Galactic Marketplace through seamless integration, enabling users to quickly exchange almost any token in their wallet at optimal rates and get right back to playing Star Atlas."At Star Atlas, we're always looking for ways to improve every detail of the gaming experience for our players," said Michael Wagner, Co-Founder of Star Atlas and CEO of ATMTA, Inc. "By partnering with Jupiter Aggregator, we're bringing together the best of both worlds: cutting-edge gaming and marketplace technology and a user-friendly, seamless exchange experience that will benefit our entire community.""As gaming supporters in the Solana ecosystem, we're thrilled to be working with Star Atlas," said Ben Chow, Co–Founder of Jupiter Aggregator. "Jupiter's swap aggregation, real-time precise price data, and payment capabilities will enhance the Star Atlas gaming experience for users and developers alike. We build our solutions with users in mind and we're honored to be able to support ...
---

The Atlas Star ✧ Issue #15


A tale about building a new world…The time for Action has Come. /// A Metaverse in Expansion in The Showroom /// We Are Star Atlas Welcome to a fresh episode of the Atlas Star, the galactic newspaper of record! In our previous edition, we bid farewell to 2022 by recapping all the memorable events that took place last year. Now, it's time to gaze into the future and reveal what 2023 has in store for the Star Atlas metaverse. Read on and learn about our roadmap with the upcoming releases for all public projects, from the main Unreal Engine 5 game module to SAGE and more. We also discuss the latest developments in the Star Atlas ecosystem, including through the Punaab Whisper, the Atlas Brew, and all else related to Star Atlas. Make yourself comfortable, put the tune of a Sogmian Ballad on in the background, and enjoy the sight of seeing your favorite metaverse materializing before your eyes. — The Unreal Star Atlas 2023: A Multiplayer Adventure with Ground Racing, Fighting, and more - The Calico Scud Spaceship /// A Metaverse in Light Speed Expansion /// We Are Star Atlas In 2022, our collective vision of building the ultimate metaverse MMO manifested itself on the plane of reality with the release of the Showroom, the Star Atlas DAO, the F-KIT, CORE and a glimpse into SAGE through yet-unreleased blockchain contracts and a game manual. All of those paved the way for what is to come. Now, in 2023, we are creatin...
---
---
---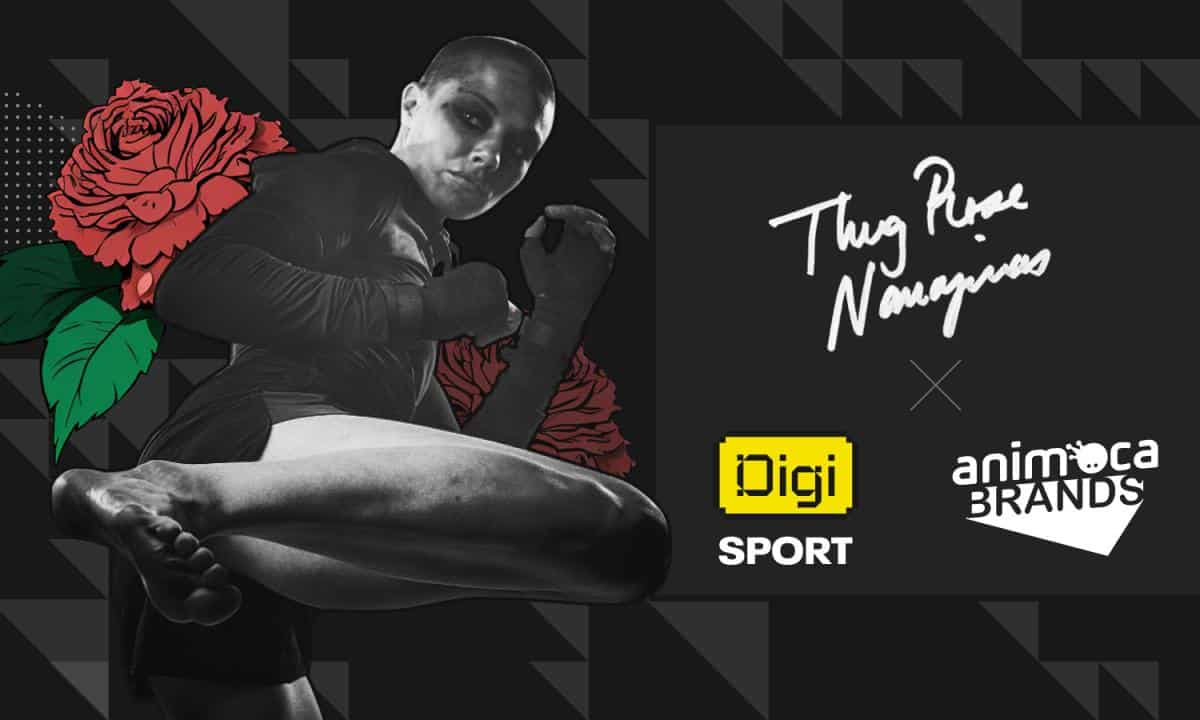 Animoca Brands and Lympo Partner UFC Champ Rose Namajunas on Digital Spo...


[PRESS RELEASE - Vilnius, Lithuania, April 25th, 2023] Animoca Brands, the company advancing digital property rights for gaming and the metaverse, and its subsidiary Lympo, a leading global sports NFT ecosystem, announced today a partnership with the Ultimate Fighting Championship (UFC) champion Rose Namajunas to provide a digital memorabilia collecting challenge called "Build Your Own Fighter with Thug Rose." The collector's challenge "Build Your Own Fighter with Thug Rose' is a Digisport collectible NFT project that offers an engaging collect-and-earn experience for sports fans. It features unique and limited-edition digital items that users can buy and trade. The project targets Rose's fans and the Web3 community, allowing them to own unique digital items and participate in a new era of combat sports engagement. The limited-time experience will be available from 26 May to 18 June 2023 at http://rose.digisport.xyz. Rose Namajunas is an American female mixed martial artist signed with the UFC. Namajunas competes in the women's strawweight division and has held the UFC Women's Strawweight Championship twice. Namajunas holds the second position in the current UFC Strawweight Rankings for 2023. The collector's challenge invites Rose Namajunas' fans and sports enthusiasts of all kinds to participate by collecting digital sticker NFTs obtained from limited-edition NFT mystery boxes. Once users have collected enough digital stickers, participants can claim reward...
---
Interview: CEO Emilian Ciocanea on GoldFever, and How it Blends Realism ...


GoldFever is a play-to-earn game that stands apart from the rest by offering a completely new gaming experience in combination with plenty of monetization opportunities. We recently caught up with GoldFever's CEO Emilian Ciocanea to learn more about the game. In the interview, Emilian explains their vision and the journey so far. NewsBTC: Hi Emilian, let us begin by introducing you to our readers. Can you please tell us more about the journey that led you to GoldFever? Emilian: First of all, a warm hello to your readers - we are really glad we can bring the Gold Fever story to your audiences. I have been a business builder, an entrepreneur, with Product & Business Management for over 20 years now; and a blockchain investor since the very beginning of this industry. I am from those who have seen Ethereum valuing 5 USD. The conviction that the world can be improved and seeing the reality from different angles helped me tap into different emergent industries - at that moment - with the purpose to take the innovative side and create valid business models that would generate value and change perceptions. Gold Fever started off in 2020, amidst the Covid lockdown. It was a bootstrap project in the beginning, like most of the projects I started, building up on the idea reiterated by CZ Changpeng Zhao, head of Binance, saying, back in 2019, that "Gaming will be an early adopter of blockchain technologies." Inspired by the Gold Rush and how gold digging impacts...
---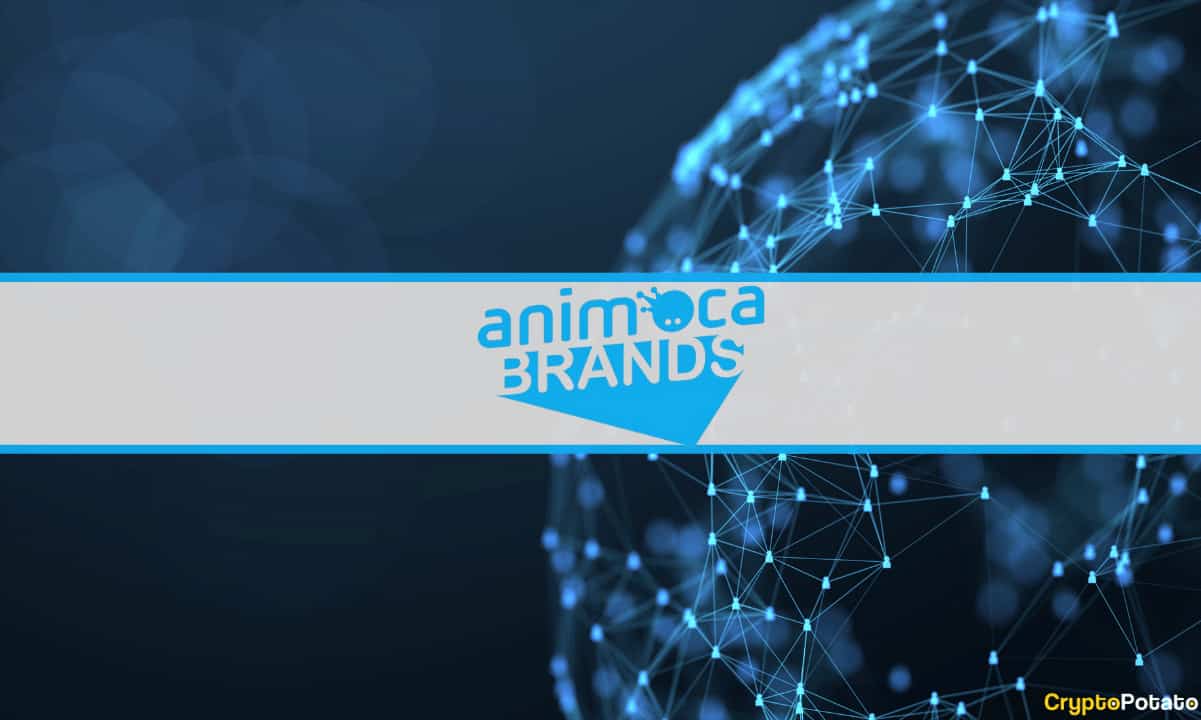 Animoca Brands Unveils $2B Metaverse Fund


Hong Kong-based blockchain gaming giant Animoca Brands is all set to roll out a massive $2 billion fund, dubbed 'Animoca Capital,' to invest in metaverse businesses, according to co-founder and executive chairman Yat Siu. While speaking to Nikkei Asia, the exec revealed that the upcoming metaverse fund, which will make its first investment in 2023, will focus on digital property rights. It also seeks to provide opportunities to access Web3 companies. The fund's investment targets will have no geographical restrictions. Siu, who will lead the initiative with a partner, believes that Animoca Capital will prove to be a good entry point for Web3 businesses and investors. The exec, in a statement, said, 'The long-term goal for us, and frankly for myself, is creating a way where we all have digital property rights. I'm hoping that this will also drive a scenario where the digital property will be recognized like physical property in the legal system.' Animoca Brands has established itself as one of the most prominent investors in NFT, blockchain gaming, and metaverse-focused firms. In September, the company announced raising $110 million in a funding round led by Temasek, Boyu Capital, and GGV Capital. Animoca previously stated that the freshly infused funds will be deployed for strategic acquisitions, investments, and product development, securing licenses for popular intellectual properties, advancing the open metaverse, as well as promoting digital property rights for o...
---
Inery Acquires Investment From Metavest at $128M Valuation


[PRESS RELEASE - Singapore, Singapore, 14th September 2022] Inery a decentralized data management system, has announced that it has secured an investment from web3-focused blockchain VC firm Metavest in the first week of September at the valuation of $128m Inery is a decentralized data management system bringing DB to Web3. It provides low-cost, reduced latency, secure, and tamper-resistant solutions for data management. The data management system aims to ensure users, including gamers and businesses, retain control of their data in the metaverse via owner-controlled data assets. Based in Singapore, Inery has branch offices in Switzerland, Dubai, and Serbia - a truly multicultural company, relying in full on the strength of its in-house teams. Since its inception, Inery has attracted the attention of the blockchain industry due to its elegant solutions for one of the main issues of Web3 - database decentralization and security. Inery's use cases can be applied to diverse sectors, including governments, enterprises, aviation, GameFi, healthcare, and metaverse. It provides a potential cross-chain solution for users to interact with their data assets in the entire metaverse domain using its DB solution. The project rolled out its first public testnet on August 10, 2022, preceding its upcoming launch, and is also scheduled for listing at the end of the third quarter of 2022. Through this funding, Inery aims to expand its use cases—particularly in GameFi, where the com...
---
Animoca Brands and Lympo Partner With Play Magnus Group on Chess Blockch...


[PRESS RELEASE - Tallinn, Estonia, 15th August 2022] Animoca Brands and its subsidiary Lympo, a leading global sports NFT ecosystem, announced today that they are developing Anichess in partnership with Play Magnus Group (PMG), a global leader in the chess industry that offers entertainment and e-learning services via its chess market brands. Anichess is a blockchain-based chess game with a play-and-earn ecosystem, and when it launches in 2023 it will merge the worlds of chess and GameFi to create superior gaming experiences. Play Magnus Group, founded by Magnus Carlsen in 2013, the same year he became a World Chess Champion, is focused on delivering the best online services and experiences to grow the number of chess players globally. With more than 60,000 monthly paying users, Play Magnus Group serves users worldwide and covers key areas of chess, including learning, playing, competing, coaching, and watching. Lympo, a seasoned expert in GameFi and Sports NFTs, will lead the development and launch of Anichess, a chess-inspired blockchain-based game. The partnership with Play Magnus Group enables Lympo to access over 30 chess grandmasters, including Magnus Carlsen, Jan-Krzysztof Duda, Liem Le, and others, to advise, monitor, and test Anichess as an immersive gaming experience for experienced and casual chess players, fans, and strategy game enthusiasts. The unique partnership will bring chess players to blockchain gaming and vice versa. Play Magnus Group will invite top ches...
---
Truly Playable AAA Games to Look Forward to in 2022


The emergence of blockchain games has flipped the gaming industry, putting players in charge of the decisions rather than developers. Their rise has been exponential, with over 398 active blockchain games currently floating in the market. The industry's influence has risen to the point that it now accounts for 52% of all blockchain activity. The new entertainment facilitates NFT creation, trading, and ownership capabilities. Blockchain games give players complete ownership of their in-game assets while also allowing them to use those assets outside the games. Axie Infinity, for example, is a blockchain game allowing players to own and trade in-game assets outside the Axie ecosystem for cryptocurrencies. Although hundreds of these games have emerged, there is a significant problem that many gamers are experiencing, i.e. good gameplay. Most blockchain games are barely playable and severely lack the quality traditional gamers expect. Crpytokitties and Axie Infinity are some examples of these. However, here are some games that can potentially be a solution to that problem: Delysium Delysium has the most popular game modes accepted by the largest group of gamers, like battle royale, MMORPG, open-world, UGC, etc., and allows players to collect loot boxes by participating in various game types, such as PVE and PVP. Compared to other games, Delysium is more inclusive with a lower barrier of entry and an open world for co-creation of game assets, game setting and ecosystem, which expr...
---
The Top 5 Metaverses to Look Out for in 2022


Last year, Facebook rebranded to Meta and announced that they are 'developing exciting new technologies to help people connect and explore in the metaverse.' Ever since metaverses have been making mainstream headlines. If you've been watching from the sidelines, you'd be forgiven for thinking that you're late to the party, but that couldn't be further from the truth. It's still very early days for this groundbreaking reimagining of our digital lives. If you're looking for an easily-digestible introduction to 2022's top metaverses, we've got you covered. In no particular order, here are our top 5. Ertha - Explore & Expand Whilst Decentraland currently reigns supreme as the industry's biggest metaverse, Ertha could be next in line to the throne. After generating a lot of buzz with its token release earlier this year it has quickly gained traction to become one of the most-anticipated metaverse games. Ertha is a play-to-earn game in which mankind finds itself on the brink of extinction. Players must right the wrongs of the past by building a new world, from the ground up. Traverse the globe, develop revenue-generating land plots, and rebuild entire continents from the comfort of your home. The game delivers a unique experience in which players can turn their in-game earnings into real-world income. Taking inspiration from classic MMO and strategy games, Ertha offers players a complex and intricately designed plays...
---
More Star Atlas (

#ATLAS

) News