| | | |
| --- | --- | --- |
| | Star Atlas | #ATLAS |
---
| | | | | |
| --- | --- | --- | --- | --- |
| ATLAS Price: | $0.00405 | | Volume: | $1.1 M |
| All Time High: | $0.27 | | Market Cap: | $8.7 M |
---
---
| | | | | |
| --- | --- | --- | --- | --- |
| Circulating Supply: | 2,160,000,000 | | Exchanges: | 16 |
| Total Supply: | 36,000,000,000 | | Markets: | 20 |
| Max Supply: | — | | Pairs: | 8 |
---
---
---
The price of #ATLAS today is $0.00405 USD.

The lowest ATLAS price for this period was $0, the highest was $0.00405, and the current live price for one ATLAS coin is $0.00404852.

The all-time high ATLAS coin price was $0.27.

Use our custom price calculator to see the hypothetical price of ATLAS with market cap of ETH or other crypto coins.
---
---
The code for Star Atlas crypto currency is #ATLAS.

Star Atlas is 1.4 years old.
---
---
The current market capitalization for Star Atlas is $8,744,797.

Star Atlas is ranked #593 out of all coins, by market cap (and other factors).
---
---
There is a big daily trading volume on #ATLAS.

Today's 24-hour trading volume across all exchanges for Star Atlas is $1,121,949.
---
---
The circulating supply of ATLAS is 2,160,000,000 coins, which is 6% of the total coin supply.
---
---
---
---
---
---
Note that there are multiple coins that share the code #ATLAS, and you can view them on our ATLAS disambiguation page.
---
---
---
---

The Atlas Star ✧ Issue #14 — Special Edition: 2022 in Review


The Atlas Star ✧ Issue #14 — Special Edition: 2022 in Review - A tale about building a new world… a look back at the road traveled before stepping into the third year of Star AtlasThe MUD continues to build… and the galaxy moves. /// A Metaverse in expansion in The Showroom /// We Are Star Atlas Happy new beginning to the valiant members of the factions of the Council of Peace — MUD, ONI and Ustur alike! A new cycle of development begins, and Star Atlas is looking towards the many new exciting developments that await in 2023. So, to start out this solar year, we have this special edition of the metaverse publication of record ready for your viewing pleasure. In this Atlas Star ✧, we look in the rear view mirror at everything we've zoomed by, recapping everything of note that happened in the Star Atlas galaxy in 2022. This edition will give you a sense of how far we've come over the last 12 months. As we march into our third year, we prepare for the new milestones within our reach. In this walkthrough, you will learn about every notable product, partnership, and event that Star Atlas participated in 2022. If you weren't able to follow it closely, this is the time to catch up with the vibrant development of our ecosystem. Another spotlight of this edition is the Joni Awards, our community celebration that took place at the end of last year, introducing the winners of the awards. As in every regul...
---

Lift-off! Star Atlas Launches Pre-Season with an All-new Version of Showroom


The fully revamped Unreal Engine 5 environment of Release V2.0 (R2) adds a multiplayer preview, dogfighting in space and air track racingThe Fimbul Packlite in Volant Station /// Triple-A Metaverse Work in Progress /// Immersive Unreal Engine 5 Experience Attention, Galactic Explorers! Today, ATMTA, Inc., the lead developer of Star Atlas, announced the release of 'Pre-Season' or 'R2', a new and updated version of the Volant Station, signifying a massive growth of the MUD complex from a Studio. With it, the shared dream of explorers across the galaxy — in which they get behind the controls and pilot a magnificent spaceship off the tarmac and beyond the clouds to the deep black beauty of space — has arrived! If you are itching to experience the new R2 version of the Showroom without further delay, head to Play.staratlas.com and, if needed, click on the bars on the right side. Skip to the middle of this article to get more info on how to access Showroom, connect a wallet, create a wallet, get a game key, and much more. Upon arrival to the new Showroom, you will find that all that can be done in and around Volant Station has been transformed with a long list of upgrades and enhanced functionality. To get a better understanding of all novelties, let's take a look at some of the key added features.The Volant Station's New Layout /// Triple-A Metaverse Work in Progress /// Immersive Unreal Engine 5 Experie...
---

Cosmic Overture Begins: Land and Claim Stakes Up for Grabs in Phase 2 of SAGE Start Sequence


The second phase of the Golden Era Start Sequence begins on December 20, 2022 when explorers from every corner of the galaxy will be able to acquire exclusive habitats and mining claim stakes for conquering planetsYour New Home Among the Stars Awaits /// Triple-A Metaverse Work in Progress /// Immersive Unreal Engine 5 Experience Galactic Explorers and Adventurers! The race for space in Star Atlas has begun, and the pieces are already in motion. The release of Showroom R2 and the SAGE game manual are historic milestones, and another galaxy-shaking event is on the horizon. The launch of SAGE Start Sequence Phase 2 on December 20th at 12PM (EST) bears the name Cosmic Overture and is critically important to your odds of future success in Star Atlas. In the same way that individuals and guilds have bolstered their fleets in the past few weeks by purchasing ships at jaw-dropping discounts of up to 80%, another rare opportunity presents itself now. — Land plots - This will mark the first time in its history that ATMTA, Inc., lead developer of Star Atlas, offers land gameplay structures on the Marketplace. This will allow anyone to acquire their own residence in the prestigious residential areas in one of the three main factions' (Ustur, MUD and ONI) Central Space Stations. Explorers will be able to purchase up to six different tiers of land plots from one of the three faction Central Space Stations (CSS) in the Star Atlas...
---

Star Atlas Golden Era Game Manual Vol. II — The Game Structure


Star Atlas Golden Era Game Manual Vol. II — The Game Structure - Change is coming to the galaxy and with it many questions; take a deep dive into the vault of answers with Vol. II of the SAGE Game ManualThe MUD Central Space Station /// Triple-A Metaverse Work in Progress /// WebGL SAGE asset The frisson is tangible in the air. A Mierese astrobard described the current state of affairs in our galaxy as if reality itself was holding its breath in anticipation of what is to come. MUDs, ONIs and Ustur have answered the call of the Council of Peace and now prepare themselves to leave the safety of their home systems and set out for the outer ring of the Medium Zone, a movement that last happened more than one hundred years ago and culminated in the Convergence War and the Years of Strife Era. Nevertheless, as a Sogmian saying teaches, repetition is the mother of learning. While the factions are moving, their enemies, outside and within, are also preparing for the biggest clash of this age. In a scenario where nothing is certain, a group of adventurers drawn from all corners of the galaxy, led by the Ustur explorers' Mochi.soul and Chyp.bod, have prepared the second installment of the full SAGE manual, focused on the gameplay mechanics of the game, to integrate with Volume I — The SAGE Economics Manual, to help you on your adventure into the deadly environment of the medium zone of our Galia expanse. In this manu...
---

The Atlas Star ✧ Issue #13


A glimpse into the world of alien sentientology, the best galactic rumors, updates on the Showroom and beyond, community activities and much more…The Gate Awaiting Those Daring Enough to Pass Through /// Immersive Intergalactic Experience /// We Are Star Atlas Welcome back, Explorers! Today your Atlas Star, the iconic Star Atlas newsletter, where all adventures begin and end, has been hijacked by academics from every corner of the Galaxy! We have economists, sentientologists, and archeologists coming to share with you their knowledge about the current state of affairs in the Star Atlas galaxy and beyond. In fact, the main article for this edition is a summary of the latest book of one such academic superstar, Professor Argadal, from the Council of Peace Biological Research Academy (COPBRA). This recently released hallmark of sentient species research is a deep dive into the secretive members of the ONI Consortium, the Mierese. If you are an enthusiast of the many civilizations of our galaxy and their secrets, this is a must-read for you! As you probably know by now, the Atlas Star is home to a wide range of content related to the Star Atlas metaverse, including the latest updates on project development and much more! In this edition, you'll find: The latest roadmap updates for all Star Atlas Products — SAGE, Showroom, the DAO, and more., A deep dive into the Showroom R2 release coming later this year., All t...
---

Start Sequence Continues: From Claim Stakes to Space Crops with New Solarpunk Poster Series


Terrafarming equipment manufacturer steps in to support deep space expansion and mining claim stake balancing, rewarding ReBirth Pioneers For the prequel to this story, read The Path Towards Tomorrow Part II.Claim Stakes and Deep Space Crops / Solarpunk — CARY Farm Poster Set / Player-Owned Assets The CEO took a deep breath and began: Today is a unique day in the history of CARY Farm. What started as a dream shared by a small group of concerned MUDs and Miereseans has now become an industry that spans the safe havens of our homeworlds and beyond to the far reaches of civilization where the ghost of famine still haunts hopeless families. (Since the Mierese are not big fans of written language, we kindly ask their MUD friends to read this document aloud to their Mierese brethren.) You, the first farmers — and allies of those first farmers — joined together to make this enterprise possible, allowing the Calico Agricultural Research and Yield Farming company, our CARY Farm, to put food on the table for the forgotten and vulnerable, to push away the terrorists of ECOS who would rather see entire planets succumb to hunger than to embrace the science of sustainable food production. You, your efforts, your faith, and your diligence allowed the new framework proposed by CARY to spread across huge swaths of the galaxy. As a token of our support and appreciation, we have prepared an exclusive series of unique assets ...
---

The Path Towards Tomorrow: Phase 2 — CSS Land Plot and Claim Stake Sales


The Path Towards Tomorrow: Phase 2 — CSS Land Plot and Claim Stake Sales - As a successful first week of the Golden Era Start Sequence draws to a close, two experts share all the information for participating in Part II of the plan involving mining claim stakes and Central Space Station habitatsYour New Home Among the Stars Awaits /// Triple-A Metaverse Work in Progress /// Immersive Unreal Engine 5 Experience Welcome Galactic Explorers! After a brief introduction, this article discloses the necessary information for our players regarding two special offers: The sale of land plots on each main faction-specific Central Space Station (CSS), The sale of claim stakes for mining activities, — Introduction - As a huge crowd gathers in the Great Hall of the Council of Peace Assembly, a well-dressed Sogmian ascends to the podium. A glance at the assembled audience would note a wide range of individuals, from members of the Gotti family to face-scarred captains who share more than a passing resemblance to the bounty posters that flood the Most Wanted list on the galaxy news channels. All are here for the same reason. With the first phase of the Path Towards Tomorrow program already a success, this next phase is focused on two of the galaxy's most desired economic segments, real estate and mining operations. The excitement in the room is palpable. Solo explorers and members of every faction and guild want to know ho...
---

Flight of The Titans — Manifesto for The Golden Era


Flight of The Titans — Manifesto for The Golden Era - The beginning of a new age — Flight of the Titans. — Starts Wednesday, November 23, 2022 at 12 PM (EST). Three Titan class ships begin at $1,000,000 each (80% off list price, price increases 10% after every 7 days). All sales are concurrent. Pearce T1 (MUD) | Busan The Last Stand Mk. VIII (ONI) | Fimbul ECOS Superphoenix (ECOS) The 24-hour Countdown starts November 22 at 12 PM (EST).Pearce T1 (MUD) Detail | Titan Class Spaceship | Star Atlas Fighter ShipFimbul ECOS Superphoenix (ECOS) in Orbit | Titan Class Spaceship | Star Atlas Bomber ShipBusan The Last Stand Mk. VIII (ONI) in Deep Space | Titan Class Spaceship | Star Atlas Fighter Ship Narrentos, celebrated journalist and the pawn behind the widely read Punaab Whisper, listened to the announcement by the Secretary and could barely believe what his furry ears were hearing. For the first time in a century, 3 Titan ships would be offered for sale on the open market. On the one hand, this was concerning, as their destructive power remained unmatched. But the young Punaab inside him had always wanted to stand next to a Titan and experience their epic size and magnificence firsthand. Now he could potentially get that chance. He raced back to the meeting hall where is friends and relatives were gathered. "Does anyone want to hear what the Secretary just announced?" He looked around, expecting cur...
---

Star Atlas Presents Golden Era Start Sequence — Our Path Towards Tomorrow


Star Atlas Presents Golden Era Start Sequence — Our Path Towards Tomorrow - The weeks ahead mark a historic moment when players can do much to prepare themselves for the game with a Game Manual while contributing to the development of Star Atlas — and even impact the fate of the galaxyStar Atlas is calling /// Triple-A Metaverse Work in Progress /// Immersive Unreal Engine 5 Experience Dear Star Atlas Community, Friends and Fans, The team developing Star Atlas presents you with a new plan, Our Path Towards Tomorrow — a critical initiative that takes strategy to the next level and secures sound footing for you in a quickly developing field of play while offering a path for you to support the very foundation of our universe. This is the primary purpose of all Star Atlas initiatives at present. Along with this plan, we are also keeping everyone up to date on the state of external funding initiatives and inviting the community to an upcoming DAO Community Consultation. We are also releasing the first part of the Game Manual for the upcoming in-browser game module, Star Atlas Golden Era, focused on the game's economic aspects. medium.com — Table of contents - — I. Golden Era: Start Sequence. — 1. Titan Ship Sales* — A mint of three titan ships, The Pearce T1, Busan — The Last Stand mk. VIII, and the Fimbul ECOS Superphoenix, under a limited-time decreasing discount program, ...
---

Thrilling to the CORE — Star Atlas Releases Epic Graphic Novel


Thrilling to the CORE — Star Atlas Releases Epic Graphic Novel - Explorers are now able to immerse themselves in this comic adventure set in the vast universe of Star Atlas. Members of the Star Atlas community, prepare to meet a team of fellow adventurers! CORE, the new, episodic graphic novel from ATMTA, Inc., has everything you'd expect from an interplanetary saga, including mysterious worlds, ruthless villains and heart pounding action. The story, which brings to life the Star Atlas universe for the first time, is being released to the community in individual chapters. The first chapter was made available to the public on November 7th. The narrative of CORE is set just before the start of the Convergence War and focuses on Gyun, a MUD protagonist still reeling after a visit to a planet in the High Risk Zone ends with a catastrophic blow to his team. It's a tale of heroism, heartbreak, plot twists and epic adventure. The award-winning creative team is pulled from the best illustrators, world builders, and authors in the space. Tim McBurnie, the lead artist and author on the project, is an award-winning illustrator and author who has worked for Blizzard, Wizards of the Coast, and Blur Studios. Matt Medney is the Head Writer at Star Atlas and the CEO of the legendary and recently revived comic/media powerhouse Heavy Metal. "This is a story that builds upon what continues to make Star Atlas successful — a ...
---
---
---
Interview: CEO Emilian Ciocanea on GoldFever, and How it Blends Realism ...


GoldFever is a play-to-earn game that stands apart from the rest by offering a completely new gaming experience in combination with plenty of monetization opportunities. We recently caught up with GoldFever's CEO Emilian Ciocanea to learn more about the game. In the interview, Emilian explains their vision and the journey so far. NewsBTC: Hi Emilian, let us begin by introducing you to our readers. Can you please tell us more about the journey that led you to GoldFever? Emilian: First of all, a warm hello to your readers - we are really glad we can bring the Gold Fever story to your audiences. I have been a business builder, an entrepreneur, with Product & Business Management for over 20 years now; and a blockchain investor since the very beginning of this industry. I am from those who have seen Ethereum valuing 5 USD. The conviction that the world can be improved and seeing the reality from different angles helped me tap into different emergent industries - at that moment - with the purpose to take the innovative side and create valid business models that would generate value and change perceptions. Gold Fever started off in 2020, amidst the Covid lockdown. It was a bootstrap project in the beginning, like most of the projects I started, building up on the idea reiterated by CZ Changpeng Zhao, head of Binance, saying, back in 2019, that "Gaming will be an early adopter of blockchain technologies." Inspired by the Gold Rush and how gold digging impacts...
---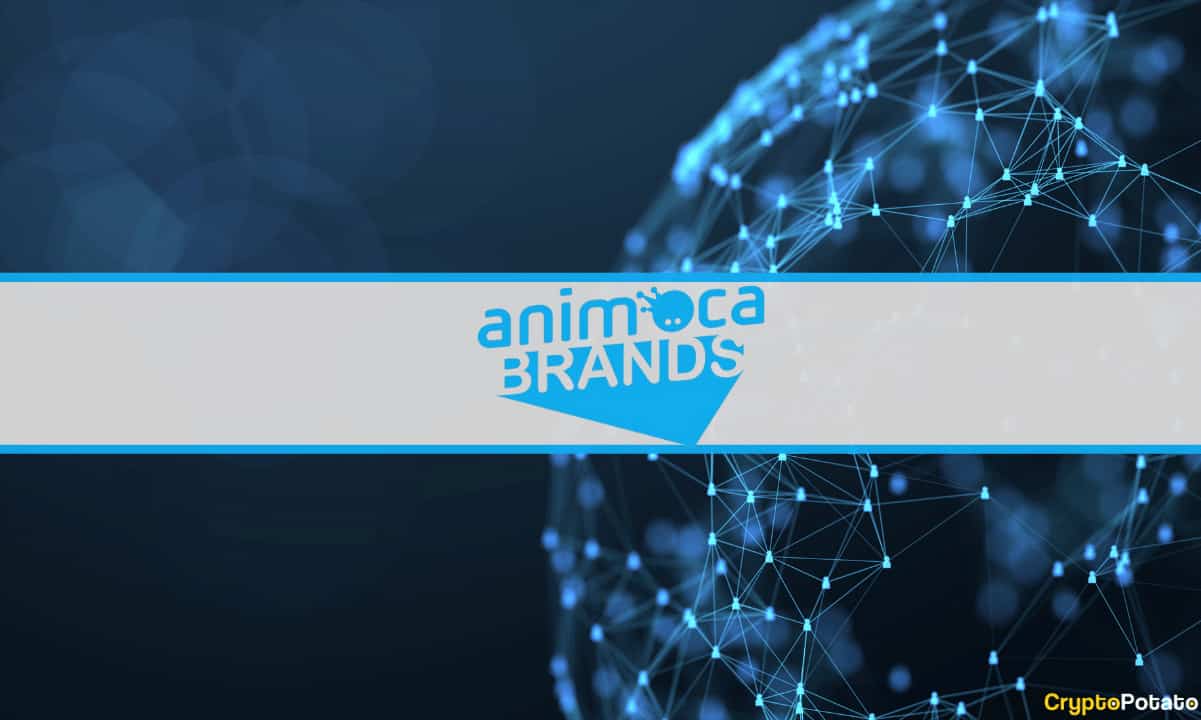 Animoca Brands Unveils $2B Metaverse Fund


Hong Kong-based blockchain gaming giant Animoca Brands is all set to roll out a massive $2 billion fund, dubbed 'Animoca Capital,' to invest in metaverse businesses, according to co-founder and executive chairman Yat Siu. While speaking to Nikkei Asia, the exec revealed that the upcoming metaverse fund, which will make its first investment in 2023, will focus on digital property rights. It also seeks to provide opportunities to access Web3 companies. The fund's investment targets will have no geographical restrictions. Siu, who will lead the initiative with a partner, believes that Animoca Capital will prove to be a good entry point for Web3 businesses and investors. The exec, in a statement, said, 'The long-term goal for us, and frankly for myself, is creating a way where we all have digital property rights. I'm hoping that this will also drive a scenario where the digital property will be recognized like physical property in the legal system.' Animoca Brands has established itself as one of the most prominent investors in NFT, blockchain gaming, and metaverse-focused firms. In September, the company announced raising $110 million in a funding round led by Temasek, Boyu Capital, and GGV Capital. Animoca previously stated that the freshly infused funds will be deployed for strategic acquisitions, investments, and product development, securing licenses for popular intellectual properties, advancing the open metaverse, as well as promoting digital property rights for o...
---
Inery Acquires Investment From Metavest at $128M Valuation


[PRESS RELEASE - Singapore, Singapore, 14th September 2022] Inery a decentralized data management system, has announced that it has secured an investment from web3-focused blockchain VC firm Metavest in the first week of September at the valuation of $128m Inery is a decentralized data management system bringing DB to Web3. It provides low-cost, reduced latency, secure, and tamper-resistant solutions for data management. The data management system aims to ensure users, including gamers and businesses, retain control of their data in the metaverse via owner-controlled data assets. Based in Singapore, Inery has branch offices in Switzerland, Dubai, and Serbia - a truly multicultural company, relying in full on the strength of its in-house teams. Since its inception, Inery has attracted the attention of the blockchain industry due to its elegant solutions for one of the main issues of Web3 - database decentralization and security. Inery's use cases can be applied to diverse sectors, including governments, enterprises, aviation, GameFi, healthcare, and metaverse. It provides a potential cross-chain solution for users to interact with their data assets in the entire metaverse domain using its DB solution. The project rolled out its first public testnet on August 10, 2022, preceding its upcoming launch, and is also scheduled for listing at the end of the third quarter of 2022. Through this funding, Inery aims to expand its use cases—particularly in GameFi, where the com...
---
Animoca Brands and Lympo Partner With Play Magnus Group on Chess Blockch...


[PRESS RELEASE - Tallinn, Estonia, 15th August 2022] Animoca Brands and its subsidiary Lympo, a leading global sports NFT ecosystem, announced today that they are developing Anichess in partnership with Play Magnus Group (PMG), a global leader in the chess industry that offers entertainment and e-learning services via its chess market brands. Anichess is a blockchain-based chess game with a play-and-earn ecosystem, and when it launches in 2023 it will merge the worlds of chess and GameFi to create superior gaming experiences. Play Magnus Group, founded by Magnus Carlsen in 2013, the same year he became a World Chess Champion, is focused on delivering the best online services and experiences to grow the number of chess players globally. With more than 60,000 monthly paying users, Play Magnus Group serves users worldwide and covers key areas of chess, including learning, playing, competing, coaching, and watching. Lympo, a seasoned expert in GameFi and Sports NFTs, will lead the development and launch of Anichess, a chess-inspired blockchain-based game. The partnership with Play Magnus Group enables Lympo to access over 30 chess grandmasters, including Magnus Carlsen, Jan-Krzysztof Duda, Liem Le, and others, to advise, monitor, and test Anichess as an immersive gaming experience for experienced and casual chess players, fans, and strategy game enthusiasts. The unique partnership will bring chess players to blockchain gaming and vice versa. Play Magnus Group will invite top ches...
---
Truly Playable AAA Games to Look Forward to in 2022


The emergence of blockchain games has flipped the gaming industry, putting players in charge of the decisions rather than developers. Their rise has been exponential, with over 398 active blockchain games currently floating in the market. The industry's influence has risen to the point that it now accounts for 52% of all blockchain activity. The new entertainment facilitates NFT creation, trading, and ownership capabilities. Blockchain games give players complete ownership of their in-game assets while also allowing them to use those assets outside the games. Axie Infinity, for example, is a blockchain game allowing players to own and trade in-game assets outside the Axie ecosystem for cryptocurrencies. Although hundreds of these games have emerged, there is a significant problem that many gamers are experiencing, i.e. good gameplay. Most blockchain games are barely playable and severely lack the quality traditional gamers expect. Crpytokitties and Axie Infinity are some examples of these. However, here are some games that can potentially be a solution to that problem: Delysium Delysium has the most popular game modes accepted by the largest group of gamers, like battle royale, MMORPG, open-world, UGC, etc., and allows players to collect loot boxes by participating in various game types, such as PVE and PVP. Compared to other games, Delysium is more inclusive with a lower barrier of entry and an open world for co-creation of game assets, game setting and ecosystem, which expr...
---
The Top 5 Metaverses to Look Out for in 2022


Last year, Facebook rebranded to Meta and announced that they are 'developing exciting new technologies to help people connect and explore in the metaverse.' Ever since metaverses have been making mainstream headlines. If you've been watching from the sidelines, you'd be forgiven for thinking that you're late to the party, but that couldn't be further from the truth. It's still very early days for this groundbreaking reimagining of our digital lives. If you're looking for an easily-digestible introduction to 2022's top metaverses, we've got you covered. In no particular order, here are our top 5. Ertha - Explore & Expand Whilst Decentraland currently reigns supreme as the industry's biggest metaverse, Ertha could be next in line to the throne. After generating a lot of buzz with its token release earlier this year it has quickly gained traction to become one of the most-anticipated metaverse games. Ertha is a play-to-earn game in which mankind finds itself on the brink of extinction. Players must right the wrongs of the past by building a new world, from the ground up. Traverse the globe, develop revenue-generating land plots, and rebuild entire continents from the comfort of your home. The game delivers a unique experience in which players can turn their in-game earnings into real-world income. Taking inspiration from classic MMO and strategy games, Ertha offers players a complex and intricately designed plays...
---
More Star Atlas (

#ATLAS

) News