| | | |
| --- | --- | --- |
| | Ark | #ARK |
---
| | | | | |
| --- | --- | --- | --- | --- |
| ARK Price: | $1.09 | | Volume: | $13.9 M |
| All Time High: | $10.92 | | Market Cap: | $0.2 B |
---
---
| | | | | |
| --- | --- | --- | --- | --- |
| Circulating Supply: | 177,348,284 | | Exchanges: | 4+ |
| Total Supply: | 177,348,284 | | Markets: | 6 |
| Max Supply: | — | | Pairs: | 20 |
---
---
---
The price of #ARK today is $1.09 USD.

The lowest ARK price for this period was $0, the highest was $1.09, and the current live price for one ARK coin is $1.08601.

The all-time high ARK coin price was $10.92.

Use our custom price calculator to see the hypothetical price of ARK with market cap of BTC or other crypto coins.
---
---
The code for Ark is also #ARK.

Ark is 6.7 years old.
---
---
The current market capitalization for Ark is $192,601,137.

Ark is ranked #178, by market cap (and other factors).
---
---
There is a large daily trading volume on #ARK.

Today's 24-hour trading volume across all exchanges for Ark is $13,878,380.
---
---
The circulating supply of ARK is 177,348,284 coins, which is 100% of the total coin supply.
---
---
---
---
---
---
Bitcoin Starts Week in Green as ARK Invest Refiles for Spot ETF & BTCETF...


Bitcoin (BTC) has started the week in the green, climbing back above $37,000 as investors reacted positively to ARK Invest filing an updated prospectus for its spot BTC ETF. This re-filing has sparked further enthusiasm from crypto investors, indicating growing confidence in the regulatory acceptance of crypto-related funds. In related news, the trending presale crypto Bitcoin ETF Token (BTCETF) is generating significant buzz – and is expected to see a bull run when it officially launches. Growing Institutional Interest Signals Potential Spot Bitcoin ETF Approval ARK Investment's persistence in amending and re-filing its application for a spot Bitcoin ETF is the latest sign of growing institutional interest in direct cryptocurrency exposure. Major financial firms, such as BlackRock, Fidelity, and Galaxy Digital, have filed applications for spot BTC ETFs this year after facing years of rejections by the SEC. ARK's continued updates to its prospectus, including enhanced risk disclosures, indicate it is actively working to address the SEC's concerns. If approved, these spot Bitcoin ETFs could significantly expand access to Bitcoin for retail and institutional investors. According to Alex Thorn, head of research at Galaxy Digital, inflows to spot Bitcoin ETFs could reach more than $14 billion in the first year after potential SEC approval. With major players like ARK and BlackRock pushing for approval, there is optimism that 2023 could finally be the year a spo...
---
Bitcoin Price Prediction: Ark Invest's 'Base Case' is BTC at $650,000


The futurist investment management firm is one of several awaiting SEC approval for a spot Bitcoin ETF product. In a recent interview, CEO Cathie Wood said 'something has changed' at the agency as they handle her fund's application for a spot Bitcoin ETF. Bitcoin price has whipsawed this week, pumping as high as $37,900 from the $35,200 handle over Tuesday and Wednesday. Then spot prices for BTC plunged below $35,800 Thursday before recovering with support at the $36,000 level Friday. Bullish: Cathie Wood's Bitcoin Price Prediction The Ark Invest CEO and founder says the Securities and Exchange Commission has started to ask questions about her hedge fund's Bitcoin ETF filing. Until recently, however, the SEC would simply outright reject Ark's applications, she said. Wood is also bullish for Bitcoin because of the upcoming halving and the currency's 21 million supply cap. Wood said in an interview with Yahoo Finance on Wednesday: 'I think- so if we look at the reasons that bitcoin will scale, so our base case is today 600 to 650- $650,000, and our bull case, based on the scarcity that is now developing[...]' After this part of her answer, Wood never gave an exact figure for Ark Invest's base case. Instead, after emphasizing the limited supply of BTC, she pointed to an imminent onrush of institutional investors, noting: 'We think that institutions, if the SEC blesses a bitcoin ETF, institutions will feel like the coast is clear for them to pursue. And we know a lot of instituti...
---
Ark Invest CEO Cathie Wood Sees Crypto Market Exploding to $25 Trillion ...


Ark Invest CEO Cathie Wood says the crypto ecosystem will be dominated by bitcoin and ether and will scale from about $1 trillion today to $25 trillion in 2030. 'The regulatory breakthrough is very important to bring institutions online,' said the asset manager, emphasizing that the partnership between Blackrock, the world's largest asset manager, and the Nasdaq-listed crypto exchange Coinbase 'is going to be very important.'Cathie Wood's Crypto Market Outlook: $25T by 2030 Cathie Wood, the CEO and CIO of Ark Investment Management (Ark Invest), discussed the future outlook for the crypto industry and the potential approval of spot bitcoin exchange-traded funds (ETFs) by the U.S. Securities and Exchange Commission (SEC) in an interview with CNBC on Tuesday. Wood is optimistic about the SEC approving spot bitcoin ETFs, pointing to 'significant' changes in the current regulatory landscape compared to a year ago. She mentioned, 'The SEC actually asked us questions,' referring to Ark's spot bitcoin ETF application. Wood noted that Ark's previous filings were rejected outright without any engagement. She further stated that the securities regulator also engaged with other applicants, such as Blackrock. The CEO of Ark Invest continued: 'The regulatory breakthrough is very important to bring institutions online effectively.' She emphasized, 'Blackrock and Coinbase partnership is going to be very important,' referring to the agreement where Blackrock's Ishares Bitcoin Trust will utili...
---
Crypto's 24-Hour Score: Gainers Like Memecoin Triumph With Double-Digits...


As the cryptocurrency market sails smoothly at a valuation of $1.4 trillion, bitcoin and ethereum have stabilized, mostly moving sideways. Yet, a handful of virtual currencies enjoyed robust gains on Monday, with memecoin (MEME) soaring 44.28%, leading the charge as the week kicked off. Conversely, the digital asset ark (ARK) experienced a significant setback, declining 17.5% versus the U.S. dollar over the last day.Memecoin Rallies Sharply in a Mixed Day for Cryptocurrencies as ARK Tumbles This Monday dawned with nine cryptocurrencies achieving notable double-digit spikes in the early trading hours. Topping the list was memecoin (MEME), which climbed 44.28% against the dollar. Celestia (TIA) also made impressive strides, surging 29.25% against the greenback within the same timeframe. Not far behind, zrx (0X) and worldcoin (WLD) rose by 19.36% and 18.81%, respectively. Currently, the day's cumulative global trading volume has hit $64.04 billion, spread over 929 trading platforms and a sprawling ecosystem of over 10,000 virtual currencies. Among those making headlines for gains on Monday were filecoin (FIL), escalating 14.96%, and osmosis (OSMO), which appreciated by 12.5% within the past day. Other significant risers of the day include KUJI, YFI, FLOKI, and SNT. Topping today's downturns is ark (ARK), with a 17.5% slide over 24 hours, while rollbit (RLB) diminished by 12.03%. Both ARK and RLB were Monday's biggest losers against the greenback. On the losing front as well, ...
---
Ark Invest and 21Shares Partner to Launch Digital Asset ETFs


Cathie Wood has announced that Ark Invest will collaborate with 21Shares to introduce a new suite of innovative exchange-traded funds (ETFs). These ETFs are designed to provide investors with diversified exposure to digital assets, including Bitcoin and Ethereum futures contracts and investments in blockchain-related companies. Ark Invest Unveils New Suite of Digital Asset ETFs Cathie Wood's Ark Invest, in collaboration with 21Shares, is preparing for the debut of a series of Exchange-Traded Funds (ETFs). These new offerings are intended to give investors comprehensive options for incorporating digital assets into their investment portfolios. By utilizing on-chain indicators and their knowledge of the cryptocurrency landscape, the suite is designed to yield long-term capital growth. This will be achieved through strategic investments in futures contracts for Bitcoin and Ethereum, along with the implementation of blockchain technologies. The ETFs resulting from this collaboration will be listed on the Chicago Board Options Exchange (Cboe), enhancing accessibility for investors. Next week, five distinctive products will begin trading, each with its unique investment focus. Among the offerings, investors can look forward to ETFs that include Bitcoin and Ethereum futures contracts, providing exposure to the price movements of these leading cryptocurrencies without direct ownership. Additionally, one of the products will diversify its holdings to encompass 'public equities of comp...
---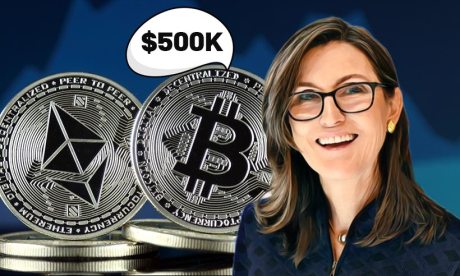 Why Ark Invest's Cathie Wood Picks Bitcoin Over Cash And Gold


Ark Invest CEO Cathie Wood was a guest on Merryn Somerset Webb's show 'Merryn Talks Money', where she discussed the macro environment and the recent happenings in the financial world. What will mainly interest the crypto community is what she had to say about the flagship cryptocurrency, Bitcoin. "Bitcoin Hands Down" When quizzed by Merryn about which she would prefer to hold for 10 years between gold, cash, and Bitcoin, Wood replied by saying, "Bitcoin hands down." She noted that while Bitcoin and Gold both have hedging functionalities, the latter already had its time, unlike Bitcoin, which she labeled as "new" and was just gaining steam. While highlighting Bitcoin's future potential and "incremental demand," she stated that institutions were still barely involved and that the major investors of the future (the "young people," as Wood put it) would prefer to hold Bitcoin over Gold. She also mentioned that Bitcoin has been outperforming Gold recently in terms of its hedging capabilities. Wood's bullishness on the foremost cryptocurrency may not come as a surprise to many, considering that her company, ARK Invest, is one of many asset managers who have applied with the US Securities and Exchange Commission (SEC) to offer a Spot Bitcoin ETF. Interestingly, her company leads the race toward approval as the SEC is expected to make a decision (possibly approve) ...
---
Cathie Wood's Ark Invest Dumps Coinbase and GBTC Shares Amid Market Revi...


On Oct. 23, Ark Invest reduced its crypto-related holdings, shedding 42,613 shares of Coinbase and a substantial 100,739 shares of the Grayscale Bitcoin Trust (GBTC). The move was executed amid a Bitcoin-led crypto rally that has captured the attention of investors worldwide. Ark Invest Sells Holdings According to an update from the fund manager's trading desk on Monday, Ark's Next Generation Internet ETF (ARKW) led the way by offloading 32,158 shares of Coinbase, while the Ark Fintech Innovation ETF sold 10,455 shares of the popular cryptocurrency exchange. Simultaneously, ARKW made a divestment of 100,739 GBTC shares. These transactions amounted to approximately $5.8 million in value, based on Coinbase's closing price of $77.21 and GBTC's closing price of $24.71 on Monday. Meanwhile, Ark Invest recently updated its spot Bitcoin ETF filing in response to feedback from the SEC. Presently, approximately 12 spot Bitcoin ETFs are awaiting approval by the agency. Last month, the regulatory body delayed all pending spot Bitcoin ETF applications, extending the ongoing review process by at least another month. Bitcoin's Meteoric Rise The decision to reduce holdings coincided with Bitcoin's price surge, which saw the cryptocurrency crossing the $35,000 mark. This notable increase was driven by growing optimism regarding the potential approval of spot Bitcoin exchange-traded products (ETFs). Bitcoin's value soared by 10% to reach 1-1/2 year highs on Monday, causing a ripple effect in ...
---
ARK Invest's Cathie Wood Reveals Why Bitcoin Will Reach $1.48 Million


ARK Invest CEO Cathie Wood is no stranger to Bitcoin predictions given that the asset manager has previously said that BTC will go to $500,000 and even reach $1 million. As always, Wood remains steadfast in her Bitcoin predictions, coming out once more with an even more daring figure for the pioneer cryptocurrency. Cathie Wood Says Bitcoin To $1 Million Cathie Wood, who is the founder and CEO of ARK Invest, an investment firm with over $6 billion in assets under management (AUM) has come forward with a new price expectation for Bitcoin. The CEO had a chat with Natalie Brunell, hist of the "Coin Stories" podcast, where she made this new prediction. As Wood explains, ARK Invest's research team's efforts have shown that Bitcoin's growth will be largely driven by institutional adoption. They expect the digital asset to undergo a massive rally as the next decade begins. Wood points to the adoption trend of new assets by these large institutional investors and how they often tend to allocate their portfolios. As the CEO points out, between 5% and 6% of institutional investors' portfolios were allocated to assets such as real estate after the managers had tested the waters. Bitcoin could be seen as being in the 'testing the waters' phase where institutional investors are still only putting around 1% into the digital asset to see how it turns out. Then gradually, they expand their allocation until they get to that 5% to 6% range. Now, ...
---
Ark Invest Updates Spot Bitcoin ETF Filing in Response to SEC Feedback


Ark Invest, led by Cathie Wood, has taken a significant step forward by filing an updated version of its spot Bitcoin ETF prospectus. The move is in response to recent feedback from the U.S. Securities and Exchange Commission (SEC) asking for clarifications on some concerns. Changes to Ark Invest's Spot Bitcoin ETF Prospectus Eric Balchunas, a seasoned ETF analyst at Bloomberg, was quick to highlight this update on X. ARK has just filed an updated version of its spot bitcoin ETF prospectus. The SEC emailed issuers a few wks ago with comments/qs about their S-1 that they wanted addressed so is very poss ARK has answered all that in this filing. We looking thru it now.. pic.twitter.com/AlwTt82WU0 — Eric Balchunas (@EricBalchunas) October 11, 2023 According to Balchunas, the move comes after the U.S. SEC reached out to issuers with comments and questions regarding their S-1 forms, expressing an interest in addressing specific concerns. He further stated that in its new filing, Ark Invest has possibly addressed all of the SEC's concerns. This development comes amidst continued anticipation within the crypto industry for the SEC's ultimate decision on various Bitcoin ETF proposals. Key Changes in Ark Invest's Updated Prospectus One noteworthy change in the updated prospectus revolves around the determination of the Net Asset Value (NAV). The new document now includes detailed information on how the NAV calculation does not conform to Generally Accepted Accounting Principle...
---
SEC Postpones Verdict on Ark 21shares and Global X Spot Bitcoin ETFs


The U.S. securities regulator recently announced a delay in its verdict on the Ark 21shares Bitcoin ETF. Consequently, the U.S. Securities and Exchange Commission (SEC) has marked January 10, 2024, as the decisive day to either greenlight or reject the proposed amendment.SEC Pushes Back Decision on 2 Spot Bitcoin ETFs A statement from the U.S. securities authority highlighted its decision to push back its judgment on the Ark 21shares Bitcoin ETF, an asset-backed fund aiming for public listing. The filing for this ETF was jointly presented by Cboe BZX Exchange, 21shares, and Ark Invest on April 25, 2023. This ETF joined the ranks of several spot bitcoin ETF applications, with industry giants like Invesco, Blackrock, Fidelity, Vaneck, Valkyrie, Wisdomtree, and Franklin Templeton all in the queue. Notably, the SEC had previously postponed its decision on seven of these filings, including the Ark 21shares Bitcoin ETF, on August 31, 2023. Upon a detailed examination of the proposal and subsequent modifications, the SEC said on Tuesday that it chose to prolong the evaluation phase to guarantee a comprehensive review. "The Commission finds that it is appropriate to designate a longer period within which to issue an order approving or disapproving the proposed rule change so that it has sufficient time to consider the proposed rule change, as modified by Amendment No. 3, and the issues raised therein," the SEC detailed. "I'm shocked they went this early on Ar...
---
SEC Extends Decision on ARK 21Shares and Global X Spot Bitcoin ETF Filin...


The US Securities and Exchange Commission (SEC) has pushed its decision on two spot Bitcoin ETF applications by ARK Invest and 21Shares and Global X, with the former postponed to January 2024. Amid various calls for a spot Bitcoin ETF in the United States, there are speculations that there could be more SEC delays for similar filings from other companies, which could mean that investors and stakeholders may have to wait till next year to get such a product approved. ARK 21Shares Bitcoin ETF not Happening in 2023 In a letter published on Sept. 26, the SEC said that it is extending its decision to either reject or approve the ARK 21Shares spot Bitcoin ETF filing by another 60 days, with its final verdict on the proposal to happen on January 10, 2024. The regulator previously postponed its response on the proposed ARK 21Shares spot Bitcoin ETF on Aug. 11 to seek new public comments, giving itself until Nov. 11 — 180 days after the proposal was first published in the Federal Register for comment — to give its verdict. The latest extension date gives the SEC a total of 240 days, the maximum time frame allowed for the regulator to either approve or deny an application. Also, the agency pushed its decision on Global X Bitcoin Trust till Nov. 21, 2023. Bloomberg ETF analyst James Seyffart noted that the SEC's extensions of its verdict on the proposals from ARK Invest and 21Shares, and Global X happened earlier than usual while speculating that the regulator's early ...
---
Ark Invest, 21shares, and Vaneck Forge Ahead With Spot Ethereum ETF Appl...


The U.S. Securities and Exchange Commission (SEC) has temporarily postponed its ruling on seven bitcoin exchange-traded fund (ETF) applications. Meanwhile, a fresh wave of applications has emerged, with Ark Invest and 21shares, in addition to Vaneck, seeking approval for spot ethereum ETFs. These forthcoming funds, should they receive the green light, will enable investors to gain direct access to ether's price movements.Ethereum ETF Frenzy As fund managers eagerly pursue SEC approval for their spot bitcoin ETFs, this week has witnessed a dynamic twist with the introduction of two ethereum-based spot ETF applications. In the initial submission, Ark Invest and 21shares have joined forces, with the latter set to assume the role of the trust's sponsor. Notably, the ETF will entrust Coinbase Custody with the crucial responsibility of safeguarding the fund's valuable ether reserves. 'The trust will not invest in derivatives,' the Ark and 21shares' filing details. 'The sponsor believes that the shares are designed to provide investors with a cost-effective and convenient way to invest in ether without purchasing, holding and trading ether directly.' BOOM: ARK just filed for a Spot Ether ETF, the first one.. prob more coming imminent pic.twitter.com/PjK5aSNPlS - Eric Balchunas (@EricBalchunas) September 6, 2023 In a development that occurred back in June 2023, Coinbase was appointed as the surveillance-sharing agreement (SSA) partner for Ark Invest and 21shares. This strategic all...
---
Is Bitcoin A Buy Or Sell? Ark Invest Shares Market Analysis


In its new monthly report titled 'The Bitcoin Monthly: Bitcoin Battles Resistance Around Its On-Chain Mean', Ark Invest has provided an exhaustive analysis of the current market landscape. The report categorizes its findings into bullish, neutral, and bearish perspectives, providing a holistic view of Bitcoin's current and potential future stance. Bullish Arguments For Bitcoin Grayscale Spot ETF and GBTC's Discount To NAV: On August 29, a pivotal decision was made by a US Federal Appeals Court. They ruled that the U.S. Securities and Exchange Commission (SEC) must revisit and reconsider its earlier rejection of the Grayscale Bitcoin Trust's (GBTC) application to transition into a spot ETF. This legal development saw GBTC's discount to NAV shift from -24% to -18% on the same day, indicating heightened market optimism. By the end of August, GBTC was at a discount-to-NAV of -20.6%. Bitcoin's General Cost Basis Recovery: Bitcoin's realized capitalization, which encompasses both its primary (miners) and secondary (investors) markets, is a measure of the aggregate cost basis of BTC. Between Q4 2022 and Q1 2023, the realized cap drawdown stood at -19%, marking its steepest since 2012. This drawdown serves as a barometer for capital outflows from the network. Ark's analysis suggests that the deeper the drawdown, the higher the likelihood of Bitcoin holders exiting the market, potentially setting the stage for a more robust bull market. The realized cap has imp...
---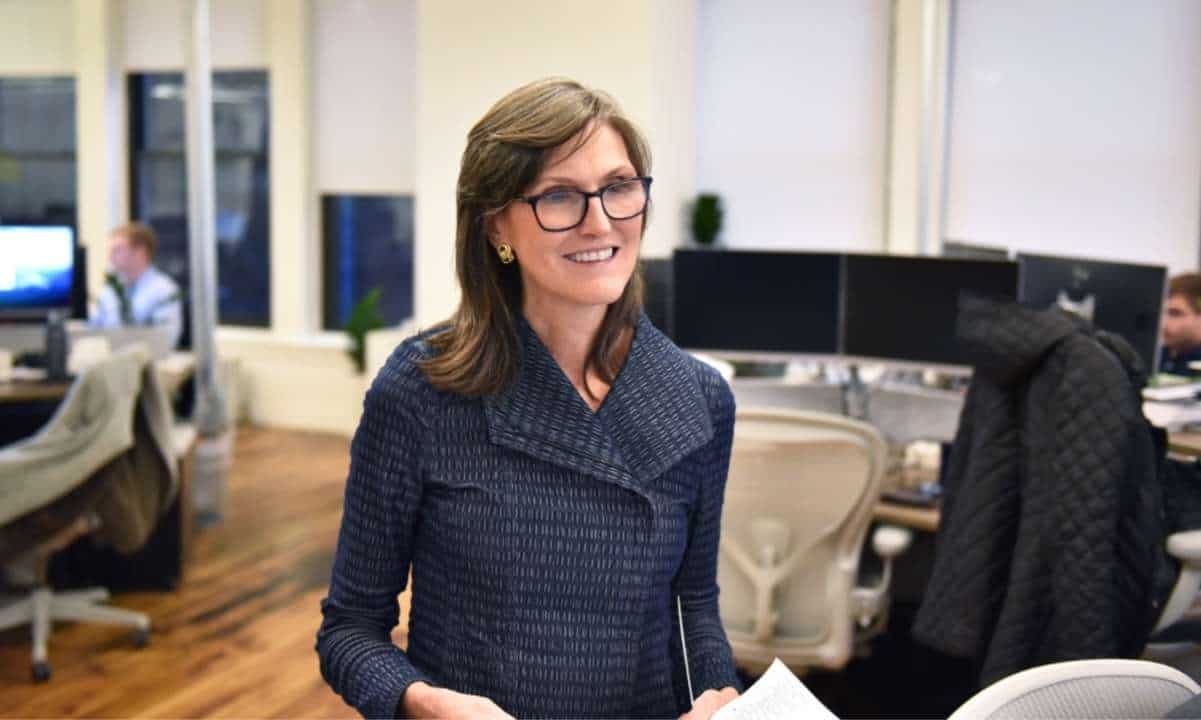 Cathie Wood's ARK, VanEck File for First U.S. Ether Spot ETF


Cathie Wood's asset management firm, ARK Invest, has filed for the United States' first Ether (ETH) spot ETF weeks after regulators placed the company's Bitcoin ETF application on the backburner. Fellow investment manager VanEck has submitted a similar 19b-4 application, starting the clock for when regulators must approve or deny each submission. Ark's Ether ETF Pitch In an S-1 filed with the Securities and Exchange Commission (SEC) on Wednesday, the ARK21Shares Ethereum ETF would "track the performance of ether" by holding ETH to back the value of its shares. The custodian of the Trust would be Coinbase Custody, which serves other major fund providers like Grayscale and BlackRock. It also proposed forming a surveillance sharing agreement with Coinbase, as was proposed with its Bitcoin spot ETF application. The announcement inspired a brief price pump for both Bitcoin (BTC) to $25,900 and ETH to $1655, but both assets quickly returned to their pre-announcement values. "Shareholders in the Trust will not benefit from the protections afforded to investors in ether futures contracts on regulated futures markets," the filing read. In regard to Bitcoin, the SEC has historically shown a strong preference for futures ETFs, and continues to stonewall approval for a spot ETF. The agency's chairman Gary Gensler has argued that the CME futures market provides investor protections that can't be satisfied by spot markets. The com...
---
Glassnode and Ark Invest Introduce 'Cointime Economics'— A New Mod...


Researchers from Glassnode and Ark Invest have collaborated to develop a new economic model for analyzing Bitcoin's onchain metrics called 'Cointime Economics.' The framework offers an alternative way to measure the economic activity and value of bitcoin based on 'coinblocks' rather than the standard accounting method of unspent transaction outputs, or UTXOs. Cointime Economics: A Unique Framework for Analyzing Bitcoin The Cointime Economics white paper explains that coinblocks are the product of the number of bitcoin, or BTC, multiplied by the number of blocks they are held without moving. For instance, ten bitcoins held for ten blocks would equal 100 coinblocks. This method aims to capture the real economic weight and importance of each bitcoin based on the time it remains dormant. The longer a bitcoin is unmoved, the higher its cointime and implied economic significance. Cointime Economics introduces metrics such as coinblocks created, destroyed, and stored to describe Bitcoin's economic state over time. It also proposes ratios such as 'liveliness,' which measures network activity, and 'vaultedness,' which gauges inactiveness. When applied to bitcoin supply, this framework distinguishes between active supply and vaulted supply to assess true inflation and other factors. According to the researchers, Cointime Economics can enhance existing valuation models like the Market Value to Realized Value, or MVRV ratio by substituting active value and investor value for the traditi...
---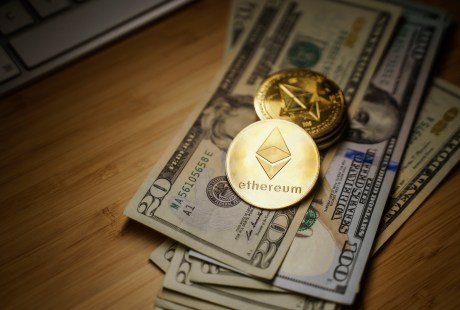 Cathie Wood's ARK Invest Joins Ethereum Futures ETF Race After Spot Bitc...


The US Securities and Exchange Commission (SEC) had on August 11 moved to delay its decision on the ARK 21Shares Spot Bitcoin ETF application. Following this, Cathie Wood's ARK Invest and 21 Shares has moved to apply for a separate Ethereum futures ETF in what many may consider a double-barreled approach for these firms. ARK Invest Joins Ethereum Futures ETF Race According to a filing with the SEC on August 24, ARK Invest and 21 Shares will act as sub-adviser and sub-sub-adviser respectively, on two separate funds that seek to invest in Ethereum futures contracts. These include the ARK 21Shares Active Ethereum Futures ETF on the one hand and Bitcoin and Ethereum futures contracts ARK 21Shares Active Bitcoin Ethereum Strategy ETF on the other hand. This won't be the first time ARK Invest and 21 Shares are partnering together to offer an ETF, as they had on different occasions jointly applied to offer a Spot Bitcoin ETF, with the most recent application delayed by the SEC. If approved, the ARK 21Shares Active Ethereum Futures ETF (with ticker ARKZ) will invest in a "portfolio of ether futures contracts." This will include futures contracts traded on regulated commodity exchanges like the Chicago Mercantile Exchange (CME). The fund is focused on futures contracts and would not directly invest in Ether or have any direct exposure to the "spot" Ether. Futures ETFs are known only to track the underlying asset's performance, while Spo...
---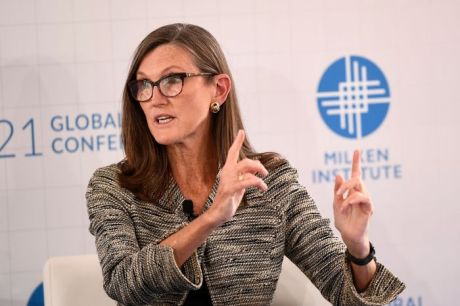 ARK Invest's CEO Says SEC Could Approve Multiple Spot Bitcoin ETFs Simul...


ARK Invest CEO Cathie Wood has sparked speculation with her recent prediction that the United States Securities and Exchange Commission (SEC) may potentially grant approval for multiple Spot Bitcoin exchange-traded funds (ETFs) simultaneously. Deviation From The Norm For Spot Bitcoin ETFs In a recent interview with Bloomberg on August 7, Cathie Wood shared her insight that the SEC might opt for a groundbreaking strategy by approving more than one Bitcoin ETF at the same time. Wood's assertion, 'I think the SEC, if it's going to approve a Bitcoin ETF, will approve more than one at once,' has captured attention, especially given her prior assurance that her firm would lead in securing approval for a spot Bitcoin ETF. Wood's projection deviates from the conventional practice of sequential ETF approvals. By envisioning a simultaneous approval scenario, she introduces a novel approach that could streamline the regulatory process. This potential shift aims to foster a balanced and inclusive investment landscape, catering to an expected demand of over $50 billion. Implications For The Cryptocurrency Industry Historically, the SEC has not granted approval for spot Bitcoin ETFs, while permitting the listing of ETFs tied to crypto futures. Wood's forward-looking statement emerges amidst a surge in applications from major players like BlackRock Inc, Fidelity, WisdomTree, VanEck, and Invesco, all vying for the approval of similar crypto ETFs as ARK. Wood's forecast also emph...
---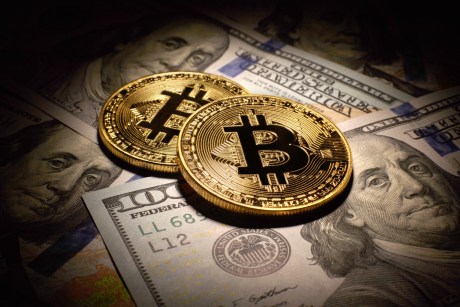 These Are The Factors That Could Lead To Another Bitcoin Rally: ARK Inve...


In a report released on August 4, ARK Invest's on-chain researcher David Puell reveals factors that could lead to another Bitcoin rally. The report, titled "The Bitcoin Monthly: July 2023," provides an in-depth analysis and distinguishes between Bitcoin's current situation and what the future holds for the largest cryptocurrency by market cap. Some Positives For Bitcoin Puell highlights how Bitcoin's tepid 90-day volatility shares similarities with 2017 levels. According to the report, this prolonged low volatility usually represents the 'calm before the storm,' with Puell speculating that a significant price movement will likely happen soon. However, whether it will be a breakout or a breakdown remains uncertain. There is cause for optimism, though, as the decrease in hash rate on the blockchain provides an optimistic signal. The decrease could signify oversold conditions - whereby Bitcoin is currently trading below its actual worth, and considering that it has traded at an undervalued price for a long while now, we could see an upward trend, which would signify a price reversal. Additionally, there has been an increase in "liveliness" as selling pressure has reduced and more holders are choosing to 'HODL.' The report states that liveliness fell below 60% in July, the lowest selling pressure since Q4 of 2020. The short-term holders' profit/loss ratio also coincides with historical tren...
---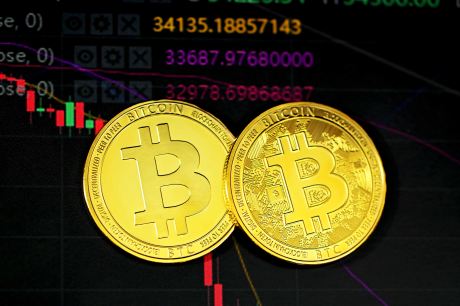 Bitcoin Breakout Or Breakdown? Ark Invest's David Puell Shares His Predi...


David Puell, an on-chain researcher at Ark Invest, today shared his insights in a detailed report, offering a nuanced perspective on Bitcoin's current standing and future prospects. The report, titled 'The Bitcoin Monthly: July 2023,' addresses several key topics that are central to understanding the current state of Bitcoin. These topics include a comprehensive market summary, an analysis of Bitcoin's low volatility and whether it indicates a potential breakdown or breakout, as well as a discussion on the impact of the Federal Reserve's tightening policy as a leading indicator of price deflation. Ark Invest's Near-Term Bitcoin Price Prediction Puell's analysis reveals a mixed, but mainly bullish outlook for Bitcoin, with the cryptocurrency ending July at $29,230, above its 200-week moving average and its short-term-holder (STH) cost basis of $28,328. This suggests a strong support level for Bitcoin, indicating a potential upward trend, notes Puell. However, Bitcoin's 90-day volatility, which dropped to 36% in July, a level not seen since January 2017, presents a neutral outlook. Puell explains, 'Based on its low level of volatility, we believe the Bitcoin price could be setting up to move dramatically in one direction or the other during the next few months.' This could mean a significant price movement, but the direction - up or down - is uncertain. Puell also points to signs of miner capitulation as a bullish indicator. 'During July, the 30-day moving average of Bi...
---
Ark Invest Now More Confident in Bitcoin Reaching $1.5 Million, CEO Says


The CEO of investment management firm Ark Invest, Cathie Wood, has explained why her firm's confidence in bitcoin's price reaching $1.5 million has increased. Citing the crypto's performance during the regional bank crisis earlier this year, she stressed, 'That was the flight to safety,' emphasizing that bitcoin is the insurance her team believes 'everyone will want at the end of the day.'Ark Invest's Bitcoin Price Predictions Ark Investment Management (Ark Invest) is now more confident in bitcoin's price reaching $1.5 million per coin. The firm's CEO, Cathie Wood, said in an interview with Bloomberg Monday: Our confidence has increased toward the bull case. The bull case Wood referred to was one of the three scenarios Ark Invest outlined in its annual Big Ideas 2023 that was published in February. In the firm's base case scenario, the price of bitcoin is projected to reach $682,800 by the end of December 2030, while the bull case scenario envisions BTC soaring to $1.48 million in the same time period. Wood attributed the increased bullishness in bitcoin to the regional bank crisis in March, when several major banks failed, including Silicon Valley Bank and Signature Bank. 'As regional banks are going bankrupt, and stocks are imploding across the board … bitcoin rallied from $19,000 to $30,000,' the Ark Invest CEO noted, emphasizing: That was the flight to safety. That is the insurance policy … that we believe everyone will want at the end of the day. Multiple...
---
Cathie Wood's ARK Invest Offloads Over $88M Worth Coinbase's COIN Shares...


Investors are closely monitoring Coinbase's earning reports as shares of the crypto giant COIN are up more than 214% YTD. The fresh boost was provided after the crypto exchange reached an agreement with Cboe's BZX Exchange to maintain a surveillance-sharing agreement for five of its spot Bitcoin ETF applications. As a result, funds associated with Cathie Wood's ARK Investment have rushed to profit from the stock upsurge. ARK Invest Offloads COIN The investment fund led by Bitcoin bull Cathie Wood had acquired a significant amount of Coinbase shares during the bear market. While Wood is still optimistic about Coinbase in light of a court ruling against the SEC and favor of Ripple's XRP, ARK Invest has offloaded $88.5 million worth of COIN shares in the past two weeks. On July 11, the investment firm sold off $12 million worth of COIN shares just as the stock climbed near a one-year high. Nearly $50.5 million worth of shares, representing 485,000 COIN, were sold on July 14th across three different funds. Three of ARK Investment's ETFs cashed in COIN's recent rally, selling a total of 248,838 shares, worth $26.3 million, based on Monday's closing price of $105.5. Following a rough start, Coinbase reported a net loss of $79 million in Q1 this year, down from $430 million lost during the same period last year. In a shareholder letter, Coinbase said it was a 'turning point" in building a more efficient and financially disciplined company. Industry players are turning in...
---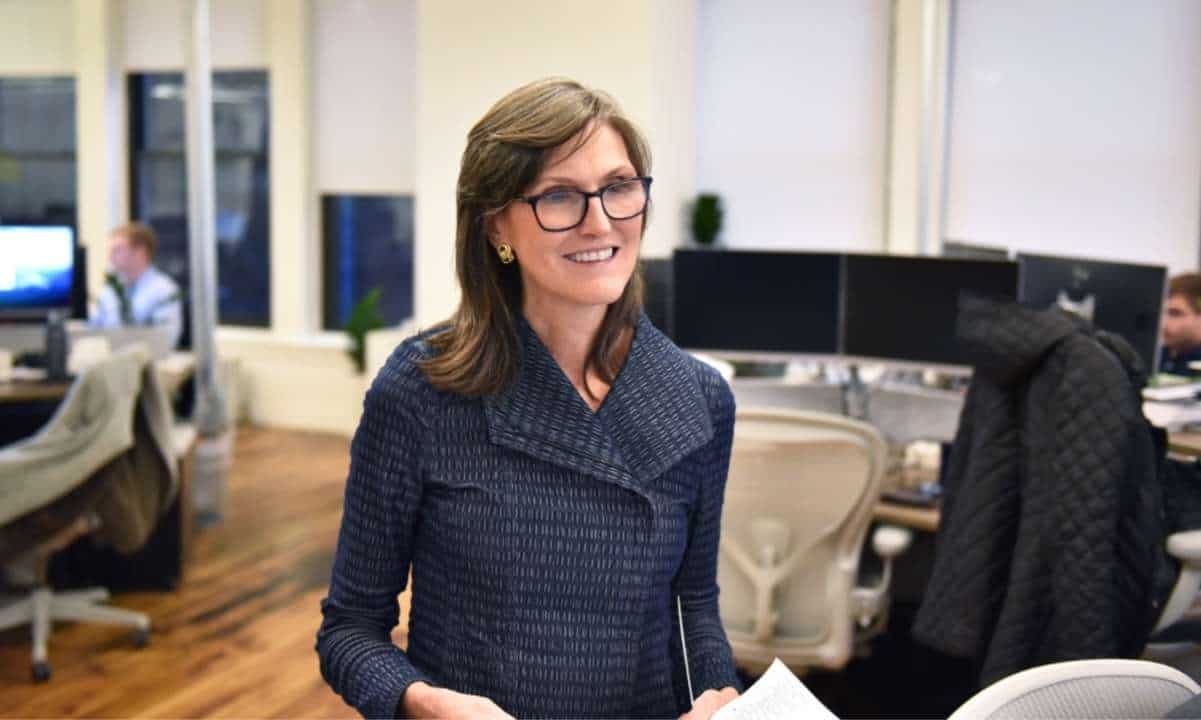 As Race for Spot BTC ETF Hots Up, CEO Cathie Wood Says Ark Invest is Fir...


The first Bitcoin ETF application was filed way back in 2013 by Cameron and Tyler Winklevoss. However, the US regulators have not approved any such application to date. But now, they are seemingly under tremendous pressure, with some of the biggest players in traditional finance throwing their hats in the ring. Race for BTC ETF Hots Up In the latest, the world's largest fund manager - BlackRock - filed on June 15 for a spot Bitcoin investment trust fund through iShares, the company that manages its family of ETFs. In less than two weeks, several other companies, including rival asset management giant Fidelity, refiled for spot Bitcoin ETFs. The other prominent names include Invesco, WisdomTree, Valkyrie Investments, and VanEck. These companies have tried to address the SEC's concerns, as reflected in the regulator's lawsuit against Binance and Coinbase. For example, the BlackRock application features a surveillance-sharing clause, a first for spot Bitcoin ETF applications. Ten days after the SEC's lawsuits against Binance and Coinbase, BlackRock added a surveillance-sharing clause to its application. Under the surveillance-sharing agreement, the fund manager will share trading, clearing, and customer identity details with the regulators to avoid fraud and manipulation. However, news reports hinted that the SEC found BlackRock's application inadequate and lacking specific details. Subsequently, the asset manager refiled the...
---
Ark Invest Report Reveals 70% of Circulating Bitcoin Supply Remains Unmo...


In a newly published report by the American investment management firm Ark Invest, the leading cryptocurrency, bitcoin (BTC), has found support from 'strong holders and improved institutional sentiment.' Ark detailed that during the month of June, the supply of bitcoin that has not been moved for at least a year reached an all-time high of 70% of the current circulating supply.Ark Invest Report Highlights Strong Bitcoin Holders and 'Improved Institutional Sentiment' Ark Invest, the investment firm that focuses on disruptive technologies, has published a report discussing bitcoin's (BTC) recent momentum. The leading cryptocurrency has outpaced nearly every traditional asset during the first half of 2023, climbing more than 80% against the U.S. dollar. In the report, Ark Invest highlights the recent increase in institutional interest following the Blackrock spot bitcoin exchange-traded fund (ETF) filing. Ark's researchers further explain that 'the balance of bitcoin on [over-the-counter (OTC)] desks, a proxy for institutional activity, hit a one-year high.' The report suggests that Grayscale's GBTC rise in value indicates a potential shift in sentiment. Ark notes that the 'increased balances on OTC desks suggest that institutions and other large capital allocators are focused increasingly on bitcoin.' While institutional interest appears strong, Ark's report also discusses how strong bitcoin holders have fortified the holder base. 'Of the 19.4 million bitcoin in circulation, ...
---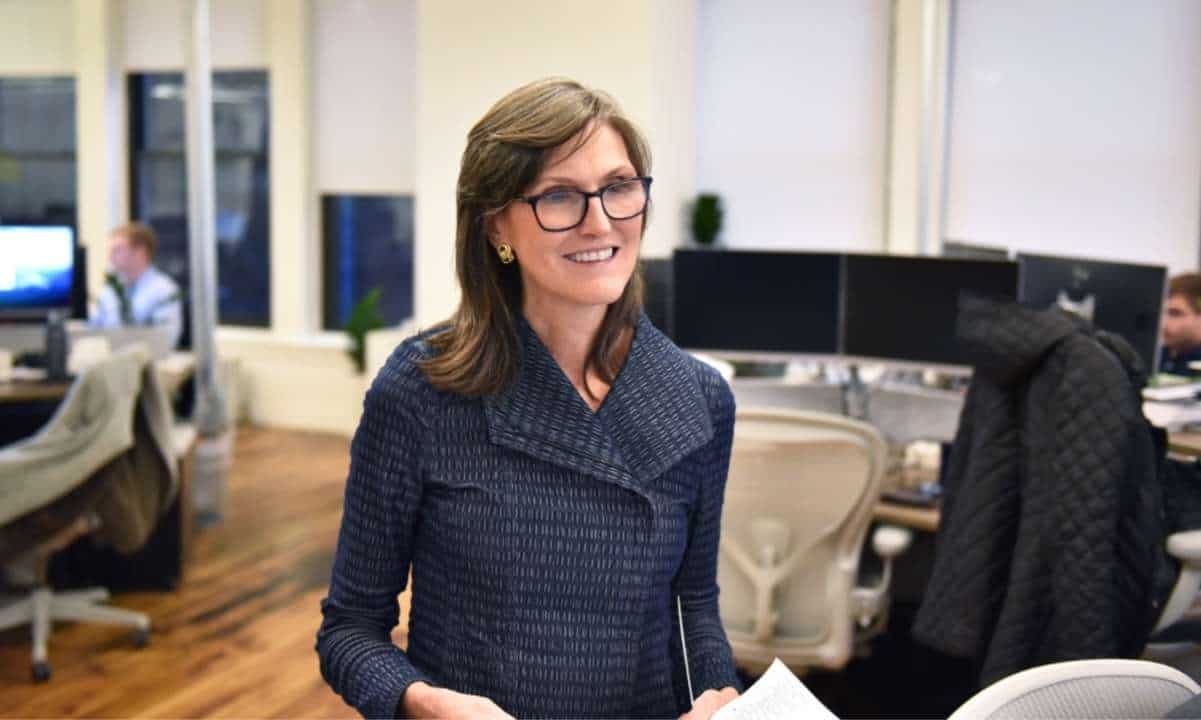 Cathie Wood's Ark Amends Bitcoin Spot ETF Application To Copy BlackRock


Cathie Wood's ARK Invest has amended its Bitcoin Spot ETF filing to include a new surveillance sharing agreement, taking cues from the filing presented by investment giant BlackRock earlier this month. The modification may give ARK a better chance of getting its product approved by the U.S. Securities and Exchange Commission (SEC), which has denied every flavor of the product thus far. ARK's Crucial Change According to ARK's modified 19b-4 filing, the proposal suggests that the Cboe BZX Exchange – on which the Ark's 21 Shares ETF would be listed – will enter a surveillance sharing agreement (SSA) with "an operator of a United States-based spot trading platform for Bitcoin." ARK didn't name which specific spot exchange it would partner with, but claimed it represented a "substantial portion of US-based Bitcoin trading." " This Spot BTC SSA, in combination with the information available through [Intermarket Surveillance Group] related to CME Bitcoin Futures, which the Exchange believes on its own represents a regulated market of significant size, would further strengthen the Exchange's ability to detect and deter manipulation of the Shares," wrote Ark. The inability to form a sufficient surveillance-sharing agreement related to Bitcoin spot trading is what caused Ark's last ETF application to be rejected in January. While Ark and other firms – such as Grayscale – have proposed ...
---
Buying the Dip: Cathie Wood's Ark Invest Buys $21.6M Worth of Coinbase's...


Cathie Wood's Ark Investment Management has doubled down on its bullish stance on Coinbase, the largest cryptocurrency exchange in America. The investment management firm has purchased another pile of Coinbase (COIN) stock following a price dip caused by the recent SEC lawsuit against the exchange. Recall that the U.S. Securities and Exchange Commission (SEC) sued Coinbase on Tuesday, alleging that the firm failed to register as a national securities exchange, clearing agency, and broker despite performing all the functions. The commission also accused the company of failing to register its staking-as-a-service product and violating federal securities laws. The SEC's case against Coinbase came within 24 hours after the agency began enforcement action against Binance, the world's largest crypto exchange. Among the thirteen charges unveiled against the firm were allegations of self-dealing, market manipulation, and securities law violations. Ark Invest Buys $21.6M Worth of COIN Following the Coinbase lawsuit, COIN's price came tumbling down. At the end of U.S. trading hours on Tuesday, the stock had plummeted by more than 13%, closing the trading day at $51.61. According to Ark Invest's trading activity on Tuesday, the company purchased 419,324 shares of Coinbase worth $21.6 million. The investment firm split the purchase across the ARK Innovation ETF, ARK Next Generation ETF, and ARK Fintech Innovation ETF. Cathie Wood and Ark Invest's trade activity from today 6/6 pic.twitte...
---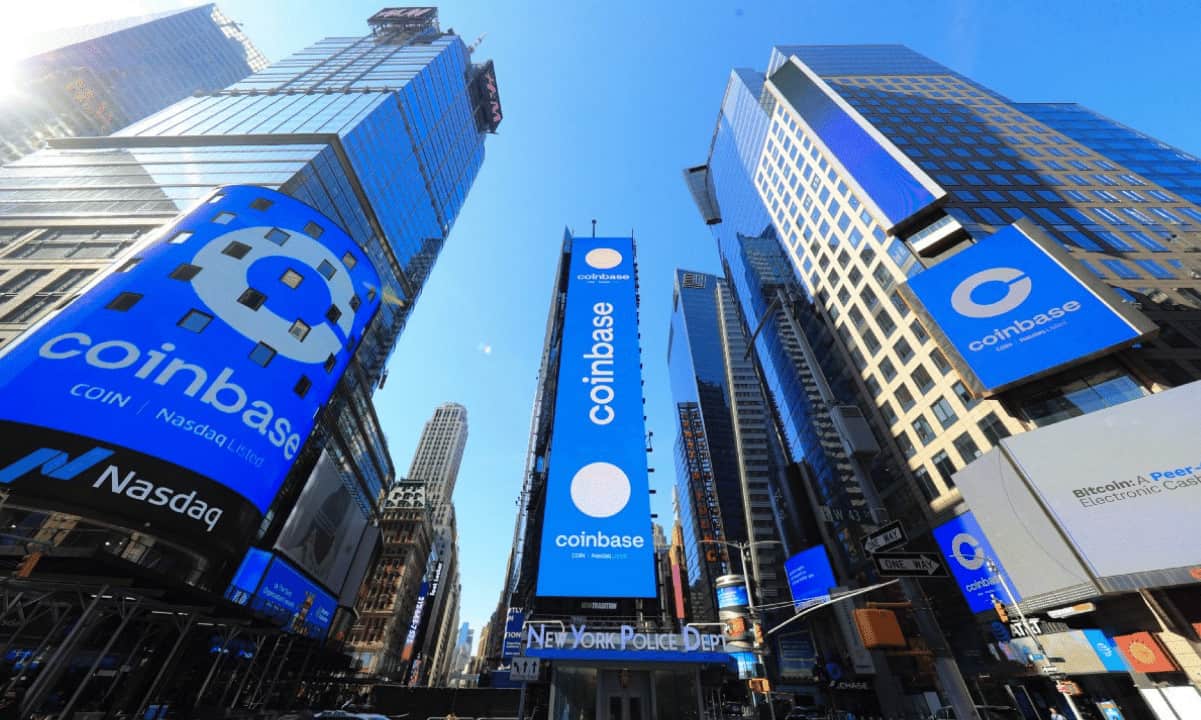 Coinbase Stock Jumped 60% in Two Weeks, ARK Invest Breaks Buying Streak


Riding on the wave of a broader market rally, Coinbase stock (COIN) notched a rally of nearly 60% over the past two weeks exceeding more than $84 per share. The resurgence in the exchange's shares comes in the backdrop of a severe banking crisis in the United States and the subsequent investor rush to Bitcoin and other cryptocurrencies. ARK Breaks Buying Steak But Coinbase bull - Cathie Wood's ARK Invest - has broken its buying streak. The noted growth investor sold 160,887 shares of COIN, worth more than $13 million, on March 22nd. ARK Invest first began adding Coinbase to its innovation fund in October 2021, months after the exchange's initial public offering (IPO). Last year, the company bought shares of the San Francisco-based crypto exchange a total of 24 times, netting around 2.7 million stocks in the exchange, despite selling over a million in July. The buying spree continued this year as well, with the latest being in March when it acquired over 350,000 shares of the largest US-based crypto exchange While the stock has been on an upward trajectory since March 10th, another renewed push that boosted its price was the Brazilian expansion development. Coinbase Strengthens its Hold in Brazil In the latest blog post, Coinbase revealed integration with the Central Bank of Brazil-led payment platform Pix to 'localize' its app allowing customers in the country to buy and sell crypto with Brazilian reais. The American digital asset exchange said it would also offer custo...
---
Cathie Wood's Ark Invest Buys $9.2M Worth of Coinbase's COIN Amid Price ...


Cathie Wood, Founder and CEO of Ark Invest, continues to be bullish on Coinbase, whose share price is down by nearly 85% from its all-time high of $348.98 on November 12, 2021. Making the third investment in two months and fourth since November, Ark Invest acquired $9.2 million worth of COIN shares on Friday, media reports asserted. A Bloomberg report from three months ago said Ark Invest made $56 million worth of Coinbase shares in November 2022 alone. Ark Invest's COIN Purchases In the latest round, the investment firm bought 162,325 COIN shares. In the previous two, on January 5 and January 12, the company accumulated Coinbase shares worth $5.8 million and $3.3 million, respectively. In December, it purchased $11.9 million worth of COIN. On January 5, the day Ark Invest made its first major purchase of COIN shares this year, the stock closed the day 11% down at $33.53, while the next day, January 6, it hit an all-time low of $31.95, hinting Ark Invest's timing could not have been better than this. The January 12 purchase of COIN shares was made at $43.79 per share, and it came at a time when all major crypto assets led by BTC were on a recovery path. Early this month, ARK Invest made a 2030 BTC price prediction, which pegged the legacy asset at $258,500, $682,800, and $1.48 million for the bear market, base rate, and bull market scenarios. Kraken Fears Pull Down COIN After rising to $81 on February 2, n...
---
Ark Invest on $1.4M BTC, Possible Julian Assange-Linked File on Bitcoin ...


Investment management firm Ark Invest has offered three bitcoin price predictions in a new report, including a bull scenario where bitcoin could reach $1.48 million per coin. In other news, a 7zip file possibly linked to activist Julian Assange was reportedly discovered in the Bitcoin blockchain, and billionaire investor Tim Draper has encouraged the government of Sri Lanka to adopt bitcoin. This and more, just below, in the latest Bitcoin.com News Week in Review. Ark Invest Expects Bitcoin to Become a Multitrillion-Dollar Market - Predicts BTC Price Could Reach $1.48 Million Investment management firm Ark Invest says bitcoin is 'likely to scale into a multi-trillion dollar market.' In its new report, the firm offers three bitcoin price predictions, including a bull case where bitcoin could rise to $1.48 million per coin. Ark Invest CEO Cathie Wood sees bitcoin as 'an insurance policy for everyone against the confiscation of wealth. Read More Billionaire Ray Dalio Says Bitcoin Isn't an Effective Money, Store of Value, or Medium of Exchange Billionaire Ray Dalio, the founder of the world's largest hedge fund, Bridgewater Associates, says it's 'amazing' what bitcoin has accomplished but believes the cryptocurrency is not going to be an effective money, a store of value, or a medium of exchange. Nonetheless, he stressed that 'we are in a world in which money as we know it is in jeopardy.' Read More Reddit User Discovers 7zip File Possibly Linked to Julian Assange Hidden i...
---
Ark Invest Expects Bitcoin to Become a Multitrillion-Dollar Market &mdas...


Investment management firm Ark Invest says bitcoin is 'likely to scale into a multi-trillion dollar market.' In its new report, the firm offers three bitcoin price predictions, including a bull case where bitcoin could rise to $1.48 million per coin. Ark Invest CEO Cathie Wood sees bitcoin as 'an insurance policy for everyone against the confiscation of wealth.'Ark Invest: Bitcoin Price Could Reach $1.48 Million Ark Investment Management (Ark Invest) published its annual Big Ideas 2023 last week. The report 'highlights the technological breakthroughs evolving today and creating the potential for super-exponential growth tomorrow,' Ark Invest's analysts explained. The topics discussed in the report include artificial intelligence (AI), digital wallets, public blockchains, bitcoin, and smart contract networks. Regarding bitcoin, the Ark Invest analysts wrote: We believe Bitcoin's long-term opportunity is strengthening. Despite a turbulent year, Bitcoin has not skipped a beat. Its network fundamentals have strengthened and its holder base has become more long-term focused. They emphasized: 'Contagion caused by centralized counterparties has elevated Bitcoin's value propositions: decentralization, auditability, and transparency.' The investment management firm provided three different price predictions for bitcoin in this year's Big Ideas report, instead of a single prediction offered in the previous year. The 'bear case' prediction puts BTC at $258,500 by 2030 while the 'bull ca...
---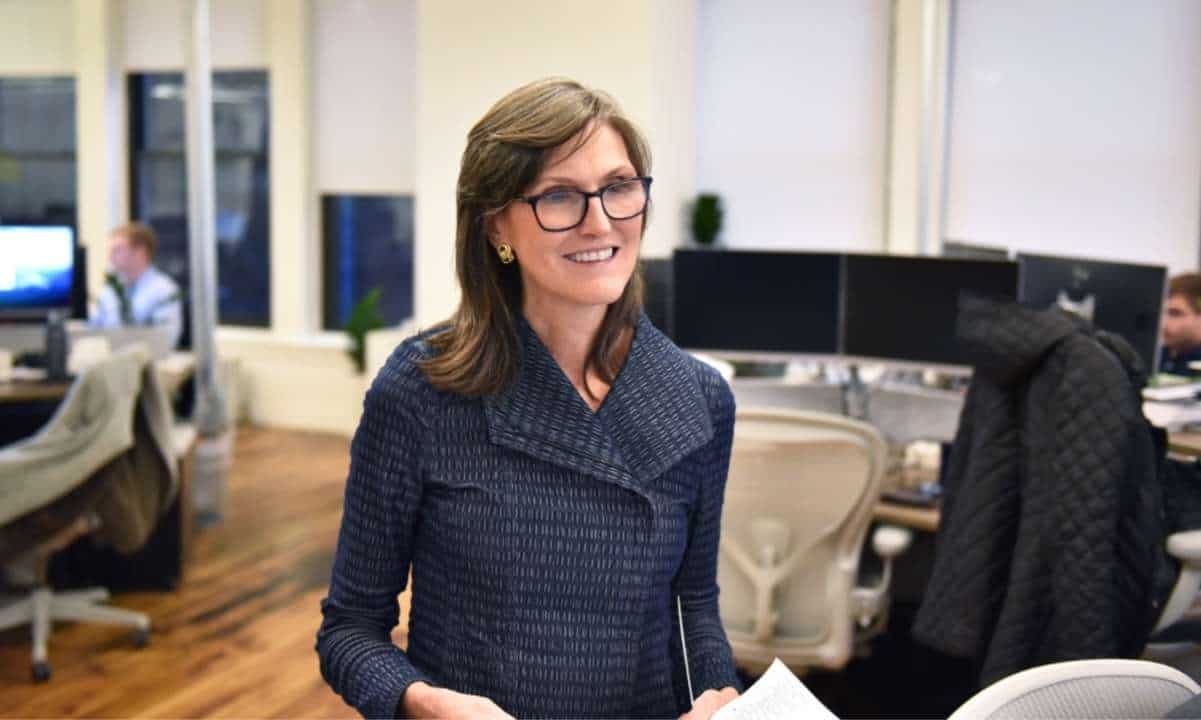 Cathie Wood's ARK ETF Logs Best Month Ever in January


Cathie Wood's flagship ETF – the ARK Innovation Fund – performed better in January than in any other month since it launched in 2014. This comes after a brutal down year for the fund, which focuses on long-term investment in disruptive technologies – including the crypto industry. ARK Bounces Back In January, ARK registered a total gain of about 28%, with a 3.7% gain on Tuesday alone. Starting the month at roughly $30, it trades for $39.72 at writing time. The gains are a reassuring sign after the tech-focused fund, which fell 21% in 2021 and a whopping 69% in 2022 amid tightening macroeconomic conditions that ravaged stocks and crypto alike. January, however, was kinder to the tech industry, as markets regained confidence in response to promising inflation data in December. With once-red-hot inflation beginning to cool, some believe the Federal Reserve may be prepared to reverse course and lower interest rates again, which would be a boon for markets. Bitcoin has risen by 41% since early last month, while the NASDAQ has climbed by roughly 14%. Each saw pronounced gains on Wednesday shortly after the Federal Reserve announced a 25 basis point rate hike – milder than those seen in previous months. One of the biggest winners since early January, however, is Tesla – up 68% since Jan 3 after tumbling 64% last year. It was one of the main drivers of ARK's success last month after Wood aped into Tesla stock in ...
---
More Ark (

#ARK

) News