| | | |
| --- | --- | --- |
| | Ark | #ARK |
---
| | | | | |
| --- | --- | --- | --- | --- |
| ARK Price: | $0.40 | | Volume: | $703.6 K |
| All Time High: | $10.92 | | Market Cap: | $66.4 M |
---
---
| | | | | |
| --- | --- | --- | --- | --- |
| Circulating Supply: | 168,013,574 | | Exchanges: | 7 |
| Total Supply: | 168,013,574 | | Markets: | 10 |
| Max Supply: | — | | Pairs: | 17 |
---
---
---
The price of #ARK today is $0.40 USD.

The lowest ARK price for this period was $0, the highest was $0.395, and the exact current price of one ARK crypto coin is $0.39550.

The all-time high ARK coin price was $10.92.

Use our custom price calculator to see the hypothetical price of ARK with market cap of BTC or other crypto coins.
---
---
The code for Ark is also #ARK.

Ark is 5.5 years old.
---
---
The current market capitalization for Ark is $66,448,787.

Ark is ranking upwards to #262 out of all coins, by market cap (and other factors).
---
---
The trading volume is medium today for #ARK.

Today's 24-hour trading volume across all exchanges for Ark is $703,599.
---
---
The circulating supply of ARK is 168,013,574 coins, which is 100% of the total coin supply.
---
---
---
---
---
---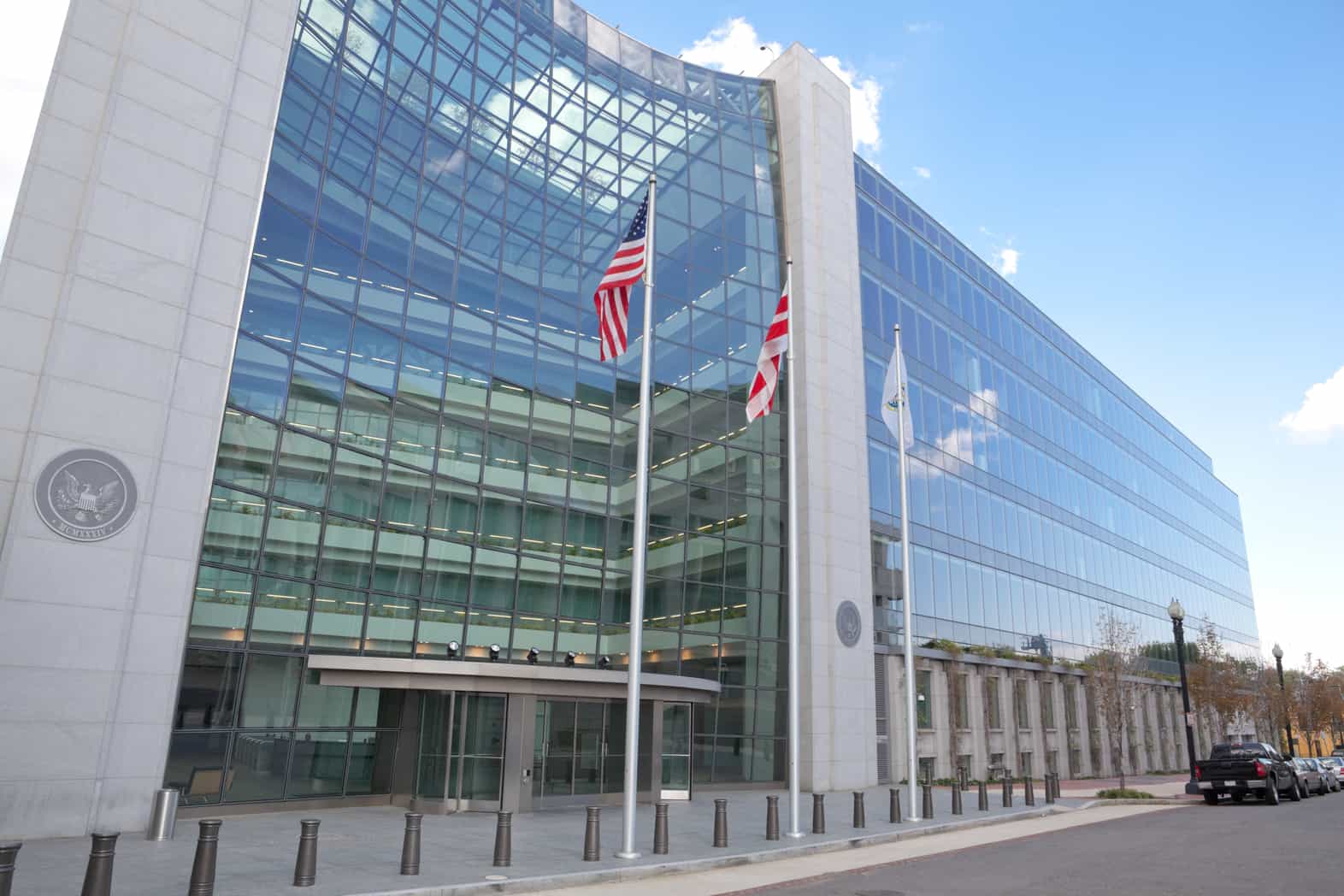 US SEC Postpones Decision on Ark Invest's Bitcoin ETF Application ...


ARK Investment Management - a company spearheaded by fund manager Cathie Wood - will reportedly have to wait longer than expected to hear the US SEC's decision on whether it can launch a spot Bitcoin Exchange Traded Fund (ETF). In May this year, the firm once again displayed its ambitions to introduce a product that tracks the performance of the primary cryptocurrency. It sought approval to list the spot Bitcoin ETF on CBOE Global Markets (an American organization that owns the Chicago Board Options Exchange and the stock exchange operator BATS Global Markets). 'In seeking to achieve its investment objective, the Trust will hold bitcoin and will value the Shares daily based on the Index. The Trust will process all creations and redemptions in-kind in transactions with authorized participants. The Trust is not actively managed,' ARK Invest said at the time. According to a coverage by Reuters, the SEC delayed its decision on whether to greenlight the product until August 30. It is worth noting that the financial watchdog has not been so kind to ARK Invest in the past. In April, it rejected the firm's previous spot Bitcoin ETF application, citing a lack of investor protection as a reason. Apart from ARK Invest, the SEC dismissed several other applications from other companies, including Grayscale and NYDIG. Shortly after the rejection, Grayscale's CEO - Michael Sonnenshein - said his firm filed a legal case against the regulator. Specifically, the lawsuit argues that the SEC ...
---
ARK Invest: Despite The 9 Red Candles, "Bitcoin's Fundamenta...


The inaugural edition of ARK 's "The Bitcoin Monthly" report contains some gems. It also contains a simple compilation of facts that paint a clear picture of the bitcoin market as it currently stands. A blockchain is an unalterable fountain of evidence, and ARK put their best analysts to review it in-depth and get stats and insights for us. And the Terra/ Luna crash appears to be the catalytic event. However, subsequent data will show that we might not be in one after all. "Bitcoin closed the month down 17.2%, printing its ninth consecutive negative weekly decline for the first time in history, suggesting a possible oversold condition." Nine consecutive red candles, a new record. That's a horrific fact no matter how you dress it. However, according to ARK, it suggests "a possible oversold condition." Which is promising. "Bitcoin is down 57% since reaching an alltime high in November 2021. For perspective, the average peak-to-trough drawdown during previous bear markets stands at 76%." Does this mean things could get worst? Or does it mean we're not near bear market levels? It definitely feels bear-markety, but the stats are the stats. BTC price chart for 06/04/2022 on Exmo | Source: BTC/USD on TradingView.com The Bitcoin Network Stands Strong "Despite the continued sell-off, bitcoin has not broken below any major trendline. It is trading above its onchain cost basis at ~$24,000 and...
---
Cathie Wood's ARK Invest Files for Another Bitcoin Spot ETF


ARK Investment Management, the firm led by prominent fund manager Cathie Wood, has filed for another spot Bitcoin (BTC) exchange-traded fund - ARK 21Shares Bitcoin ETF. The SEC has until January 24, 2023, to decide whether to approve or reject it. As per the filing with the Securities and Exchange Commission, ARK Invest has included a proposed rule change from the Chicago Board Options Exchange (CBOE) BZX Exchange in its latest application. The main objective of the spot ETF - ARK 21Shares Bitcoin ETF - is to track the performance of Bitcoin as measured by the S&P Bitcoin Index. The applications stated, 'In seeking to achieve its investment objective, the Trust will hold bitcoin and will value the Shares daily based on the Index. The Trust will process all creations and redemptions in-kind in transactions with authorized participants. The Trust is not actively managed.' Despite several physical Bitcoin ETF filings, the SEC is yet to approve even a single one that gives exposure to the price of the cryptocurrency in the spot markets. The latest filing is ARK's second for a physical Bitcoin ETF. It comes a month after the Commission rejected the investment company's first attempt. Following the rebuff, Wood asserted that the firm would apply again while adding, 'I find it fascinating they have approved the Bitcoin futures and not the underlying. It just doesn't make sense to me, especially considering the fees associated with that kind of ETF.' Several other companies...
---
Golden Ark to Debut its World's First Metaverse on 4/20


[PRESS RELEASE - Los Angeles, USA/California, 20th April 2022] Golden Ark is launching the first-ever Alpha Version of Metaverse platform targeting the crypto community. The platform aims to bring to the participants everything they want and need to do. From social networking to social gaming, finding different dispensaries in Ark City, and obtaining wearable 420-related items, such as t-shirts and accessories from Golden Ark Stores, growing digital plants and exchanging it for real products in Seed Horizons, members have much to look forward to within the community. The launch of Alpha Version of the Golden Ark Metaverse is scheduled for 4/20, right on the day of the big holiday for 420 community members. When users access the Golden Ark Metaverse, they enter The Ark Tree that holds all of the accessible spaces users can navigate. From this tree, users can teleport to the Ark City, a fully navigable urban landscape and the capital of the Golden Ark metaverse, Seed Horizons, a universe where users can cultivate and monetize their own virtual farms, or the Lounge Zone, a communal space for users to socialize, smoke, or show off their latest NFTs. Residents can hop on an Arcade machine to play Skunktastic Voyage, an exciting arcade game with a play to earn and earn to burn strategy that rewards users with tokens that can be redeemed at another key destination - Golden Ark Stores. As residents explore and play within the Golden Ark metaverse, they'll have multiple opportun...
---
Cathie Wood's Ark Invest Bets Big on Cash App, Dumps PayPal


American asset management company Ark Invest has sold its holdings of fintech giant PayPal and backed Bitcoin-friendly Cash App. This comes after Cathie Wood, CEO of Ark Invest, revealed her preference for Block's (formerly Square) Cash App over PayPal's Venmo at the 2022 North American Bitcoin Conference in Miami. Backing Cash App Wood believes Cash App has embraced an organic growth structure in contrast to Venmo's 'top-down' and frantic approach to Bitcoin and highlighted Block's wider focus on the digital asset via the layer 2 Lighting network. While speaking to CNBC correspondent Kate Rooney about choosing Block over PayPay, the Bitcoin bull expressed confidence over Cash App's long-term growth and stated, 'We tend to put our bets on who we believe will be the winners. As we consolidated our portfolios during a risk-off period, we chose Block over PayPal.' Betting on Bitcoin and Innovation Many funds of Cathie Wood's Ark Invest have clobbered amidst the tech stock crash as investors mostly rotated away from high-growth stocks. The company rushed out to shred most of its exposure in Paypal Holdings at the beginning of February after the fintech giant ditched an ambitious growth strategy it put in place last year. In addition to that, Ark Invest also sold shares of several household names and, in turn, poured money into more innovative niches. Commenting on Block's performance throughout last year, the asset management company noted earlier, 'Block's solid performanc...
---
Ark CEO Cathie Wood Is As Bullish As Ever, Sees Bitcoin Hitting $1 Milli...


Cathie Wood repeated her positive view on bitcoin this week at the Bitcoin 2022 conference in Miami, Florida. The Ark Invest chief executive forecasts the crypto will reach $1 million by 2030 in a presentation, Thursday. 'We believe bitcoin has only just begun,' she told CNBC. 'Institutions are only now catching up to individuals in terms of BTC adoption,' she explained. In recent weeks, BTC prices have fallen below $43,000 on many occasions and subsequently failed to make meaningful gains. The world's top digital currency dropped to $42,534.90, down 8.1% in the last seven days, Coingecko data show, Saturday. Wood relayed the high-level prognosis from her company's Big Ideas 2022 report during her Miami appearance. This contained the cryptocurrency's lofty price target. The Vaunted Bitcoin Price Goal 'Bitcoin's price target for 2030 is greater than a million dollars per bitcoin,' Wood stated. Bitcoin 2022 Miami is the world's largest gathering of crypto intellectuals and entrepreneurs. It is being held from April 6 to 9 at the Miami Beach Convention Center and has already attracted more than 35,000 registrants and over 7 million livestream watchers from around the world. According to Wood, bitcoin is the world's first open-source, private digital rules-based monetary system. 'It's a pretty big notion,' the investor stated during her 'The Future is Bright' conference, which she co-hosted with MicroStrategy CEO Michael Saylor, another major crypto proponent. Suggest...
---
ARK blockchain set to introduce new web version of its wallet app Payvo


ARK, a fully customizable blockchain framework with TypeScript, announced today that a new version of Payvo, its cryptocurrency wallet app for ARK-based blockchains will soon be launched. One of the main differences is a transition from a desktop app to a completely web-based application. Currently, the ARK team plans for the public beta version to be available by the first half of March. The beta version will support the following features: Fully Customizable Networks - Decide which networks are active and inactive. Custom Networks - Add any v2.7+ core-based network to Payvo by providing a valid node address. Server Management - Add custom nodes for interacting and/or broadcasting transactions. Swap Integration - Comes with built-in integration for both ChangeNow and Changelly. Some of the benefits with a move towards a web-based application for Payvo include: Always Fresh - Users no longer have to worry whether they have the most recent version or not, it will always be up-to-date. Multiple Operating Systems - With the shift to a web-based app, Payvo becomes 'one-size-fits-all.' Whether using a desktop, laptop, iPad, or mobile phone, Payvo will provide a unified experience across all devices. A major benefit also goes to developers who no longer need to maintain multiple codebases or submit to Apple or Google for approval of the mobile app. White Label and Built for ARK - Originally envisioned as a multi-wallet that would support BTC, Ethereum, and other...
---
Cathie Wood's ARK Invest Puts Bitcoin At $1 Million By 2030


Investment firm ARK Invest has revealed its bullish outlook for bitcoin. It is not the first time that the company would be taking such a bullish stand on the digital asset. But it is the first time that it is putting the price of the cryptocurrency at such a high price point. This comes following the recent market crash that saw bitcoin lose about 50% of its all-time high value but this has done nothing to deter the firm from seeing a largely successful future for the digital asset. Bitcoin At $1 Million The latest prediction from the investment firm came in a recently published report that held a particularly promising outlook for the blockchain and the technologies that surround it. This included the application of public blockchains, of which the report put forward that bitcoin was the "most profound application" of this. Related Reading | Bitcoin Inflows Suggest Institutional Investors Are Moving Back Into The Market For the value of bitcoin itself, the points expressed in the report held closely to that of its leading figure, Cathie Wood. Wood had earlier said that she believed that the price of bitcoin would hit the $500,000 mark in the next five years, propelled forward by institutional investors moving just 5% of their portfolios into the digital asset. The report suggested that they believed this number would double in the following half a decade, putting its price at $1 million by 2030. BTC resumes another downtrend | Source: BTCUSD on TradingView...
---
Ark Invest Expects Bitcoin to Exceed $1 Million by 2030 — Says BTC...


Ark Investment Management (Ark Invest) has predicted that the price of bitcoin could surpass $1 million per coin by 2030. 'Our research suggests that bitcoin has the potential to transform monetary history by providing financial freedom and empowerment in a fair, global, and distributed way,' Ark's analyst added. Bitcoin's $1 Million Prediction by Ark Invest In Ark Invest's 'Big Ideas 2022' report published last week, the firm's analyst Yassine Elmandjra explained that 'As bitcoin's market capitalization hit an all-time high in 2021, Ark's research indicated that its network fundamentals remained healthy.' Noting that 'Bitcoin's market capitalization still represents a fraction of global assets and is likely to scale as nation-states adopt [it] as legal tender,' the analyst detailed: According to our estimates, the price of one bitcoin could exceed $1 million by 2030. El Salvador adopted BTC as legal tender alongside the U.S. dollar in September last year. The Salvadoran president, Nayib Bukele, has predicted that bitcoin will be legal tender in two more countries this year. Devere Group's CEO expects three countries to do so while Bitmex's CEO said five countries will. Meanwhile, Fidelity said that it 'wouldn't be surprised to see other sovereign nation states acquire bitcoin in 2022 and perhaps even see a central bank make an acquisition.' The Ark report also cites network upgrades and growing adoption by institutions as some of the reasons for the price of the cryptocurre...
---
Blockchain's Impact Over The Next Decade: Recapping ARK Invest&rsq...


We recently highlighted ARK Invest's big crypto take recently, released as part of their 'Big Ideas 2022' report. The big idea that we covered was one of ARK's most loud takes in the entire report, a modeling of bitcoin's potential path to a $1M price per token by 2030. However, there's more to digest out of the Big Ideas report - an annual digest of innovation, five years in the running, from the team at ARK Invest. So let's take a look at some other crypto and blockchain related insights from the ARK team that came to light in this recent paper. Bringing The Big Ideas... There are a variety of blockchain and crypto related buckets that the Big Ideas report covers, so while we're spare you the content and perspective around electric vehicles, AI, and 3D printing, we'll of course take a dive into ARK's sentiment on Ethereum, Web3, digital wallets, and more. ARK sees blockchain technology advancing at a 43% compound annual growth rate (CAGR) over the next 8 years, expanding from a current market cap of roughly $1.4T to a 2030 market cap of roughly $49T. This is a more aggressive CAGR than any of the other major categories that ARK outlines with the exception of robotics. Furthermore, the firm sees blockchain technology at large as a vessel to a world where 'everything could become money-like: fungible, liquid, quantifiable' and that digital wallets hold massive disruption power, adding that wallets could allow consumers to 'hold the power of a bank branch in their pockets and ...
---
Bitcoin's Price Could Surpass $1 Million in the Next Decade, Says ...


A research team of the American investment management firm ARK Invest envisioned a highly optimistic future for bitcoin. According to them, the price of a single coin could surpass $1,000,000, and the asset's market capitalization might reach $28.5 trillion by 2030. Bitcoin to Peak at Over $1 Million The Nasdaq-listed company ARK Invest, led by Catherine Wood, has been an advocate of the cryptocurrency industry for a while, especially bitcoin. In July last year, the organization purchased 450,000 additional shares of the Grayscale Bitcoin Trust in two days. As of now, the firm holds more than 6.5 million shares of GBTC. In turn, Cathie Wood – has displayed a pro-bitcoin stance numerous times as well. At the end of last year, she came up with the bold prediction that the leading digital asset could reach $500,000 in five years. In its most recent research, ARK Invest envisioned even more significant expansion for bitcoin - $1.36 million per single coin by 2030. The team estimated that this price increase could happen as the market cap of the cryptocurrency taps $28.5 trillion: 'According to our research, Bitcoin's market capitalization could scale more than 25-fold in the next decade, with each exceeding $1 million in value.' ARK Invest outlined several achievements, which the primary digital asset registered in the past months. These include surpassing $1 trillion in market capitalization in February 2021, the approval of the first BTC ETF by Canadian regulators, and th...
---
ARK Invest: Why Bitcoin Could Be Worth $1 Million Per Coin By 2030


ARK Invest, the brainchild of savvy investor Cathie Wood, has had a rough go over the past few months. The flagship fund ARKK is down nearly 60% from it's record high last year, however Wood and her team of analysts aren't stopping their full-focus on innovative and forward-thinking investments - even when fundamental investments are running the show. This week was host to ARK's 'Big Ideas Summit,' and ARK crypto analyst Yassine Elmandjra supplemented that material with a boisterous bitcoin tweet that will be music to BTC maxi's ears. Cathie Wood & ARK Invest: Notorious Bulls Elmandjra's tweet, which can be found below, showcases how a single BTC unit could hit $1M in value, with a couple prime assumptions: The price of a single bitcoin could exceed $1 million by 2030. We are still early. pic.twitter.com/rvja2h2vi5 — Yassine Elmandjra (@yassineARK) January 25, 2022 Let's take a look at that graphic specifically to drill down on the assumptions being made here, and why they're important: The core key assumption here, of course, is the staggering growth in bitcoin's market cap over the next 9 years. In this model, the ARK team is projecting growth from a current market cap of $1.1T to a $28.5T market cap. How does this scale? According to an October 2021 report from securities trade group SIFMA, the U.S. equity markets carry a market cap around $50T - making a $28.5T market cap for a global bitcoin market seem not all that unreasonable. Elmandrja's graphic also states ...
---
ARK Invest CEO Cathie Wood On What Will Drive Bitcoin Correction


The price of bitcoin continues to struggle and investors look towards various indicators to know when the price of the digital asset would begin to correct once again. While some indicators have shown promise in predicting what may yet come, it remains a guessing game as bitcoin has always been known to have a mind of its own when it comes to price movements. To this end, Cathie Wood, famed CEO of ARK Invest, has shared some interesting thoughts around the market correction and what will drive it. The bitcoin bull continues to look towards the crypto market through a positive lens as she shares what will bring about the market correction. Peter Brandt On Why You Shouldn't Buy The Dip Crypto Market Succumbs To Strike Against Technology The whole of the crypto market is built on the back of new technology and as such, will sometimes follow technology trends in the broader market. ARK Invest CEO Cathie Wood posits in a new video on the ARK Invest YouTube channel that this is what is behind the recent crashes. Basically, there has been a strike against technology, growth, and innovation in the equity markets and the spillover of this strike is what brought down prices across the crypto market. However, the CEO does not expect this strike to last long. Instead, explaining that these stocks are merely in what she refers to as a "deep value territory." Wood is known to take risky bets on technology and innovation assets, which have paid off in the long run for her fund, as wel...
---
More Ark (

#ARK

) News