| | | |
| --- | --- | --- |
| | Ardor | #ARDR |
---
| | | | | |
| --- | --- | --- | --- | --- |
| ARDR Price: | $0.10 | | Volume: | $1.2 M |
| All Time High: | $2.55 | | Market Cap: | $97.0 M |
---
---
| | | | | |
| --- | --- | --- | --- | --- |
| Circulating Supply: | 998,999,495 | | Exchanges: | 9 |
| Total Supply: | 998,999,495 | | Markets: | 13 |
| Max Supply: | 998,999,495 | | Pairs: | 20 |
---
---
---
The price of #ARDR today is $0.10 USD.

The lowest ARDR price for this period was $0, the highest was $0.097, and the exact current price of one ARDR crypto coin is $0.09706.

The all-time high ARDR coin price was $2.55.

Use our custom price calculator to see the hypothetical price of ARDR with market cap of BTC or other crypto coins.
---
---
The code for Ardor is #ARDR.

Ardor is 7.4 years old.
---
---
The current market capitalization for Ardor is $96,958,049.

Ardor is ranking downwards to #247 out of all coins, by market cap (and other factors).
---
---
There is a big daily trading volume on #ARDR.

Today's 24-hour trading volume across all exchanges for Ardor is $1,185,522.
---
---
The circulating supply of ARDR is 998,999,495 coins, which is 100% of the maximum coin supply.
---
---
ARDR is the native coin for the Ardor blockchain.

View the full list of Ardor blockchain tokens.
---
---
---
---
---
---

Midnight Dream


I still recall from my history studies that waging a tank war in early spring when the melting snow turns to mud around the Dnieper Steppes is a bad idea. Back in WWII they used to halt operations until April-May when the ground had enough time to dry. To the rescue of the Ukrainians came the crypto gang, here is the deal, send BTC to their government to clear your conscience for not doing more. How do you know the address is a legit? Vitalik to the rescue, using an ad-hoc reputation system, centralized unfortunately, since it seems like a decentralized reputation system is nearly impossible to achieve as it will become corrupt before you know it. At least you can always trust someone with 3.4M followers, maybe I'll write a patent about this one day. Now let's speculate, the year is 2025 and the Russians control Europe, shiver down my spine and some cold sweat (full disclosure, I'm married to a Russian girl), the Russian flag waves high above the Brandenburg gate, where some locals are selling matryoshka dolls and freshly made holodets to the passing soldiers. Putin and his generals all wearing leather boots are inspecting a long column of T-14 Armata tanks stretching across the Champs-Élysées up to the Eifel tower. In Britain a handful of RAF fighters are still fighting a desperate battle to deflect an imminent invasion. Looking for someone to grill for their 2022 military fiasco in Ukraine the Russian secret servic...
---

State of the Blockchain Industry


My Sunday Morning Rant. — In a past tweet I complained about the resurgence of the doge coin joke  — @lioryaffe Frankly at least when it gets to dogecoin investors, like the GME ones, they know it's nonsense so the "nonsenseness" is already priced (I hope) so people have no one to blame but themselves. For the second star of early May 2021, Ethereum, things are less straightforward since unlike Doge, Ethereum is being developed by many smart people, researchers, enthusiasts, which dedicate their lives into making it a scalable product, and unlike Doge it is being used as a platform for many new projects. Almost 4 years ago I predicated that Ethereum may never implement PoS, well it did eventually to some extent but evidently the PoS protocol used is a lame duck, and I stand by my prediction that Ethereum will always have to maintain some PoW elements to secure the network, and without PoS there is no scaling so back to square ETH1. The key weakness I identify in the otherwise thriving Ethereum ecosystem is their excessive reliance on intrinsic applications such as decentralized exchanges, oracles and various financial instruments. At the end, there must be some utility token to justify all this party. Currently for every ETH based token with real utility (like BAT?) there are 100's based on Luft Gesheft clogging the network and making it mostly unusable. The one coin I learned to trust, B...
---

Smart Contracts Systematic Risks


Are you really sure about locking billions of $ in a contract?. — April 19th, 2015 was supposed to be a normal day, I checked my messages before heading to work and my heart skipped a beat, here it was Blue on Gray the message that any blockchain developer fears "Nxt crashed. Generating just empty blocks and no transaction gets included… can somebody help?" I frantically logged into my remote node just to see the node stuck and the log file ends with an ominous-looking message: "SEVERE: Nxt.Account$DoubleSpendingException" Back at the time I was a relatively novice blockchain developer. I started coding for Nxt as a hobby around August 2014, and I mostly coded the monetary system module so did not have a thorough understanding of the core engine. Looking at the code revealed a fairly general error message that did not provide a clue into what really went wrong. Not knowing better I started discussing my findings on the Nxt forum. It didn't take long before the legendary Nxt developer Jean-Luc has posted this immortal oxymoron "Do not worry, it is an attack, trying to exploit a bug." It quickly became apparent that someone has found a bug in the Nxt asset exchange order cancellation code, and was trying to exploit it to steal funds. Luckily, an old sanity check introduced years earlier has thwarted this attempt. A fix was quickly deployed as an emergency hardfork, and the blockchain gradually recovered ...
---

Bridge Champ and other musings


Let me start with a bit of a retrospective on the wonderful journey we had at Jelurida for the last 3 years starting from the Ardor mainnet launch. As you know, our business plan and vision around Ardor is to create a single chain "to secure them all" as the consensus layer with many child chains serving as the decentralized application layer. Learning from our vast experience with the Nxt project decentralized asset exchange, which while hosting some decent projects, served mostly as a launchpad for failed or scam projects, we decided that child chains will be created only by Jelurida based on a contractual agreement with the child chain issuer entity. Frankly, so far we did not attract enough developers to our platform. You see, we are operating in a very competitive market that only gets more competitive by the day, naturally developers are attracted to the platform with better network effect or higher marketing budgets and we need to work harder to carve our niche. But enough with excuses. Fast forward to August 2020 we had on one hand a perfectly working blockchain platform with most of the promised content already implemented and much more that was never promised like Contracts, HD wallet, Android full node and more. An engineering masterpiece I would dare to say. On the other hand we had few actual projects working on child chains or developing on our own permissionless child chain Ignis. We were clearly missing ...
---

The Importance of CMC Ranking


indicator to a blockchain project success. — Ardor Coinmarketcap Ranking April 18, 2020 This week Ardor dropped out of the top 100 projects on CMC for the first time since I can remember. Except for my bruised ego, what does it mean for the project? Let's put it upfront, the CMC ranking is important, the higher you are in the ranking, the better your chances of getting listed by some services, being chosen as the selected platform by new projects, getting mentioned by publications, satisfy whoever bought your token and in general taken seriously in the blockchain industry. Why we dropped below 100? My short answer was explained by John Maynard Keynes in the 1930 "The Market Can Remain Irrational Longer Than You Can Remain Solvent" — Longer discussion below. — You can say there are projects who are listed in the top 100 and there are others who make excuses and you are probably right. Just in case, my excuses are listed below. One of our biggest supporters known as Jorrit summed it up nicely in a Tweet but let's set aside the technical laser focus, which is true, the founders of Jelurida are programmers and they like to code, there is no arguing about that, it is not necessarily a disadvantage as the founders of Google, Microsoft, Intel and many other successful startups were also programmers. Yes we are technical people, as a result I think we have one of the best blockchain platforms out there ...
---

Ardor HD Wallet Cryptography


The cryptography behind the Ardor HD wallet implementation. — We at the Jelurida R&D lab wanted to implement HD wallet for Ardor for a long time. However, for a while, we were missing the basic building blocks and the knowledge necessary to develop this feature. Especially since we wanted to make sure not to "role our own cryptography" as is commonly advised. Instead we were looking to reuse prior work as much as possible and rely on existing standards. More specifically, our problem was that the BIP32 standard for HD wallets used by Bitcoin and Ethereum is tightly coupled to the properties of the Secp256k1 elliptic curve, but Ardor uses elliptic curve cryptography based on Curve25519 which requires a different approach for BIP32 key derivation. More about this in the appendix below. The breakthrough came when we started working on the Ledger hardware wallet integration. Ledger does not support Curve25519 key derivation but luckily it does support the Ed25519 curve, and as we learned, key pairs generated on Ed25519 can be converted to Curve25519. Once we implemented this key conversion algorithm in the Ardor ledger app, we were able to generate valid Curve25519 key pairs and use them for signing and encryption on the Ledger device. During the work on Ledger we realized we can take this a step further and leverage the knowledge we gained to implement this key derivation ourselves in software. The great thing abo...
---

HD Wallet in Ardor


Derive multiple account addresses from a single seed. — Anyone who is already familiar with Bitcoin wallets, be it hardware or software, knows that the first step in initializing a wallet involves the creation of a seed of 12 to 24 random words (also called mnemonic). In most cases the mnemonic is created based on a standard dictionary defined by Bitcoin's Bip39. Later on, the wallet magically derives multiple Bitcoin addresses from the same seed without asking for further secret information from the user. This is implemented using a key derivation mechanism defined by Bip32 based on a unique per coin/type/account tree structure defined by Bip44. Furthermore, a lost wallet can always be recovered from the seed. This secure and relatively user friendly mechanism has become the industry standard and is being integrated into pretty much every new crypto wallet and service. Until recently, when creating each and every Ardor account the user had to create a different "passphrase" based on a 12 words mnemonic from an Ardor specific dictionary. For a business entity or a power user keeping track of multiple passphrases is becoming a big maintenance problem. The main goal of the Ardor HD wallet feature introduced in version 2.3 is to catch-up with Bitcoin and other leading crypto-currencies by implementing a simple and intuitive method for creating multiple accounts from a single secure seed. As usual, this feature is im...
---

Crypto Marketing


edium.com After a busy month during November where the Jelurida team attended the Singapore fintech week, The Capital and Blockshow conferences and many more, followed by a workshop with Casino Austria International, where we explored together blockchain applications for the gambling industry, I would like to share some of my observations about Jelurida/Ardor/Ignis/Nxt and life in general. Let's start with a few observations: In Singapore last month, I saw that people know about us, but they do not consider us a major player., Compared to most 2017 ICOs that raised modest funding, we are doing better than 90% of them. Many of the players that are doing better than us are typically better funded and/or backed by some powerful influencers (cryptography professors, financial advisers, crypto evangelists), Businesses are somewhat reluctant to build on our tech and integrate with us. And even if they do they try to charge us premium for this., We are doing much better marketing-wise than we used to with improvements to the website, conference schedules, weekly wins, monthly news-letters, press releases, and event videos., — So why are people not using our tech?. — First of all, many are using it, but of course we need many more. Especially in the context of developers, they are impressed with our tech but still build on Ethereum since they already started last year and they still cling to the hope that Ethereum ...
---

Where is the Bitcoin Roadmap?


Scaling Bitcoin Conference — Tel Aviv 2019 I attended "The Bitcoin Edge" conference followed by "Scaling Bitcoin" this week. This was my first time attending a bitcoin developers conference. As you probably are aware, I'm very interested in blockchain scaling and privacy solutions. The purpose of spending four full days in these conferences was to learn about new ideas trending in the industry and perhaps implementing some of the best in my own projects, Ardor, Ignis, and Nxt, in the future. The sessions at the conferences were a strange mix of technology reviews, half-baked scaling ideas, a lot of privacy discussions, a lot of lightning network discussions, and some hands on exercises. I can swear that one of the presentations described a scaling solution that is 99% similar to Ardor without even knowing about it. What struck me the most about this conference was the lack of two highly relevant words for getting these ambitious projects to market, "Bitcoin Roadmap." Surprisingly, there were few real roadmap discussions, if any. I feel a bit sorry for all these wonderful entrepreneurs and researchers working on bitcoin scaling solutions. The chance their code is ever deployed to the bitcoin mainnet is so slim. And for me, as a software engineer, seeing my code deployed to a production system is the ultimate satisfaction. Let's face it, bitcoin development has stagnated. Being unable to hard fork to int...
---

Thoughts about Privacy


Traditional Internet Privacy vs. Blockchain based Privacy. — Privacy over the internet, Markus Spiske, unsplash Our current definition of privacy over the internet when submitting information to a shopping, banking or insurance website goes something like this: Submitted data is private in the sense that my aunt, my boss, my neighbor, the competitor of the website, and most ordinary people cannot easily access it. However, this same data is of course visible to the website I'm dealing with, hence to some of its employees and contractors, to government agencies this website reports to, and possibly to my internet provider, to law enforcement agencies eavesdropping the communication, to any hacker who is able to access it, and to any other party dealing with all of the above. Like it or not, this is what privacy over the internet means today. Still we do enjoy some sort of "security by obscurity", to say, unless we are being specifically targeted, our information is difficult enough to access and is buried in many different data silos mixed with huge amount of other peoples data so that we can assume some level of privacy. When using Bitcoin the situation is even worse, moving significant amount of Bitcoin nowadays becomes a media circus. Clearly any legitimate competitive business cannot tolerate this type of transparency for all its business activity. The basic problem is that blockchain protocols know how to...
---
---
---
Binance Reserves Report Dissected As Exchange Quells Concerns


Mainstream media has been on a crypto rampage this year following several high-profile company meltdowns. The Wall Street Journal has been at the forefront of some of those attacks. Its latest attempt to deride the crypto industry has taken a swipe at Binance and its recently released proof of reserves. Over the weekend, the outlet reported that it had consulted with accounting experts who said "investors still shouldn't be satisfied with the report." Over the past month, Binance has been releasing data on its crypto wallet holdings, as reported by CryptoPotato. Furthermore, the firm claimed that deposits were backed 101%. Binance Reserves Picked Apart According to an accounting professor at Baruch College in New York, Douglas Carmichael, the report released by audit firm Mazars last week lacks information. The WSJ also nitpicked at a Bitcoin price discrepancy that it claimed would make Binance reserves 97% collateralized, not 101% as the firm claimed. Binance spokeswoman Jessica Jung told the outlet the difference of 21,860 BTCs was "made up of BTC loans made to customers through the Binance loan program," adding that "the collateral for said loans are not in BTC but in other currencies." The audit report did not detail any of Binance's internal controls or systems to liquidate assets to cover leveraged loans, according to other accounting experts. Former Financial Accounting Standards Board member, Hal Schroeder, commented: &l...
---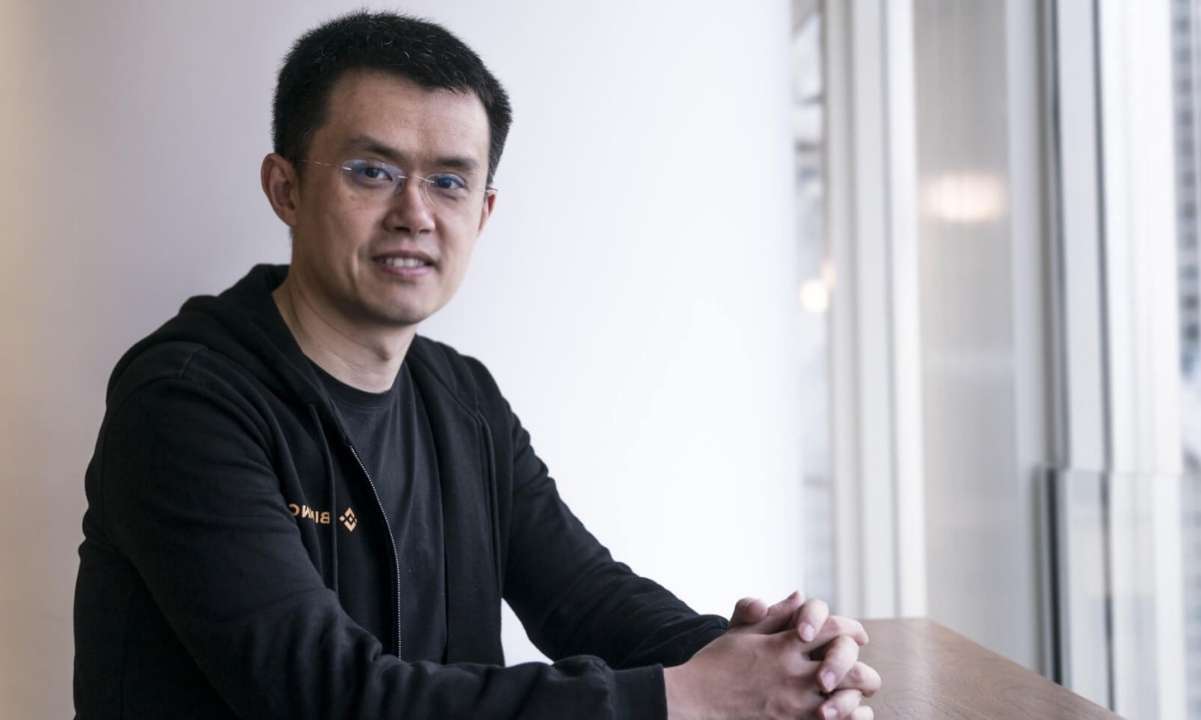 Binance CEO Addresses FUD Surrounding 'Abnormal' Trading Activity


Binance CEO, Changpeng 'CZ' Zhao stated that the 'abnormal' trading of altcoins on the platform appears to be market behavior after the company revealed that the activity in question had nothing to do with compromised accounts or leaked API keys. According to the exec's latest tweet, a user deposited funds into a trading account and started purchasing certain coins. Shortly thereafter, others followed suit. Binance temporarily restricted withdrawals on some of the profiting accounts. The move was reversed after the exchange received a slew of complaints on social media from different countries. Binance's Intervention Over the weekend, several users on Binance reported abnormal trades of certain pairs involving assets such as SUN, ARDR, OSMO, FUN, and GLM. This triggered concerns about whether hackers have stolen some users' API keys via 3Commas and were using those accounts to execute the trades. Binance denied reports of any hack or API compromise and assured that the funds are 'SAFU.' 'We are aware of the concept of too much intervention from the platform, "too centralized" attacks, etc. There is a balance to how much we should intervene. Sometimes, these happen in a free market, and we need to let it play out.' Proof of Reserve Complications In addition to security checks, Binance is also grappling with trust in centralized platforms. The exchange published last week its proof of reserves to quell concerns over its solvency while assuring users that funds are s...
---
Jelurida Becomes a Gold Member of Lugano's Ticino Blockchain Techn...


[PRESS RELEASE - Lugano, Switzerland, 26th April 2022] Jelurida, the team behind the Nxt, Ardor, and IGNIS blockchain ecosystem is pleased to announce its partnership with the Ticino Blockchain Technologies Association. The think tank, located in Lugano, Switzerland, will bring Jelurida's technology and expertise to local crypto organizations and universities. Jelurida continues to turn heads in the field of blockchain and cryptocurrency. The heavy-hitting team of blockchain, smart contract, and decentralization experts will team up with Lugano-based Ticino Blockchain Technologies Association [TBTA]. The TBTA combines blockchain and crypto organizations based in Lugano, Switzerland, and connects them to universities as a resource hub for private and public projects. Jelurida has become a gold member of TBTA, joining other entities like MOOV Airways AG, Interchain Stiftung, EventBoost SA, Elly, Bitcoin.com, Poseidon Group, etc. Jelurida's developments and expertise will be used by a new audience of future builders, individuals pursuing industry careers, and innovators. Moreover, the knowledge will expand the Swiss education system as a whole. TBTA President Giacomo Poretti comments: 'It's good to see how innovative our partners are in supporting and scaling blockchain projects. Thank you Jelurida for your insightful presentation at our first Think Tank of 2022. We look forward to the next developments and project collaborations between you and our partners.' The Ticino Blockch...
---
Polygon Expands Its Footprint As Evolving NFT And Gaming Ecosystems Seek...


Built with an emphasis on simplicity and ease of use, Polygon (previously Matic) is designed to let organizations and businesses create and deploy their own decentralized applications (dApps). The platform serves as a layer-2 scaling solution that addresses the scalability and rising gas costs of Ethereum and other EMV-compatible networks. Additionally, it also works as a fully-functional chain on its own, thereby cementing itself as a preferred choice for a diverse range of blockchain-based projects. The Polygon development team is also tapping into the NFT and blockchain gaming ecosystems to expand its offering footprint even further. As part of its efforts to bridge Web2 and Web3, Polygon recently launched Polygon Studios, a new initiative that will focus on NFT and blockchain gaming. As of date, Polygon has bloomed into a vibrant ecosystem with more than 100,000 active gamers on its network. More than 3,000 dApps are already harnessing the power of the Polygon network as the platform inches closer towards becoming the go-to layer-2 destination for blockchain gaming, DeFi, and NFTs atop Ethereum. Polygon's multichain infrastructure offers many features, including one-click deployment, extended modules for developing custom networks, and interoperability with Ethereum and other individual chains. In 2021, Polygon announced its intention to leverage the growth of NFTs by investing in Colexion, Asia's biggest NFTs marketplace. The platform also highlighted that it...
---
More Ardor (

#ARDR

) News