| | | |
| --- | --- | --- |
| | ApeCoin | #APE |
---
| | | | | |
| --- | --- | --- | --- | --- |
| APE Price: | $5.23 | | Volume: | $0.1 B |
| All Time High: | $26.90 | | Market Cap: | $1.5 B |
---
---
| | | | | |
| --- | --- | --- | --- | --- |
| Circulating Supply: | 277,500,000 | | Exchanges: | 67 |
| Total Supply: | 1,000,000,000 | | Markets: | 112 |
| Max Supply: | 1,000,000,000 | | Pairs: | 55 |
---
---
---
The price of #APE today is $5.23 USD.

The lowest APE price for this period was $0, the highest was $5.23, and the exact current price of one APE crypto coin is $5.23025.

The all-time high APE coin price was $26.90.

Use our custom price calculator to see the hypothetical price of APE with market cap of ETH or other crypto coins.
---
---
ERC-20 governance and utility token empowering a decentralized web3 community.
The code for ApeCoin is #APE.

ApeCoin is a newer coin by our records, at least 6.6 months in age.
---
---
The current market capitalization for ApeCoin is $1,451,394,938.

ApeCoin is ranked #40 out of all coins, by market cap (and other factors).
---
---
There is a very large daily trading volume on #APE.

Today's 24-hour trading volume across all exchanges for ApeCoin is $149,850,201.
---
---
The circulating supply of APE is 277,500,000 coins, which is 28% of the maximum coin supply.
---
---
---
---
APE is well integrated with many pairings with other cryptocurrencies and is listed on at least 67 crypto exchanges.

View #APE trading pairs and crypto exchanges that currently support #APE purchase.
---
---
Note that there are multiple coins that share the code #APE, and you can view them on our APE disambiguation page.
---
---
---
---

Some updates: Mobile Game Leaderboard, APE FEST 2022 Dates, and More


Hey Apes, meant to get the BAYC x MAYC Mobile Game Competition leaderboard out last night but we've been having a pretty crazy weekend. Leaderboard and some other updates below!1. BAYC x MAYC Mobile Game Competition — Final Leaderboard A massive thank you to everyone who helped make the BAYC x MAYC Mobile Game Competition a success. We got rugged pretty hard there by Apple in December, but in the end we had thousands of Apes and Mutants battling through the sewers and were able to allow an even broader audience to experiment with the game. And we learned a LOT in the process. On the leaderboard: Two players were found to have cheated and both were excluded from the final leaderboard (oddly, neither landed above rank 250). There were a handful of other accounts that were flagged for suspicious activity, however we had insufficient evidence to prove conclusively that any of these accounts were cheating. In order to be fair to any false positives, we have decided to extend the prize tiers by the appropriate number of users (note: There was only one suspicious account in the top 50, and 4 in the top 100). See below for the final prize tiers: BAYC (APES vs MUTANTS) -1st Place: The BAYC Pinball Machine (a custom-built arcade piece) -Top 50: BAYC Bronze-Cast Statuette -Top 102: Artisan-Made BAYC Bong -Top 256: Trippy Captain's Hat -Top 1000: Curtis Plush Toy MAYC (MUTANTS vs APES) -1st Place: The Mutant Mobile (Conv...
---
---
---
ApeCoin Performance Could Attract The Whales – How About The Bulls...


ApeCoin has recently made it to the top 10 in terms of trading volume from over 100 of the largest ETH whales as seen in the past 24 hours. APE made it to the top 10 in terms of trading volume ApeCoin's MRV has been seeing sustained growth APE price up by 1.46% The Bored Ape Yacht Club isn't running out of cards to play with the integration of a new staking rewards program that caught the attention of many ETH whales. The developments surrounding the BAYC token could be the main culprit for its recent popularity. The buoyancy experienced with the increase in whale interest is just one of the many impressive developments happening for APE. ApeCoin Bullish Technical Indicators For one, ApeCoin's MRV has been seeing sustained growth and doing tremendously well over the past month. With all of these positive indicators flashing, investors will see this as a bullish streak for APE. Additionally, APE's market capitalization has also surged from $1.46 billion to as much as $1.65 billion as of this writing. According to CoinMarketCap, the APE price has skyrocketed by 1.46% or trading at $5.40 as of this writing. However, APE's trading volume has seen a massive reduction from 590.45 million to 141.08 million. ApeCoin also registered a drop in terms of activity which shows the limited wallet transactions. Based on this scenario, the APE price could sink below the $5.135 key support line in the coming days. Moreover, the altcoin's RSI at 39.64 and CMF a...
---
ApeCoin (APE) Sees Higher Prices Even In Bearish Market Conditions


After the emergence of Decentralized Finance, Non-fungible tokens erupted in the crypto space. The novel sector carried its frenzy wave for a long time before normalizing and continuing a gradual expansion. One of the notable coins from the NFT sector is ApeCoin. ApeCoin is built on Ethereum and connected to the Bored Ape Yacht Club NFT launched in 2021. But the coin has surpassed the predictions and is currently trading at $5.65 on September 20. Though the ApeCoin APE, at the time of writing, has lost over 7% in the last 24 hours, it added over 10% in the last week. The achievements place it above many coins presently trading in the red. Many investors now wonder what the force behind ApeCoin's growth could be. A little research showed that the recent event on its network could have helped to boost the price gain. On September 17, ApeCoin treasury gifted 25 million APE tokens to launch contributors. These tokens were part of the ones reserved after launch. The event news pushed APE up almost immediately before it settled down again. Fast-forward to September 20, the market sentiment for APE is still positive, gradually moving its price above others in the same league. APE's price is currently hovering above $5.50. | Source: APEUSD price chart from TradingView.com Why Is The Crypto Market Bearish? The early hours of September 19 saw the whole crypto market in the red. Many coins lost their previous price gains and crashed. This trend started on Septemb...
---
ApeCoin Eyes $10 Ahead Of Staking, Could This Be A Bullish Catalyst?


APE looks bullish ahead of staking as this could be one of the most anticipated stakings in crypto. Price reclaims 50 exponential moving average (EMA) on the daily timeframe ApeCoin price breaks out of an asymmetric triangle setting up a bullish scenario ApeCoin (APE) has seen more turbulent times than a rosy start as its price tumbled from $27 to $4 but could be set for a major run ahead of its impending staking scheduled to start in the fourth quarter of this year. The price of ApeCoin (APE) has shown great strength against tether (USDT) ahead of the staking despite the crypto market faced with price uncertainty. (Data from Binance platform) ApeCoin (APE) Price Analysis On The Weekly Chart Although so much speculation about the price of APE performing so well, like its Bored Ape Yacht Club, Mutant Ape Yacht club, and of course, the sale that generated so much talk in the crypto industry, 'the Otherside' land sale. The performance of APE was short-lived as the market continued to see a decline in the price of crypto assets. The price of APE on the weekly chart got rejected as the price tried breaking above $7.5, with the price falling to a weekly low of $4. The price of APE bounced from that level with what seems to be an area of high demand for the price of APE. APE price rallied from this region to $5.7, where it has been faced with resistance to breaking above this region to trend higher. The price of APE needs to break and hold above $6 to resume its ...
---
ApeCoin (APE) Shows Signs Of Recovery, But Mini-Rally Could Be Short-Liv...


ApeCoin has had a long and complex history. When it was first released on March 17, it was immediately put to the test by the same market forces that were responsible for the general crypto market's slump. The coin's price has broken through the resistance of a head-and-shoulders pattern, rising to a new all-time high of $5.63. This may portend an impending upswing, but technical signs are pointing in the opposite direction. Overall, both bulls and bears have been able to make little gains in APE coin, making the overall trend neutral. There is a double bottom pattern on the coin as well. This pattern could foretell a continuation of the current downward trend. ApeCoin: Robust Buy Signals Likely However, this downward tendency has not materialized, yet. The current APE coin mini-rally may be a short-lived upsurge following the decline that began on September 13. There have been double bottoms and single bottom reversals in the price of APE coin recently. Bearish feeling among investors can only be reversed if the price is able to sustain itself at the 78.60 percent fib level. The result may be more robust buy signals for market participants. We anticipate that APE's price will rise when the crypto market recovers alongside the broader financial sector. And that's if the cryptocurrency market can ignore the impending bad CPI news and interest rate increase. The value of alternative cryptocurrencies like APE coin is highly correlated with Bitcoin's market price. This coefficie...
---
ApeCoin Skyrockets 16% Daily, Bitcoin Taps $20K (Weekend Watch)


After the recent volatility and price declines, bitcoin finally saw some relief by touching $20,000. Most altcoins have seen slight gains as well. Once again, though, Ripple stands out as the best performer from the larger-cap alts, while ApeCoin has soared by 16%. BTC Back at $20K It's safe to say that the past week or so didn't go all that well for the primary cryptocurrency. The asset had spiked to a multi-week high at just under $23,000 on September 13, but the overall bearish sentiment and the US CPI numbers brought it down quickly. In a matter of a day, bitcoin found itself fighting to stay above $20,000. Although it did so initially, it inevitably fell below it at the end of the working week. BTC's weekly low came at $19,300, marked on Friday, but the asset reacted somewhat positively at that point and bounced off by a few hundred dollars. It kept climbing in on Saturday and early on Sunday, and thus it currently exceeds $20,000. Nevertheless, its market cap is still below $400 billion, while its dominance over the altcoins has stalled at 39.5%. BTCUSD. Source: TradingView XRP, APE on the Go Ever since the much-hyper Ethereum Merge took place on Thursday, the price of the native cryptocurrency has struggled. Initially, it reacted calmly to the PoW-to-PoS change but began its freefall in the following hours. Thus, ETH dumped from $1,600 to a multi-week low beneath $1,400 in about a day. As of now, the second-largest crypto stands at $1,450 after a minor daily increase. ...
---
ApeCoin Climbs 4.3% In Last 7 Days – Where's APE Getting All That ...


ApeCoin (APE), the Bored Ape Yacht Club token, has been rallying over the past week with gains registering at a peak of 4.3% and trading at the $5.12 level. APE shows energy, rallies 4.3% in the past seven days Coin impacted by general crypto slump US inflation also weighing down on crypto price APE is a busy bee and apparently, the recent uptick enjoyed by APE is said to have been ushered by current projects or developments in the network. The Ape Foundation has recently rolled out a couple of recommendations in line with the Decentralized Autonomous Structure (DAO) election procedure. In the event that these proposals are approved, there would be a rolling election instead with an election of council members every three months. ApeCoin Recent Developments Contributed To Its Surge With the rest of the other altcoins having a hard time breaking through, quite the opposite is happening for ApeCoin. APE price has surged and looking bullish. However, the plunge in the value of crypto is dubbed to be of the reasons why APE isn't gaining traction. ApeCoin has recently posted on Twitter stating that this provides an increasingly stable ecosystem to haul in new members and so far, ensures the consistency of the DAO to manage and transfer knowledge and expertise to the community. Community members have been recommending broader representation from individuals who do not have existing affiliations with crypto-backed organizations to avoid any conflict of interests. Currentl...
---
ApeCoin Breaks Out With Degen Play Activated, Can $7.5 Be The Target?


The price of ApeCoin (APE) has recently struggled against tether (USDT) after seeing its price rejected from $7.5. Bitcoin's (BTC) price showed some great strength bouncing off from a low of $18,500 to a high of $21,000. This movement has affected other altcoins as most cryptocurrencies produce double-digit gains, including ApeCoin (APE). (Data from Binance) ApeCoin (APE) Price Analysis On The Weekly Chart The price of APE has had a difficult time replicating its bullish move that saw the price rally to $7.5 in recent months as the price rallied with a good bullish sentiment. After falling from an all-time high of $27.5, APE has struggled to stay afloat as the price fell to a low of $4. APE price has formed good support at $4 with what looks like an area of interest for buyers and investors. The price of APE closed the week with indecision between the buyers and sellers; with the new week looking more bullish, this shows strength to recover, and with this momentum from APE, we could see the price revisiting the $7.5 mark where it will face resistance to trend higher. The price of APE is faced with resistance as the price of APE is unable to trend higher in price; if APE flips this region, we could see the price going to a region of $7.5 and even higher. Weekly resistance for the price of APE - $7.5. Weekly support for the price of APE - $4.5. Price Analysis Of APE On The Daily (1D) Chart Daily Price Chart | Source: APEUSDT On Tradingview.com APE saw its pri...
---
APECoin Retraces 2.5% In Last 7 Days – More Selloff In The Offing?


ApeCoin (APE) has been a high-performer with the price surge seen in the past couple of weeks. ApeCoin moving erratic in an ascending parallel channel. Price maintains to hold above the key support zone of $6.5. APE/USD pair gearing sideways spotted at 0.000286 Satoshis. The buying pressure has been impeccable pushing the prices way up. With the recent uptrend, APE registered a 9-week high peaking at $7.8 in the past week. On the other hand, buyers are trying to keep the coin soaring this week – and it seems like they're facing hard times. The altcoin is seen to retrace by 2.5% as seen in the past seven days with increased selloffs looming in the next coming days. APECoin Price Trades at $6.83 According to CoinMarketCap, APE coin price has dropped by 1.39% and trading at $6.83 as of press time. A weekly price candle has shaped up in conformity with the past bullish candle. On the 4-hour timeline, the altcoin's price action is observed to appear with a strong wave of higher-lows and higher-highs within the ascending parallel channel. At this point, buyers are trying to maintain APE as it hovers above the support line of $6.5. A bullish hurdle for the bulls is spotted right at $8.0. Now, if the bulls are able to breach this critical resistance zone, then $10 may be the next target. The RSI for APE has hovered downwards to revisit the semi-line as seen on the daily price timeline. Despite the MACD staying above the neutral zone, it still looks rather tepid or...
---
Bitcoin Dropped to 9-Day Lows, ApeCoin Spikes 6% (Market Watch)


After breaking below $20,000 yesterday, bitcoin kept nosediving and dipped to a 9-day low of just over $19,000. The altcoins seem quite stagnant on a daily scale, with ApeCoin being among the few exceptions with a 6% increase. Bitcoin Saw Another Low Last week went positively for the primary cryptocurrency, which spiked to nearly $22,500 to mark a three-week high. However, that leg up was short-lived, and the asset began retracing shortly after. Once the weekend came, bitcoin had calmed in a range between $21,000 and $22,000 and spent most of it there as the trading volume was missing. On Monday, though, BTC started to lose value rapidly and came just inches away from breaking below $20,000. While the bulls defended that price tag at first, the asset ultimately dropped below it on Tuesday. The past 24 hours brought a bit more pain as bitcoin slipped to $19,200, which is a new 9-day low. As of now, though, it has recovered some ground and stands close to $20,000. Its market cap is back at $375 billion, while its dominance over the alts is just under 43%. BTCUSD. Source: TradingView Notable Bitcoin News Glassnode's latest weekly report suggested that bitcoin might not have formed its price bottom yet. Numerous BTC miners based in Texas said they will pause their operations due to extreme weather conditions. Altcoins Stall, Ape Soars The alternative coins also went down in the past few days, but they have calmed on a daily scale. Ethereum stood above $1,250 at a multi-week high ...
---
Top 100 Apecoin Holders Control Over 51% of the Supply, APE Lost 81% in ...


Back in mid-March 2022, Bored Ape Yacht Club's (BAYC) Apecoin DAO launched and airdropped millions of apecoin tokens to specific NFT holders. The crypto asset dedicated to the BAYC ecosystem tapped an all-time high two months ago reaching $26.70 per unit on April 28. However, apecoin is down more than 81% since that day and despite the fact that 80,744 unique addresses own APE, the top 100 addresses control 51.21% of the circulating supply.While Apecoin's Price Slips Lower, Concentration of Large APE Holders Remains the Same Just over two months ago, the crypto asset apecoin (APE) made headlines after the Apecoin DAO distributed millions of apecoin (APE) to NFT owners. APE was airdropped to BAYC, Mutant Ape Yacht Club (MAYC), and Bored Ape Kennel Club (BAKC) holders. On March 17, APE was exchanging hands for $10.36 per unit or 53% higher than the price today ($4.81 per APE). After the launch, APE continued to rise in USD value and by April 28, apecoin reached an all-time high (ATH) of $26.70 per unit. At that time on April 28, APE had a circulating supply of around 284,843,750 tokens and it held the 22nd largest market valuation out of 13,000+ crypto assets. During the ATH, APE's market cap had a dominance rating of around 0.40% as well. Moreover, at the time APE's concentration of whale entities was quite large in comparison to most of the top coins. Today, is an entirely different story, at least for APE's crypto market performance. During the past month, apecoin has shed &...
---
ApeCoin Climbs 22% After Snoop Dogg-Eminem Bored Ape Video Launch


ApeCoin (APE), the native Ethereum currency of the famous NFT collection, is one of the fastest-growing NFT and Metaverse crypto projects in the blockchain ecosystem today. Upon its March 18, 2022 launch, ApeCoin instantly began a parabolic climb. The rally's apex allowed Apecoin's market capitalization to reach $7.45 billion. The APE token was valued at $4.92 at the time of writing, down marginally from its morning high of $5.26. In the past week, ApeCoin has increased by more than 35%. As of Friday, intraday trading volume for APE has plummeted by 43%. This indicates that APE is receiving peer selling pressure and is approaching the consolidation phase's bottom trendline. The volume to market cap ratio of the coin is 0.3129. Suggested Reading - Uniswap Slingshots 45% – Can UNI Blaze Past Its 7-Day Rally? ApeCoin Getting Some Lift From Rappers The price of ApeCoin reached an all-time high of over $27 in late April ahead of virtual land NFT sales for the Bored Ape Yacht Club's Otherside metaverse game. ApeCoin holders can vote on ApeCoin DAO governance proposals using ApeCoin. The recent price increase of APE may have been partially prompted by the release of a new music video featuring Snoop Dogg and Eminem as animated versions of their Bored Ape avatars. In the music video for their new single 'From The D 2 The LBC,' Snoop Dogg and Eminem get stoned and transform into animated versions of their BAYC avatars. The song debuted at the conclusion of this year's ...
---
ApeCoin Shed $2.5 Billion From Its Market Cap In May – Investor Ap...


The month of May's crypto market disaster did not fail to bring down along with it one of the 'rising stars' in the crypto space, ApeCoin. ApeCoin price has shown a robust performance in the face of the crippling crypto market crash. However, the bulls were still able to lift APE by about 50% higher from the coin's low at $3.11. As of this writing, APE was trading at $4.25, up 4.1% in the last seven days, and selling just below the newly established swing high at $4.35. Suggested Reading | Bitcoin Steady Above $20K After Drop To $17K – A Slow Climb To Green? ApeCoin Market Cap Down By Half Thursday's data from Coingecko indicates that ApeCoin is among the top 50 crypto assets by market capitalization, having closed May with a market value of around $1.27 billion. As a result of the decline in the value of other digital currencies, this amount appears large, but it reflects a 56 percent decline from its market value. APE's high trading volume of $3.37 billion as of May 1 translated to a market value in excess of $4.55 billion. A high volume of liquidation by coin holders rose on May 1 and accelerated from May 9 to 13, contributing significantly to the decrease in APE's market value. Experts say this is because of the broader geopolitical and global climate, including uncertainties in the ongoing war in Ukraine, among other factors. Factors Contributing To APE Price Decline It's not just in the crypto field that things are not looking bright. Living expenses are growing, ...
---
ApeCoin is Not Moving Away From the Ethereum Ecosystem, Yet


The conflict of interest surrounding which blockchain will host the Apes have imploded after a tumultuous token launch back in March. As many buyers expressed dismay over the much-anticipated virtual land sale by Yuga Labs, a solution of a potential departure from Ethereum was suggested. But more than half of the ApeCoin participants have chosen to remain there. Not Moving Away From Ethereum ApeCoin DAO, the decentralized organization that enables APE holders to vote on token-related governance decisions, released an official proposal on May 2 to debate whether ApeCoin should remain on Ethereum or migrate to other chains. An unknown user named BAYC 2491, also known as ASEC, came up with the ApeCoin improvement proposal (AIP) dubbed 'AIP-41: Keep ApeCoin within the Ethereum ecosystem.' The proposal stated, 'We the ApeCoin DAO believe that, at least for the time being, ApeCoin should remain within the Ethereum ecosystem, and not migrate elsewhere to an L1 chain or sidechain not secured by Ethereum.' Votes were pulled from the APE holders who either agree or disagree with this statement. Even as the demand for the token surged to levels never seen before, gas fees on Ethereum skyrocketed, rendering it prohibitively expensive for many buyers, the final vote of the community, with a majority of 53.59%, advocated against migration. The AIP-41 also stated that moving to a different chain will be a costly, risky, and complex affair that may lead to catastrophe if not thoughtfully con...
---
Apecoin Community Votes on Keeping APE Token in the Ethereum Ecosystem


The Apecoin community is in the midst of discussing whether or not the crypto asset should remain within the Ethereum ecosystem. While AIP-41 voting started today, the proposal's voting process will end on June 8, 2022, at 9 p.m. (ET). Meanwhile, the project's native token APE has lost 57% against the U.S. dollar in the last 30 days.Apecoin Community Begins Voting on Whether or Not Asset Should Remain Operating on Ethereum This week the Apecoin community is voting on whether or not the native token apecoin (APE) should remain on the Ethereum blockchain. The voting process was announced by the official Apecoin Twitter account in order to update the community. 'The proposal up for a vote is AIP-41 which proposes ApeCoin to stay within the Ethereum ecosystem,' the tweet explains. 'Voting ends next Wednesday, June 8th at 9PM ET, so be sure to vote before then.' The tweet also links the Apecoin Improvement Proposal (AIP) 41, which summarizes the debate. The summary cites the Bored Ape Yacht Club (BAYC) creators Yuga Labs when the company stated in a tweet that APE needed to migrate to another blockchain. 'It seems abundantly clear that apecoin will need to migrate to its own chain in order to properly scale,' the company said on April 30. According to AIP-41, the Apecoin DAO believes 'ApeCoin should remain within the Ethereum ecosystem, and not migrate elsewhere to an L1 chain or sidechain not secured by Ethereum.' The Apecoin DAO further states: Migrating to a different chain is ...
---
Apecoin Integrates With Polygon, DAO Board Member Says Native APE Chain ...


Following one of the largest non-fungible token (NFT) mints in history and after apecoin transactions from the sale fueled Ethereum network fees, apecoin is now integrated with the Polygon (MATIC) network. On May 2, the Apecoin project announced that with Polygon support, APE is now available via MATIC's 19,000 decentralized applications (dapps) and games. Apecoin Is Now Supported by Polygon, Apecoin DAO Board Member Says Separate Apecoin Network Proposal Would Need to Use the AIP-1 Process Three days ago, Bitcoin.com News reported on the Bored Ape Yacht Club-centric Otherside metaverse land sale which has been the largest NFT collection in terms of sales during the last seven days. Week-long statistics from cryptoslam.io show Otherdeed has seen $721,337,124 in sales to date. Moreover, the crypto token apecoin (APE) and its transactions during the sale, pushed ether gas fees significantly higher during the metaverse deed sale. The Bored Ape Yacht Club (BAYC) creators, Yuga Labs, said at the time that it 'seems abundantly clear, that Apecoin will need to migrate to its own chain in order to properly scale.' However, instead of a separate Apecoin network, the token built on Ethereum is now integrated with Polygon and an Apecoin DAO board member said there might not be a separate Apecoin blockchain. 1/ Following the @OthersideMeta mint we saw a series of reactions & discussions in & around the @apecoin community including that $ape should move to its own chain to limit issues...
---
Analysts Predict ApeCoin To Hit $50 By End Of 2025 – And $100 By 2...


As Bitcoin and Ethereum price remain bearish for the longest time now; barely hitting above $40,000 for BTC and not going over $3,000 for ETH, ApeCoin, on the other hand, is on fever-pitch with price prediction of up to $100 by 2030. And to think, the coin is just warming up. Both Bitcoin and Ethreum have been struggling and are down by 20% since April. Meanwhile, it's all rainbows and sunshine recently for ApeCoin, a coin connected to the Bored Ape Yacht Club NFT collection that is now dubbed as a $7-billion coin. Suggested Reading | This Low-Cap DEX Altcoin Balloons 47% In The Face Of Crypto Market Stagnation Price Predictions Now, cryptocurrency titans and experts recently announced a price prediction for ApeCoin as it skyrockets to 50% in a week's time following its NFT sale. Dimitrio Salampasis, a FinTech speaker and lecturer at Swinburne University of Technology, is very optimistic and bullish with ApeCoin. His current prediction is $45. However, he says ApeCoin will be worth $10 come 2030. The ongoing rush or hype with NFTs greatly impact the coin's performace. Salampasis feels that crypto is overhyped at some point and it would gradually lose its value over time when the hype dies down. However, Salampasis believes that now is the best time to sell ApeCoin. However, some of his co-panelists think that it's time to HODL APE. Still, a few percent say now is definitely the time to buy. Finder Co-Founder Fred Schebesta gave his forecast as well. He...
---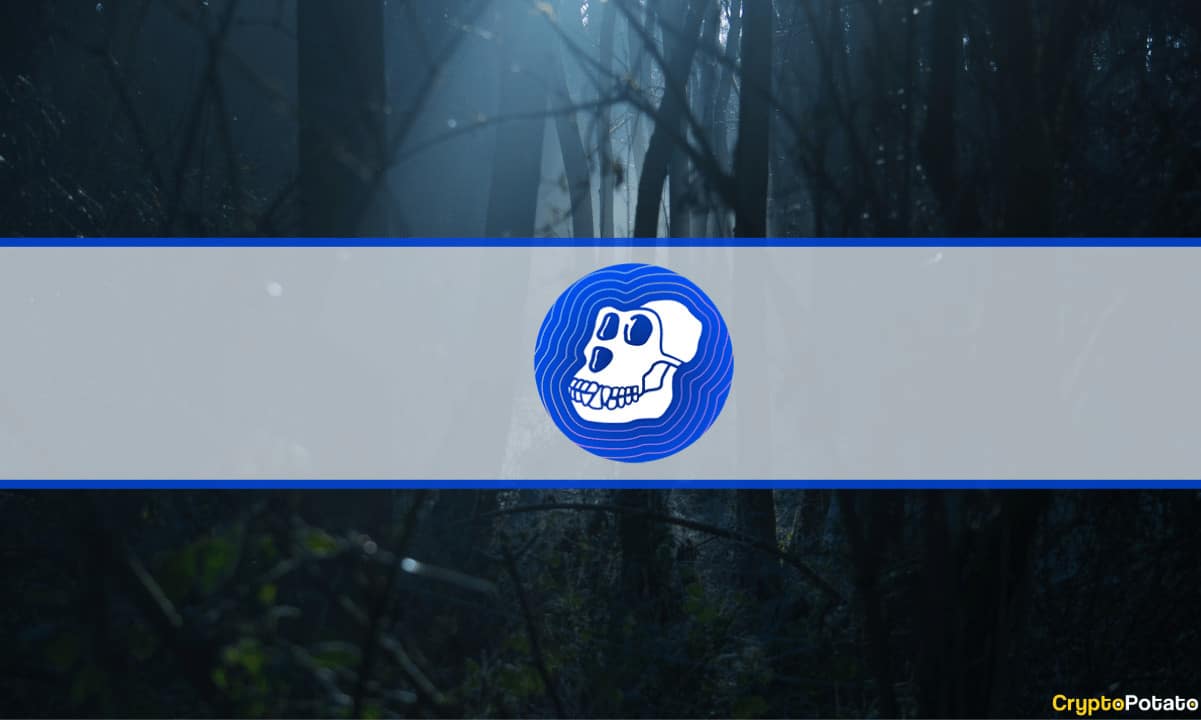 BAYC's Otherside: Nearly $200M Gas Burnt in Hours, ApeCoin Crashes...


The highly-anticipated virtual land sale related to Yuga Labs' metaverse project went live hours ago and affected a large portion of the entire crypto market. The massive demand led to ETH fees worth nearly $200 million, while ApeCoin's price slumped by double digits after the sale. Ever since Yuga Labs, the creators of popular NFT projects such as Bored Ape Yacht Club, announced the metaverse project Otherside, the anticipation for the actual sale was soaring. This led to a substantial price increase for BAYC's native coin - ApeCoin - as the organization said it will be used to purchase virtual land. Somewhat expectedly, APE charted an all-time high just a few days before Yuga Labs' sale went live. Hours ago, the sale indeed went live and caused massive disruptions for the Ethereum network - the blockchain that it's built on. Data from Etherscan shows that users have paid almost 64,000 ETH in fees, equaling over $175 million, in the past 24 hours in relation to Otherside. Will Papper, the co-founder of Syndicate DAO, said the contract had 'nearly zero gas optimizations' and provided a few 'tricks' that could have 'saved many millions.' The ERC721Enumerable extension is mostly unnecessary. In the majority of cases, tracking ownership on-chain is not useful. Why? You can just grab the data off-chain on the front-end and pass it into smart contracts instead! Every front-end is able to handle this easily. — Will Papper ? (@WillPapper) May 1, 2022 Yuga Labs also addres...
---
Weekend Watch: BTC Below $40K, ApeCoin Soars 14% Ahead of Otherside Sale


Bitcoin failed again at overcoming $40,000 and has returned to even below $39,000. The majority of the altcoins are also in the red once more, but ApeCoin continues to defy the odds ahead of its highly-anticipated Otherside sale. Bitcoin Struggles Below $40K On April 25, bitcoin initiated an impressive leg up, adding nearly $3,000 in hours. Consequently, the asset spiked to almost $41,000 after its recent nosedives. However, this price increase was short-lived as the bears pushed the cryptocurrency south again. Moreover, this decline was even more violent, and BTC found itself trading below $38,000 for the first time in over six weeks. Bitcoin reacted well at this point and bounced off towards $40,000. It even briefly exceeded that level, but the overall bearish sentiment in the crypto market drove it south once more. As of now, BTC trades below $39,000, and its market capitalization has declined well beneath $750 billion. BTCUSD. Source: TradingView ApeCoin Defies Market Sentiment The altcoin space has also not enjoyed the past several days and the predominantly red landscape now only confirms this. Ethereum touched $3,000 a few days ago but failed to remain there. It fell to $2,900 yesterday, and a 3% decline since then has driven the second-largest crypto to just over $2,800 as of now. Binance Coin (-2%) is just under $400, while Solana has dumped well below $100 after another 3.5% daily decrease. Ripple, Terra, Polkadot, Cardano, Dogecoin, and Shiba Inu are also in the re...
---
Finder's Experts Predict Apecoin Will End 2022 at $27 per Token, 7...


On April 28, 2022, the crypto asset apecoin tapped an all-time high (ATH) tapping $26.70 per unit and the digital currency has taken the 25th largest market capitalization among 13,371 cryptocurrencies. The same day, the product comparison platform Finder published its prediction report that covers apecoin's market performance and Finder's surveyed panelists predict apecoin will end the year at $27 per unit. Finder's Experts Predict Apecoin's Future Value This week finder.com published a new prediction report that polled 36 financial technology (fintech) specialists in order to forecast the future price of apecoin (APE). The digital currency has made waves in recent times and has propelled itself to the 25th largest market capitalization position as of April 28. Furthermore, APE reached an ATH on Thursday, skyrocketing to $26.70 per APE. However, APE has shed roughly 15% since the price high. Finder's poll predicts APE will reach $27.70 per coin by the end of 2022, and by the end of 2025, APE will be $25. 50% of the panel says it's time to sell APE, 33% of the 36 fintech specialists insist people should hold apecoin, and 17% say people should buy. Three-quarters of all the panelists believe apecoin (APE) is simply another meme coin asset like DOGE or SHIB. The fintech lecturer at Swinburne University of Technology, Dimitrios Salampasis, is very bullish about APE and thinks it could reach $45 by the year's end. Although, Salampasis believes APE will only be worth $10 by 2030....
---
Bitcoin Eyes $40K, BAYC's ApeCoin Soars 8% to New ATH (Market Watc...


After charting a new six-week low beneath $38,000, bitcoin reacted well and added almost $2,000 in 24 hours. A few altcoins have also recovered some ground following the latest correction, and ApeCoin stands out once more. BAYC's native asset marked a new all-time high above $20. Bitcoin Eyes $40K The past several days were quite volatile for the primary cryptocurrency. It all started on April 25 when it found itself trading at just over $38,000, but the bulls stepped up and pushed it north. As a result, BTC skyrocketed by almost $3,000 in hours, reclaimed $40,000, and even came close to $41,000. As the bulls were preparing for another run-up, the landscape changed. Instead of heading further north, bitcoin started to lose value somewhat rapidly and lost all of its recent gains. Furthermore, this time, it fell below $38,000 for the first time since mid-March. After marking this multi-week low, BTC bounced off and jumped above $39,000. As of now, it sits close even to $40,000 but has not challenged that level yet. Consequently, bitcoin's market capitalization has also recovered some ground and sits at $750 billion. BTCUSD. Source: TradingView ApeCoin Sees New ATH The altcoins went through a similar rollercoaster in the past few days, but most are slightly in the green today. Ethereum, for instance, experienced a drop from $3,100 to $2,800 in a matter of days. As of now, the second-largest crypto trades above $2,900 after a minor daily increase. Binance Coin has als...
---
ApeCoin (APE) Is Now The Biggest Metaverse Token, Edging AXS, MANA, SAND


The metaverse is a new type of digital reality that incorporates elements of social networking, augmented reality, blockchain technology, and cryptocurrencies. Cryptocurrency might be a perplexing subject to grasp. Many people believe the industry is untrustworthy and view investing as a gamble. Nevertheless, this fast expanding industry uses vast sums of money. Large investments may yield large returns, and 2018 has been a banner year for practically every major cryptocurrency and its supporters. Among the major cryptocurrencies, ApeCoin (APE) is making significant progress in the sphere of the metaverse. ApeCoin rose higher on Wednesday morning, increasing 7% to $19.10, taking its seven-day gain to almost 22%. This comes less than a week after Yuga Labs, creator of the Bored Ape Yacht Club, announced the opening of its Otherside Metaverse on Saturday. Suggested Reading | Metaverse Tokens On Overdrive, Outpace Bitcoin And Ethereum ApeCoin Beats MANA, SAND, AXS Since then, APE has surpassed Decentraland's MANA, The Sandbox's SAND, and Axie Infinity's AXS to become the largest metaverse token by market valuation. This is a significant step forward for the BAYC NFT collection in light of recent controversy surrounding its legal cases. The BAYC collection is one of the most renowned in history. There are 10,000 Bored Ape NFTs, according to the NFT market OpenSea. Crypto total market cap at $1.78 trillion on the daily chart | .com The current floor price of the Bored Ape collect...
---
While Apecoin Reaches New Price Highs, Data Shows Top 100 APE Holders Co...


During the last two weeks, statistics show the new crypto asset dedicated to the Bored Ape Yacht Club community (BAYC), apecoin (APE), has climbed more than 50% against the U.S. dollar. A few days ago, apecoin tapped an all-time high at $17.30 per unit and the crypto asset is now the 32nd largest in terms of market capitalization among 13,691 other cryptocurrencies. Data also shows out of the 48,570 APE holders, there's a large concentration of apecoin whales.A Large Concentration of Apecoin Whales The BAYC-infused apecoin (APE) has been a popular crypto project ever since the coin project was introduced and millions of coins were airdropped to NFT holders. More specifically, the holder's NFTs derived from the BAYC, Mutant Ape Yacht Club (MAYC), and Bored Ape Kennel Club (BAKC) collections. According to statistics, the initial airdrop aimed to distribute 150 million APE and to date, 140,725,540 APE has been claimed. Data shows there's 284,843,750 APE currently in circulation among 48,570 APE holders. Looking at the apecoin (APE) rich list via coincarp.com shows that out of all the APE in circulation, there's a large concentration of apecoin whales. For instance, the top ten APE holders custody 9.16% of the 284.84 million APE in circulation, which equates to 26,091,687.5 apecoin. The top 20 holders currently have 14.16% of the APE in circulation under their control which is 40,333,875 APE. Data further shows the top 50 APE holders command 29.16% of the APE in circulation, whi...
---
Bitcoin Taps 9-Day High, BAYC's ApeCoin Soars 30% (Market Watch)


Following yesterday's recovery, bitcoin kept climbing in the next 24 hours and touched a 9-day high at just over $41,500. While most altcoins have calmed today, some, such as Solana, Terra, and Polkadot, marked substantial gains. Nevertheless, APE is the most significant gainer. ApeCoin Steals the Show The altcoins experienced enhanced turbulence on Monday when the entire market was covered in red. Yesterday was recovery time, and most have remained at a similar position or even increased. Ethereum found itself trading at $2,900 during the correction earlier this week but reclaimed $3,000 yesterday and now sits around $3,100. Binance Coin and Ripple are just slightly in the red and sit at $420 and $0.75, respectively. Cardano, Avalanche, Dogecoin, and Shiba Inu have marked minor daily increases. Solana, Terra, and Polkadot are all up by more than 5%. As a result, SOL trades at $107, LUNA at $95, and DOT at $19. BAYC's recently-launched native coin – ApeCoin – is today's best performer. The asset has soared by over 30% and currently sits above $16. The crypto market cap is up by about $40 billion in a day and is well above $1.9 trillion after dropping below $1.8 trillion two days ago. Cryptocurrency Market Overview. Source: Quantify Crypto Bitcoin's Recent Local Peak BTC's weekend was quite calm after the asset failed to breach $42,000 on Friday. It had gone down to around $40,000 and spent almost 48 hours hovering above that line. How...
---
Nexo Integrates ApeCoin (APE) Into its Yield Platform


The cryptocurrency company offering loans and daily digital asset earnings will integrate ApeCoin into its platform. The firm promised a yearly ROI of between 7-12%, depending on the customers' loyalty tier. Nexo Integrates ApeCoin The press release seen by CryptoPotato reads that Nexo wants to capitalize on Yuga Labs' (the entity behind BAYC) future plans by introducing the recently-launched cryptocurrency to its yield platform. Depending on the loyalty tiers, users will be able to get up to 12% ROI on the amount of APE they have deposited on Nexo. All rates are as follows: Platinum: Maximum rate – 12%. Standard rate – 9%. Gold: Maximum rate – 10%. Standard rate – 8%. Silver: Maximum rate – 8.75%. Standard rate – 7.5%. Base: Maximum rate – 8%. Standard rate – 7%. ApeCoin is already available on Nexo, and users can buy, top-up, earn on, swap, and borrow against. Upon purchasing the asset, the firm promised to give up to 0.5% cashback on each transaction. It also said it wouldn't charge any fees when transferring APE to the Nexo platform. Nexo has enabled six trading pairs for APE, including against BTC, USDT, USDC, USDx, EURx, and GBPx. ApeCoin's Birth and Ascent The Bored Ape Yacht Club became arguably the most talked-about and popular NFT collection, with various celebrities purchasing such digital collectibles and putting them as Twitter profile pictures. Some of those names include the legendary hip hop artist - Eminem, te...
---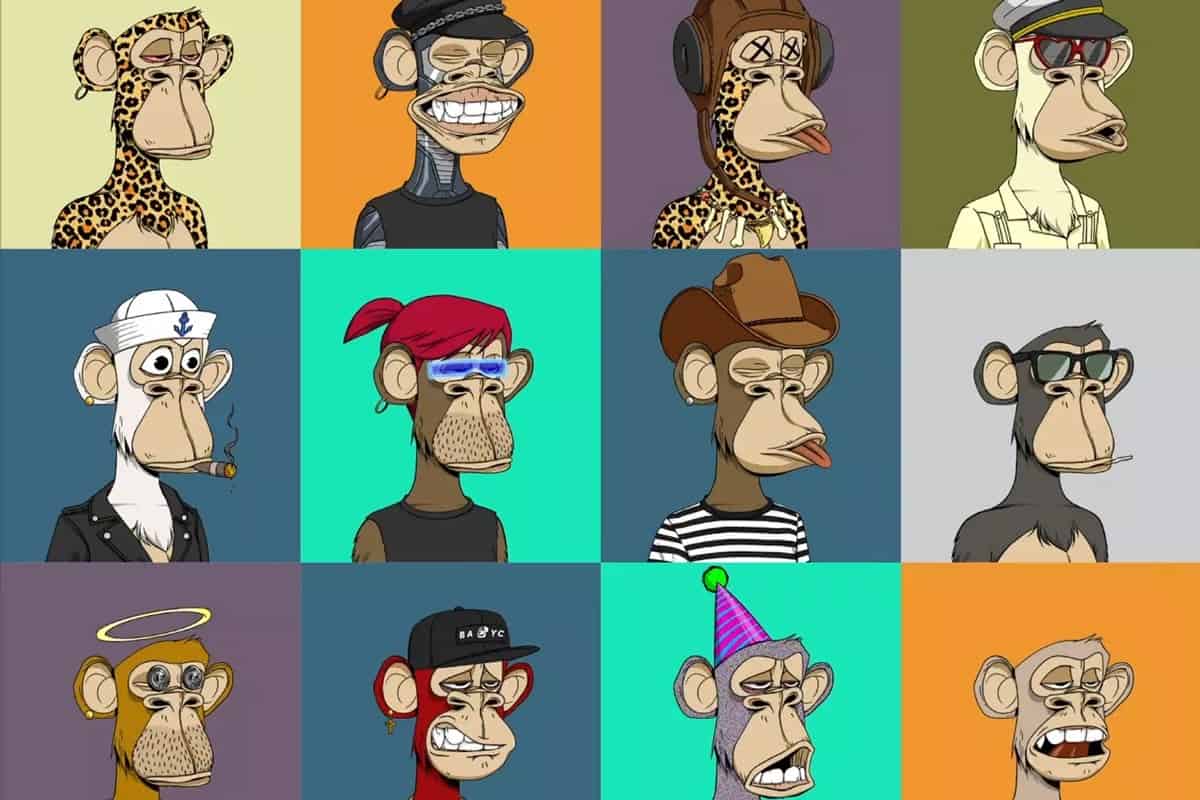 ApeCoin Becomes The Most Traded Token Among Ethereum Whales


Talking about NFT is talking about the Bored Ape Yacht Club (BAYC) collection, which has provided 145,000%+ profits for anyone who bought at the minimum price less than a year ago. And a similar thing is happening with its new token Apecoin. ApeCoin (APE) has become the most traded token by Ethereum whales over the past 24 hours, reaching a holder count of over 36,500 wallets just 6 days after being listed on the largest cryptocurrency exchanges. This means that the bet on APE is as important as the one on the NFT collection per se. Apecoin Data. Image Whalestats Why Has ApeCoin Been So Successful? As CryptoPotato recently reported, APE Coin is the native cryptocurrency of the BAYC ecosystem. Since its launch, each BAYC holder was awarded 10,094 APEs ($128,000) for each NFT they held as a reward. Those with a Mutant Ape (MAYC) received 2,042 APEs ($26,068). In other words, they rewarded their buyers' loyalty by giving them 62% of the total supply of APE tokens. Introducing ApeCoin ($APE), a token for culture, gaming, and commerce used to empower a decentralized community building at the forefront of web3. — ApeCoin (@apecoin) March 16, 2022 On the other hand, Yuga Labs, BAYC's parent company, will keep a total supply of 16% to continue developing new products and tools such as the game 'Otherside,' which is expected to be launched by the end of 2022. In addition to this and thanks to their social media fame, Yuga Labs has obtained the rights for two of the most iconic...
---
ApeCoin Price Declines Regardless of Time's Announcement Of Using ...


ApeCoin, the most recent and headline-making crypto project that surmounted unbelievable leaps within the first few days of its launch, has begun experiencing a steady low. Regardless of the adoption of APE tokens by whale traders and investors within its first days, ApeCoin has struggled to bounce back to the limelight. The coin experienced a two-digit loss overnight. This is even happening notwithstanding the recent announcement by Times Magazines about the collaboration with the ApeDAO team to integrate APE coin as a payment option. ApeCoin Price Struggling To Rise Again The ETH-based NFT utility token-ApeCoin-was trading at an All-Time-High price of $17.81 on Friday 18th March, close to the coin's listing price of $20, almost three days ago. After then, ApeCoin has seen a double-digit decline. Suggested Reading | Fiat – Not Crypto – Still The Top Choice For Financial Crimes, US Treasury Says It's worthy to note that the NFT token is available for purchase at major crypto exchanges like FTX, Binance, Gemini, Coinbase, eToro, and several other leading exchanges. Their notable reason is that the coin emerges as the most purchased NFT token among ETH whales. They have accepted the token and even listed it on their crypto marketplaces. Crypto market is thriving | Source: Crypto Total Market Cap on TradingView.com Amazingly, ApeCoin has arisen as Ethereum's most traded NFT token and even ranked among the top 5 purchased coins in the last 24 hours....
---
Bitfinex Derivatives lists perpetual swaps for ApeCoin (APE) and Gala (G...


Bitfinex Derivatives, a derivatives platform accessible through crypto exchange Bitfinex, today announced the launch of perpetual swap contracts for ApeCoin (APE) and Gala (GALA). Settled in Tether tokens (USDt), with up to 100x leverage, APE and GALA perps are now live. "We're delighted to announce the addition of ApeCoin and Gala to the growing portfolio of perpetual swaps available to trade on the exchange. We anticipate great interest in these products, particularly among funds and professional investors for hedging purposes and to manage risk." - Paolo Ardoino, CTO at Bitfinex Derivatives GALA is the native token of Gala Games, a blockchain-based gaming platform. APE is an ERC-20 governance and utility token used within the APE ecosystem, a web3 culture platform focused on art, gaming, entertainment, and events. The post Bitfinex Derivatives lists perpetual swaps for ApeCoin (APE) and Gala (GALA) appeared first on CryptoNinjas.
---
Biggest Movers: Apecoin up Nearly 100% on Second Day of Trading, AAVE, H...


On its second day of trading, APE rose by nearly 100% and is up over 1,200% in the last two sessions. Although gains were significantly more muted, AAVE and HNT also climbed higher to end the week. AAVE Although APE was undoubtedly today's biggest mover, there isn't much to discuss in the way of technical analysis, due to it only being in circulation for less-than 48-hours. As such, AAVE takes this honor by default, as its price climbed by over 10% during today's trading session. Following a low of $142.83 on Thursday, AAVE/USD rose to an intraday high of $159.78, which is its highest level since February 17. This high came as prices broke out of the recent resistance level of $149.00, following five consecutive days of gains. As a result of this streak, the 14-day RSI has risen to a high of 65 for the first time since December, meaning that AAVE is now overbought. Should this momentum continue despite its current position, we could see prices targeting the $192 level next. Helium (HNT) Despite trading within a long-term descending triangle, HNT has now risen for five consecutive sessions, and is up nearly 6% today. As of writing this, HNT/USD rallied to an intraday peak of $24.22, following a low of $19.02 to begin the week. This comes as trades moved the price away from support of $20 on Monday, to now trading at a 17-day high. As a result of these gains, price strength has climbed to its highest level since early February, with the RSI now hitting a high of 54.74. Lo...
---
Bored Ape Yacht Club's Apecoin DAO Airdrops Millions of Apecoins t...


During the last 24 hours, the cryptocurrency community has been discussing the launch of a new token called apecoin (APE), released by the newly-formed Apecoin DAO. At launch, the token exchanged hands for $10.36 per coin, but dropped more than 40% to $6.21. Since the token's all-time low and Bored Ape Yacht Club (BAYC) owners getting a sizable airdrop, the price of APE moved closer to the price it saw when it first came out.Apecoin DAO Airdrops Tokens to NFT Owners, Forms the Ape Foundation There's a new crypto token among the 13,243 cryptocurrencies in existence and it's already positioned itself in the top 100. Apecoin (APE) was launched after the creation of a decentralized autonomous organization called Apecoin DAO, initiated by the firm Yuga Labs. According to the non-fungible token (NFT) startup, the Apecoin DAO will be managed by council members. Additionally, the formation of an Ape Foundation has been constructed in order to help manage the DAO's governance process. 'Apecoin is owned and operated by the Apecoin DAO, a decentralized organization where each token holder gets to vote on governance and use of the Ecosystem Fund,' the social media account dubbed Apecoin noted on Wednesday in a Twitter thread. 'Holding apecoin is the only requirement for membership in the Apecoin DAO. The DAO is supported by Ape Foundation, which was created to act as the legal steward of apecoin and administer the decisions made by the Apecoin DAO community. (Basically someone needs to ...
---
Bored Ape Yacht Club (BAYC) Floor Price Skyrockets Above 100 ETH on ApeC...


The team behind the Bored Ape Yacht Club outlined plans to launch a new native token, ApeCoin, which will be distributed among owners of such NFTs. Shortly after the announcement, the floor price for BAYC NFTs skyrocketed to above 100 ETH. ApeCoin (APE) was announced yesterday, and the team described it as a "token for culture, gaming, and commerce," which could be used to "empower a decentralized community building at the forefront of Web3." A decentralized organization called ApeCoin DAO will be behind the coin, and every holder will be able to vote on the governance and use of the Ecosystem Fund. The team noted that holding APE will be the "only requirement for membership in the ApeCoin DAO." BAYC NFT holders, some of which include prominent names like Neymar and Eminem, will receive a certain portion of the total supply in the form of an airdrop. The airdrop claim consisting of 15% of the total supply of ApeCoin will be made available to @BoredApeYC NFT holders (Bored Apes and Mutant Apes, as well as #BAKC dogs paired with either #BAYC or #MAYC). — ApeCoin (@apecoin) March 16, 2022 As the anticipation for the launch of the token grew, investors rushed to purchase BAYC NFTs to receive the new coin. Consequently, the floor price skyrocketed, as shown by CoinGecko. It went from 92 ETH to nearly 107 ETH in just a day. From a USD perspective, this means that the floor price is now almost $300,000.
---
More ApeCoin (

#APE

) News