| | | |
| --- | --- | --- |
| | Ankr Network | #ANKR |
---
| | | | | |
| --- | --- | --- | --- | --- |
| ANKR Price: | $0.028 | | Volume: | $24.1 M |
| All Time High: | $0.23 | | Market Cap: | $0.3 B |
---
---
| | | | | |
| --- | --- | --- | --- | --- |
| Circulating Supply: | 9,996,232,712 | | Exchanges: | 41 |
| Total Supply: | 10,000,000,000 | | Markets: | 62 |
| Max Supply: | 10,000,000,000 | | Pairs: | 49 |
---
---
---
The price of #ANKR today is $0.028 USD.

The lowest ANKR price for this period was $0, the highest was $0.028, and the current live price for one ANKR coin is $0.02783.

The all-time high ANKR coin price was $0.23.

Use our custom price calculator to see the hypothetical price of ANKR with market cap of BTC or other crypto coins.
---
---
The code for Ankr Network is #ANKR.

Ankr Network is 3.9 years old.
---
---
The current market capitalization for Ankr Network is $278,215,213.

Ankr Network is ranked #129 out of all coins, by market cap (and other factors).
---
---
The trading volume is large during the past 24 hours for #ANKR.

Today's 24-hour trading volume across all exchanges for Ankr Network is $24,068,224.
---
---
The circulating supply of ANKR is 9,996,232,712 coins, which is 100% of the maximum coin supply.
---
---
---
---
---
---
---
---

Ankr Becomes One of the First Sui Blockchain Connection Providers


Ankr is one of the first Web3 infrastructure providers to introduce a new RPC service for the highly anticipated blockchain Sui! This service is now available for the Sui testnet and will be extended to a mainnet connection as soon as it is live (estimated early 2023). It is also compatible with the Sui SDK, enabling more streamlined development. As an initial RPC infrastructure provider, Ankr will offer a connection that removes the need for developers and projects to run Sui nodes themselves with a gateway for instant communication with the network. The Sui "smart contracts platform" and Layer-1 blockchain from Mysten Labs will bring new tech and scalability benefits to Web3 developers so they can build applications with the ability to reach billions of new users with an improved Web3 experience. This is great news for developers looking to get the jump on building on top of Sui for secure, scalable, and user-friendly dApps! You will soon be able to access endpoints for the Sui Testnet and Mainnet with free Community or pay-as-you-go Premium RPCs, make request calls, and receive information returns that are identical to the results you would get by running a Sui full node/RPC server yourself. Once the Sui mainnet is fully released, Ankr will add support for it with additional docs, features, and tools to help our Web3 devs streamline building. — What is the Sui Blockchain? - Sui is a Layer-1 chain created by former...
---

How Blockchains Increase Trust in Voting & Elections


Web3 technology is the solution to the current inefficiencies in outdated voting systems. Watching the World Series last night, I couldn't help but notice the number of political advertisements on display. Of course, we expect this as we enter the home stretch of midterm elections in the United States, where Democrats and Republicans flood the airwaves. Both sides feel the need to portray opponents in a negative light to capture the hearts of the American people. During these commercials, I wondered why people often think voting is a chore and, more importantly, why the results inevitably lead to a less-than-ideal outcome for everyone. Many Americans feel a sense of disenfranchisement and jadedness when the election season begins. Elections should empower people to create change that will better serve our country. There are various reasons for these sentiments — one of which is the technology associated with the voting process. While much of the world has become digitalized through technological advancements, the voting system has failed to adapt. The failure to create foundational change in the system can lead to mistrust in the processes and outcomes. For a country to be a democracy, we must be able to trust the democratic process of electing public officials. We must update our democratic process with new technologies focusing on trust and transparency. Problems with the American Voting System I'm a web3 product...
---

Ankr AppChains Latest Update — Chainscanner


AppChains Latest Update — Chainscanner - — Empowering consumers to interact with decentralized apps and their underlying blockchains.. — What would happen if interacting with Web3 and blockchain technology was as simple as browsing the web (and its apps) on your phone or computer? What if looking at the implementation layer (the building blocks) of Web3 no longer required deciphering lines of code — but could be viewed on an easily understandable user interface? With improvements like this, blockchain technology could deliver information and insights to more users without the current technical barriers to entry. Our latest AppChain feature launch, Chainscanner, provides insights into Web3 and its decentralized applications (dApps) while making them accessible to all consumers, regardless of technical background. Chainscanner is a first-of-its-kind blockchain data platform and is the face of Ankr AppChains, our end-to-end infrastructure solution which creates application-specific blockchains for dApps. Exploring Chainscanner empowers Web3 consumers to look under the hood of Ankr's AppChains to view all relevant user insights. Additionally, consumers can participate beyond the application level to truly benefit from the unique aspects of Web3 — such as co-ownership, shared rewards, and democratized decision-making. The new Chainscanner platform allows users and developers to seamlessly interact w...
---

Introducing Chainscanner


An all-in-one platform for interacting with application-specific blockchains.. — Application-specific chains (AppChains) are providing a new way to solve the scalability challenges of blockchain technology. With a dedicated blockchain serving each application in some of the most popular ecosystems like Binance, Polygon, and Avalanche, we can provide a Web3 experience with much higher levels of performance, usability, and interoperability. This is already opening opportunities for Web3 developers to build extremely customizable blockchains that are uniquely suited for their applications. However, once these AppChains are built, they need to accommodate a growing user base with a platform that allows users to easily access all the tools they are used to having at their disposal in Web3, such as block explorers and governance portals. This is why Ankr has just released Chainscanner, a new platform that combines all of the critical features that will provide a seamless UX for AppChain users. Chainscanner includes everything users will need to connect with their desired blockchains while learning about new applications and games that catch their interest. — What is Chainscanner? - Chainscanner is an all-in-one platform for application-specific blockchains that provides a central hub where AppChain developers and users alike can view important data and interact with their desired AppChains. Chainscanner is a part of Ankr...
---

All About Ankr's New Aptos Mainnet RPC


Start building on the new Aptos Mainnet with instant RPC access just released on October 17!. — It's Aptos Autumn, and Ankr has just released the mainnet RPC connection for the Aptos blockchain! This is exciting for developers that need a gateway to build on the new ecosystem. Right now, anyone can access the mainnet RPC (remote procedure call) endpoint right away on the Ankr Network RPC platform that provides a connection to 28 different blockchains and testnets. Make your first call to the Aptos chain now! No signup, login, or any other steps are required to use the endpoint below: rpc.ankr.com Projects that want more capabilities from the RPC service, like unlimited daily Aptos requests, can sign up for a Premium account and pay as they go flexibly for the requests they make — no monthly subscriptions or overpayment. Aptos Autumn is Here — What Projects Are Already Building On Aptos? - Before Aptos had even launched their mainnet on Monday, there were already over 100 projects in development. Aptos has attracted a variety of DEXs, DeFi protocols, bridges, launchpads, NFT projects, social platforms, wallets, and much more. See all the projects currently building on Aptos here. — What's the Big Buzz Around Aptos? - There has been a lot of noise surrounding Aptos due to attractive upgrades in how building on the blockchain works. With the new Move programming language, developers can build sma...
---

Ankr Leading the Way With Aptos RPC Service


Start using the Aptos Testnet with Ankr's new RPC — now live!. — Ankr is introducing yet another RPC service for the new blockchain Aptos, becoming one of the first major infrastructure providers to do so. Aptos is the much-anticipated network that will bring new tech and scalability benefits to Web3 as devs building on their testnet have already witnessed pushing TPS of 160,000 thanks to promising upgrades like their parallel execution engine, Block-STM. Great news for developers looking to get the jump on building on top of Aptos for safe, scalable, and upgradable dApps! You can now access Aptos Testnet Community and Premium RPCs, make request calls, and receive information returns that mirror the results you would get by running an Aptos full node yourself. Once the Aptos mainnet is released, Ankr will add support for it with additional docs, features, and tools to help streamline building for our Web3 dev community. — What is the Aptos Blockchain? - Aptos is a layer-1 chain developed by former Meta team members who had developed the Diem project before it was halted. Aptos's novel technology upgrades and the team's pedigree have landed it substantial funding already secured from companies like Coinbase, a16z, and FTX, along with much hype from the Web3 builder community. The Aptos whitepaper cites several important benefits for Web3 development, such as: Using the Move language for fast and secure...
---

Trustless Liquid Staking: Removing Intermediary Risk With SSV Technology


The many components of liquid staking can be a lot to take in if you're new to DeFi. So a good rule of thumb is; that the more transparency and trustlessness, the better. In light of this, Ankr is teaming up with SSV.network, an Ethereum Foundation project, to implement Distributed Validator Technology into the Ankr Liquid Staking protocol. Throughout this article, we'll explore what this means for you as an Ankr user, our product roadmap, and the implications of this new technology to the Ethereum ecosystem. This article builds off of our previous post Ankr-SSV Partnership: A Step Closer to Trustless ETH Liquid Staking, which introduces SSV technology, discussing how it works and relates to staking. — What Does Fully Trustless Mean? - Binance wrote in a recent article, "[h]owever, trustless systems have the potential to redefine economic interactions by allowing people to place trust in abstract concepts rather than institutions or other third parties." Which helps us understand where the trust is placed. At the end of the day, there isn't a system in existence that is entirely trustless. Trust is always present in one form or another; the question is, where do you put your trust, and how do you measure that trust? If you're heavily participating in the TradFi processes, you can see that your trust is entirely placed in the hands of the centralized organization/bank. Therefore, if that organization fails,...
---

Introducing BNB Application Sidechains Relay Hub


A trustless bridge framework for creating interoperable app-specific blockchains on BAS and beyond.. — Application-specific blockchains (app chains) have been the most interesting and promising scaling solution of 2022, with many wondering if they are the final puzzle piece needed to have extremely scalable web3 applications. Currently, app-specific chains are possible to build on ecosystems like: BNB Application Sidechains (BAS), Polygon Supernets, Avalanche Subnets, Ankr is currently helping Web3 projects build app chains on any one of these ecosystems with our end-to-end Ankr App Chains service. But more than that, we are helping blockchains like the BNB Smart Chain, Avalanche, Polygon, and others architect their app chain (sidechain) frameworks for the most high-performance solution for scaling possible. Ankr is uniquely positioned to help build and bring new app chains to market due to our involvement in engineering the framework for them. Earlier this year, Ankr worked closely with the BNB Smart Chain team to release the first BNB Smart Chain Application Sidechain (BAS) testnet that led the way for the mainnet launch, which is bringing several advantages to the ecosystem. — BAS & Other App Chain Ecosystem Advantages - — Super-Scalable - App chains can process more transactions faster and more affordably than congested Layer-1 blockchains as they have dedicated resources serving only one app. On a ...
---

The Ethereum Merge: Everything You Must Know


For quite some time, the term 'Merge' has piqued the interest of many in the crypto community. The Ethereum Merge has been a subject on the lips of important players in the crypto sector, and many have given their thoughts and viewpoints on one of the most significant moves in the short history of blockchain technology. — What Exactly Is The Ethereum Merge? - On September 14, 2022, the Ethereum blockchain will move from proof-of-work (PoW) to proof-of-stake as its consensus method (PoS). Vitalik Buterin, the inventor of Ethereum, pondered this upgrade in public blogs during Ethereum's ICO in 2014, far before the network's debut in July 2015. The testnet for the upgrade went live at the beginning of May 2019, and the new 2.0 chain began operating in parallel in December 2020. Since then, frequent delays have dimmed enthusiasm, despite the fact that Ethereum has successfully surmounted more testing obstacles. PoS works when validators "stake" the native cryptocurrency of the blockchain network by depositing it into a private smart contract. Then, random validators are chosen to verify each new block and receive the delegated reward. — From ETH 2.0 → The Merge - The Merge is part of what was formerly known as "ETH 2.0," a series of improvements that restructure the fundamental aspects of the blockchain. And it's considered phase two of Ethereum's multi-part upgrade, to improve scalability, secu...
---

Ankr Heading To Binance Blockchain Week Paris!


Ankr is a proud infrastructure partner and a key contributor to the BNB ecosystem as Binance Labs recently made a strategic investment in our company — one of the reasons we couldn't be more excited to meet up in Paris for the Binance Blockchain Week Paris 2022 conference running next week from September 14-16. Check out what we'll be up to during our time in Paris below! If you still need your tickets for Binance Blockchain Week, you can still pick them up here. — Don't Miss Ankr's Booth and Workshop! - You might already be familiar with some of our team members attending Binance Blockchain Week Paris. Filipe Goncalves: Liquid Staking Composability & DeFi Workshop Ankr's Head of DeFi will showcase how Ankr Staking is building the future of composable DeFi protocols with liquid staking powering innovative DeFi rewards structures. When: Sept. 15th at 12:30–13:00 Where: Palais des Congrès de Paris (level 1) If you are interested in the future of DeFi, you will not want to miss this workshop! Ankr's booth will be located in the main area with all others — stop by and say hi to the Ankr team and catch a photo op, live chats, interviews, and more! View the full BBW schedule here. — Liquid Stake Your BNB, Earn More Rewards in DeFi - Stake BNB and seven other assets on Ankr Staking while maintaining liquidity so you can boost your earnings in DeFi. — Build Bold With the Fastes...
---
---
---
BNB Chain-Based Defi Protocol Ankr Suffers Major Exploit


Decentralized Web3 infrastructure provider Ankr has become the latest victim of a hacking attack targeting the defi space. The perpetrators who hit the platform were able to mint and steal a massive amount of tokens in a multimillion-dollar exploit.Defi Protocol Ankr Hit by Unlimited Mint Bug Exploit Worth Millions Ankr, a decentralized finance (defi) protocol based on Binance's BNB Chain, has been exploited by a hacker who apparently used an unlimited minting bug. On-chain analysts broke the news on social media and the attack, which occurred on Dec. 1, was confirmed by Ankr. On Friday, the Web3 infrastructure provider admitted on Twitter that its aBNB token had been exploited and announced it's working with exchanges to suspend trading. In a follow-up tweet, it also insisted that all underlying assets on Ankr Staking are safe and infrastructure services unaffected. Our aBNB token has been exploited, and we are currently working with exchanges to immediately halt trading. - Ankr (@ankr) December 2, 2022 Initial reports by blockchain security company Peckshield revealed the unknown attacker had been able to mint and dispose of approximately 10 trillion aBNB. It also found that some of the stolen funds had been transferred to the Tornado Cash mixer. A portion was bridged through Celer and Debridgegate to ethereum. On-chain analysis firm Lookonchain said the exploiter minted 20 trillion tokens and dumped them on Pancakeswap, obtaining at least $5 million in the stablecoin USDC...
---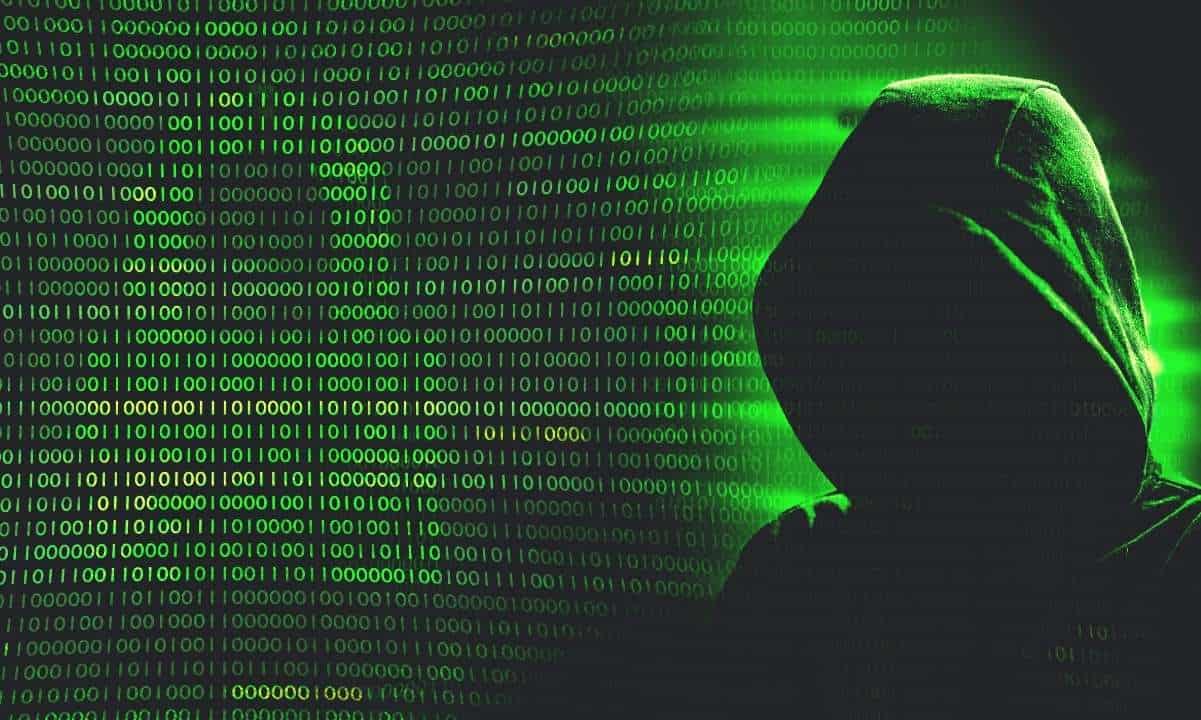 Over $5M Stolen From Ankr Protocol, Binance Pauses Withdrawals


Another multi-million dollar hack has hit the decentralized finance space. The latest victim is BNB Chain-based DeFi protocol - Ankr. Initial reports suggest that a vulnerability in its code that enabled unlimited minting of tokens was exploited. Ankr promptly confirmed the attack and added that it has reached out to other decentralized exchanges urging them to block trading. Tokens will be reissued after it completes assessing the situation. The attack was first detected by blockchain analysis firm PeckShield in the early hours of December 2nd. It revealed that the exploiter was able to mint 20 trillion Ankr Reward Bearing Staked BNB (aBNBc), a reward-bearing token for BNB staked on the protocol. The exploiter minted quadrillions of aBNBc tokens, of which 20 trillion was swapped for BNB. Several services, such as Uniswap, controversial coin mixer Tornado Cash, as well as bridges, were used to obfuscate the trail of ill-gotten funds. The BNB tokens were then swapped for 5 million USDC. Data from CoinGecko show that aBNBc lost all its value after the token was drained from liquidity pools on PancakeSwap and ApeSwap. Ankr issued a statement assuring the community that, 'All underlying assets on Ankr Staking are safe at this time, and all infrastructure services are unaffected. We are currently drafting a plan and we are committed to compensating affected users.' Addressing the hack, Binance CEO Changpeng 'CZ' Zhao said that the crypto exchange has paused withdrawals. The exe...
---
Ankr Becomes One of the First RPC Providers to the Aptos Blockchain


[PRESS RELEASE - San Francisco, United States, 17th October 2022] Ankr, one of the world's leading Web3 infrastructure providers, today announces that it has become one of the first RPC (Remote Procedure Call) providers to Aptos, a safe and scalable Layer-1 blockchain. Developers can now access Aptos Testnet Community and Premium RPCs, make request calls, and receive information returns that mirror the results they would get by running an Aptos full node by themselves. The partnership will enable developers to build safe, scalable, and upgradable dApps on top of the Aptos blockchain. Following this partnership, Ankr is now an RPC provider to 19 blockchains including Ethereum, BNB Chain, Solana, Polygon, and Avalanche. An RPC enables various applications to interact with the blockchain. "Ankr is excited to be an early supporter of Aptos with an RPC that now makes it easy for all developers to start building on the ecosystem. This is just the beginning of Ankr's products for the blockchain that will doubtlessly attract more demand ahead of the much-anticipated mainnet launch." -Josh Neuroth, Ankr's Head of Product Once the Aptos mainnet is live, Ankr will add support for it with additional docs, features, and tools to help Web3 developers streamline building. Aptos is the highly anticipated network that will bring new tech and scalability benefits to Web3. Developers building on the Aptos testnet have witnessed over 160,000 transactions per second ...
---
Ankr Partners with Polygon to Enhance the Web 3 Building Experience for ...


[PRESS RELEASE - San Francisco, United States, 19th September 2022] Ankr, one of the world's leading Web3 infrastructure providers, is thrilled to announce that it has partnered with the decentralized Ethereum scaling platform Polygon to enhance the building experience for Web3 developers who want to create application-specific blockchains with Polygon Supernets. Powered by the modular blockchain stack Polygon Edge, Supernets is EVM-compatible, interoperable, highly performant, and customizable. It gives developers the ability to have a custom decentralized network without the hassle of maintaining blockchain infrastructure. Supernets help developers bootstrap decentralized validator sets quickly with Polygon's professional validator partners. Ankr's App Chains is the approved infrastructure vendor for Polygon Supernets. It offers an end-to-end engineering solution that combines the best of security, throughput, and customizability. App Chains enable Web3 developers to easily build custom blockchains uniquely suited to their application. Further improving the building experience for developers are the premium tools and services that Supernets provide. "To drive Web3 mass adoption, we must provide consumers with a better UX than Web2. Enhancing the UX is possible only by streamlining Web3 development, which is why we're thrilled to partner with Polygon Supernets and provide developers with the necessary infrastructure to build efficiently. Together, Ank...
---
ANKR Gained 12% In The Last 24 Hours. What's Pushing It?


Although it hasn't been easy, the crypto market has been on its recovery journey since mid-July. There have been some rallies that didn't last long, followed by extended periods of pullbacks that caused more panic. So, no one can say what direction to expect in the short term. But while some tokens struggle to remain afloat, others seem to be making positive leaps. At the time of writing, the ANKR has grown to 19.89%, making it to be the best performing crypto among the top 100s by market cap. ANKR/USD 4-Hour Chart Trend This price chart shows the bullish trend for ANKR from August 24 to 25. The MACD line is pushing to cross above the signal line, indicating a bullish trend. Also, ANKR's 14-day RSI is at 61, meaning an imminent move to the overbought region. If the token price climbs from the lower left to the upper right of the chart, it has entered the territory. Once ANKR enters the overbought region, it has sustained its upward price movement for a more extended period with lesser pullbacks. This could happen if the ongoing momentum continues. Currently, the ANKR price stands at $0.04211, a gradual climb from $0.0409 earlier today. If it continues to rally as it is now, the coin price might rise beyond $0.050809, its first significant resistance level before August 25. But if the bullish momentum doesn't last long, ANKR might not recover its August highs of $0.059 soon. ANKR's price is currently trading around $0.04158. | Source: ANKRUSD price...
---
Ankr Receives a Strategic Investment from Binance Labs


Ankr is a well-known Web3 infrastructure provider. In a nutshell, the protocol works in the background, but it makes using decentralized applications, wallets, as well as crypto-based games possible by connecting them to the blockchains that they need to communicate with. Known for its continuous support for the BNB Chain by introducing BNB Liquid Staking, as well as building some of its core infrastructures, including their Erigon upgrade, Ankr has now received a strategic investment from Binance's VC arm - Binance Labs. Binance Labs Invests in Ankr According to a press release shared with CryptoPotato, Ankr has been the recipient of a strategic investment from Binance Labs. The specifics around the total amount invested remain undisclosed. However, the proceeds will be used to double down on its RPC service while also building out its Web3 developer suite. This includes Liquid Staking DK, Web3 Gaming SDK, as well as Application Chains as a Service. Per the release, the protocol is receiving more than seven billion blockchain requests per day across the 18 different blockchains that it hosts RPCs. Speaking on the matter was Ryan Fang, the Chief Operating Office at Ankr, who said: We are very excited to count Binance Labs as a strategic investor. BNB Chain is by far the chain with the highest number of daily transactions and active users. We are commited to support BNB Chain further scale, enhance BNB token utility by enabling DeFi composability using BNB Liquid Sta...
---
Ankr assists its second project in the launch of its own blockchain with...


Ankr, the blockchain infrastructure platform, announced it has now helped the second project launch on BNB Application Sidechains (BAS) — Project Galaxy, a network for developers and organizations to leverage NFTs and digital credential data to build better products and communities on web3. The Ankr platform supported Project Galaxy to create its dedicated 'GAL Chain' that will bring a better experience to everyone using the project to showcase their web3 credentials. Ankr provided the critical node infrastructure and app chain building tools to get them up and running on BAS in record time. What are Ankr App Chains? App Chains are Ankr's scaling solution that combines the best of security, throughput, and customizability. 'Ankr's unique experience in creating the framework for the BAS testnet was instrumental in helping them migrate their operations to a dedicated sidechain. This partnership comes just weeks after we enabled Meta Apes to launch on BAS, the first blockchain game to launch on the new ecosystem. - The Ankr Team Note that the GAL Chain is still on the BAS testnet but will be live soon on the new BAS mainnet. Scalability and Utility for Project Galaxy BNB Application Sidechains are aiding in scalability for decentralized applications. The GAL Chain provides the Project Galaxy development team with enhanced scalability, customization, and control benefits of having their own dedicated blockchain. GAL Chain also creates even more use-cases for Proj...
---
TRON network integrated with blockchain infrastructure provider Ankr


TRON, one of the largest and most popular blockchain ecosystems, has announced that Ankr, a web3 infrastructure platform servicing over 50 blockchains is its new Remote Procedure Call (RPC) partner. TRON's public and premium RPCs can now be accessed on Ankr to create request calls and receive information returns that mirror the results developers get by running a TRON full node. TRON + Ankr Now, Ankr provides a geo-distributed and decentralized TRON RPC, comprised of many independent blockchain nodes running worldwide for low-latency and reliable connections. Ankr's TRON RPCs connect with wallets, command-line interfaces, or dApps with the TRON blockchain. They act as a messenger or blockchain router that relays on-chain information between nodes, dApps, and ultimately end-users. TRON RPC endpoints are a gateway for developers to interface directly with the TRON chain - a portal to communicate efficiently, remotely, and without going through the DevOps of establishing TRON nodes. This partnership also solves some of the issues developers have been encountering, including: Eliminates complex node ops - The Ankr public RPC will remove the need for many developers to set up their TRON node, eliminating hours spent building, calibrating, and fixing node issues. Grants access to advanced tools - Ankr's premium version instantly grants access to the best tools to build applications quickly, including unlimited TRON requests, global node distribution, dedicated TRON endpoints, prio...
---
Ankr Launches New Blockchain Gaming SDK


[PRESS RELEASE - San Francisco, United States, 23rd March 2022] Ankr, The Decentralized Web3 Infrastructure Company, Just Released An SDK That Helps Game Developers Easily Monetize Their Games With Web3 Integrations. Ankr, the established leader in Decentralized Web3 infrastructure and the largest node provider for both Binance and Polygon, announces the much-anticipated launch of a new blockchain gaming Software Development Kit (SDK) – referred to as the perfect gaming recipe – that enables game studios to provide complete Web3 and crypto capabilities in their respective games. Ankr's new Web3 Gaming SDK gives game developers everything they need to create an amazing Web3 game experience, from best-in-class Web3 infrastructure to NFTs, marketplaces, and multi-chain wallet integrations. Launching their Unity Game Engine integrations today, the new Ankr SDK assists game studios by more easily connecting their games to Web3 and allowing any digital file to be minted into an NFT. Integration with current game development environments helps to provide popular features needed to take gaming to the next level with full blockchain, crypto, and Web3 capabilities. Integrates Web3 Wallets Easily Players can connect Web3 wallets effortlessly for excellent UX with in-game transactions. Build Best in Class NFT Monetization Strategies Studios and indie developers can now access easy integrations for minting, renting, and trading NFTs for any assets in a development en...
---
Ankr launches its new crypto cross-chain gaming SDK


Ankr, a multi-blockchain infrastructure provider, today announced it has launched a new software development kit (SDK) that makes it easy for game developers to integrate web3 and crypto capabilities. The new Ankr Unity SDK gives game developers everything they need to create a blockchain-based game, from best-in-class web3 infrastructure to NFTs, marketplaces, and multi-chain wallet integrations. 'Our SDKs help game studios connect their game to web3 on both the popular Unity and Unreal engines (Unreal will be released soon). Save an incredible amount of time with readymade solutions so you can get to market faster.' - The Ankr Team Blockchain, Crypto, and NFT Integrations Ankr's SDK offers all the solutions needed to bring a game full blockchain, crypto, and web3 capabilities. Integrate Web3 Wallets - Let players connect crypto wallets for flawless UX with in-game transactions. Build Best in Class NFT Monetization Strategies - Access easy integrations for minting, renting, and trading NFTs for any assets in a development environment. Optimized for Mobile Web3 - Players get a responsive and enjoyable mobile experience. Create a Seamless Multi-Chain Experience - Have a game detect and connect to multiple chains and switch between them quickly. Launch and Distribute Game Tokens - Create in-game currency and circulate it to players. Different Blockchains to Choose From Build on More Chains: Have a game run on BSC, Ethereum, Polygon, Fantom, Avalanche, and more. Subnet ...
---
More Ankr Network (

#ANKR

) News