| | | |
| --- | --- | --- |
| | Algorand | #ALGO |
---
| | | | | |
| --- | --- | --- | --- | --- |
| ALGO Price: | $0.15 | | Volume: | $29.0 M |
| All Time High: | $3.23 | | Market Cap: | $1.1 B |
---
---
| | | | | |
| --- | --- | --- | --- | --- |
| Circulating Supply: | 7,241,922,167 | | Exchanges: | 44 |
| Total Supply: | 10,000,000,000 | | Markets: | 107 |
| Max Supply: | 10,000,000,000 | | Pairs: | 71 |
---
---
---
The price of #ALGO today is $0.15 USD.

The lowest ALGO price for this period was $0, the highest was $0.151, and the current live price for one ALGO coin is $0.15079.

The all-time high ALGO coin price was $3.23.

Use our custom price calculator to see the hypothetical price of ALGO with market cap of BTC or other crypto coins.
---
---
The code for Algorand is #ALGO.

Algorand is 3.9 years old.
---
---
The current market capitalization for Algorand is $1,092,044,472.

Algorand is ranked #39 out of all coins, by market cap (and other factors).
---
---
There is a large daily trading volume on #ALGO.

Today's 24-hour trading volume across all exchanges for Algorand is $28,991,333.
---
---
The circulating supply of ALGO is 7,241,922,167 coins, which is 72% of the maximum coin supply.
---
---
ALGO is the native coin for the Algorand blockchain.

View the full list of Algorand blockchain tokens.
---
---
ALGO is well integrated with many pairings with other cryptocurrencies and is listed on at least 44 crypto exchanges.

View #ALGO trading pairs and crypto exchanges that currently support #ALGO purchase.
---
---
---
---

Matthew Commons Appointed CFO of Algorand


Accomplished Entrepreneur, Investor and Advisor to the Blockchain Industry brings added depth to support Algorand's future growth BOSTON, Mass., March 1, 2023 — Algorand, the pure proof-of-stake, carbon-negative Layer-1 blockchain network, today announced the appointment of Matthew Commons as Chief Financial Officer (CFO), effective February 22. Commons joins the Algorand Executive Leadership Team with responsibility for all financial matters spanning day-to-day operations, future growth initiatives, and capital management."I have long admired Algorand's technology, and to be able to join at a moment of strategic evolution is incredibly exciting," said Commons. "There are tremendous opportunities for Algorand to extend its leadership across many sectors of blockchain. One of my first priorities will be to help identify strategic growth areas with the leadership team, and then ensure we have the right financial plans in place to go after them." Commons brings more than 20 years of relevant experience to his role. Most recently he was Founder and President of Common Partners, an Executive Advisory firm for several well-known blockchain and FinTech firms. Prior to that he was Co-Founder, CEO and Chairman of Cambridge Blockchain Inc. — a company that built blockchain products for banks and institutions, which he successfully sold in 2020 to Blockchains Inc. Earlier in his career Matthew served as the foun...
---

AMA With Tech Leaders at Algorand Inc.


Tech leaders from Algorand, Inc. recently took part in an engaging Reddit AMA where they answered the Algorand community's burning questions about the network's technology and our development pipeline. The event highlighted the work our tech team is doing to maintain the continued development and improvement of the Algorand blockchain. Here is the abridged version, featuring Algorand Inc.'s talented tech team — Gary Malouf, Head of Engineering; John Jannotti, Head of Applied Research; and Paul Riegle, Chief Product Officer. u/HashMapsData2Value: Why was Go chosen as the language for the official Algorand implementation and not something else (Rust, C++, etc). Was there a particular reason for it? How do you feel about it as Rust has increasingly become the language of choice for many other repos in the burgeoning blockchain and ZKP space? (It should of course be mentioned that half the codebase is composed of C-code with Go wrappers.) Gary: In 2015–2016 when development started, the choice of Go was very clear (you will see this in other blockchains that started being built around this time period). Go provides a strong foundational platform for building on, its well-maintained, and the interoperability with C/C++ makes it a great choice given our cryptography needs. In a recent Twitter Spaces, Gary mentioned low-hanging fruit to reduce Algorand's 3.7-second block time by 0.3–0.5 seconds. u/algonaut999: Ca...
---

ZTLment: Europe's First Payments Institution Built on Blockchain


Q&A with Mads Stolberg-Larsen, Co-Founder & CEO, ZTLment ZTLment, a smart contract software company, celebrated a major milestone in October. It became the first company in Europe to be licensed to operate fully regulated payments on top of blockchain. ZTLment is now approved to use its smart contract software to move euros peer-to-peer on blockchain rails in full compliance. ZTLment's blockchain of choice? Algorand. The regulatory implications of this license are significant, as it shows EU supervisory authorities' willingness to accept blockchain technology. It also opens up countless doors for ZTLment to partner with innovative players within supply chain and trade finance who want to build smart contract workflows. We asked ZTLment Co-founder and CEO Mads Stolberg-Larsen about the path to achieving this milestone, some specifics about the technology, and of course, why Algorand was their blockchain of choice. Tell us more about the license — why is this significant? We have built Europe's first payments institution on blockchain and achieved regulatory breakthrough. Securing licensing means there is an EU supervisory authority recognizing that it is possible to move fiat currency through a decentralized system, and there is end-to-end compliance in regards to the European open banking framework, Payment Service Directive 2 (PSD2). What is your vision? The ultimate goal is to make cross-border trade ...
---

Algorand Chosen as Public Blockchain to Support Digital Guarantees Platform in Italy


BOSTON / MILAN, Dec. 13, 2022 — Algorand Inc., a world leader in Layer-1 blockchain technology, has been selected to be the public blockchain that will support an innovative digital guarantees platform in Italy. The company today joined the Bank of Italy and the Italian insurance authority IVASS, along with more than 30 financial institutions at an event in Milan to illustrate how bank and insurance guarantees can be issued on digital ledger technologies (DLT) also known as blockchain. The event, hosted by CETIF, the Research Center for Technologies, Innovations and Finance of the Catholic University of Milan, will include presentations and live technology demonstrations as part of a three-day forum. CETIF Advisory has been leading an ecosystemic effort to develop a blockchain-based open "Digital Sureties" platform that will serve the needs of Italy's banking and insurance markets. The new platform is expected to become operational in early 2023 and will be the first time an EU Member State enables the use of blockchain technology for bank and insurance guarantees. Algorand is the only public blockchain that the Digital Sureties platform uses. It is expected that a significant percentage of bank and insurance guarantees will leverage digital ledger technologies as part of Italy's National Recovery and Resilience Plan (NRRP). The EU allocated roughly 200B Euros to Italy, the largest allocation made to any country...
---

The Cool, Fun and Amazing Things to Experience at Decipher 2022


Decipher 2022 is almost here, which means from Nov. 28 to 30, attendees in Dubai can watch more than 50 sessions and hear from more than 120 speakers! Decipher will feature exciting new announcements, showcases of technology and panel discussions with some of the greatest minds in blockchain discussing the future of Algorand and the crypto industry as a whole. — The On Ramp. — The On Ramp will be a dedicated space where attendees can get hands-on experience with the Algorand blockchain. Set up your Algorand wallet, with MyAlgo Wallet and Pera: At this station you can set up a decentralized and secure wallet for all your Algorand blockchain needs., Get hands-on with play-to-earn games: Try out a number of P2E games built on Algorand, including Cosmic Champs, Aegir Tactics, Alchemon, Trantorian, Polynize, Alvatars and ZONE., The On Ramp wouldn't be complete without your proof of attendance NFT! Claim your official Decipher '22 POA NFT to memorialize Decipher 2022 in your wallet., — A Plethora of Speakers. — Decipher speakers represent organizations including Binance, Kraken, Flare Network, Sino Global Capital, MidChains, the MEAA Crypto & Blockchain Association, European Parliament, AID:Tech, Napster, LimeWire, Milkomeda, Abu Dhabi Global Market, Visa, Fnatic, Pyypl, Citi, IslamicCoin and more! This will be a chance to learn more about creating a borderless global economy and where blockchai...
---

10 Decipher 2022 Speakers We're Excited For


Decipher 2022 is the second annual gathering of builders, founders, investors, and strategists growing and deciphering the future on Algorand. And it's just around the corner! Decipher will be held from Nov. 28 to 30 in Dubai (you can watch from home as well!) and will feature a variety of keynote speakers and panels from the Algorand ecosystem and beyond. It's a chance to learn about everything going on in the Algorand ecosystem, and get insight from some of the top experts in the field. While we're thrilled to see every single one of the speakers, here are just a few we want to highlight today: — Jon Vlassopulos, CEO, Napster. — Delivering Web2 to Web3 Jon Vlassopulos has worked in media, tech, and advertising for more than 20 years, recently being named the CEO of Napster. The decades-old music service has taken a headfirst dive into the world of Web3, and expect this transition to be discussed during the panel. It will focus on how the transition of Web2 services to Web3 can be executed in a smooth and efficient manner, how business leaders can think about the world of Web3, and what the Web3 means for the future of technology. — Benjamin Ampen, CEO, Kraken MENA. — Building the Next Crypto Capital Earlier this year, the crown prince of Dubai announced a metaverse strategy projected to add 40,000 jobs and $4 billion to the economy in the next five years. This is just one of the many crypto...
---

Algorand Protocol Bug Bounty, Up to $2 Million in Rewards


Algorand, the pure proof-of-stake, carbon-negative Layer-1 blockchain network, has announced a $2 million bug bounty program with Immunefi, the leading bug bounty platform for Web3. Launched in partnership with the Algorand Foundation, this program will be focused on further strengthening the security of Algorand's core protocol."Algorand was designed to be decentralized, scalable and secure from its inception," said Paul Riegle, Chief Product Officer at Algorand. "The launch of this program extends upon those principles by incentivizing well-intentioned developers and white hats to further enhance security against bad actors." Algorand is committed to delivering highly sophisticated blockchain technology and takes the security of the platform and its users very seriously. This program brings the community in as an additional security layer on top of the thorough, ongoing testing and review processes in place during core development. Security is an absolute necessity for a public blockchain in which all participants can safely transact and build reliable, resilient and secure applications. The bug bounty will cover Algorand's open-source core protocol software. Further details about the scope of assets included in the bug bounty and details on the reward levels can be found on Immunefi. The Algorand Foundation in the near future will also partner with several ecosystem projects, including Folks Finance, for additi...
---

6 Clever Uses of the Algorand Blockchain in Gaming


The gaming industry has always been on the cutting edge of technology, from early uses of virtual reality and augmented reality, scanning objects in 3D, to controlling on-screen action with gestures. It's no surprise, then, that companies have started integrating blockchain technology for different applications in the gaming space, which is estimated to be worth $120 billion by 2025. The Algorand blockchain is a great match for gaming applications. Its decentralized nature allows for accuracy and transparency, its fast and permissionless, and its open source to allow for imaginative and groundbreaking applications. Not to mention the Algorand blockchain is secure, built from the ground up to protect the transactions of all participants. What does this mean for players? Algorand's speed and near-instant transaction finality ensures that something like an in-game purchase won't disrupt the player experience, its low cost per transaction (just fractions of a cent) enables participation by a mass consumer base, and the network's scalability allows applications to accommodate audiences of scale. Finally, the Algorand blockchain will never fork — ensuring the validity and uniqueness of in-game assets will never come into question. Here are six clever uses of the Algorand blockchain in gaming. — 1. Zone - Gamers love earning rewards, whether it's an awesome skin for their playable character or a rare pet, but ...
---

Algorand Appoints Michele Quintaglie as Chief Marketing Officer


Former Visa and Fidelity executive joins leading Layer-1 blockchain network BOSTON, Sept. 21, 2022 /PRNewswire/ — Algorand, the pure proof-of-stake, carbon-negative Layer-1 blockchain network, today announced the appointment of Michele Quintaglie as its Chief Marketing Officer, effective Sept. 19. Joining the Algorand leadership team, she will report to interim CEO Sean Ford and will lead global marketing and communications with a focus on building Algorand's brand and reach through strategic growth initiatives. In her new role, Quintaglie will enhance Algorand's position in the marketplace through brand positioning and narrative development, identifying and activating key sponsorships and partnerships, influencer marketing, and supporting future technology launches and market growth initiatives."It's exciting to bring an experienced leader like Michele into the role of CMO," said Sean Ford, Interim CEO at Algorand. "With an extensive track record of proven success in global communications and marketing across the corporate, agency and UN development world, Michele will continue to strengthen Algorand's profile as a leading provider of Web3 infrastructure." Quintaglie brings an extensive background in the corporate communications, brand and marketing profession having led teams for several Fortune 100 companies. She served as SVP and Head of Communications for Fidelity Asset Management, an early adopter o...
---

Algorand Protocol Upgrade Introduces State Proofs for Trustless Cross Chain Communication


Algorand Protocol Upgrade Introduces State Proofs for Trustless Cross Chain Communication and 5x Faster Performance - The proof-of-stake, carbon-negative blockchain network rolls out quantum-secure interoperability, speeds of 6,000 transactions per second, and new best-in-class developer features. BOSTON, Sept. 7, 2022 /PRNewswire/ — Algorand, the pure proof-of-stake, carbon-negative Layer 1 blockchain network, today announced a major upgrade to its protocol. Now live on Mainnet, the upgrade features State Proofs that enable trustless cross-chain communication, an increase in performance from 1,200 to 6,000 transactions per second (TPS), and new tools to streamline development and introduce on-chain randomness capabilities for dApps. These features solidify Algorand as the leading Layer-1 blockchain for real-world Web3 applications, ranging from sports to music to CBDCs and DeFi. State Proofs are an interoperability standard that securely connects blockchains to the outer world without trust in an intermediary. Blockchain ecosystems are like cities, with each one providing value that draws people to visit. As the blockchain industry matures, people will have more reasons to visit different ecosystems, driving more value into cross-chain applications. But to access your source blockchain in new ecosystems, you need a reliable way to verify its "state" — a snapshot of account balances and transactions — in...
---
---
---
SEC Deems DASH, ALGO, and OMG 'Unregistered Securities' in Bittrex Lawsu...


According to the recent complaint by the U.S. Securities and Exchange Commission (SEC) against Bittrex, the securities regulator insists that a few crypto asset tokens were offered and sold as investment contracts and are securities. The news follows the SEC's designation of several crypto assets as securities, including the case against Terraform Labs, which insists that LUNA and UST were sold as unregistered securities. Additionally, a lawsuit initiated by New York attorney general Letitia James against Kucoin insists that ethereum is also an unregistered security.Lawsuits Against Crypto Exchanges Bring Lack of Clarity Over Security vs. Commodity Status to the Forefront This year, U.S. regulators are designating a number of crypto assets as unregistered securities, and the allegations are buried in lawsuits against several crypto exchanges. Bittrex is the latest crypto exchange to be sued this year, following lawsuits against trading platforms such as Binance US, Kucoin, and Coinex, after the SEC accused Bittrex of operating 'an unregistered national securities exchange, broker, and clearing agency.' In the lawsuit against Bittrex, the SEC insists that DASH, ALGO, TKN, NGC, and OMG are unregistered securities. As an example, on page 35, the SEC emphasized that 'investors in OMG had a reasonable expectation of profits based on the efforts of others' while discussing the Omisego Project. The securities regulator claims that 'materials available at the time of the [initial coi...
---
Massive news coming from the Algorand foundation


The Algorand Foundation has expanded its reach into India, announcing its plans to establish a presence in the country. This move comes as the foundation seeks to promote the development of decentralized finance (DeFi) and blockchain technology in the region. The Algorand Foundation is a non-profit organization that aims to facilitate the adoption and development of the Algorand blockchain, a secure and scalable blockchain protocol. With its new presence in India, the foundation will be better positioned to engage with developers, entrepreneurs, and policymakers in the country to promote the adoption of blockchain technology and explore new use cases for DeFi. India is a key market for blockchain technology, with a rapidly growing startup ecosystem and a large population of tech-savvy individuals. The Algorand Foundation's entry into the Indian market is expected to provide a boost to the country's blockchain industry and help drive innovation in the sector. In addition to establishing a presence in India, the Algorand Foundation has also announced a series of initiatives to support the development of DeFi and blockchain technology in the country. These include funding for startups and research institutions, educational programs for developers and entrepreneurs, and partnerships with industry leaders and government agencies. The Algorand Foundation's expansion into India is part of its broader mission to promote the adoption and development of blockchain technology worldwide....
---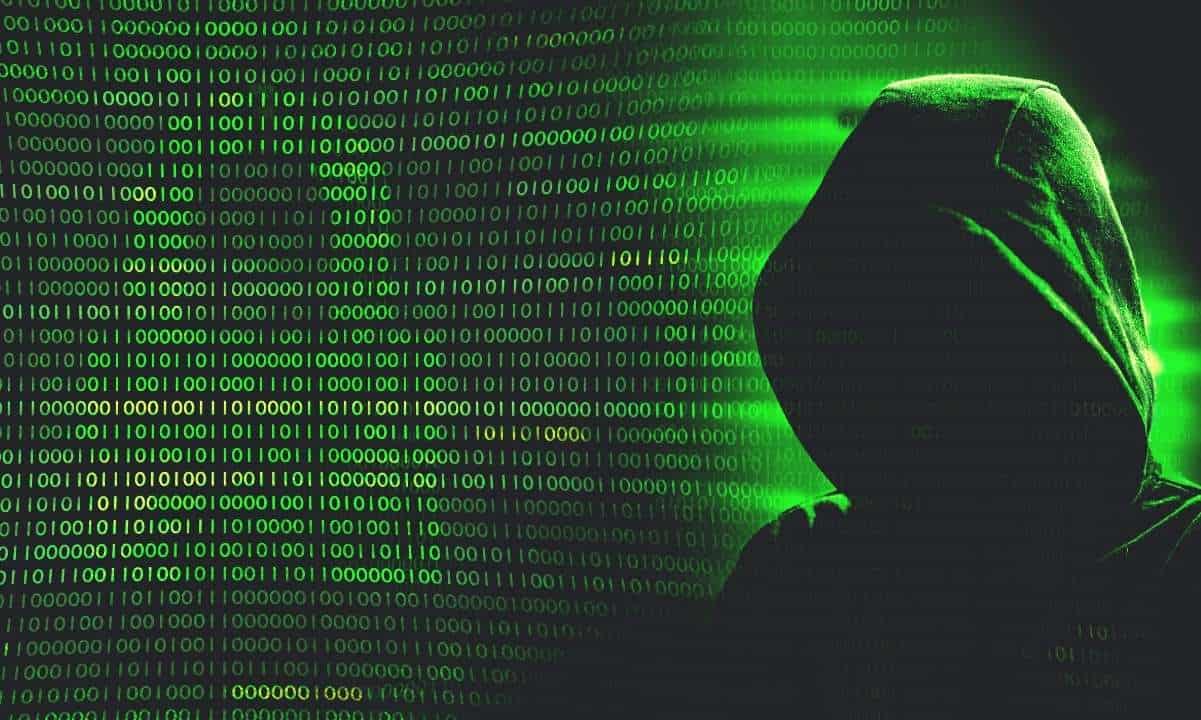 Algorand Wallet MyAlgo Warns Users to Withdraw Funds After $9.6M Exploit...


Algorand-based wallet provider MyAlgo has cautioned users to withdraw assets from all wallets created with a mnemonic phrase as the company continues investigating an exploit that led to a $10 million loss. The wallet provider tweeted on February 26, warning users that 'a targeted attack was carried out against a group of high-profile MyAlgo accounts.' MyAlgo Urges Users to Withdraw Funds MyAlgo further explained that the attacked users had significant amounts of assets in their accounts and were using mnemonic hot wallets with private keys stored in the browser. The exploit did not affect hardware wallet users, the team added. The wallet provider said it was working with affected parties and authorities to investigate the incident. However, in a Monday update, the team strongly advised all users to transfer any funds from seed phrase wallets stored in MyAlgo as it still does not know the root cause of the hacks. IMPORTANT: We strongly advise all users to withdraw any funds from Mnemonic wallets that were stored in MyAlgo. As we still don't know the root cause of recent hacks, we encourage everyone to take precautionary measures to protect their assets. Thank you for your understanding. — MyAlgo (@myalgo_) February 27, 2023 Over $9 Million Stolen According to blockchain investigator ZachXBT, the hacker stole 19.5 million ALGO and 3.5 million USDC valued at $9.6 million from victims. However, centralized exchange ChangeNow was able to freeze $1.5 million of the stolen ...
---
Algorand Rises 30% As Founder Sneaks Into List Of Personalities To Watch...


Algorand (ALGO) has benefited from the general sentiment in the crypto market as it records significant profits on high timeframes. The cryptocurrency has been upward since late 2022 and could be on track for further gains. As of this writing, Algorand (ALGO) trades at $0.24 with a 2% loss in the last 24 hours. Over the previous seven days, the cryptocurrency saw a 3% decline while recording a 40% profit in the last month. Algorand Founder Makes The List Of Most Important Crypto Projects According to a recent report, Algorand founder Silvio Micali s one of the top "2023's crypto characters to watch." The computer scientist is one of the investors of the zero-knowledge proofs (zk Proof) technology which is widely accepted in the blockchain space and one of the pillars of its privacy settings. Micali has been part of the faculty at the Massachusetts Institute of Technology (MIT) in the Electrical Engineering and Computer Science Department since 1983. In addition to Zk Proof, Micali has investigated Verifiable Random Functions and is the co-inventor of probabilistic encryption. According to the report, Micali has received the Turing Award called the "Nobel Prize of computing," the Gödel Prize, and other distinctions. In that sense, the report claims that Micali and the Algorand network have the background and capabilities to push the crypto space into a new adoption era. Over the coming decade, Micali believes o...
---
Algorand TVL Hits $177 Million As Altcoin Rally Continues – Can AL...


Algorand is one of the fastest growing crypto in terms of gains. According to CoinGecko, the token has appreciated by 30% in the last two weeks. With the broader crypto market rallying as Bitcoin breaks its crucial $21,000 resistance, ALGO is set to gain more in the next few days. The Total Value Locked department is where the ecosystem gained the most. According to DeFiLlama, Algorand's TVL yesterday hit $177 million in value. This uptick in TVL is a bullish indicator that the ecosystem still has the momentum to reach new milestones. However, the token might be on shaky ground as the bears test its current support at $0.2275. Algorand Developments On-Chain Algorand's G6 governance commitment period ended yesterday, January 16. According to Algorand blockchain explorer, AlgoExplorer, more than 4.1 billion ALGO is staked by over 31,763 governors. The ecosystem would pay back the governors with an annual return rate of 6.52%. This way of governance makes the Algorand ecosystem stay true to the tenets of decentralized finance. To add to this bullishness, the ecosystem also processed its 1 billionth transaction. With the ecosystem able to handle more than 2,881 swaps on-chain, Algorand is expected to continue growing in popularity. Did you know Algorand can handle over 10x the number of AMM swaps per second relative to #solana #Avalanche #polygon #bsc #celo #ethereum? $sol $matic $algo $bsc $eth pic.twitter.com/7hBmduanfM — ...
---
What's Next For Algorand Price As Coin Continues Downtrend?


The Algorand price has been downward for quite a few months now. The coin has fallen by 1.8% over the last 24 hours. The coin has lost over 4.7% of its market value in the past week. Algorand had been consolidating on its chart over the last few weeks, but the consistent lateral trading has pushed the bulls out of the market. The technical outlook has sided with the bears, with no clear indication of the price turning around in the coming trading sessions. Ever since ALGO lost the $0.28 price level, the coin has been unable to stop its downtrend. The aforementioned price floor acted as a crucial level for the altcoin. The Algorand price has also remained unaffected by positive changes in major market movers' prices. Since the altcoin was rangebound for a while, buyers lost interest and rushed to sell the altcoin. Algorand has lost over 30% in the month of December itself. At the time of writing, the ALGO price is 96% below its all-time high from 2021. The market capitalization of Algorand has witnessed a considerable decline, indicating that sellers have completely taken over the market. Algorand Price Analysis: One-Day Chart ALGO was auctioned for $0.166 at press time. The immediate resistance for the altcoin was at $0.172. The coin has attempted to test the overhead price ceiling, but the bearish strength has taken over the market. Since demand for Algorand has fallen substantially, the altcoin can fall to $0.163 before the price reverses itself. This could present trader...
---
Why ALGO Has Been Stagnant In Last 10 Days And Still At The Mercy Of Bea...


ALGO, an altcoin by the Algorand blockchain with a market cap of $1.18 billion, continues to feel the effects of the intense selling pressure that caused its price to crash last month. After trading within a narrow region from May to November that saw it establish $0.28 as its range low, the cryptocurrency devalued by 34% in December and found itself going all the way down to $0.163 – a marker that ended up being the asset's current support zone. ALGO, which has not made any significant increase in price in the last 10 days, is at the mercy of bears that are in control right now, threatening to push the digital coin's value to $0.15 or even lower. Technical indicators such as Relative Strength Index (RSI) and On-Balance Volume (OBV) are also currently favoring sellers, indicating that Algorand is headed into another bearish trajectory. Algorand Paints Its Charts In Red At the time of writing, investors and holders of the crypto asset has no reason to be happy as it remains in the "red zone" in all its price gauges. According to latest tracking from Coingecko, ALGO is changing hands at $0.165, nearing its newly found support zone of $0.163. Over the last 24 hours, the altcoin has gone down by almost 3% and is looking at a weekly decline of 4.7%. On longer time frames, Algorand has declined significantly, dumping 25.6% of its value during the last two weeks and also losing 30.4% over the last 30 days. Indeed, the cryptocurrency was among the many ...
---
Buyers Rule Over Algorand's (ALGO) Price Action, Enough To Break Above $...


The Algorand price has been positive over the last 24 hours. Despite minor gains, the altcoin has been moving north. There have been many updates in Algorand's ecosystem, which might have brought in a slight appreciation in price. As bulls slowly return to the market, investor interest has also shot up accordingly. The technical outlook of ALGO has depicted that the buyers were dominating the market at the time of writing. Recently, Algorand's developments have made it compatible with Cardano, which has created more liquidity injection into the ecosystem. This development could encourage venture capitalists to inject more liquidity into Algorand, thereby reflecting positively on its price. Algorand price depicts positive predictions, but it must be remembered that ALGO's ecosystem is developing. ALGO's price appreciation is a matter of time as more applications get developed on the platform. For ALGO to topple above the $0.26 resistance mark, buyers have to garner further strength. Algorand Price Analysis: One-Day Chart Algorand was priced at $0.24 on the one-day chart | Source: ALGOUSD on TradingView ALGO was auctioning for $0.24 on the one-day chart after it noted a 1.9% appreciation. At the current moment, it can be said that Algorand is consolidating below its immediate resistance of $0.26. A move above the aforementioned price level will ensure that the altcoin can rally to $0.31. Algorand will lose its current support level unless buying strength increases significantl...
---
What's Next As Algorand Price Remains Congested


Algorand price continues to pack negative price action throughout the month of November. The altcoin has depreciated by more than 40% since the beginning of this month. Over the last 24 hours, ALGO has just risen by 0.6% on its chart, emphasizing continued lateral price movement. Currently, the coin has been stuck at a crucial resistance level. The technical outlook points in a direction where ALGO might not make a price comeback soon enough. The buying pressure has dropped considerably, which has reflected the fact that the coin has been undergoing a massive sell-off. If Algorand is to come under bullish influence, buyers have to immediately re-enter the market. The asset's price action is expected to become even more congested at the $0.20 level if the bears halt movement above the $0.23 mark again. It remains to be seen if Algorand reclaims the $0.24 price level. Algorand Price Analysis: One-Day Chart Algorand was priced at $0.23 on the one-day chart | Source: ALGOUSD on TradingView ALGO was auctioned at $0.23 at the time of writing. The overhead price ceiling was $0.24, and the altcoin faced rejection every time it inched toward that zone. With the massive sell-off, Algorand can lose the $0.23 price level and pierce through the $0.22 mark to sit on $0.20 for some time. The altcoin can be expected to trade at $0.22 for some time before it targets $0.20, and if buyers return, ALGO can trace upwards from the $0.22 price mark. The amount of Algorand traded in the past sessio...
---
Biggest Movers: NEAR Slips to 16-Month Bottom, ALGO Over 11% Lower on Mo...


Near protocol fell to its lowest level in over sixteen months, as bearish pressure intensified on Nov. 21. Overall, cryptocurrencies started the week trading lower, following increased speculation on a prolonged market crash. Algorand was another notable token to fall, dropping by over 11% today.Near Protocol (NEAR) Near protocol (NEAR) dropped to its lowest level in over one year, as the token extended recent declines. NEAR/USD fell to a low of $1.50 on Monday, slipping for a sixth straight session in the process. This drop in price has seen NEAR move to its weakest point since July 20 last year, and it has since settled on its floor of $1.50. Looking at the chart, prices have since rebounded from the point of support, and as of writing the token is trading at $1.55. On the other hand, the 14-day relative strength index (RSI) was unable to remain above its floor of 24.50, and is currently tracking at 22.85. In order for NEAR to move further away from the $1.50 point, we will likely need to see the index climb closer to a reading of 25.00. Algorand (ALGO) Algorand (ALGO) was another notable mover to start the week, with prices dropping by over 11% in today's session. Following a high of $0.2855 over the weekend, ALGO/USD moved to an intraday low of $0.2452 on Monday. The move saw the token fall below a key support point of $0.25, as bears seem to be pushing price to a floor of $0.24. Looking at the chart, the RSI is hovering at a floor of its own at 38.20, which seem...
---
Biggest Movers: ALGO Nearly 10% Higher, TRX Extends Recent Gains


Algorand has been a notable exception in what has been a relatively bearish start to the weekend. On Nov. 19, the token rose by nearly 10%, as cryptocurrency markets mostly traded lower. Another noteworthy exception was tron, which climbed for a second consecutive day.Algorand (ALGO) Algorand (ALGO) was a notable gainer on Saturday, as the token moved towards a one-week high. Following a low of $0.277 on Friday, ALGO/USD climbed to an intraday high of $0.3102 earlier in the day. This saw the token climb by nearly 10% in today's session, hitting its highest level since last Friday in the process. Looking at the chart, prices broke out of a key resistance level of $0.30 as a result of today's surge. Another breakout can also be spotted, with the 14-day relative strength index (RSI) also moving past a key resistance level of 45.20. As of writing, ALGO has somewhat slipped, with the token now trading at $0.3007. Tron (TRX) Tron (TRX) also climbed to start the weekend, with prices moving higher for a second straight day. TRX/USD hit a peak of $0.05197 earlier in the day, which comes less than 24 hours after hitting a low of $0.05042. As a result of this rally in price, tron collided with a resistance level of $0.05190 for the first time since Monday. In addition to this, the RSI also hovered close to a ceiling of its own, with the index currently tracking slightly above this point at 36.31. Should bulls intend to maintain the current upward momentum, this ceiling will need to b...
---
Weekend Watch: ApeCoin Up 7%, Algorand Soars 10%


Bitcoin continues to be unable to conquer $17,000 and struggles beneath that line on low Saturday trading volumes. Most alts are quite stagnant today, with little-to-no substantial moves. Algorand is among the few exceptions. Bitcoin Boring Below $17K The past week was significantly different that the previous one, in which bitcoin experienced some of its most violent price declines following the rapid collapse of FTX. In a matter of days, the asset went from over $21,000 to under $16,000 to mark a new two-year low. However, the bulls tried to intervene at this point and pushed BTC north to around $18,000. It failed there and returned back down below $17,000 this past Monday. Since then, it has remained relatively calm, around $17,000, but failed to breach that level despite its numerous attempts. The last such one came at the end of the working week, but the bears stopped bitcoin just shy of $17,000. As of now, BTC stands a few hundred dollars away from that line, meaning that its market cap is still struggling to stay above $320 billion. Its dominance over the altcoins has also remained still and is at 38.5%. BTCUSD. Source: TradingView ALGO Steals The Show Most altcoins have also calmed lately, and the past 24 hours are no different. Ethereum, which experienced similar price dives following the FTX crash, struggles around $1,200, having dipped below that level earlier this week. On a daily scale, most larger-cap alts are slightly in the red. These include Binance Coin, Rip...
---
Algorand (ALGO) Loses Its Gains As Majority Of Coins Plummet


Despite bagging substantial gains earlier in the trading day, Algorand (ALGO) is down over 27% as of writing. The token's price drop follows a bearish market sentiment that sees major coins plummet on the day. The past seven days had seen the token climb steadily. It even tried reaching its 6-month high of $0.488 yesterday. However, its rally was cut short and only registered an intraday high of $0.409. Algorand's price dump comes as news of FTX acquisition by Binance surfaces. This single news has dragged the entire market into the red zone, with alpha crypto Bitcoin falling below $18k again. ALGO Consolidating And Accumulating Between $0.28 And $0.42 ALGO's price has been on a significant slump throughout 2022 up to May. Since reaching an all-time high of $2.41 in September 2021, the token has only known downward trends. However, the token has formed a pattern these past months, starting from June. Specifically, ALGO has been fluctuating around $0.28 and $0.42, with the midrange being $0.35. This pointed to the possibility that the coin was through a period of accumulation. The A/D indicator also showed an upward trend, indicating sustained buyer interest. Since June, the indicator has been making higher lows. Conversely, the CMF has followed the bear-bull battles by swinging back and forth between negative and positive values. At press time, the CMF was below zero, indicating that no substantial funds were entering the market. Ins...
---
Algorand (ALGO) Continues To Shine With 21% Gains In 7 Days


Algorand, the pure proof-of-stake protocol continues to keep gains from seven days prior. The blockchain's native token ALGO has retained over 21% of profits, joining top performers like Doge and BNB. In the past several weeks, the price of Algorand has been making a positive recovery. This coincides with a general resurgence in the value of cryptocurrencies. Algorand's price increased by 2.65% in the last day, reaching $0.411. This is consistent with its recent upward trend of over 21%, which began a week ago. At that time, it was trading at $0.411 and has carried it all the way up to its present price. Despite its impressive gains, Algorand is still far from its all-time high of $3.28. World Cup Causes ALGO To Surge The price of Algorand has a major driver that might send it soaring in November. Some time ago, Algorand signed a massive contract with FIFA. The agreement made Algorand the official blockchain partner for the international soccer governing body. This led to the development of FIFA's NFT marketplace, FIFA+Collect. The marketplace allows fans to buy, sell, and trade NFT collections commemorating iconic moments in the history of soccer. In addition, Algorand will be a major sponsor during this month's World Cup. This will result in the introduction of Algorand to billions of individuals worldwide. Given that the World Cup is a massively popular event throughout the world, this is crucial for the blockchain's adoption. Therefore, it is likely that the price ...
---
Algorand Social Activity Reaches 13 Million – Time To Buy ALGO?


Algorand recently received a big boost for its blockchain ecosystem courtesy of Hivemind Capital's $25 million investment to the decentralized finance (DeFi) Layer 1 chain. Algorand DeFi ecosystem recently attained new all-time high in total locked value ALGO registered a 3.23% price surge before experiencing minor price correction once again The altcoin is predicted to be extremely volatile over the next few days The crypto-focused investment firm announced three days ago that it has deployed 80 million ALGO tokens across various governance and DeFi programs under the umbrella of the Algorand ecosystem. During that time, ALGO was trading at $0.31, putting the total value of the deployed tokens to $25 million. Hivemind Capital's input catapulted the total locked value (TLV) into Algorand to a new all-time high of$270 million. On a week-to-date basis, at that time, the blockchain's TLV increased by as much as 53.95%. The massive cash inflow, it turned out, didn't just help the network with its total locked value, as Algorand's social dominance and ALGO price also increased. Algorand Social Engagement Up More Than 1,000% According to data shared by LunarCrush, Algorand's social engagement surged by 1,220% over the last seven days as it peaked at 12.78 million at the time of this writing. The cryptocurrency social intelligence firm inferred this meant ALGO captured the interest of a large part of the crypto community. Moreover, the up...
---
Algorand Price Slowly Moved Up, Will The Bulls Stick Around?


Algorand price has been trying to sail through the choppy waters, the coin has moved against the broader market price movement. Over the last 24 hours, Algorand has gained 2%, which means that ALGO is stuck in consolidation. In the past week, ALGO moved up by 3%. This also signalled that the altcoin hasn't made significant upward movement on the chart. The technical indicator of the altcoin showed that the bulls were still in control. The buyers were still more than sellers, but the technical outlook also pointed out that the bulls would soon fizzle out in the market. The demand for ALGO had slowed down, indicating that sellers would soon take control, bringing the price of the altcoin down to its next support level. The support zone for the altcoin stood between $0.33 and $0.27 respectively. The demand for the altcoin has been dropping, which means that the coin will move near the $0.31 price mark. Algorand Price: One Day Chart Algorand was priced at $0.34 on the one-day chart | Source: ALGOUSD on TradingView ALGO was trading for $0.34 at the time of writing. The coin was trading in a descending channel from which it broke out, but it was unable to add further fuel to its price owing to lower demand. The immediate resistance for the coin stands at $0.40 and a push above that could help the bulls to stick around for longer. On the other hand, the local support for the coin stood at $0.31. A fall from the $0.31 level will bring ALGO down to $0.27. The amount of Algorand traded...
---
Algorand: ALGO Price All Go With Nearly 30% Rally In Last 7 Days


In only the past week, ALGO has grown by a whopping 30%. Some may not be surprised by this development, as Algorand collaborated with FIFA to create FIFA+ Collect, a platform where fans can buy digital collectibles in the form of NFTs. There has been a dramatic impact on the environment as a result of this alliance. A tweet from @intotheblack shows that the number of unique addresses that have completed their first transaction for ALGO has increased from 5,000 to 20,000. There has been an increase in the cost of ALGO because to the increased number of transactions using unique addresses. As of this writing, the price of one coin is somewhere between the 23.60 and 38.20 Fibonacci retracement levels, or about $0.3949 and $0.3724. There is no denying the ripple impact that this collaboration has on all of Algorand. But will the agreement lead to additional price increases, or is this simply a temporary boost? Image: NFTgators ALGO Gets Boost From FIFA+ Collect The price of ALGO increased by 31.18% in a matter of hours on the press day of the FIFA+ Collect release. To sum up, the coin is up 27.54% from September 22nd when trading began till today, September 26th. As of this writing, ALGO is trading at $0.3662, down 5.8 percent in the last 24 hours, data from Coingecko show, Monday Information provided by Santiment suggests that the cooperation has an impact beyond only the pricing. Algorand's NFT sector has witnessed a dramatic increase in activity. From September...
---
Algorand Registers Significant Gains Amid Crypto Winter


The crypto market is presently going through another round of downward movement except for a few coins like Algorand. Prices of cryptocurrencies are drastically dropping as macroeconomic factors set the pace. With the bearish trend, the primary crypto asset has crashed from its crucial support levels. Following the meeting of the FOMC on Wednesday, September 21, the US Federal Reserve settled its approach to controlling the rising inflation. Its decision led to the hike of the interest rates by 75 basis points. With the increase in the rates, the prices of crypto assets in the crypto market are depleting. As a result, the bears gradually take over as the price crash expands. However, the native token of Algorand has distinguished itself from the prevailing trend as it beats the price crash. Algorand Defiles the Bearish Sentiment While other assets are under selling pressure due to the bearish sentiment, ALGO displayed more positive strength. The price of ALGO is trading at $0.3816 at the time of writing. This shows about a significant gain. Surprisingly, ALGO had increased by more than 20% over the past seven days. This remarkable feat from Algorand came through the blockchain's performance which recorded up to 6,000 TPS. The value exceeds that of MasterCard, which boasts 5,000 TPS. Other tokens in the market are far behind Algorand's outstanding performance. BTC also tanked but managed to sustain. Ethereum dropped by over but is now trending sideways. Its post-merge perform...
---
Algorand (ALGO) Undermines Crypto Bloodbath, Adds Over 27% In A Week


This week has been eventful in the crypto market. Many cryptocurrencies have recorded massive losses since Monday, September 19. The Merge on September 15 kickstarted another downtrend for crypto prices. But BTC and ETH haven't fared well. For instance, on September 20 and 21, Bitcoin lost its grip on $19K, falling to $18K. On September 22, BTC climbed again to $19K, an intraday high, and did not hold on to that level till press time. Currently, the BTC price is again bounced to $18,914, representing a 1.91% loss in 24 hours. Algorand's ALGO Not Affected By Macros While many cryptocurrencies bleed, ALGO is recording positive price movements. Currently, the ALGO price is $0.3761 on TradingView, and CoinMarketCap shows a 2.48% growth in 24 hours while 27.98% in the last week. So far, ALGO price movements are all green, as seen in the chart above. The coin started an upward climb since the close of the market on September 17. It jumped from $0.2973 to $0.3109 the same day. On September 18, ALGO lost some of its gains to close the market at $0.2925. But a few hours later, the coin jumped again and closed the market at $0.3172 on September 19. Since then, to press time, ALGO has continued its upward movement. It climbed to $0.698 on September 22 and is today trading at $0.3767. So far, the ALGO price movement shows a continuous price gain for three consecutive days. Analysts have also pointed out that ALGO's moving average convergence dive...
---
Algorand Price Moves Against The Tide, ALGO Rises 22% In One Week


While large cryptocurrencies, such as Bitcoin and Ethereum, trade in the red, the Algorand price continues to see profits. Over the last day, this cryptocurrency has been one of the best-performing assets in the sector. At the time of writing, Algorand price trades at $0.36 with a 14% profit and a 21$ profit in the last 24 hours and 7 days, respectively. The cryptocurrency's performance over this period has only been surpassed by XRP with a 28% profit and Chiliz (CHZ) with a 29% profit. ALGO's price on a rally in the 4-hour chart. Source: ALGOUSDT Tradingview Algorand Price Reacts To Ecosystem Developments Data from DeFi Llama indicates that the Algorand price short timeframe rally is supported by a spike in network activity and ecosystem growth. Over the past week, Algorand's total value locked (TVL) has followed the price with a 13% spike or $250 million onboarding the network. Algorand's TVL growth has surpassed Binance Smart Chain, Stellar network, Arbitrum, Avalanche, and others. This trend seems to be rooted in a hike in development activity in Algorand. Additional data from research firm Santiment indicates that Algorand has been the 4th blockchain in terms of activity on a weekly timeframe. Surpassed by Ethereum, Polkadot, and Solana, Algorand has seen over 70 projects build on its ecosystem. Source: Santiment via Polkadot Insider This coincides with a series of partnerships, and projects announced for the ecosystem. The most important seems to be ...
---
Biggest Movers: XRP Hits 4-Month High, ALGO up 17% on Thursday


XRP moved to a fresh four-month high on Thursday, which comes as volatility in the crypto markets eased, following the latest U.S. Federal Open Market Committee meeting. The token rose past a key hurdle in today's session, hitting its highest point since May. Algorand was another notable mover, with prices climbing by as much as 17%.XRP XRP raced to a four-month high on Thursday, after hovering close to this milestone during yesterday's session. XRP/USD rose to a high of $0.4461 on Thursday, as prices moved past a resistance point of $0.4200. This surge in price sees XRP hit its highest point since May 12, when the token was trading above the $0.5200 point. Today's climb sees prices rise by over 10%, and comes as the 14-day relative strength index rose to a multi-month high of its own. As of writing, the index is currently tracking at 69.29, which is its strongest point in over nine months. History shows that when price strength climbs to these levels, bears often reenter, as they view prices as being overbought. As a result, we could see a possible reversal in the coming days. Algorand (ALGO) Algorand (ALGO) was also in the green in today's session, as prices rose by as much as 17% on Thursday. Today's rally saw ALGO/USD hit an intraday peak of $0.3842, which comes less than a day after trading at a low of $0.3102. This high is the strongest point that algorand has traded at since mid-August, which is the last time prices also collided with a resistance point of $0.3800. ...
---
Algorand Foundation Confirms $35M Exposure to Crypto Lender Hodlnaut


The non-profit organization behind the development of the Algorand blockchain infrastructure - Algorand Foundation - has confirmed a $35 million USDC exposure to Hodlnaut. Additionally, it said it is pursuing all legal remedies to maximize asset recovery from the embattled crypto lender. Despite the hole in the balance sheet, the organization does not expect to trigger any operational or liquidity concerns. The Algorand Foundation, in an official announcement, said these funds were surplus to the daily requirements, representing less than 3% of its assets. 'As part of the Foundation's mission, from time to time, we invest a portion of our surplus treasury capital to generate yield for the purpose of Algorand ecosystem development, and these funds were invested for that purpose.' A majority of Algorand's investment consisted of locked, short-term deposits, which became inaccessible after Hodlnaut announced the suspension of withdrawals and deposits on August 8th. Hodlnaut's cause of unraveling was due to the deployment of more than $300 million in TerraUSD (UST) on Anchor Protocol, a service that vouched for a maximum of 20% yield on UST staking. The collapse of the Terra ecosystem tokens proved to be catastrophic for the platform. In a bid to stay afloat due to its liquidity crisis, Hodlnaut laid off approximately 80% of the workforce. The company also slashed interest rates to a 0% annual percentage rate as part of its efforts to cut costs. Hodlnaut was placed under Inter...
---
Algorand Fast Upgrade Could Be A Game-Changer – Here's How


Algorand (ALGO) has always been lauded for its imagination and innovation. Algorand's mainnet update can process as much as 6,000 TPS ALGO beats BTC and ETH when it comes to speedy transactions ALGO price is now up by 6.88% following the announcement of mainnet update And it's now stepping up the game. Recently, Algorand has wowed the community once again with a major upgrade done to its system. With this new update, Algorand is described to be quantum-secure and can now process as many as 6,000 transactions per second. This is nothing new though for ALGO as it has always been considered one of the crypto networks with the fastest processing of transactions. In fact, Algorand's mainnet can process a maximum of 1,000 transactions per second prior to this upgrade. ALGO Beats BTC, ETH In Transaction Speed Nothing else comes close but CELO, XRP, and SOL that can somehow catch up to the speed of ALGO. It's in fact one blockchain network that can beat both Bitcoin and Ethereum when it comes to transaction speeds. Albeit, this recent upgrade on ALGO's mainnet could mean that other crypto networks may literally eat dust. Besides having that fast and furious vibe, ALGO encompasses to have also filled the gaps when it comes to issues surrounding third-party interference. The upgrade on the mainnet comprises of a state-of-proof integration as well wherein users can seamlessly create cross-chain communications without involving any middleman which also ...
---
Algorand (ALGO) Posts Double-Digit Price Drops In Last 30 Days


Algorand native token, ALGO, has dropped 17% since the start of this month and has now joined the group of cryptocurrencies whose prices have tumbled by double digits this month. Algorand sheds 91.30% from ATH of $3.28 ALGO price now trading at $0.2985 MFI at 17 reaches oversold zone Away by 91.30% from its record high of $3.28, ALGO is the 30th-ranked cryptocurrency with the greatest market capitalization. ALGO Price Loses 0.81% Of Value According to CoinMarketCap, ALGO price has dipped by 0.81% or trading at $0.2953 as of this writing. Contrary to popular belief, the Algorand chain experienced some ecosystem growth in the previous month despite a month-long reduction in the value of its coin. On Monday, Algorand's price increased by more than 5% and closed the day's candle at +$0.0156. The levels visible on the ALGO/USD 1D chart are crucial for short-term bullish traders. Since they successfully held the $0.28 barrier, bullish ALGO traders' overhead goals are $0.3409, $0.3803, $0.4199, $0.4709, and $0.5799. The traders that have been in charge of this market over the past week are bearish Alogrand traders, who are at odds with the bulls. In order to breach the bottom of its current range at $0.2556, bearish ALGO traders want to drive the price of the algorithm below $0.27. .com ALGO's average price over the previous 30 days was $0.33, showing a -10.79% value drop. Algorand's price [+5.52%] completed its daily candle on Monday at $0.298 and is back in the green. On...
---
Ripple Executive Joins Algorand Foundation


Devan Moorthy, former senior manager of business development (APAC) at Ripple, has moved to join the Algorand Foundation. The announcement by the Algorand Foundation CEO reads: 'Wow am I excited to announce that Devan Moorthy has just joined the AlgoFoundation as Head of Ecosystem Access. He will wake up every morning worried about whether the ALGO and ASAs are listed on exchanges and in wallets, etc. He comes from Ripple. I'm sorry, Ripple.' Wow am I excited to announce that @devanmoorthy has just joined the @AlgoFoundation as Head of Ecosystem Access. He will wake up every morning worried about whether the $ALGO and ASAs are listed on exchanges and in wallets etc. He comes from @Ripple. I'm sorry, @Ripple. #LFG — staci.algo (@StaciW_DC) August 16, 2022 As reported by U.Today, a former Cardano technical contributor, John Alan Woods, has also moved to join the Algorand foundation as its CTO. Cardano creator Charles Hoskinson praised the Algorand community, saying, 'Algorand is an excellent project with exceptional people,' while responding to the news of Alan Woods' move. In late July, former Algorand CEO Steven Kokinos announced his resignation to pursue 'other interests,' but he would remain as a senior adviser until mid-2023. Algorand thus promoted Chief Operating Officer W. Sean Ford to the interim CEO afterward. Ford, who joined Algorand in 2018, had overseen go-to-market execution and operations. Ripple recognized as one of ...
---
CoinShares Unveils Staked Algorand ETP on Deutsche Boerse


The prominent European investment firm, CoinShares, announced the launch of physically-backed staked Algorand ETP. Staked Algorand ETP (RAND) According to the official press release, the new crypto investment product will launch on Germany's primary market, Xetra, operated by Deutsche Boerse. CoinShares Physical Staked Algorand, under the ticker RAND, will utilize the firm's proprietary technology platform, Galata, that enables investors to earn an additional yield of 2% of the staking reward associated with participating in the Algorand blockchain's security. Despite the volatility across digital asset markets in recent weeks, CoinShares' Head of Product - Townsend Lansing - revealed the demand for its product continues to grow, especially the range for bankruptcy-remote, physically-backed staked ETPs. He went on to add, 'An Algorand ETP with additional staking rewards was a key part of our long-term product strategy, and we are excited to be launching against the backdrop of positive regulatory news following the finalization of the Markets in Cryptoassets Regulation in Europe, which we see as a fantastic first step towards a comprehensive and transparent regulatory regime governing digital assets.' The new product launch comes days after CoinShares' acquisition of the AIFM-regulated crypto asset manager - Napoleon Asset Management. It is expected to help the investment firm AIFM-compliant products and services and expand its footprint across the European Union market. Coin...
---
Algorand oracle network Goracle teams with blockchain development firm H...


Goracle (recently re-branded from Algoracle), a decentralized oracle network that is built on Algorand, has announced a new partnership with HEADLINE, a Texas-based blockchain development company. HEADLINE is the creator of developer tooling on the Algorand blockchain and the recipient of multiple Algorand Foundation development awards for dev tooling. "An on-chain data feed provided by Goracle could quickly spark a massive wave of innovation on Algorand. We believe that Algorand's tech will continue to shine as new applications and tools like Goracle continue to improve the growing landscape of the layer-1 chain." - Chief Marketing Officer of HEADLINE, Brian Scherlen The HEADLINE team is the driving force behind DAO Tools, Vaults Protocol, AlgoPay, AlgoCloud, AlgoSwap, AlgoGlyph, AlgoChat, AlgoVote, AlgoBurner, PIPELINE SDK, FORUM, PIPELINE-UI, and nearly two dozen other DeFI apps and smart contract solutions for developers, DAOs, and other clients. HEADLINE has become one of the most prolific contributors of code to the Algorand ecosystem with projects such as Pipeline-UI, a React.js-based component library for rapid deployment of Algorand dApps, which makes it easy and accessible to build on the Algorand blockchain. "Goracle is excited to partner with Headline, an organization on the forefront of bringing blockchain adoption to everyday consumers as well as commercial institutions. We look forward to providing a wide variety of feeds and the computa...
---
Biggest Movers: AVAX, ALGO Among Crypto Losers as U.S. Inflation Hits 40...


AVAX and ALGO both fell by nearly 10% on Friday, following the release of the latest inflation figures in the United States. Data showed that inflation is currently at 8.6%, which is close to a 40-year high. Both AVAX and ALGO moved close to one-week lows on the news. Avalanche (AVAX) AVAX moved close to a one-week low on Friday, as prices fell following the release of U.S. inflation data. Following a high of $25.29 on Thursday, AVAX/USD slipped to a low of $22.78 earlier in today's session. This drop took prices close to their support level of $22.50, and comes as AVAX has dropped for four consecutive days. Today's low sees prices trade at their weakest point since last Saturday, with many now waiting to see if we could see even more drops this weekend. Looking at the chart, the 14-day RSI does look as though it has also found a floor at the 35 level, and should this hold, then we may not see any additional slips in price. This will be positive news for bulls who will likely wait for any signs of reversals prior to re-entering the market. Algorand (ALGO) Like AVAX, ALGO also dropped in value during today's session, as it too hit its lowest point this week. As of writing, ALGO/USD hit an intraday low $0.3696, which is nearly 10% below its peak of $0.4156 from yesterday's session. Today's low is slightly above the recent support level at $0.3665, and it's the first time prices have moved this close to that floor since June 4. The last time this floor was broken was on May 1...
---
Keon selects Algorand as L1 solution for regulated DeFi asset management...


The directors of the Keon Foundation, which will serve as the virtual asset service provider (VASP) for the Keon Finance Ecosystem (Keon), announced today it will go with Algorand as its layer-1 blockchain. Keon's initial focus will be on the development of KeonX, a permissioned, decentralized exchange created to be one of the lowest cost DEXs available, as well as the introduction of KeonFi. In this marketplace, investors can explore and subscribe to investment strategies and maintain custody of their assets. A derivatives DEX (KeonXD), IDO LaunchPad, Farm Auctions, and the Keon NFT marketplace are among the 'Phase 2' products that will form a broader Keon Finance Ecosystem, all leveraging Algorand. Moreover, the Keon Foundation plans to apply for a digital assets business license in Bermuda once the protocol is built, which will allow users to access regulated products and services. Kunall Parmar, CTO of the Keon Foundation "We evaluated a number of other chains, but none of them compared to Algorand. Given the complexity of the Keon Ecosystem and our ambitious plans for growth, we found them to offer the best technology. Algorand's ASA token standard and its programming infrastructure are more robust and offer increased features, flexibility, and security over other level-1 blockchains, which is a significant advantage in the regulated space. Additionally, Algorand has had 0% downtime. That level of dependability is essential if we want institutions to particip...
---
Apifiny rollsout new crypto algo trading library with Okcoin as partner


Apifiny, a cross-exchange digital asset trading network, today announced the launch of Apifiny Algo, an advanced crypto trading library in C++ for High-Frequency Trading (HFT) and latency-sensitive traders. The trading library is being rolled out with cryptocurrency exchange Okcoin as Apifiny's flagship partner. Okcoin clients receive free subscriptions to Apifiny Algo's high-performance quant trading modules. Apifiny Algo offers modules for direct market data access and order management, plus a strategy framework for algo trading implementation, which reduces significant coding effort. It also addresses several pain points faced by quant traders, including coding effort, the performance of existing libraries (Python vs C++), research capabilities, and trading strategies implementation. While implemented in C++, it allows traders to code trading strategies in both Python and JSON, offering flexibility and convenience without compromising performance. The rollout will be gradual, with more advanced features launching in the coming months. "Since trading strategies are not universal, HFT traders need smart solutions that go well beyond the average trading bot. We identified that most crypto trading libraries only handle market data access and order placing, and are thrilled to provide a solution to this issue. Apifiny Algo gives quant traders the framework and components needed to turn their research into PnL. Our product allows users to implement unique trad...
---
More Algorand (

#ALGO

) News