| | | |
| --- | --- | --- |
| | AllianceBlock | #ALBT |
---
| | | | | |
| --- | --- | --- | --- | --- |
| ALBT Price: | $0.00604 | | Volume: | $499.8 K |
| All Time High: | $1.38 | | Market Cap: | $5.1 M |
---
---
| | | | | |
| --- | --- | --- | --- | --- |
| Circulating Supply: | 849,073,084 | | Exchanges: | 5 |
| Total Supply: | 1,000,000,000 | | Markets: | 10 |
| Max Supply: | — | | Pairs: | 14 |
---
---
---
The price of #ALBT today is $0.00604 USD.

The lowest ALBT price for this period was $0, the highest was $0.00604, and the current live price for one ALBT coin is $0.00604049.

The all-time high ALBT coin price was $1.38.

Use our custom price calculator to see the hypothetical price of ALBT with market cap of ETH or other crypto coins.
---
---
The code for AllianceBlock crypto currency is #ALBT.

AllianceBlock is 2.4 years old.
---
---
The current market capitalization for AllianceBlock is $5,128,820.

AllianceBlock is ranking upwards to #672 out of all coins, by market cap (and other factors).
---
---
The trading volume is medium during the past 24 hours for #ALBT.

Today's 24-hour trading volume across all exchanges for AllianceBlock is $499,783.
---
---
The circulating supply of ALBT is 849,073,084 coins, which is 85% of the total coin supply.
---
---
---
---
---
---
---
---

AllianceBlock Issues Statement in Response to BonqDAO Hack


UTRECHT, THE NETHERLANDS, FEBRUARY 3 — AllianceBlock has issued the following statement in response to an exploit of the decentralized lending protocol BonqDAO. At around 18:30 CET on 1 February 2023, lending protocol BonqDAO Protocol was exploited, with the attacker gaining access to ALBT Troves, where AllianceBlock's native token was used as collateral. Around 113M ALBT tokens were illegally accessed before the hacker attempted to sell these on various exchanges. As soon as the incident was reported, AllianceBlock communicated an announcement and conducted a preliminary investigation. The cause of the exploit was found to be a bug in the implementation of a price oracle used for the ALBT token in the BonqDAO Protocol. As a third-party protocol, AllianceBlock had no input or control over the design, implementation, and execution of the BonqDAO Protocol and smart contracts, as confirmed by BonqDAO in their statement. It must be emphasized that none of AllianceBlock's smart contracts and platforms were breached in the incident, and none of its other solutions have been affected. An AllianceBlock response team was promptly assembled to minimize the effects of the incident and mitigate the damage from the illegally-obtained ALBT tokens. Robust measures implemented have included: Advising the AllianceBlock community to cease trading ALBT tokens., Pausing all activity on the AllianceBlock Bridge to prevent accessing liq...
---

Bridging the Gap: AllianceBlock and ARTBANX Partner To Bring Art-Backed Financing to Web3


This strategic collaboration between AllianceBlock and ARTBANX will bring to life the tokenization of real-world assets and unlock new opportunities for the art market Today we announce a strategic partnership with ARTBANX, the world's most comprehensive, customizable and secure collection management system for collectors, art professionals and financial institutions. This partnership between AllianceBlock and ARTBANX is a first of its kind in the market and is another milestone in bridging the gap between Traditional Finance (TradFi) and Decentralized Finance (DeFi). ARTBANX's art collection management, market data and financing infrastructure enable art to become a bankable asset class, which will be expanded with a marketplace built on blockchain technology. Nexera Protocol's infrastructure and NexeraID's identity management toolkit enable the tokenization of physical artworks and facilitate a marketplace for art. This unlocks more possibilities for art collectors by allowing them to access the liquidity of their physical art through a platform for real-world asset-backed financing with physical artworks as collateral. This further opens up more opportunities for the art community to provide liquidity and opens up the ARTBANX marketplace to a broader Web3 audience."This partnership is a prime example of how DeFi can be used to provide alternative financing options and bring us one step closer to making art a ban...
---

AllianceBlock Introduces the Launch and Transition to the AllianceBlock DAO


By empowering the ALBT Community, AllianceBlock will reach further and farther towards decentralization AllianceBlock believes in decentralization and has consistently worked towards promoting and embodying the values of fairness, transparency, participation and sustainability. In light of the incredible progress we've made in the past few years, and with the key milestones we've achieved in the development and release of our solutions, the partnerships we've made, and the growing ecosystem of builders and community around AllianceBlock, we believe that the next key milestone to tackle is the creation and transition to a DAO model. In the past year, we have witnessed multiple incidents concerning industry players — the spiraling of Terra, the liquidation of Three Arrows Capital, the collapse of Celsius, and, more recently, the ongoing investigations into FTX. Time and time again, it is emphasized that the root of these incidents has something to do with the centralization of custody and control, whether it is the user's assets or private information. Ease of use and adoption has been greatly facilitated by utilizing centralized or even semi-centralized solutions. Still, it's clear now that it's not that blockchain and decentralization have failed — the people behind them did. Decentralization, which defines strength and resilience in the collective, has long been a guiding principle for many in the cr...
---

Recap: Twitter Space with peaq's Mauricio Zollinker, Co-Founder Leonard Dorlöchter and…


Recap: Twitter Space with peaq's Mauricio Zollinker, Co-Founder Leonard Dorlöchter and AllianceBlock's CEO and Co-Founder Rachid Ajaja - Our CEO and Co-Founder Rachid Ajaja attended a Twitter Space with peaq network Co-Founder Leonard Dorlöchter and their Business and Ecosystem lead Mauricio Zollinker. In this exciting Twitter space they discussed the Economy of Things, NexeraID, Fundrs, the state of DeFi and touched upon innovation in DeFi. Below is a curated recap of the Twitter space highlighting key points. 2022 was difficult for the wider crypto industry, but at AllianceBlock we have put our heads down, ignored the noise, built and built and built, continued to deliver on our promises and released some truly innovative solutions. To complement our intentions we have partnered with some heavyweights of the industry, allowing these partners to leverage our disruptive solutions bringing the benefits of self-sovereignty, self-custody, privacy and security to users, builders and institutions over the next few years. Our first capital raise on our decentralized participatory funding platform Fundrs completed with Dua raising a significant amount of capital and gaining invaluable connections within our community, our second listing and first liquidity raise for BonqDAO, a decentralized liquidity platform, is underway and is shaping up to be another successful raise on Fundrs, a first of its kind capital raising platform...
---

Recap: Telegram AMA with Bonq's Co-Founders!


With the recent announcement that BonqDAO will be the second project to participate in our participatory capital-raising platform, Fundrs, our Co-Founder and CEO Rachid Ajaja spent some time with the leadership team at Bonq and our community to chat about the upcoming Liquidity raise and provide a deep dive into Bonq, how it works and the impact it will have on DeFi. Bonq is the second project to take advantage of our peer-to-peer, fully decentralized capital-raising platform — Fundrs. Their liquidity raise started on Thursday 15th December and will continue until 12th January 2023. You can learn more about Bonq and how to participate here. To mark AllianceBlock's first liquidity raise on Fundrs, our CEO and Co-Founder Rachid Ajaja jumped on Telegram and had a chat with Bonq's experienced leadership team with Co-Founders Delia Sabau (CEO), Micha Roon (CTO) and Michal Bacia (Token Economist). They discussed the impressive backgrounds, the problem that the team saw in the space, and how Bonq is a relevant solution. They then dove into how Bonq works as a liquidity platform, what the BEUR is, how the stability mechanisms work, how Bonq is using Fundrs, and finally, how our community can participate in the liquidity raise. If you want to learn even more about Bonq, we published a deep dive article on the project which you can find here and Bonq has provided a Protocol Overview which you can find here. Below you will fin...
---

Nexera ID Deep Dive: A Programmable Smart Wallet Powered by Nexera MetaNFTs


Nexera ID is a groundbreaking solution that utilizes a programmable smart wallet that promotes privacy, security and self-custody. Its integration will lower the barrier of entry for users from Web 2.0 and Web 3.0. It will allow institutions and builders to promote self-sovereign identities that adapt to compliance requirements and drive effective self-regulation. AllianceBlock recently unveiled the Nexera Protocol, a disruptive technology for creating mutable and composable NFTs, making them more flexible, scalable and extensible. Today, we formally introduce the first product built with Nexera's MetaNFTs — Nexera ID. Nexera ID is a next-generation digital wallet designed to securely store users' digital assets and identity information within a particular type of digital storage token called a MetaNFT. Users can set up custom rules for transacting with their digital assets when sharing their data and specify rules for wallet actions, including recovery options. Built on top of Nexera Protocol, Nexera ID utilizes soulbound MetaNFTs and inherits its flexibility and security to create a versatile, secure, self-custodial smart wallet with advanced recovery features. Balances, verifiable credentials and security rules are stored as attributes in a mutable and composable NFT, protecting privacy as the user becomes a self-sovereign entity. This smart wallet then acts as a digital passport that makes it easier for users a...
---

Getting Started With the BonqDAO Liquidity Raise on Fundrs and DeFi Terminal


We are delighted to announce that the BonqDAO Liquidity Raise on Fundrs is officially live! BonqDAO is building solutions for self-sovereign finance, beginning with a decentralized liquidity platform that will help any Web 3.0 project to create deep, protocol-owned liquidity. Hot on the heels of the DUA Token capital-raising round on Fundrs (and still ongoing), BonqDAO launches several liquidity mining campaigns utilizing AllianceBlock DeFi Terminal's integration with Fundrs and rALBT — our reputation token. Key Points: BonqDAO will run liquidity mining campaigns based on two token pairs: USDC/BEUR and DAI/BEUR., There are ten tier-specific campaigns based on Fundrs staking from Regular, Bronze, Silver, Gold and Platinum Tiers. Each tier will have one USDC/BEUR and DAI/BEUR campaign., To access each campaign, there are specific rALBT requirements. Higher tiers can access lower-tier campaigns, provided they have the required rALBT amount., Bonq is fully permissionless — and there is no need to undergo KYC through AllianceBlock TIDV., This guide will go through the full process of participating in the BonqDAO liquidity raise through AllianceBlock Fundrs and DeFi Terminal. This guide is divided into several steps: Prerequisites · What you need before you begin, Staking ALBT To Earn Reputation Points in rALBT, Providing Liquidity in the DeFi Terminal Campaigns, Stake Your LP Tokens To Get BNQ Reward Tokens, &...
---

Introducing the Nexera Protocol: The Next-Generation Standard for NFTs and Interoperable Metadata


The Nexera Protocol is a groundbreaking solution for creating mutable and composable NFTs called MetaNFTs, which are more flexible, scalable and extensible. After years of research and development work, AllianceBlock proudly unveils the Nexera Protocol — ushering in the next era for the next generation of NFTs. Built with current NFT standards, the Nexera Protocol enables the creation of mutable and composable NFTs, called MetaNFTs. MetaNFTs are third-generation NFTs that can have both mutable data and metadata. Mutable data and metadata significantly extend their capabilities and allow them to evolve dynamically with new properties and restrictions over time. This makes MetaNFTs on-chain mutable storage entities that can interact with both on-chain and off-chain data. With broad support for existing and emerging NFT standards, MetaNFTs overcome existing limitations of current standards and allows developers to quickly adapt and integrate future ones. This versatility allows NFTs to be used in a far wider range of applications: from art pieces that evolve with new properties over time to games where players can influence the game world to digital collectibles that can grow and change as they are cared for. Moreover, this can extend to financial solutions where MetaNFTs can represent asset-backed loans, investment opportunities, accounts, etc., with properties that can be changed depending on on-chain and off-chain infor...
---

How Web3 Can Achieve Compliance Without Compromising on Decentralization — A Balancing Act


How Self-Regulation Can Help Web3 Achieve Compliance Without Compromising on Decentralization - There is a balancing act between implementing decentralized solutions that respect user privacy and allowing compliance and regulation to develop on the blockchain. With innovative solutions like Know Your Transaction, Zero-Knowledge Proofs, and MetaNFTs, the industry can show policymakers that we are making positive steps toward self-regulation and better position DeFi to continue innovating. 2022 will be remembered as a challenging year for crypto. The exposure of mismanaged blockchain and crypto startups and the economic downturn led to a huge amount of lost trust and confidence in key centralized exchanges and services. In a recent Boston Consulting Group report, the Terra-Luna crash was identified as one of the key triggers for the decline of total value locked — liquidity locked — in DeFi protocols at the end of May and June. In addition, the general macroeconomic downturn has also led users to be more risk-averse with their capital. Even though interest in blockchain is still high, and with more innovative startups and solutions still being developed, potential users are warier about participating. This exposed some key challenges the industry still has to address, including compliance and regulation, while significantly overshadowing its inherent benefits — decentralization, transparency, security and pri...
---

Recap: #AskAB Twitter Space with Matthew Schmenk from Ava Labs and Darnell Walker from GBG


Recap: Twitter Space with AllianceBlock's Co-Founder Matthijs De Vries, Avalanche Labs Matthew Schmenk and GBG's Darnell Walker - Our CTO and Co-Founder Matthijs De Vries moderated our first Twitter Space with Avalanche Labs Matthew Schmenk and GBG's Darnell Walker. In the Twitter space, the recent FTX issues were discussed as potential solutions to mitigate these issues from happening again and how self-regulation could play a role in enhancing the industry. It has been another busy month for AllianceBlock and the wider industry. The problems with some centralized players acting unpredictably persist, but as these issues keep occurring we are continuing to build solutions and create partnerships that are helping DeFi to become more compliant while remaining true to decentralization ethos. We are founding partners of the new crypto and digital asset program created by Plug and Play, where we will be exposed to an influential network of startups that is helping to rethink innovation in financial services. We have officially commenced our first project funding round on Fundrs with dua, you can participate until 14th December 2022, find out how to do so here. Our Trustless Identity Verification (TIDV) solution is live, which is a huge step forward in our aim to provide tools that achieve the optimal balance between compliance requirements and data privacy, a deep dive into TIDV can be found here. With the release of TIDV ...
---
---
---
Bitcoin Taps 5-Month Highs, Fed Hikes Rates as Expected, Optimism (OP) L...


The past seven days saw the total cryptocurrency market capitalization increase by around $35 billion, and the industry continues to recover from the multitude of bankruptcies in 2022. Some argue that the pace of the recovery is slowing down and that this might be the cause for another bearish reversal. Others are making a bullish case because they expect the US Federal Reserve to pivot in its monetary policy and to slow down in increasing interest rates. This is supported by this week's FOMC meeting when the Fed hiked the rates with 25 basis points - exactly as many expected. This had a positive impact on the markets as a whole. Bitcoin soared to a high above $24,000 for the first time since August 2022, while the rest of the market also rallied. There's been a correction since, and at the time of this writing, BTC trades at around $23,500, charting an increase of 2.7% for the week. That said, the increase in BTC's dominance has been slowing down for the past couple of weeks, indicating that altcoins are starting to catch up. Some of the coins with larger capitalization, such as Fantom (FTM), are up 30% on the weekly. ATOM is up 15%, while Avalanche is up 17.4%. The field of decentralized finance is also on the rise, with Ethereum layer-two scaling solution Optimism leading the charge. Its native cryptocurrency - OP - is up a whopping 45% in the past seven days alone, bringing its total gains to more than 230% for the month. All in all, the predominant market sentiment has a...
---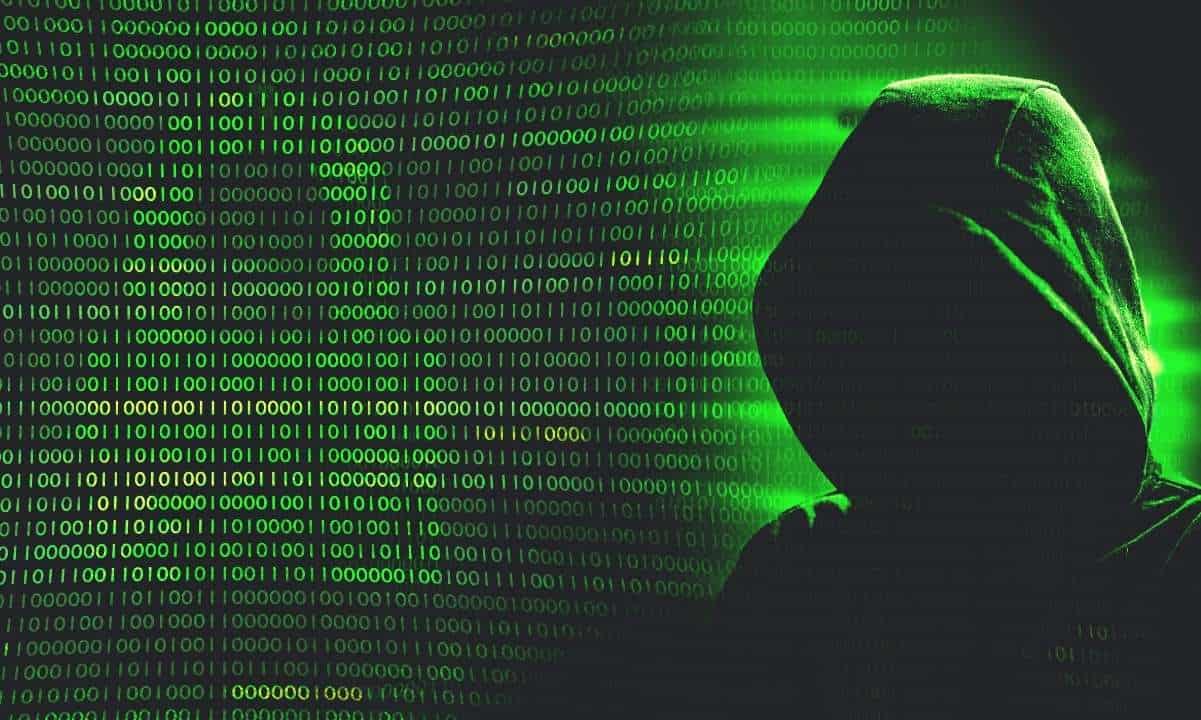 $110 Million Stolen From DeFi Protocols BonqDAO and AllianceBlock


Self-sovereign financial services provider BonqDAO has been exploited through an oracle hack leading to the theft of $110 million in crypto from the protocol. During the exploit, the attacker managed to manipulate the price of AllianceBlock wrapped tokens (wALBT) and made away with 100 million wALBT worth over $10 million. What Happened? An analysis by blockchain security firm PeckShield revealed that the exploiter changed the updatePrice function of the oracle in one of BonqDAO's smart contracts. This enabled the manipulation of the price of the wALBT tokens. With the increased wALBT price, the exploiter was able to mint over 100 million BEUR tokens worth more than $100 million. BEUR is the stablecoin of BonqDAO's protocol. In subsequent transactions, the exploiter swapped $500,000 worth of BEUR tokens for USDC on Uniswap and further manipulated the price of wALBT. This led to the liquidation of a bunch of 33 ALBT troves. By the end of the exploit, the hacker walked away with 113.8 million wALBT and 98 million BEUR tokens. This caused the wALBT token value to plunge by 51%, while BEUR lost 34% of its value. While announcing the attack, BonqDAO disclosed that other troves were unaffected. The protocol was paused, and its operators were actively working on a solution to enable users to withdraw their remaining collateral without replacing the BEUR in the troves. AllianceBlock to Airdrop Affected Users AllianceBlock, on the other hand, told its users that the incident was isola...
---
Nexera ID Introduces Smart Wallet That Will Usher In a New Era of Blockc...


[PR - Utrecht, Netherlands, 14th December, 2022, Chainwire] AllianceBlock, the DeFi infrastructure hub building seamless gateways between decentralized and traditional finance, today has unveiled another innovative solution – Nexera ID. Nexera ID is a groundbreaking solution that utilizes a programmable smart wallet that promotes privacy, security and self-custody. Nexera ID is a next-generation digital wallet designed to securely store your digital assets and identity information within a particular type of digital token called a MetaNFT. Users can set up custom rules for transacting with their digital assets, when sharing their personal information, and specify rules for wallet actions, including recovery options. Built on top of Nexera Protocol, Nexera ID utilizes "soul-bound" MetaNFTs and inherits its flexibility and security to create a versatile, secure, self-custodial smart wallet with advanced recovery features. Balances, credentials and rules are stored as attributes in a mutable and composable NFT standard which protects user privacy and creates a digital passport that makes it easier for users and institutions alike to use or build solutions that will promote a new era of adoption into Web 3.0. Nexera ID can integrate with custodial, semi-custodial and non-custodial wallets and from existing social Web 2.0-based login platforms for simpler onboarding towards Web 3.0. The vast majority of online users already have at least one Web 2.0 identity, wit...
---
SUSHI Latest Feats Are Quite Impressive, But Crypto Must Overcome Rough ...


SUSHI has shown strong bullishness, ranking as the most influential project in Avalanche and breaking into the top 10 in Altrank on Polygon. At this time of writing, CoinGecko is estimating a 24% increase in value, which is a 10% increase from where it was. The following is a quick rundown of some of SUSHI's more notable qualities that demonstrate its 'tasty' status: There was a 4% increase in TVL. Positive environment, but unfriendly market conditions are a drag for the token Future discomfort is possible, but the investment case remains strong Most Influential Project on Avalanche$SUSHI @SushiSwap$JOE @traderjoe_xyz$FITFI @StepApp_$TIME @wonderland_fi$CRA @PlayCrabada$ALBT @allianceblock$BIFI @beefyfinance$PNG @pangolindex$CQT @Covalent_HQ$ANY @MultichainOrg#AVAX $AVAX pic.twitter.com/9ozC2j4Wrp — AVAX Daily (@AVAXDaily) November 21, 2022 In addition, DeFiLlama has noticed a 4% rise in TVL. All in all, investors and traders have a lot to be optimistic about here. But the technicals of the coin suggest that the bullishness is fleeting, as it is being carried around by the present bear market. SUSHI Remains Stale Since its crash in May 2022, SUSHI's price has barely moved. Also, the token has been trading between $2.083 and $0.861 for some time now. This coin, however, has been making higher highs and lower lows despite the bear market since the latter half of Q2 this year. The present price surge, however, is not only due to its recent successes, but also to the act...
---
RedFOX Labs taps AIKON's cross-blockchain ID solution for play-to-earn...


AIKON, a cross-chain platform built on the ORE Network for user accounts, announced its newest partner, RedFOX Labs, a provider of metaverse experiences focused on retail, media, gaming, and rewards. Now, AIKON's ORE ID will be RedFOX Labs' single sign-on tool for universal user accounts on the entire RFOX ecosystem including RFOX Games, under the brand name RFOX ID. Built on the Open Rights Exchange (ORE) Network, ORE ID allows both businesses — including AllianceBlock, Republic, and the Algorand Foundation — and consumers to manage their own keys across any blockchain with a simple login experience. "We're on a mission to accelerate mass adoption of blockchain. RedFOX Labs and their entire ecosystem is the latest milestone to achieving this. Their use of ORE ID propels AIKON directly into the gaming industry and we are excited about what the future holds for users." - AIKON CEO & Co-Founder, Marc Blinder KOGs:SLAM! The AIKON's ORE ID solution is being implemented for the open beta launch of RFOX Games KOGs:SLAM! -  a free play-to-earn game, that introduces users to non-fungible tokens (NFTs). KOGs:SLAM! leverages a popular NFT collection called Keys to Other Games (KOGs) and focuses on inclusion by allowing people hit hardest by economic challenges an opportunity to earn from their mobile phones. During September's closed beta launch, Ben Fairbank, RedFOX Labs CEO & Co-Founder explained, "It is highly likely that this game could reach millions of ...
---
More AllianceBlock (

#ALBT

) News