| | | |
| --- | --- | --- |
| | Cardano | #ADA |
---
| | | | | |
| --- | --- | --- | --- | --- |
| ADA Price: | $0.41 | | Volume: | $0.3 B |
| All Time High: | $3.09 | | Market Cap: | $15 B |
---
---
| | | | | |
| --- | --- | --- | --- | --- |
| Circulating Supply: | 36,410,042,820 | | Exchanges: | 88 |
| Total Supply: | 36,410,042,820 | | Markets: | 271 |
| Max Supply: | 45,000,000,000 | | Pairs: | 90 |
---
---
---
The price of #ADA today is $0.41 USD.

The lowest ADA price for this period was $0, the highest was $0.414, and the current live price for one ADA coin is $0.41409.

The all-time high ADA coin price was $3.09.

Use our custom price calculator to see the hypothetical price of ADA with market cap of ETH and how the supply affects the price of ADA at different market capitalizations.
---
---
The code for Cardano is #ADA.

Cardano is 6.2 years old.
---
---
The current market capitalization for Cardano is $15,076,980,735.

Cardano is ranked #8, by market cap (and other factors).
---
---
There is a very large daily trading volume on #ADA.

Today's 24-hour trading volume across all exchanges for Cardano is $339,479,654.
---
---
The circulating supply of ADA is 36,410,042,820 coins, which is 81% of the maximum coin supply.

Cardano has a relatively large supply of coins, 300 times larger than Ethereum's supply, as an example.
---
---
ADA is the native coin for the Cardano blockchain.

View the full list of Cardano blockchain tokens.
---
---
ADA is well integrated with many pairings with other cryptocurrencies and is listed on at least 88 crypto exchanges.

View #ADA trading pairs and crypto exchanges that currently support #ADA purchase.
---
---
---
---
Cardano Profitability On The Rise: 1.7 Million Addresses Hit 2-Year High


Several on-chain metrtics demonstrate the growing optimism about Cardano (ADA). Concurrently, the cryptocurrency has managed to break through a significant resistance level against the backdrop of a bullish market attitude. Not only is Cardano seeing a boost in momentum, but top altcoins are also feeling the effects. Strong positions held by Bitcoin and Ethereum above $40,000 and $2,200, respectively, add to the overall favorable market dynamics. Cardano Network Transactions Rise Cardano has been steadily rising, and expert cryptocurrency trader Ali Martinez pointed out that the cryptocurrency's consolidation in the middle of November resembled that of the 2018–2022 phase. This suggests that Cardano may overcome the $0.45 resistance and reach $0.75 by the end of December. Cardano has had a pivotal three months, and what's to come could be even more so. This is due to the fact that the network has seen numerous transactions totaling more over $100,000. Martinez claims that the spike in transactions indicates a rise in institutional interest in ADA. #Cardano | In the last three months, there's been a significant increase in $ADA transactions over $100,000, reaching new highs consistently. This surge points to growing interest in #ADA from institutional players and whales, which is usually a precursor to price spikes. pic.twitter.com/APczM2PGxM — Ali (@ali_charts) December 4, 2023 Meanwhile, there's another interesting development happening of late. According to th...
---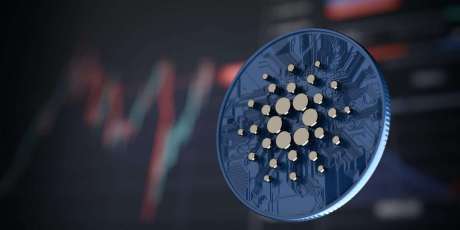 ADA In The Spotlight: Heavyweight Investors Pile Into Cardano, What's Ne...


Cardano (ADA) has recently caught the attention of large-scale investors, also known as 'whales.' Crypto analyst Ali, leveraging on-chain data, has observed a significant uptick in large ADA transactions, typically over $100,000, in the past three months. Ali noted that this growing trend suggests a heightened interest from institutional players and high-net-worth individuals in ADA. The analyst further disclosed that such whale activities have often been precursors of imminent price movements. #Cardano | In the last three months, there's been a significant increase in $ADA transactions over $100,000, reaching new highs consistently. This surge points to growing interest in #ADA from institutional players and whales, which is usually a precursor to price spikes. pic.twitter.com/APczM2PGxM — Ali (@ali_charts) December 4, 2023 Notably, while transactions can significantly impact a crypto's market dynamics, when whales accumulate an asset, it often reduces circulating supply, creating potential upward pressure on prices. Conversely, when they sell, it can result in a sudden increase in supply, leading to price drops. In ADA's case, the recent whale activities have coincided with a positive price trajectory. ADA Bullish Trajectory And Market Outlook ADA's market performance has mirrored the growing whale interest. In the last 24 hours alone, the crypto asset has experienced a 2.2% increase, and over 5% in the past week. Although ADA has seen some retracement from its rece...
---
Bullish for Cardano (ADA)? Latest Development Report Shows Promising Net...


The latest development report from IOG (Input Output Global) for Cardano reveals a thriving blockchain ecosystem and significant advancements in technology and community engagement. The report outlines key achievements across various facets of Cardano's development, with the Site Reliability Engineering (SRE) team playing a pivotal role in improving Cardano's network and keeping up to date with its latest maintenance. These improvements include updating the Cardano node to enhance peer-to-peer (P2P) connectivity and working on a patch to boost network efficiency, which is expected to be rolled out in the next Cardano node update. Cardano Network Statistics: The report provided some insightful statistics on Cardano's recent network activity: 150 projects launched, with 1,304 ongoing projects showcasing a vibrant development scene. 9.1 million native tokens created and the establishment of 81,447 token policies demonstrate the customizable and diverse use of Cardano's asset creation capabilities. 79.2 million transactions were processed, reflecting an increase in reliability and adoption. Besides the increase in network activity and the expansion of its ecosystem, Cardano developers have been working on scaling solutions, enhancing node efficiency, and improving the backend infrastructure overall. The completion of recent Cardano proposals underscores Cardano's commitment to innovation and community-led project funding. As expected, the report was received by the Cardano comm...
---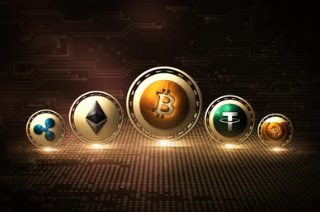 Top 5 Cryptos Set For A Price Explosion This December – ADA, TIA, ...


As the year draws to a close, cryptocurrency enthusiasts are eagerly anticipating a potential boom in the market, especially for the top 5 cryptos we have examined below, with December poised to be a pivotal month for digital assets. Among the myriad of cryptocurrencies, five stand out as prime candidates for a major price explosion. Cardano (ADA), Celestia (TIA), THORchain (RUNE), Terra Classic (LUNC), and the perennial giant Bitcoin (BTC) have captured the attention of investors and analysts alike. With unique features, strong fundamentals, and a buzz of anticipation surrounding them, these top-tier cryptos are positioned to make significant moves in the coming weeks, potentially reshaping the landscape of the crypto market. Top 5 Cryptos Set To Rally This December Bitcoin (BTC) Bitcoin is moving rapidly in the direction of the $40,000 mark. The potential approval of a Bitcoin ETF by the Securities and Exchange Commission is one of the many variables driving the price of bitcoin. In the 24 hours leading up to early Friday morning, the price of bitcoin increased 3.2%, reaching approximately $38,856, according to statistics provided by price tracker Coingecko. Coincodex has a more bullish prediction for Bitcoin, seeing the crypto hitting $58K in the coming month. Source: Coincodex Analysts such as CryptosRUs anticipate that Bitcoin will soon reach $40,000 and even more, pointing to the impending halving event and possible approvals for ETFs as major catalysts. Cardano (ADA)...
---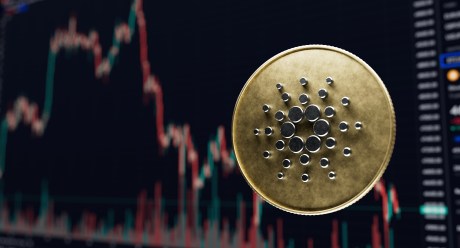 Cardano (ADA) Retests Major Resistance Wall, Will Break Happen?


On-chain data shows Cardano is currently retesting a major resistance wall, breaking through which might pave the way to higher price levels. Cardano Is Facing On-Chain Resistance At Current Price Levels According to data from the market intelligence platform IntoTheBlock, there appears to be key on-chain resistance around the $0.38 mark. In on-chain analysis, levels are judged to be 'resistance' or 'support' based on whether they host the cost basis of a significant number of investors or not. The cost basis here naturally refers to the price at which a Cardano investor bought their tokens. This price is obviously an important level for any holder, as the asset's spot value retesting this level could mean a potential swing in their profit-loss situation. Because of this reason, holders are particularly sensitive when such a retest happens and as such, they may be more likely to show some kind of move. What kind of move this would be, though, depends on the prior profit-loss situation of the investor. Investor psychologically works so that if the trader had been holding a profit before this retest, they might want to take a further gamble at it, as they could believe this same price level would be profitable again in the future. Similarly, the holder might lean towards selling instead if the retest is happening from below since they would fear a scenario where the price declines again and they dip back into losses. Now, here is what the various Cardano price ranges are looki...
---
Crypto Price Analysis Dec-1: ETH, XRP, ADA, SOL, and BNB


This week, we take a closer look at Ethereum, Ripple, Cardano, Solana, and Binance Coin. Ethereum (ETH) Ethereum appears determined to break the resistance at $2,140 which was tested twice since early November. Today's price is found at the same level as last week when buyers had their last attempt at a breakout. The support at $2,000 held well this week, which gives hope that ETH may break away from its current formation and make new local highs. Looking ahead, the momentum remains bullish, and should buyers manage to put the current resistance behind them, then the next key target will be found at $2,500. Chart by TradingView Ripple (XRP) XRP is still in a downtrend, but the price found good support at 57 cents. Bearish momentum decreased in the past few days and the price only fell by 2% compared to last week. If buyers return, then this correction may be coming to an end. However, any renewed rally will have to face the resistance at 68 cents. Looking ahead, this cryptocurrency is well-positioned to resume its uptrend in December if the overall market remains bullish. Chart by TradingView Cardano (ADA) Cardano landed on its key support at 38 cents this week and, in the process, also registered a 3% loss in valuation. If bulls hold here, then ADA could end its correction. The current resistance is found at 41 cents, and it may take some time before this cryptocurrency tests it again. Looking ahead, ADA has a good opportunity to reverse and end its correction at this level...
---
Is Cardano to $3 Still Possible this Year? Find out Why Users are Accumu...


Earlier this year, there was a prediction that Cardano (ADA) would reach $3. However, given its current price, it is unclear whether it will reach this milestone. Meanwhile, users are accumulating Meme Moguls, making it primed for explosive growth. Cardano (ADA): Is $3 Still Feasible in 2023? On January 2, Cardano Feed made a bold price prediction for 2023 on X (formerly Twitter). At its current valuation, the price forecast seems ambitious. According to the page, the Cardano price will reach $3 in 2023. With a month away from the end of the year, ADA is far away from reaching this milestone. The Cardano price today is a little below $0.4—way off from its $3 price forecast. The highest its price went this year—April 17—was $0.45. The chances of Cardano reaching $3 — or even $1 — grow slimmer with each passing day. Nevertheless, the crypto landscape has been known to spring surprises time and time again. Meme Moguls (MGLS): Growing Whales Accumulation Another exciting meme coin is here, and it is none other than Meme Moguls (MGLS). Some users are already expressing interest, even over Cardano. So, what makes it appealing? To begin, Meme Moguls stands out from other memecoins with its unique concept. It promises to be the first meme-backed stock market in the world. Here, users or traders will be able to trade meme-based assets, discover the next 100x meme gems, and learn valuable market insights. Given the above, it is poised to disrupt the meme ...
---
Only 35% of Cardano (ADA) Holders Are in Profit: Data


Cardano (ADA) has been one of the top-performing crypto assets in the market and has notched over 25% in monthly gains. The bullish momentum has, so far, failed to retain ground as more than half of all ADA holders are still reeling under unrealized losses as the eighth-largest crypto by market cap struggles near $0.38. According to IntoTheBlock's latest data, only 35.71% of ADA holders are in profit, a figure notably lower than other leading protocols. The blockchain intelligence platform's insights highlighted a critical resistance point at $0.38, where 7.19 billion ADA has been accumulated. Clearing this level could alleviate resistance for the crypto asset, paving the way for increased holder profits. Despite recent market surges, Only 35% of $ADA holders are in profit, significantly lower than other top protocols. On-chain data reveals a key resistance at $0.38, with 7.19B $ADA acquired here. Clearing this level may reduce resistance, potentially boosting holder profits. pic.twitter.com/I2IPBltUN6 — IntoTheBlock (@intotheblock) November 30, 2023 This development coincides with a shift in Cardano's momentum to bearish, coupled with low trading volumes. While total addresses with ADA have surged consistently to 4.4 million, the same cannot be said for active addresses, which have stayed below $50k despite a minor spike. But experts suggest a minimal resistance ahead for Cardano. Popular crypto analyst Ali Martinez had previously said that ADA is currently situat...
---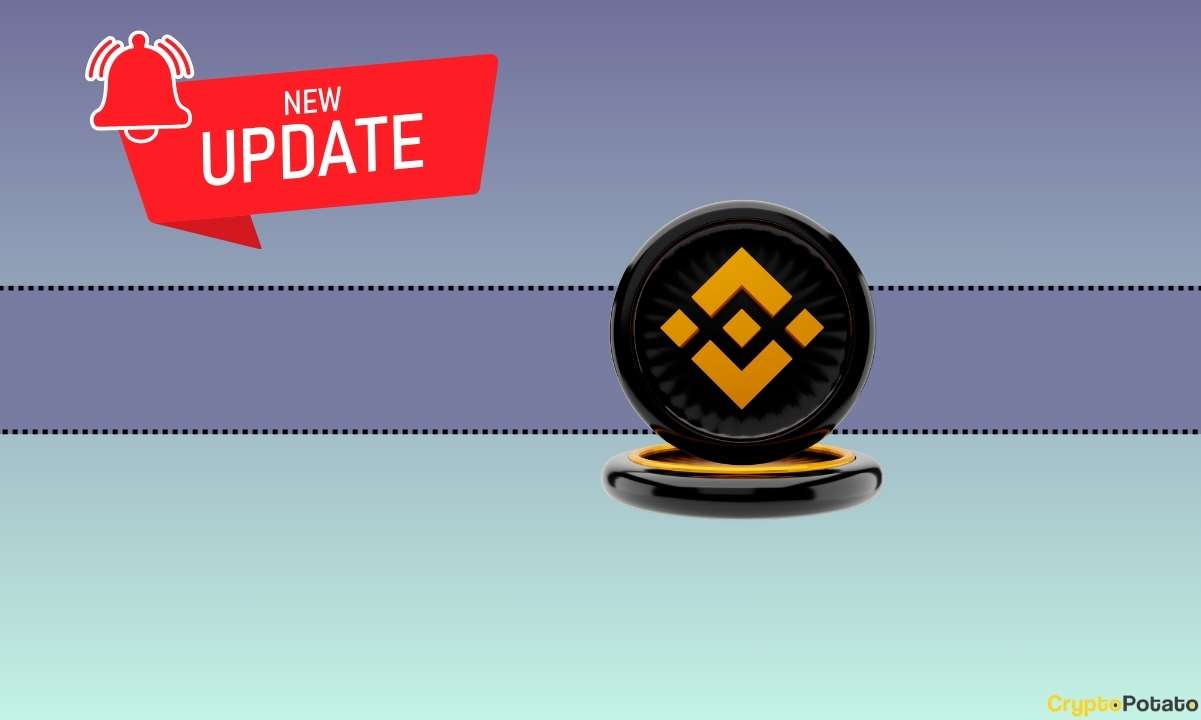 Important Binance Announcement Affecting Ripple (XRP), ADA, SHIB Holders


TL;DR BUSD Support Ends: Binance to cease support for BUSD products from December 15, 2023, with all BUSD withdrawals stopping on December 31. Balances will be converted to FDUSD at 1:1. Trading Pair Removals: Key trading pairs including XRP/BUSD and BTC/BUSD will be removed. Certain countries are excluded from these changes. Cryptocurrency Delisting: Binance to delist BitShares, PERL.eco, Tornado Cash, and Waltonchain by December 7 due to factors like low trading volume, impacting their prices. Binance's Latest Amendment The world's largest cryptocurrency exchange in terms of trading volume - Binance - said it will cease support for BUSD products on December 15, 2023. 'Please be assured that BUSD will always be backed 1:1 by USD. Paxos has stated that BUSD will remain supported by Paxos and redeemable through at least February 2024,' the company added. Binance encouraged clients to withdraw or convert their BUSD holdings into other assets before the aforementioned deadline. It is worth noting that users are allowed to trade their BUSD balances for FDUSD at zero trading fees. All BUSD withdrawals will be disabled on December 31, 2023, and remaining balances will be automatically converted to FDUSD at a 1:1 conversion rate. Binance users in Japan, France, Italy, Poland, and Kazakhstan are excluded from the amendments. The exact trading pairs that will be removed include XRP/BUSD, ADA/BUSD, SHIB/BUSD, BTC/BUSD, ETH/BUSD, DOT/BUSD, and many more. Binance's Prev...
---
XRP Community And Cardano Founder Engage In Heated Clash


The XRP community and Charles Hoskinson, the founder of Cardano, are currently in the cryptocurrency spotlight as both parties have been involved in a fiery dispute lately. XRP Community And Charles Hoskinson Face Off On Tuesday, November 28, an XRP community member, Mr. Huber, took to X (formerly Twitter) and called out Charles Hoskinson. The post was accompanied by a snippet video of Hoskinson calling the XRP community conspiratorial. The post read: I'm sorry, @IOHK_Charles, but for two years you did everything you could to make the #XRPcommunity to look ridiculous and embarrass us in public. I know you offered peace, but only to come out of nowhere and call us crazy conspiracy theorists again. No look at you. It's funny what can happen in a year, isn't it? Mr. Huber's X post criticized the Cardano founder on the previous statements he made towards Ripple. Basically, about Ripple's allegations of corruption in the United States Securities and Exchange Commission's (SEC) ranks. Mr. Huber asserts that Hoskinson assisted in the 'trivialization and cover-up of Joseph Lubin's corruption.' According to Huber, it didn't help the founder because Cardano's native coin, ADA, is now categorized as a security by the SEC. In response to the accusations, the co-founder asserted that Huber was unaware that he was paying for Lubin's price. The Cardano founder stated: You believe that assisting in the trivialization and cover-up of Joseph Lubin's corruption is a constructive approach...
---
Ripple (XRP) Developments, Bitcoin (BTC) Price Predictions, and Cardano ...


TL;DR Bitcoin (BTC) has seen a strong recovery, now trading over $38,000, with predictions of reaching $65,000 by 2024 and $524,000 by 2027, as forecasted by analyst PlanB. Ripple's XRP experienced a successful year due to partial legal victories against the SEC, leading to increased trading and re-listing on various exchanges. Cardano's ADA is on an uptrend, recently hitting $0.40, with analysts predicting potential new highs, with targets up to $14. BTC Projected to Reach Over $500K The primary cryptocurrency has gone through a turbulent year (so far), with its price recovering much of the losses from the devastating market crash in 2022. As of the moment, BTC trades at over $38,000, representing a 130% increase compared to the valuation on January 1, 2023. Some analysts believe the uptrend has just started, envisioning the asset to reach new peaks in the near future. One such expert is the X (Twitter) user PlanB, who set extremely bullish targets for the following years. According to them, BTC might spike to as high as $65,000 by the next Bitcoin halving (scheduled for the spring of 2024). In addition, PlanB forecasted that the asset's price could rise to an astonishing $524,000 by 2027. The analyst claimed that the next potential bull cycle would be fueled by the upcoming halving and the possible approval of a spot BTC ETF in the United States and would be more explosive than the one in 2021. Those curious to check additional price forecasts comin...
---
Charles Hoskinson Pins Bitcoin Against Cardano in Light of Securities Di...


Cardano co-founder Charles Hoskinson blasted U.S. regulators on Monday for labeling ADA and other cryptocurrencies as unregistered securities while giving bitcoin (BTC) a "complete pass" from the same level of scrutiny. According to the developer, Bitcoin could easily meet the legal criteria of an investment contract due to the "overly broad" nature of securities laws. How the SEC Defines a Security During a Monday livestream, one of Hoskinson's viewers asked him to "talk about the SEC" – one of two chief U.S. market regulators behind a downpour of enforcement actions against the crypto industry this year. "Everything is a security right now, according to the SEC," replied Hoskinson. Gary Gensler – chairman of the Securities and Exchange Commission (SEC) – has repeatedly suggested that the vast majority of cryptocurrencies besides bitcoin are securities. This creates legal hurdles for firms trying to do business with other coins, based on legal interpretations that many in the industry do not see as valid. "They would say Bitcoin and Ethereum were a security, if they could get away with it," Hoskinson told viewers. "Baseball cards could be securities if they really wanted them to be." When identifying securities, the SEC follows the "Howey Test," which requires that an asset involve an investment of money in a common enterprise, with an expectation of profits based on t...
---
Cardano is at a Critical Point: Will it Soar or Crash? Three Things to W...


Cardano's price could not move higher and sellers returned. Key Support levels: $0.38, $0.35Key Resistance levels: $0.411. Momentum Shifts Bearish Momentum has turned bearish this week after buyers failed to make a higher high. With the price on the key support at $0.38, bulls have to do their best to defend this level. Chart by TradingView 2. Volume Declines With the uptrend lost, the buying pressure declined, and now sellers appear to have taken over the price action. The resistance at $0.41 continues to hold strong and has so far rejected all attempts by Cardano to break it. Chart by TradingView 3. Bearish MACD In the past few days, the daily MACD has been falling, and the bearish momentum has intensified. If nothing changes, then ADA could fall to $0.35 next. Chart by TradingView Bias The bias for ADA is bearish. Short-Term Prediction for ADA Price With bears taking control of the price, ADA is found at a critical support level. Should $0.38 fall, then buyers will most likely retreat to $0.35 next. The post Cardano is at a Critical Point: Will it Soar or Crash? Three Things to Watch this Week (Cardano Price Analysis) appeared first on CryptoPotato.
---
Analyst Predicts Bitcoin to Reach $50,000, While Cardano and Everlodge B...


Analyst Crypto Capital Venture is bullish on the future of Cardano (ADA) and explained how the price has barely reacted to major legal actions from the SEC. Titan of Crypto, a notable social media trader, also noted that Bitcoin (BTC) could reach a significant milestone before its next halving. On the other hand, Everlodge (ELDG) also carries some appeal, as it aims to democratize the $280 trillion real estate market and make it accessible. Summary Cardano can rise as high as $0.75, according to Crypto Capital Venture Bitcoin to rise to $50,000 according to Titan of Crypto projection Everlodge is promised to launch on Tier-1 CEXs Cardano (ADA) and its Future Price Potential Analyst Crypto Capital Venture posted a video on YouTube going over how the price of Cardano (ADA) could soon see a spike. The SEC recently took major legal action against leading crypto exchanges such as Binance and Kraken, and Cardano is not yet affected by this news. The analyst projects that the resilience of Cardano in the face of this bearish news showcases just how bullish its positioning is currently. He points to a bullish rising channel on the weekly chart with a Cardano price target at $0.75 if broken on the upside. Bitcoin (BTC) to Reach the $50,000 Target? Bitcoin (BTC) can also see a major price upswing and will reach a pre-halving price target of $50,000, according to a major crypto analyst. According to Titan of Crypto, a notable trader on social media, the crypto needs to soon pass the $...
---
Three 2025 Cardano (ADA) Price Predictions to Watch


TL;DR Analysts predict a significant price surge for Cardano's (ADA) cryptocurrency, with estimates ranging from $3 to $35. Predictions are based on the global crypto market reaching $10 trillion and ADA's market cap increasing significantly. Notable forecasts include Lucid's $14 target, Gambardello's $11 post-Bitcoin halving prediction, and FieryTrading's $35 by 2025 scenario. These optimistic projections are ambitious, considering ADA's current $13 billion market cap, and depend on substantial market growth and ADA's increased industry dominance. ADA Poised for a 3,600% Price Surge? Despite the recent correction of the cryptocurrency market and the slight decline of Cardano's (ADA) price, some analysts remain optimistic that the asset could explode to a new peak in the future. One example is the X (Twitter) user Lucid, who believes the coin has a chance to soar to $14. They based their theory on the assumption that the global market capitalization could spike to $10 trillion, whereas ADA's market cap might hit $500 billion: 'Cardano's dominance is currently 1% of the $1.4 Trillion Industry wide Market Cap! A $10 Trillion Blockchain Industry is only a matter of time.' In addition, Lucid laid out another less bullish prediction, claiming that ADA could jump to $3 if its market cap hits $100 billion. It is worth noting that the former forecast seems a bit unrealistic, assuming the current $13 billion market capitalization of Cardano's native cryptocurrency.&n...
---
Cardano Faces Minimal Resistance, Can ADA Double in Price in December? (...


Cardano (ADA) is currently hovering within a very crucial demand zone, with potential for both new highs and corrective moves. The latest data suggests that the current price level of $0.37 is acting as a major support point for ADA, which could dictate its short-term trajectory. The TD Sequential indicator also signals caution. Minimal Resistance Ahead for Cardano (ADA) According to popular crypto analyst Ali Martinez's latest observation, ADA currently sits at a crucial demand zone, positioned between $0.37 and $0.38. This strategic zone, coupled with data indicating 166,470 wallets acquiring a substantial 4.88 billion ADA, has fueled optimism among traders. ADA is facing minimal resistance on its path to potential new yearly highs. The key demand zone acts as a solid foundation, providing support for ADA to build upon its recent gains. However, Martinez has urged traders to remain cautious and to closely monitor ADA's performance, as a dip below the $0.37 support level could trigger a brief correction, potentially reaching $0.34. 'With minimal resistance ahead and solid support below, remaining above this zone could pave the way for $ADA to climb to new yearly highs. Still, watch out, as losing this support level could trigger a brief correction to $0.34.' Further analysis reveals that the TD Sequential indicator for ADA has presented a sell signal on its weekly chart. This technical indicator suggests a potential shift in market dynamics. Losing the $0.37 support level, a...
---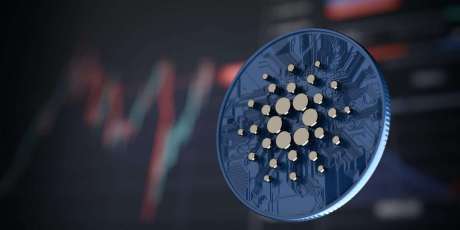 On The Brink Of Breakthrough? Analyst Foresees Cardano (ADA) Hitting New...


Market analyst Ali Charts has recently shared insights on the Cardano (ADA) market trajectory. Observing recent trends, ADA appears to be in a bearish phase. In the last 24 hours, mainly, the asset has witnessed a 2.8% decline, resulting in its trading price falling to $0.37. However, despite the current dip, Ali offers an optimistic outlook, suggesting that Cardano may be gearing up for a significant price surge, possibly reaching its highest point for the year. Analyst's Positive Outlook On ADA: Understanding The Demand Zone In an X post uploaded earlier today, Ali shared his analysis on ADA, highlighting a crucial demand zone around the $0.37 and $0.38 marks. The analyst notes the substantial buying activity in this range, with over 166,470 wallets having purchased ADA at these levels. Ali states this robust demand indicates a strong support level at these price marks. With minimal resistance ahead, Ali's analyst suggests that ADA could see an increase, potentially surpassing its yearly high of $0.4518. Notably, while the analyst points out that the current buying trend at the demand zone is a positive indicator of ADA's strength, the analyst also cautions investors to remain vigilant. A failure to maintain support in this zone could result in ADA's price dropping to lower levels, such as $0.34. #Cardano sits at a key demand zone between $0.37 and $0.38. Here, 166,470 wallets acquired 4.88 billion $ADA. With minimal resistance ahead and solid support below, remaining a...
---
Cardano (ADA) and Dogecoin (DOGE) Receive Additional Support by Coinbase...


TL;DR Coinbase Adds New Perpetual Futures: Coinbase is introducing perpetual future contracts for Cardano, Dogecoin, Chainlink, and Stellar, allowing users to speculate on their future values. Minimal Market Impact: The announcement has not significantly affected the market, with some of the included cryptocurrencies showing slight declines. Ongoing Delisting of Trading Pairs: Coinbase has recently delisted 80 trading pairs to improve market liquidity and health, while maintaining trading for these coins with USDC balances in certain regions. Coinbase's Adjusted Offering One of the largest cryptocurrency exchanges by trading volume - Coinbase - has decided to extend its support toward four cryptocurrencies. Those are Cardano (ADA), Dogecoin (DOGE), Chainlink (LINK), and Stellar (XLM), with the company including them in perpetual future contracts. The exact trading pairs are ADA-PERP, LINK-PERP, DOGE-PERP, and XLM-PERP, as those will become available for customers on November 30. Perpetual future contracts enable users to speculate on the future valuation of a certain asset without an expiration date. They can also be held indefinitely. Coinbase's announcement has not triggered substantial volatility for the aforementioned assets, with some of them even charting slight declines on a daily basis. XLM has plunged 5%, whereas LINK has dropped almost 6% (per CoinGecko's data). Coinbase's Delisting Efforts Apart from adding more tokens to its existing services, the ex...
---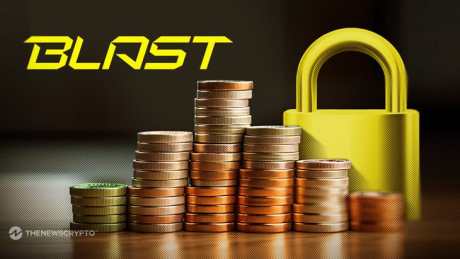 Blast Surpasses Cardano And Base – Here's How Much DeFi Investors ...


Blast is the latest Layer 2 network to burst into the scene in the last week and has taken the decentralized finance (DeFi) world by storm already. This network which seemingly came out of nowhere has backing from Paradigm, and as its popularity has risen, it has surpassed Base and Cardano's Total Value Locked (TVL) in less than a week after launch. Blast TVL Crosses $565 Million The Blast network was officially announced on November 21 and it quickly garnered support from crypto investors. In the first day, the network saw over $81 million in crypto locked. And in two days, the figure had quickly grown above $123 million. Despite some of the FUD (Fear, Uncertainty, and Doubt) that has followed the launch of the network, investors have continued to bridge their assorted into it. By Sunday, November 26, the total value locked on the Blast network had officially crossed $544 million, according to data from DeFi tracker DeFiLlama. This figure puts the network's TVL ahead of older competitors such as Coinbase's Base. While Blast's TVL sits at $544 million, the Base TVL is at $338.26 million. This means that Blast's TVL is currently 60% higher than that of Base. In the same vein, the Blast TVL is also way ahead of that of Cardano. Presently, the Cardano TVL sits at around $330.07 million, just a little lower than Base, and around 61% lower than that of Blast. New L2 Draws Criticism From DeFi Investors Amid the rapid growth that Blast has enjoyed, it...
---
Bitcoin (BTC) Developments, Ripple (XRP) Price Tags, Bullish Cardano (AD...


TL;DR Bitcoin (BTC): Recovered to nearly $38,000, marking a 120% increase. Currently in a 'Greed' mode, indicating potential for further growth or a market correction. Ripple (XRP): Trading around $0.60, up 75% since January. Predictions suggest a potential rally to $0.88, but a short-term drop is also possible. Cardano (ADA): Strong performance with predictions of significant growth, including a potential market cap of $400 billion and a price above $10 by 2025. Bitcoin (BTC) Remains in a 'Greed' Mode The leading cryptocurrency by market capitalization - Bitcoin (BTC) - has shown strong resilience, overcoming last year's crash and surging to nearly $38,000. Apart from marking a 120% price increase, the asset seems to have captured investors' interest and is becoming a trend again. As CryptoPotato recently reported, the popular Fear and Greed Index flashed 'Greed' on October 24 and has remained in that territory ever since. The last time the asset stayed in the zone for over 30 consecutive days was in the last quarter of 2021, when the cryptocurrency industry was in a massive bull run that saw BTC rise to an all-time high of almost $70,000. It is worth mentioning, though, that too greedy investors might be a sign that the market is about to experience a correction. On the other hand, some experts have advised that people should join the bandwagon when 'Fear' reigns across the sector. Such a thesis (even though not focused on digital currencies) is supported by 'The Ora...
---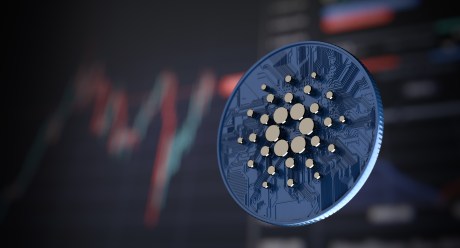 Cardano: AI Chatbot Starts Beta Phase, ADA Price Eyes 22% Uptick


CardanoGPT has officially announced the beta launch of its AI-powered chatbot, Girolamo. This initiative marks a substantial advancement in the integration of artificial intelligence (AI) technologies with the Cardano blockchain ecosystem. Named after the influential Italian mathematician Girolamo Cardano, the chatbot intends to symbolize the fusion of historical intellectual legacy with contemporary technological innovation. Girolamo is engineered to provide a range of functionalities, including content generation, image generation, and image interpretation, which are tailored to accommodate diverse user inquiries. This suite of capabilities enables the chatbot to offer real-time, contextually aware responses, extending its utility beyond standard blockchain applications. The inclusion of image-related functionalities represents a significant technological stride, enhancing the interactive experience and broadening the scope of its applicability. To participate in the beta testing phase of Girolamo, users are required to hold a minimum of 5000 CGI tokens, as outlined by CardanoGPT. Access to the chatbot is facilitated through the CardanoGPT Discord server, where users undergo a wallet verification process. Upon successful verification, users are granted the @cyborg role, enabling them to interact directly with Girolamo in the designated chat channel. CardanoGPT's announcement emphasizes that Girolamo is still in its beta phase, suggesting ongoing development and potential e...
---
Cardano Bull Run Incoming? Top 2024 ADA Price Predictions to Know


TL;DR ADA's Strong Performance: ADA has seen a nearly 70% increase in price this year, with experts predicting continued growth in 2024, possibly reaching new highs. Optimistic Predictions for 2024: Twitter user Ali sets a $10 target for ADA by summer 2024, while Dan Gambardello predicts a spike to $11 post-BTC halving, with a potential market cap of $400 billion. 2025 Projections: Analyst FieryTrading suggests ADA could reach $35 in 2025, a significant increase from its current value, following a pattern aligned with the post-Bitcoin halving cycle. Could 2024 Be ADA's Year? Cardano's native token - ADA - has been among the best-performing crypto assets this year, experiencing a nearly 70% price increase since January 1. Multiple experts believe the coin would keep the positive trend in 2024, with some envisioning it could hit a new all-time high in the following months. One such example is the popular X (Twitter) user Ali. They observed certain charts and previous consolidation levels to set a $10 price target to be possibly achieved by the summer of 2024. Dan Gambardello – Founder of Crypto Capital Venture - was one idea more bullish, arguing that ADA could spike to $11 shortly after the BTC halving (scheduled for April next year), whereas its market capitalization could explode to the astonishing $400 billion. Those curious to explore additional Cardano predictions could take a look at our latest video below: What About ADA's Price in 2025? Some analyst...
---
We Asked ChatGPT if Cardano (ADA) Price Will Explode in 2024


TL;DR ADA's Recent Growth: Cardano's ADA experienced a significant 40% rise in price, surpassing $0.40, with questions about its future momentum. Predictions for ADA: ChatGPT and analysts predict a potential uptrend for ADA, influenced by various factors, but caution about the market's volatility. Bullish Forecasts: Analysts predict a substantial increase in ADA's value, with targets up to $11 by 2025 and even $30 in a growing global crypto market. The 'Challenging' Prediction Cardano's native token - ADA - has performed quite well recently, surpassing the $0.40 level and marking a 40% price increase on a monthly basis. As such, it is worth observing whether the asset could keep the momentum next year. The popular AI-powered language model - ChatGPT - estimated that such an uptrend could be indeed in the cards, assuming several factors are in place. Successful developments surrounding the asset and positive cryptocurrency market trends were labeled as the two most vital elements that could drive ADA's valuation up. In addition, mass adoption, important partnerships, favorable regulatory environment, technological advancements, and certain macroeconomic factors could also play a role. On the other hand, ChatGPT determined that forecasting the future price of Cardano's coin is 'inherently challenging' due to 'the highly volatile and speculative nature of the market.' Some of the Bullish ADA Predictions Several cryptocurrency analysts, such as Dan Gambardello (Founder of Cryp...
---
We Asked ChatGPT if Cardano (ADA) Will Outperform Ripple (XRP) in 2024


TL;DR ADA and XRP in 2023: Both ADA and XRP have shown strong performance in 2023, with ADA being particularly bullish recently. Influential Factors: ADA's potential growth hinges on Cardano's development milestones, while XRP's progress is closely tied to Ripple's SEC lawsuit outcome. Market trends and investor sentiment are crucial for both. Market Positions and Speculation: Despite XRP's larger market cap and Ripple's legal victories, the volatile nature of the crypto market means ADA could still potentially outperform XRP in the future. Could ADA Flip XRP? Cardano's native token - ADA - and Ripple's coin - XRP - are undoubtedly among the trendiest cryptocurrencies, capturing much of the investors' attention. Both assets have charted impressive gains throughout 2023, with the former being in a more bullish mode in the past month. As such, some might be wondering whether ADA's uptrend could continue in 2024 and outperform XRP. The popular AI-powered language model - ChatGPT - estimated that such a scenario includes 'many speculative and uncertain factors.' For example, ongoing development milestones for Cardano might trigger a price rally for ADA, whereas a negative outcome in Ripple's lawsuit against the US Securities and Exchange Commission (SEC) could hamper XRP's progress. Market trends and investor sentiment are also elements worth observing. 'Public perception, adoption rate, and investor confidence can drastically sway the performance of ADA and XRP,' ChatGPT deter...
---
Crypto Price Analysis Nov-24: ETH, XRP, ADA, SOL, and BNB


This week, we take a closer look at Ethereum, Ripple, Cardano, Solana, and Binance Coin. Ethereum (ETH) Ethereum is ending the week on a positive note with a price increase of 4.7% which puts it on a collision course with the key resistance at $2,100. This would be the second time this resistance level is tested this month and a breakout would open the way for ETH to rally and make new highs. Looking ahead, the momentum is bullish with sellers unable to contain the uptrend. This makes a breakout more likely in the coming week. If successful, the next major levels will be found at $2,500 and $3,000. Chart by TradingView Ripple (XRP) XRP found good support at 57 cents and since then, the price has been moving higher to close the week in green with a modest 0.3% increase. The current resistance at 68 cents is still holding strong and buyers need to step up their game if XRP is to test this level again any time soon. Looking ahead, the momentum is still not quite there yet for bulls, but if the overall market remains in green sentiment could improve to also push XRP higher. Chart by TradingView Cardano (ADA) Cardano had a good week after the price increased by 4.7%. The current support is found at 38 cents and the resistance is at 41 cents. The momentum remains firmly on the bullish side and if this continues in the coming week, then a test of the key resistance appears likely. Looking ahead, ADA may continue to make higher highs and the biggest test will be found at 41 cents wh...
---
Analysts Back Cardano and Bitcoin Minetrix to See End-of-Year Rallies


Cardano has begun to take off recently, drawing analysts to provide bullish predictions on its price action as it approaches the year's end. Currently ADA is up 3.4% in the last day and 38% this month. Meanwhile, traders are also backing Bitcoin Minetrix after it recently surged past $4 million in its presale. Analysts Believe Cardano Is Set to Explode to See a Bull Run Cardano has pumped from lows of $0.24 in October to $0.39 today. It found resistance at $0.4 on Wednesday, but after a brief pullback, it is making a second attempt to break out and create new highs. Analysts are bullish on its next move, with X commentator Ali pointing out that its current price action draws parallels with that in 2018-2020. According to the analyst's prediction, the price could reach highs of $0.75 by late December. Ali also highlights a resistance at $0.45 but believes Cardano will break out in the first week of December, followed by a strong upswing. Meanwhile, analyst FieryTrading suggested that Cardano is forming an "aggressive bull flag" and will be followed by an explosive swing to $0.6. FieryTrading says, 'ADA is currently trading inside a bullish flag pattern, consolidating before the next break out." Moving to its fundamentals, the main factor driving Cardano's excitement is its emerging decentralized finance (DeFi) presence. The blockchain's adoption has been slow compared to other layer 1 networks but has picked up recently, evident in DeFiLla...
---
Ripple (XRP) Price Predictions, Cardano (ADA) Targets, Shiba Inu (SHIB) ...


TL;DR XRP Prediction: XRP expected to reach $0.67 soon and possibly $0.88 by early December; long-term $470 prediction deemed unrealistic. ADA Forecast: Predictions suggest ADA could exceed $0.40 soon, with potential to reach around $11 post-BTC halving. Shiba Inu Growth: Shibarium, Shiba Inu's blockchain, surpasses 4 million transactions; SHIB wallets increase significantly. XRP's Possible Trajectory As usual, Ripple's native token has been the subject of numerous predictions as of late, with some analysts envisioning a rally in the near future. The one using the X (Twitter) handle - Dark Defender - believes the asset could surge to $0.67 today (November 24) and continue the uptrend to as high as $0.88 by the beginning of December. "I am expecting and basing this XRP to hit $0.67 by tomorrow at the latest. Then a small correction and then: Road to: $0.8888 & $1.0507. If you ask me, I like the numbers. I expect to hit $0.88 between November 30 & December 1 (not financial advice)," they said. Another person who recently chipped in was the X user CryptoBull. The analyst observed previous breakouts to lay out one of the most outrageous XRP price predictions, setting a future tag of $470 for the coin. It is worth noting that the envisioned milestone would most likely remain a mirage since the token's market capitalization should blast to approximately $250 trillion for this to happen. Recall that the entire market cap of the sector was hovering...
---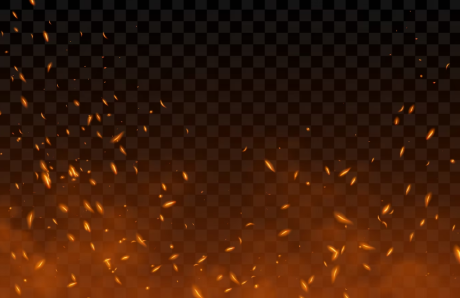 Cardano Phoenix Moment: Price Breakout In The Face Of Recent Setbacks


In the midst of recent market fluctuations, Cardano (ADA) has attracted significant attention from both investors and analysts alike. The cryptocurrency had a drop in value over the weekend, but it still managed to record strong gains—it has increased by about 50% in the last month. This noteworthy performance has fueled heightened interest and speculation surrounding ADA's potential for a substantial bullish rally in the foreseeable future. Of particular focus for analysts are the critical resistance levels that ADA has consistently struggled to breach throughout the year. Cardano Current Trading Price And Momentum At the time of writing, ADA was trading at $0.38, up 3.7% in the last seven days, data from crypto market price aggregator Coingecko shows. Even in the face of these challenges, ADA's resilience and positive momentum have sparked discussions about the coin's capacity to defy market uncertainties and pave the way for notable upward movements. The native cryptocurrency of the Cardano has garnered significant attention in recent times as a result of its notable surge in price. On November 16, the asset's value exceeded $0.40, marking the first occurrence since April 2023. Meanwhile, in the wake of recent developments in Cardano's staking landscape, there has been a noticeable uptick in rewards distributed to participants in the network's staking programs. This surge in rewards coincides with a proactive stance taken by bullish Cardano network participants, spu...
---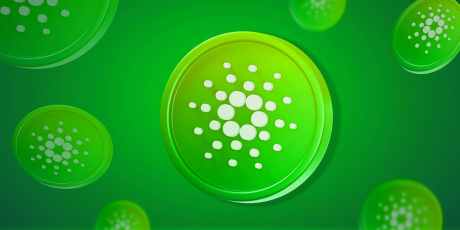 Cardano Forecast: Crypto Analyst Identifies The Event That Could Send AD...


Dan Gambardello, the founder of Crypto Capital Venture, has provided some insights into the future trajectory of Cardano (ADA). Interestingly, he hints that the crypto token could reach unprecedented heights that will change the lives of Cardano holders. When ADA Price Will Rise To $11 In a video shared on YouTube, Gambardello sounded bullish about the future of ADA as the crypto industry awaits the next bull run. According to him, this is when ADA will rise to as high as $11 at a market cap of $400 billion market cap then. He hinted that this bull run is likely to happen after the next Bitcoin Halving event. The crypto founder also noted how the decentralized finance (DeFi) landscape on the Cardano network has grown since the last bull run. As such, he expects that this "new ecosystem" powered by Shelley and innovations like the multi-asset ledger, positions the token for significant growth in the next bull run. Shelley is the Cardano era, which focused on making the network a decentralized economic system. Basically, Gambardello was alluding to the fact that Cardano has gotten better since the last bull run and now provides more utility to its users. To highlight ADA's potential, he stated how the token rose from about $0.12 to $3 during the last bull run without having any of these "developmental milestones" in place. Therefore, a rise to $11 is feasible with the immense utility in place now. The Cardano-Ethereum Comparison Gambar...
---
Very Bullish Cardano (ADA) Price Prediction


Cardano's ADA has been on the watchlist of investors and analysts, many of whom believe the coin is set for a massive bullish rally even despite recent market corrections. Despite the price decline over the weekend, ADA has recorded roughly 50% gains in the last 30 days. Analysts are now closely watching key resistance levels that ADA has unsuccessfully failed to break this year. ADA Poised for Price Breakout Despite Recent Struggle Analyst and crypto Youtuber LuckSide Crypto acknowledged that ADA has lagged behind other major cryptocurrencies in price performance amid recent volatility. Still, he reassured investors that significant gains for ADA are on the horizon. The analyst highlighted ADA's persistent attempts to breach the 40-to-41 cent range, a formidable obstacle it has grappled with throughout the year, facing rejection and downward pressure. As we can see in the 1-month chart, ADA tried to break above 40 cents two times this November — far more than any other month in 2023, suggesting bulls are trying to take over the narrative as the overall market sees a healthy recovery. That said, ADA managed to float above 40 cents in April, which lasted only about a week. The analyst drew parallels between BTC and ADA, stating that if BTC manages to break above $38k, ADA will also try to break its crucial resistance levels. He attributed the potential surge to Bitcoin's recent ability to maintain a position above its 20-month moving average, marking a new monthly green ...
---
More Cardano (

#ADA

) News