| | | |
| --- | --- | --- |
| | Achain | #ACT |
---
| | | | | |
| --- | --- | --- | --- | --- |
| ACT Price: | $0.00131 | | Volume: | $122.2 K |
| All Time High: | $1.48 | | Market Cap: | $1.2 M |
---
---
| | | | | |
| --- | --- | --- | --- | --- |
| Circulating Supply: | 949,999,997 | | Exchanges: | 2+ |
| Total Supply: | 949,999,997 | | Markets: | 2+ |
| Max Supply: | 1,000,000,000 | | Pairs: | 6 |
---
---
---
The price of #ACT today is $0.00131 USD.

The lowest ACT price for this period was $0, the highest was $0.00131, and the current live price for one ACT coin is $0.00131227.

The all-time high ACT coin price was $1.48.

Use our custom price calculator to see the hypothetical price of ACT with market cap of ETH or other crypto coins.
---
---
The code for Achain crypto currency is #ACT.

Achain is 5.4 years old.
---
---
The current market capitalization for Achain is $1,246,659.

Achain is ranking upwards to #1266 out of all coins, by market cap (and other factors).
---
---
There is a medium daily trading volume on #ACT.

Today's 24-hour trading volume across all exchanges for Achain is $122,213.
---
---
The circulating supply of ACT is 949,999,997 coins, which is 95% of the maximum coin supply.
---
---
---
---
Note that there are multiple coins that share the code #ACT, and you can view them on our ACT disambiguation page.
---
---
---
---

Achain Technology Update


Research EIP-4527, provide a process and data transmission protocol via QR Code between offline signers and watch-only wallets., The JSON-RPC client no longer hangs when invalid batch results are returned by the server., A corner-case issue in the filter system is resolved., Various improvements to snap sync are included in this release., Many engine API issues found by hive have been fixed for this release., The RPC server supports a new option ReadHeaderTimeout., Registering of clef ruleset UIs should now work correctly., The — netrestrict option is now also applied for discv5., A few minor regressions in gact CLI argument handling are fixed., RPC methods returning transaction objects now return the chainId for legacy transactions.,


---

ACT Swap Announcement


Dear Achain Community, We seriously inform you that Achain's old main network will officially cease operation on December 31, 2022, and only Achain's new main network will remain in operation after that date. If you have not yet completed the ACT swap, please do the swap before December 31, 2022. After that date, we will no longer support the swap between the old and new main networks. ACT Swapping Guide for Achain Wallet Users (both PC and Web Wallet) Achain's New Main Network Configuration Guide Thank you very much for your continued understanding and support! Achain Te


---

Achain Technology Update


1)Research EIP-3525,Defines a specification where EIP-721 compatible tokens with the same SLOT and different IDs are fungible. 2) The log filtering system now uses a LRU cache for block logs, speeding up repeated queries for the same block range. The cache size can be configured using the — cache.blocklogs command-line flag. 3) act_feeHistory now also works with the finalized block specifier. 4) actclient now supports the act_feeHistory method. 5) The RPC server supports a new option ReadHeaderTimeout. 6) RLP-decoding of trie nodes is ~33% faster due to reduced allocations in the decoder. 7) act_createAccessList is now much faster when no gas limit is provided. 8) Registering of clef ruleset UIs should now work correctly. 9) The RPC server supports a new option ReadHeaderTimeout. 10) Storage of trie node hash preimages is now disabled by default. You can enable it again using the — cache.preimages flag. — — — — — — — — — — — — - 1)Research EIP-4361,Sign-In with Ethereum describes how Ethereum accounts authenticate with off-chain services by signing a standard message format parameterized by scope, session details, and security mechanisms (e.g., a nonce). 2) most other command-line tools now use a newer version of the command-line argument/flag handling library. 3) The gact js subcommand has been removed. 4) The new — discovery.port flag allows configuring a sepa...
---

Achain's New Main Network Configuration Guide


It's now easy to add Achain's new network through wallets such as Metamask. Users can follow the step-by-step instructions given below to add the new network successfully. Once the network is added, users can view the new ACT tokens they have exchanged in their wallets. Click the MetaMask network switch button and select Add Network at the bottom., 2. Fill in the relevant parameters for Achain's new master network and click the Save button. Network Name: Achain New RPC URL: explorer.achain.com Chain ID: 59300 Currency Symbol: ACT Block Explorer URL: explorer.achain.co


---

ACT Token Swapping Guide for Achain Wallet Users (both PC and Web Wallet)


Step 1: Open your Achain wallet Step 2: Send your entire ACT tokens to the official Achain wallet address by setting up the following: Type: ACT Address: ACTP3C6v7Mp6b82TecY8UhjHna2r3A8DSYc7 Amount: <Enter your entire ACT token balance> Note (Optional): <Enter your Ethereum receiving address after the first 2 letters "0x" prefix> ℹ️The address format of the new chain ACT is the Ethereum address. Due to the character limit of the notes on the chain, please remove the first 2 letters "0x" prefix when you fill in the Ethereum format address. Step 3: After you send your ACT tokens, kindly send an email to hi@achain.com. Once we receive an email and verify your TX, we'll complete the ACT token swapping process.


---

Announcement of the Completion of Achain Network Upgrade


Dear Community, We are happy to inform you that after the complete development and continuous efforts of the Achain core team, we have finally completed the upgrade of the Achain network. You can access the latest block explorer at explorer.achain.com. Also, Achain's old chain will stop running on June 30, 2022. For the token exchange problem caused by the mainnet upgrade, the specific policies implemented are as follows: 1. Exchange users: We are working with the exchanges such as Huobi, Kucoin, OKEx, and Indodax to support the 1:1 ratio exchange of ACT tokens from the old chain to the new chain. The exact timetable of the different exchanges will vary, and the specific rules are subject to the announcement of each exchange. 2. Wallet users: For KCash and Achain Wallet users, you can apply for token swapping by sending an email to Achain's official mailbox at hi@achain.com before June 30, 2022. For more information, please pay attention to our announcement. Thank you for your continuous attention and support.


---

Achain Technology Update


Research EIP-4200, encode the destination as a signed immediate value. These can be useful in the majority of (but not all) use cases and offer a cost reduction., Improve mainnet accounts, simplify Arguments. Unpack., Upgrade rpc apis and remove unnecessary comment., Improve trx broadcast and test for edgecase in VerifyRangeProof., Upgrade transaction calldata, evict old payloads, type PayloadID., Add new transaction type and support chainId for GnosisSafeTx., Core/rawdb: enforce readonly in freezer instantiation., Trie: use keyvalue reader for non-mutating methods., Improve network and fix serverHandler crash after setHead., Graphql: fix block resolving for parent field.,


---

Achain Technology Update


Add the documentation of the use of cli., Add Ram purchase documentation and cli can not connect to node problem documentation., Replace the exceptions thrown by assert to the stack and stack operations., Organize and add error codes, so that the log for the error record more detailed, easy to analyze and locate the problem., Investigate Achain's native DPOS consensus model, consider taking the optimized PBFT algorithm to ensure consistency., Study whether it is possible to temporarily generate a pair of public and private keys for each peer for message interaction to ensure the security and isolation of messages., Study how to minimize the redundancy of network messages during transaction or block broadcast, and improve the effective communication efficiency of messages., Considering the preference of different nodes for encryption protocols, the encryption algorithm required for message encryption can be negotiated during peer handshake.,


---

Achain Technology Update


Optimize the p2p message notification process by removing the broadcast of messages with newly generated block ids., Stop broadcasting in the process of synchronizing other peers, because these messages will eventually be discarded as waste data by other nodes as well., Change type_name to type-safe string_view type., Start data synchronization before the next expected block is started, which will shorten the synchronization time in handling irreversible logic., Optimize the build script and add a build progress bar to the build log, Send handshake messages continuously when the block is not connectable, and get peer at the first time when the connection is restored., Add http response parameter setting in the test script to avoid inconsistent test results caused by passing this value to the old nodeos version in multi-version tests., Add previous_pending_mode mode, add delay scheduling when processing this mode., Complete the design of the light node side of the Bloom filter.,


---

Achain Galaxy Bi-Monthly Technology Update | December 2020- January 2021


1. When handling on_incoming_block push_block, pass exception handling so that the caller net_plugin knows that the block is not applied 2. Update sync_next_expected_num by checking sync_last_requested_num instead of checking sync_state, because sync_state may be temporary in the comparison state 3. No need to retry the connection for benign_other disconnection, because there is no block message 4. Add zlibmacro add_eosio_test_executable target link library to support zlib 5. Serialization interface supports array, optional and other types 6. Update fc submodule to support blob_type type to support serialization function 7. Increased sleep time to address slower block propagation through the network 8. Initializing the scaffold framework for data types and parallel test traces 9. Complete the design of the full node side of the Blum filter


---
---
---
Ethereum Network's Rising Gas Fees in 2023: A Balancing Act of Growth an...


Ethereum gas fees have increased 13.71% in the last two weeks, with the average fee rising from $4.52 per transaction to $5.14 per transfer on Feb. 3, 2023. Despite ethereum's price seeing significant growth this year, its network's gas fees have also seen a similar increase. As the demand for Ethereum's capabilities continues to soar, it remains to be seen if these rising fees will ultimately hinder its growth.Ethereum Gas Fees Continue to Increase With a value of $1,701 per coin reached on Thursday, Feb. 2, 2023, ethereum (ETH) has reached new heights, soaring to its highest value this year. However, despite the increase in ethereum's token value, the cost to send the cryptocurrency onchain has also risen. On Jan. 18, 2023, data from bitinfocharts.com showed an average transfer fee of 0.0029 ETH or $4.52 per transaction. Just 15 days later, the transfer fee had risen to 0.0031 ETH or $5.14 per transaction. The median fee for transactions was around $1.96 per transaction on Jan. 18, 2023, and jumped 20% to $2.36 per transaction on Feb. 3, 2023. The median fee to transfer ether is now 0.0014 ETH. Transacting on Opensea currently costs around $3.89, while a decentralized exchange (dex) swap costs around $10.02 per transaction. On the Ethereum network, the cost to transact with an ERC20 token such as USDT or USDC is around $2.94 per transfer on Feb. 3. Exploring L2 Alternatives: Ethereum Transactions vs. Optimism and Arbitrum Networks According to Dune Analytics data, the aver...
---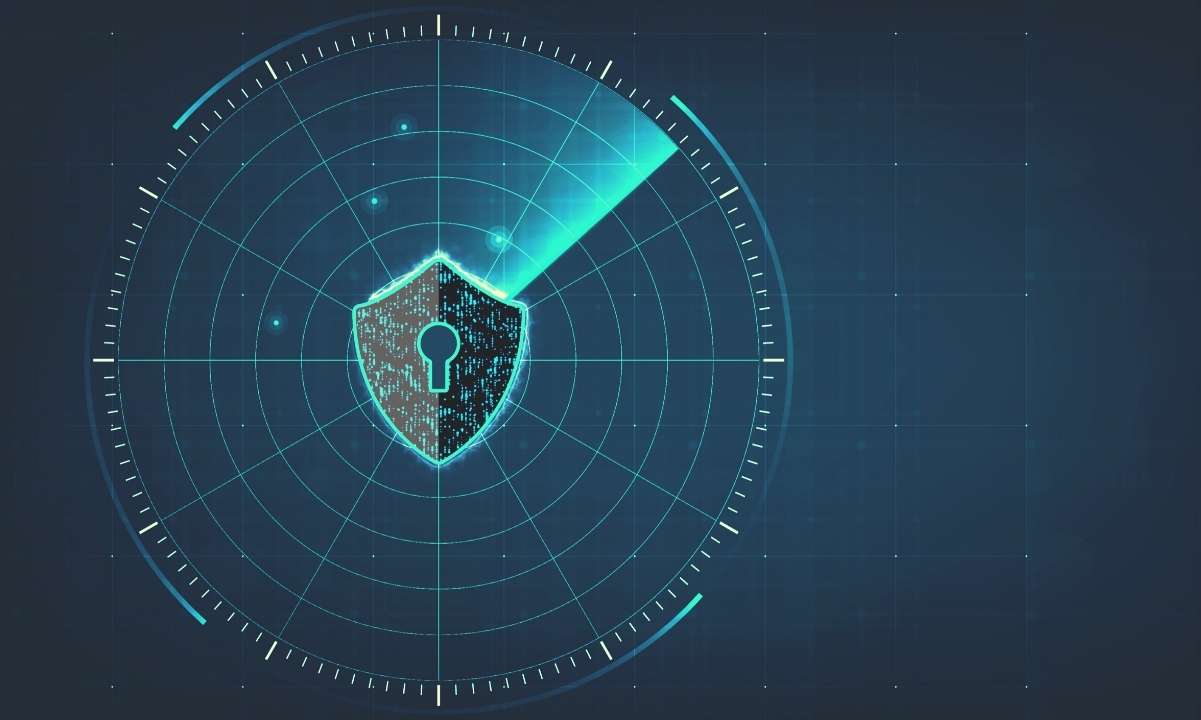 Using LastPass to Store Passwords? You Must Act Quickly


One of the most popular password management tools - LastPass - has recently been compromised, and cryptocurrency users may have been affected. With that in mind, it's important to take reasonable action. First off, reports of LastPass being compromised started appearing yesterday. Some claim that customer details were leaked in data breaches, and these include contact details, company and customer names, as well as IP addresses. The breaches themselves took place back in August and November and were acknowledged by the company, which said that a malicious actor was able to steal the source code and technical information from their development environment. With that in mind, Udi Wertheimer took it to Twitter to suggest a few steps users can take to prevent their crypto from being stolen, assuming someone used LastPass to secure crypto-related apps and wallets. He argued that changing the master password now won't help because 'they already have a copy that is unlockable' with the old password. Therefore, Wertheimer suggested that users stop using the app altogether and immediately move their assets to new wallets. In addition, he also advised changing passwords to email accounts, crypto exchanges, and virtually all applications, including account passwords for Google or iCloud. 1/ LASTPASS USERS READ THIS Twitter is full of misinformation and bad advice. If you use LastPass, attackers probably have a copy of your vault. CHANGING YOUR MASTER PASSWORD NOW WON'T HELP, t...
---
Pro-Crypto US Senator Introduces Stablecoin Trust Act Ahead of Retiremen...


Pro-crypto U.S. Senator Pat Toomey has left a parting gift for Congress before he retires. On Dec. 21, he filed the "Stablecoin Transparency of Reserves and Uniform Safe Transactions Act of 2022," also known as the "Stablecoin TRUST Act of 2022." The Republican has advocated for progressive legislation that does not stifle fintech innovation or send crypto companies overseas. However, his counterparts, Senators Elizabeth Warren and Sherrod Brown, want to ban the asset class entirely. In his final days in office before Congress closes down for the holiday period and he retires, Senator Toomey said: "I hope this framework lays the groundwork for my colleagues to pass legislation next year safeguarding customer funds without inhibiting innovation." A Stablecoin Act for Issuers The stablecoin act aims to authorize licensed entities such as depository institutions, state-based money-transmitting businesses, and national trust banks to issue stablecoins. It also proposes the establishment of new, standardized public disclosure requirements for all payment stablecoin issuers. The bill wants to keep stablecoins out of traditional finance and, as such, classify them as non-securities. "Clarifies that payment stablecoins are not securities and payment stablecoin issuers are not investment companies or investment advisers." It goes on to reject the notion that "existing and antiquated Bank Secrecy Act reporting requirements" sh...
---
Cosmos Clings To $12 As Price Struggles, Will This Region Act As Strong ...


ATOM's price shows strength as price breaks bounced off from $12 with good volume with eyes set to reclaim $13. ATOM breaks out of a downtrend as the price resumes a bullish structure. The price of ATOM continues to trade above 50 Exponential Moving Average (EMA) in the four-hourly timeframe. The price movements of Bitcoin (BTC) have hurt most altcoins, with Cosmos (ATOM) finding its price at key support as bulls defend this region with blood and sweat. The recent Consumer Price Index news had a significant impact on the crypto market, as the price of BTC fell to a low of $18,200 before rebounding to $19,300, with many altcoins struggling to keep up, but Comos (ATOM) proved resilient. (Data from Binance) Cosmos (ATOM) Price Analysis On The Weekly Chart. Despite experiencing some great price movement in recent weeks due to so many traders and investors becoming interested in the various projects built on the Cosmos ecosystem, this, in a way, serves as a huge catalyst for such price movement. After the price of ATOM dropped to a weekly low of $6, the price rallied from this low to a high of $17, where the price faced resistance to breaking above this region to a height of $20. The price of ATOM faced a rejection to a low of $11.5, where the price bounced and rallied to a high of $12, reclaiming this region as it has been a key support for ATOM prices. ATOM's next weekly candle closed bearish, but the new week's candle opened with bullish signs as the p...
---
Kevin O'Leary Expects Bitcoin to Go up When Stablecoin Transparency Act ...


Shark Tank star Kevin O'Leary, aka Mr. Wonderful, expects the price of bitcoin to go up when the Stablecoin Transparency Act passes, which he believes could be soon after the November midterm elections. O'Leary emphasized that crypto cannot be stopped, stating: 'You either join the wave or get lost.' 'Regulations Come, Bitcoin Goes Up' Shark Tank star Kevin O'Leary, the chairman of O'Shares Investment Advisers, shared his reason why investors should long bitcoin on the Crypto Banter Youtube channel Friday. Mr. Wonderful explained that there is a bill called the Stablecoin Transparency Act that has a chance of getting passed by the U.S. Congress after Nov. 8, when the midterm elections take place. The Shark Tank star explained: This Act is very simple in nature which is why it may pass. It's being supported by both parties and the reason that's the case is that it makes, effectively, the U.S. dollar the default payment system worldwide. He proceeded to describe why the passing of this Act will boost the price of bitcoin. 'Even though it has nothing to do with bitcoin, that will be the first regulation passed by U.S. regulators, and I would argue you want to be long bitcoin going into that outcome,' O'Leary emphasized. 'You're going to see a lot of interest in institutional capital coming into' stablecoins, he added. 'If institutions smell policy, then you've got a real move up, and that's when you break out of the $19,000 to $22,000 trading range against the U.S. dollar. I thi...
---
2008 'Lehman Moment About to Hit'— Major Banks Suffer; How to Acce...


In this week's edition of the Bitcoin.com News Week in Review, two of the world's largest banks - Credit Suisse and Deutsche Bank - are suffering from distressed valuations, with credit default insurance levels looking like those last seen in the 2008 financial crisis. For those interested in assets outside of such behemoth tradfi (traditional finance) institutions, a handy guide on how to claim your ETHW tokens from the recent Ethereum hard fork can also be found in this edition. Further, a U.S. senator has introduced a 'No Digital Dollar Act,' and Japanese gaming giant Sega is set to launch its first blockchain game. 'Trading Like a Lehman Moment' - Credit Suisse, Deutsche Bank Suffer From Distressed Valuations as the Banks' Credit Default Insurance Nears 2008 Levels It's been more than a decade since the financial crisis in 2007-2008 when Lehman Brothers, the fourth largest investment bank in the United States, collapsed and filed bankruptcy. Close to 14 years later, Credit Suisse and Deutsche Bank, two of the world's largest banks, are suffering from distressed valuations and the banks' credit default insurance levels are approaching degrees not seen since 2008. Read More A Step-by-Step Guide on How to Access Your ETHW Tokens if You Held ETH Before The Merge With the new Ethereumpow (ETHW) network launch, ethereum holders are eligible to receive a single ETHW for every ether they own. The following is a simple guide that shows ethereum holders how to access their ETHW ...
---
Federal Energy Agencies' Unwillingness to Act on White House's Crypto Mi...


Jared Huffman, a United States lawmaker who advocates for increased scrutiny of crypto-mining entities, has reportedly chastised U.S. energy agencies that he accuses of failing to act on the White House's call on them to do 'reliability assessments of current and projected crypto-asset mining operations on electricity system reliability and adequacy.' However, a commissioner at the Federal Energy Regulatory Commission, Allison Clements, insists crypto mining should not be singled out from grid studies. Agencies Reviewing White House Recommendations Jared Huffman, a United States House of Representatives member, has reportedly queried some U.S. federal agencies' unwillingness or reluctance to give their response to recommendations contained in a recently released White House report on cryptocurrency mining. According to Huffman, a California representative and member of the Democratic Party, the Federal agencies' silence could well mean 'this problem [environmental damage allegedly caused by crypto mining] is potentially getting worse.' As stated in a Bloomberg Law report, U.S. energy and environmental officials haven't announced plans to pursue possible efficiency standards or to conduct energy use studies as demanded by the White House report. For instance, Costa Samaras, the principal assistant director for energy in the Office of Science and Technology Policy, is quoted in the report acknowledging that agencies are yet to issue a response. 'Each agency is reviewing the rec...
---
Bitcoin aSOPR Profit-Loss Junction Continues To Act As Resistance


On-chain data shows the Bitcoin aSOPR profit-loss junction has continued to act as resistance to the price of the crypto. Bitcoin aSOPR Bounces Back Down From The Breakeven Line As pointed out by an analyst in a CryptoQuant post, the aSOPR value equal to '1' line has been acting as resistance for around 185 days now. The 'Spent Output Profit Ratio' (or SOPR in short) is an indicator that tells us whether the average Bitcoin investor is selling at a profit or at a loss right now. When the value of this metric is greater than 1, it means the holders as a whole are moving their coins at some profit currently. On the other hand, the indicator's value being lesser than the mark implies the overall market is realizing loss at the moment. Naturally, SOPR values exactly equal to 1 signify that the average holder is just breaking even on their investment. A modified version of the metric is the 'Adjusted SOPR' (aSOPR), which excludes from the data the transactions of all those coins that moved again within only an hour of their last transfer. Now, here is a chart that shows the trend in the Bitcoin aSOPR over the last couple of years: The value of the metric seems to have been in the loss region for a while now | Source: CryptoQuant As you can see in the above graph, the quant from the post has marked the relevant zones of trend for the Bitcoin aSOPR. During historical bear periods, the indicator has always found sharp resistance at the junction between the profit and loss regions, ...
---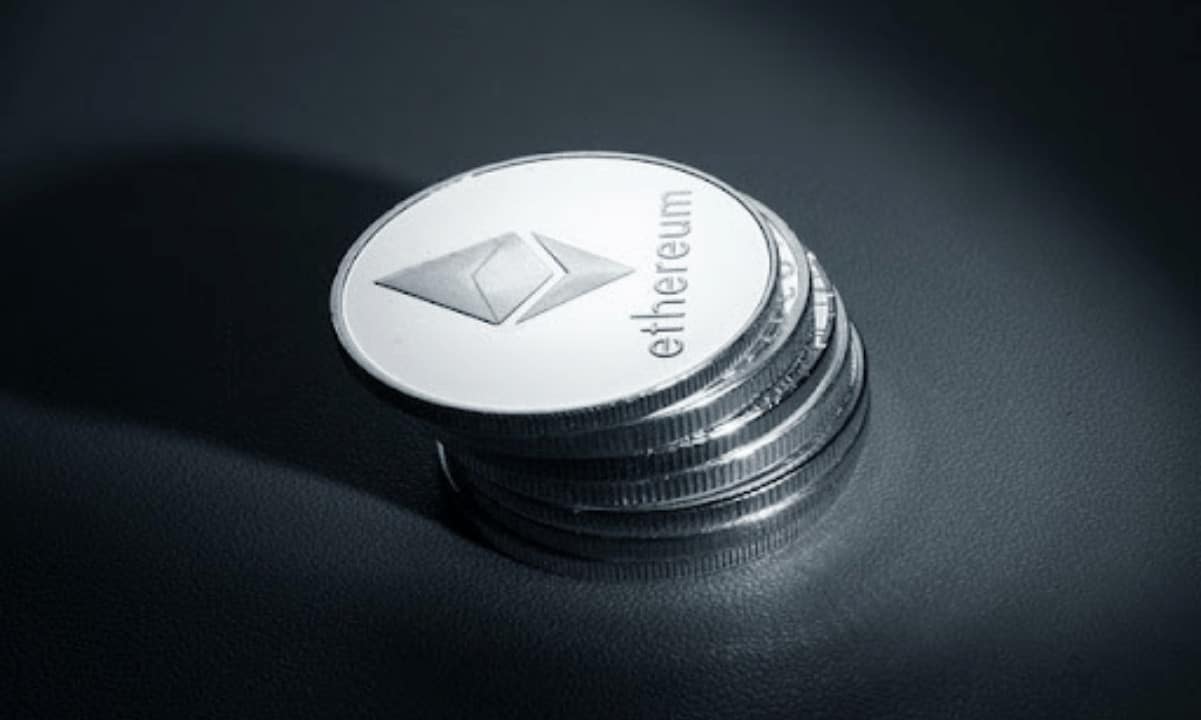 Post Merge: Ethereum Investors Act With Caution (Report)


The Merge, one of the biggest upgrades in the cryptocurrency industry, turned into a sell-the-news event. While the long-anticipated transition did not light a fire under the Ether's price, many experts believe it would offer some strong tailwinds in the future. Nevertheless, investors are treading with caution. The figures come amid a relatively low activity week as a mixture of positive and negative flows by providers and assets continued to demonstrate a lack of engagement amongst investors at present. According to the latest edition of Digital Asset Fund Flows Weekly, CoinShares' reported that the flows aftermath of the Ethereum Merge flows indicated continued caution amongst investors. As such, the 4th week of outflows equaled $15 million, while the total numbers since the beginning of the year stood at an astonishing $375.8 million. However, the run of outflows has been quite minor and was recorded at $80 million. Investors Remain Cautioned After years of delays and setbacks, Ethereum finally transitioned to a Proof-of-Stake network rather smoothly. Data reveals that the amount of staked ETH has been on a consistent uptrend while network participation also remained high. Client diversity was also trending in the right direction. So far, there is no noticeable hitch on the technical side of things. The entire staking process theoretically presents bullish prospects for the crypto-asset. The circulation is expected to drop in the form of a fee that needs to be paid to the...
---
Zimbabwe to Hike Benchmark Rate to 200%, Central Bank Minted Gold Coins ...


After seeing the country's inflation rise to 191.6% in June, Zimbabwean monetary authorities said they have resolved to increase the benchmark interest rate to 200% per annum. In addition, the central bank said it will introduce gold coins which will act as an instrument that will 'enable investors to store value.'Discouraging Speculative Borrowing Monetary authorities in hyperinflation-stricken Zimbabwe reportedly plan to hike the benchmark interest rate to 200% per annum, one of the highest in the world. According to an official quoted by Bloomberg, this plan is expected to help put the brakes on the country's runaway inflation. The latest data from Zimbabwe's statistical body shows the country's inflation rate now stands at 191.6%. Explaining the rationale behind the planned move, Persistence Gwanyanya, a member of the Reserve Bank of Zimbabwe (RBZ)'s monetary policy committee, said that by hiking the benchmark rate the central bank will discourage speculative borrowing. Gwanyanya added: At a time when banks were still adjusting their interest rates, they will be confronted with steep rates. Before this latest announcement, the RBZ had on June 17 asked banks to cease lending at rates below 80% starting on July 1, 2022. Gwanyanya is also quoted in the same report conceding that the central bank's initial year-end inflation target of between 25% and 35% can no longer be achieved. Due to the effect of what he called 'external shocks,' the monetary policy committee has now upp...
---
Bulgarian Chief Prosecutor Accused of Willfully Failing to Act Against O...


The legal representative of victims of the Onecoin bitcoin scam operation, Jonathan Levy, has accused the Bulgarian prosecutor of deliberately failing to take action against Onecoin. The lawyer said due to the prosecutor's inaction, more victims are losing millions of dollars to the fraudsters.Prosecutor Refusing to Take Action Against Ruja Ignatova's Mother A lawyer representing victims of the Onecoin bitcoin Ponzi scheme, Jonathan Levy, has suggested that the criminal scheme's masterminds may be getting protection from the Bulgarian chief prosecutor, Ivan Geshev. In an open letter addressed to Yuliya Kovacheva, Bulgaria's deputy minister of justice, the lawyer claimed Geshev's inaction has allowed Onecoin to defraud new victims of millions of dollars. According to Levy, the prosecutor has failed to act against the key Onecoin mastermind Ruja Ignatova's mother, despite the existence of arrest warrants that have been issued by Interpol, Europol, and German law enforcement. As previously reported by Bitcoin.com News, Ignatova was placed on Europol's most wanted list after the law enforcement group accused her of being the driving force and intellectual inventor of Onecoin. The agency has since offered a reward of more than $5,300 to anyone with information that may lead to Ignatova's capture. Bulgarian Government Urged to Probe Chief Prosecutor Meanwhile, in a letter in which he expresses his dissatisfaction with Geshev's conduct, Levy accuses the prosecutor of not only fail...
---
Bitmex Co-Founder Arthur Hayes Avoids Prison for Violating US Bank Secre...


Bitmex co-founder Arthur Hayes is not going to prison for violating the U.S. Bank Secrecy Act. Instead, the former crypto exchange CEO has been sentenced to 'six months of home detention and two years of probation.' Hayes has agreed to pay a fine of $10 million.Bitmex's Arthur Hayes Sentenced The U.S. Department of Justice (DOJ) announced Friday that the founder and former CEO of cryptocurrency derivatives exchange Bitmex has been sentenced for violating the Bank Secrecy Act (BSA). Hayes pleaded guilty to violating the Bank Secrecy Act in February. The DOJ states: Hayes, 36, of Miami, Florida, was sentenced to six months of home detention and two years of probation. Hayes also agreed to pay a fine of $10 million dollars representing his pecuniary gain from the offense. U.S. Attorney Damian Williams explained that while building a cryptocurrency trading platform 'that profited him millions of dollars,' Hayes 'willfully defied U.S. law that requires businesses to do their part to help in preventing crime and corruption.' Williams added: 'He intentionally failed to implement and maintain even basic anti-money laundering policies, which allowed Bitmex to operate as a platform in the shadows of the financial markets.' Two other Bitmex co-founders, Benjamin Dalo and Sam Reed, also pleaded guilty and are scheduled to be sentenced in the near future. Like Hayes, the two other co-founders have also been ordered to pay $10 million each in a civil monetary penalty. What do you think ab...
---
Senator Introduces Financial Freedom Act to Allow Crypto in Pension Plan...


The Republican lawmaker believes the government should not limit the type of assets that people can select for their retirement plans. In an op-ed for CNBC on May 5, Tuberville wrote that: "The federal government has no business interfering with the ability of American workers to invest their 401(k) plan savings as they see fit." In March, the U.S. Department of Labor released regulatory guidance in an attempt to prohibit 401(k) accounts from investing in crypto assets, singling out that specific asset class. A 401(k) is an employer-sponsored defined-contribution pension plan. Advocating Financial Freedom Previously, pension plan participants could use "brokerage windows," a tool used by savers to self-select their retirement investments. "The agency's new guidance ends this tradition of economic empowerment in favor of big-brother government control," added Tuberville. The Senator strongly believes that Americans should be able to invest their retirement savings as they choose. The Financial Freedom Act will enable them to do exactly that if it passes Congress, where there is a lot of resistance to the crypto industry. The bill would prohibit the Labor Department from limiting the type of investments U.S. citizens can have in their retirement accounts. He reiterated: "Whether or not you believe in the long-term economic prospects of cryptocurrency, the choice of what you invest your retirement savings in should be yours —...
---
SEC Risks Violating Admin Procedure Act by Rejecting Spot Bitcoin ETFs, ...


Grayscale Investments' CEO explains that the U.S. Securities and Exchange Commission (SEC) could potentially violate the Administrative Procedure Act by not approving a spot bitcoin exchange-traded fund (ETF). SEC Approving Spot Bitcoin ETF Is 'a Matter of When and Not If' The U.S. Securities and Exchange Commission (SEC) has now approved not one but two different structures of bitcoin futures exchange-traded funds (ETFs). This has led to the optimism in the crypto industry that the securities watchdog is closer to approving a spot bitcoin ETF. The first structure utilizes the Investment Company Act of 1940 (40 Act). Most proposed bitcoin futures ETF to date are filed under this Act. The second uses the Securities Act of 1933 (33 Act). The Teucrium Bitcoin Futures ETF was approved earlier this month using the latter structure. Grayscale Investments CEO Michael Sonnenshein explained to CNBC last week: 'From the SEC standpoint, there were several protections that 40 Act products have that 33 [Securities Act of 1933] products don't have, but never ever did those protections address the SEC's concern over the underlying bitcoin market and the potential for fraud or manipulation.' He continued: 'So the fact that they've now evolved their thinking and approved a 33 Act product with Teucrium really invalidates that argument and talks to the linkage between the bitcoin futures and the underlying bitcoin spot markets that give the futures contracts their value.' Sonnenshein opined: If...
---
USDC Inflow Spikes Up, Will It Act As Dry Powder For New Bitcoin Rally?


On-chain data shows the USDC exchange inflow has spiked up. Historically, stablecoins have provided dry powder for kicking off new Bitcoin rallies. USDC Exchange Inflow Sharply Rose To High Values Recently As explained by an analyst in a CryptoQuant post, almost one billion USDC has flowed into exchanges recently. Past pattern suggests this may lead to uptrend for Bitcoin. The 'USD Coin exchange inflow' is an indicator that measures the total amount of the stablecoin entering wallets of all exchanges within a given period. When the value of this indicator moves up, it means investors are depositing a higher amount of coins at the moment. Usually, holders transfer stablecoins to exchanges for converting them into a volatile crypto, like Bitcoin. They may also withdraw the coins to fiat. Investors use stablecoins like USDC when they want to exit volatile markets and hold on until prices are favorable enough for re-entering them. These inflows have amounted to around 1 billion coins. There were two other instances earlier during the period where similar values were also observed. Over the past month, the crypto has lost 11% in value. The below chart shows the trend in the price of the coin over the last five days. BTC's price seems to have dropped down once again today | Source: BTCUSD on TradingView Yesterday, Bitcoin showed some sharp uptrend and broke above the $42k level again.
---
Third BitMEX Founder Samuel Reed Pleads Guilty to Violating Bank Secrecy...


Samuel Reed – one of three co-founders of the BitMEX crypto exchange – has joined his colleagues Arthur Hayes and Benjamin Delo in pleading guilty to disobeying the Bank Secrecy Act's anti-money laundering provisions. BitMEX is based in the East African Seychelles Archipelago, north of Madagascar. Founded in 2014, it facilitates the trading of cryptocurrency and related derivatives products. Like Hayes and Delo last month, Reed has pleaded guilty to "willfully failing to establish, implement, and maintain an anti-money laundering ("AML") program at BitMEX," according to the Justice Department. Specifically, Reed failed to follow U.S. KYC and AML requirements at his exchange, despite being very familiar with their existence. Furthermore, he repeatedly lied about the exchange having withdrawn its operations from the country since September of 2015. He also failed to file a suspicious activity report when notified that his exchange was being used to launder stolen funds from a crypto hack in May of 2018. In fact, no such reports were ever made by the exchange from 2014 through to September of 2020. "This Office will not permit cryptocurrency exchanges to operate as a shadow financial system that enables criminal actors to move their illicit proceeds without detection," said the department, "and will vigorously investigate and prosecute the operators of such exchanges who deliberately flout U.S. law." As punishm...
---
EU Data Act Proposes Shutdown Function for Smart Contracts


The European Union has published its new Data Act, a law proposal that aims to regulate the generation and handling of data by the actors that harness it. The act, in its large scope, touches on the subject of smart contracts and proposes that every smart contract should have a termination function to stop the flow of transactions when required. Smart Contracts Might Be Stifled by EU Data Act The newly proposed EU Data Act, published on February 23, aims to regulate and control the ways in which data is being generated, bringing legal clarity to the data market in Europe. According to a press release, the new Data act seeks to 'ensure fairness in the digital environment, stimulate a competitive data market, open opportunities for data-driven innovation and make data more accessible for all.' However, due to its large scope, this new act touches the subject of smart contracts, which are pieces of software designed to execute certain tasks based on data inputs. The document, in its article 30, titled 'essential requirements regarding smart contracts for data sharing,' defines the requirements that smart contracts must fulfill to be deployed in conformity with EU laws. One of these requirements, called 'safe termination and interruption,' states that approved smart contracts shall: …include internal functions which can reset or instruct the contract to stop or interrupt the operation to avoid future (accidental) executions. Anothe...
---
Market Strategist Explains 4 Reasons Why BTC Is Rallying — '...


On Monday, Sven Henrich, the founder and the lead market strategist for northmantrader.com discussed bitcoin 'rallying in the face of this crisis.' The technical analyst and market commentator highlighted four reasons why he believes bitcoin's value surged - 'Fundamental, Sentiment, Technical, [and] Safety trade.'Northmantrader's Founder Sven Henrich Describes Why He Thinks 'Bitcoin Is Rallying in the Face of Crisis' The price of bitcoin (BTC) surged on Monday to a high of $44,256 per unit at 5:35 p.m. (EST). BTC's price hasn't been this high in USD value in roughly 39 days, since January 20, 2022. Bitcoin's price rise sparked a number of conversations on social media and forums during the course of the day. After the price of the leading crypto jumped, gold bug and economist Peter Schiff shared his two cents about the market action on Monday. 'Gold and bitcoin are both up today,' Schiff tweeted. 'But this move in no way implies a correlation. They're rising for different reasons. Gold is up as a safe-haven and inflation hedge. Bitcoin is up for the reason ARKK is up. Speculators in risk assets have been conditioned to buy the dips.' Meanwhile, northmantrader.com's founder and the lead market strategist, Sven Henrich, had an entirely different perspective about bitcoin's rally on Monday. In a Twitter thread, Henrich described why he thought bitcoin was 'rallying in the face of this crisis.' Henrich touched upon four main reasons in the Twitter thread with the first being 'Fun...
---
Crypto Exchange Bitmex's Founders Plead Guilty to Bank Secrecy Act...


The founders of cryptocurrency derivatives exchange Bitmex, Arthur Hayes and Benjamin Delo, have pled guilty to violations of the U.S. Bank Secrecy Act. 'As a result of its willful failure to implement AML and KYC programs, Bitmex was in effect a money-laundering platform,' said the U.S. Department of Justice. Bitmex's Founders Guilty of Bank Secrecy Act Violations The U.S. Department of Justice (DOJ) announced Thursday that the founders of cryptocurrency derivatives exchange Bitmex have pled guilty to violating the Bank Secrecy Act (BSA). The DOJ stated: Arthur Hayes and Benjamin Delo designed Bitmex as a platform to flaunt U.S. anti-money laundering rules. Hayes, 36, is from Miami, Florida. Delo, 38, resides in the U.K. and Hong Kong. The Justice Department explained that from at least September 2015 through the time of their indictment in September 2020, the two 'willfully caused Bitmex to fail to establish and maintain an AML program,' including a know-your-customer (KYC) program. Hayes stepped down as the CEO of Bitmex after the indictment. Hayes was notified in May 2018 of allegations that Bitmex was being used to launder the proceeds of a cryptocurrency hack, the DOJ added. However, neither Hayes, Delo, nor Bitmex filed a suspicious activity report thereafter or implemented any measures to prevent future use of the platform to launder funds. The DOJ detailed: As a result of its willful failure to implement AML and KYC programs, Bitmex was in effect a money-laundering p...
---
BitMEX Arthur Hayes, Benjamin Delo Plead Guilty to Bank Secrecy Act Viol...


The United States Department of Justice (DOJ) has revealed that the founders of the Seychelles-based cryptocurrency exchange BitMEX - Arthur Hayes and Benjamin Delo - had pled guilty of violating the Bank Secrecy Act (the BSA). The authorities said the derivatives trading venue was 'in effect a money-laundering platform' due to its willful failure to implement AML and KYC programs. The two execs, who were accused of violating the BSA by operating BitMEX, admitted to 'willfully failing to establish, implement, and maintain an anti-money laundering (AML) program.' Under the plea agreement terms, Hayes and Delo have agreed to pay a $10 million criminal fine each. They could face a maximum of five years in prison. Damian Williams, the United States Attorney for the Southern District of New York, stated, 'Arthur Hayes and Benjamin Delo built a company designed to flout those obligations; they willfully failed to implement and maintain even basic anti-money laundering policies. They allowed BitMEX to operate as a platform in the shadows of the financial markets. Today's guilty pleas reflect this Office's continued commitment to the investigation and prosecution of money laundering in the cryptocurrency sector.' The DOJ also said Hayes and Delo communicated with users based in Iran, an OFAC-sanctioned jurisdiction, and allowed them to use the platform even after doing so. The authorities also quashed the two execs' claims that no Americans were using the platform...
---
Canadian Police Begin Unfreezing Accounts Tied to Freedom Convoy as Trud...


Canada's prime minister, Justin Trudeau, has ended the use of the Emergencies Act invoked last week to deal with the Freedom Convoy trucker protest. The Canadian police have also instructed financial institutions to unfreeze accounts previously frozen. 'The situation is no longer an emergency, therefore the federal government will be ending the use of the Emergencies Act … We are confident that existing laws and bylaws are sufficient,' said the prime minister. Trudeau Ends Emergencies Act Canadian Prime Minister Justin Trudeau announced Wednesday that he is revoking the use of the Emergencies Act which his government invoked last week to deal with the Freedom Convoy trucker protest. While acknowledging that the 'threat continues,' Prime Minister Trudeau said in a press conference: The situation is no longer an emergency, therefore the federal government will be ending the use of the Emergencies Act … We are confident that existing laws and bylaws are sufficient. 'We were very clear that the use of the emergencies act would be limited in time,' Trudeau reiterated. Canada's governor general signed off on the revocation Wednesday afternoon, formally ending the state of emergency. The state of emergency in Ontario has also been lifted. However, Premier Doug Ford's office said the 'emergency tools provided to law enforcement will be maintained at this time as police continue to address ongoing activity on the ground.' Canadian Police Instruct Financial Institutions t...
---
After Bitcoin Seizures And Freezing Bank Accounts – Canada Finally...


After careful consideration, Canadian Prime Minister Justin Trudeau has announced he will end the use of the Emergencies Act used to force out trucker-led protests in Ottawa and blockades of border crossings to the United States. Unfreezing of Accounts In a series of tweets, Trudeau stated that the situation in the country is no longer an emergency while announcing that the federal government will be revoking emergencies act powers. He said the lawmakers were confident that the existing laws and by-laws are sufficient to keep people safe. The Prime Minister also started to unfreeze several bank accounts belonging to the protestors as well as Freedom Convoy donors who had resorted to Bitcoin (BTC). While appearing before a parliamentary committee on February 23, Canada's assistant minister of finance, Isabelle Jacques, also confirmed, 'Information was shared by the RCMP with financial institutions, and we were informed yesterday by financial institutions that they were unfreezing the accounts. The vast majority of accounts are in the process of being unfrozen, subject to any new information that the RCMP may have.' Trudeau had invoked the Emergencies Act for the first time in Canadian history in a bid to quash the 'Freedom Convoy' protests, granting the police more power to move against protesters. Canada's Deputy Prime Minister Chrystia Freeland had announced a new regulation as part of the Emergencies Act. This would require crowdfunding platforms and payment providers, incl...
---
Senator Rand Paul Warns the US Has Similar Statutes to Emergencies Act i...


U.S. Senator Rand Paul says 'statutes that allow presidents or heads of state to invoke emergencies are very, very dangerous.' Commenting on Canada's Emergencies Act invoked by the Trudeau government, the senator warned, 'We have the same sort of statutes here.' Senator Rand Paul Warns of Emergency Act in the US U.S. Senator Rand Paul warned of statutes in the U.S. similar to the Emergencies Act invoked by Canadian Prime Minister Justin Trudeau last week during an episode of the Based Politics podcast that aired Sunday. 'I think statutes that allow presidents or heads of state to invoke emergencies are very, very dangerous,' Paul stressed, adding: We have the same sort of statutes here, and I have long-time been an opponent of these. We actually have in the United States an Emergency Act that allows the president to shut down the internet. 'I tried, when President Trump was in office, to take this power away,' he noted. However, 'I could never get it through,' Paul conceded. He continued: '[Senator] Mike Lee had some reforms that he put forward on the Emergency Act, and it's something we should look at because these things go on and on. There are some emergencies in the U.S. that have been going on for many, many decades. And the president can just renew them every year. There's no real stopping him.' Regarding Canada's Emergencies Act, Paul opined: 'The emergency edict that Trudeau has done in Canada allows him to do some horrendous things, allows him to stop travel, allows ...
---
Trudeau Invokes Emergencies Act to End Freedom Convoy Protests — C...


The Canadian government has invoked the Emergencies Act to deal with the Freedom Convoy protests, said Prime Minister Justin Trudeau. The scope of Canada's anti-money laundering and terrorist financing rules is also broadened to cover crowdfunding platforms and 'all forms of transactions, including digital assets such as cryptocurrencies.' Canadian Government Invokes Emergencies Act Canadian Prime Minister Justin Trudeau announced Monday that 'the federal government has invoked the Emergencies Act to supplement provincial and territorial capacity to address the blockades and occupations.' This rarely-used act, which Trudeau is the first prime minister to invoke, gives the government temporary powers it does not normally have. Trudeau said the new measures would be 'geographically specific and targeted only to where they are needed.' They will also be 'time-limited.' The prime minister explained that he invoked the Emergency Act to deal with the Freedom Convoy protests, which started on Jan. 28 by Canadian truckers opposing a vaccinate or quarantine mandate. The protests have shut some border crossings and paralyzed downtown Ottawa. Chrystia Freeland, Canada's deputy prime minister and the minister of finance, detailed that one of the measures enables banks to freeze accounts, stating: As of today, a bank or other financial service provider will be able to immediately freeze or suspend the account of an individual or business affiliated with these illegal blockades without a c...
---
Canada Evokes Emergency Act Against Freedom Convoy Protests: Targets Cry...


Canada's Deputy Prime Minister Chrystia Freeland announced the new regulation on Monday as part of the Emergencies Act. 'We are broadening the scope of Canada's money laundering and terrorist financing rules. The new regulation will include 'crowdfunding platforms and the payment service providers they use. These changes cover all forms of transactions, including digital assets such as cryptocurrencies.' she commented. Moreover, the new legislation will require crowdfunding platforms and payment providers to register with the nation's financial regulator Fintrac. They will also have to report 'large and suspicious transactions' to the watchdog. 'Freedom Convoy' Protest The move is a response to the ongoing protests across Canada against the nation's COVID-19 measures. Starting as a protest by truckers against vaccine mandates, it has turned into a revolt against the government. The protesters have opted to blockade the nation's roads and cities, a move which the government calls illegal. As a response, Canada's Prime Minister Justin Trudeau has invoked the Emergencies Act. It allows for a temporary suspension of the right of free movement and assembly. Crypto Financing The act also allows authorities to freeze accounts and seize assets. Earlier, they took action to suspend the inflows of funds to the organizers, including many donations from supporters. The protesters raised $7.5 million on the crowdfunding platform GoFundMe before it shut down the fundraiser. They have since...
---
The Crypto User Protection Act of 2022


Following the stock market crash of 1929, FDR called on the then notorious stock speculator Joseph Kennedy to draft legislation to form the Securities Exchange Commission. The "Securities Acts" were designed to officially form the agency and adopt rules that required issuers of securities to transmit information through the mail to investors containing financial and operational disclosure so informed investment decisions can be made by the People. Other global disclosure frameworks were adopted soon after. The Securities Acts were a legislative response to the speculative "rug pulls" of the 1920s, a common tactic that involved pooling capital and purchasing large amounts of shares of stock. The perpetrators would then spread information to pump the price before dumping it on the unsuspecting public who had little information to rely on other than tips from stockbrokers. The Securities Act of 1933 provides rules for disclosing information for new issues of securities. The Securities Exchange Act of 1934 provides rules for ongoing disclosure after those securities are issued and distributed to the public. The Securities Acts adopted in 1933 and 1934 solved the disclosure problem for investors from the 1930s with amendments later adopted such as Sarbanes Oxley in response to the Enron fraud and the Dodd Frank Act in response to the 2008 financial crisis which resulted in the biggest bailouts in history. On January 3, 2009, The Times UK published an articl...
---
More Achain (

#ACT

) News