| | | |
| --- | --- | --- |
| | 1inch | #1INCH |
---
| | | | | |
| --- | --- | --- | --- | --- |
| 1INCH Price: | $0.62 | | Volume: | $18.3 M |
| All Time High: | $8.77 | | Market Cap: | $0.4 B |
---
---
| | | | | |
| --- | --- | --- | --- | --- |
| Circulating Supply: | 584,489,774 | | Exchanges: | 38 |
| Total Supply: | 1,500,000,000 | | Markets: | 56 |
| Max Supply: | 1,500,000,000 | | Pairs: | 60 |
---
---
---
The price of #1INCH today is $0.62 USD.

The lowest 1INCH price for this period was $0, the highest was $0.617, and the current live price for one 1INCH coin is $0.61718.

The all-time high 1INCH coin price was $8.77.

Use our custom price calculator to see the hypothetical price of 1INCH with market cap of ETH or other crypto coins.
---
---
The code for 1inch is also #1INCH.

1inch is 1.7 years old.
---
---
The current market capitalization for 1inch is $360,733,732.

1inch is ranked #103 out of all coins, by market cap (and other factors).
---
---
There is a large daily trading volume on #1INCH.

Today's 24-hour trading volume across all exchanges for 1inch is $18,284,985.
---
---
The circulating supply of 1INCH is 584,489,774 coins, which is 39% of the maximum coin supply.
---
---
---
---
---
---
---
---

Understanding, using and storing stablecoins


This post looks at stablecoins — tokens whose value is pegged to that of real-world assets, such as fiat currencies. Cryptocurrencies, such as BTC or ETH, are notorious for their high volatility. To address the volatility issue, a new type of cryptocurrency was invented a few years ago, whose value is pegged to real-world assets and, most often, specifically, to the US dollar. These coins are expected to be much more stable — hence the name stablecoins. In many types of payments, settlements and exchanges, stablecoins, pegged at one-to-one to a matching fiat currency, come in very handy meaning that as such one stablecoin is always equal in value to one reserved asset like the US dollar. — Centralized stablecoins involve fiat reserves.. — Among centralized stablecoins, there are multiple major tokens: Tether (USDT), USD Coin (USDC), Binance USD (BUSD), True USD (TUSD), Paxos Standard (PAX) and others. To maintain their one-to-one peg with a fiat currency, stablecoins rely on their reserves in U.S. dollars or other fiat currency and currency-equivalent assets in order to exchange all issued coins for fiat in case of emergency. An example of two popular stablecoins can help to better understand their essence. Tether (USDT) is backed with a redemption facility of over $70 bln in collateral against which it can redeem US dollars. The major part of that collateral is in short-dated US Treasuries. Other pa...
---

DeFi Visions: Nicolas Bacca


In DeFi Visions, a series of video interviews, the 1inch Network talks to the most prominent people in the DeFi space. This post offers key takeaways from a recent interview with Nicolas Bacca, Co-Founder and Innovation Lead at Ledger. Since its launch in 2014, Ledger has developed security and infrastructure solutions for cryptocurrencies, as well as blockchain applications. It is currently the leading and most popular hardware wallet provider. Nicolas has been involved with smart card technologies before he first got into crypto in 2012. Stepping into BTC pushed him to create BTChip and defined his path to Ledger. Speaking about the Ledger wallet's main features, Nicolas says that the hardware wallet offers an alternative to software wallet in terms of security. "It solves at least the problem of vulnerability, but it is not a silver bullet. 'Still, pay attention to what you are doing', that's what I would say to newcomers," he adds. Nicolas compares the recent rising sales of hardware wallets with the previous bear market cycle in 2019 when "the sales were very low because usually, they are very correlated to the people's interest in crypto." But Nicolas says that this time everything is different because "people don't want to put assets in centralized places anymore." Meanwhile, as NFTs are having their moment, Nicolas shares plans of improving security for both users and artists: "We want to b...
---

1inch limit orders: a beginner's guide


1inch makes placing limit orders on DEXes straightforward, efficient and attractive for first-time traders. Every beginner with limited trading experience has various options to buy and sell cryptocurrencies. Usually, all newcomers are familiar with market orders that are used by default on most DEXes, where users enter the number of tokens they want to swap. 1inch, as an aggregator, helps users to perform a trade at the best price in the market, finding the most favorable option among numerous DEXes. This type of order is executed as fast as possible with a speed determined by the amount of gas the user wants to spend. Meanwhile, those who want to swap at a specific price rather than at a price currently offered by the market, can place a limit order. This type of order allows traders to establish rates and time limits for exchanging crypto assets. But the transaction will be executed if the market reaches the price during the set time limit. However, if the order is filled, it happens at the desired price or better: at the limit price or lower price if buying and at the limit price or a higher price if selling. Why place limit orders? Limit orders come in handy in quite a number of cases, including high-volume trading, which can sometimes be worth waiting for market movements to occur. When traders believe that some cryptocurrency is currently undervalued or inflated, or observe a constant rise or fall in the market, the...
---

How gas works on the Ethereum network


This post discusses the issue of gas on the Ethereum network and steps taken by 1inch to reduce users' gas costs. Gas is a fundamental unit representinging how much computation work is done to perform a transaction or any other activity on the Ethereum network. It's also the driving force behind the blockchain that makes this computation possible. Including every transaction in a block, processing it and adding new blocks to the blockchain is the responsibility of validators, who receive a percentage of their ETH in staking as a reward for doing this kind of work. A gas fee per computation and double-checking blocks also stimulates validators to prevent spam and increase the network's security. This process is at the core of the Proof-of-Stake consensus algorithm, and validators are basically doing what miners did in Proof-of-Work when mining new blocks before the switch to Proof-of-Stake. The principle of calculating the gas price Transactions are combined into blocks, where they are synchronized and executed simultaneously. The minimum price per gas unit depends on the demand for inclusion in a block, and it is automatically updated according to the current amount of users engaged with the network. When a large number of users apply for a place on a block to conduct a transaction, they raise the price of gas in order to prioritize their transaction. Accordingly, it becomes expensive for everyone to execute transactio...
---

A vulnerability disclosed in Profanity, an Ethereum vanity address tool


This post explains an apparent hack of the Ethereum vanity address generating tool Profanity, uncovered by 1inch contributors. Notice: Your money is NOT SAFU if your wallet address was generated with the Profanity tool. Transfer all of your assets to a different wallet ASAP! Moreover, if you used Profanity to get a vanity smart contract address, make sure to change the owners of that smart contract. Meanwhile, the ERADICATE tool from the same creator doesn't appear to have the vulnerability described in this post. Ethereum users generate wallets by computing a hash of a public key derived from a random private key. These addresses usually look randomized, but the more addresses you generate, the higher chances are that you could find any prefix, suffix or middle part. There are tools allowing users to generate millions of addresses per second. One of the most popular and highly efficient of them is Profanity. In early 2022, some of the 1inch contributors noticed that Profanity used a random 32-bit vector to seed 256-bit private keys and suspected it could be unsafe. This is how Profanity works: Randomly select 1 of 4 bln seed private keys., Expand it deterministically to 2 mln private keys., Derive public keys from these private keys., Repeatedly increment them until they reach the desired vanity address., Initially, the 1inch contributors thought it was possible to recompute all the vanity addresses by reseeding all ...
---

Five reasons to do swaps via 1inch


Besides greater profitability, swapping via 1inch provides the highest security, user-friendliness and handy advanced features. 1inch offers the most favorable rates and swapping conditions compared to DEXes and other aggregators, since it deals with core DeFi trading issues in the most innovative and easy-to-use ways. #1 Best swap rates and conditions The 1inch Aggregation Protocol, which is at the network's core, aggregates the best quotes from hundreds of liquidity sources and generates the most profitable swap rates. Also, users get lower price impact due to automatically splitting up the order across different liquidity pools. Thus, as a DEX aggregator, 1inch solves a common problem related to high swapping price impact, when an order is filled at a less favorable price than expected. The reason DEX traders often struggle with it is that the price offered by a certain liquidity pool from a certain DEX can change between the moment of the order request and that of the swap execution. By optimizing the assembler code, the 1inch Aggregation Protocol also reduces the amount of gas required to complete transactions on the Ethereum network. The cost advantage over other aggregator protocols reaches up to 10%. The protocol algorithm is constantly improved and upgraded to new versions in order to provide 1inch users with more benefits. The 1inch Gas Refund program has been developed for users seeking even more swapping profits...
---

1inch's Sergej Kunz talks at Dappcon


Sergej took part in the panel Decentralization And How To Speed It Up In Light Of Regulation. Speaking at Dappcon's 2022 edition in Berlin, 1inch co-founder Sergej Kunz discussed the issues of decentralization and regulation in the crypto space. "For me, decentralization is a set of actors who have the same worldview, regardless of where they are [located]," he said. "If some of these actors decide to do something else, then we get a fork or a new branch, and the most efficient and valuable branch will win. This is what happens in blockchain forks we have seen." "It's very important to make sure that there is no actor who decides everything," he added. "Decentralization is very important for 1inch. Therefore, we introduced governance, which is still in development. From our point of view, decentralization could also be helpful in the real world to govern countries or, at least, companies, in the future." Discussing regulation in the crypto space, Sergej stressed that there should be balance between protecting customers and allowing developers to build innovative solutions. "Regulators try to limit [blockchain projects'] functionality to protect retail customers and, maybe, also institutional customers," he said. "But overregulation is also bad." "We should teach regulators about what we are building," he went on to say. "We are innovating. In the last five years, a lot of innovation has ...
---

The Ethereum Merge: what to expect?


In this post, the meaning and ramifications of Ethereum's upcoming switch from the PoW consensus algorithm to PoS are discussed. It appears that the Ethereum blockchain's long-awaited switch from the electricity-intensive proof of work (PoW) consensus algorithm to more efficient proof of stake (PoS) is about to finally materialize, with the date set for September 13–15. The upgrade — often referred to as The Merge — has been discussed since the original Ethereum white paper was published back in 2014, prior to the project's 2015 launch. As Ethereum founder Vitalik Buterin admits, a switch to PoS should have been done years ago:  — @vitalikbuterin  — @vitalikbuterin Anyway, the upgrade has been in the making for quite a while and is expected to be executed without any major disruptions to the Ethereum blockchain. This is a list of all expected upgrades:  — @milesdeutscher Many would like The Merge to run smoothly, as Ethereum accounts for the lion's share of the $150 bln stablecoin market cap, and the total value locked (TVL) of all Ethereum-based dApps is over $33 bln, according to DefiLlama. Meanwhile, ETH is currently the second largest cryptocurrency by market cap, with $187.5 bln, as opposed to Bitcoin's $360 bln, according to CoinMarketCap. Immediate impact While ramifications of The Merge are heavily discussed, one thing is clear: the u...
---

DeFi Visions: Frank Brinkkemper


This is a new installment in DeFi Visions, a series of video interviews in which 1inch talks to the most prominent projects and personalities in DeFi. This post shares key insights from a recent interview with Frank Brinkkemper from Oasis.app. Frank Brinkkemper is a product manager at Oasis.app, a platform that enables users to deploy their capital into DeFi by depositing collateral and generating DAI. Frank says he has "never been out of the rabbit hole" since he was first exposed to cryptocurrencies in 2016 through watching the Bitcoin Bible documentary. Currently working on additional features of Oasis app, Frank is excited to share the details: "Now we allow users to interact with Maker protocol in a more advanced way than just depositing collateral and generating DAI. Users are enabled to open a multiply position and turn on automation features, like liquidation protection or setting up automated buy." There are also plans to introduce new functionalities. "We are building a yield strategy feature that enables users to immediately use a generated DAI," Frank elaborates. Turning to the subject of the bear market, Frank mentions the silver lining: "We are getting out of the mania. Hearing about coins that make no sense at birthday parties from people who have never touched crypto before, probably isn't a good sign of a healthy market." "Meanwhile, with dwindling down, we can finally focus on increasing t...
---

The 1inch Wallet security explained


The approach used in securing the 1inch Wallet guarantees the protection of users' funds at all levels, making it the safest non-custodial cryptocurrency wallet in the market. Security is one of the top priorities in providing a convenient and user-friendly service for the 1inch Wallet users. As a non-custodial wallet, it is, overall, much safer than custodial ones, since all keys and passphrases are kept by users and not by third parties. In the latter case,security vulnerability could lead to stolen data. Plus, even if something hypothetically happens to a non-custodial wallet, users can utilize their keys to regain access to their funds with another wallet. Still, even non-custodial wallets differ in the levels of safety, and the way developers implement security solutions defines the possibility of aftermath caused by threat actors. Wallets will always be a prime target for cybercriminals, and since they contain users' private keys, the 1inch Wallet has taken steps to keep customers' funds in an extremely secure environment. Code security is always a top priority for developers Code comes first. Some of the recent sensational attacks ended up bringing harm to wallets due to compromised mobile libraries or code design. Like every properly developed engine guarantees a safer journey, properly designed code ensures preventing hacker attacks. Many applications face third-party developer and code vulnerabilities. In bo...
---
---
---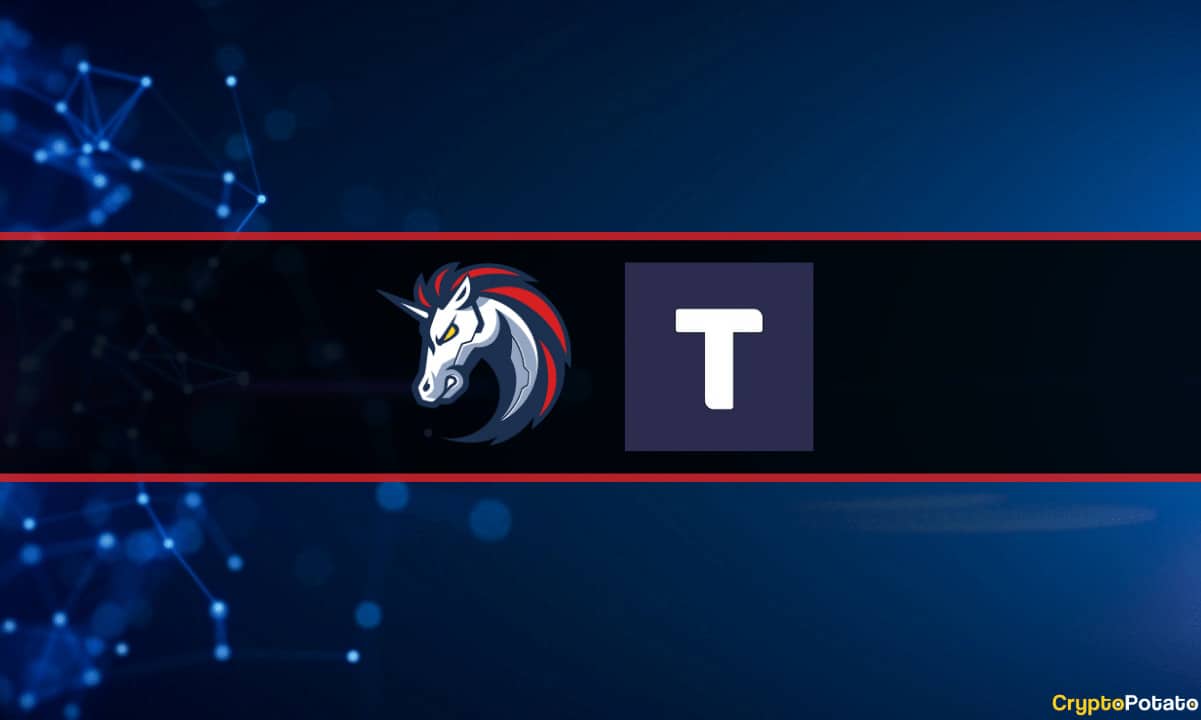 1inch Network Partners With Binance-Backed Travala


1inch Network - the decentralized exchange aggregator platform - has announced a partnership with Travala. As part of the latest step, the Binance-backed travel agency will add the 1INCH token as a payment option on its platform. As per the press release shared with CryptoPotato, the integration will allow 1INCH token holders to book more than 2.2 million hotels and homes, over 600 airlines, and other activities in 230 countries. They will also be able to access various travel products by Travala. Following the development, Sergej Kunz, 1inch Network co-founder, said that mass adoption of the company's products and solutions is the top-most priority of the aggregator. Kunz expects that the integration would create a new utility for the 1INCH token while offering exposure to many potential users. Juan Otero, Travala.com CEO commented, 'In continuing our commitment towards mass cryptocurrency adoption, we're very excited to partner with the 1inch Network to champion the growth of the crypto community and to bring a new use case to 1INCH. The team impressed me with their vision for their business, and I have no doubt that we will see them making waves in the crypto community." 1inch Network recently rolled out a spot price aggregator to extract data for assets traded on decentralized exchanges on the blockchain. The end goal of the tool is to solve information-related tasks and would support DEXs on - Ethereum, Binance Smart Chain, Polygon, Avalanche, Optimistic E...
---
Symbiosis Integrates 1inch to Enable Best Price Discovery for Cross-Chai...


[PRESS RELEASE - Please Read Disclaimer] The multi-chain liquidity protocol Symbiosis has integrated the 1inch DEX aggregator to facilitate arbitrary asset swaps between EVM-compatible networks. The Symbiosis protocol manages stablecoin liquidity pools and routes the transaction through existing DEXes, so the partnership is essential to enable the best prices for the end-users as the 1inch router is working on both sides: on the source chain and destination chain sides. The best price for the exchange of any tokens. 1inch is the best solution, especially on large amounts, one can see a significant difference. Super excited! Will, Co-founder Symbiosis Prior to this, the Symbiosis team has been using a self-developed routing protocol, and a transition to 1inch proves to be a great augmentation amid the first non-EVM Terra that the team is planning to launch in May: Near and Solana coming out shortly after. Symbiosis launched beta-mainnet in March. Apart from diving into non-EVMs, the team behind protocol oversees great potential in different L2s with Boba being the first one integrated recently. About Company Symbiosis is a decentralized multi-chain liquidity protocol that enables users to perform any crypto token swaps across multiple blockchains with a single click. At present, the protocol supports 5 networks including Boba, BNB Chain (formerly BSC), Ethereum, Polygon, and Avalanche, with more networks to be expanded in the upcoming future. Their main goals are solving the t...
---
DEX Aggregator 1inch Expands to Fantom Network


As per the press release shared with CryptoPotato, 1inch Network announced the expansion of the 1inch Aggregation Protocol and the 1inch Limit Order Protocol on Fantom. The move will help users access deeper liquidity and more alternatives for efficient and cheap swaps. Expansion to Fantom With 1inch's expansion on the scalable, EVM-compatible Layer 1 blockchain protocol, Fantom, a myriad of protocols will make the transition as well. Some of those names include Solidly, SpookySwap, Geist Finance, SCREAM, Curve, Beethoven X (Beets), SpiritSwap, Synapse, SushiSwap, PaintSwap, Morpheus Swap, Elk Finance, ProtoFi, Saddle. Speaking of the deployment, 1inch Network co-founder - Sergej Kunz commented, 'Fantom is a popular network, and it has performed quite remarkably lately. The deployment of 1inch protocols on that blockchain is set to offer users more efficiency and flexibility, as well as access to yet deeper liquidity.' Launched during the ICO boom in 2018, Fantom had mostly kept a low profile before gaining significant traction three years later due to its focus on DeFi. Its TVL skyrocketed from September 2021, according to DeFi Llama. Growth was also recorded in early 2022 when the total value locked on the project reached $15.22 billion. However, its contributors - Andre Cronje and Anton Nell's departure, triggered a sharp drop in the figures. As of April 14, Fantom's TVL stood at $7.31 billion. The move comes six months after the DEX aggregator announced its expansion to A...
---
DeFi platform 1inch adds wallet support for NFTs


1inch, a network of blockchain protocols for operating in the DeFi space, today announced that NFT support has been added to the 1inch Wallet. Thanks to the integration of the OpenSea API in collaboration with the OpenSea team, support for NFTs was successfully incorporated into the 1inch Wallet. A direct link to OpenSea, one of the largest NFT marketplaces, will enable users to buy new NFTs and immediately store them in their 1inch Wallets. The new NFT feature further helps users to see all NFTs held in their address, organized by collection, and view information on them. Users can also send NFTs to other wallets. Note, the NFT feature is only available on the networks that support non-fungible tokens – namely, Ethereum and Polygon. 'NFTs are a very promising area in the blockchain space, and we want to enable users to store and manage their NFTs in the most convenient and efficient way,' said Sergej Kunz, Co-Founder of 1inch. No stranger to NFTs, 1inch has been involved in the NFT scene for a couple of years. A number of 1inch NFTs have been released, as well as a joint NFT collection with major jewelry maker Parts of Four. The post DeFi platform 1inch adds wallet support for NFTs appeared first on CryptoNinjas.
---
1inch Network Introduced its Spot Price Aggregator


1inch Network - a protocol that unites decentralized projects - launched a spot price aggregator to extract data for assets traded on DEXs on the blockchain. The tool provides a liquidity-weighted average of token spot prices. To avoid issues within transactions, 1inch recommended using it off-chain. 1inch's Newest Instrument In a recent document seen by CryptoPotato, 1inch explained that the spot price aggregator aims to solve information-related tasks. Such include the visualization of asset valuations extracted from the blockchain in the interfaces of websites and applications. The tool consists of smart contracts that interact with various decentralized exchanges to receive token liquidity-weighted spot prices. The instrument also handles wrapped assets such as wETH, cDAI, aDAI, and more. In case there is no direct liquidity between two assets, the spot price aggregator calculates rates for those coins that use a connector token. The feature supports many DEXs on Ethereum, Binance Smart Chain, Polygon, Avalanche, Optimistic Ethereum, Arbitrum, and Gnosis Chain. While other similar solutions could face a lag of up to several minutes, 1inch's instrument displays a token's price immediately, the team asserted. The 1inch dApp interface and the Pathfinder algorithm are already using the tool. Technically, the spot price aggregator could be integrated into any place where a token price is displayed and needs to be converted into US dollar or other fiat currenc...
---
1inch Network Debuts Earn Pool for Liquidity Providers


The 1inch Network launched a new investment tool called 1inch Earn, in hopes of incentivizing liquidity providers. The protocol asserted in a press release shared with CryptoPotato that the new feature will provide more efficient use of capital compared to AMM pools. How Does 1inch Earn Liquidity Pool Work? A set of liquidity pools optimized for stablecoins, 1inch Earn's operating model is similar to Uniswap V3 range orders. "Earnings come from fees on swap trades in the pool," says the press communiqué from 1inch Network. Individual users, algorithmic trade bots, and arbitrage traders will perform the swaps. 1inch Earn provides "deep liquidity at any point" because of its integration in the 1inch Pathfinder algorithm. The DeFi protocol said the earnings from the new investment tool would be "in the range of 5-10% APY" at the time of its launch. Later, the profitability will depend on how the market behaves. The concept of 1inch Earn has been in practice in the 1inch Network Treasury since September 2021. Earlier, it was called Trading Strategies. The popular aggregator of decentralized protocols believes 1inch Earn will improve decentralization and governance across the network. Besides, it will prove to be an attractive earning tool for the users, the project said in its PR. "The launch of 1inch Earn is set to be a major step towards improving the sustainability of the entire network and stepping up its decentralization...
---
1inch Protocol Now Available on Avalanche and Gnosis Chain


Continuing with its push for 'the best deals across the blockchain space,' the 1inch Network has announced the deployment of its latest aggregation and limit-order protocols on Avalanche and Gnosis Chain. Conquest of the DeFi The DEX aggregator termed the new partnerships a continuation of its conquest of the DeFi space. In a press release shared with CryptoPotato, 1inch explained that it tries to offer low-cost and high-speed cross-chain transactions, saying: "1inch Aggregation Protocol and the 1inch Limit Order Protocol have been deployed on Avalanche and Gnosis Chain, formerly known as the xDai Chain." These partnerships help 1inch expand its reach to new customers on these two platforms. Thanks to its cooperation with Avalanche, users can access several 1inch protocols on the latter's blockchain. These include 1inch Limit Order Protocol v2, Aave v2, SushiSwap, Trader Joe, and YetiSwap. Similarly, the tie-up with Gnosis Chain will allow users to access many of the 1inch's protocol, including 1inch Limit Order Protocol v2, Curve v1, Honeyswap, Levinswap, SushiSwap, and wxDai. Co-founder of 1inch Sergei Kunz said: "1inch's main goal is to offer users the best deals across the blockchain space. To achieve that, 1inch protocols constantly expand to new chains, and the expansion to Avalanche and Gnosis Chain will offer 1inch users more options for cheap and fast transactions." Limit Order Protocol v2 1inch released Limit Order Protocol v2 in mid-De...
---
More 1inch (

#1INCH

) News