| | | |
| --- | --- | --- |
| | 1inch | #1INCH |
---
| | | | | |
| --- | --- | --- | --- | --- |
| 1INCH Price: | $0.27 | | Volume: | $21.1 M |
| All Time High: | $8.77 | | Market Cap: | $0.3 B |
---
---
| | | | | |
| --- | --- | --- | --- | --- |
| Circulating Supply: | 1,031,428,079 | | Exchanges: | 60 |
| Total Supply: | 1,500,000,000 | | Markets: | 93 |
| Max Supply: | 1,500,000,000 | | Pairs: | 72 |
---
---
---
The price of #1INCH today is $0.27 USD.

The lowest 1INCH price for this period was $0, the highest was $0.266, and the exact current price of one 1INCH crypto coin is $0.26555.

The all-time high 1INCH coin price was $8.77.

Use our custom price calculator to see the hypothetical price of 1INCH with market cap of BTC or other crypto coins.
---
---
The code for 1inch is also #1INCH.

1inch is 2.8 years old.
---
---
The current market capitalization for 1inch is $273,891,412.

1inch is ranked #100 out of all coins, by market cap (and other factors).
---
---
There is a large daily trading volume on #1INCH.

Today's 24-hour trading volume across all exchanges for 1inch is $21,140,503.
---
---
The circulating supply of 1INCH is 1,031,428,079 coins, which is 69% of the maximum coin supply.
---
---
---
---
---
---
---
---

Fusion swap resolving: onchain component


The third article in our series explaining Fusion mode is focused on the onchain component of swap resolving. In the series' two previous articles we discussed, respectively, the concept of a resolver and the swap resolving process' offchain component. Let's pick up where we left off. We are at a stage in the swap resolution process when the resolver's backend has "decided" to fill a Fusion order that it received from the 1inch relayer service, in a certain block, with a certain amount of the swapped asset to be returned to the user. Now, we'll go through the onchain part of the swap resolving process. But first, we'll describe the participants in this process. The onchain part of the Fusion swap execution involves quite complex interactions between the following blockchain entities: A very important notice: in some cases (not always), a resolver makes several fills in one batch, up to 32. Normally, there are multiple token balances in the resolver's worker contract and the backend can take several orders from the "stream" that the relayer provides, and make a sequence of fills. We'll go over the following scenario. A resolver selected 3 potentially lucrative orders from the relayer to fill: 100 DAI for at least 0.6 WETH, 0.6 WETH for at least 100 DAI, 0.01 WBTC for at least 36 UNI, The business goal of the resolver is to execute all 3 swaps in a way that the users get at least the amount they ex...
---

1inch will support ETHGlobal Tokyo


1inch will support ETHGlobal Tokyo and co-host a series of side meetups and conferences aimed at spreading innovation and driving mass adoption of crypto. On April 13, the 1inch Network will kick off a series of events in Tokyo by supporting DAO Tokyo and delivering a keynote address. Also, Gleb Sychev, the 1inch Network's CMO, will speak at the panel "Protocol Management and Progressive Decentralization." The conference gathers top experts from all notable DAO projects to drive experience sharing between the East and West and strengthen the DAO community in Asia. For everyone willing to learn more about 1inch products, the 1inch booth will be available at Kanda Myojin Shrine. Subsequently, 1inch will join ETHGlobal Tokyo, one of the largest crypto events in Asia, hosted by the Ethereum community from April 14 to 16. The organizers promise that a hackathon, summits and side events, will set the tone for the rest of the year. Countless submissions have been received from enthusiastic Web3 developers to participate in a weekend of coding and tech advances. Participants will compete for $375,000 in prizes from hackathon sponsors, including 1inch. Check here for 1inch's challenges and your chances of earning a total of $20,000 in prizes. Hackathon attendees will have a chance to discover Fusion mode insights at a workshop by Nick Kozlov, 1inch's backend lead, called "The future of DeFi is here: introducing 1inch Fus...
---

1inch supports BNB Chain's Zero2Hero Hackathon's DeFi track


1inch is joining the DeFi track by providing bounty challenges to encourage participants to put forward creative ideas for building in DeFi. The 1inch Network is thrilled to announce that it is joining Zero2Hero Hackathon's DeFi track and offering four bounties for all developers willing to take on the challenges and get rewarded. Along with other leading Web3 companies supporting the hackathon, 1inch is committed to stimulating the participants' creative motivation in building new solutions and driving DeFi innovation. Four-week long Zero2Hero Hackathon kicks off on April 17 and runs until May 14. The event is open to everyone and, as part of the Bootcamp-Hackathon-Incubator program, it aims to support blockchain programming education and boost developers' careers. The event gathers top blockchain dev minds and Web3 space players from around the globe to work on the future of the blockchain industry. The hackathon will feature various tracks, including DeFi, SocialFi, Scalability, NFT,Cross-chain, Metaverse and Greenfield, in which participants compete for cash prizes and chances to enter the incubator program. The latter will allow developers to improve their tech experience and gain extra skills in tokenomics, Web3 marketing and community building. The hackathon also offers free support consisting of over 20 workshops, access to multiple dev resources, AMAs and booking hours in the Discord voice lounge. A workshop o...
---

1inch Monthly Digest: March 2023


The 1inch Network is happy to present you the March digest of major news and updates. — Updates, news and integrations. — In March, the 1inch Network saw a major milestone, as 24-hour trading volume hit a $4 bn mark for the first time ever. This achievement comes as another proof of the resilience, efficiency and security of the DeFi space, also highlighting the attractiveness of swap rates and user experience that 1inch offers. Also in March, the 1inch Wallet for Android received an update. As a result, users now have the quickest and most secure way to interact with their assets in Ledger, the most popular hardware wallet. Besides, support for WalletConnect v2 was added. March turned out to be a profitable months for 1INCH stakers who were offered a chance to take part in various Web3 quests and games and win rewards from 1inch, Cheelee, Planet IX and Protocol.art. No month passes without announcements of notable integrations involving 1inch. In March, Zyberswap V3 Liquidity, Civilization Network and JulSwap were integrated with 1inch, while The Mises Browser now features 1inch. By the way, we launched a new blog, which is available at blog.1inch.io. Meanwhile, those who prefer Medium shouldn't be disappointed, as we'll continue to publish our posts on Medium, as well. — Events. — In March, 1inch took part in Paris Blockchain Week. Among other things, this major blockchain event featured Fusi...
---

Fusion swap resolving: the offchain component


The second article in our series explaining Fusion mode is focused on the offchain component of swap resolving. In the series' first article, we introduced the concept of a resolver — a fully automated algorithm that consists of a server app (that determines which orders to fill and when), a set of smart contracts that execute trades and an externally owned account (or a multisig) that sets up the contracts. To make a Fusion swap, a user enters order details in the swap form. Subsequently, the frontend app will send a request to the backend and instantly show estimated swap results. Let's take a look at an example. Assuming, a user wants to swap 1000 DAI into WETH and enters the corresponding details in the 1inch dApp. The UI immediately assesses this swap and provides the following information: how much, in the best case scenario, the user would get (0.579608 WETH) + optimistic rates (est. WETH buy price) — that would be +1% above the current market return, how much, in the worst case scenario, the user would get (0.571922 WETH) + pessimistic rates (min. WETH buy price) — that would be -1.33% below the current market return, the maximum length of the auction (10 minutes)., The user has a variety of choices: Trust 1inch backend to determine the best preset, based on the tokens being swapped and the swap amount, and select "Auto", Select the "Fair" or "Auction" preset to increase the auc...
---

Introducing 1IS, the 1inch Stablecoin


Amidst the turmoil in the traditional banking sector, recently, USD Coin (USDC) temporarily lost its peg to the US dollar. Meanwhile, regulatory issues have surfaced for BUSD in recent months, highlighting a true need for an even more stable, SBF-resistant and unicorn stablecoin. Enter the 1inch Stablecoin (1IS), which aims to build a free trade and economic interaction system powered by the next-generation blockchain technology. The 1inch platform will offer users the best swapping routes for trading stable tokens efficiently and freely. Through decentralized self-governance, the issuance, circulation, and trading of 1IS will allow for the distribution of economic value in ways never seen before. The launch of the 1inch Stablecoin represents a significant step towards mass adoption of cryptocurrencies. 1IS will facilitate a decentralized economy that allows everyone to buy, sell, and hold stablecoins without relying on any centralized service providers. Legislative power will be transferred from opaque centralized authorities to trustless and transparent codes. The rules and platforms will be entirely transparent and based on faithfully executed smart contracts.The technology is almost ready, and we value our fantastic community's input in this process. We will collate feedback from community members across different platforms as we choose a fiat currency to which the 1inch Stablecoin will be pegged. Currently, 1IS is pegge...
---

The most common types of MEV and protection from toxic strategies


MEV can be an effective mechanism for making profits in DeFi, but often, profits come at the expense of other users. MEV refers to the maximal extractable value generated from reordering transactions within a block. While MEV originally stood for "miner extractable value," after last year's Ethereum Merge, which replaced miners with validators, the term was changed to "maximal extractable value." — MEV opportunities - Block builders benefit from "priority" fees users are willing to pay to speed up their transactions. Meanwhile, so-called searchers can detect potentially lucrative transactions that could impact a crypto asset's value, bringing them a profit. Then, they pay extra in order to slip in their transactions early in a block. Potentially vulnerable transactions could be detected in the mempool, the node's holding area for submitted and unconfirmed transactions before they are added to a block. Those pending transactions, especially large ones that can potentially move market prices and create arbitrage opportunities, can become a target for malicious searchers. On the one hand, MEV is an integral part of DeFi's market environment and could be used for healthy profit strategies, as long as other users are not harmed. At the same time, when searchers take advantage of MEV opportunities in a toxic way, it can lead to other users' losses, as well as increased transaction costs and other negative...
---

Hashflow: "1inch [is] a core destination in DeFi"


In this new series of posts, 1inch looks at partnerships it has struck with various projects and at how both sides have benefited from the collaboration. In September 2021, the 1inch Network integrated with Hashflow, a DeFi exchange that brings institutional liquidity and pricing strategies to DeFi to help build a more capital-efficient market structure. Founded in 2019, Hashflow connects institutional market makers directly with traders using a request-for-quote (RFQ) model as opposed to the automated market maker (AMM) model. With this model, Hashflow is able to offer traders enhanced efficiency and security by guaranteeing price execution (zero slippage) and eliminating MEV exploits such as front-running and sandwich attacks. The partnership with 1inch offered Hashflow additional exposure and access to a large number of new customers, while 1inch users benefited from another major liquidity source. "Our goal is to offer the best liquidity and pricing on any trade. Working with 1inch, a core destination in DeFi, allows Hashflow to tap into its significant taker flow," commented Varun Kumar, CEO of Hashflow. "As we continue optimizing our product to offer even more competitive quotes and additional features that users want, the increased exposure from 1inch has and will continue being significantly conducive for Hashflow's growth," he continued. Stay tuned to learn more about 1inch partners! Hashflow: "1inch [is]...
---

Fusion mode swap resolving


In the first article in a series explaining Fusion mode, we are looking at how swaps are resolved. Unlike legacy swaps, in Fusion mode swaps, the actual transaction for exchanging one token into another is done by a resolver. Let's kick it off with a few important key points. A resolver is a fully automated algorithm that consists of a server app (that determines which orders to fill and when), a set of smart contracts that execute trades and an externally owned account (or a multisig) that sets up the contracts. Resolvers are applications developed by third parties., These applications resolve Fusion mode limit orders (also referred to as "Fusion swaps"), submitted by 1inch users, in automatic mode without involving any individuals., 1inch makes sure that a user making a swap gets at least the minimum guaranteed amount ("minimum to receive"), and an auction mechanism is designed to provide the best possible price and maximize the user's income., In this framework, created by 1inch, resolvers can also optimize their income., — Resolver architecture. — The table below represents a resolver's architecture. — How to become a resolver. — A separate article will be dedicated to this topic. Here, we'll explain it briefly. Technically, any user who has staked an amount of 1INCH tokens sufficient to receive Unicorn Power of at least 100 can become a resolver. A resolver can also receive U...
---

Staking 1INCH and delegating Unicorn Power: a source of rewards


Staking 1INCH and delegating Unicorn Power: a source of rewards As the number of 1inch resolvers increases, 1inch users get more opportunities for collecting rewards from resolvers for delegating them Unicorn Power, received for staking 1INCH tokens. Last December, the 1inch Network implemented the Fusion upgrade, introducing Unicorn Power in a bid to make 1INCH staking yet more attractive to users. Three months on, thousands of 1inch users have benefited from staking 1INCH tokens and delegating the received Unicorn Power to resolvers. Staking involves locking crypto in a smart contract. With 1inch, users can stake 1INCH tokens and receive equivalent Unicorn Power. Rewards come to stakers from delegating Unicorn Power to resolvers who, in turn, make profits from arbitrage trading. — Stake 1INCH to receive Unicorn Power. — Stake 1INCH — the 1inch Network's utility and governance token — and get Unicorn Power. Staking is available via the 1inch dApp and through the Web3 browser in the mobile app. Go to the DAO → Staking tab and choose a lock period from one month to two years, with the latter set by default. The longer the lock period, the more Unicorn Power you receive. You can always increase the size of your stake and the lock period, but reducing the stake or lock period isn't possible. During the lock time, you won't be able to move your staked crypto assets, but, if necessary, the funds ...
---
---
---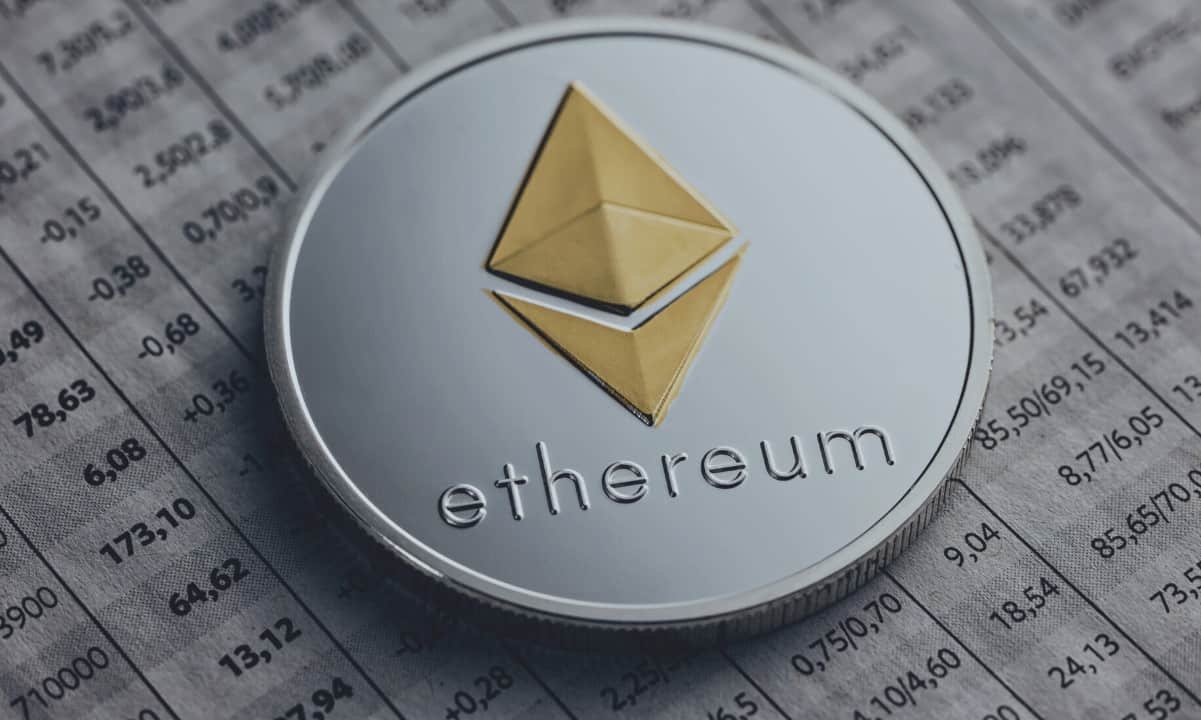 1inch Wallet Acquires $10 Million Worth of ETH: Data


The 1inch Investment Fund's crypto wallet has made a substantial purchase of Ether. Lookonchain - the popular blockchain analysis platform - highlighted the transactions and revealed that the wallet acquired 6,088 ETH at an average price of $1,655. In doing so, the wallet associated with the DEX aggregator spent over $10 million. Blockchain data pointed out that 1inch's wallet purchased a total of 17k ETH, worth 26.8 million, at an average price of $1,569 on three occasions - January 13, February 9, and March 14. It then sold 11k ETH, roughly amounting to $21 million, when the price of the largest altcoin surged to $1,906 on July 5 and made a profit of $3.7 million in the process. Currently, the wallet in question holds more than $80 million worth of crypto-assets such as USDT, UNI, USDC, DAI, etc., in addition to Ether. The move comes just a month after completing its dollar-cost averaging (DCA) transactions during the initial months of 2023. Ether, on the other hand, has been on a bearish streak since the second week of July. The recent market dump further extended the altcoin's downside, which has prompted considerable accumulation among retail traders. According to a recent Glassnode alert, the retail investors - addresses holding at least 10 ETH - have been amassing the token at the current levels. As a result, this cohort just reached a 4-week high. In addition to retail accumulation, Ether's whale activity has also spiked to its highest in 16 weeks. Santimen...
---
DEX Aggregator 1inch Debuts on Coinbase's Base Blockchain


Decentralized exchange aggregator 1inch announced expansion across the Coinbase-incubated layer-2 blockchain, Base. 1inch also mentioned that Base is poised to gain advantages from 'Coinbase product integrations and convenient fiat onramps,' which will also be extended to projects within the ecosystem. The team also revealed the deployment of the 1inch Aggregation Protocol and the 1inch Limit Order Protocol on Base. The latest expansion will enable 1inch users to get access to another layer-2 solution with lower transaction costs and higher speeds, as well as some extra liquidity. Commenting on the development, Sergej Kunz, 1inch Network's co-founder, said, 'We are happy to expand to Base. Base is a very promising L2 solution, plus it's incubated by such a major player as Coinbase. In addition, we totally share Base's philosophy aimed at bringing the next billion users to blockchain.' Uniswap v3, Balancer v2, SushiSwap v3, Rocket Swap, and 1inch Limit Order Protocol v3 are some of the protocols that are immediately available via 1inch on the Layer 2 Ethereum scaling solution. Since opening the Base mainnet for public use, the network has consistently managed to attract over $100k daily active users. With the increase in popularity, driven largely by the hype around the social app Friend.tech, the daily transactions on Base even briefly surpassed that of Ethereum. Base has also witnessed a frenzy of scam tokens. As reported earlier, the new blockchain saw m...
---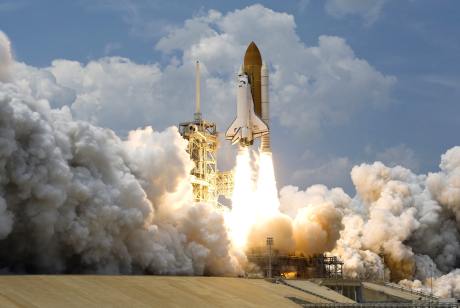 1inch Launches DEX Aggregation Protocol On Base Network


Decentralized exchange (DEX) aggregator 1inch Network has announced the expansion of its operations to Coinbase's Ethereum layer 2 (L2) network, Base. 1inch's Aggregation And Limit Order Protocols Go Live On Base In a blog post published on Thursday, August 24, 1inch disclosed the deployment of its aggregation protocol and limit order protocol on the Coinbase-incubated Base network. The project's team stated that this action is in line with their goal to expand in the decentralized finance (DeFi) industry. 1inch will begin its operation by aggregating liquidity across 15 decentralized exchanges on the Base network. These DEXs, including Uniswap and SushiSwap, also recently launched on Base. Serg ej Kunz, co-founder of 1inch Network, stated the following regarding this development: We are happy to expand to Base. The Base network is a very promising L2 solution, plus it's incubated by such a major player as Coinbase. In addition, we totally share Base's philosophy aimed at bringing the next billion users to blockchain. Before this latest development, 1inch had already been deployed on various networks, including Ethereum, BNB chain, Avalanche, Polygon, Arbitrum, etc. Moreover, it is one of the leading DEX aggregators, with a trading volume of over $1 billion in the past week. A Testament To Growing Interest In Base? The Base network has enjoyed significant interest and growth since opening its doors to the public on the 9th of August....
---
1INCH Skyrockets 45% Daily, Bitcoin Stagnates Above $30K: Market Watch


Bitcoin continues to trade sideways after last week's enhanced volatility and has not made a major move for a third consecutive day. Most altcoins are also relatively quiet, with XRP surging the most from the larger caps, while BNB has retraced by over 2%. BTC Gets Boring The last few business days of last week were quite eventful for the entire crypto space. This came as Judge Analisa Torres, president over the legal battle between the SEC and Ripple, ruled in favor of the blockchain project in regard to its XRP sales. This has a profound and immediate effect on all assets, including bitcoin. The primary cryptocurrency shot up by $1,500 to a 13-month peak at over $31,800 (on Bitstamp). However, it failed to keep its momentum going and retraced by several hundred dollars almost immediately. More violent moments followed on Friday when BTC dumped to just under $30,000. The bulls finally managed to intervene and pushed the asset to around $30,300 by Saturday. Bitcoin stalled for the next 48 hours and has not made a move since. As such, its market capitalization remained at $590 billion, and its dominance over the altcoins is still at 48.5%. BTCUSD. Source: TradingView 1INCH Steals the Show Needless to say, XRP was the most significant gainer after Ripple's win over the SEC. The asset almost doubled in value within the first 24 hours after the ruling and neared $1. However, it failed there and retraced to $0.7 yesterday. It has bounced off and added 4.5% in a day now and trades ...
---
1inch Foundation Allocates 10 Million Tokens To The Delegation Incentive...


1inch Network, a DEX aggregating platform, has allocated 10 million INCH tokens to its Delegation Incentive Program, a press release on January 24 shows. The goal is to incentivize more 1INCH stakers to delegate their Unicorn Power to resolvers. Incentivize 1inch Stakers' Delegation To Resolvers 1inch Network wants to increase the number of resolvers within its platform. Accordingly, it launched the 1inch Resolver Incentive Program in December 2022. The program's goal was to compensate resolvers for the cost of gas they pay when they fill in user orders. As part of this arrangement, the aggregator encourages its users to stake 1INCH, their native governance token. Any user who stakes the governance token receives Unicorn Power in place of delegation rewards. Unicorn Power can either be delegated to resolvers or be used when voting on crucial network decisions. The aggregator has stated that the number of Unicorn Power received directly depends on the lockup period. Stakers who lock their assets for longer will receive more Unicorn Power. Following this announcement, 1inch Network will now distribute 250,000 1INCH to resolvers weekly. The program will run until all 10 million 1INCH are distributed. Funds from the foundation will, in turn, be used to reward 1INCH stakers who choose to delegate their Unicorn Power. However, the 1inch Foundation has stated that the number of 1INCH received will vary between resolvers depending on their network share. Program Fo...
---
1inch Network Launches Hardware Wallet for Storing Users' Private Keys i...


The decentralized exchange aggregation service 1inch Network has announced the launch of a cold storage hardware wallet. The team notes that the project is in its final stages of development. The hardware wallet, expected to go on sale later this year, features a 2.7-inch e-ink grayscale touch display and it does not require a wired connection.New Hardware Wallet From 1inch Network Offers Air-Gapped, Offline Storage for Crypto Assets On Thursday, the decentralized finance (defi) project 1inch Network announced the launch of a new hardware wallet that will go on sale later this year. The team explains in a press release sent to Bitcoin.com News that the wallet will offer 'the safest approach to storing users' private keys in an offline, simple and open-source way.' The announcement made by 1inch follows the recent collapse of FTX, which spurred a significant amount of demand for hardware wallets, according to the manufacturers behind Ledger and Trezor. 1inch details that the wallet is being developed by an independent team working with the 1inch Foundation. The development team received a grant from the 1inch Foundation to complete the project. According to 1inch, the hardware wallet is 'fully air-gapped' as it has no buttons and does not require any wired connection. Data is exchanged via QR codes or, optionally, with NFC. The 1inch hardware wallet is roughly the size of a credit card, weighs 70 grams and is 4mm thin. Additionally, 1inch says the 'waterproof' wallet will boa...
---
1inch Network Introduces Fusion Update for DeFi Swaps


The popular DEX aggregator announced the launch of Fusion, which focuses on the 1inch Swap Engine and aims to enhance user experience with DeFi swaps. The team behind the project promised to deliver 'almost limitless' liquidity and maximum user protection. The press release shared with CryptoPotato informed that 1inch Swap Engine 'facilitates Fusion, which empowers DeFi users to place orders with a specified price and time range, paying no network fees.' 1inch Swap Engine is a decentralized trading and matching protocol, partially based on the 1inch Limit Order Protocol and the 1inch Aggregation Protocol. According to the team, this allows customers to access 'almost all available liquidity in the crypto market.' The orders are completed by professional market makers paying applicable gas fees called resolvers. Users have to stake 1INCH tokens to become resolvers, and the top five stakers will have priority executing orders. The team said Fusion mode allows users to swap tokens on various decentralized exchanges without paying any network fees, 'at the most favorable rates.' They can choose from three options: Fast - in which the user accepts a less desirable rate to have the swap executed within a few blocks. Fair - the user can wait a bit longer for a better rate. And Auction - the user waits up to 10 minutes to receive the most favorable rate. The Fusion update will initially work on BNB Chain, Ethereum, and Polygon, with more networks to be added in the future. "F...
---
1inch Unveils New Feature to Protect Users From 'Sandwich Attacks'


Decentralized exchange aggregator - 1inch - announced the launch of a tool called 'Rabbithole.' According to the press release shared with CryptoPotato, the new feature is designed to protect MetaMask traders swapping on the 1inch platform against 'sandwich attacks' - a type of front-running attack usually applied over transactions sent to a DEX to buy tokens. RabitHole essentially works by sending swap transactions on 1inch directly to validators while avoiding the mempool, where it is prone to be attacked by sandwich bots. This is done by aggregating providers that allow sending swap transactions directly to validators, such as Flashbots, BloXroute, Eden, and Manifold. In addition to MetaMask users, the tool is also expected to benefit other crypto wallets, such as 1inch Wallet, Ledger, and Trezor, which are capable of creating and signing a transaction. 'The RabbitHole is designed as a proxy, connecting 1inch users' MetaMask wallets and Ethereum validators. Its unique algorithm will check swap transactions on 1inch for the threat of a sandwich attack, and, if such a threat is detected, the transaction will be sent directly to validators, using one of the aggregated providers.' RabbitHole can be used free of cost during the testing period. Decisions regarding payment options will be made after receiving feedback from community members. 1inch also hinted at staking a certain amount of 1INCH tokens as a possible option for payments. For the uninitiated, a sandwich at...
---
1inch Partners With Unstoppable Domains to Compete With ENS


On Oct. 4, the 1inch network announced a partnership with nonfungible token (NFT) domain name provider and digital identity platform Unstoppable Domains. The new collaboration signals a move into the decentralized domain space, which is currently dominated by the Ethereum Name Service (ENS). According to the announcement, the partnership will allow 1inch Wallet users to perform transactions in a more user-friendly way by replacing complex addresses with domain names. This is precisely what ENS offers – replacing Ethereum addresses with web-friendly domain names. 1/ Meet the most unstoppable announcement of this week!#1inch is excited to announce a partnership with @unstoppableweb, an #NFT domain name provider and digital identity platform. Read more: https://t.co/ooGROWT9XR#DeFi #crypto #Web3 — 1inch Network (@1inch) October 4, 2022 Big Name Choice … But at a Price Unstoppable Domains generates user-friendly names by minting them as an NFT so that the holder can keep them forever. By comparison, ENS domains need to be renewed periodically, just like real-world domain names. The platform also offers different usernames for crypto that can have endings, including NFT, Wallet, Crypto, Bitcoin, Blockchain, 888, and DAO. Users can interact with their 1inch Wallets with names such as andy.wallet or money.crypto. ENS names, on the other hand all end with .eth. The names can also be used as digital identities according to Unstoppable Domains. When searching fo...
---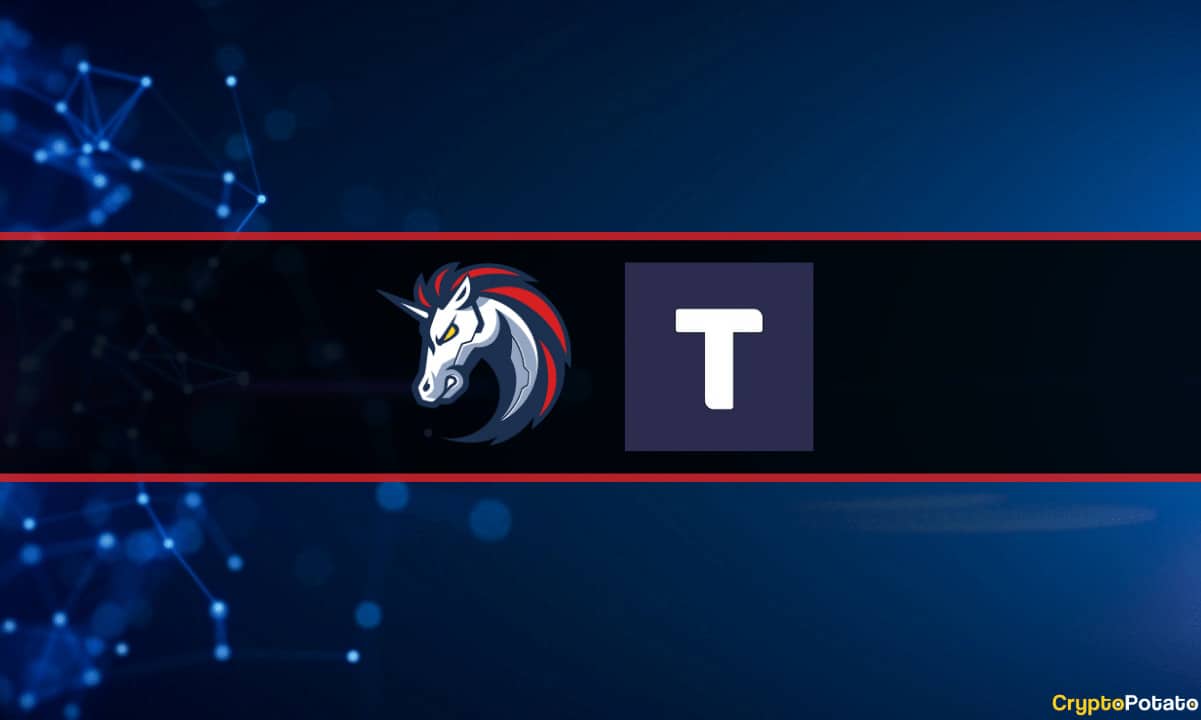 1inch Network Partners With Binance-Backed Travala


1inch Network - the decentralized exchange aggregator platform - has announced a partnership with Travala. As part of the latest step, the Binance-backed travel agency will add the 1INCH token as a payment option on its platform. As per the press release shared with CryptoPotato, the integration will allow 1INCH token holders to book more than 2.2 million hotels and homes, over 600 airlines, and other activities in 230 countries. They will also be able to access various travel products by Travala. Following the development, Sergej Kunz, 1inch Network co-founder, said that mass adoption of the company's products and solutions is the top-most priority of the aggregator. Kunz expects that the integration would create a new utility for the 1INCH token while offering exposure to many potential users. Juan Otero, Travala.com CEO commented, 'In continuing our commitment towards mass cryptocurrency adoption, we're very excited to partner with the 1inch Network to champion the growth of the crypto community and to bring a new use case to 1INCH. The team impressed me with their vision for their business, and I have no doubt that we will see them making waves in the crypto community." 1inch Network recently rolled out a spot price aggregator to extract data for assets traded on decentralized exchanges on the blockchain. The end goal of the tool is to solve information-related tasks and would support DEXs on - Ethereum, Binance Smart Chain, Polygon, Avalanche, Optimistic E...
---
Symbiosis Integrates 1inch to Enable Best Price Discovery for Cross-Chai...


[PRESS RELEASE - Please Read Disclaimer] The multi-chain liquidity protocol Symbiosis has integrated the 1inch DEX aggregator to facilitate arbitrary asset swaps between EVM-compatible networks. The Symbiosis protocol manages stablecoin liquidity pools and routes the transaction through existing DEXes, so the partnership is essential to enable the best prices for the end-users as the 1inch router is working on both sides: on the source chain and destination chain sides. The best price for the exchange of any tokens. 1inch is the best solution, especially on large amounts, one can see a significant difference. Super excited! Will, Co-founder Symbiosis Prior to this, the Symbiosis team has been using a self-developed routing protocol, and a transition to 1inch proves to be a great augmentation amid the first non-EVM Terra that the team is planning to launch in May: Near and Solana coming out shortly after. Symbiosis launched beta-mainnet in March. Apart from diving into non-EVMs, the team behind protocol oversees great potential in different L2s with Boba being the first one integrated recently. About Company Symbiosis is a decentralized multi-chain liquidity protocol that enables users to perform any crypto token swaps across multiple blockchains with a single click. At present, the protocol supports 5 networks including Boba, BNB Chain (formerly BSC), Ethereum, Polygon, and Avalanche, with more networks to be expanded in the upcoming future. Their main goals are solving the t...
---
DEX Aggregator 1inch Expands to Fantom Network


As per the press release shared with CryptoPotato, 1inch Network announced the expansion of the 1inch Aggregation Protocol and the 1inch Limit Order Protocol on Fantom. The move will help users access deeper liquidity and more alternatives for efficient and cheap swaps. Expansion to Fantom With 1inch's expansion on the scalable, EVM-compatible Layer 1 blockchain protocol, Fantom, a myriad of protocols will make the transition as well. Some of those names include Solidly, SpookySwap, Geist Finance, SCREAM, Curve, Beethoven X (Beets), SpiritSwap, Synapse, SushiSwap, PaintSwap, Morpheus Swap, Elk Finance, ProtoFi, Saddle. Speaking of the deployment, 1inch Network co-founder - Sergej Kunz commented, 'Fantom is a popular network, and it has performed quite remarkably lately. The deployment of 1inch protocols on that blockchain is set to offer users more efficiency and flexibility, as well as access to yet deeper liquidity.' Launched during the ICO boom in 2018, Fantom had mostly kept a low profile before gaining significant traction three years later due to its focus on DeFi. Its TVL skyrocketed from September 2021, according to DeFi Llama. Growth was also recorded in early 2022 when the total value locked on the project reached $15.22 billion. However, its contributors - Andre Cronje and Anton Nell's departure, triggered a sharp drop in the figures. As of April 14, Fantom's TVL stood at $7.31 billion. The move comes six months after the DEX aggregator announced its expansion to A...
---
DeFi platform 1inch adds wallet support for NFTs


1inch, a network of blockchain protocols for operating in the DeFi space, today announced that NFT support has been added to the 1inch Wallet. Thanks to the integration of the OpenSea API in collaboration with the OpenSea team, support for NFTs was successfully incorporated into the 1inch Wallet. A direct link to OpenSea, one of the largest NFT marketplaces, will enable users to buy new NFTs and immediately store them in their 1inch Wallets. The new NFT feature further helps users to see all NFTs held in their address, organized by collection, and view information on them. Users can also send NFTs to other wallets. Note, the NFT feature is only available on the networks that support non-fungible tokens – namely, Ethereum and Polygon. 'NFTs are a very promising area in the blockchain space, and we want to enable users to store and manage their NFTs in the most convenient and efficient way,' said Sergej Kunz, Co-Founder of 1inch. No stranger to NFTs, 1inch has been involved in the NFT scene for a couple of years. A number of 1inch NFTs have been released, as well as a joint NFT collection with major jewelry maker Parts of Four. The post DeFi platform 1inch adds wallet support for NFTs appeared first on CryptoNinjas.
---
1inch Network Introduced its Spot Price Aggregator


1inch Network - a protocol that unites decentralized projects - launched a spot price aggregator to extract data for assets traded on DEXs on the blockchain. The tool provides a liquidity-weighted average of token spot prices. To avoid issues within transactions, 1inch recommended using it off-chain. 1inch's Newest Instrument In a recent document seen by CryptoPotato, 1inch explained that the spot price aggregator aims to solve information-related tasks. Such include the visualization of asset valuations extracted from the blockchain in the interfaces of websites and applications. The tool consists of smart contracts that interact with various decentralized exchanges to receive token liquidity-weighted spot prices. The instrument also handles wrapped assets such as wETH, cDAI, aDAI, and more. In case there is no direct liquidity between two assets, the spot price aggregator calculates rates for those coins that use a connector token. The feature supports many DEXs on Ethereum, Binance Smart Chain, Polygon, Avalanche, Optimistic Ethereum, Arbitrum, and Gnosis Chain. While other similar solutions could face a lag of up to several minutes, 1inch's instrument displays a token's price immediately, the team asserted. The 1inch dApp interface and the Pathfinder algorithm are already using the tool. Technically, the spot price aggregator could be integrated into any place where a token price is displayed and needs to be converted into US dollar or other fiat currenc...
---
1inch Network Debuts Earn Pool for Liquidity Providers


The 1inch Network launched a new investment tool called 1inch Earn, in hopes of incentivizing liquidity providers. The protocol asserted in a press release shared with CryptoPotato that the new feature will provide more efficient use of capital compared to AMM pools. How Does 1inch Earn Liquidity Pool Work? A set of liquidity pools optimized for stablecoins, 1inch Earn's operating model is similar to Uniswap V3 range orders. "Earnings come from fees on swap trades in the pool," says the press communiqué from 1inch Network. Individual users, algorithmic trade bots, and arbitrage traders will perform the swaps. 1inch Earn provides "deep liquidity at any point" because of its integration in the 1inch Pathfinder algorithm. The DeFi protocol said the earnings from the new investment tool would be "in the range of 5-10% APY" at the time of its launch. Later, the profitability will depend on how the market behaves. The concept of 1inch Earn has been in practice in the 1inch Network Treasury since September 2021. Earlier, it was called Trading Strategies. The popular aggregator of decentralized protocols believes 1inch Earn will improve decentralization and governance across the network. Besides, it will prove to be an attractive earning tool for the users, the project said in its PR. "The launch of 1inch Earn is set to be a major step towards improving the sustainability of the entire network and stepping up its decentralization...
---
1inch Protocol Now Available on Avalanche and Gnosis Chain


Continuing with its push for 'the best deals across the blockchain space,' the 1inch Network has announced the deployment of its latest aggregation and limit-order protocols on Avalanche and Gnosis Chain. Conquest of the DeFi The DEX aggregator termed the new partnerships a continuation of its conquest of the DeFi space. In a press release shared with CryptoPotato, 1inch explained that it tries to offer low-cost and high-speed cross-chain transactions, saying: "1inch Aggregation Protocol and the 1inch Limit Order Protocol have been deployed on Avalanche and Gnosis Chain, formerly known as the xDai Chain." These partnerships help 1inch expand its reach to new customers on these two platforms. Thanks to its cooperation with Avalanche, users can access several 1inch protocols on the latter's blockchain. These include 1inch Limit Order Protocol v2, Aave v2, SushiSwap, Trader Joe, and YetiSwap. Similarly, the tie-up with Gnosis Chain will allow users to access many of the 1inch's protocol, including 1inch Limit Order Protocol v2, Curve v1, Honeyswap, Levinswap, SushiSwap, and wxDai. Co-founder of 1inch Sergei Kunz said: "1inch's main goal is to offer users the best deals across the blockchain space. To achieve that, 1inch protocols constantly expand to new chains, and the expansion to Avalanche and Gnosis Chain will offer 1inch users more options for cheap and fast transactions." Limit Order Protocol v2 1inch released Limit Order Protocol v2 in mid-De...
---
More 1inch (

#1INCH

) News